Scratching the surface of the opioid crisis reveals that it's actually a pain crisis, but a La Crosse County group has established a solid foundation to confront and control the emergency on both fronts, according to three experts who are helping the group organize its attack.

"The will of the folks to make a difference is most important," said Dave Williams of the Institute for Healthcare Improvement, a Boston-based organization that is guiding the local group, Alliance to HEAL (Halting the Effects of Addiction Locally).
"I get a sense of roll-up-sleeves and wanting to work," Williams said in an interview after he and two other IHI representatives led a daylong workshop for the alliance.
The urgency stems from statistics showing that drug-related hospital admissions to Gundersen Health System and Mayo Clinic Health System-Franciscan Healthcare combined have risen from 1,250 in 2013 to 4,000 in 2017 — the most recent date for which data are available.
About 1,000 of those cases resulted from opioids, and, although overdoses have occurred throughout the county, there are pockets where they have been more prevalent, notably the North Side and downtown.
The starkness of the problem would be more apparent if there were a count of the hundreds of doses of Narcan, a life-saving drug that counteracts the effects of overdoses, administered by emergency personnel and others, to people in danger of dying.
The Alliance to HEAL was formed last year, when the IHI also was searching for a U.S. community to partner with to devise and demonstrate a successful method to attack opioid addiction. That quest coincided with the La Crosse County Heroin and Other Illicit Drug Task Force's hunt for guidance on the crisis, and the IHI signed on.

The IHI has a worldwide reputation for researching health care issues and recommending improvements, although it rarely finds local groups as prepared as HEAL, said Ninon Lewis, another IHI executive who helped lead the workshop.
"We were shocked and pleased that we don't have to do that here," Lewis said. "That's half of the battle — committing to both the problem and the solution."
It has become increasingly clear that blaming doctors and hospitals for over-prescribing pain medications is unfair, although they have become part of the problem both upstream and downstream, the IHI representatives said.
"The reality is that it starts as a medical problem," with drugs to manage pain, but escalates to an addiction problem, Williams said.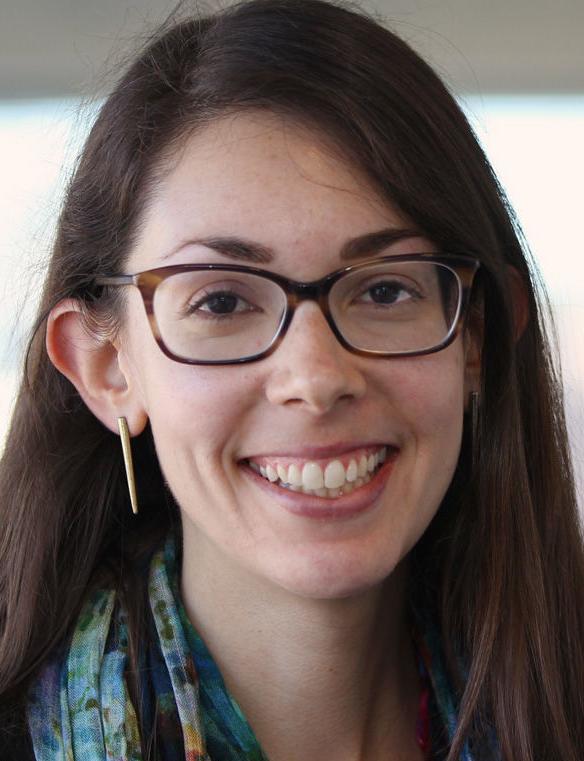 Hospitals and physicians were misled about the safety of opioids, said Mara Laderman, a director on the institute's innovation team. They were misled, and physicians were trained but now must be retrained, she said.
"To address the effects of the opioid crisis, recognize it is a pain crisis" that requires alternatives to manage pain, Laderman said.
Purdue Pharma, which produces OxyContin, is one of the main culprits blamed for the opioid crisis because more than 200,000 people in the United States have died from prescription opioid overdoses since OxyContin came on the market in 1996. Purdue Pharma has been sued several times.
Laderman cited a New York Times report published Tuesday that describes new documents in a Massachusetts lawsuit in which Purdue owners, the Sackler family, misled doctors and patients about the addictive qualities of the OxyContin their company produces.
What's more, the Sacklers directed a strong marketing campaign to boost sales of the opioid, according to the court filings the NYT reported.
Amid evidence of ballooning abuse of the drug, it became clear in the early 2000s that then-Purdue President Richard Sackler told employees to blame the victims, according to previously unpublished emails.
"We have to hammer on abusers in every way possible," Sackler wrote in an email in 2001, according to the NYT report. "They are the culprits and the problem. They are reckless criminals."
A bigger problem has developed with the appearance of fentanyl, a much more dangerous opioid, one from which users are much more likely to die than from OxyContin or oxycodone, Laderman said.
People have emerged from their silos to recognize that opioids are more than a drug problem, affecting wide swaths of communities, including health institutions, caregivers and schools, as well as the judicial system and jails.
The alliance is a good example of that awareness, with the involvement of city and county health officials and institutions, law enforcement, the judicial system, treatment agencies, schools, business leaders and others, the IHI reps said.
The La Crosse Community Foundation is providing a $75,000-a-year grant for the three-year, $400,000 Alliance endeavor. Employing the same collegial pattern that the La Crosse Collaborative to End Homelessness established, the alliance also has funding from Gundersen, Mayo-Franciscan and the La Crosse County Health Department.
Longtime county health educator Al Bliss is coordinating the Alliance's efforts part time into March, when he will start working full time on project.
The alliance has enlisted 108 volunteers from all walks of life, divided into nine working groups, who isolated issues and established goals "To Reverse the Opioid Crisis" in the county during the workshop.
Among the activities those groups will work on for the next 100 days, before regrouping to evaluate their progress, are:
Identifying recovery support services that are missing from the Coulee Region and fill those holes
Targeting individuals who may experience overdoses from exposure to opioids, such as those with opioid prescriptions, inmates upon release from jail and emergency room patients.
Providing additional opioid disposal opportunities and education.
Testing an intervention.
Espousing mandatory education for patient care staff on handling/storage and safety/disposal of opioids.
Continuing to study model programs in other cities, including the Twin Cities, Minn.; Portland, Ore.; Prescott, Ariz.; Boston, and Milwaukee.
Striving to create short- and long-term treatment and recovery opportunities.
Determining a community system approach to allow drug users immediate voluntary detox treatment.
Drug-related hospital admissions to Gundersen Health System and Mayo Clinic Health System-Franciscan Healthcare combined have risen from 1,250 in 2013 to 4,000 in 2017. About 1,000 of those cases resulted from opioids.