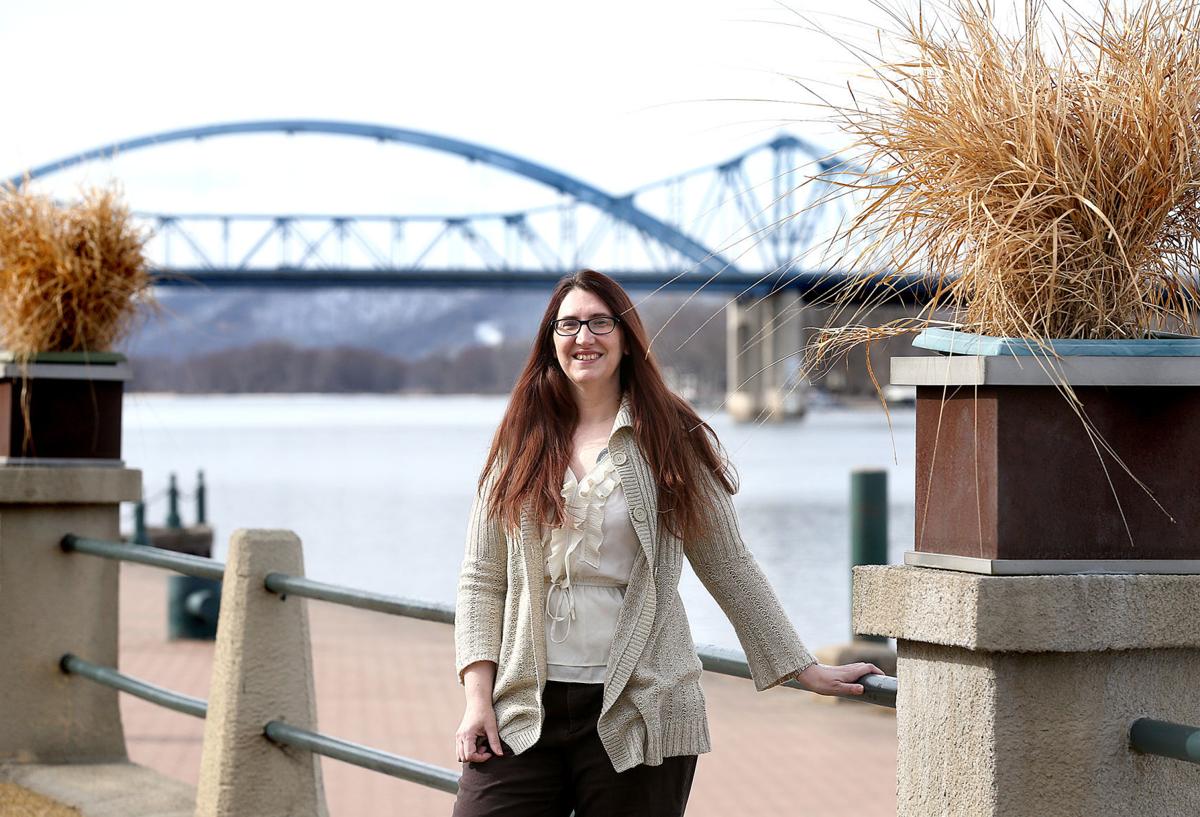 In her two years with Explore La Crosse, Amy Gabay has established herself as a leader, overseeing significant projects and mergers with enthusiasm and collaborative spirit.
Serving as director of membership for Explore La Crosse, Gabay has played a significant role in drawing travelers and businesses into the local tourism fold, an effort that has earned her the 2018 Governor's Tourism Rising Star Award.
Five individuals statewide were honored Wednesday for their contributions to the hospitality and travel industry, selected from 38 nominees and recognized during the Wisconsin Governor's Conference on Tourism in Appleton.
Gabay, who formerly served on the tourism commission for the city of Onalaska, has lent her talents to the establishment of the Lake Onalaska Canoe Trail, which opened in summer 2016 and spans the backwaters of the La Crosse District of the Upper Mississippi U.S. Fish and Wildlife Refuge. Through the Explore La Crosse grant program, Gabay oversees the distribution of funds to local festivals and events, including new or expanding endeavors and community staples. About $80,000 in grants are expected to be awarded this year to help promote Coulee Region events to neighboring communities and states.
After the 2015 merging of the La Crosse and Onalaska tourism organizations, Gabay has welcomed more than 150 new members to the La Crosse County Convention and Visitors Bureau, and strives to add 200 more by 2019.
"I think the (merger) shows the county was interested in having all these communities work together," Gabay said. "I think it's made it more streamlined. The teamwork we have in this office is the best I've ever seen."
Sherry Quamme of Ferryville, the Wisconsin chair of the Mississippi River Parkway Commission, was among Gabay's nominators and called her a "real catalyst" for the Great River Road Visitor Guide, which maps the route through 33 communities along the Mississippi River. Quamme also credits Gabay for the smooth transition and success of the Onalaska-La Crosse tourism merger.
You have free articles remaining.
"Amy has really proven significant leadership in the movement to create one representation, and it has gone extremely well," Quamme said. "Amy has increased membership by 150 percent or more. Explore La Crosse has been very future-oriented and welcoming, and the tourism business is up significantly in our area...(Ferryville is) getting tremendous benefits from our collaboration with Explore La Crosse."
Along with increasing membership, Gabay hopes to see the Driftless Sports Convergence, an outdoor recreation event being held in May, become a "powerful new event" in the community. She is excited to see the efforts of the Governor's Tourism Award recipients create a positive impact across the state.
"It's a great feeling," Gabay said.
The 2018 Governor's Tourism Award winners include:
Legacy Award: Kathy Kopp, executive director, Platteville Regional Chamber
Stewardship Award: Milwaukee County Zoo
Service Excellence Award: Ben Popp, executive director, American Birkebeiner Ski Foundation
Arts, Culture and Heritage Award: Taliesin Preservation
---