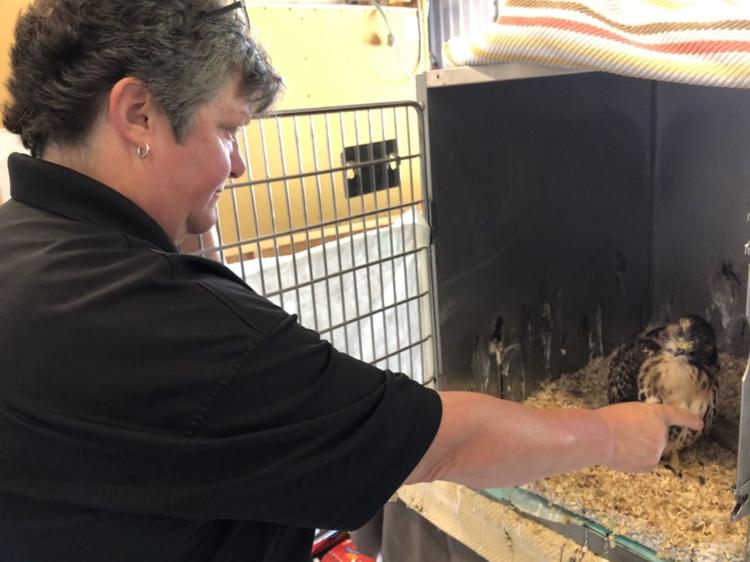 We're not the only ones suffering from an extra buggy year — young birds are, too.
"The gnats are so bad they're jumping out of the nests to get away," said Kathy KasaKaitas, wildlife rehabilitator with the Coulee Region Humane Society.
Unable to return to their nests, the nestlings end up separated from their parents and vulnerable to predators. If they're lucky, they're found by good Samaritans who take them in to wildlife centers for rehabilitation.
"It just kind of makes you sad because these are the ones that people find," KasaKaitas said. "What about all the other ones that people don't find?"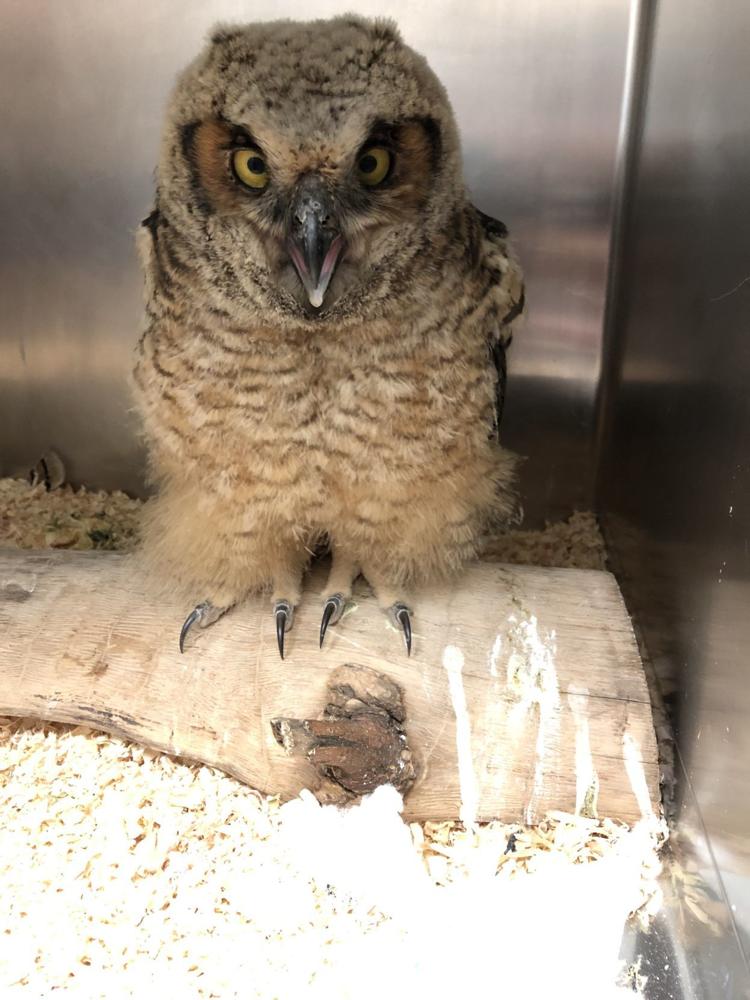 The wildlife rehabilitation center has seen an influx in nestling raptors lately, KasaKaitas said.
At one point, the center had seven young red-tailed hawks with gnat bites around their necks, KasaKaitas said. The bites were so bad that the hawks would scratch and pluck out their feathers.
You have free articles remaining.
Register for more free articles.
Stay logged in to skip the surveys.
The gnats — technically black flies, slightly larger than sesame seeds — are drawn to moisture, so they swarm the eyes, beaks and nostrils, KasaKaitas said.
Certain black fly species specifically target certain birds, said Laura Johnson, a wildlife rehabilitator in Prairie du Chien. Female flies not only suck blood, they stress their victims and can drastically reduce nestling survival in eastern bluebirds and tree swallows and transmit diseases to mallards.
There have also been reports of chickens suffocating because their nasal passages were clogged with gnats, KasaKaitas said.
Five of the center's hawks have recently been moved to other rehabilitation centers with flight cages where the birds can learn to fly and hunt live food such as mice.
Current guests include a young great horned owl, a juvenile eagle and two almost-fledged red-tailed hawks.
One of the hawks suffered neurological damage after it jumped from its nest and was hit by a car, KasaKaitas said. She moved her hand laterally to assess the raptor's ability to track motion with its eyes.The bird is still on medication and a bit wobbly at times, KasaKaitas said.
Both hawks are getting their flight feathers, and their blue eyes are starting to turn gray and then brown as they mature, KasaKaitas said.
"At this stage, they'd start to learn to fly, so they jumped out about two weeks early," KasaKaitas said.