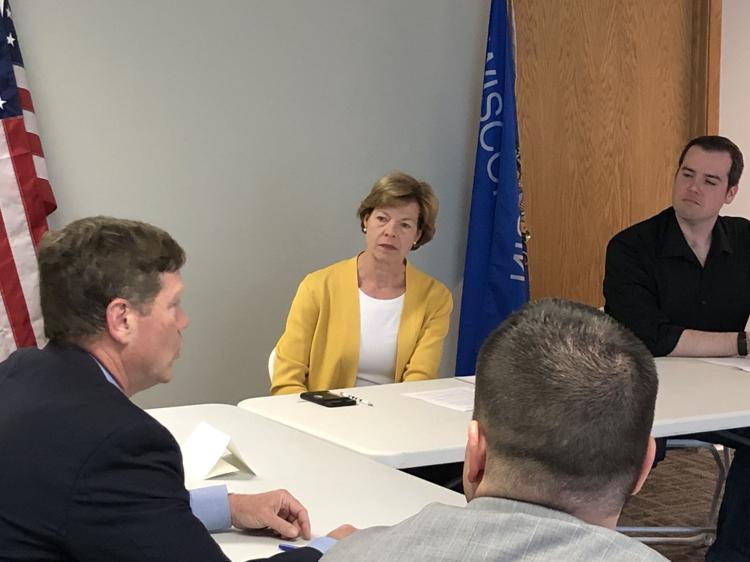 Mariah Olson fills more than 30 prescriptions a month and takes at least 50 pills a day, some of which are required for her to live.
Olson was one of six Wisconsinites who spoke Friday about the medical challenges she faces to U.S. Sen. Tammy Baldwin and U.S. Rep. Ron Kind during a press conference in La Crosse.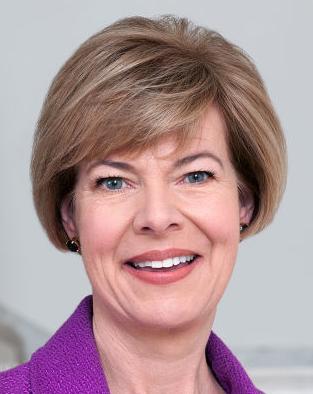 Sen. Baldwin, D-Wis., along with all 47 Senate Democrats, introduced a Senate resolution, which "calls on the Trump administration to reverse its position on repealing the entire Affordable Care Act," according to the press release.
You have free articles remaining.
"You're here and you're going to fight back, and we're all going to fight back together," Sen. Baldwin said, "to protect … the law that ended insurance abuses."
Olson said she has had 43 surgeries in her life, one of which cost a quarter of a million dollars, and suffers from about a hundred medical conditions. "Having health care is so important, otherwise my husband and I would have to declare bankruptcy," she said.
"Up to one-half of all Wisconsinites had some form of a pre-existing condition. One-third of them are children," Kind, D-La Crosse, said, "There's nothing more impactful, I think, than hearing what you're all going through on an individual basis."
Molly Hilligos and Teri Hepler talked about the day their son was diagnosed with left-sided hemiparesis, a weakness on an entire side of the body, saying, "We walked into a doctor's office and walked out in a totally different situation," Hilligoss said.
Their first-grader needs habilitation therapy, a service for people who have never developed a skill. Hilligos said her son just learned how to swing on the monkey bars last week and "grip with his left hand in a way that … we never thought would be possible."
Insurance companies don't need to cover habilitation therapy because the law doesn't direct them to, Sen. Baldwin said.
"I can't fathom that … it would be OK in this world (for insurance companies to say) I'm not going to offer any kind of physical therapy because your child (couldn't) do that before," said Derek Updike, whose teen daughter, Kiara, suffers from a rare disease.
Kiara, who was at the press conference, said the rare syndrome was discovered in 2001 and that she's needed 14 major surgeries in her lifetime and has limited use of her left arm.
"In this country we shouldn't have to decide whether or not we can afford to take care of our health," Olson said.