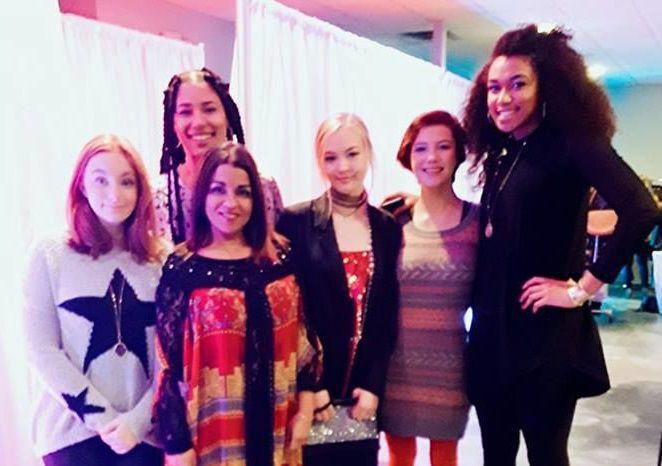 One week after the ever-epic New York Fashion Week came to a conclusion, a smaller scale but decidedly more meaningful fashion show is happening in the Coulee Region, with local teens conquering the catwalk for a boost of confidence and a good cause.
The Boys & Girls Clubs of Greater La Crosse Fashion for Women's Empowerment fundraiser, being held at 5:30 p.m. Wednesday at Maple Grove Venues in West Salem, will star members of the organization's Smart Girls program, a national endeavor that focuses on identity shaping, self-esteem building, and developing healthy habits and relationships through activities, excursions and mentorship.
About 50 teens in the La Crosse and West Salem Boys & Girls Club locations participated in Smart Girls over the summer, with six teens selected to model the newest styles during the Fashion for Women's Empowerment event.
Prior to the show, the girls will be treated to try-on sessions and runway practice at the show's participating shops, including returning vendors Willow, Mainstream Boutique, Dale's, Uptown Cycle and Touch of Class, along with a new addition, Unique Boutique.
The teen models will have their makeup done by cosmetician and E Spa owner Estina Hanes, who helped lead the summer 2019 Smart Girls program.
"The best part of the fashion show is really the whole thing," said Teigen Haye, director of program development for the Boys & Girls Clubs of Greater La Crosse. "It's really a good self esteem booster for them and they really get the celebrity treatment. A lot of the girls say it's crossing something off their bucket list."
The event's proceeds will benefit the Smart Girls program, with the inaugural 2018 show bringing in $2,200. The evening will kickoff with appetizers, beverages and gift bags, followed by the 7 p.m. parade of ensembles, all available for purchase. Dancing with music by DJ Brettly will follow.
"The show has a really strong presence of local support," says Hanes. "The vendors are putting their heart and soul into this. It's about supporting local girls and letting them know it takes a village to raise you, and we're the village."
You have free articles remaining.
Register for more free articles.
Stay logged in to skip the surveys.
Hanes, who did makeup for the 2018 event after learning about Smart Girls from Maple Grove Venue's co-owner Antelma Nicolai, connected with Haye and expressed interest in continuing her involvement, noting, "Working with and inspiring young girls is something I always wanted to do."
A single mom who built her business and cosmetics line through word-of-mouth, Hanes wanted to show the diverse group of teens, many who come from challenging circumstances, that success is possible, while also "keeping it real and raw" in terms of obstacles and emotions.
"The whole purpose honestly is to get to the heart and the guts of their hopes and dreams," Hanes says. "Don't start with 'can't,' start with 'can.'"
Over the summer months, Hanes held Smart Girls sessions onsite at her salon and spa on Main Street, creating a safe, friendly space for the teens to express their feelings, share concerns and have honest conversations. Hanes led activities and discussions based on mental and physical self care, including an essential oil blending session with scents tailored towards relaxation, calm or vitality.
"A lot of the girls come from home lives that may be stressful or toxic," Haye said.
A professional makeup artist and herself of mixed ethnicity, in one session Hanes also helped the girls custom blend face powders to match their skin tones. But while beauty is her business, Hanes consistently stressed to the group the importance of inner beauty, extolling "flaws are what make you fabulous," and reminding the impressionable teens what they see on magazines, runways and TV isn't real life.
"The were flabbergasted," Hanes said of explaining the magic of Photoshop, filters and heavy makeup.
Hanes plans to do future work with Smart Girls, and hopes the teens continue to see her as a steady support in their often tumultuous lives.
"It's really letting them know someone's always holding their hand, even if you're not physically holding their hand," Hanes says. "This may end on Sept. 18, but I'll still be there for them."