When Tony Bickel was divorced in the late 1990s, he and his ex-wife weren't required to attend parenting classes, and conflicts quickly bubbled to the surface.
It wasn't until the court intervened and ordered they attend courses that the former spouses were able to co-parent in peace and focus on their kids rather than their fights.
Seeing the value in the experience, Bickel, president of Madison-based Wisconsin Fathers for Children and Families, approached Rep. Jeffrey Mursau, R-Crivitz, about mandating such classes statewide. Last spring, Assembly Bill 209 was introduced, and on Sept. 24, a public hearing was held. The bill now awaits a vote by the Family Law Committee.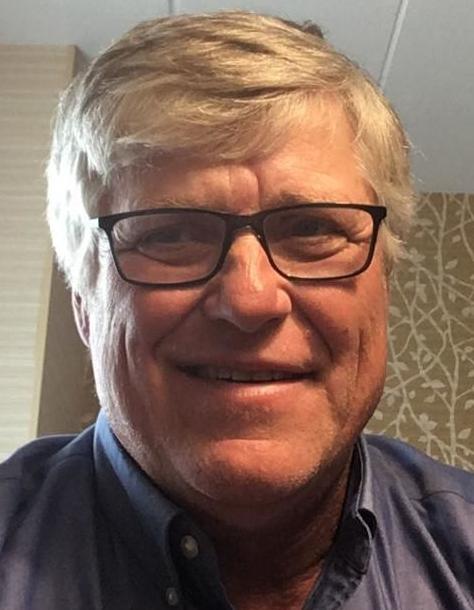 "This could really help (parents) avoid some of the problems you have where there are two households," Bickel said.
Bickel, who brought the organization's Father's Night Out meetings, held in 10 cities, to La Crosse in October 2016, is not only advocating for required parenting classes in all counties but pushing to change a state law preventing the modification of custody placement in the first two years. Assembly Bill 95 was introduced in 2017 by Rep. Jessie Rodriguez, R-Oak Creek, and reintroduced after 2018 Legislative Study Committee meetings, with members including Wisconsin Fathers for Children and Families.
Also heard by the public on Sept. 24, the bill would allow for changes in legal custody or physical placement to be made "upon the occurrence of life events of the adult parties or child, or developmental and educational needs of the child, that are reasonably certain to occur within two years of the date of the stipulation."
The bill will now be taken to the Assembly for vote.
You have free articles remaining.
Wisconsin Fathers for Children and Families also took part in AB 97, which is also set for Assembly vote. The bill calls for the involvement and cooperation of both parents in a physical placement schedule, adding the statement to current law that "among the general provisions for custody and placement that any allocation of physical placement, as ordered by the court, presumes that the involvement and cooperation of both parents regarding the physical, mental, and emotional well-being of the child is in the best interest of the child."
Among the other causes Bickel and Wisconsin Fathers for Children and Families have taken up is the right of noncustodial parents to be privy to their children's school records. In 2016, Wisconsin Fathers for Children and Families conducted a survey, receiving 77 responses to the question "Does your district or school have a written policy regarding students of divorced, legally separated, or unmarried parents?" Fifty percent of schools reported there was either a policy in place or believed there should be one in place.
"We also very much promote parents getting involved in their children's academics and making sure they get all school info," Bickel said. "Typically one parent registers the children and many times does not share the contact info for the other parent. And too often the other parent doesn't take the steps to get their contact information added. All parents, including parents that don't have legal custody, have a right to be connected with their children's school info. When both parents are talking with the kids about academics and other associated school things like sports, kids thrive."
Bickel said Wisconsin ranks highly in equal placement custody arrangements, with a 2018 Custody X Change study finding Wisconsin ties with 19 other states for highest percentage at 50 percent. The national average for father custody time is 35 percent.
In terms of child support collection rates, the Wisconsin Department of Children and Families notes that in 2013, Wisconsin ranked fourth nationwide in the percentage of court-ordered current support collected, and 11th in collections per full-time child support employee, collecting $621,383 per worker. The national average was $518,257.
In 2018, the child support collection rate in Wisconsin was 75 percent, with 65 percent of arrears — money owed — being paid on.
"Wisconsin leads in both financial obligations and two parents being involved in their parents lives," Bickel said. "That's a great thing, but obviously we always want to do better."
Bickel encourages parents to reach out to government officials if AB 209, AB 95 and AB 97 reach the legislative floor.
"If people feel those are good ideas, certainly contact your local representative," Bickel said. "Supporting those bills would be advantageous for families."