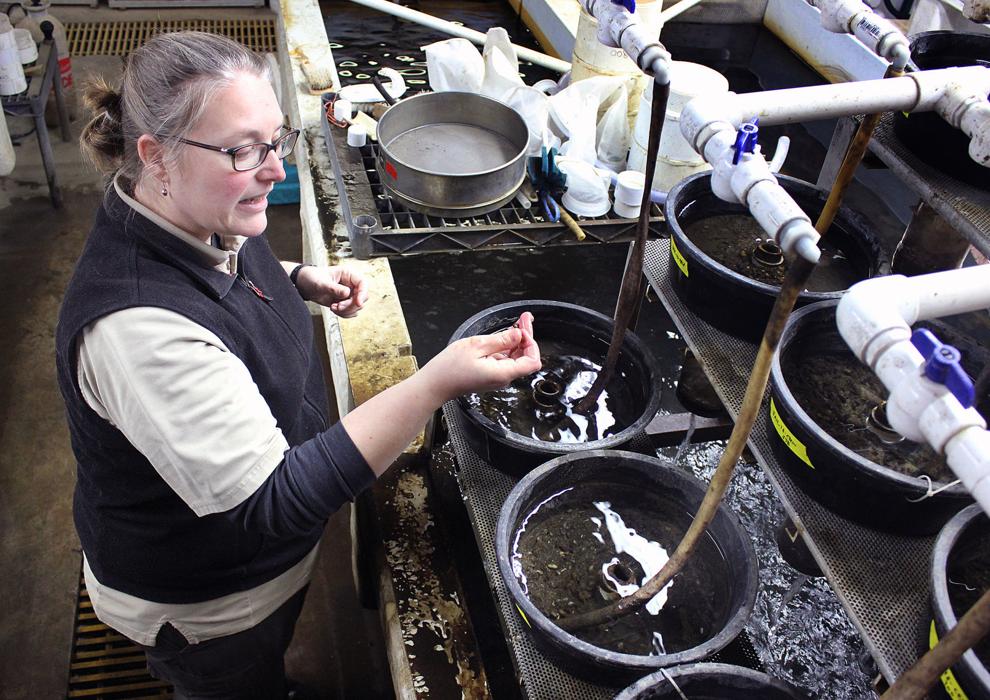 GENOA — U.S. Fish and Wildlife Service mussel biologist Megan Bradley has been working without pay since the longest government shutdown in U.S. history began more than three weeks ago.
The animals Bradley has been rearing at the Genoa National Fish Hatchery to restore mussel populations native to the Upper Mississippi River — some of them federally endangered — are too important to let die.
Bradley, who has been studying mussels for 12 years and has been with the Fish and Wildlife Service for three, begins the morning as usual with chores: clean the tanks, feed the fish, make sure water is flowing and the oxygen stores are full.
But there's no room for error. Colleagues she would normally consult at the La Crosse Fish Health Center if disease broke out have been furloughed because of the shutdown. Funds, including those for fish food that must be ordered a month in advance and will run out in two months, have been frozen.
Bradley and her colleagues are on their own. They follow the news from Washington, wonder when government funding will be restored, and continue their work.
"It's stressful being used as leverage for someone else's priorities," Bradley said. She loves her job and assumes the back pay will arrive, but "if this goes on long enough, you're going to have to find another job that pays the bills."
The shutdown
The government shutdown has taken a toll on federally funded science across the country, including on research and resource management along the Mississippi River. Hundreds of federal scientists and support staff have been forbidden to work or are working in skeleton crews without pay, including those at federal wildlife refuges along the Mississippi River.
Interagency planning meetings for river restoration have been canceled or hampered. Delays in data analysis, seen by state partners as minor inconveniences for the time being, could have consequential ripple effects if the shutdown continues much longer.
The impasse leading to the government shutdown began when President Trump demanded Congress fund a U.S.-Mexico border wall, or he would refuse to sign appropriations bills needed to fund nine out of 15 federal departments beyond Dec. 21.
After Democrats took control of the House in the new congressional year, they proposed separating immigration issues from funding to restore government operations. That approach received some Republican support in the House but not the Senate. Trump has threatened to declare a national emergency so he can bypass congressional approval for the wall.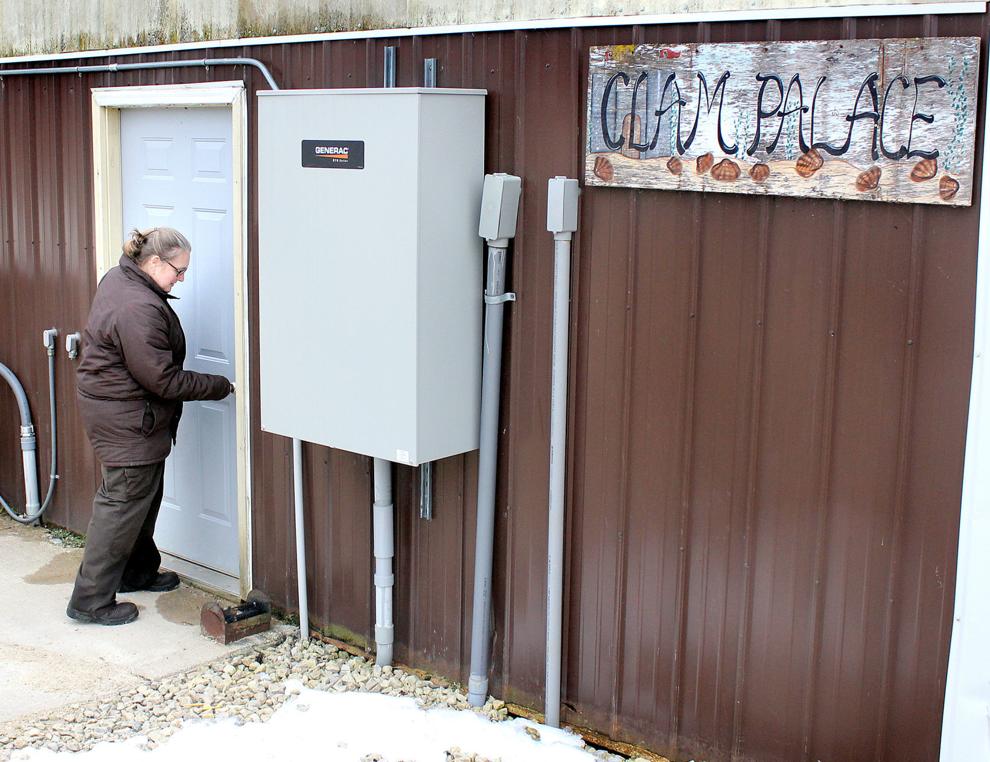 Science on the river
Meanwhile, an estimated 800,000 federal workers missed their first federal paycheck Friday, including Bradley and her hatchery colleagues in Genoa and about 90 employees at the Upper Midwest Environmental Sciences Center in La Crosse.
The center, UMESC for short, is run by the U.S. Geological Survey and is a hub for aquatic and river ecosystems research, including invasive carp species, as well as a source of scientific support for other agencies.Scientists there work on topics from persistent environmental contaminants that move through aquatic systems into wildlife and climate change impacts on amphibians to the effects of nutrient-driven dead zones on fish and plants that live below the river's surface. They've also worked on hand-held devices that detect invasive carp DNA in fish bait samples and have adapted the technology to identify other species. Sharing data and research with federal, state and academic scientists, as well as the public, is a big part of their mission.
The Genoa fish hatchery works primarily on restoring Mississippi River mussel populations decimated by water pollution and commercial overfishing. North America has the highest diversity of freshwater mussels in the world, according to the U.S. Fish and Wildlife Service, and many of them are concentrated in the upper Midwest. Mussels play an important role in repackaging phytoplankton so that the tiny organisms can be used by other animals up the food chain. They also filter out toxic chemicals including heavy metals and petroleum-based pollution.
The mussels Bradley works on are endangered or threatened, and have distinct life cycles that hatcheries scientists are trying to optimize in house. Mussels in the wild use food-like appendages to lure certain fish species into carrying their larvae.
Bradley scuba dives in the river during the summer to extract larvae from river mussels, which she then sprays into the gills of host fish. The larvae grow within the gills until they're ready to detach, when they're about the size of a speck of glitter. Bradley collects the baby mollusks and grows them in tanks until they're old enough to reproduce, and releases them into the wild. The process takes between one-and-a-half to almost four years, depending on the species.
Bradley also studies a species of larvae that latch onto mudpuppies, a type of Wisconsin salamander.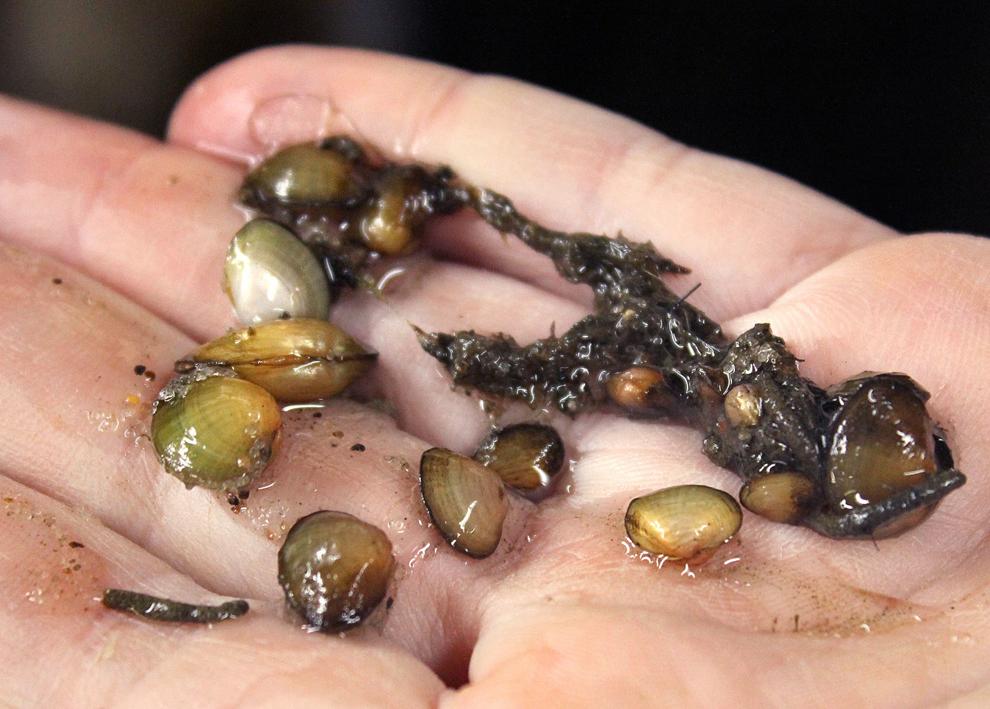 These facilities produce science that shapes resource management, promoting clean rivers that enhance recreational value for the public, said Roger Haro, River Studies Center director at the UW-La Crosse.
"These are interconnected support systems," Haro said. "When you decouple one from the other, all of this stops."
The centers are also training grounds for the next generation of environmental scientists, including local undergraduate and graduate students who gain valuable experience in areas including water quality analysis, invasive species management and fish culture, Haro said.
And there's a human and professional cost to the shutdown.
Not only have these people spent years honing specific and unique areas of expertise, Haro said, but they also work extremely hard and provide a public service.
"The shutdown sends the message that their work is expendable," he said.
Canceled meetings
The shutdown is also having an effect on the Upper Mississippi River Restoration Program, the first comprehensive large-river monitoring, research and ecosystem restoration project in the world.
The program, run by the U.S. Army Corps of Engineers, spans 1,200 river miles and partners with federal agencies and state natural resource departments from Minnesota, Wisconsin, Iowa, Illinois and Missouri.Although the Corps is funded for the fiscal year, upcoming planning meetings that require the presence and expertise of federal counterparts from the Fish and Wildlife Service, U.S. Geological Survey, Environmental Protection Agency and Department of Agriculture have been canceled or put on hold, said Marshall Plumley, the restoration program's regional manager. The Fish and Wildlife Service in particular is a key partner because some of the restoration projects take place on national refuges under its jurisdiction, he said.
A meeting this week in Dubuque, Iowa, to identify and discuss criteria for future restorations had to be scrapped because about a third of the attendees couldn't make it, Plumley said. Committee members last met to evaluate project indicators almost a decade ago.
The quarterly meeting in February to discuss existing feasibility and restoration projects is up in the air.Gretchen Benjamin, a large river specialist at The Nature Conservancy, is trying to launch a similar interagency restoration program on the lower Mississippi River. Benjamin traveled from La Crosse to Vicksburg, Miss., for a planning meeting Wednesday, but the team leader from the U.S. Fish and Wildlife Service wasn't able to make it.
"She's still furloughed," Benjamin said. "But if we don't have this meeting, we're going to get behind and miss important deadlines."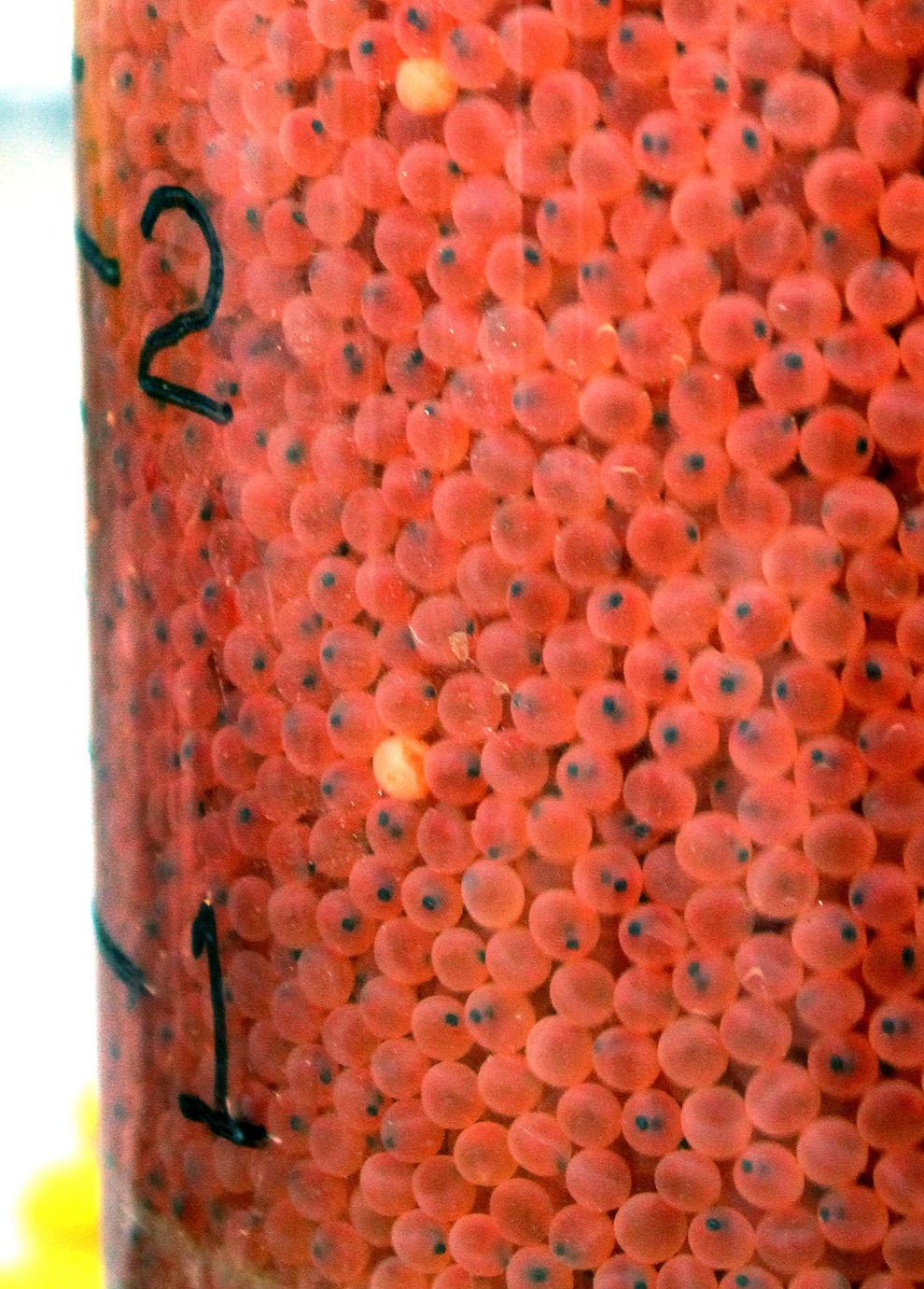 Trickle-down effects
The Upper Mississippi restoration program also conducts resource monitoring across six field stations in five states. Data from river samples, collected year-round, go back more than 30 years. The data is used by to gauge the long-term health of the river.
Despite the shutdown, monitoring continues at the field stations, which are run by state partners funded under Army Corps grants.While some monitoring parameters including temperature, acidity and dissolved oxygen levels can be read on site, others including nitrogen and phosphate loading, which drive rampant algal growth, must be analyzed at the Upper Midwest Environmental Sciences Center, said Jim Fischer, Wisconsin DNR field station leader in La Crosse.
Because UMESC has been closed since the shutdown, Fischer's team, normally based at the center, had to move its equipment to the local DNR office, including the airboat, ice augers, sampling bottles and water quality meters used to take winter water samples.
The relocation and sample analysis delays are inconvenient, Fischer said, but nothing they haven't dealt with before.
It's a different story if the government shutdown persists, said Mel Bowler, Iowa Department of Natural Resources fisheries specialist at the Bellevue field station.
Field samples have a limited shelf life, Bowler said. No amount of freezing or formaldehyde will preserve them after a few months.
If the 150 samples they collected this and next week cannot be used, that would be a waste of manhours, he said, but a task they'd want to repeat rather than break more than 30 years of continuous data.
And there's always a tipping point.
If the shutdown went on long enough that people at UMESC and other federal scientific posts had to go find other jobs after several months of not getting paid, it's questionable whether they'd reopen the center, said John Chick, team leader at the Great Rivers field station in Illinois.
"The science at UMESC is beyond what we do here," Chick said. If the center goes, so do the field stations, the economy of the small towns that depend on field stations, and the continuous resource monitoring program itself. "That would be devastation."
Jennifer Lu is the La Crosse Tribune environmental reporter. You can reach her by phone at 608-791-8217 and by email jennifer.lu@lee.net.