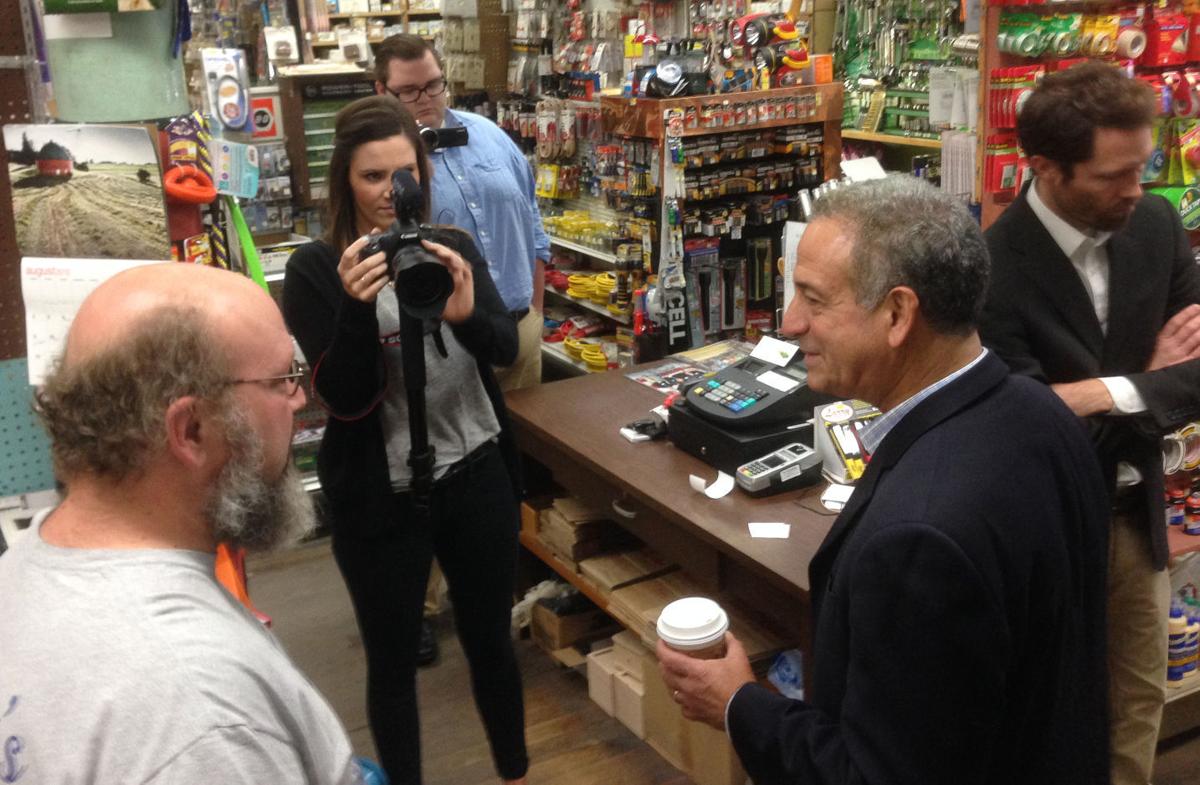 U.S. Senate candidate Russ Feingold said Thursday a $15 minimum wage would help struggling workers and small businesses as well as the state of Wisconsin.
"What I'm hearing from a lot of people is that their business could be better if families felt — even though they have a job — that they could actually pay their bills," the former Democratic senator said during a campaign stop in La Crosse. "What we're talking about here is people that are working hard. These aren't people looking for a handout. Just something to make it a little easier to make ends meet."
Feingold is challenging Sen. Ron Johnson in hopes of winning back the seat he lost to the Republican in 2010.
Feingold spoke briefly with media Thursday as he toured several downtown businesses and greeted supporters. It was part of his tour of all 72 Wisconsin counties.
Feingold, who served three terms in the Senate between 1992 and 2010, defended the Affordable Care Act, which Johnson vehemently opposes, and said those working to repeal it are "living in the past."
"My view is it's here to stay," Feingold said. "It's time to fix anything that doesn't work, but there's no way we should take away these improvements from people."
Johnson campaign spokesman Brian Reisinger responded in an email message.
"Senator Feingold's problem is not just with Ron; it's with the people of Wisconsin," he said. "Voters fired Senator Feingold for his support of the government takeover of health care and it is clear he still hasn't gotten the message."
In addition to filing an unsuccessful lawsuit against the federal government over Obamacare, Johnson has introduced two bills designed to replace or modify the health care law.
Get local news delivered to your inbox!
Subscribe to our Daily Headlines newsletter.