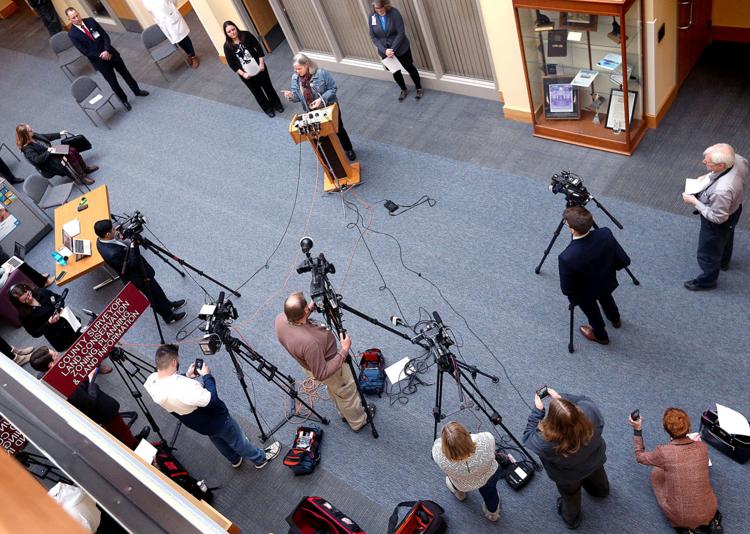 The La Crosse County Health Department announced Wednesday morning that two area residents have tested positive for COVID-19.
"We have been notified as of this morning the first confirmed lab test of a La Crosse County resident," Jen Rombalski, director of the La Crosse County Health Department, said during a press conference. "Shortly after that lab came in, another positive test came in. ... We anticipated we would have cases in La Crosse County — this is not surprising. We do not need to panic — we knew this would happen."
Both confirmed cases of the virus are attributed to women in their late 20s to 40s, one of whom is in a residence of four or five other people and the other living with two family members. It is expected that those who share their households will contract the virus.
There are no members in either household considered at high risk — which includes those older than 60 and individuals with compromised immune systems — for severe symptoms.
As for community members the women may have come in contact with, Rombalski said, "I think, while we can't say there is no risk, the risk is low."
The two women have experienced mild to moderate symptoms including fever, cough and body aches, and were tested March 16 after three to four days of symptoms.
"It's looking to us the range of days is three to six days of when they were exposed to when they showed symptoms," Rombalski said.
One of the individuals did not have a history of travel, and the other had a travel history but "not at the level where we would have typically tested," Rombalski says.
"These individuals are currently being isolated in their homes and the health department is conducting interviews with them," Rombalski says.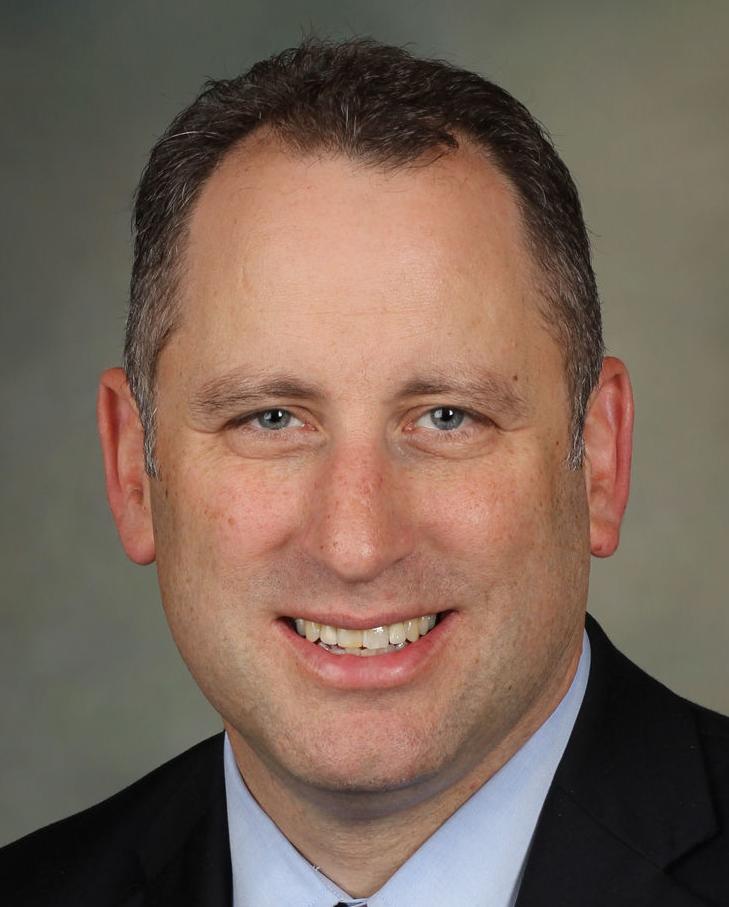 Bridget Pfaff, infection control specialist at Gundersen Health System, and Dr. Paul Molling of Mayo Clinic Health System note there is currently a national shortage of testing, and only those who meet the criteria will be tested.
Patients at Gundersen and Mayo must call ahead if they are experiencing COVID-19 associated symptoms, and will be directed to come to the facility or go to either hospital's drive-through testing service. A test cannot be demanded, and those who share a residence with a person who tested positive will not be given a test, as it is presumed they will become infected.
In addition, tests will not be administered at the end of the 14-day quarantine, because in a two-week period the virus will have run its course.
More cases of COVID-19 are iminent, Rombalski says, noting, "These are unprecedented times."
It is advised that community members stock enough medicine, food and toiletries to last two weeks should they be confined to their homes. Unessential shopping trips or excursions are not advised, and Rombalski suggests using delivery or pick-up options.
"Being in your house is where you need to be right now if at all possible," Rombalski says.
Pfaff reminds individuals that while they might usually go to work with mild symptoms like a runny nose, this is not the time to power through and go to the office.
Molling notes it is "up to each one of us individually" to practice prevention tactics, including social distancing, thorough hand washing and sanitation.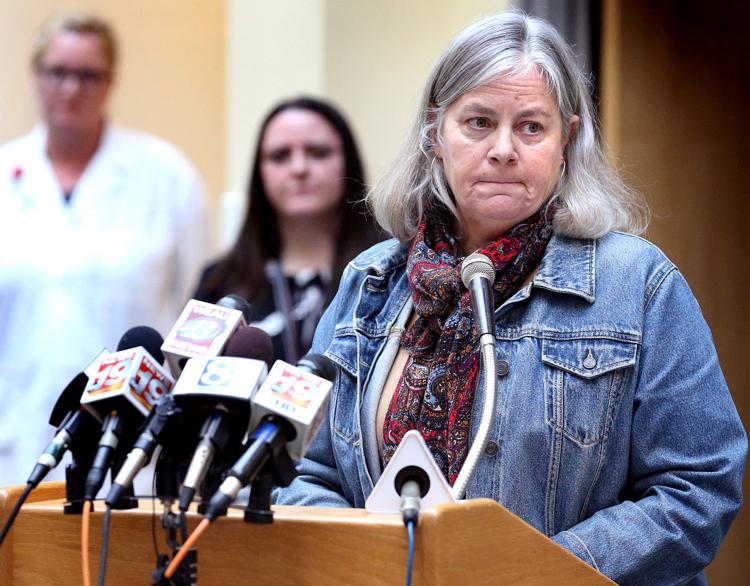 The confirmation of local cases of COVID-19 will likely raise the level of concern among community members, and Molling urges people to "please remain calm. ... We don't want hysteria."
The results of any tests administered at Gundersen and Mayo will be relayed to the La Crosse County Health Department within one to two days, and the patient who tested positive will be notified first, followed by an alert to the media within one to two hours. The public will be kept abreast of all confirmed cases.
At 6 p.m. Thursday, the La Crosse County Board of Supervisors will take up a resolution to declare a state of emergency in La Crosse County.
"These are changing times. We used to think it was weekly or daily and now it's by the minute," said Tara Johnson, County Board chair. "We are a very strong community. We are a strong state and nation and at a local level the collaboration and working together that is happening in relation to COVID-19 is truly impressive. ... I say to us as a community, this is what we need at this time and this is exactly what we expect of ourselves when there is a challenge in the community."
Concerned about COVID-19?
Sign up now to get the most recent coronavirus headlines and other important local and national news sent to your email inbox daily.