Not every 11-year-old flips houses for profit. But then again not every 11-year-old has a business mogul grandfather backing her up.
Madison Bue of West Salem has been renovating a four-bedroom, two-bath house on La Crosse's South Side this summer. Grandpa Cliff LeCleir, owner of Central States Warehouse, purchased the property for Madison, who will put any of the profit she makes from flipping the house into a college savings account.
"She is the most determined child I have ever seen," he said. "When she sets her mind on something she gets it done."
Madison starts classes in the fifth grade at West Salem's Coulee Christian School on Friday and is one of six siblings. She said she knew her parents would not be able to pay for all of the kids' college, so she decided to come up with a better way to save money for school than just babysitting or other odd jobs.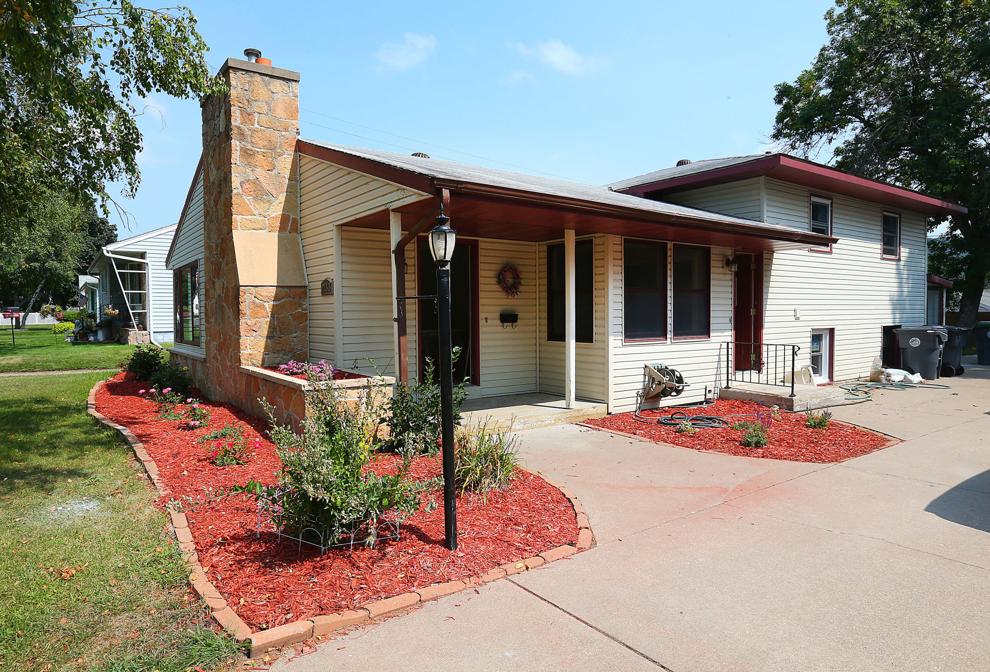 The idea to flip a house came during one of her visit to "Papa and Nana's" house as a way to save for college and embrace her love of shows such as "House Hunters" and other reality programs about people who flip old or run-down houses for profit.
"I love those shows so much," she said. "I asked Papa if he could help me flip a house to save up college funds."
Madison created her own limited liability corporation, BueZoo, and LeCleir lent her the money for the house. Madison and her grandfather spent a lot of time planning the project and doing the math, and looking for houses that wouldn't be too much work or too costly and had a charm that would make them attractive.
They looked at more than a dozen homes, Madison said, but those didn't work out. Some lacked character. Others had problems that would have been too expensive to leave a margin of profit. But the 13th home was the charm.
"I was like 'bam!'" she said. "We gotta get it. It just worked."
Madison took ownership of her house in June and started working on the remodeling in July. She did as much as she could on her own, such as the landscaping around the house and yard and removing old carpet and tile.
Her mother, Amanda Bue, also contributed — as an employee of BueZoo. Before she got the job, LeCleir said, Madison asked her mom to interview for the position and even negotiated the wage.
"I thought she would be a good worker as well as a ride to the house," Madison said. "She's done a lot. I couldn't have done it without her."
Bue hired contractors for painting and other work. Madison said she hopes to have the renovations done in the next several weeks and to put the home on market soon after that.
She doesn't know whether she'll do another project next year. It was hard balancing work, extracurriculars such as dance lessons and a personal life with the project. But she was proud of what she accomplished and being able to share that with her friends at school.
"I am just really proud of myself," she said. "Even though I am hot and sweaty and tired at the end of the day, I am really proud of all that I did that day. I'm excited to be able to tell my friends I accomplished this."