Runny nose, fever, cough — any other year, symptoms like these could be chalked up to cold or flu.
But in the era of COVID-19, when many potential indicators of the coronavirus overlap with those of common seasonal ailments, it can be tough to know whether bed rest will suffice or extended quarantine is in order.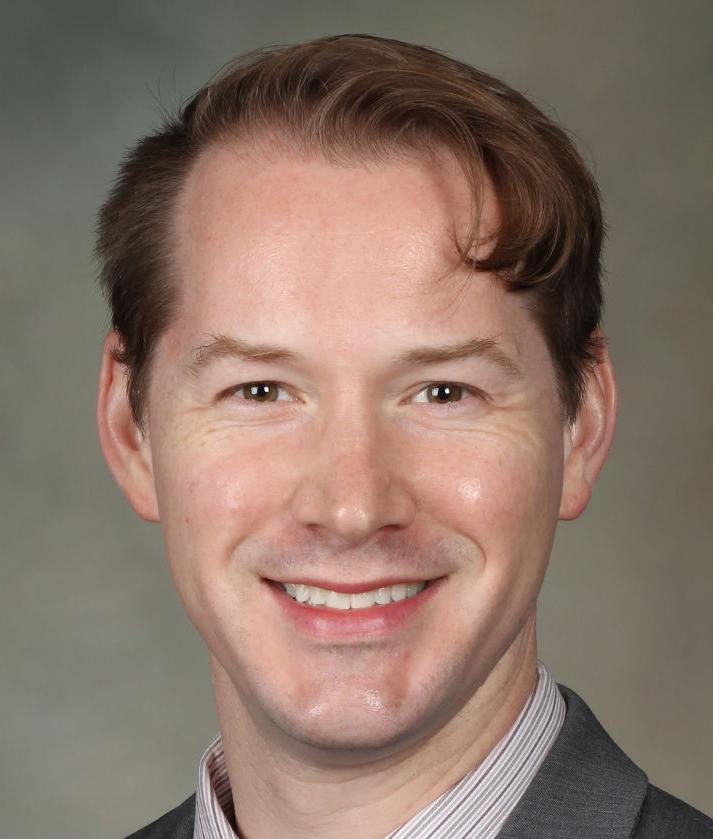 Dr. Joe Poterucha, pediatrician and intensive care physician at Mayo Clinic Health System, says while the similarities between the respiratory infections are numerous, there can be differences in symptom level, speed of spread and overall physical effects.
However, he states, "The broad and global message is, it's very difficult to distinguish between flu and (COVID-19), with some exceptions."
Both COVID-19 and the flu are contagious respiratory diseases, with the former caused by the new coronavirus, SARS-CoV-2, and the latter influenza A or B. Each spread via droplets released when an infected person talks, coughs or sneezes.
Those in close contact can catch the virus through inhaling the droplets, having them land on their face or touching a contaminated surface and then their face. Those who contract either disease may experience mild, moderate or severe symptoms, or remain asymptomatic despite infection.
Symptoms attributed to both COVID-19 and flu include cough, fever, headache, muscle ache, nausea, vomiting, runny nose, shortness of breath, difficulty breathing, sore throat and fatigue.
Coronavirus symptoms may also include loss of smell or taste, among the few distinguishable symptoms, while muscle aches and pronounced headache are more common with flu, Poterucha says. Stuffy nose is more likely in those with allergies or a cold than either flu or the coronavirus, and fever and chills are not attributable to allergies.
Flu symptoms tend to appear earlier, within one to four days of exposure, while COVID-19 symptoms can lay dormant for anywhere from two days to two weeks post exposure.
"With influenza you might see more of a rapid onset, and COVID-19 might be more of a slower onset," Poterucha says.
It also appears that coronavirus spreads quicker than influenza, and has a higher mortality rate. Either disease can manifest into pneumonia or acute respiratory distress syndrome, potentially resulting in organ failure, heart attack, heart or brain inflammation, stroke or even death.
COVID-19, however, is both more contagious and more likely to cause severe illness and lung damage, with potential additional complications including blood clots or multisystem inflammatory syndrome in children, which causes organs such as the kidney, brain, heart or skin to become swollen, red and painful.
In addition, Poterucha notes, "Some patients have (pre-existing) medical conditions that any sort of virus can exacerbate."
Flu season in the U.S. generally occurs between October and May, and with COVID-19 arriving nationally in January 2020 and locally last March, it is indeterminate whether the coronavirus will ramp up in tandem during the cooler weather.
It is possible to contract both the coronavirus and flu either simultaneously or in succession, Poterucha says, and "we don't know what that might look like yet."
While flu risk can be minimized with a flu shot and the illness is treatable with antiviral drugs, as of now there is no approved treatment for COVID-19, and no preventative vaccine.
Unless discouraged by their physician for medical reasons, the flu vaccine is strongly encouraged for individuals six months or older, says Poterucha, and can reduce not only the risk of contracting influenza but the severity of symptoms or complications.
Derived from three to four influenza viruses anticipated to be most common in the upcoming flu season, is it recommended individuals receive the vaccine by the end of October. A flu shot will neither make an individual more susceptible to nor protected from COVID-19.
Given the continued rise in coronavirus cases nationwide, statewide and countywide, Poterucha advises those with even one symptom be tested so physicians can recommend appropriate treatment and actions. Those who test positive will need to follow 14-day quarantine guidelines, while even those with negative results should be cautious.
"You have to assume community spread," Poterucha says. "You just can't be too sure."
With college campuses reopening in the coming weeks, Poterucha anticipates a rise in local COVID-19 cases, and says, "We just have to stay vigilant."
The main recommendations for the prevention of both coronavirus and influenza infection and spread include:
Avoiding large events and mass gatherings.
Avoiding close contact (within 6 feet) with anyone outside your household, especially if you have a higher risk of serious illness.
Washing your hands often with soap and water for at least 20 seconds or using an alcohol-based hand sanitizer that contains at least 60% alcohol.
Wearing a cloth face mask when you're in public spaces, such as the grocery store, where it's difficult to avoid close contact with others.
Covering your mouth and nose with your elbow or a tissue when you cough or sneeze.
Avoiding touching your eyes, nose and mouth.
Cleaning and disinfecting high-touch surfaces, such as doorknobs, light switches, electronics and counters daily.