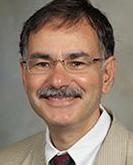 With about 50% of pregnancies in the U.S. unplanned, many women aren't practicing prenatal care in the first weeks after conception.
And for the 23% of women and girls of childbearing age lacking in folic acid, there are only 28 days to intervene before the lack of this crucial B vitamin can lead to birth defects.
While not considered folic acid deficient, the 23% with suboptimal folate levels have an increased risk of neural tube defects, which impact both the brain and spine. And though the addition of a prenatal vitamin can decrease the risk of anencephaly and spina bifida by 50% to 75%, it must be implemented within the first four weeks of pregnancy to be effective.
With Jan. 5 through 11 marking National Folic Acid Awareness Week, Mayo Clinic Health System physicians are stressing that all females of childbearing age complement their diet with a folic acid supplement of 400 micrograms, a dose that should increase for those with gluten-free diets or who consume minimal enriched grains. In total, about 800 micrograms daily is recommended, with half allotted to diet.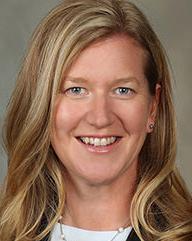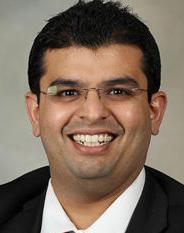 "The only way the average American woman eating a regular diet will have enough folic acid is if they have a supplement," says Dr. Dennis Costakos of Mayo Clinic Health System's neonatology department. "A woman who is 13 to almost 60 who might get pregnant should have a prescribed prenatal vitamin."
Those who regularly consume store-bought bread and cereal products benefit from the U.S. Food and Drug Administration's mandated fortification, which has been enforced among food manufacturers since 1996.
The requirement of 140 micrograms of folic acid per 100 grams of grain has had a positive effect, with the Centers for Disease Control and Prevention stating "About 1,300 babies are born healthy each year in the United States because of mandatory fortification."
"Having any child with a disability is a lifelong commitment for their parents," said Dr. Caroline Wilker of Mayo Clinic Health System's internal medicine department. "If you have a way to prevent or reduce the chance of a condition that could change the life of a child and their parents, then it certainly seems worthwhile we would try to prevent it. ... In medicine there are so few things we can prevent."
With the lifetime cost of care for an individual with spina bifida, an incurable disease that causes physical and mental impairments in varying degrees, approximated at $800,000, mandatory folic acid fortification of enriched cereal grain products is the "most effective public health strategy to help prevent" it, saving the U.S. $400 million to $600 million annually, according to the CDC.
"(Fortification) is not just a medical and an ethical argument, but a financial argument," says Ishan Shah, a resident physician at Mayo Clinic Health System.
Women who have given birth to children with neural tube defects are advised to increase their folic acid supplement to 4,000 micrograms for three months before attempting to conceive and during the first month of pregnancy.
Similarly, those with malabsorption conditions such as celiac disease, who are taking a medication which can decrease absorption of folate, or who mainly consume corn over wheat flour-based products must be extra diligent about meeting their folic acid quota. Folate is found naturally in eggs, milk, peas, beans, leafy vegetables, beef liver and avocados, but those with low-carb diets still may not reach the 400 microgram mark.
Compared with Caucasians and African Americans, Hispanic women are more likely to have a child born with a neural tube defect, due to lower blood folate concentrations and consumption of corn masa flour instead of wheat flour. Fortification of corn masa flour is currently voluntary under the FDA. Additionally, in some Hispanic families there is a cultural disapproval of prescription or manufactured vitamins and medications
"We do have a disparity in the U.S. Latinx population," Costakos says.
Ideally, Costakos says, grocery stores would opt to carry only fortified corn masa flour products, but at present the best way to increase consumption of folate is to check the nutrition labels and buy accordingly, coupled with taking a prenatal vitamin.
Wilker has met with area churches, restaurants and organizations frequented by the Hispanic population to spread education about the need for folate.
Wilker stresses every female from menses to menopause who is not on birth control should obtain a prenatal vitamin prescription. A drugstore supplement may suffice but should be specific to folate, as multivitamin consumption poses the risk of overdosing on iron or vitamin D. Folic acid in high amounts does not pose a toxicity issue.
Men and children also benefit from folate, though a supplement is not imperative. Females who have not discussed folic acid with their physician are encouraged to do so. Many nonprofit health clinics, including St. Clare Health Mission, also offer prenatal vitamin prescriptions.