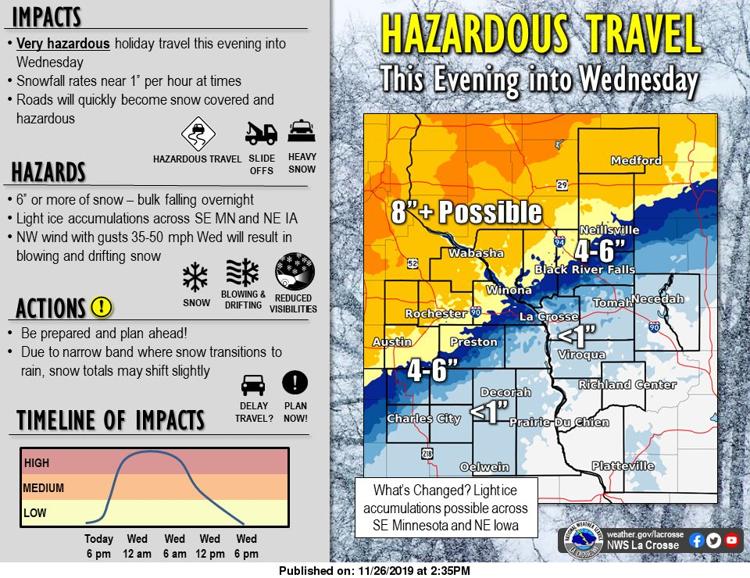 Weather forecasts for the Upper Midwest could hardly be worse for what  traditionally is the busiest travel day of the year: the Wednesday before Thanksgiving.
While a powerful storm system delivers winds gusting as high as 55 mph and heavy rain — perhaps accompanied by thunder — to parts of Wisconsin Tuesday night into Wednesday, up to a foot of snow will fall in northern and west-central Wisconsin, with strong winds gusting to 35 mph.
Snow will rapidly develop across southern Minnesota after 5 p.m. Tuesday and spread northeastward across southern Minnesota into central Minnesota and west central Wisconsin through midnight, ending from west to east Wednesday, the National Weather Service reports.
La Crosse is right on the transition line between rain and snow, and could see no snow to 2 inches, while Wausau could see 3 to 7 inches, Eau Claire 4 to 8 inches, Rhinelander 5 to 10 inches, Hayward 6 to 11 inches, and Ashland 8 to 14 inches, the Weather Service said. Wisconsin Dells could see an inch, but Madison should see only rain.
A winter storm warning is in effect for much of northern and west central Wisconsin from 9 p.m. Tuesday to noon Wednesday, while a wind advisory is in effect for most of southern Wisconsin from 8 a.m. to 6 p.m. Wednesday.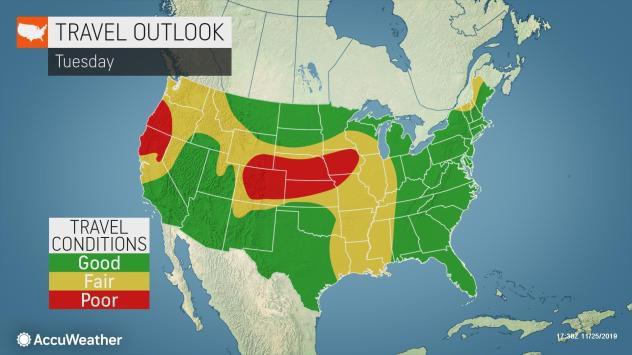 AAA predicts that the number of travelers over a five-day stretch starting Wednesday will be the second-highest on record, behind only 2005, despite rising costs for a road trip.
The Minneapolis-St. Paul metropolitan area could see its biggest November snowfall in nearly a decade, and travel is northwestern Wisconsin "is going to be chaotic," National Weather Service meteorologist Brent Hewett said.
The storm also could mean disappointment for fans of the larger-than-life balloons that are flown at Macy's Thanksgiving Day Parade in New York. Organizers of the parade were preparing for the possibility that they'll have to ground the iconic balloon characters with 40 to 50 mph gusts in the forecast. Rules put in place after several people were injured by a balloon years ago require lower altitudes or full removal if sustained winds exceeded 23 mph and gusts exceeded 34 mph. The decision will be made on the day of the parade.
Key links when winter weather strikes
---
1924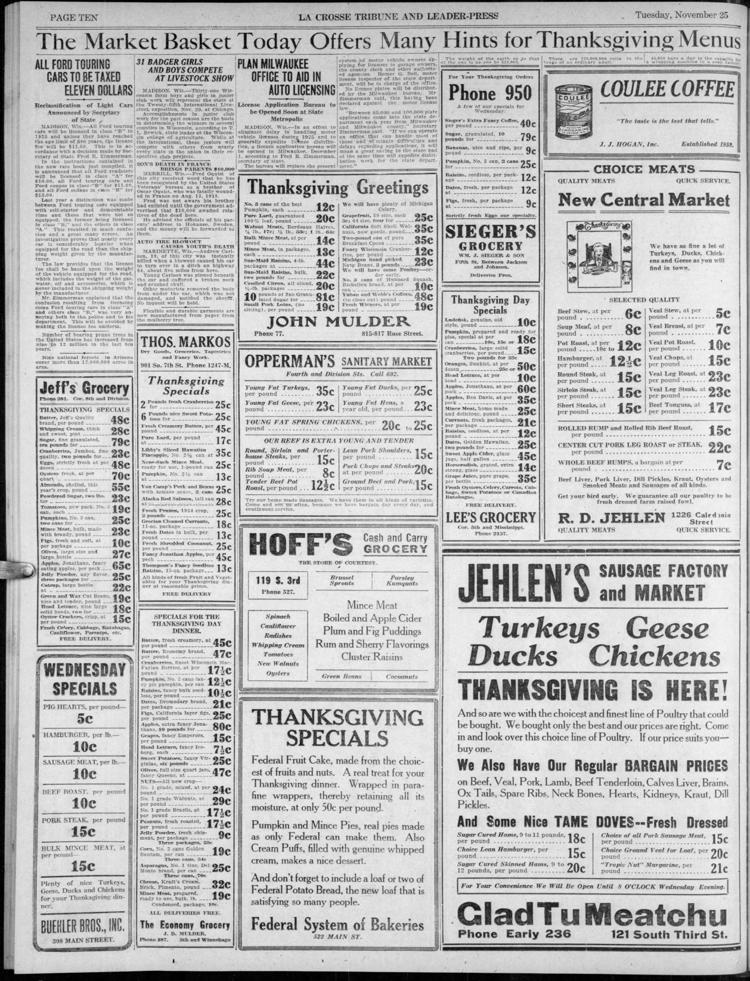 1930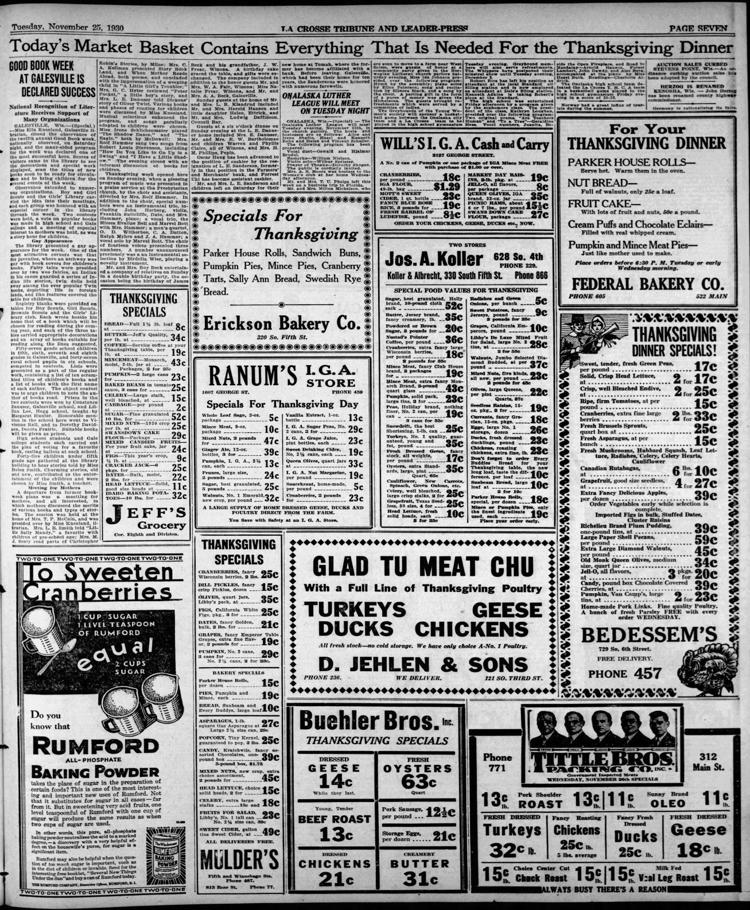 1934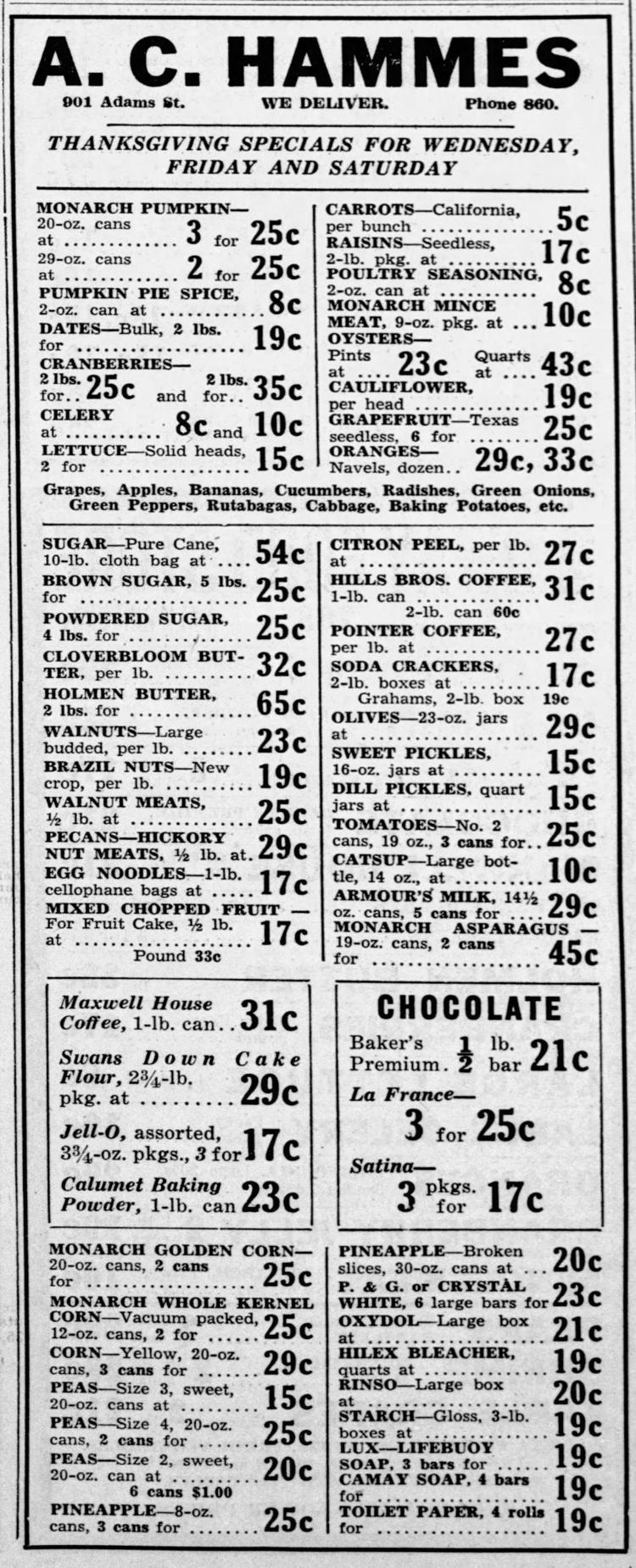 1946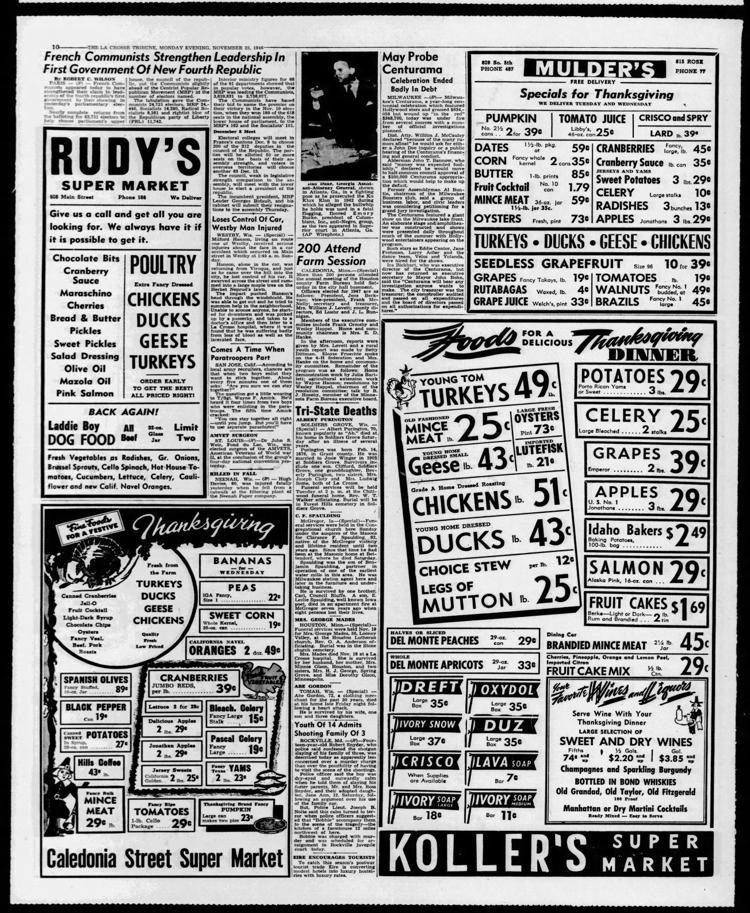 1947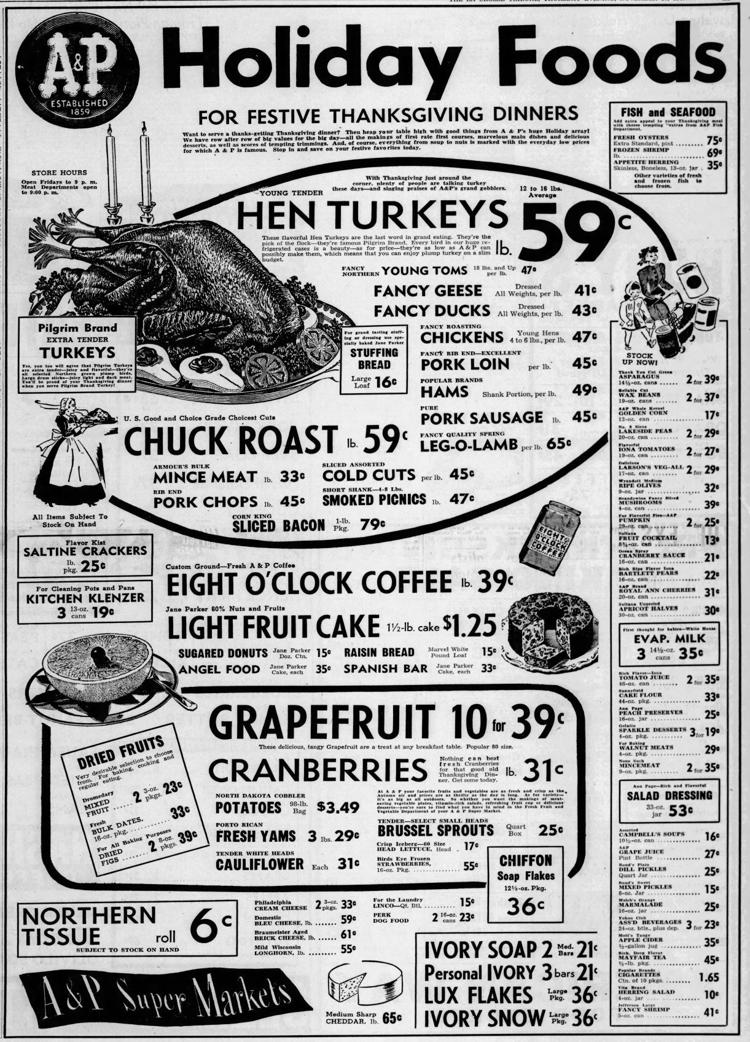 1951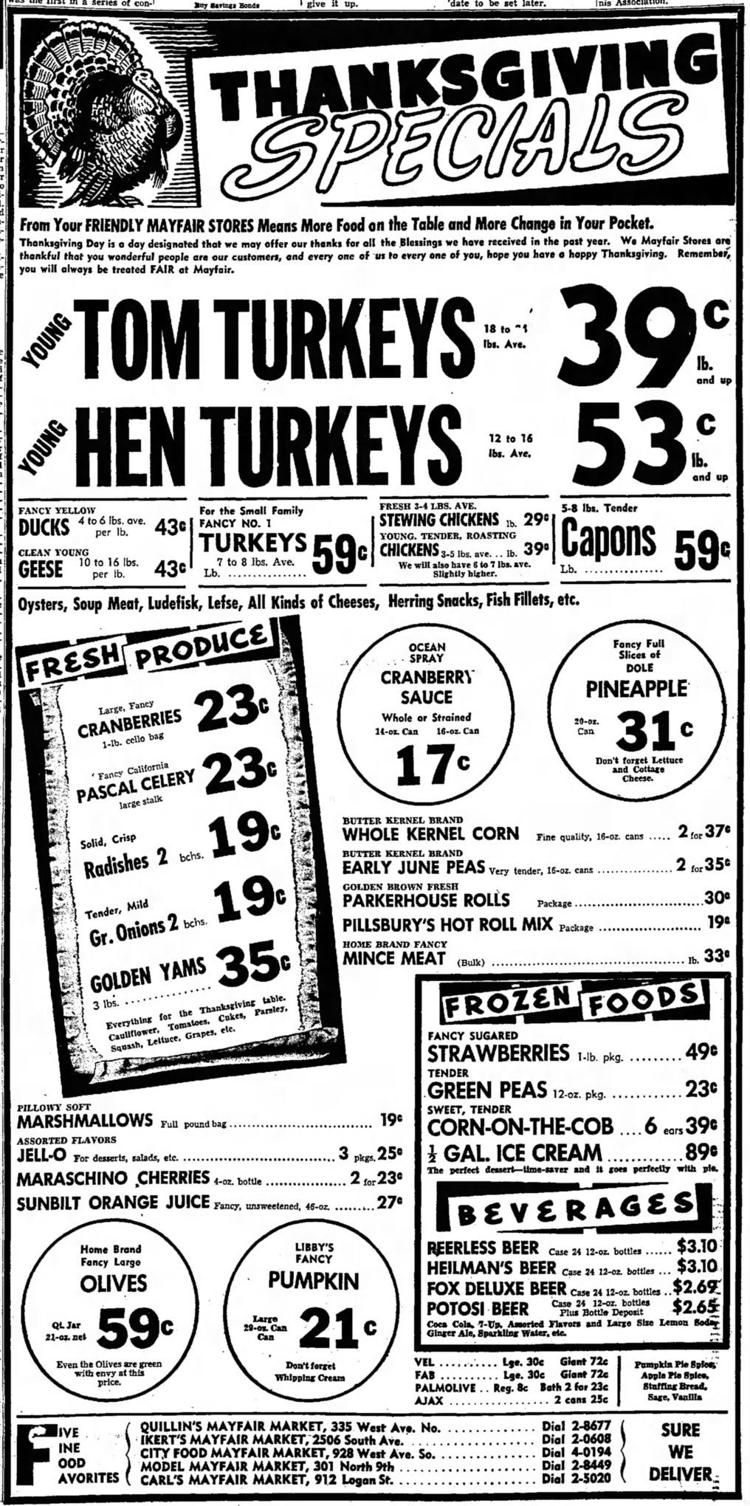 1953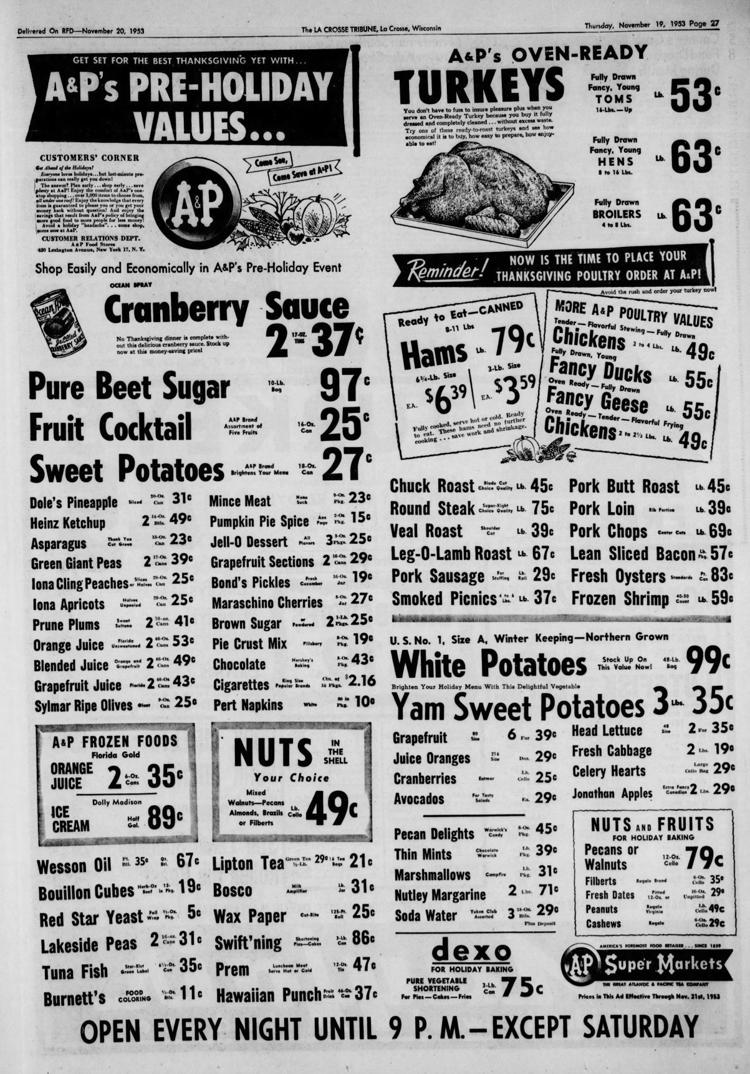 1958

1962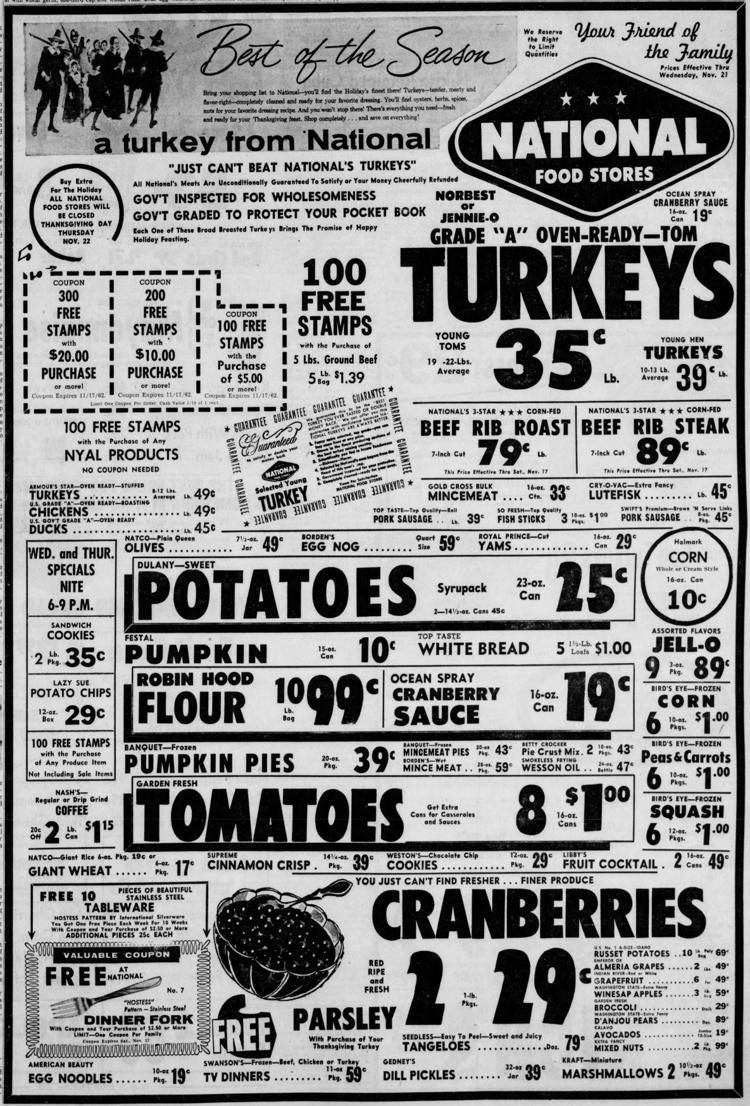 1963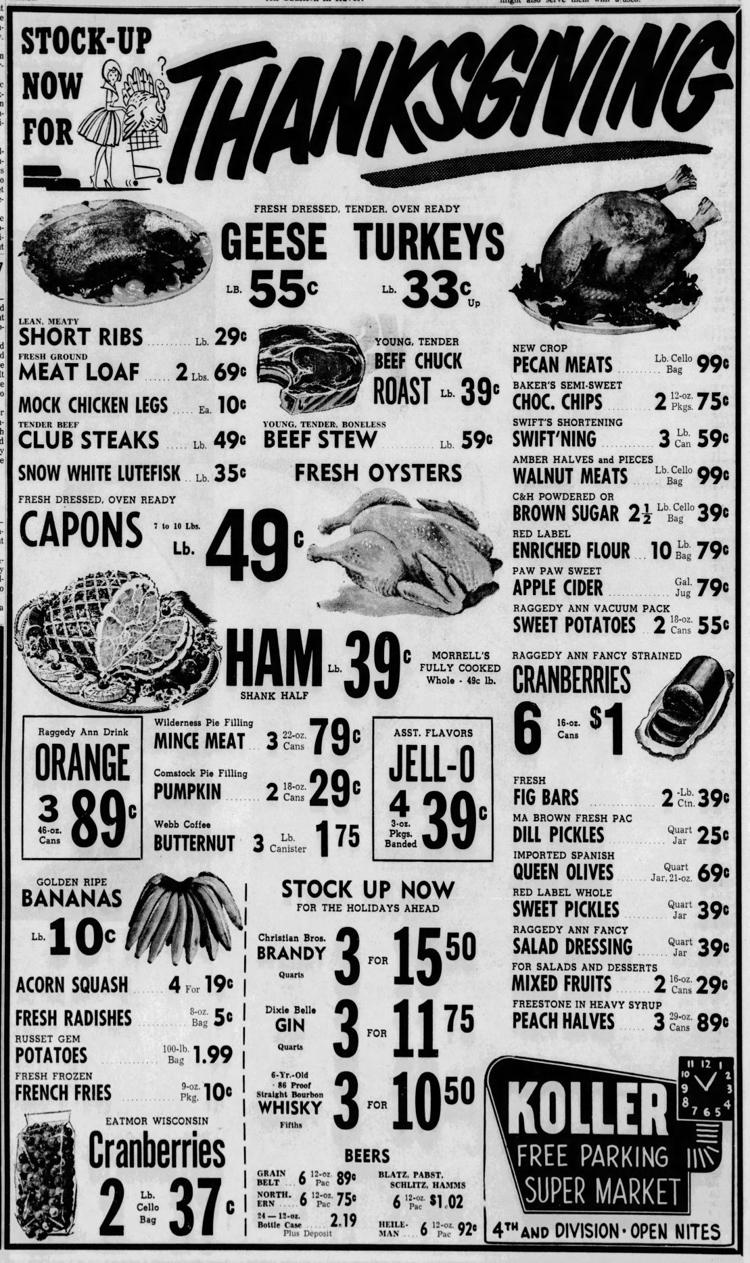 1976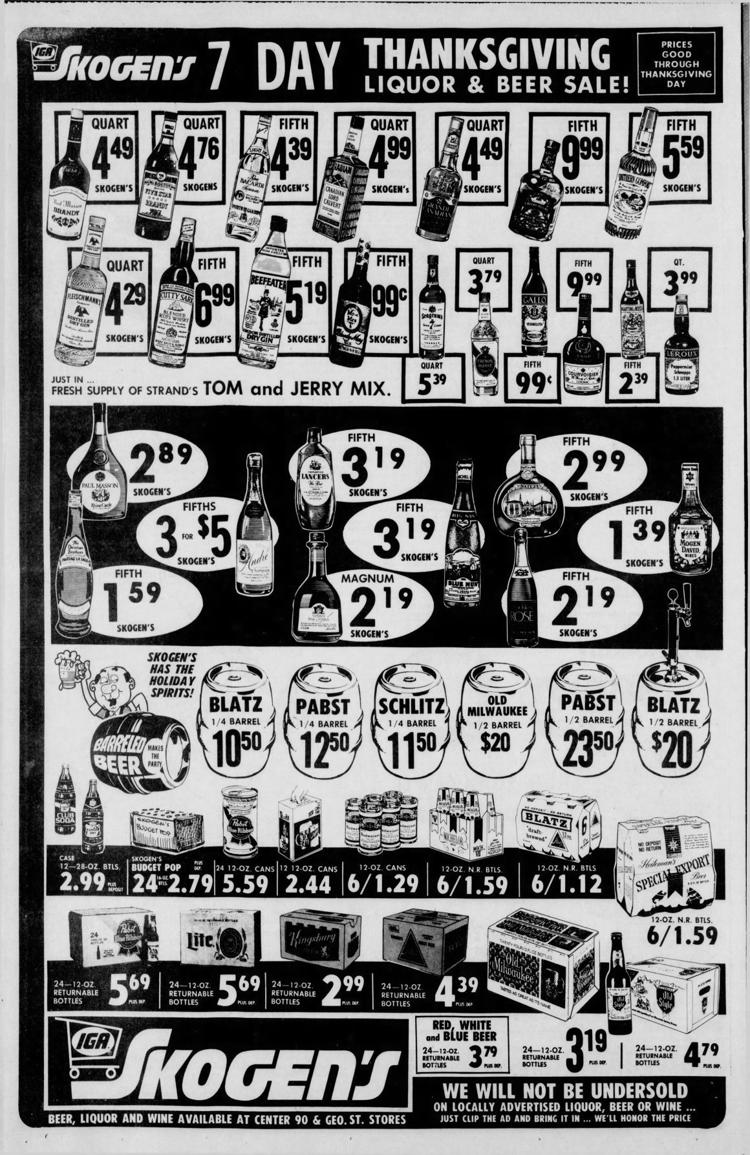 1979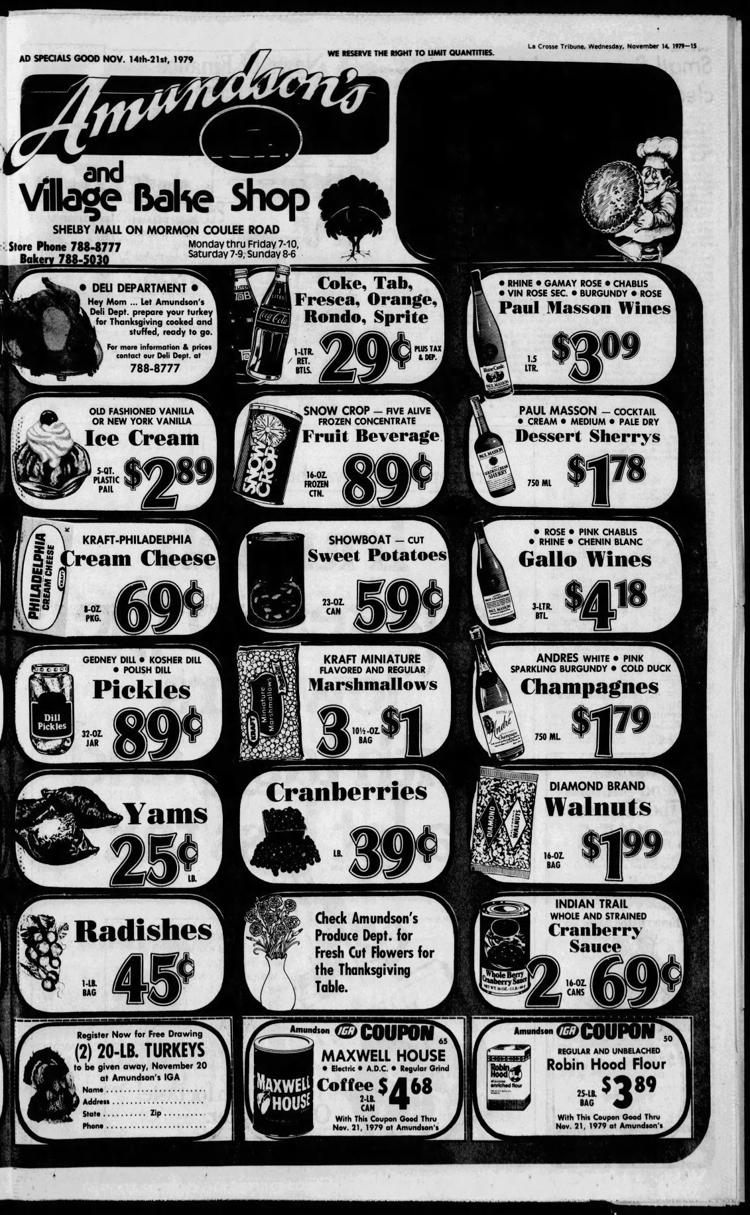 1980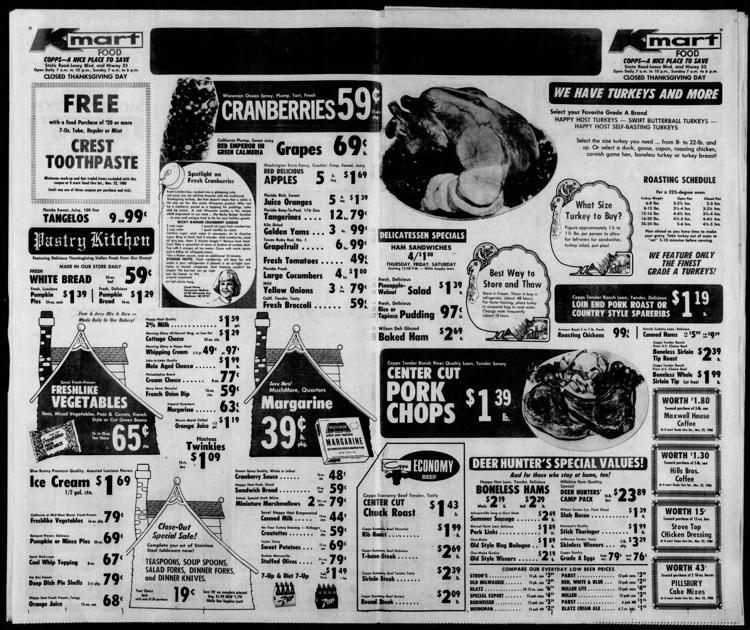 1984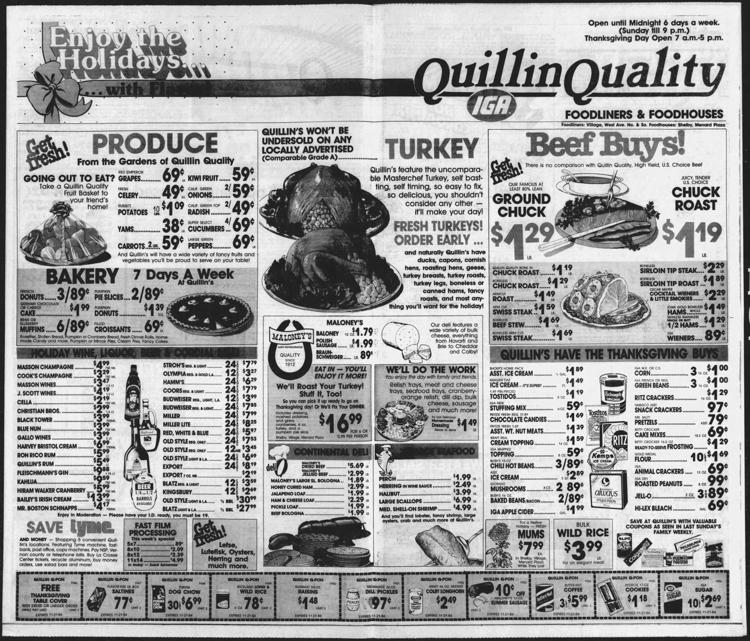 1989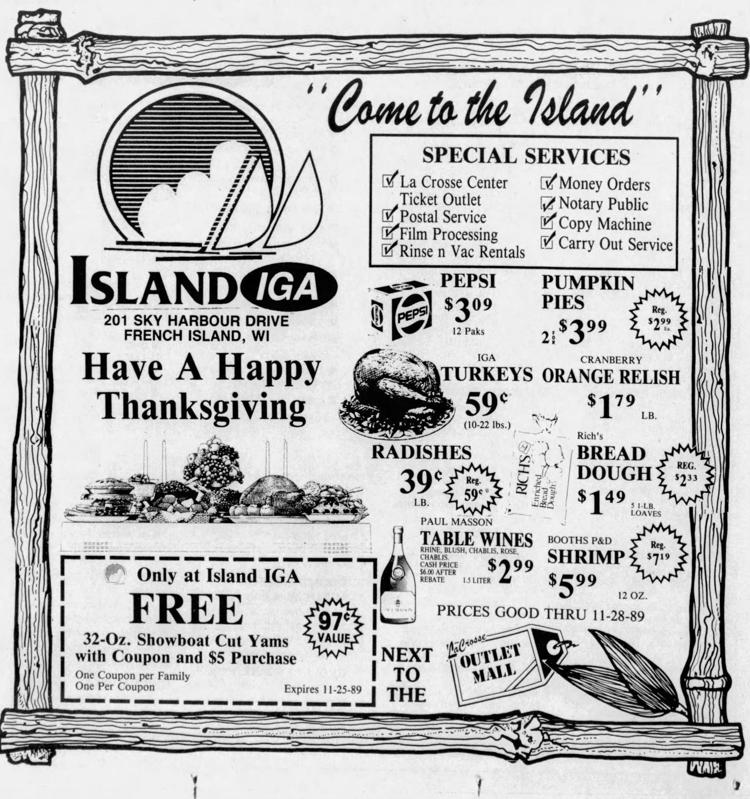 1993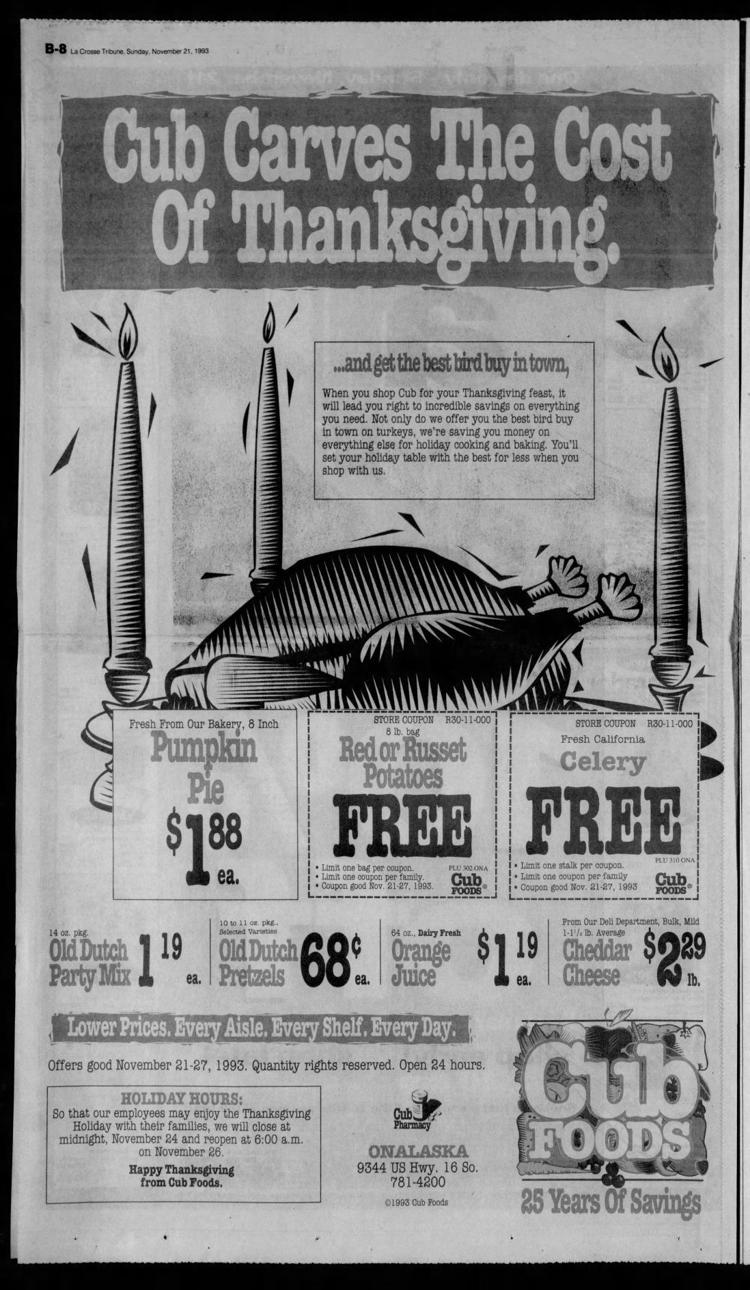 Discover what the best holiday deals were at Osco Drug, Woolworth, Montgomery Ward, Jack Robinson's TV and Sales and Service, Doerflinger's, R…
Valley View Mall opened its doors at 9:30 a.m. July 31, 1980, in La Crosse. Here's a look back at the early years of the city's biggest shoppi…
Here's a look at some former area restaurants that have closed for good.
Here's a look at some former area restaurants that have closed for good.
Get local news delivered to your inbox!
Subscribe to our Daily Headlines newsletter.