A former state assemblyman has announced his candidacy for the 31st Senate District seat held by Alma's Kathleen Vinehout, who is among a dozen Democrats running for governor and isn't seeking re-election to the Legislature.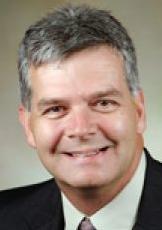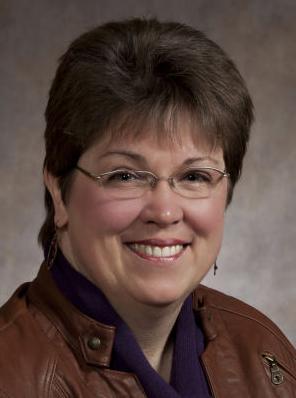 Jeff Smith, 62, a Democrat who lives south of Eau Claire in the town of Brunswick, held the 93rd Assembly District seat from 2007 until 2011, and he wants to continue the work he started there.
"It's been too long being on the sidelines, watching what's unfolded in Madison," Smith said Wednesday. "To me, it's embarrassing. People have gotten what they expected — a Legislature that isn't listening to people. That's really huge."
Smith is critical of Republican Gov. Scott Walker, who is now championing issues as he seeks a third term that critics say he ignored in the past.
"Suddenly, he's willing to put money into schools, into health care, and do something about guns," Smith said.
If elected, Smith said his top issues would be protecting education and election reform. While in the Assembly, he was chairman of the Elections and Campaign Reform Committee and also served on other committees: Colleges and Universities, Financial Institutions, Education, Renewable Energy and Rural Affairs, and Public Safety.
"I think it's critical we do something about the out-of-control money in campaigns, and do something about gerrymandering," Smith said. "There is reason for optimism, because ordinary citizens have taken notice. I'm optimistic the U.S. Supreme Court is going to rule gerrymandering for political purposes is unconstitutional."
(The court has heard a Wisconsin case in which the plaintiffs claim Republicans have gerrymandered legislative districts so as to provide an unfair elections disadvantage for Democrats. A ruling is expected by the end of June.)
Smith defeated Republican incumbent Robin Kreibich in 2006 and Republican Darcy Fields in 2008. He lost his seat to Republican Warren Petryk of the town of Pleasant Valley in November 2010; he ran against Petryk again in 2014, but lost.
Vinehout has held the Senate seat since 2007, after defeating Republican incumbent Ron Brown, but she is now focused on the gubernatorial race.
"I am running for governor. I will be filing papers notifying election officials I will not be running for re-election to the Senate when that time comes," Vinehout said Wednesday. "I wish Jeff Smith and all the other candidates who are, or will be, running for the Senate in District 31 the best. I look forward to an exciting race."
Smith said he felt it was important for the district to remain a Democratic seat with Vinehout bowing out.
"We do need to replace that strong voice with another strong voice," he said. "We have to decide if we're for the future, or if we are for ourselves."
Two other candidates have already filed with the state Elections Commission to run for the seat — Mel Pittman, a Republican from Plum City, and Aaron Camacho of Fountain City, with the Wisconsin Green Party.
Get local news delivered to your inbox!
Subscribe to our Daily Headlines newsletter.