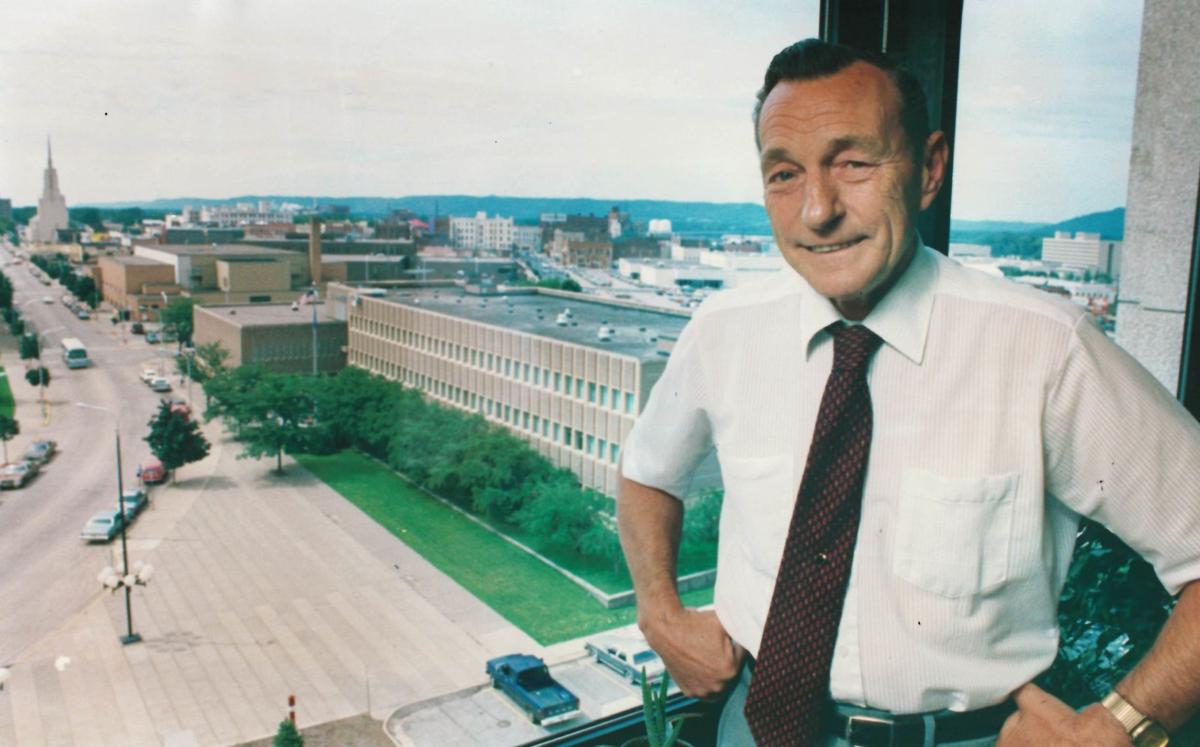 Pat Zielke, the longest serving mayor in La Crosse's history, died Wednesday at the age of 85.
The former Trane Co. engineering assistant, who defeated incumbent Mayor W. Peter Gilbertson in 1975, helped start the resurgence of the city's downtown — including the building of the La Crosse Center — and was instrumental in the development of Valley View Mall along Hwy. 16 during his 22 years in office. In addition, he pushed for improvements at the La Crosse Regional Airport and two industrial parks.
Although many credited Zielke with helping foster major changes in the city during his seven terms in office, he refused to take all the credit.
"If you don't get the staff support, you won't get the council support," he said during his final days in his office atop City Hall. "You need to work with the staff. You can't just sit there and say, 'Here's what I want.' You've got to say, 'Here's an idea.' If they see something wrong, they'll tell you about it."
Zielke started his career in city government in 1965, when he was elected to La Crosse Common Council. He became council president in 1973 before running for mayor. Despite his many successes during his run, Zielke called the 1986 closure of the Montgomery Ward store downtown a disappointment.
"Montgomery Ward was always one that bothered me," he said. "But there was nothing we could have done. It was a chain decision. La Crosse, I thought, was a profitable store for them, but they were changing their whole format. Losing that kind of hurt."
You have free articles remaining.
Former Mayor John Medinger, who succeeded Zielke, remembers him as an enthusiastic and dedicated city official.
"He was exceedingly popular with the people of La Crosse," Medinger said. "He was a good guy, a fun guy. His license plate said 'SMILE,' which sort of sums him up."
Medinger last saw Zielke at the October 2016 funeral of Zielke's wife of 67 years, Beatrice, and left him a phone message in early April wishing him a happy birthday.
"He cared deeply about the community and will be missed," Medinger said.
Current Mayor Tim Kabat expressed his sympathy for the Zielke family Wednesday afternoon and for the loss of a remarkable community member.
"Obviously, this is a sad day for La Crosse, losing Mayor Pat," Kabat said.
Funeral arrangements will be announced by the family later this week.
---
For more about Pat Zielke's life, see Friday's Tribune.