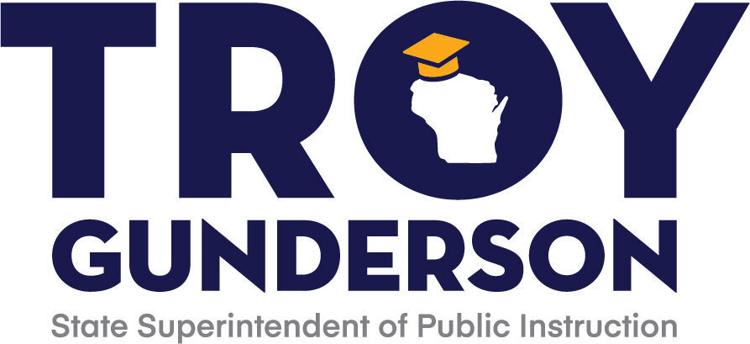 Troy Gunderson, former superintendent of West Salem schools, has launched his run to become the next Wisconsin state school superintendent, he confirmed Wednesday.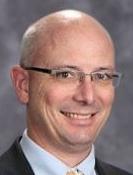 Gunderson retired earlier this year after serving more than 25 years with the School District of West Salem: 15 years as high school principal and more than a decade as superintendent. He also served for two years as the superintendent for Gale-Ettrick-Trempealeau schools.
Though this will be his first run at an elected position, he said the timing is right in his life to give back to public education.
"I think our state's in need of leadership, and the next few years after we wrangle the virus to the ground, we're going to be redefining the role of public education in our state," Gunderson said.
"I've just been given a lifetime of gifts from public education, and I'm going to give something back," he added, calling himself a product of the state's public education system.
Two candidates have already announced their runs for the state superintendent seat — and have both worked together at the education department in the past. Both Sheila Briggs, an assistant Wisconsin school superintendent, and Jilly Underly, a superintendent for Pecatonica schools, launched their campaigns in May.
It makes Gunderson the only candidate with no state or Department of Public Instruction experience, but he said being an outsider has its advantages. He has been in the trenches with public instructors for 35 years.
"I just think this is about everybody, and making everybody feel like they're able to participate in rising the tide of the state," he said, "and for that, I think the time is right for a recent, or a current school superintendent who has these connections to step up."
During his time at West Salem schools, Gunderson oversaw a major expansion for the middle school, construction of a new athletic complex and the approval of a referendum that expanded the district's budget.
Gunderson grew up in Colfax, Wisconsin, near Eau Claire, where he attended K-12 in the Colfax Public Schools. He earned his bachelor's degree from the University of Minnesota, and on top of administration roles, he has several years of classroom experience teaching.
His wife, Jill, is also a retired school teacher, and the couple have two daughters who are graduates from West Salem High School and the University of Wisconsin-Madison.
The state superintendent position will open up next spring after current Superintendent Carolyn Stanford Taylor said she wouldn't run. She was appointed by Gov. Tony Evers to finish his term after his election as governor.
Typically, those in the state's top education job serve a four-year term after being elected in a nonpartisan race, held the spring after the presidential election.
Both Briggs and Underly are supporters of Evers and advocates for public education, and Gunderson will join them in those efforts, leaving the race without a Republican-backed candidate for now.
But whoever fills the spot next spring will be taking on a school system that will likely have spent its entire year navigating a pandemic. Gunderson said his strengths make him the perfect candidate to take that head-on.
"One of my strengths is the ability to be a visionary, to see where we're headed, to be able to help people craft a vision of what they think is possible, and marshalling people around that," he said.
With that in mind, Gunderson's platform for his statewide campaign is getting schools ready and focusing on the long-term vision for Wisconsin's public schools.
His goal, if elected, is to establish more programs that focus on getting students ready to learn and teachers ready to instruct, and investing more money in early education.
"When you put those two together, the results should be graduates who are future-ready," Gunderson said. "I focus on the word 'ready.'"
Get local news delivered to your inbox!
Subscribe to our Daily Headlines newsletter.