Activist and author Frances Moore Lappé describes herself as "an evangelical of democracy."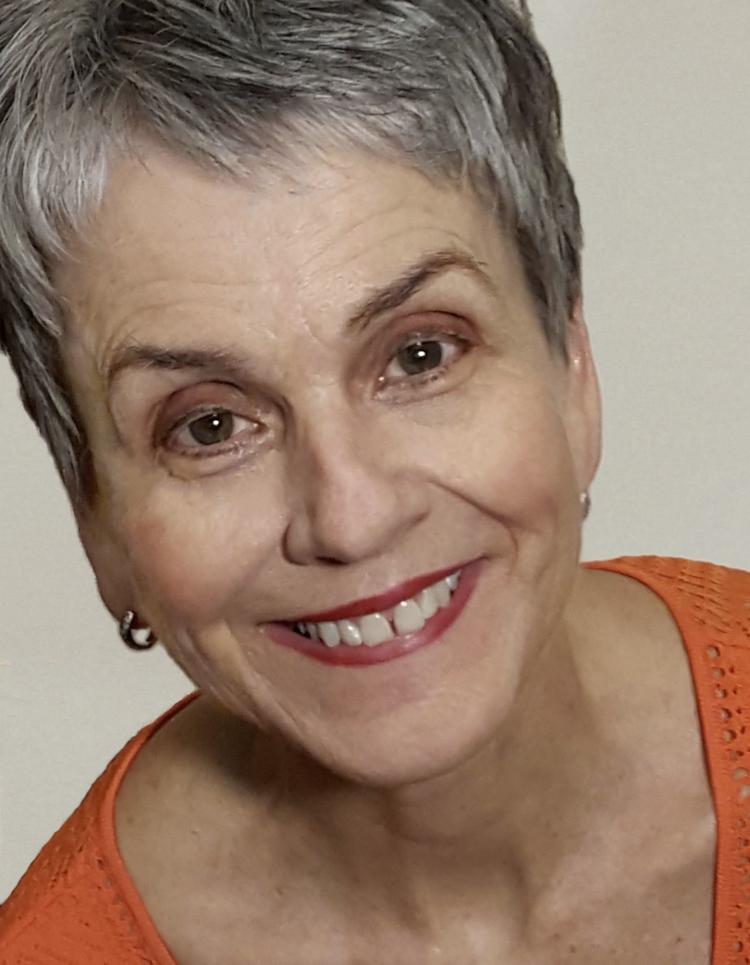 "I feel like to a lot of people, democracy is the spinach we have to eat to get our yummy sugary dessert — personal freedoms," she said in an interview Friday. "I've come to believe that democracy itself is enobling, a noble cause, it enlivens the spirit and brings us together. It meets the deepest human needs."
Lappé, known for her 1971 book "Diet for a Small Planet," will share her passion for democracy Monday during a La Crosse United to Amend event at 7 p.m. at the Viterbo University Fine Arts Center. In addition to bringing more attention to La Crosse United to Amend's April 3 city of La Crosse referendum that seeks to overturn the 2010 U.S. Supreme Court decision known as Citizens United vs. Federal Elections Commission, Lappé will discuss her latest book, written along with Adam Eichen, "Daring Democracy: Igniting Power, Meaning, and Connection for the America We Want."
"The overarching theme of my talks and our book is really democracy is what we do, not what we have. We have maybe assumed it's protected by institutions and not something that every generation is responsible for bringing life to," Lappé said.
La Crosse United to Amend member Pam Knudtson happened to listen to Lappé's book while taking a recent trip. She was particularly struck by chapters in which Lappé and Eichen describe what can be done to support democracy on a local level.
"That kind of reflected the way the people who did the petitioning handled things here in La Crosse," Knudtson said.
The group brought the referendum before the voters by collecting more than 3,600 signatures in a petition drive last fall, then asking the city government to put it to a vote. They hope La Crosse will join more than 120 other Wisconsin municipalities who have passed similar referendums to curb the influence of large sums of money on elected officials. The idea is to put limits on large donations, particularly those put forth by political action committees and corporations.
"If as many more towns and cities pass this, it will really push a strong message to our state Legislature," Knudtson said.
You have free articles remaining.
Lappe described grassroots activities like those of La Crosse United to Amend are the basis of democracy, particularly as it encourages ensuring everyone has an equal voice.
"To me, it's all woven together and it all depends on our actions, our voices being heard," Lappe said.
She likened U.S. democracy to an auditorium.
"We're all in a crowded auditorium, and we're told we all have the right to speak. The only problem is that some people have big electronic megaphones," she said.
Court decisions like Citizens United have created a system in which not only do some people have megaphones, but some of them are invisible and some are wrapped in sheets and not even human, she said.
"The thing is that it's so commonsensical, in a sense, that I think people get it. Corporations can't sit on juries. They can't do the things, the obligations, and what it means to be a citizen," Lappé said.
The author will share thoughts on how to achieve those goals, as well as reflecting on all that's happened since Donald Trump was elected president.
"There's been a lot of emphasis in the last year, since the election, on resistance. We've got to go a lot further than just resisting its demise," she said.
She recommends people start by connecting with their neighbors.
"The first is finding right in your own community even one buddy who is interested in what's happening in Wisconsin. I think state and local (government) is really important right now," Lappé said.
She plans to share the importance of getting engaged to create a real, accountable democracy in the U.S.
"That's the big picture of what I want to leave people with is really excitement that things are happening on the state and local level and can happen at the national level," Lappe said.