No need to ask for whom the bell tolled, as it did 140 times at 11 a.m. Wednesday to commemorate the fact that Franciscan Sisters of Perpetual Adoration have done just that — prayed perpetually — since they began the practice at 11 a.m. Aug. 1, 1878.
More than 100 FSPAs and lay prayer partners gathered at St. Rose Convent in La Crosse for the reverential ceremony, prayer service and Mass.
The tradition traces to the prayer of Mother Antonia Herb in 1865, when the FSPAs overcrowded the cramped space in their small Maria Angelorum Chapel: "Dear Lord, if you will bless us … we will build as beautiful chapel as our means will allow."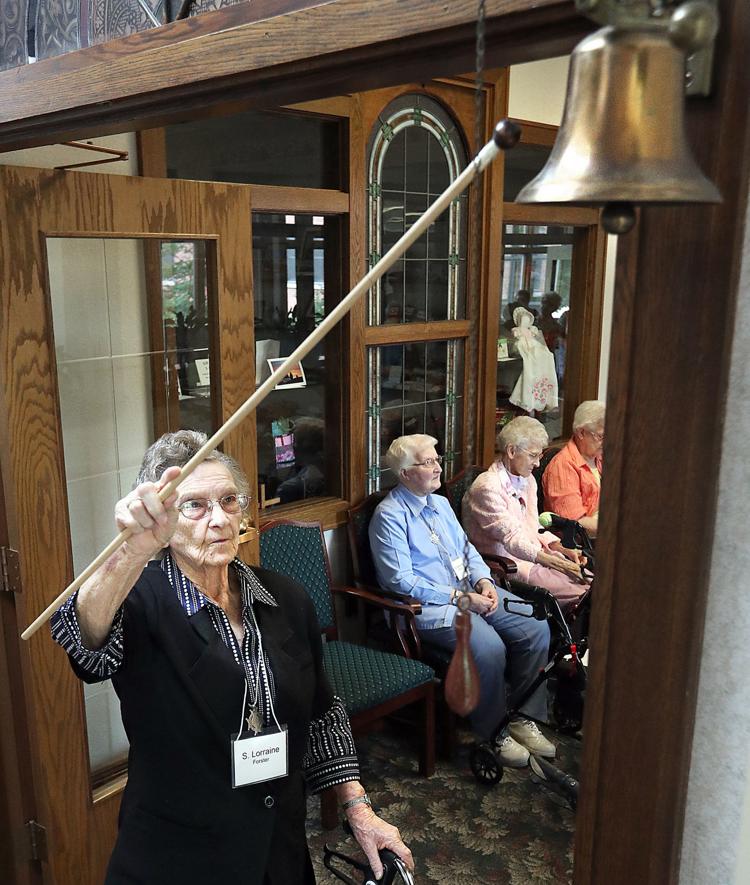 In keeping with that vow, the FSPAs added an 18-by-12-foot room with an altar and candles to become the chapel for prayers 24/7 prayer, Sister Jean Moore recounted during a short reading from "A Chapter of Franciscan History" at the ceremony.
The altar became "the first throne of perpetual adoration in the United States," Moore said.
To this day, it remains the only site of continuous prayer before the Blessed Sacrament, said Sister Sarah Hennessey, the FSPA prayer request coordinator who periodically confirms that fact through web searches.
Google always spins back to the FSPA site as the only location of never-ending prayer in the United States, if not the world, she said.
After the history lesson, one by one, nine people approached the bell, hanging in a doorway from the gathering space toward the chapel, and used a long wooden dowel with a knob atop it to ring it a certain number of times each until they reached the 140.
Designated ringers were Sisters Lorraine Forster, Marguerite Bruening, Margaret Schmolke, Rita Heires and Rita Mae Fischer, as well as lay prayer partners Marge Resler, Mary Ann Wetterling, Carol Brickson and Sharon Evenson.
Although the bell is inscribed "St. Rose Convent 1870," there isn't a viable chain of custody, as they say on the cop shows.
Sometime in the 1970s, a carpenter found a dusty old bell in his garage, cleaned it, polished it and found the inscription. He dropped it off at the convent, saying, "I think this is yours," Hennessey said.
Word has it that a lot of things disappeared after a fire consumed the original convent in 1923 — perhaps as keepsakes. The bell now hangs near the statue of St. Michael the Archangel, near where the fire halted, with tradition crediting St. Michael with saving the chapel.
"St. Michael protected the chapel," Hennessey said, adding that the sisters of those days were proud and happy to have intentionally planned to make the chapel fireproof.
After the ringers gonged the bell 140 times, they chimed it one more time to signal the beginning of the 141st year of prayer without ceasing.
---
Overall Mary of the Angels Chapel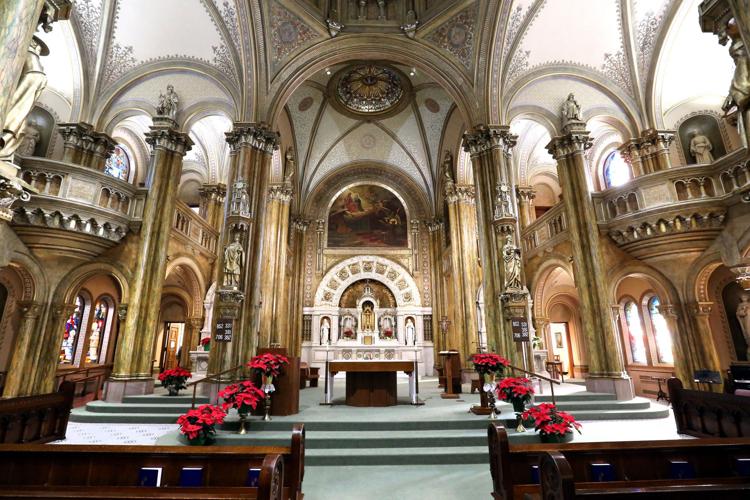 Marble pillar top Mary of the Angels Chapel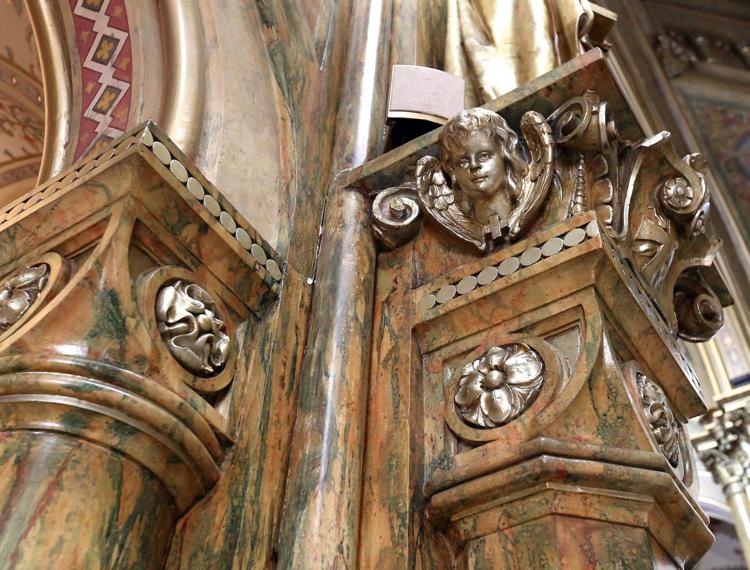 Altar cherubs Mary of the Angels Chapel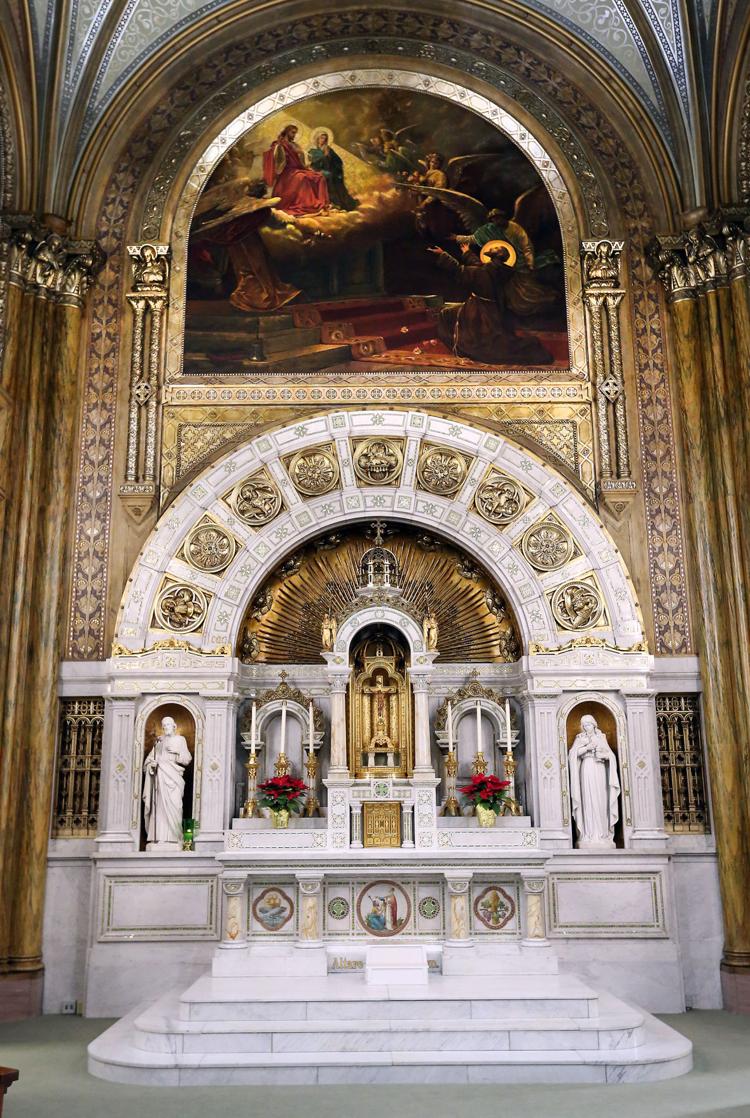 Dome window of Mary of the Angels Chapel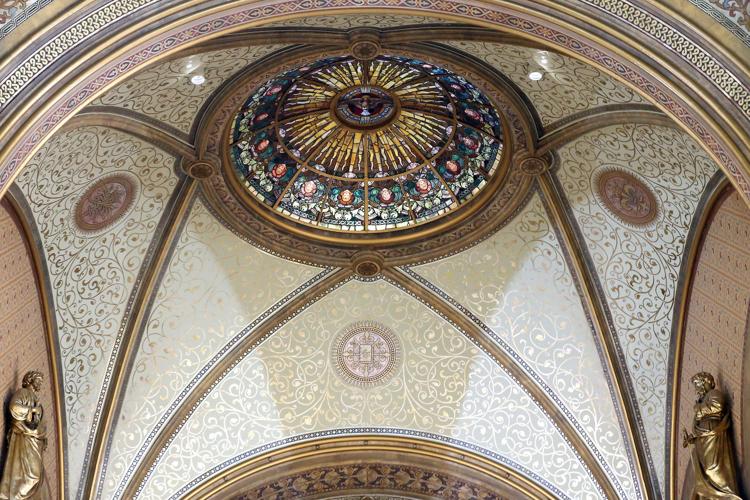 Dome 2 Mary of the Angels Chapel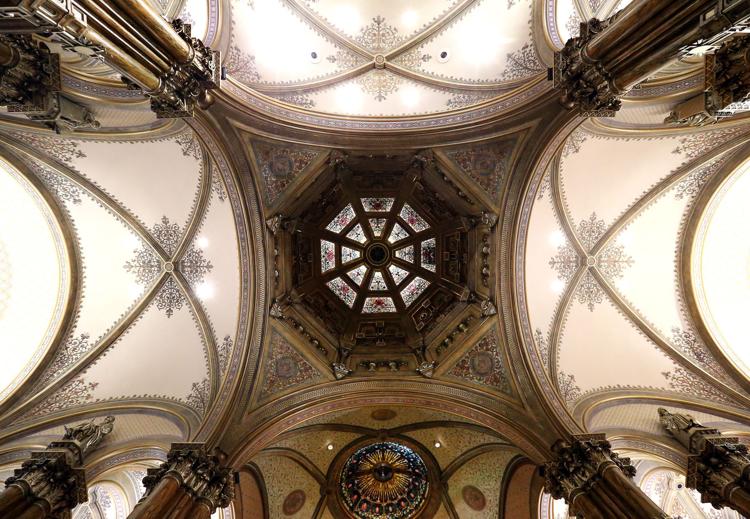 Stations Mary of the Angels Chapel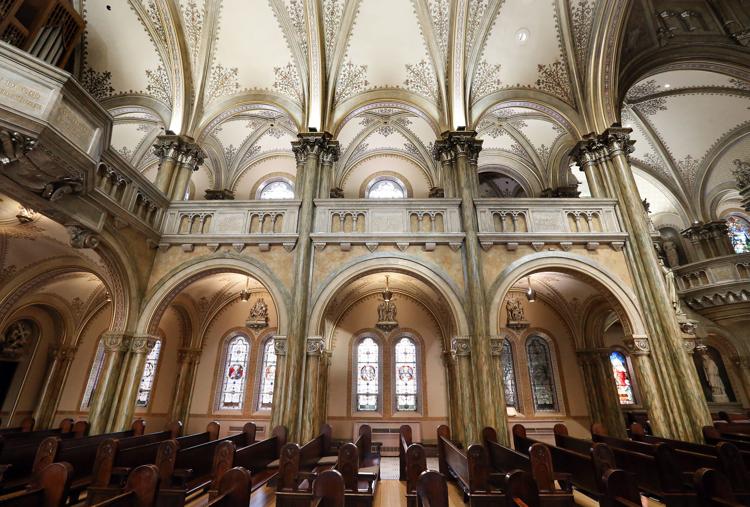 St. Gregory the Great Mary of the Angels Chapel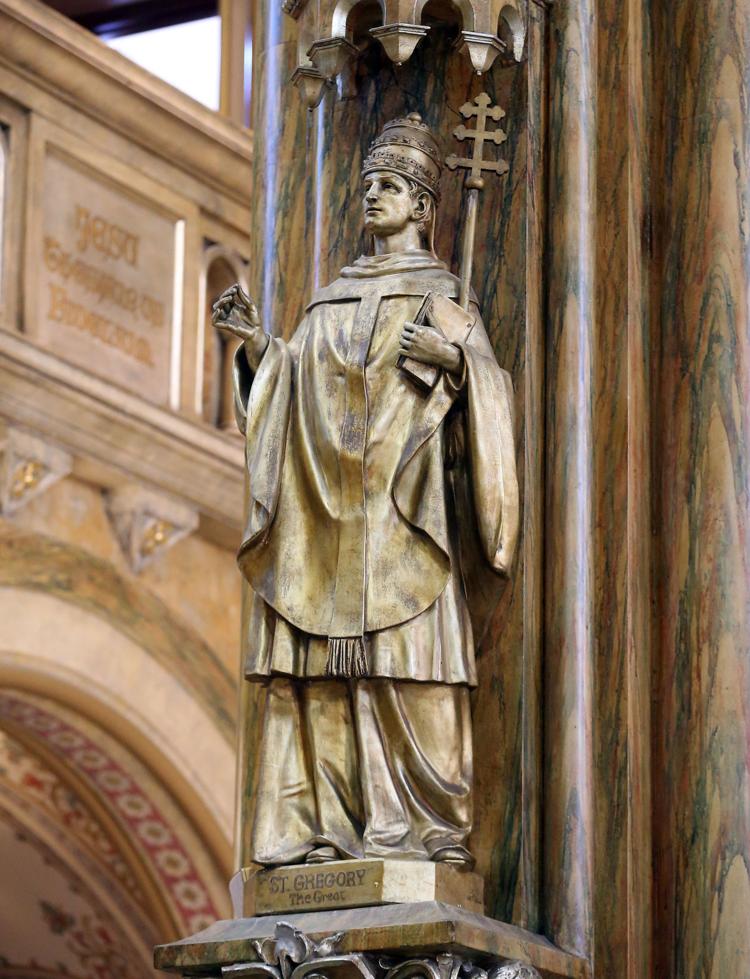 Three panels with BB Jesus Mary of the Angels Chapel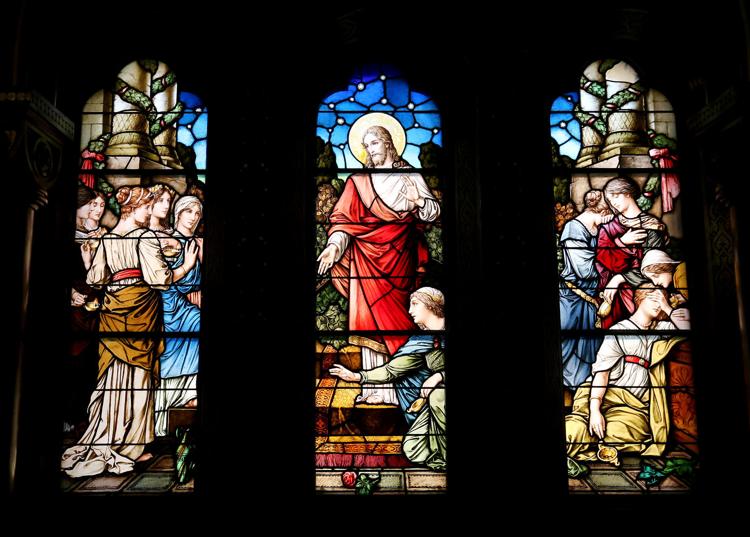 Mary legend in Mary of the Angels Chapel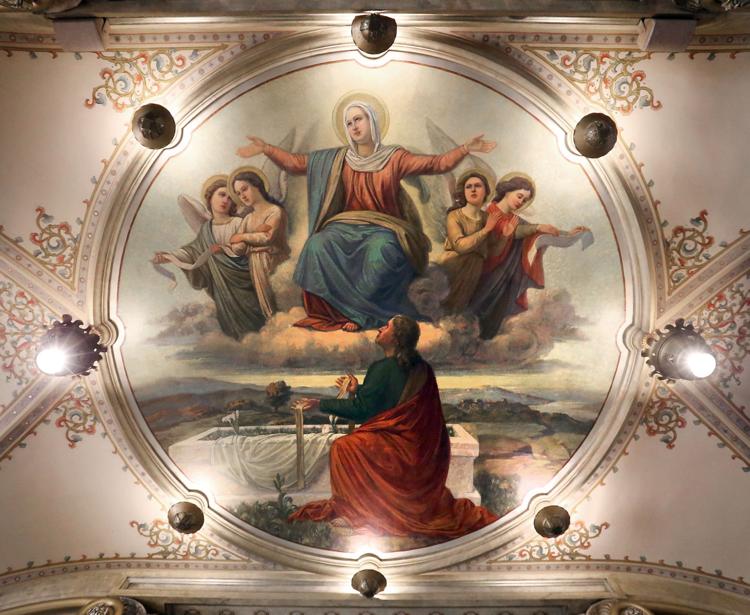 Cherubs in Mary of the Angels Chapel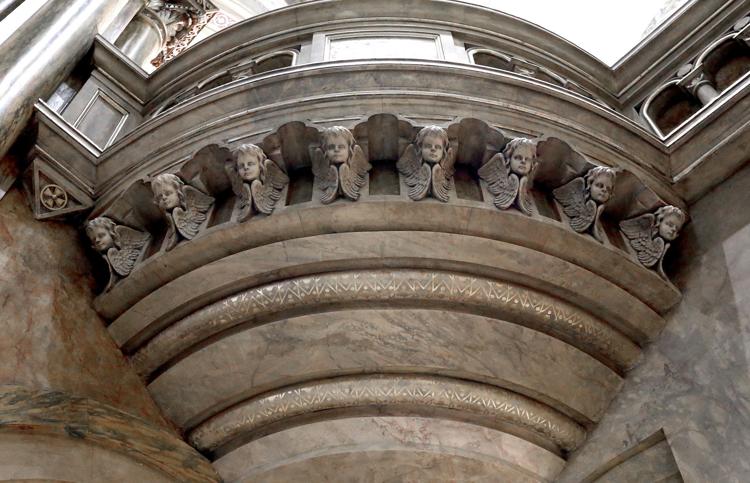 Agatha statue in Mary of the Angels Chapel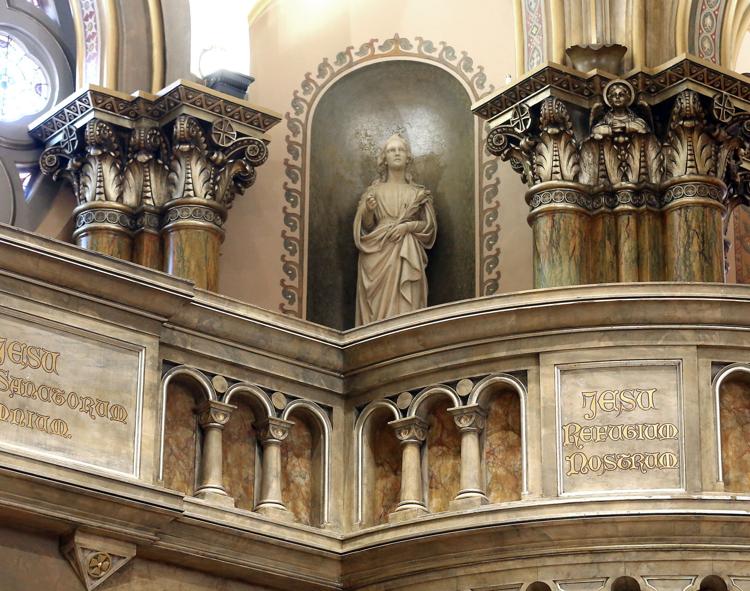 Latin Mary of the Angels Chapel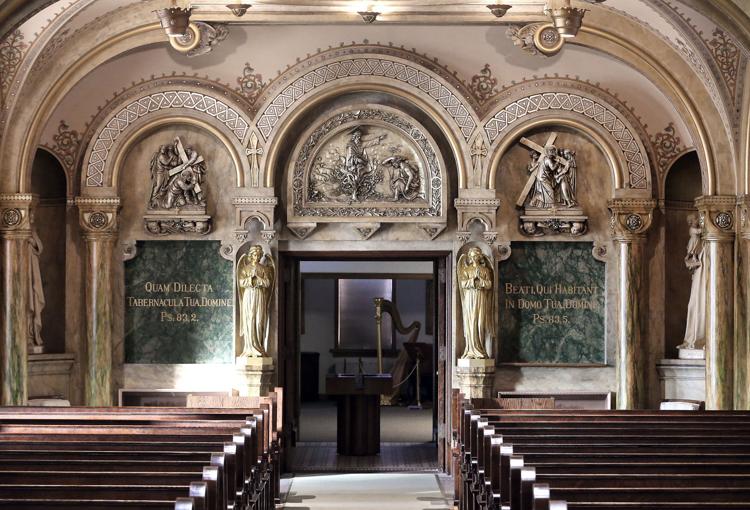 Sacred Heart statue Mary of the Angels Chapel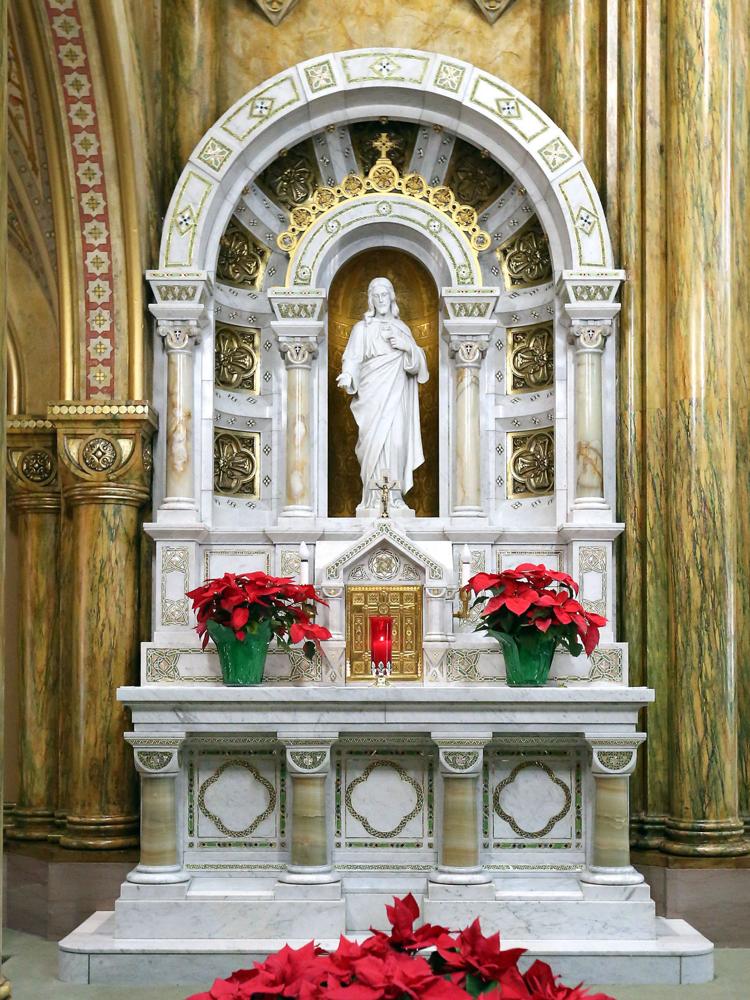 St. Francis kneeling in Mary of the Angels Chapel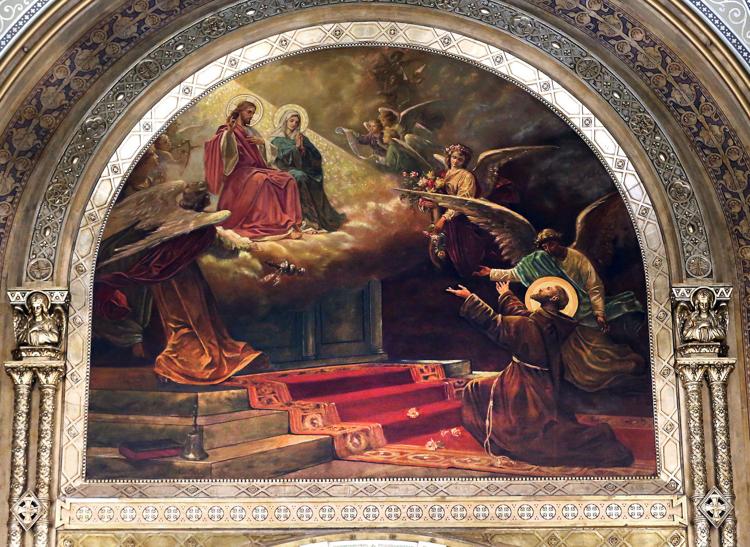 Angel statue Mary of the Angels Chapel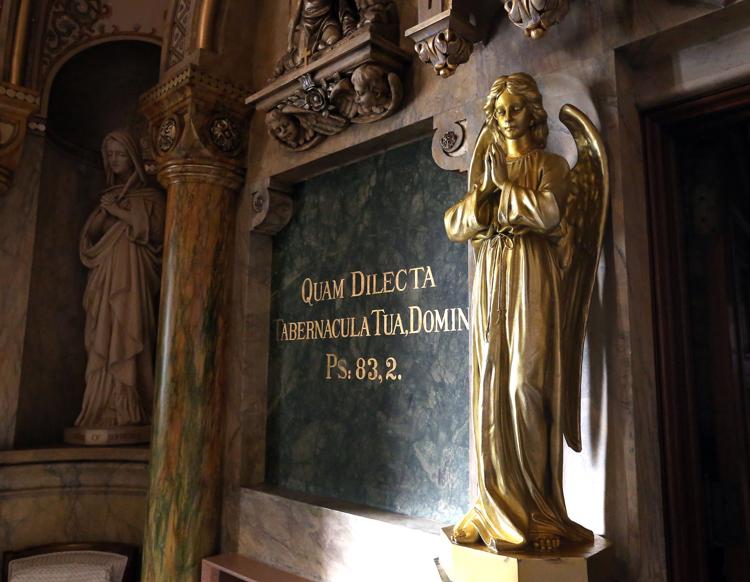 Wing for Mary of the Angels Chapel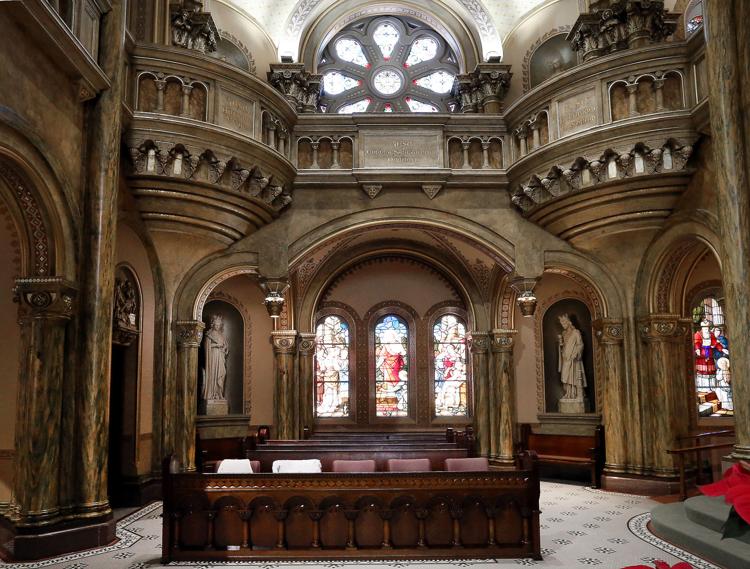 Pew carvings in Mary of the Angels Chapel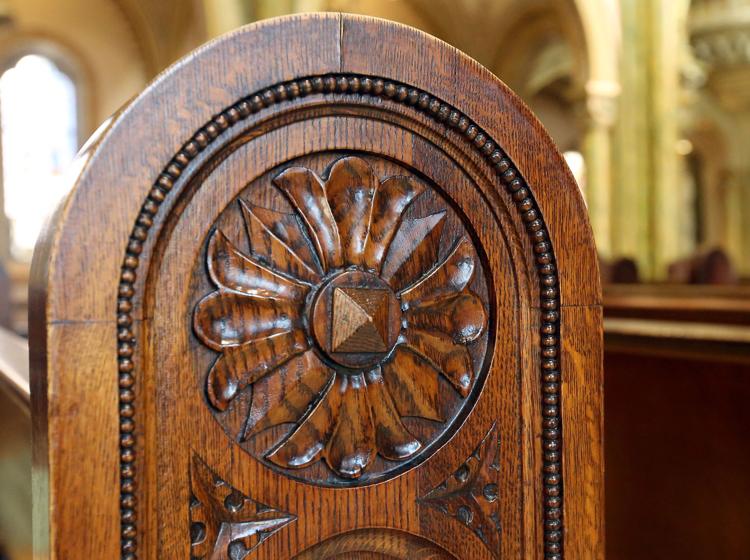 Malinda and book in Mary of the Angels Chapel