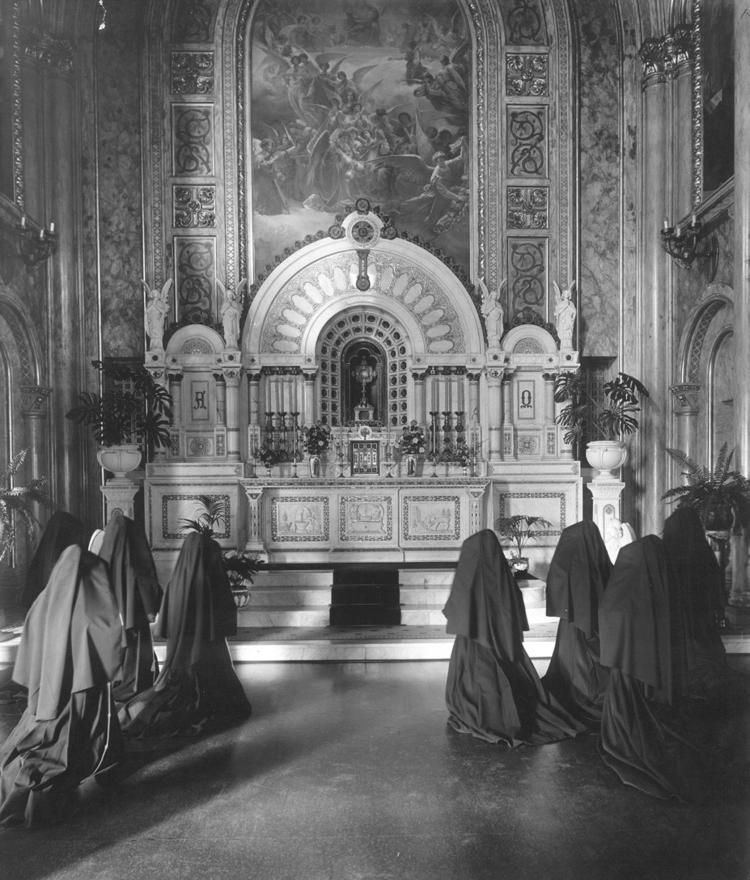 The Franciscan Sisters of Perpetual Adoration is an evolutionary congregation (sometimes, even revolutionary), ready and willing to adapt its missions to the needs of the times — as long as nobody crosses the sisters.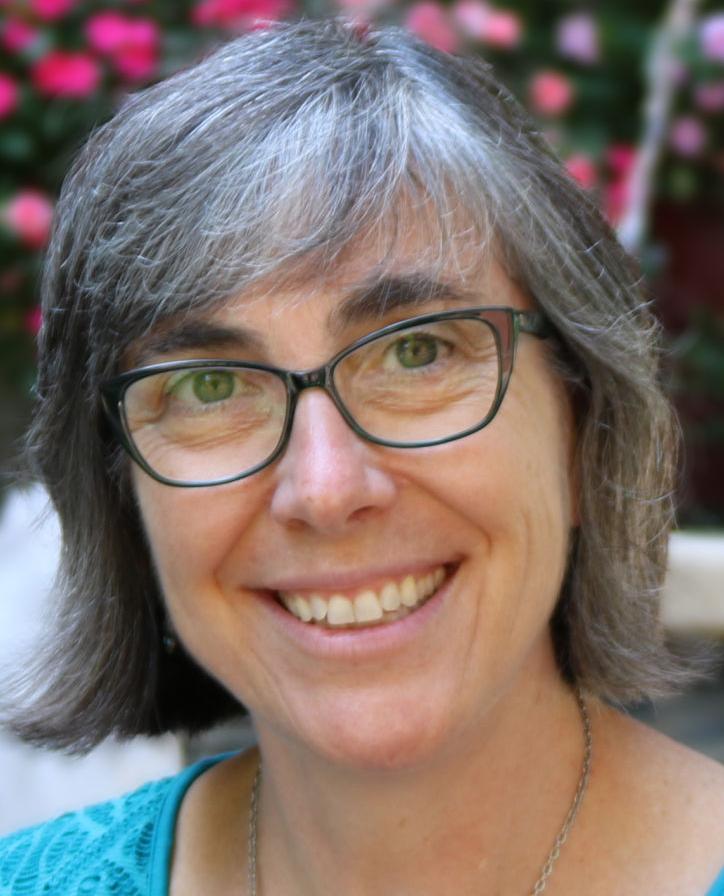 "We think things very well through before we act," McKenzie said.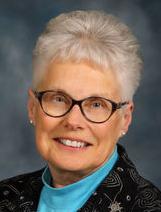 Recent actions have been in the winds for several years, said Sister Karen Lueck, McKenzie's predecessor in the order's four-year presidential terms.
After all, the handoff of Viterbo University to lay leadership, albeit with FSPA members on the board, during the summer and the sale of Mayo Clinic Health System-Franciscan Healthcare to Mayo Clinic Health System are not actions the sisters have taken lightly.
"We have included all of the sisters" in the decision-making, the 69-year-old Lueck said. "Like, would we keep the spirituality centers? The decision was yes.
"We asked people, is this part of our mission?" she said. "What is our mission going into the future? With perpetual adoration, everybody (in the congregation) is involved."
Lueck recalled wearing antennae at one convocation, likening the congregation to Martians moving into the future on a spaceship, with some of them following different constellations to discern their futures.
"How do we live? How do we create community, and how do we live with people today?" Lueck said.
FSPA history traces to 1849
The congregation traces its beginnings to 1849, when two priests led a group of 12 women and men who were Third Order Secular Franciscans from their parish in Ettenbeuren, Bavaria, to Milwaukee.
The six women in the group, with Mother Aemiliana Dirr as their leader, committed themselves to founding a religious community to spread the gospel among German immigrants, especially through teaching, caring for the disadvantaged and, when possible, moving forward with their long-term goal of perpetual adoration of the Blessed Sacrament.
The FSPAs quickly developed a solid reputation that continues today as an order of women whose main ministries are teaching and health care, but they never forgot about their dream of perpetual adoration.
They held firmly to that goal, even when a decision of Milwaukee diocesan officials nearly thwarted them in 1860, according to the FSPA archives. The patriarchy diverted them from education to household duties at the new diocesan seminary, a move that inadvertently and unintentionally — one would hope — also sidetracked their spiritual quest.
Frustrated at not being able to pursue a truly religious life — in part because of the demands on their physical labor — the order's founders left the community, according to the archives. The sisters and their newly elected leader, Mother Antonia Herb, moved their motherhouse to Jefferson, Wis., where they were able to recalculate their route to a more spiritual path.
The Milwaukee hierarchy discovered what happens when it crossed the sisters.
In 1871, the FSPAs heeded La Crosse Bishop Michael Heiss's request that they move the motherhouse to La Crosse, establishing a new motherhouse as St. Rose of Viterbo Convent. Here, they realized their goal to begin perpetual adoration of their Significant Other on Aug. 1, 1878, a practice that has continued unabated ever since and entered its 140th year this past summer.
Not retracting, but expanding ministry
Also being transferred from FSPA oversight to lay leadership besides Viterbo and Mayo-Franciscan is St. Anthony Regional Hospital and Nursing Home in Carroll, Iowa. The actions do not mean that the order is pulling back but rather, that it is opening itself to expand to other endeavors.
The moves recognize that many members already are pursuing other ministries, Lueck and McKenzie said.
"We knew we were continuing," Lueck said. "We are following the call of the gospel, wherever that may be."
Enough younger women are feeling called that the FSPAs are confident about their future, said the 49-year-old McKenzie.
"One of the gifts (of the congregation) is that, if you're 75, great, you can go and start a new ministry. We live in a society that values youth, but we value wisdom," McKenzie said.
Aging nuns who retire often don't really retire, Lueck and McKenzie said.
Lueck cited Sisters Marlene Weisenbeck and Karen Neuser as examples.
Weisenbeck, who was FSPA president from 2002 to 2010, also led the Leadership Conference of Women Religious, a 1,500-member umbrella group that represents 80 percent of U.S. nuns.
Despite a long career in those and other leadership roles, the winner of the Bethany St. Joseph Corp.'s Iverson Freking Ecumenical Award in 2008 found still another mission to take on after President Barack Obama appointed her to the President's Advisory Council on Faith-Based and Neighborhood Partnerships in 2011.
The council was assigned to tackle the topic of modern slavery, a foreign concept to Weisenbeck at the time. She became so dedicated to the cause that she spearheaded the formation of the La Crosse Task Force to Eradicate Modern Slavery two years later and is a sought-after national speaker on sex trafficking and related topics.
Neuser, along with other sisters, is pursuing the fight against homelessness, being heavily involved in the creation of the Franciscan Hospitality House, an interdenominational drop-in center in downtown La Crosse, as well as the La Crosse Warming Center, an overnight shelter that is open from Nov. 1 through April 30, and the La Crosse Collaborative to End Homelessness.
Slavery, sex trafficking and homelessness might have been off the radar for sisters 10 to 20 years ago, but now they are ministries in which nuns not only are welcome to join but also celebrated for their efforts, such as the Women's Fund of Greater La Crosse's honoring Weisenbeck in October with its annual Roberta Zurn Outstanding Women in Leadership Award.
The FSPAs include several members in their 40s, 50s and 60s, McKenzie said.
"Across the congregation, we are giving voice to sisters under 50," she said.
The FSPAs and other congregations internationally also are becoming more interactive with each other instead of engaging in polite (sometimes) turf wars.
"Our vision of community goes beyond FSPA, and it's a common global venture. Our view is it's a network of sisters," McKenzie said.
Although the FSPA's openness to new missions is not intended to be a recruitment tool, McKenzie said, "It may be an attractor for women who have a heart for social justice. I am kind of curious about the new life that charism might attract."
The presidential pair acknowledge that creative, good-natured tension exists between the generations, such as when the old guard was briefing the new on the order's operations before handing off the reins.
"We were trying to be nice" and had developed a booklet with background and other information to pass on, Lueck said, adding with amusement that McKenzie's reaction backfired when they were discussing a particular document.
"I don't need a booklet — I've got my iPad," McKenzie said. "Let me find it."
McKenzie became a bit puzzled that she couldn't pinpoint the reference material quickly on the iPad. As she paged through file after file, Lueck slipped a piece of paper out of her booklet and placed it on the table.
Probably with a Cheshire cat grin, she said something like, "That's OK, I've got an old-fashioned paper copy."
As if to prove there are no hard feelings, Lueck and McKenzie laughed as they bantered about the incident.
A Revolution of Goodness
During her inaugural address as president, McKenzie underscored the sisters' rededication to building bridges and striving to correct injustices — "especially with people who are different from us."
"Now is the time to be blessed by our choices that are for the healing, not the suffering of the earth and its people, for joyful gospel living and to share your goodness — here, now and all of the time, share your goodness," she said.
"This is the way our sisters are moving now," McKenzie said, adding that affiliates and prayer partners also are adapting to changing needs.
"All of us are moving forward to do things we've never done before," she said.
Get local news delivered to your inbox!
Subscribe to our Daily Headlines newsletter.