The Franciscan Sisters of Perpetual Adoration plan to renovate the St. Rose Convent complex in La Crosse — including the FSPA administrative offices, sisters' living quarters and the Franciscan Spirituality Center — for an estimated cost of $22 million in a two-year project starting next year.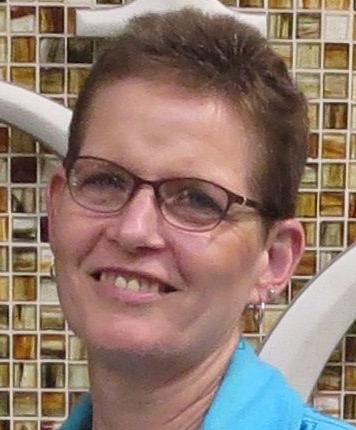 "We're being proactive, meeting the needs of our members" for the years to come, as well as making the building at 701 Franciscan Way more accessible to sisters and the public alike, said Sister Sue Ernster, who has led planning for the project, including about a year and a half of detailed preparation and two years of surveying members.
The first renovation of the complex in 22 years is a response in part to FSPA members' requests "for fuller care capability and for all of our sisters to be together," Ernster said.
It reflects the continuing quest of the order, which has nearly 200 members, to be "the best stewards and make the best use of our resources" while improving accessibility in accordance with the core Franciscan value of hospitality, said Ernster, who noted that Mary of the Angels Chapel and the Adoration Chapel inside St. Rose Convent will remain untouched, and tours will continue during the renovation.
The project will include updating and expanding the Franciscan Spirituality Center at 920 Market St., a program and retreat center the sisters founded 33 years ago, she said.
Accessibility improvements will include providing a circular driveway at the front of the convent at 701 Franciscan Way, installation of an elevator, an accessibility ramp for the FSC and several accesses to the courtyard from both the convent and the FSC, said Ernster, the order's treasurer who also will become the congregation's vice president on Nov. 1.
Villa St. Joseph will remain the order's skilled-care facility for retired members, with review of that purpose after the renovation is completed, Ernster said.
The La Crosse building, which dates to 1871, has been added to in 1902, when Mary of the Angels Chapel construction began, as well as in 1914, 1926, 1948 and 1996.
This renovation, which Ernster said will be done with money the congregation has set aside for the purpose, include updating living quarters for the sisters, modernizing dining facilities, increasing accessibility for people of all abilities, and providing easier access to shared resident spaces such as wellness facilities and community gathering rooms.
The remodeled will include 69 private rooms for sisters, compared with 93 in the current configuration, and 33 rooms for FSC guests, compared with 22 now. Nearly half of the facility — 85,890 square feet out of a total of 175,285 — will be remodeled, with the addition of 3,310 of space near the bakery and 626 square feet to accommodate an elevator near the courtyard.
Patrons of the FSC, which hosts more than 7,500 guests annually, will have not only larger meeting areas but also easy access to the courtyard that is not available now.
"We're looking forward to that," FSC director Audrey Lucier said, adding that people at retreat can "step out, sit and write, which can be important during a retreat, and enjoy green space."
In addition to the FSC's large meeting room and several smaller ones on the first floor, the center will get another large meeting room downstairs and a room that could become an activity center, as well as technology updates and access to an expanded library, Lucier said.
"This expansion allows us to grow both our programming offerings and accommodations for guests who visit us for extended retreats and for those preparing for a ministry of spiritual direction," she said.
The Franciscan Spirituality Center will continue to provide programming and retreats during renovation. Some sisters living at St. Rose Convent will relocate temporarily during renovations — some within the building and some to Villa St. Joseph. Some St. Rose Convent staff will relocate during the work — some within the building and some to off-site space yet to be determined.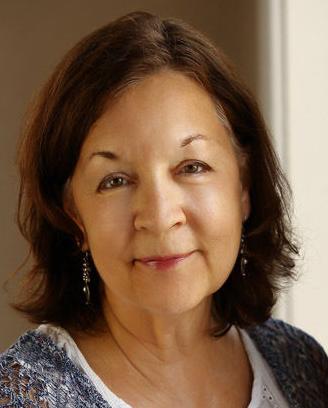 Also in keeping with the Franciscan value of sustainability, environmentally responsible design practices will be used, including high-efficiency heating and cooling systems, low-consumption water fixtures, high-efficiency lighting and recycled materials when possible. Existing features and materials will be re-used and incorporated into the new design, reducing the amount of new goods purchased.
Hoffman Design, Planning & Construction Inc. of Appleton, Wis., will oversee the renovation project. Hoffman Design staff and FSPA are completing renovation details and preparing to solicit contractors to begin construction in March. Interested contractors should contact Hoffman at 920-731-2322.
---
Overall Mary of the Angels Chapel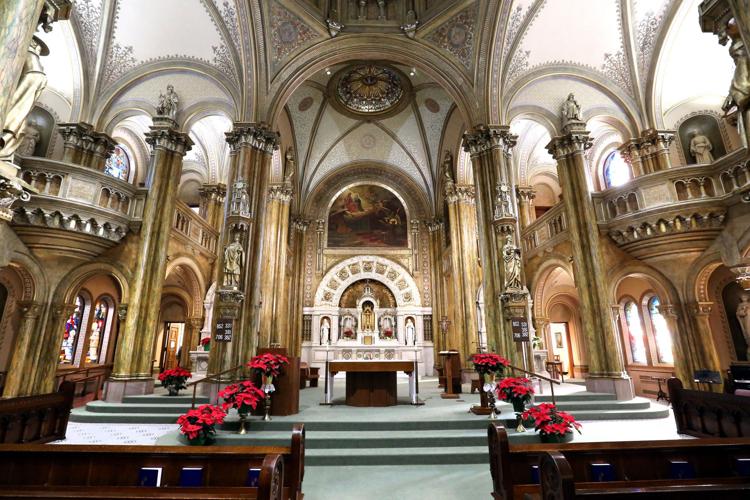 Marble pillar top Mary of the Angels Chapel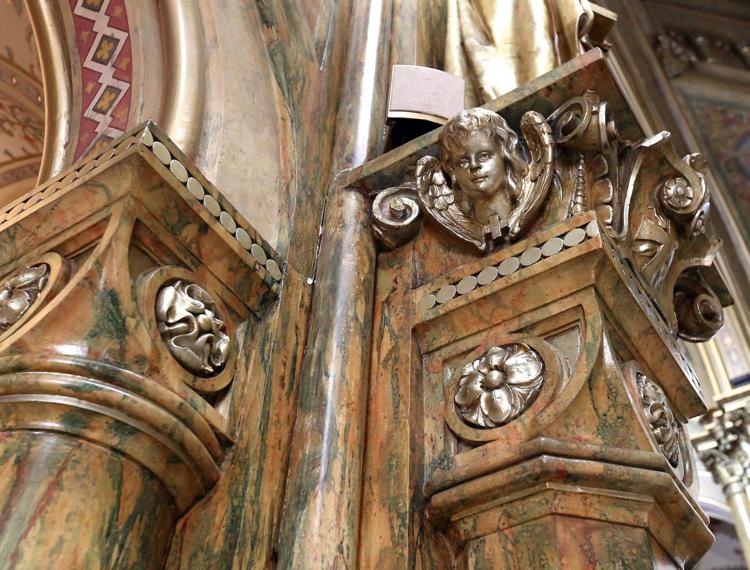 Altar cherubs Mary of the Angels Chapel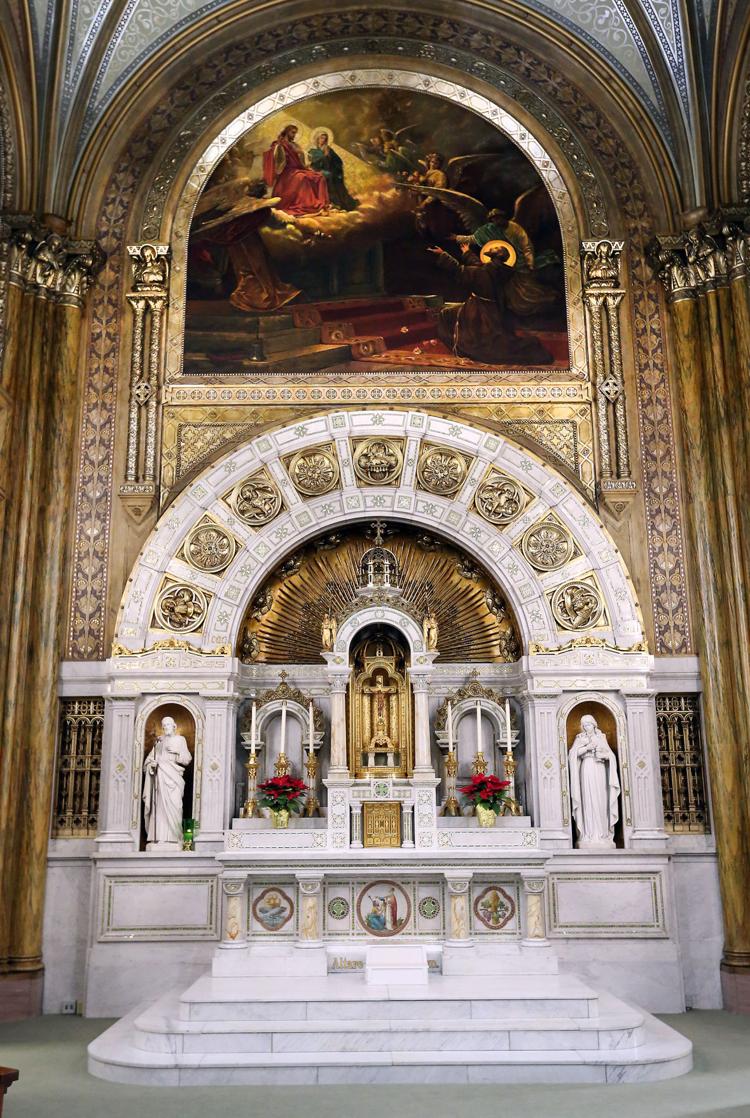 Dome window of Mary of the Angels Chapel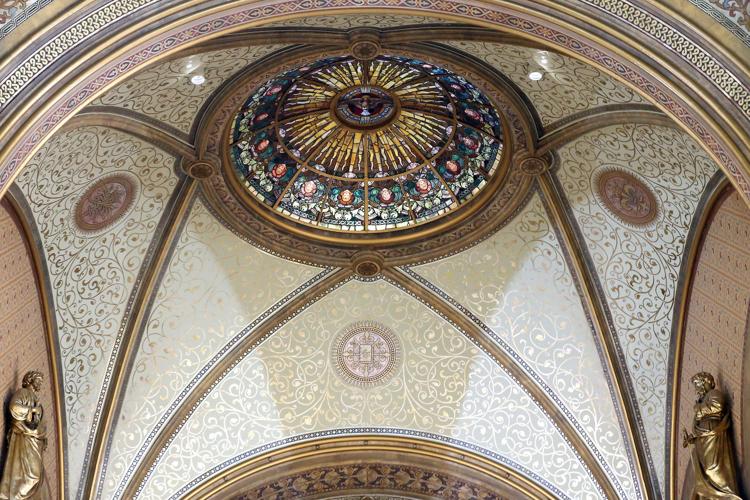 Dome 2 Mary of the Angels Chapel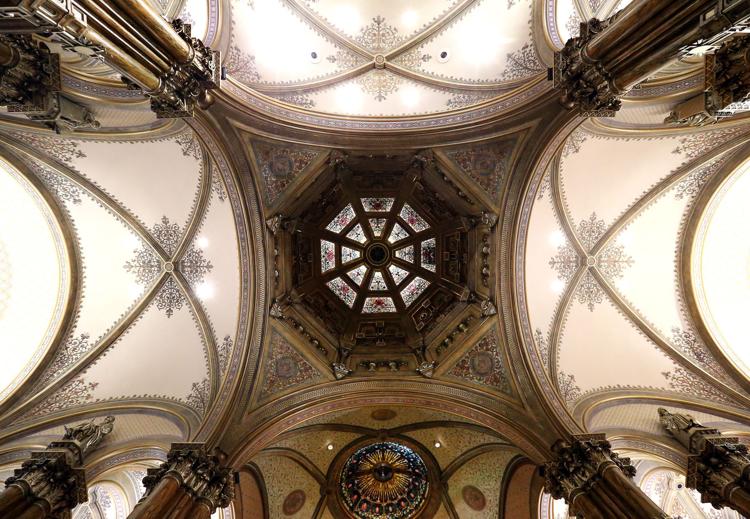 Stations Mary of the Angels Chapel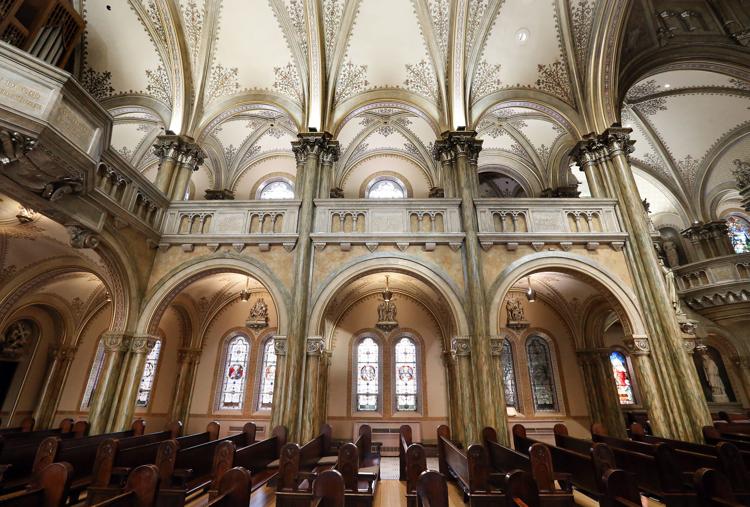 St. Gregory the Great Mary of the Angels Chapel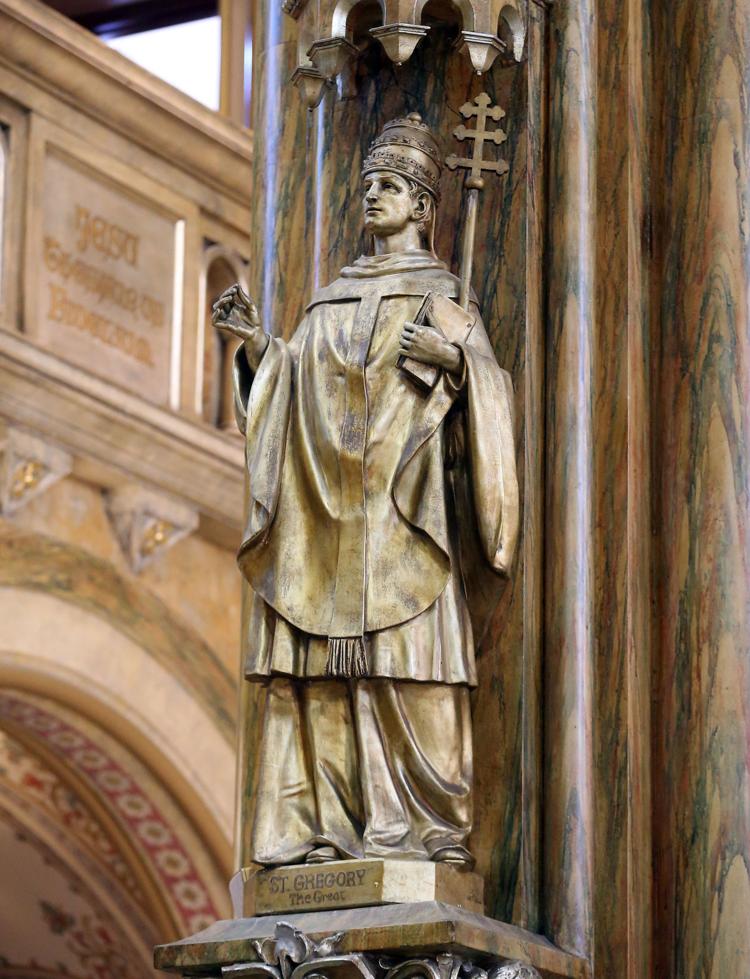 Three panels with Jesus Mary of the Angels Chapel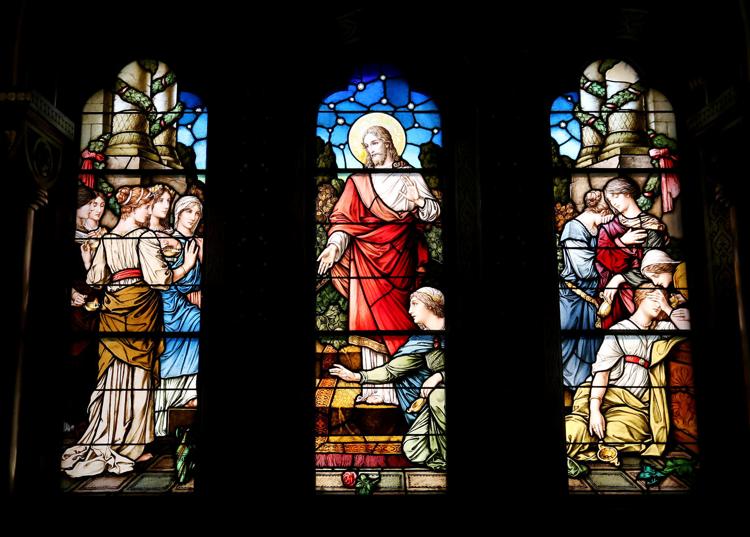 Mary legend in Mary of the Angels Chapel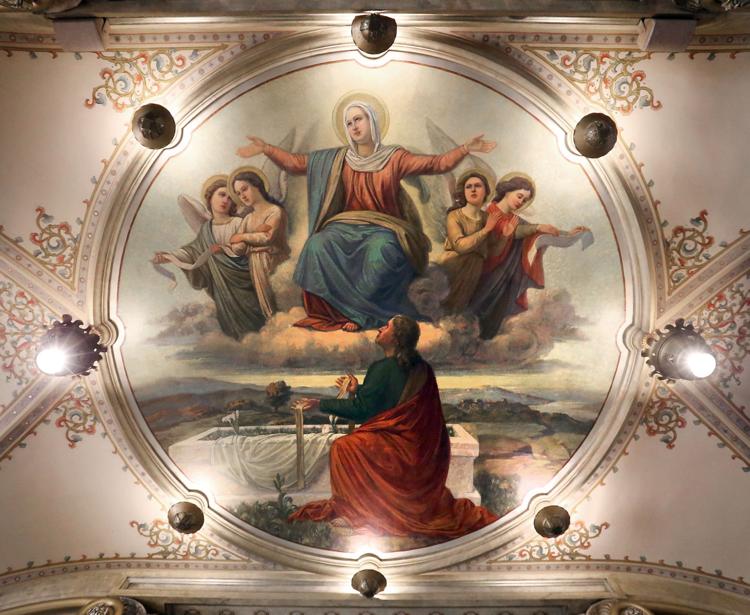 Cherubs in Mary of the Angels Chapel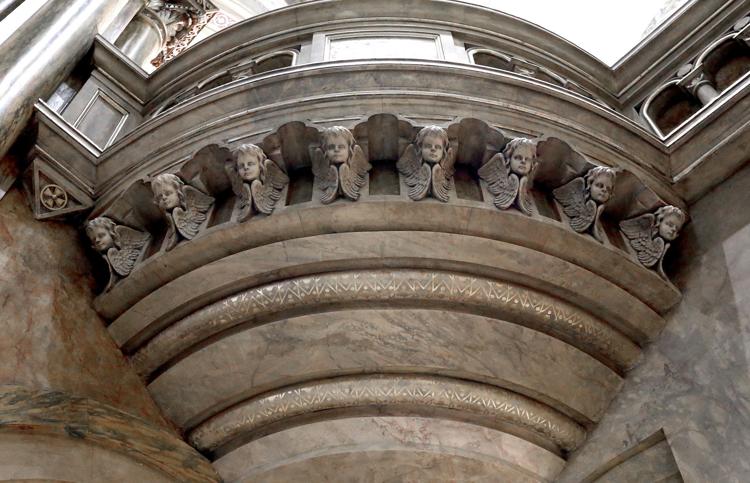 Agatha statue in Mary of the Angels Chapel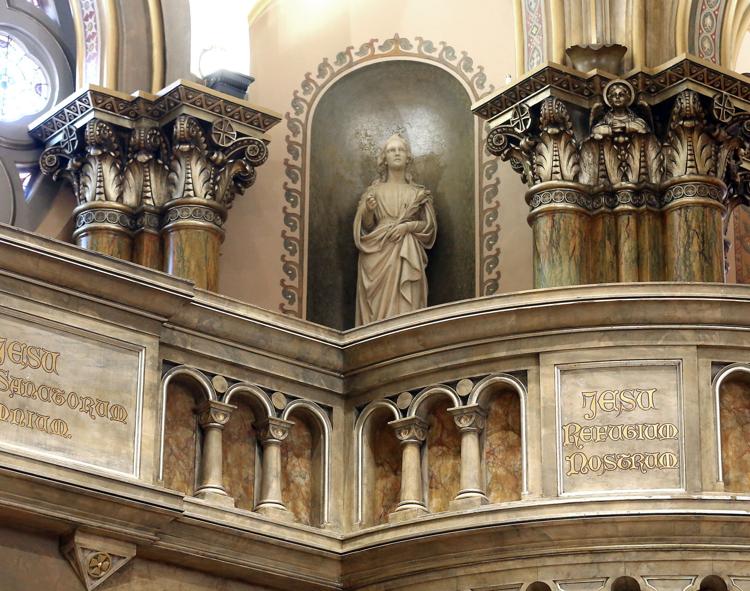 Latin Mary of the Angels Chapel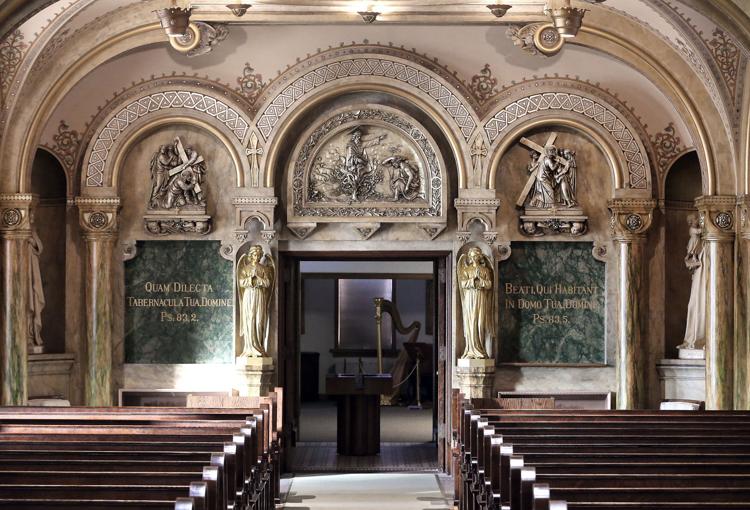 Sacred Heart statue Mary of the Angels Chapel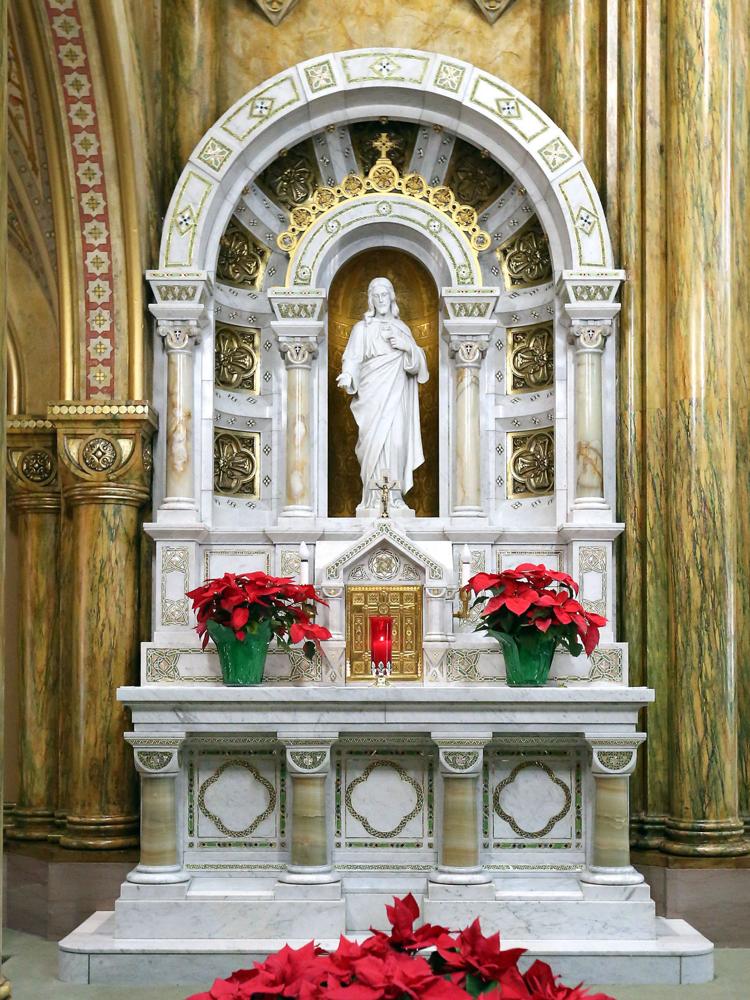 St. Francis kneeling in Mary of the Angels Chapel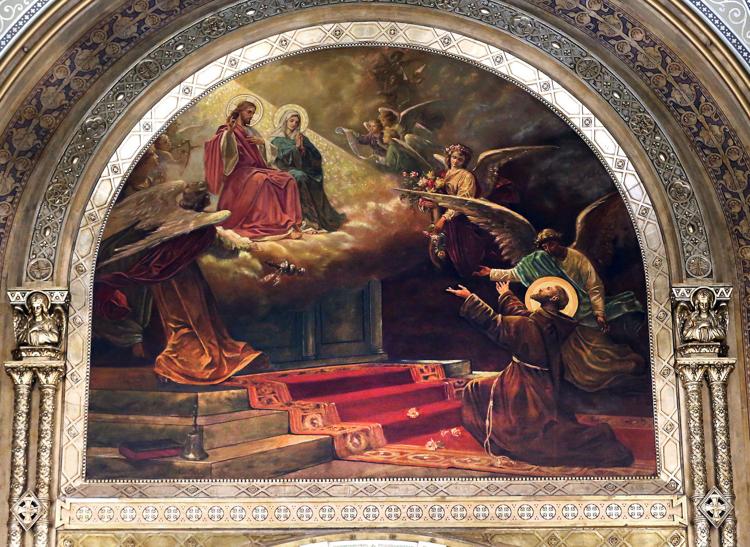 Angel statue Mary of the Angels Chapel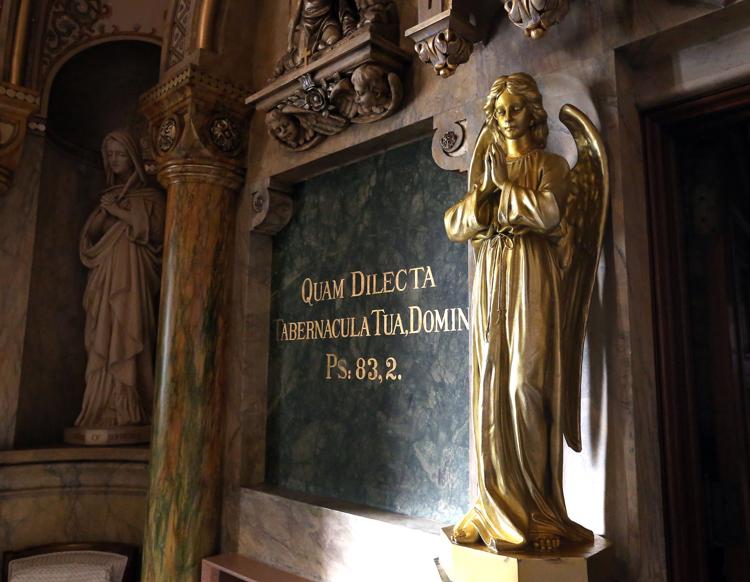 Wing for Mary of the Angels Chapel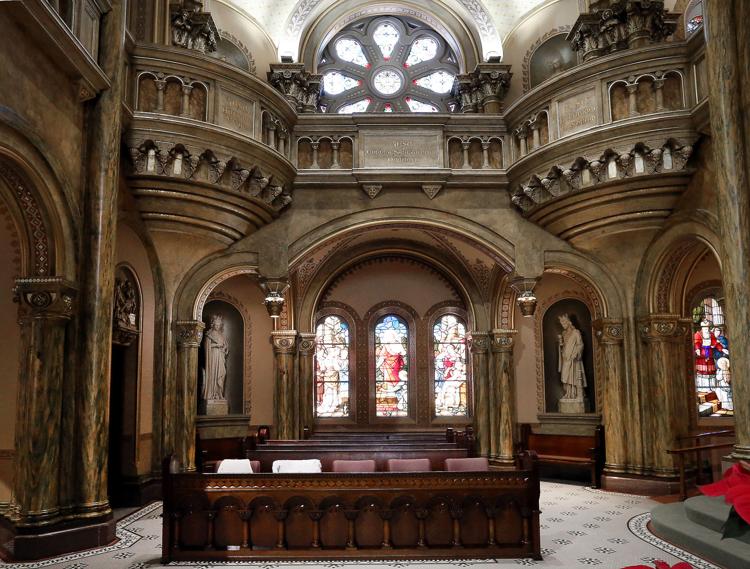 Pew carvings in Mary of the Angels Chapel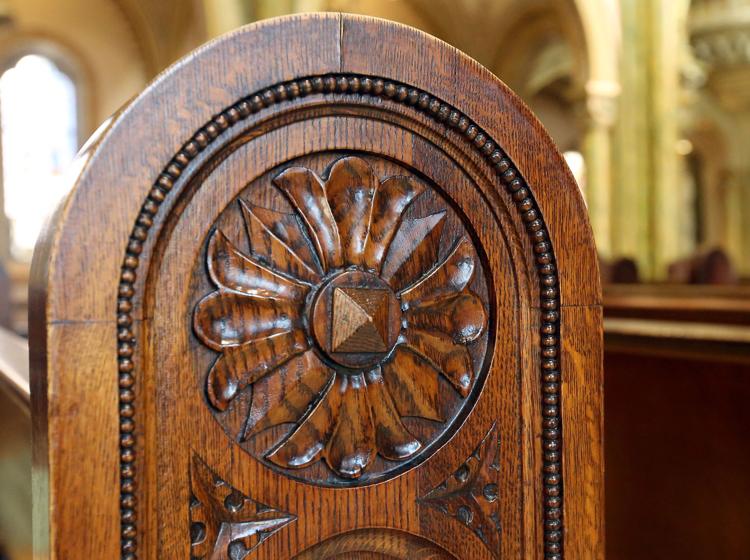 Malinda and book in Mary of the Angels Chapel