The Franciscan Sisters of Perpetual Adoration will transfer its control of two health systems and Viterbo University to lay leadership while the La Crosse-based order focuses on other ministries, FSPA President Sister Karen Lueck announced Tuesday.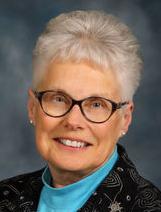 The move, subject to Vatican approval and scheduled to take effect July 1, ends the FSPA's oversight and sponsorship of Mayo Clinic Health System-Franciscan Healthcare in La Crosse, St. Anthony Regional Hospital and Nursing Home in Carroll, Iowa, and Viterbo University, Lueck said at a press conference at FSPA headquarters.
Viterbo and St. Anthony will maintain their Catholic identities with the development of Viterbo Ministries and St. Anthony Ministries, while Mayo-Franciscan will be shifted to Mayo Clinic Health System in Rochester, Minn., as a faith-based but non-Catholic organization, Lueck said.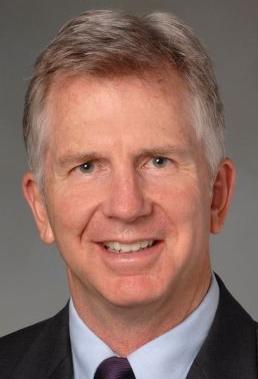 The amount of money the order will receive from Mayo remains to be determined, but details are being worked out under the pact the sisters and Mayo signed when they became partners in 1995, said Lueck and Dr. Tim Johnson, Mayo Clinic's regional vice president for southwest Wisconsin.
"When the guiding principles were written 22 years ago, they wisely realized they would change over time," Johnson said in an interview, adding that discussions involving the direction and financial considerations will be based on those guidelines.
"The mission, direction and values are incredibly connected with Franciscan values. That won't go away," Johnson said. "What stays the same is so much more than what will change. Our Franciscan values run very deep."
In addition to working out the details and finances of the transition to Mayo, other priorities for the FSPAs to address now include finalizing development of Viterbo Ministries, which will assume sponsorship of the university, and development of St. Anthony Ministries, which will sponsor St. Anthony Regional Hospital and Nursing Home and the St. Anthony Foundation.
Those efforts will include spiritual formation programs for the laypeople involved, Lueck said.
Since the FSPA order's founding near Milwaukee in 1849 and moving its motherhouse to La Crosse 20 years later, the sisters have focused on what they perceive as the greatest needs in the community, initially health care and education, Lueck said.
Now that lay leadership based on Franciscan values is established as the common thread tying those efforts together, the time has come to "meet new and emerging needs," said Lueck, who said the order has 209 members.
"We trust the institutions to continue with these values," she said in an interview.
The order remains committed to "praying for everyone, as we always have done, and collaborating with all of these new partners" to pursue social justice on issues such as homelessness, human trafficking, immigration, care for the environment, she said.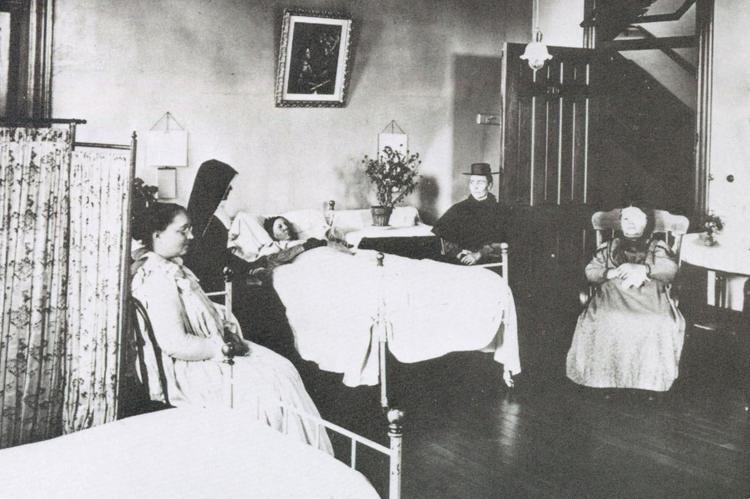 The FSPAs, whom many regard as the Coulee Region's moral compass, have been involved especially in initiatives to alleviate homelessness, including being one of the key players in establishing the La Crosse Collaborative to End Homelessness and the Franciscan Hospitality House.
Members of the order and its affiliates have been praying perpetually, as the name suggests — with at least two people praying at a time 24/7 — in their chapel for 139 years.
Bishop William Callahan, head of the La Crosse Diocese, has been kept abreast of the developments and had intended to attend the press conference but was not able to, Luecke said.
However, he sent a statement saying, in part, "While today marks the end of an era, I have faith in the lay leadership who will continue to infuse Franciscan heritage and philosophy into Mayo Clinic Health System-Franciscan Healthcare."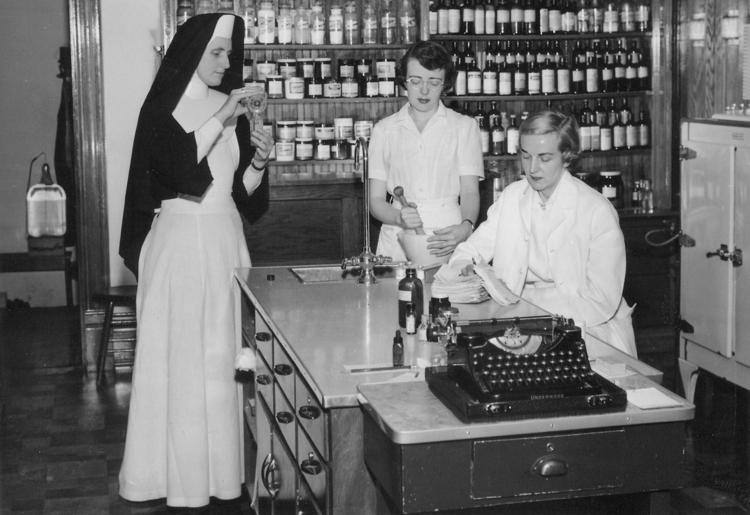 Asked whether the transaction has any implications for the nearly 200 acres of land Mayo Clinic Health System bought in Onalaska in 2014, Johnson said it does not.
Mayo has not developed plans for the property on Sand Lake Road across from Menards, although it is looking to use it to provide some type of services there, said Joe Kruse, Mayo's administration chairman for southwest Wisconsin.
In May 2015, a potential traffic impact study filed with the city of Onalaska indicated that Mayo Clinic might build a new campus that could accommodate as many as 3,800 employees and generate nearly 1,400 vehicle trips a day. Mayo officials have not revealed anything beyond the impact study.