Tibetan singing bowls have been used for centuries for meditation and healing. The deeply tonal and beautiful sounds produced by these inverted metal bells are believed to promote relaxation, reduce stress, improve mental clarity and help people center themselves.
The Franciscan Spirituality Center will offer two singing bowls events this summer in conjunction with presenter Tom Roberts.
Singing Bowls at Sunset will take place 7 to 9 p.m. Tuesday, July 16 (rain date: July 23), near the FSC's hermitages on St. Joseph Ridge. Participants are encouraged to bring a blanket or chair as they listen to Roberts play the bowls and gongs outdoors as the sun sets over the ridge. Cost is $20.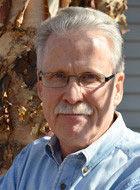 A Singing Bowls Immersion Retreat will take place 9 a.m. to 4 p.m. Saturday, Aug. 3, at the Franciscan Spirituality Center, 920 Market St. This daylong retreat will include instruction about the history, creation and use of Tibetan singing bowls, plus information on how the use of sound can deepen meditation and contribute to overall wellness. Participants will be able to practice playing the bowls.
You have free articles remaining.
Register for more free articles.
Stay logged in to skip the surveys.
The schedule also will allow for personal meditation and/or prayer. Cost is $65, which includes lunch.
The Franciscan Spirituality Center was founded 35 years ago by the Franciscan Sisters of Perpetual Adoration and is open to men and women of all faith traditions for spiritually enriching retreats/programs and compassionate listening.