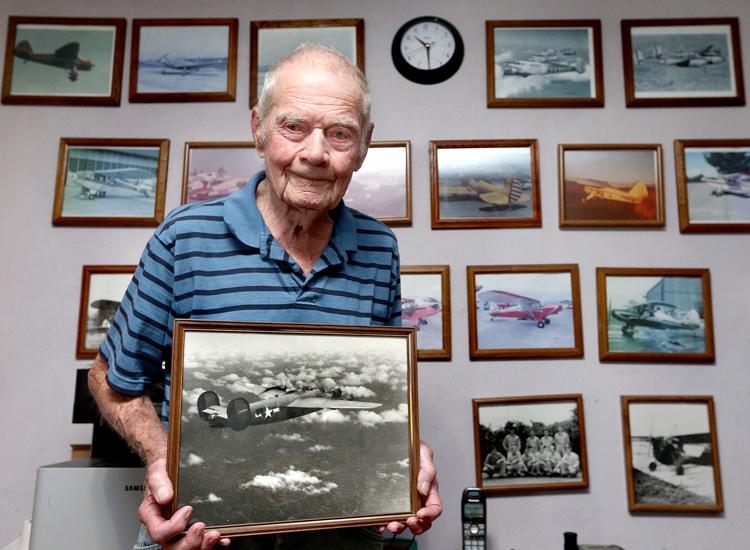 Bob Wills of rural La Crosse, the only World War II veteran on the Freedom Honor Flight from La Crosse to Washington, D.C., this Saturday, has plenty of experience flying with military veterans.
In fact, he was a flight engineer on B-24 Liberator bombers in the Pacific Theater during the war. And he has two Purple Hearts, and other medals, to prove it.
"I wasn't quite 16" when he enlisted in the Army Air Corps in May 1941, several months before the Japanese attack on Pearl Harbor brought the United States into World War II, said Wills, who is 94.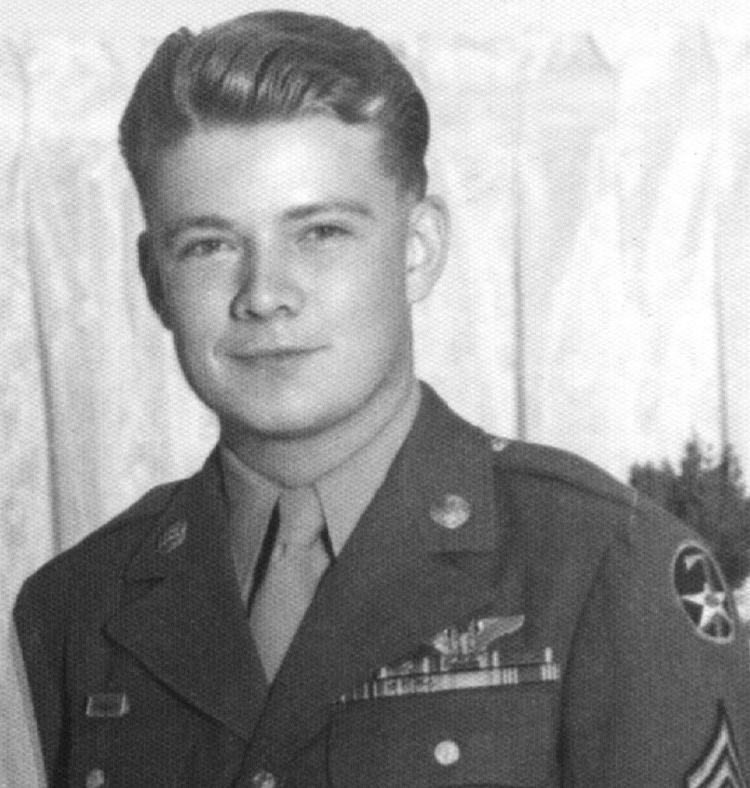 "I knew (the war) was coming," he said. "I wanted to go." He was living with his mother and stepfather in Cut Bank, Montana, when he decided to join the Army Air Corps.
He was stationed at Williams Field, an air base near Phoenix, when a sergeant told him that Japanese aircraft had attacked Pearl Harbor. The sergeant had just heard the news over the radio.
Wills participated in 30 bombing missions and 32 combat patrols in the Pacific Theater before returning to the United States in September 1944. He was discharged the following Dec. 26.
"On a combat patrol, you went out by yourself and would try to do something like sink a Japanese ship," Wills said. Bombing missions by multiple airplanes were directed at a particular target.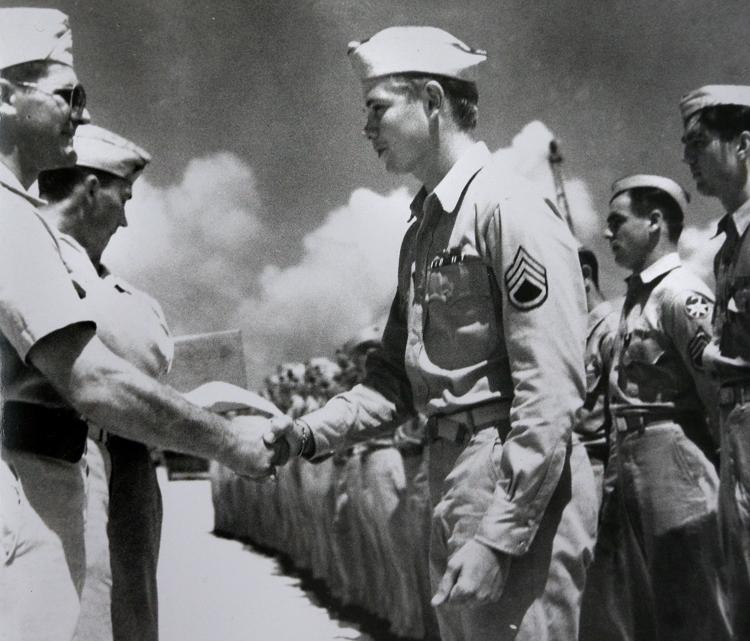 You have free articles remaining.
"They both can be" scary, Wills said of bombing missions and combat patrols. "I've had some scary ones."
He was wounded twice — by shrapnel and by a bullet from a Japanese fighter aircraft — during bombing missions.
But during the mission that Wills said was the scariest of all, his B-24 lost two of its four engines. "A B-24 can't run on just two engines," he said, and his aircraft had lost its second engine when it was still about 100 miles from its base on Midway Island.
"Two Corsair fighters got in front of us and below us," Wills said. "We rode their slipstream back" to Midway, he said. A slipstream is a current of air driven back by a revolving propeller or jet engine.
Wills has owned about 20 different small airplanes over the years since World War II, but gave up flying his own aircraft in 2002.
He has been to Washington, D.C., before, but has never seen the war memorials that he and other participants on the Freedom Honor Flight will see on Saturday. He is especially looking forward to seeing the National World War II Memorial.
Wills will be among 94 veterans on Saturday's flight to and from Washington, said Bill Hoel, a Freedom Honor Flight board member. While Wills is the only World War II veteran on the flight, the airplane also will carry 19 Korean War veterans and 74 Vietnam War veterans to Washington.
Funded with donations, the Freedom Honor Flights from La Crosse began in 2008 and allow veterans to visit memorials in Washington for free. Saturday's flight will be the 24th for the program, which has a spring flight and a fall flight each year.
Application forms and information are available at www.freedomhonorflight.org. Priority is given to veterans of World War II, the Korean War and the Vietnam War, in that order, and to any veteran with a terminal illness.