This year, Father's Day is Sunday, June 16. Here's are some gift ideas for dad from long-ago stores such as Doerflinger's, Jupiter and Soell's.
For a link to La Crosse Tribune newspapers since 1904, click here.
For a link to the Tribune A-to-Z look at La Crosse area history, click here.
1928: Doerflinger's

1954: Kaybee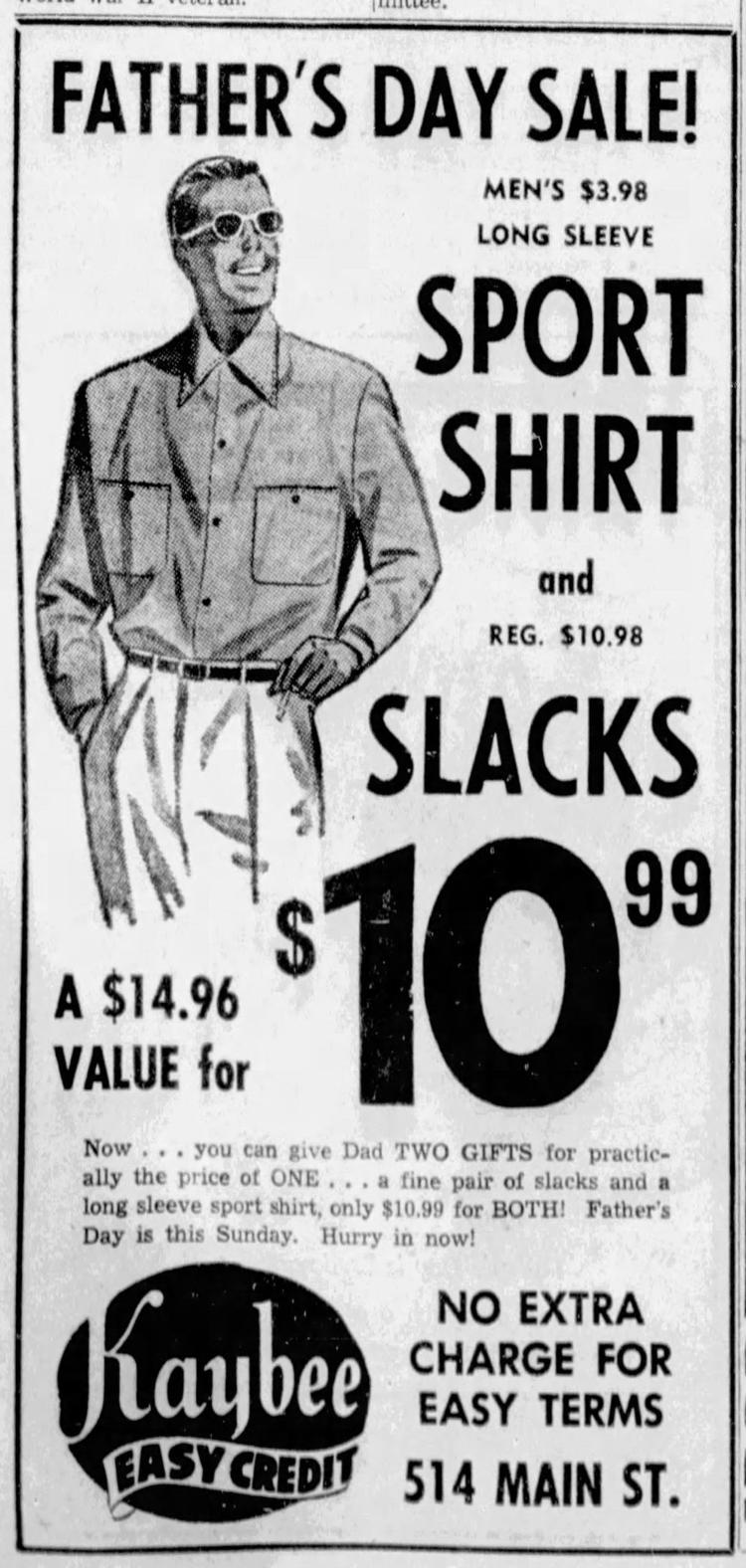 1957: Sears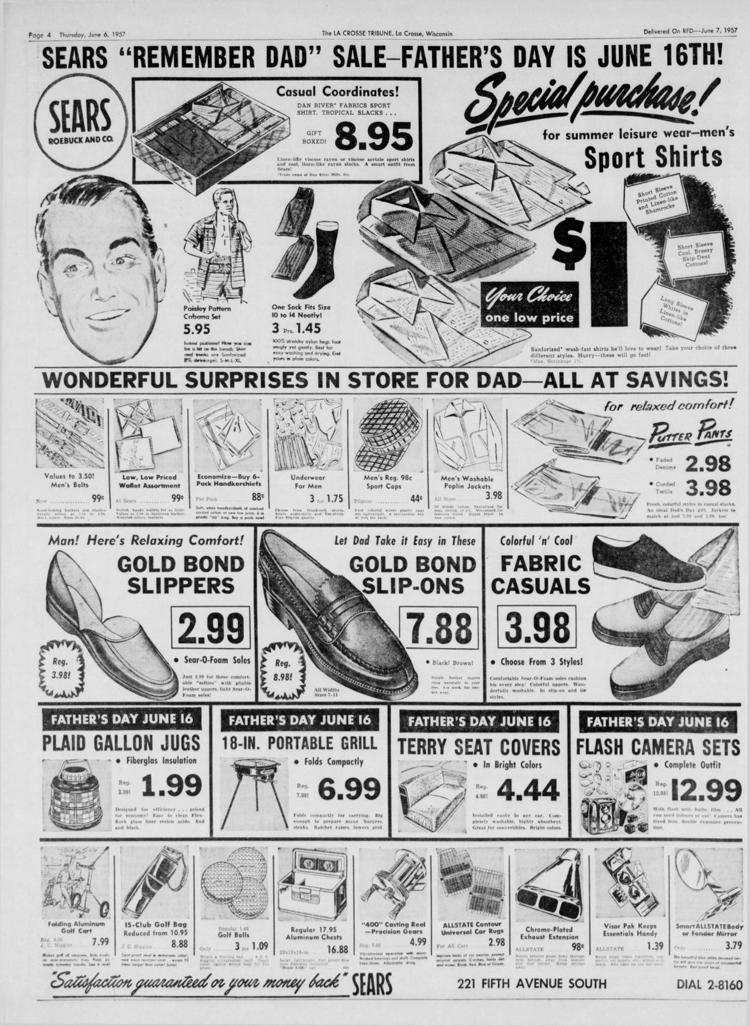 1957: Tausche's

1968: The Bodega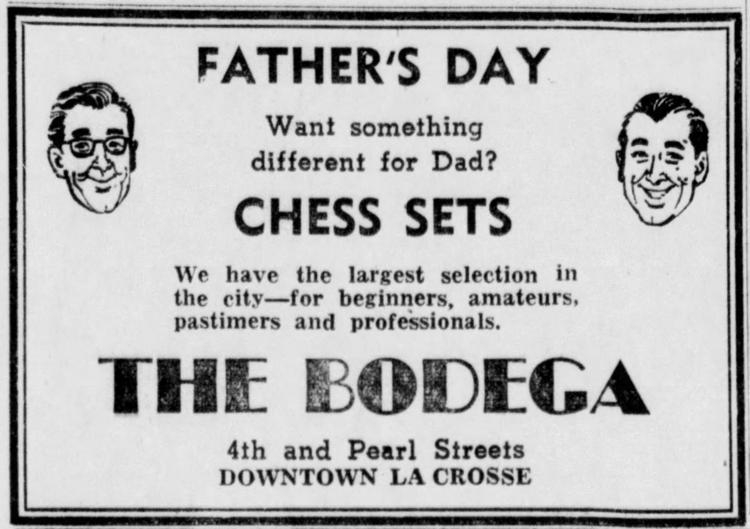 1971: Jupiter
1973: Gantert's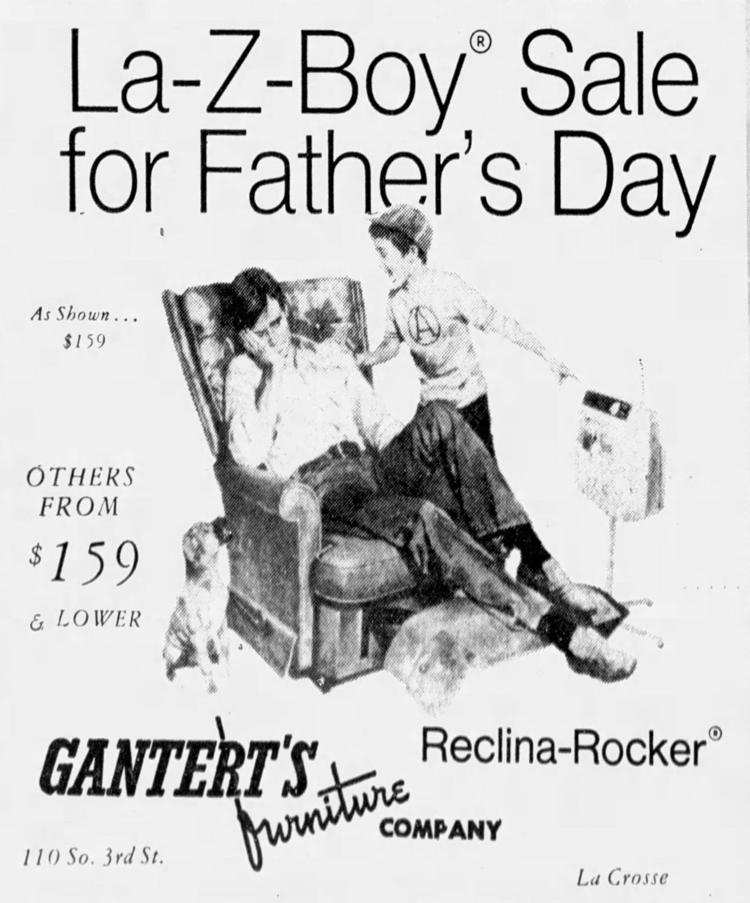 1975: Soell's

1976: J.R. Watkins General Store

1976: Nobil's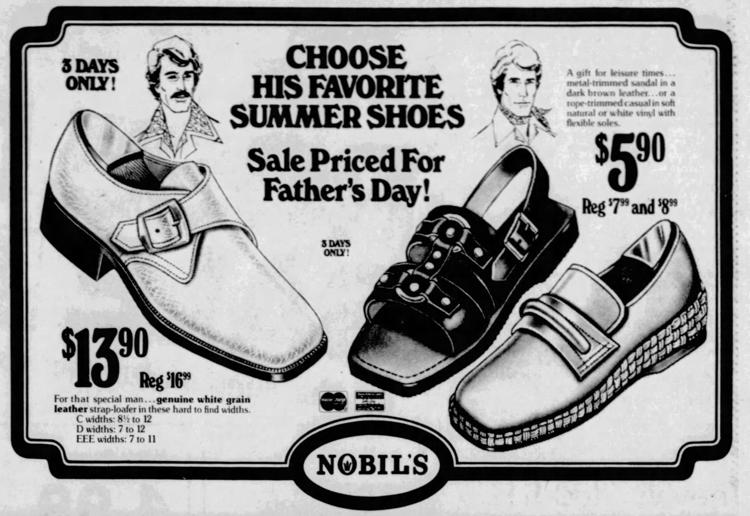 1977: New Villa
1978: Radio Shack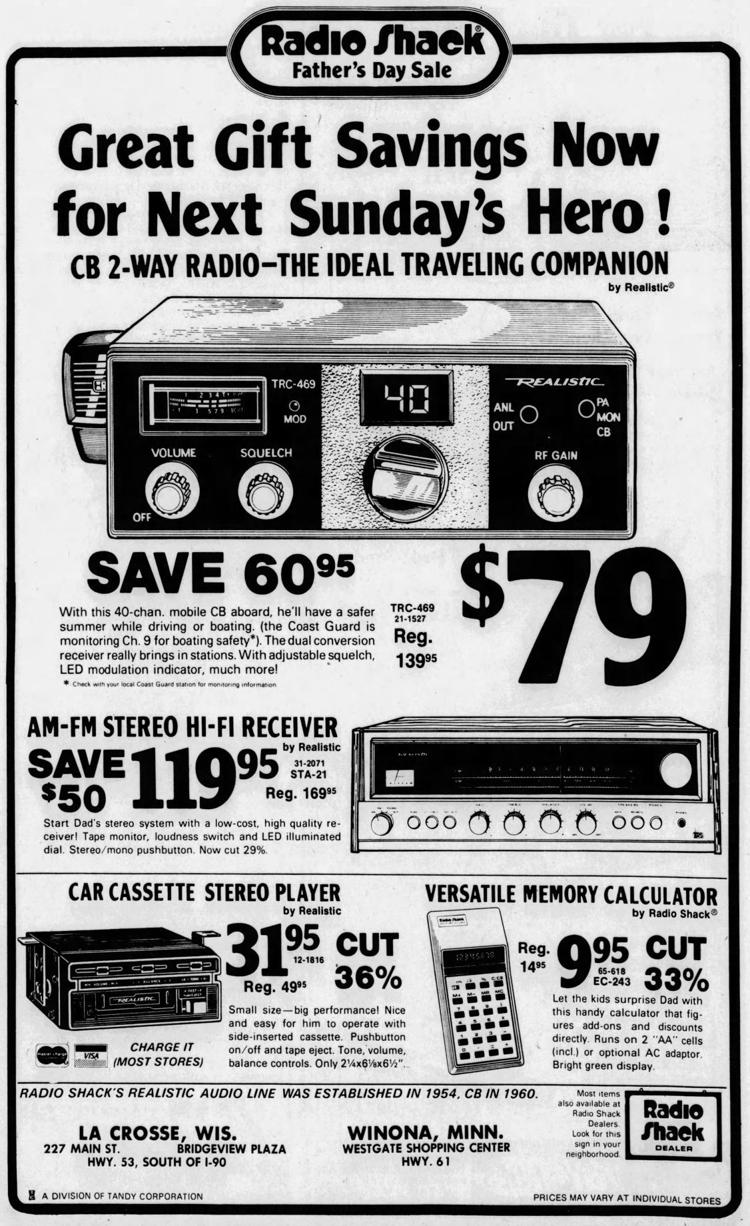 1978: Saveway Shoes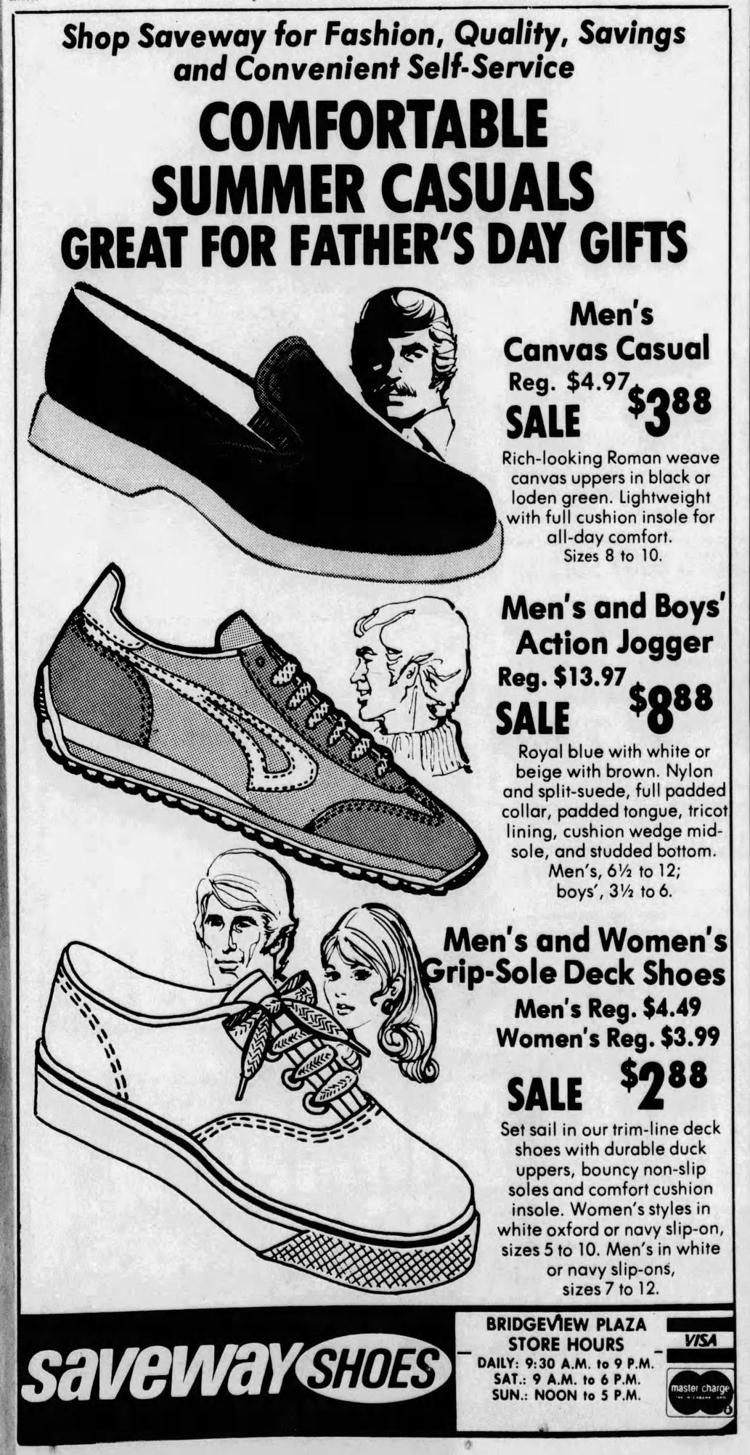 1980: Montgomery Wards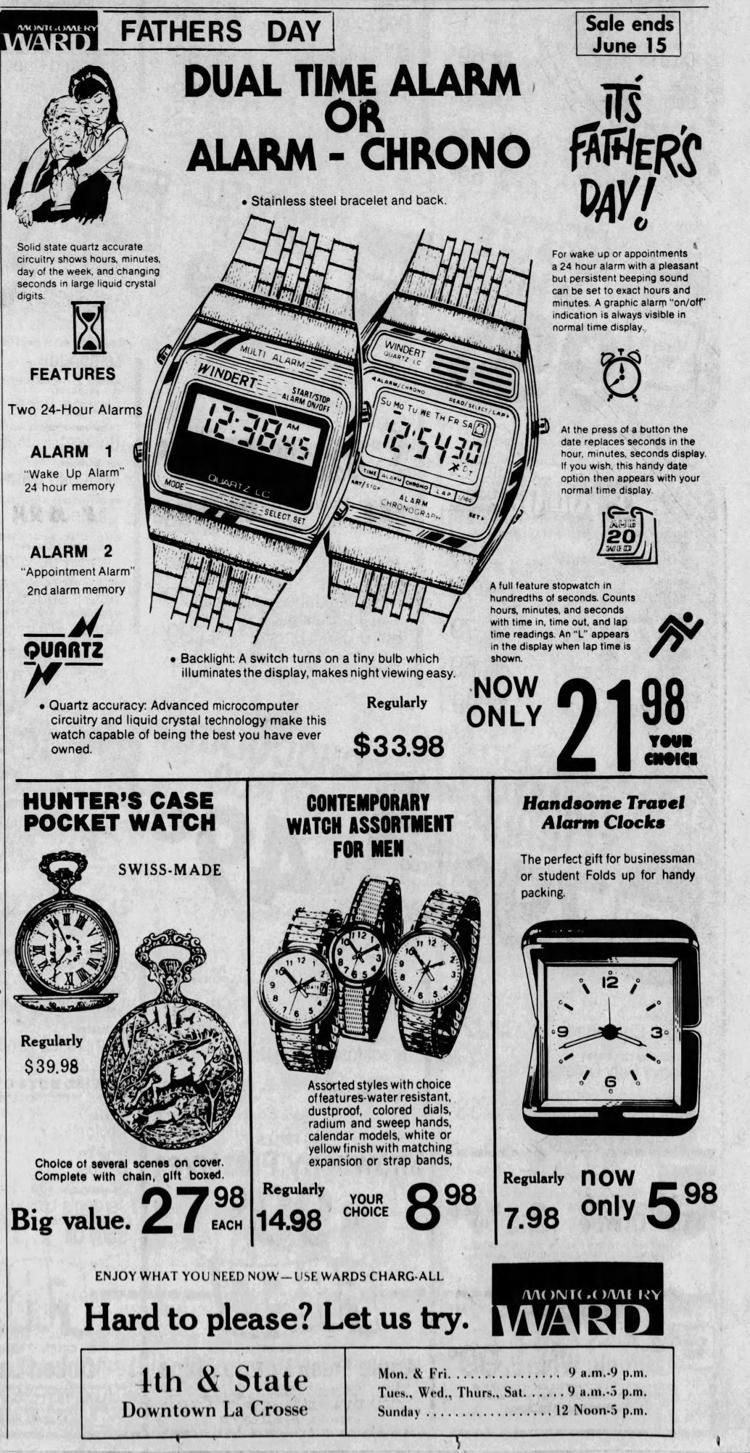 1983: Dartmouth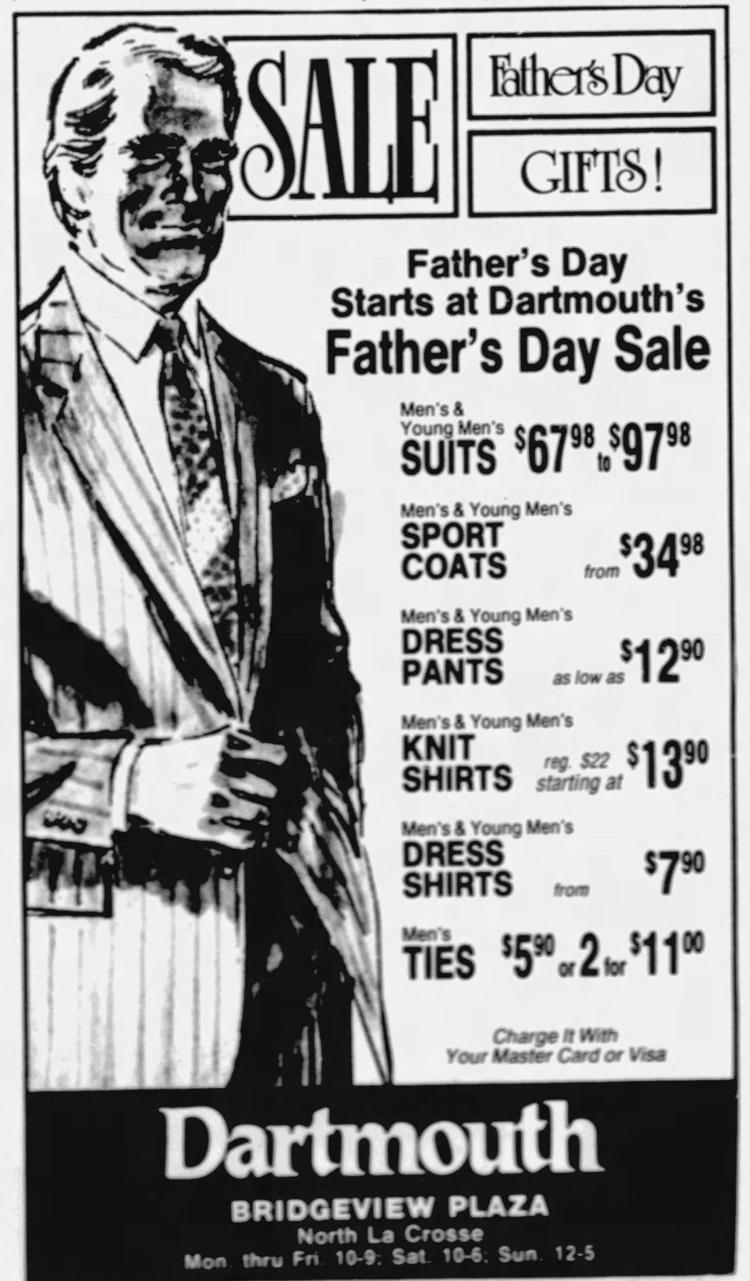 1990: Scandinavian Design Furniture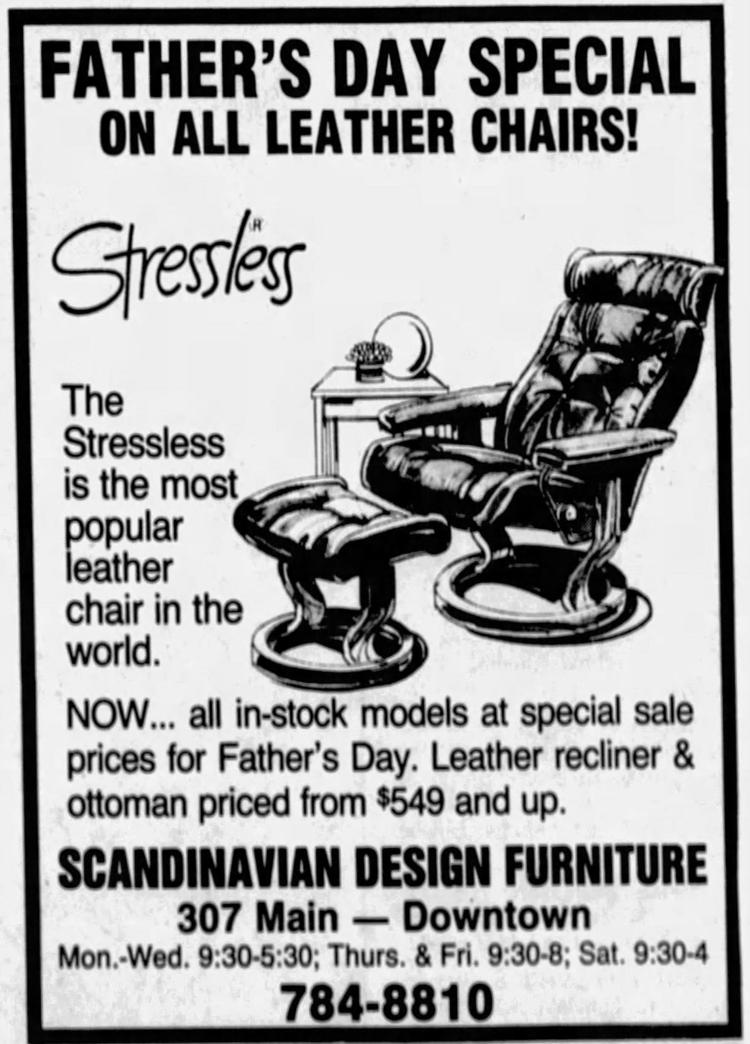 1994: Bonanza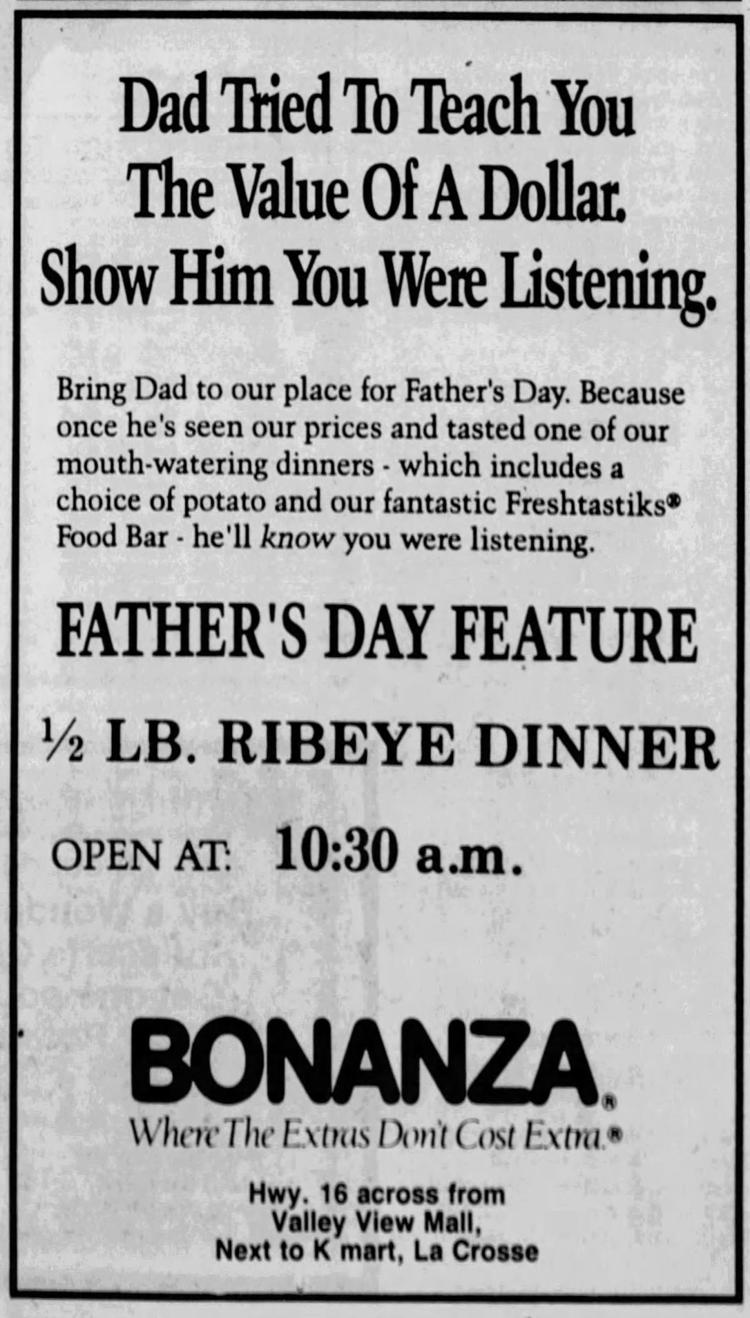 1994: Scot Lewis Salon