From Tribune files: Ads from La Crosse car dealerships in the 1950s-1970s
Discover what the best deals were at Dahl Ford, Walt Hammond, Delta Import Motors and others.
1950: Cameron Motors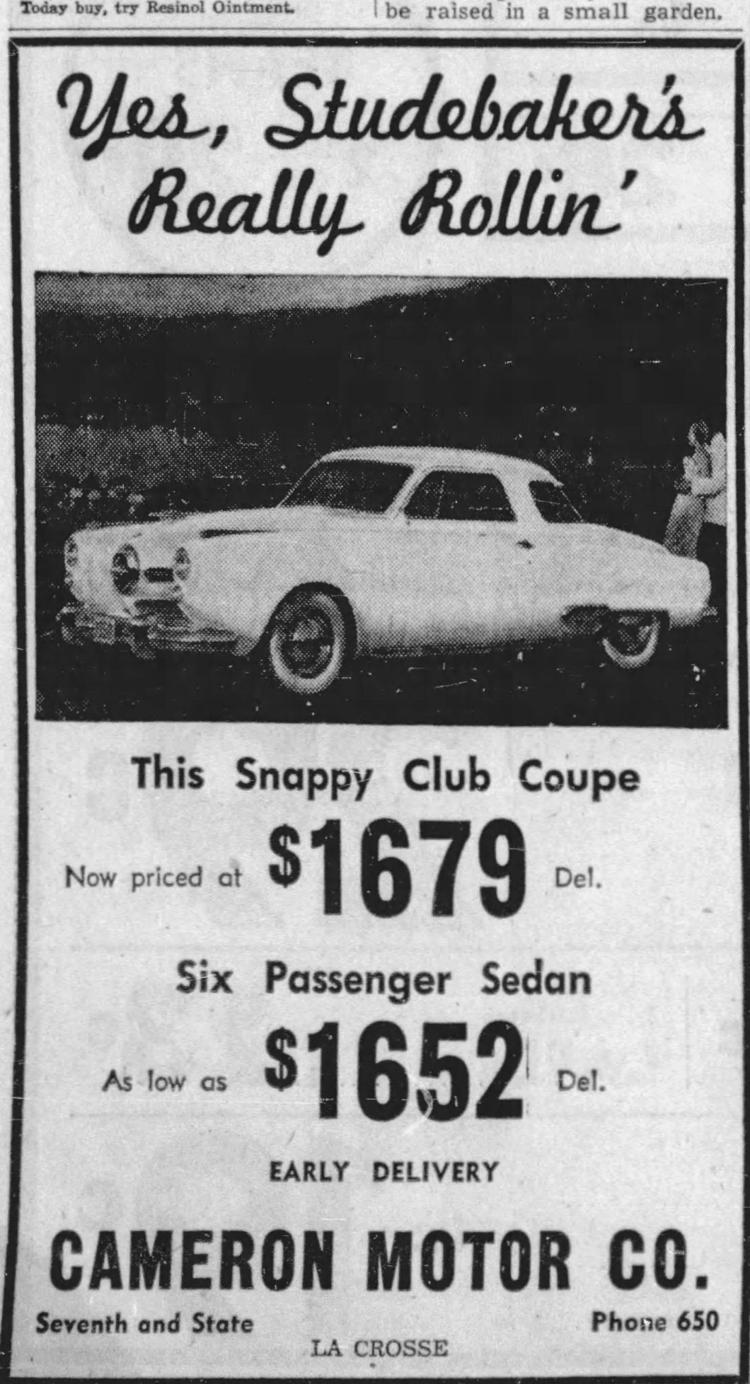 1953: Kennard Buick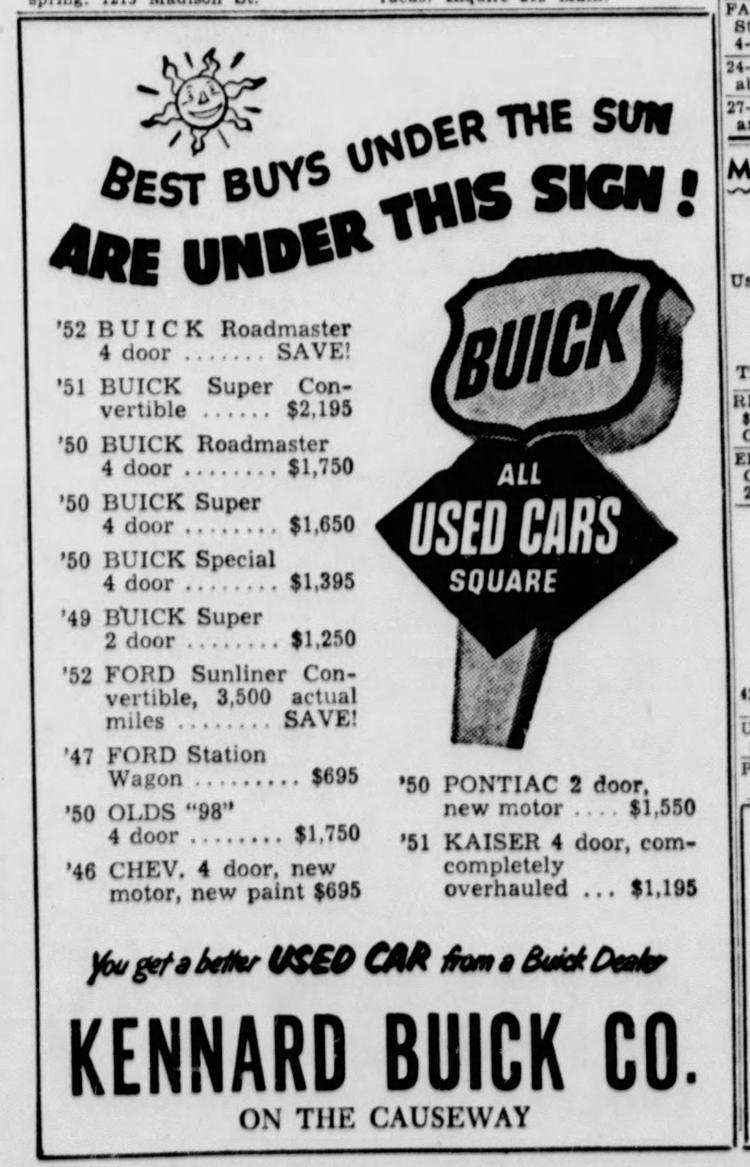 1954: Don Huston Chevrolet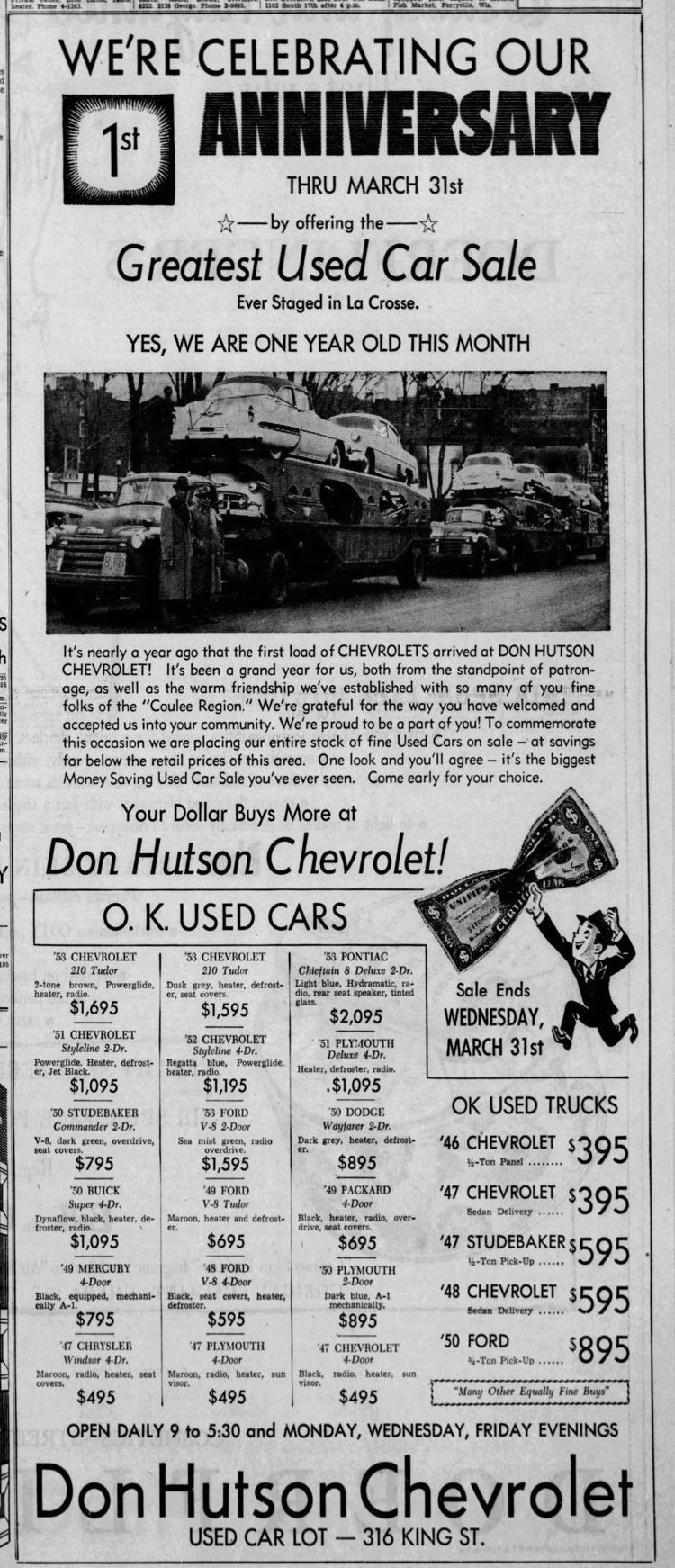 1955: Bob Barlow Motors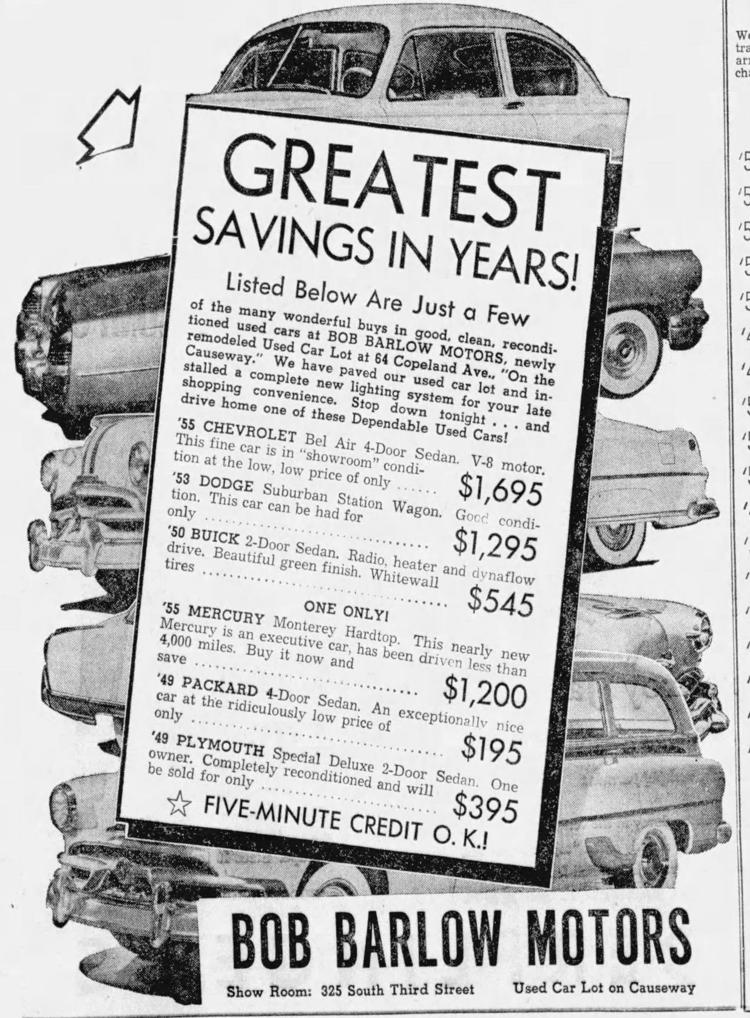 1958: Community Motors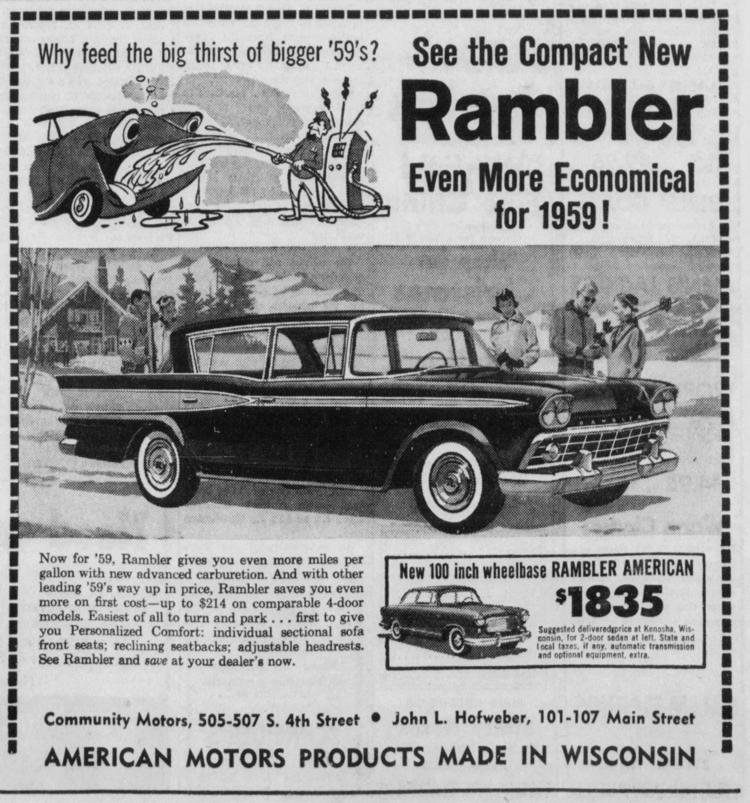 1960: Voss Motor Sales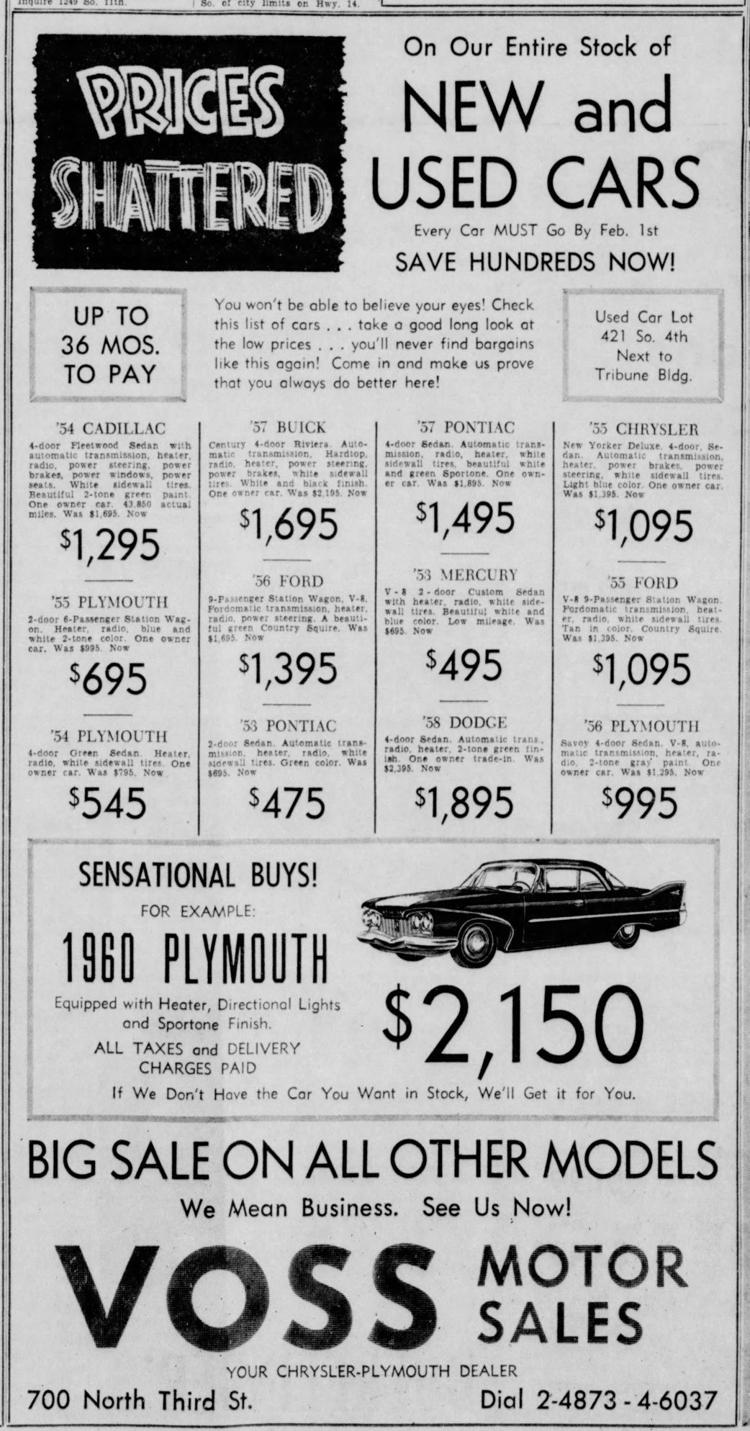 1961: La Crosse Automobile Dealers Association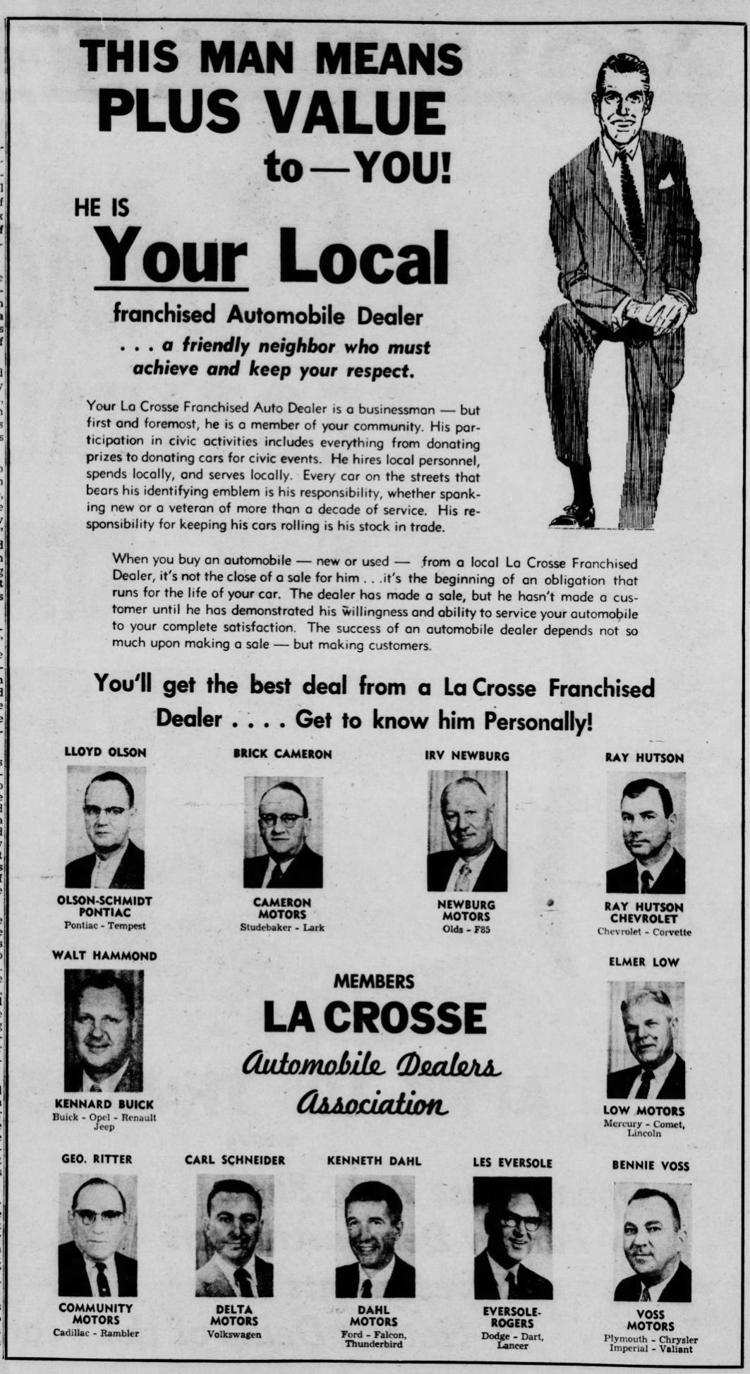 1961: Delta Import Motors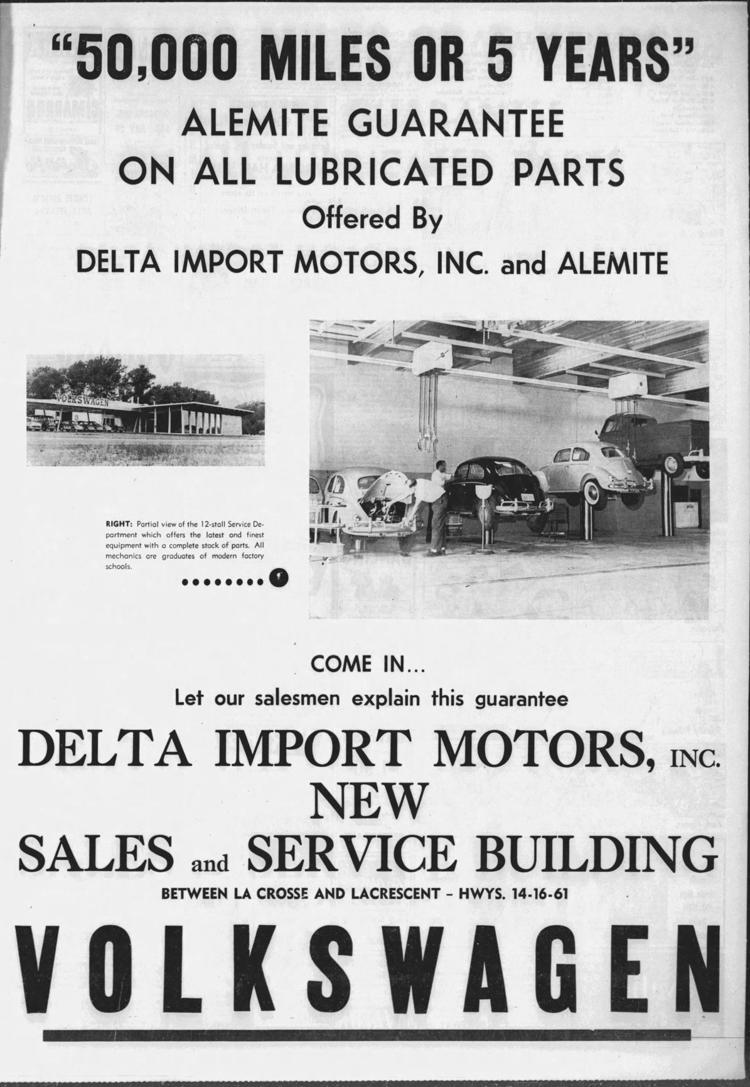 1962: Dahl Motors

1963: "When women shop for cars"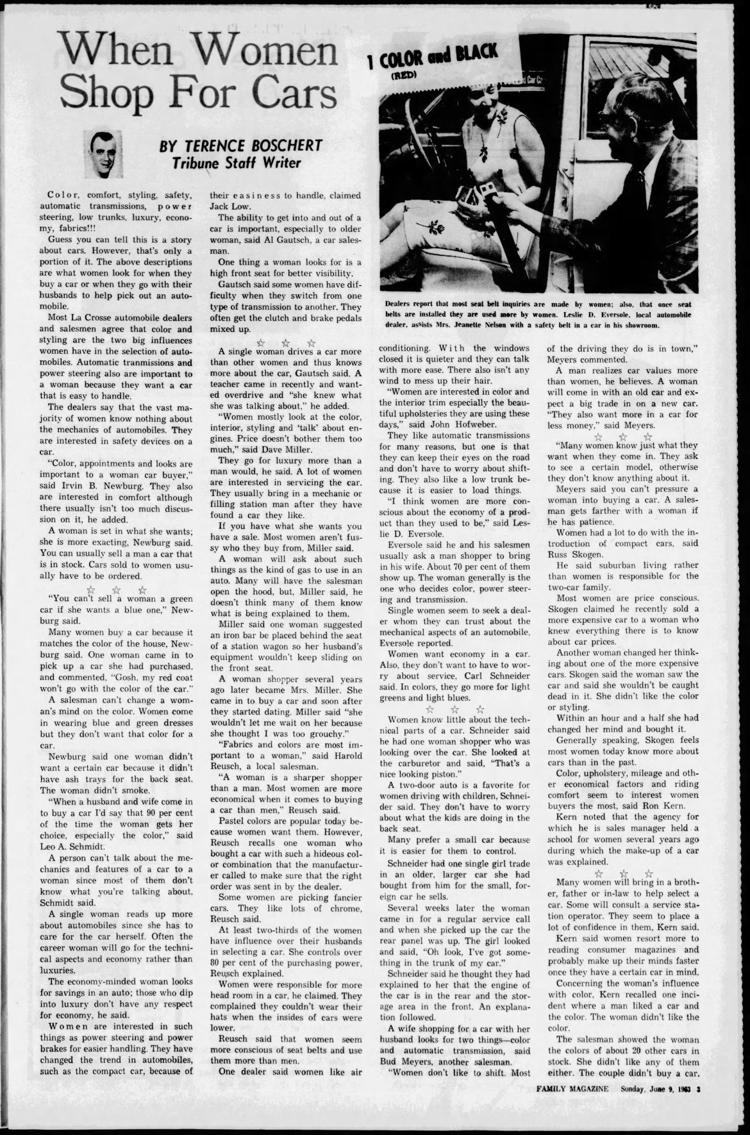 1964: Low Motors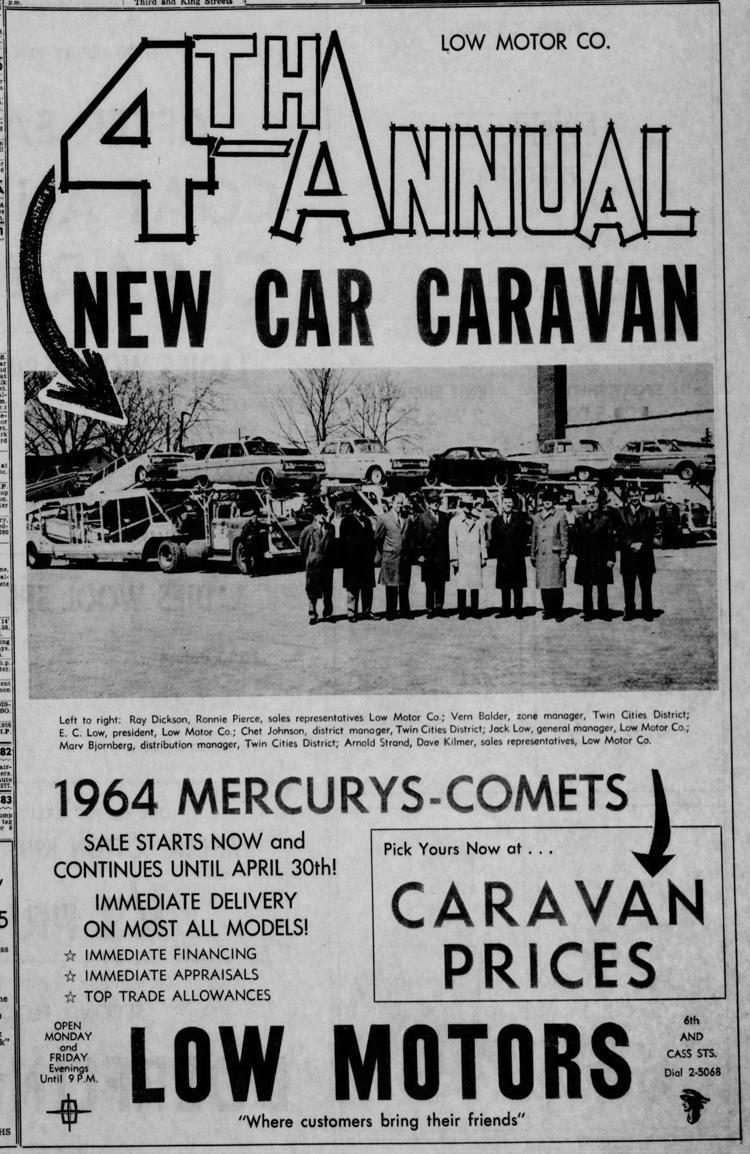 1966: Thermo King
1967: Dahl Ford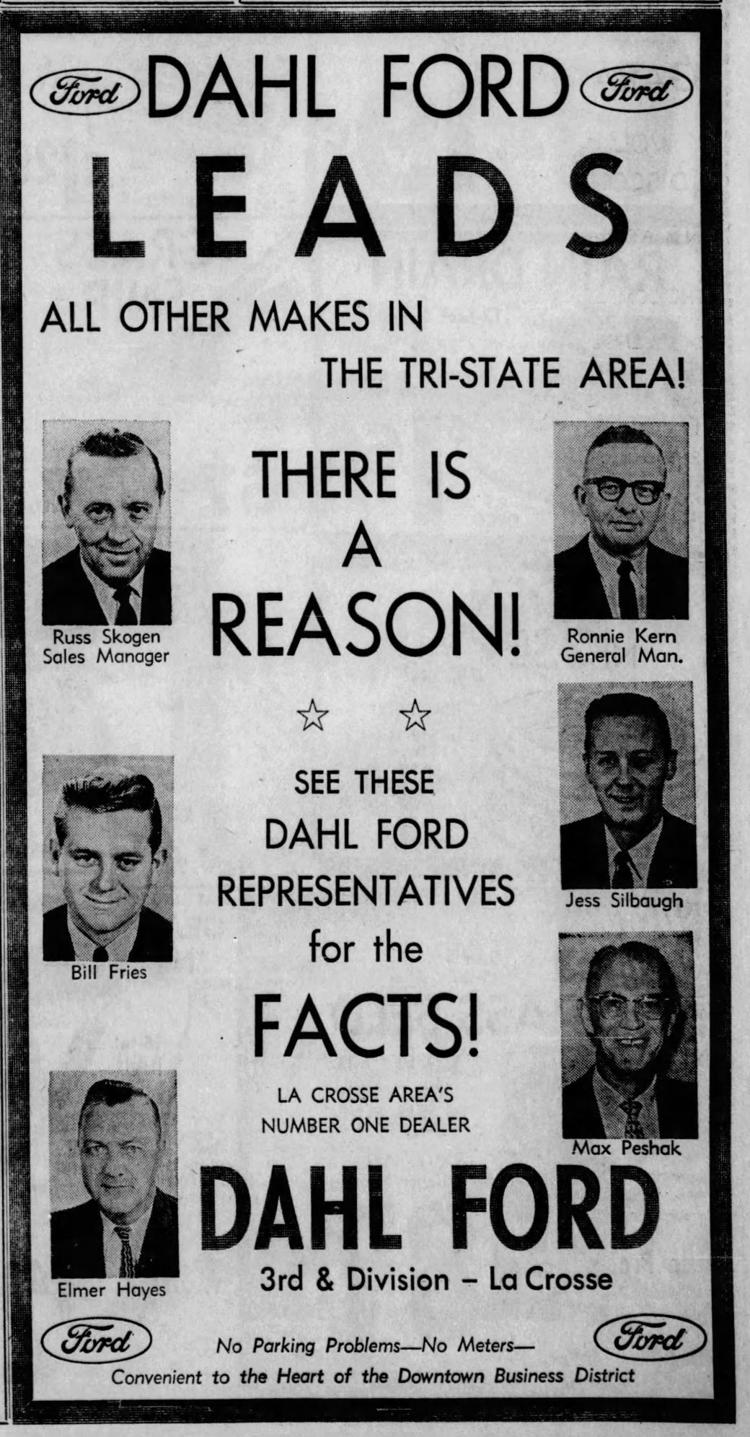 1968: Kennard

1968: Bob Burg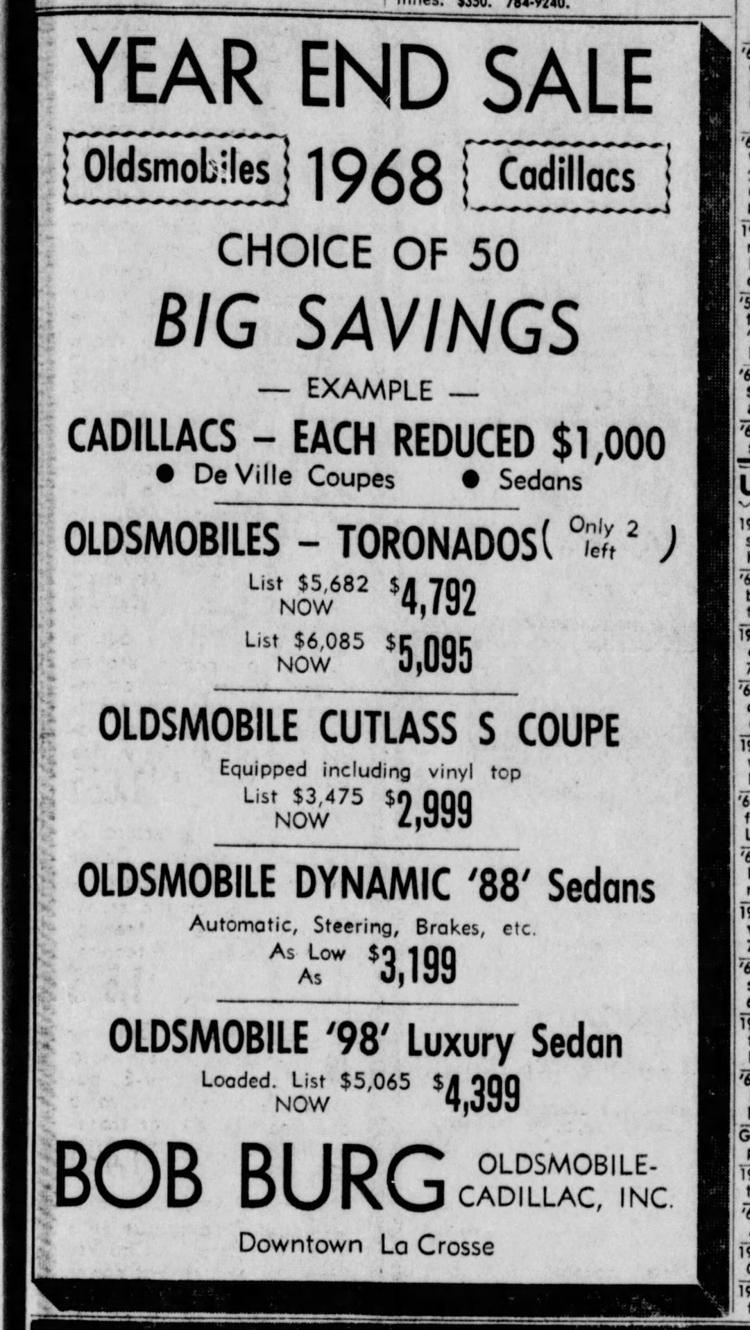 1970: Low Motors

1971: Chuck Ristey Datsun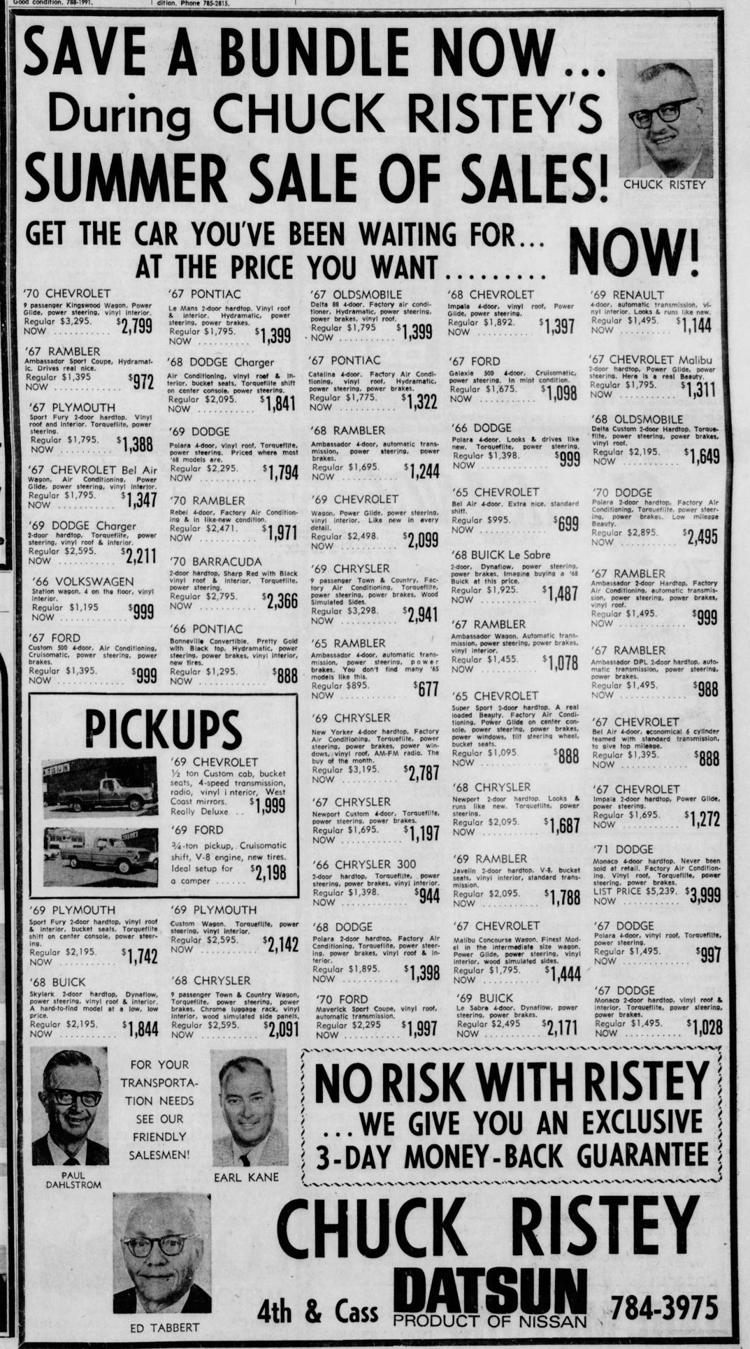 1975: Delta Mazda Cars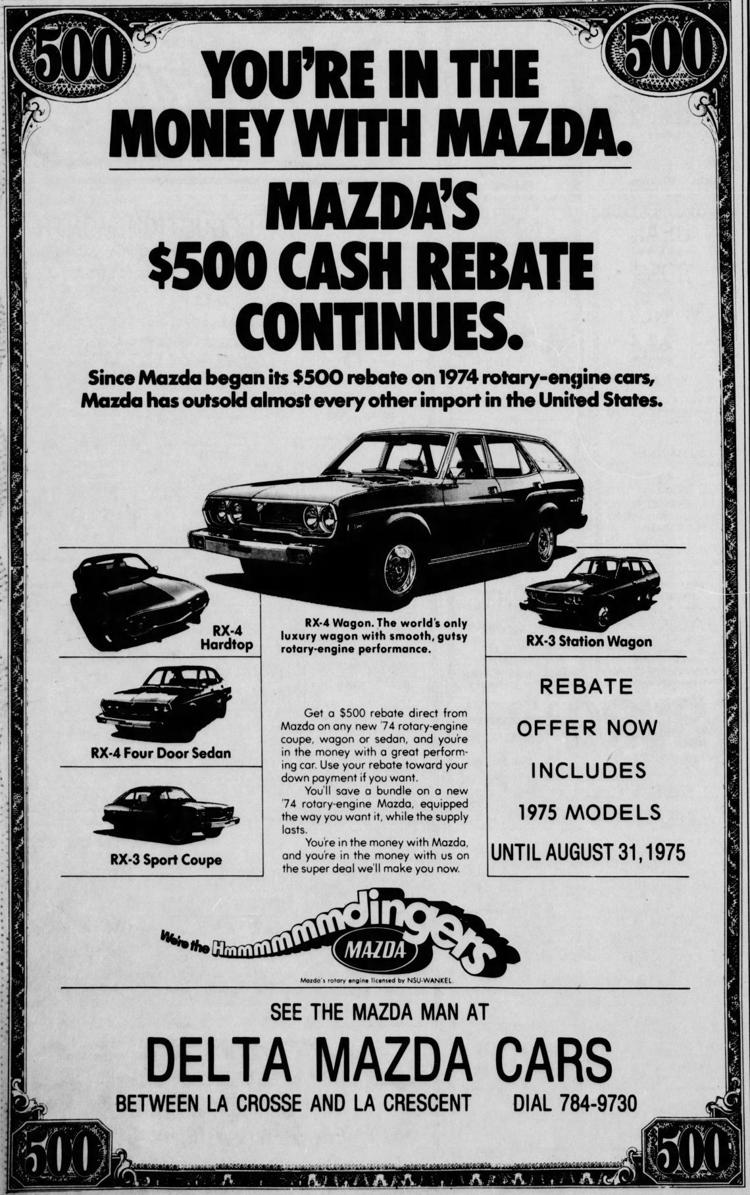 1975: Clason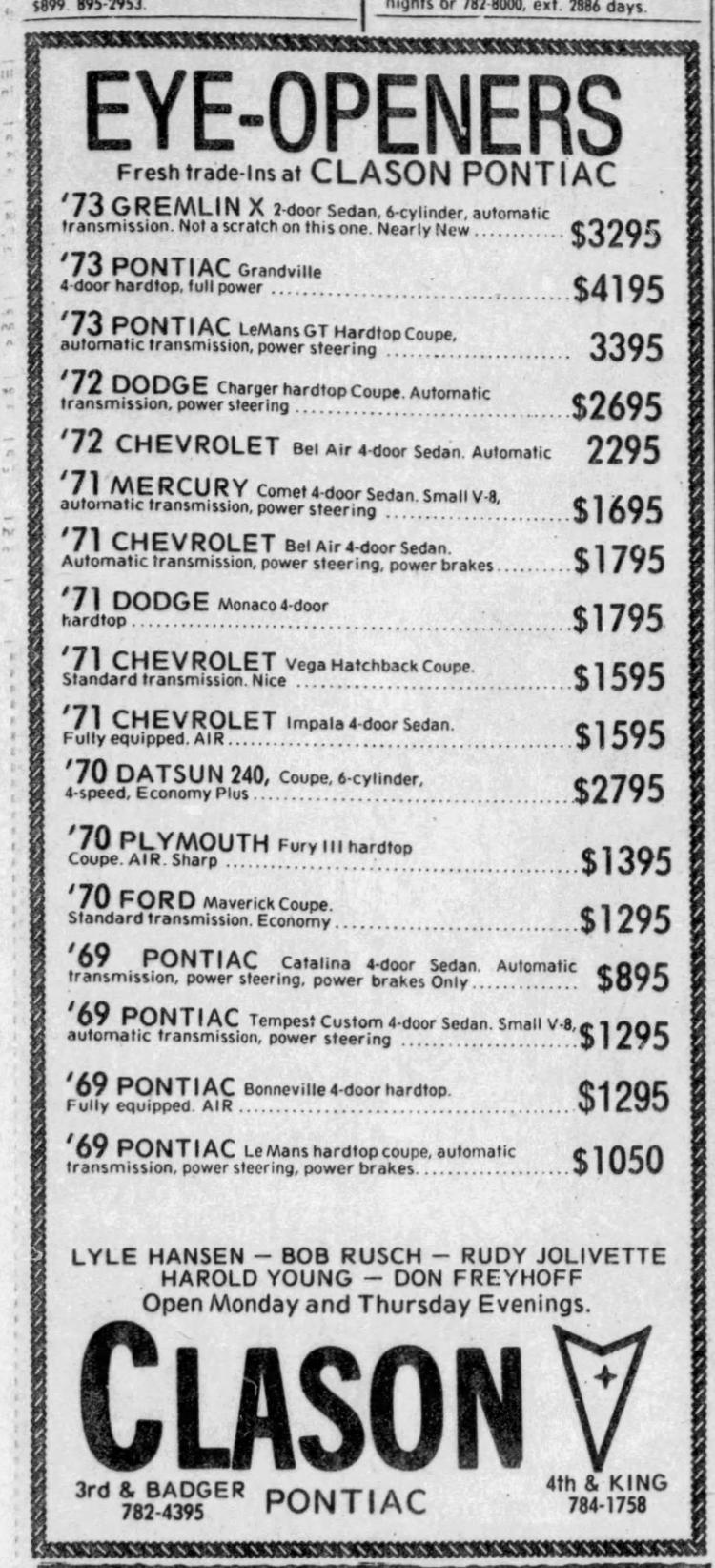 1977: Eversole Family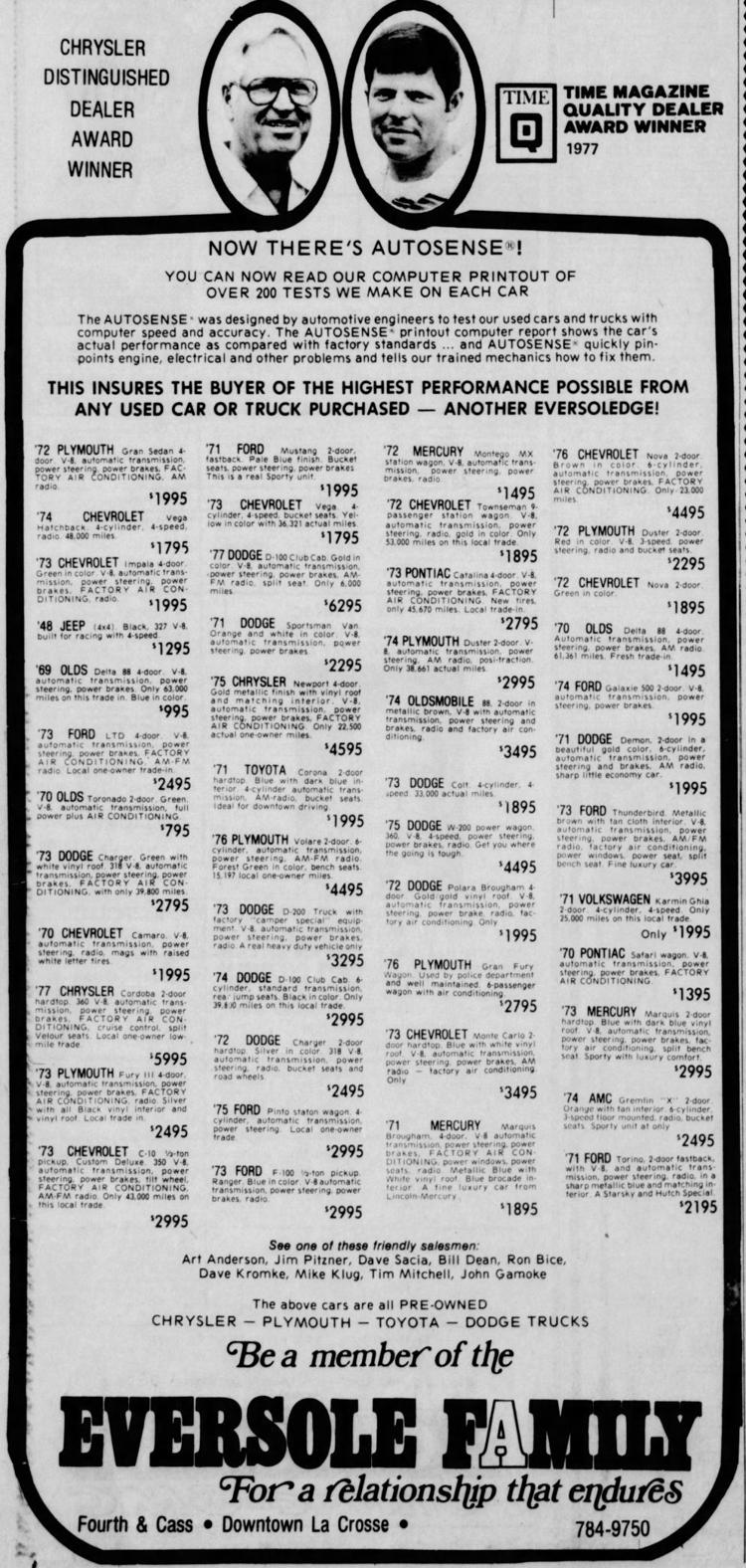 1977: Hammond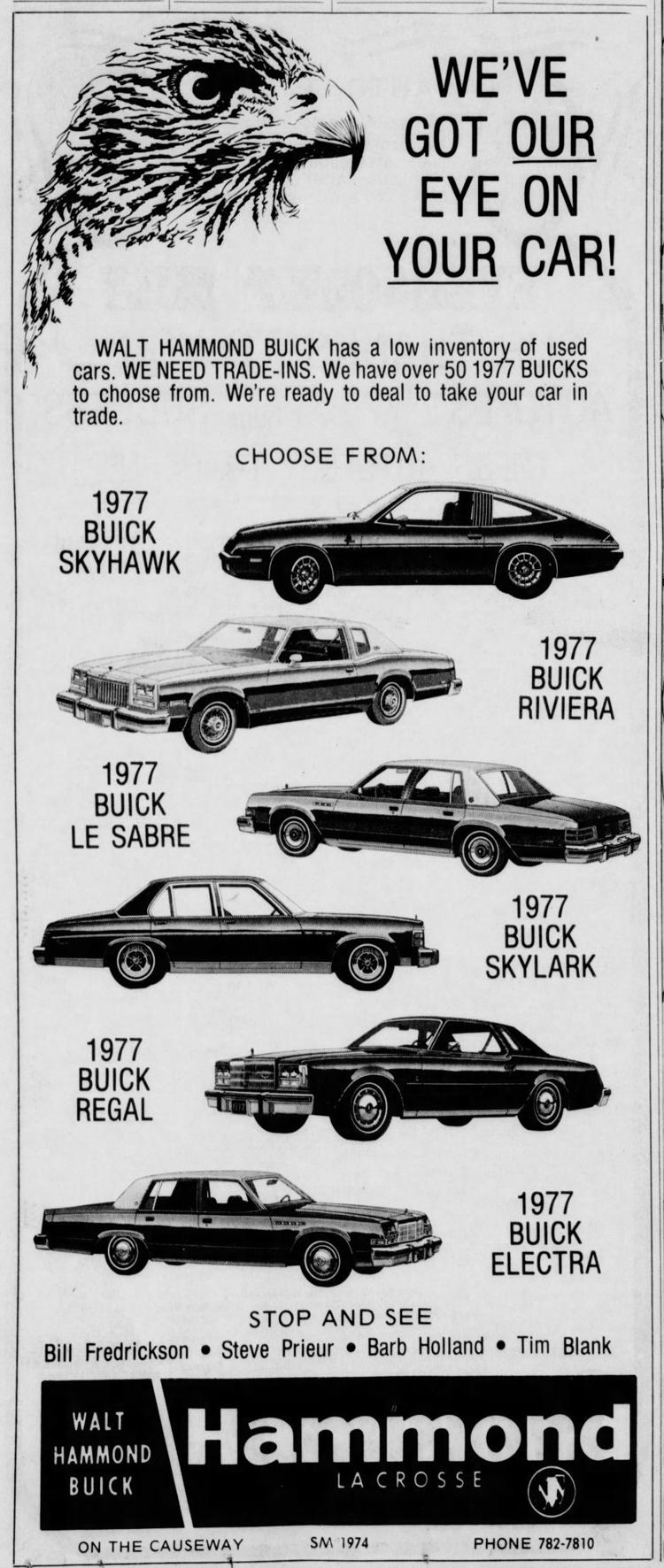 You might be surprised when you see some of the prices for televisions, stereos and computers.
This year, Father's Day is Sunday, June 16. Here's are some gift ideas for dad from long-ago stores such as Doerflinger's, Jupiter and Soell's.
We found ads from Skogen's, Amundson's, Kmart, Quillin's, Cub Foods and many other grocers in our region.
Here's what was on the menu at Louis Bantle's, Party House, Ridgeview Inn, The Stoddard Hotel, The Fireside and other area eateries.
Discover what the best holiday deals were at Osco Drug, Woolworth, Montgomery Ward, Jack Robinson's TV and Sales and Service, Doerflinger's, R…
Here's a look at La Crosse retailers that have closed for good.