The director of "Rebel Without a Cause." The first black American to compete in the Olympics. A late night comedian who has been on Letterman's show more than 30 times. These are the seldom-told stories of some of the most famous La Crosse-area residents you may have never heard of.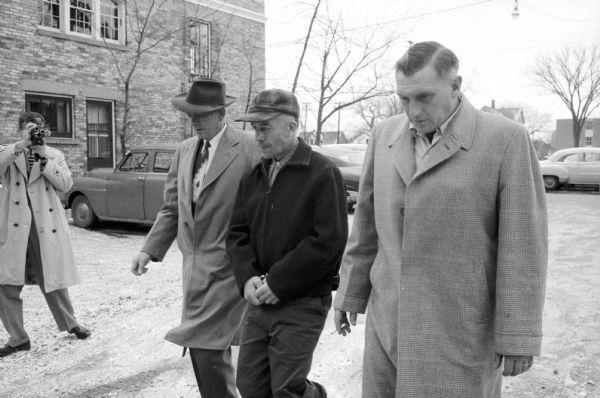 Ed Gein, serial killer and grave robber; 1906-84
Hardly the state's most prolific murderer, Gein nevertheless captured the nation's attention after police discovered a trove of human body parts in his Plainfield, Wis., farmhouse. Gein confessed to killing two women and to robbing graves and spent the rest of his days in a mental institution. Gein, the inspiration for the Norman Bates character in Alfred Hitchcock's "Psycho" and Buffalo Bill in "Silence of the Lambs", was born in La Crosse, where his mother ran a grocery store until he was 7. La Crosse detectives who went to Plainfield were unable to connect Gein to Evelyn Hartley, a 15-year-old babysitter who disappeared in 1953 and has never been found. But, more than 30 years after Gein's arrest, the judge who tried him was still peddling the idea he was responsible for her death.
John Toland, historian, author; 1912-2004
Toland, who won a Pulitzer Prize, for his 1971 book on the Japanese empire, "The Rising Sun," was born in La Crosse but moved to Connecticut as a boy. He said his interest in history sprang from watching D.W. Griffith's film "Intolerance" at the Casino Theater at Third and Main streets.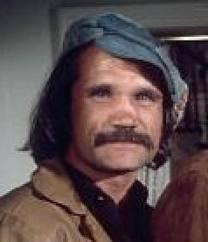 Charles Dierkop, actor
"Batman," "Gunsmoke," "Star Trek." "Fantasy Island," "Simon & Simon," "MacGyver." If you watched TV made in the 1960s, '70s or '80s, you've probably seen Charles Dierkop. You might not know the name, but remember the mustachioed villain who got beat up? That was him. Dierkop, who was raised on the North Side by his aunt and uncle, also landed parts in some great films of the 1970s — "Butch Cassidy and the Sundance Kid," "The Sting" — but never made it as a leading man. Still, he has probably the longest and most recognizable acting resume of any hometown kid.
Jake Johannsen, comedian
A regular guest of David Letterman — he's been on 35 times — this deadpan standup hosted his own show on HBO in 1992 and is currently on Showtime. Members of the Central High School class of 1978 probably remember him as Scott, a "quiet math-and-science guy."
James Cameron, civil rights activist; 1914-2006
The founder of Milwaukee's Black Holocaust Museum was often recognized as the last survivor of a lynching. James Cameron, born in La Crosse, was 16 in 1930 when two friends talked him into robbing a white couple in Marion, Ind. As he recounted in his memoir, he fled when he recognized the man, who was shot and killed. A mob later dragged Cameron's friends from the jail but spared his life.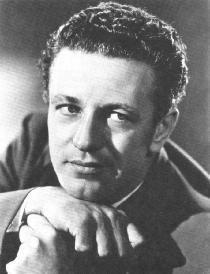 Nicholas Ray, movie director; 1911-79
Born Raymond Kienzle in Galesville, Wis., Ray attended La Crosse's Central High School before heading off to study at the University of Chicago and then under architect Frank Lloyd Wright. Ray worked in the New York theater with Elia Kazan before heading to Hollywood, where he made his biggest mark directing James Dean in the 1955 film "Rebel Without a Cause."
Joseph Losey, movie director; 1909-84
The critically acclaimed director of "Accident," "Modesty Blaise" and "The Go-Between" left Central High School in 1925 after the death of his father. Losey, whose grandfather was an early La Crosse settler and railroad founder with a street named after him, studied at Dartmouth and Harvard before making his Broadway debut at age 23. Blacklisted after refusing to testify for the Un-American Activities Committee, he moved to England and spent the rest of his life living abroad.
Tom Newberry, former NFL lineman
The Onalaska native led University of Wisconsin-La Crosse to a 1985 national championship before being drafted by the Los Angeles Rams and turning in a 10-year career as a standout offensive lineman. He's not the only local boy — or UW-L alum — to play in the NFL, but none achieved the heights of the two-time All Pro.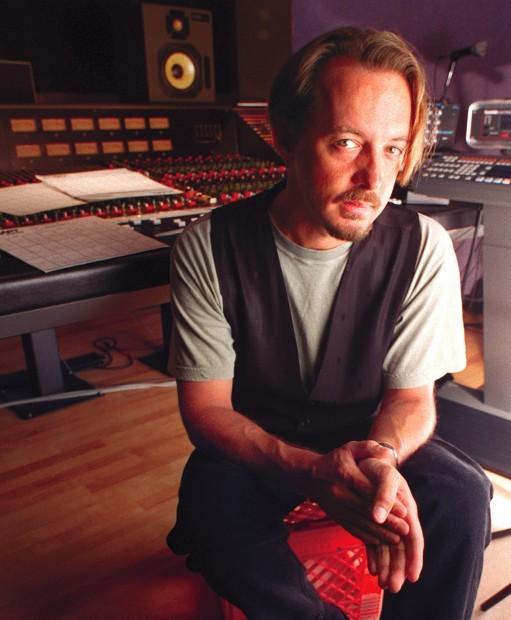 Butch Vig, musician and producer
Even if you're not familiar with Butch Vig's band, Garbage, you've probably heard his work as a producer of the Smashing Pumpkins' album "Gish" and Nirvana's "Nevermind," which pretty much set the tone for '90s rock. Though he launched his musical career from Madison in the 1980s, Vig grew up in Viroqua, the son of a doctor and a music teacher.
C.C. Washburn, governor, member of Congress, businessman; 1818-1882
You wouldn't have any Cheerios in your bowl if this La Crosse settler hadn't been a visionary businessman. Born in Maine, Cadwallader C. Washburn settled in La Crosse in 1861 after serving two terms in Congress. He led a Wisconsin cavalry regiment in the Civil War and served as a general in the Union Army. Washburn returned to his home at 612 Ferry St., served another five terms in Congress and one term as governor of Wisconsin but retired from politics after an unsuccessful bid for Senate and turned his attention to business, building the first of several Minneapolis flour mills that would become known as General Mills.
Walter Ristow, cartographer; 1908-2006
Though his brothers were perhaps better known around La Crosse (Harold was postmaster; Fred was comptroller for the Tribune), Walter Ristow rose to the top of his profession during a 31-year career at the Library of Congress, where he began working after World War II and retired as chief of the geography and map division.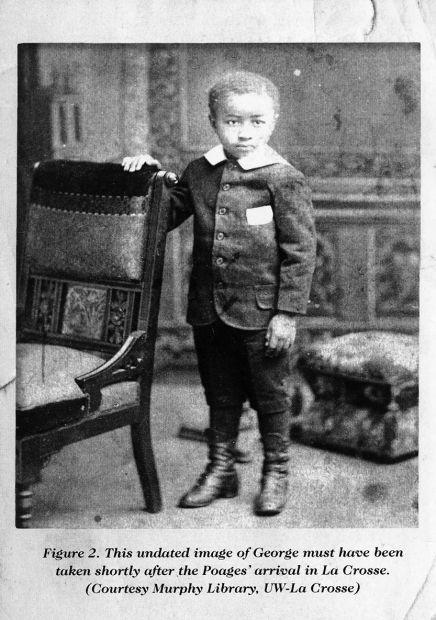 George Poage, Olympic sprinter; 1880-1962
The first black American athlete to win an Olympic medal started running at La Crosse High School, where he graduated in 1901, second in his class. He went on to the University of Wisconsin-Madison and became the first black individual Big Ten champion before winning bronze medals in the 200 and 400-meter hurdles. Poage went on to teach English and Latin and worked as a postal clerk in Chicago.
Eddie Konetchy, infielder; 1885-1947
La Crosse has produced a few big leaguers, but none with a career like Konetchy, who was given a diamond ring and carried off the field when he left the local sandlot for the St. Louis Cardinals in 1905. The first baseman racked up 1,169 hits in 1,993 major league games before returning to the minors, where he played until 1923. Konetchy has the distinction of playing in the longest major league game, a 26-inning affair between his Brooklyn Dodgers and the Boston Braves. The game ended in a 1-1 tie when it got too dark to see the ball.
---
The Tribune's entire A-to-Z look back at La Crosse area history
Ace Telephone Association
A G Cooperative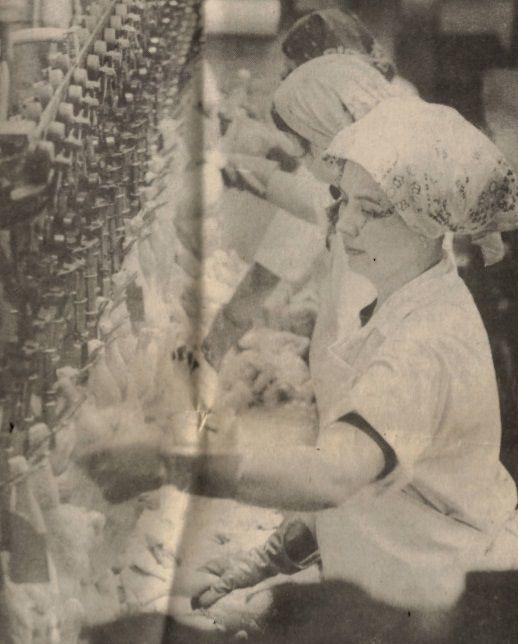 Allen's department store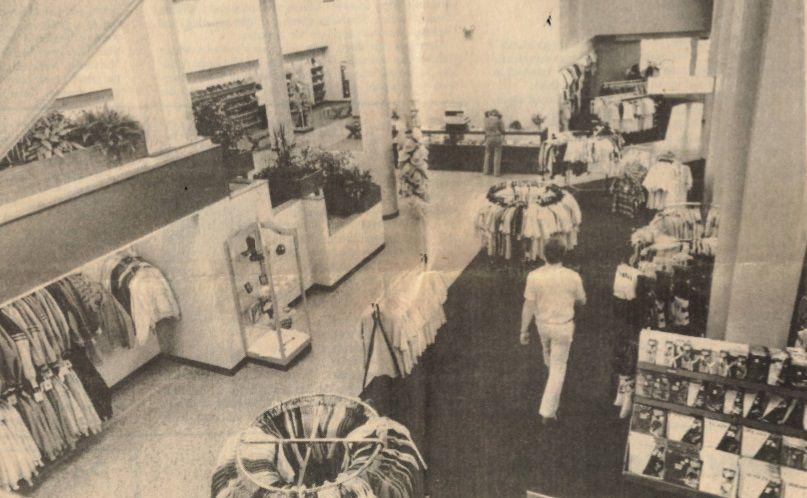 Alley Kat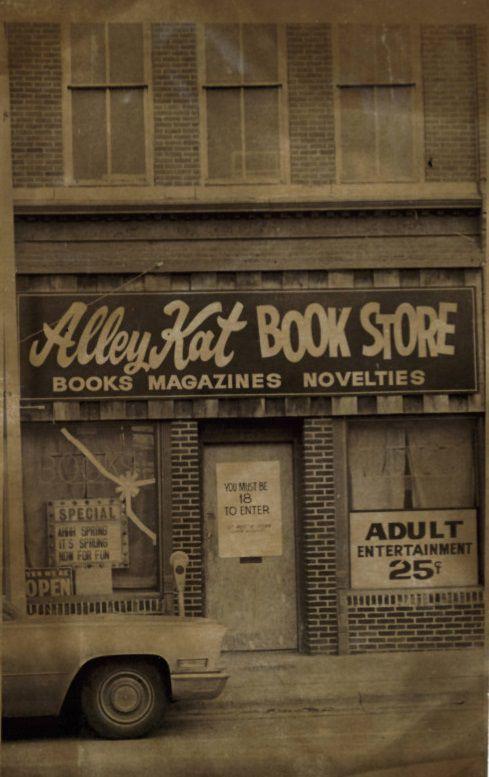 Allis Chalmers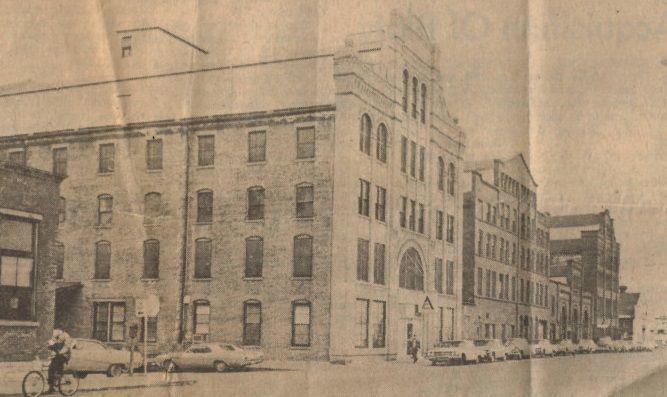 Amtrak
Ardie's Restaurant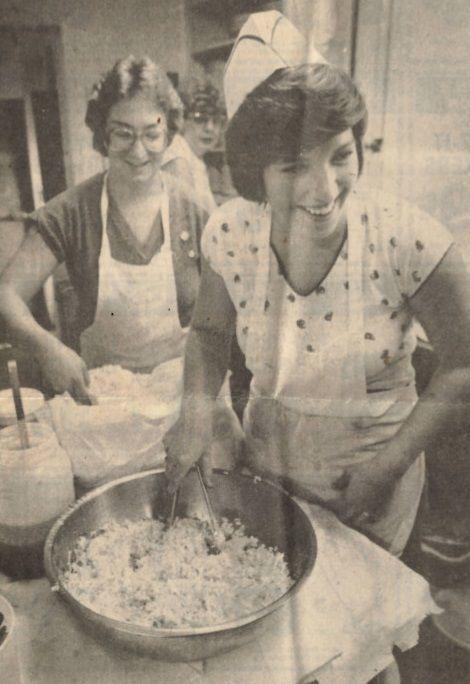 Arenz Shoe Co.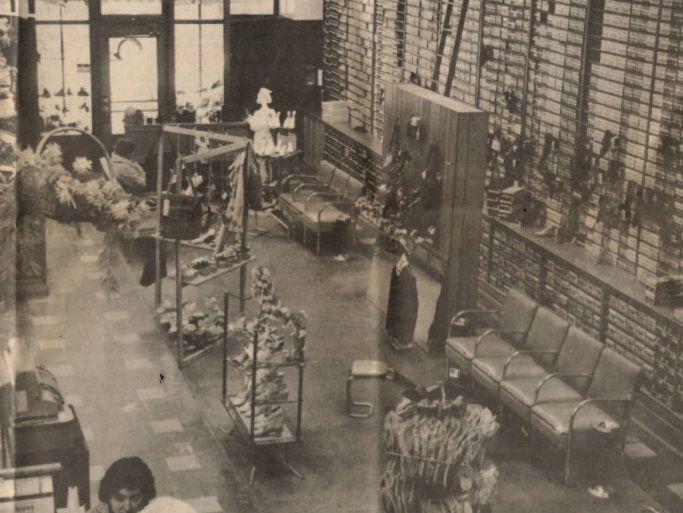 Ashley Furniture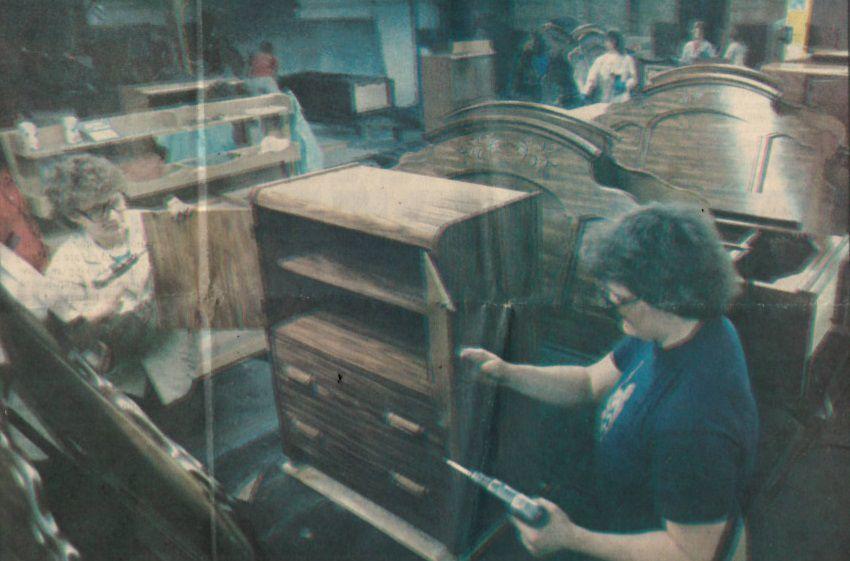 Auto-Lite

Bartl Brewery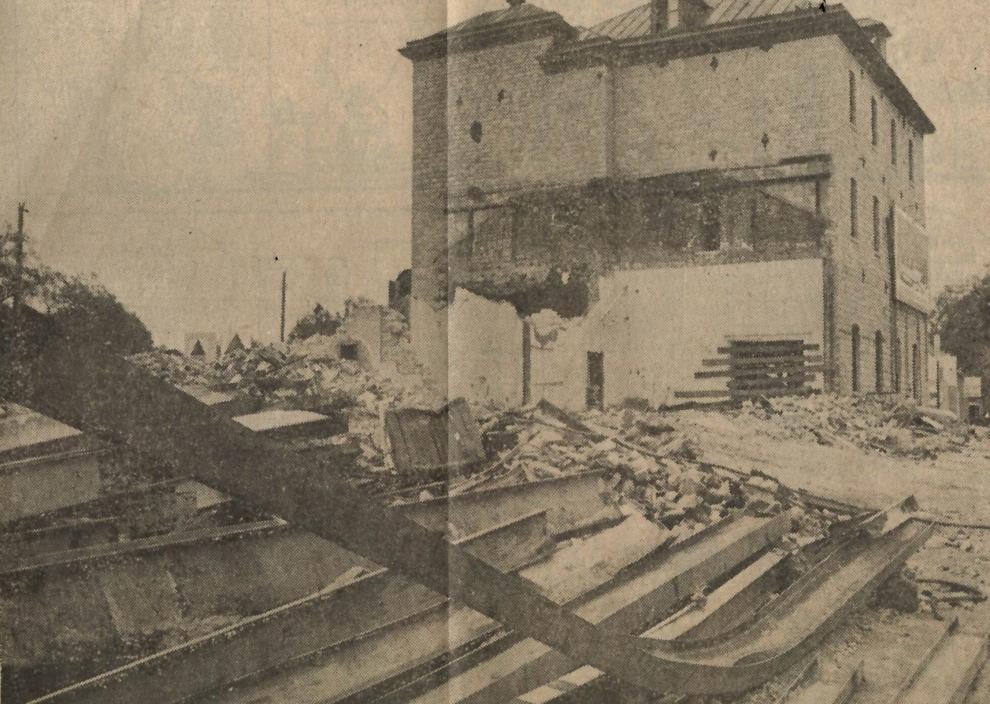 Barney's Cheese Factory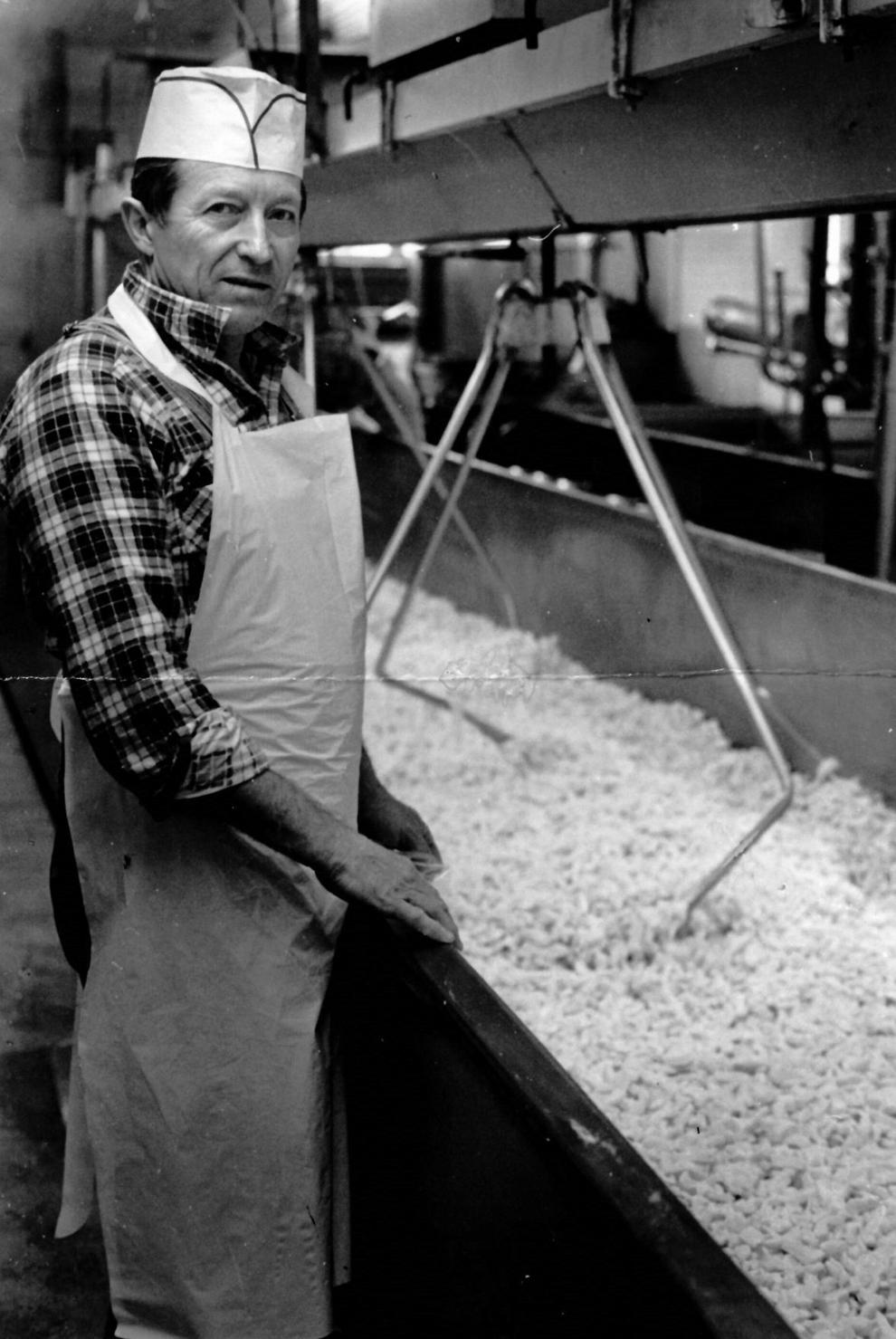 Baus Catering Service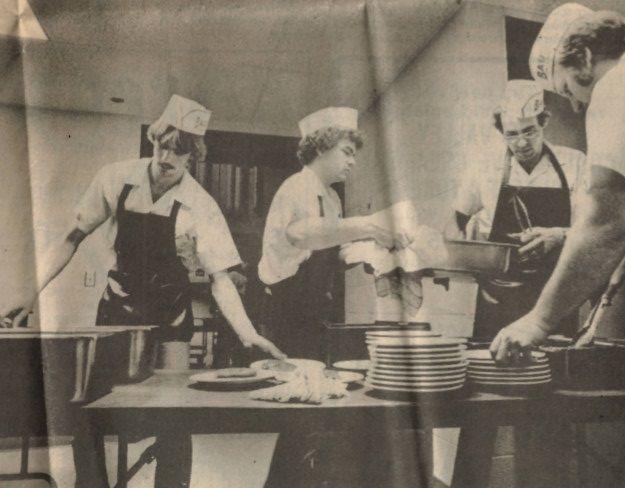 1976: Ben Franklin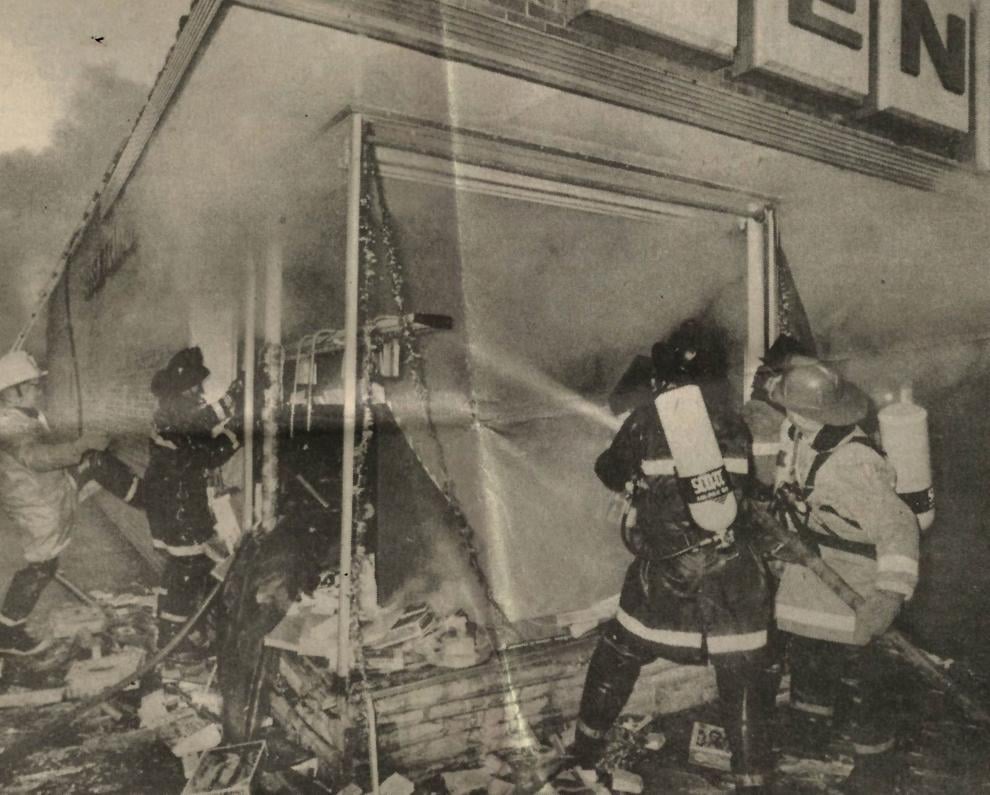 1971: Behind the Brewery Gallery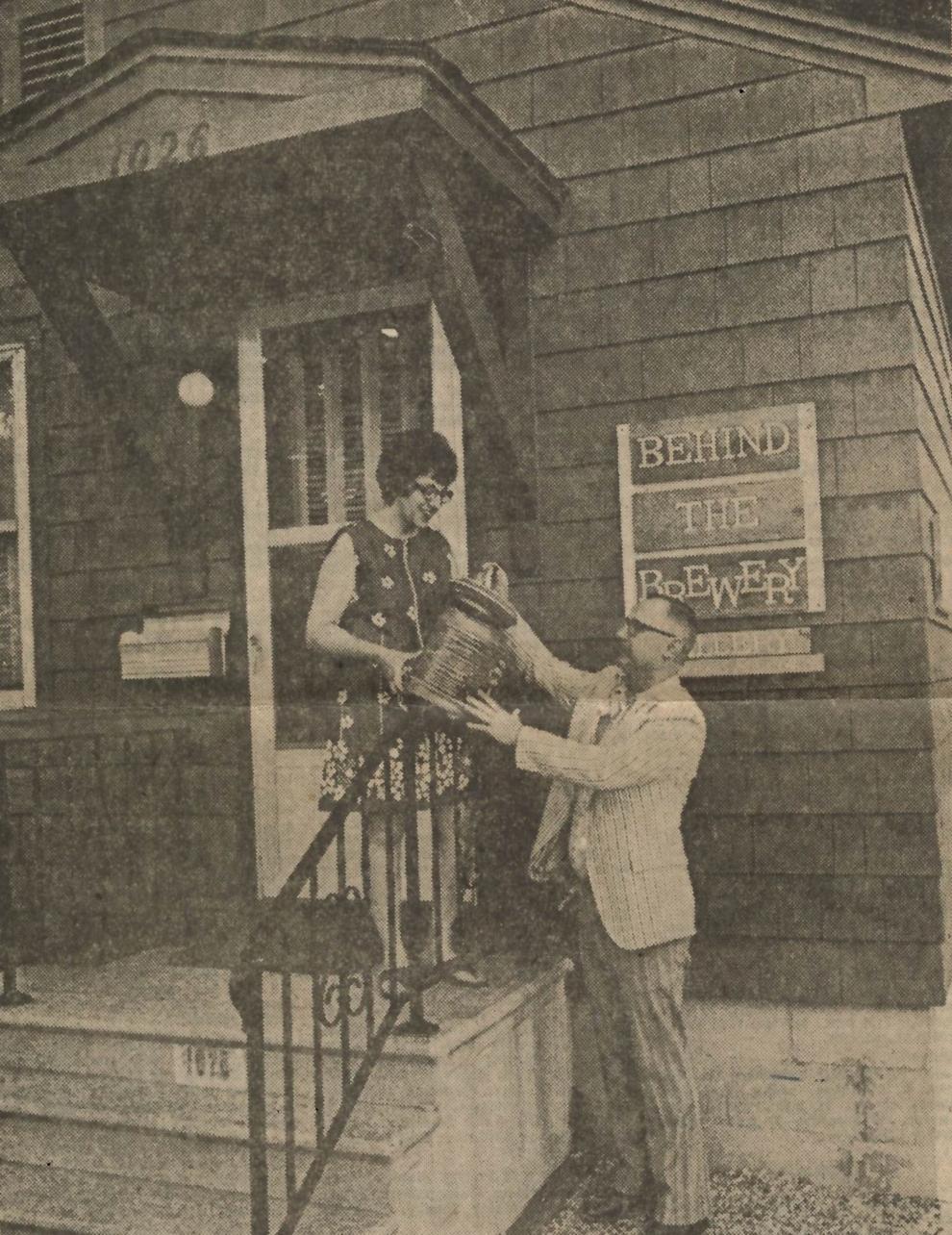 1962: Bell Discount Store
1977: Bert's Magic and Fun Shop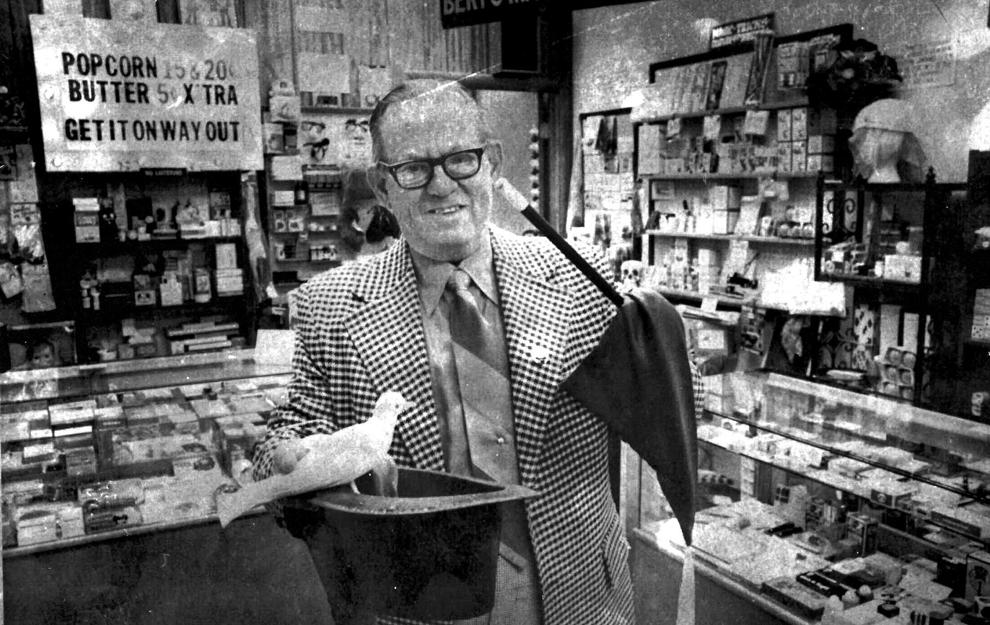 Blue Tiger Lounge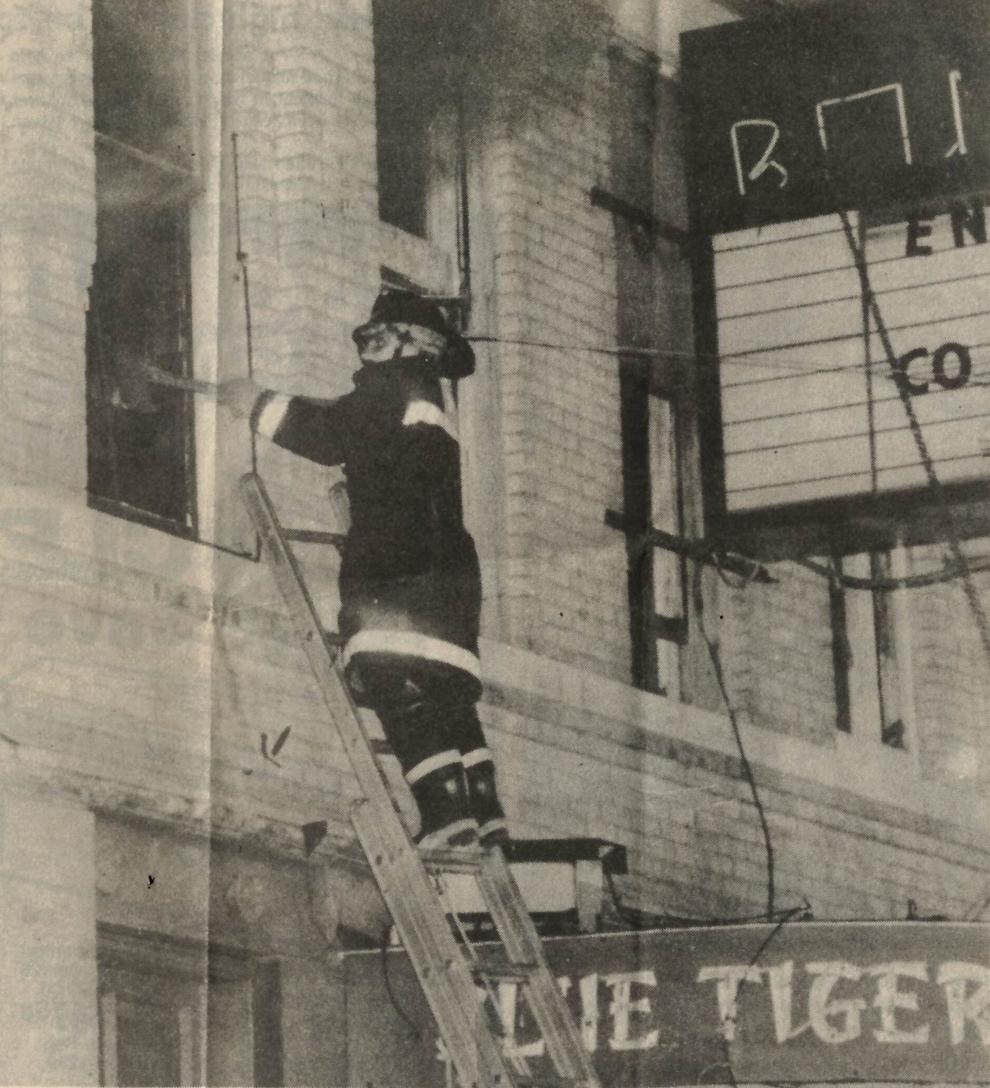 Big River Cattle Co.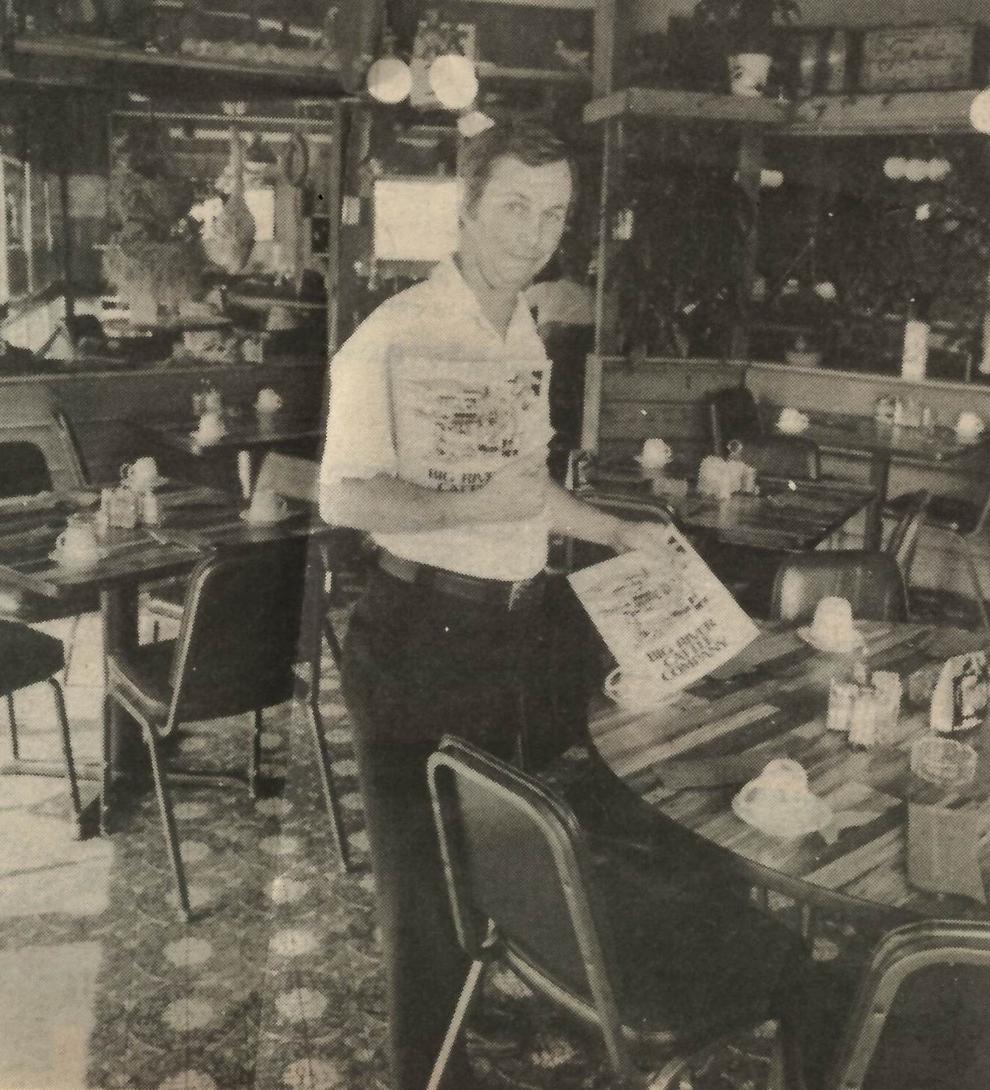 Big Dipper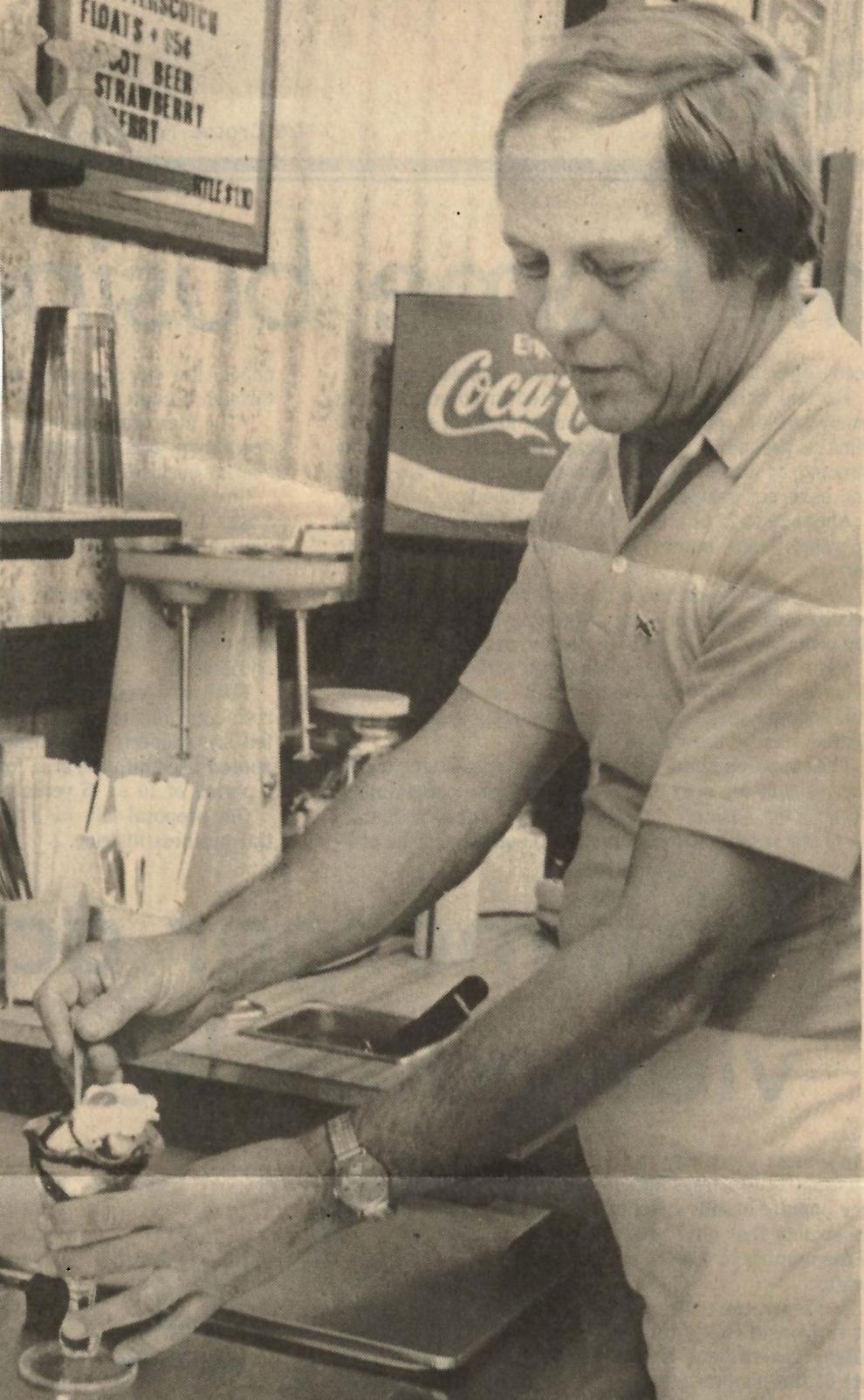 Bon Appetit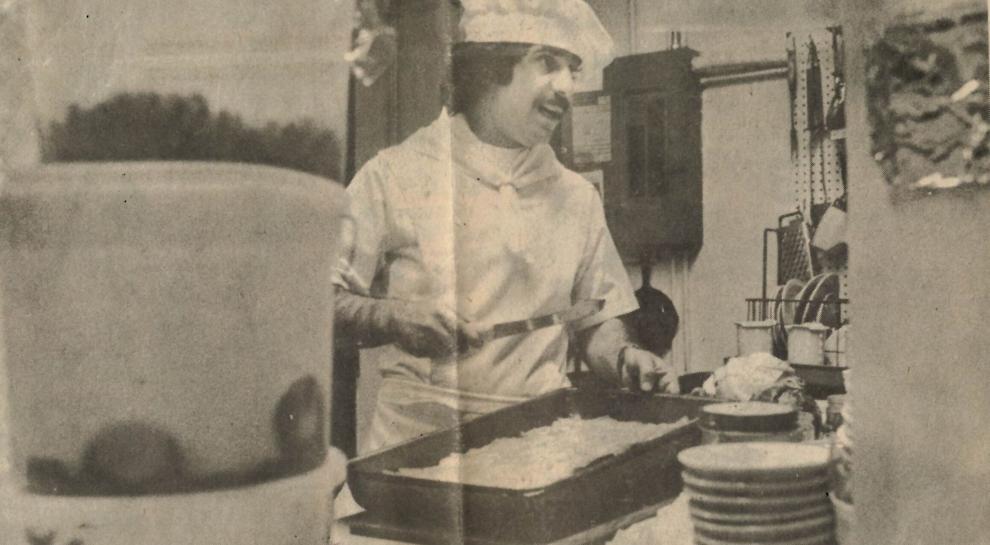 1975: Bodega Lunch Club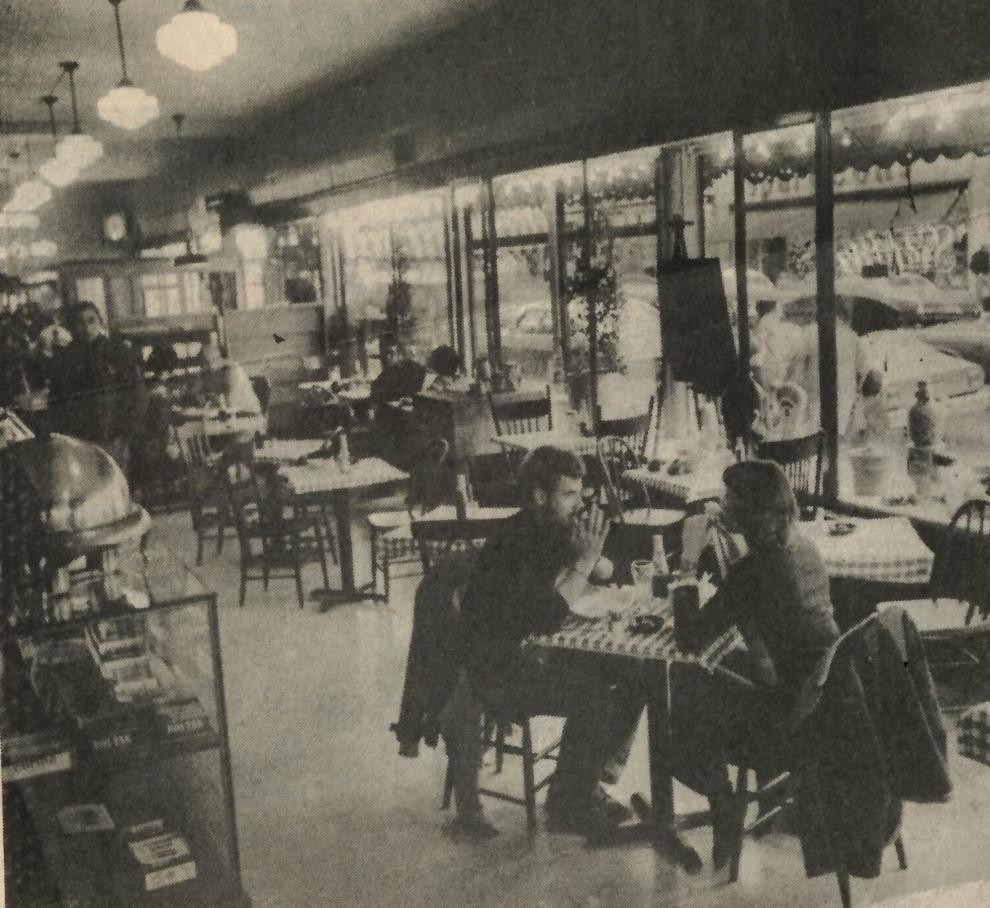 1973: Book Exchange
1923: Borgen's Restaurant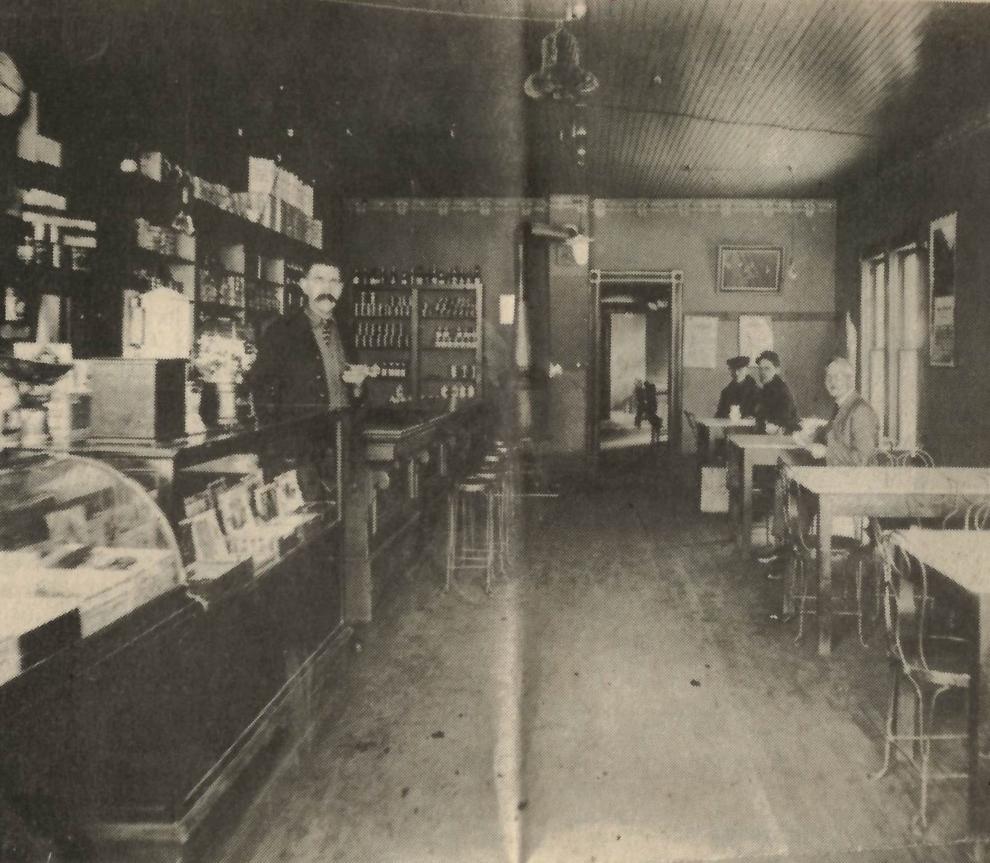 1971: Bridgeview Plaza Shopping Center
Bridgeman's Ice Cream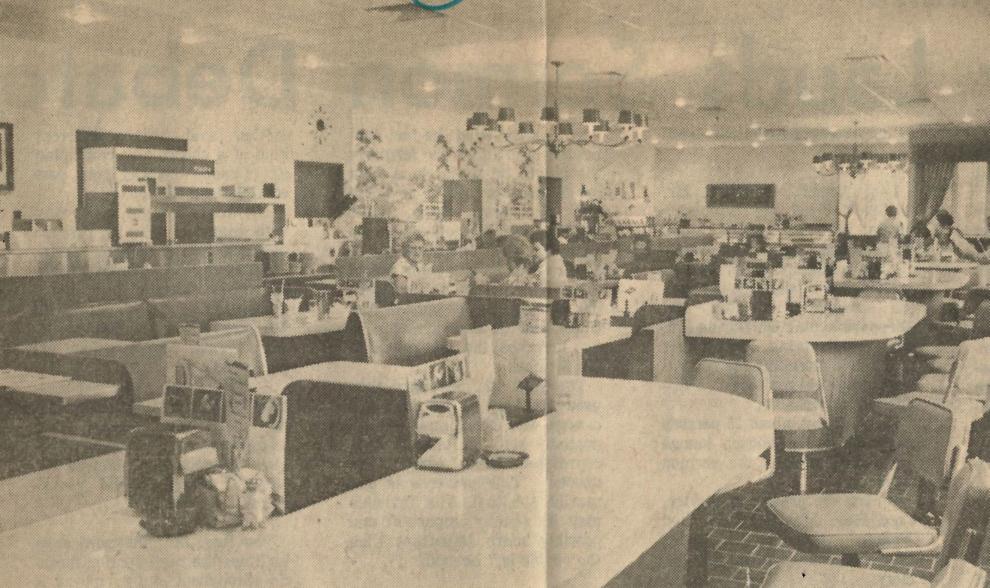 1985: Century Telephone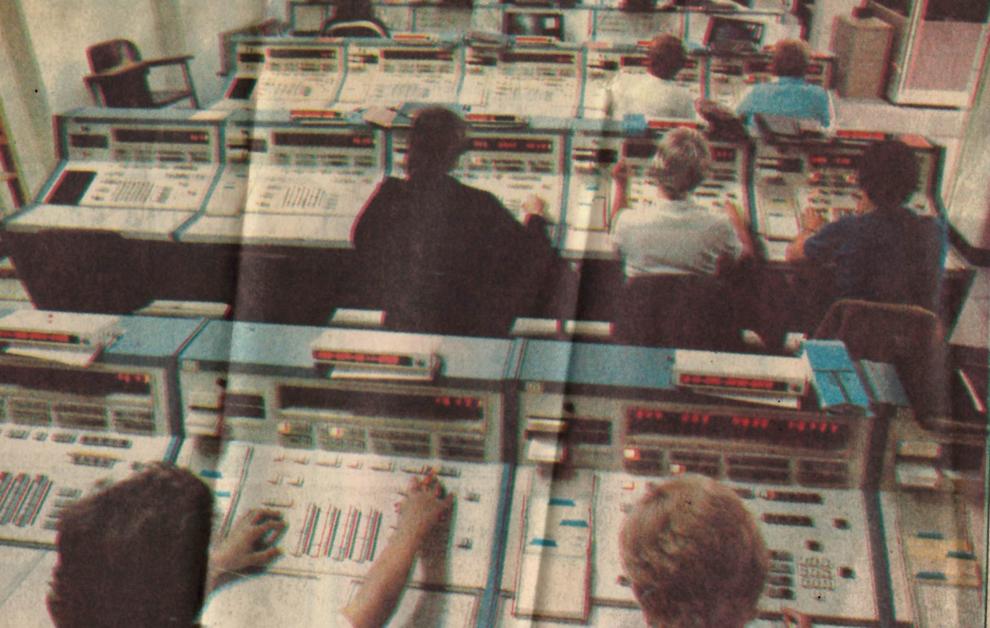 Circus Supper Club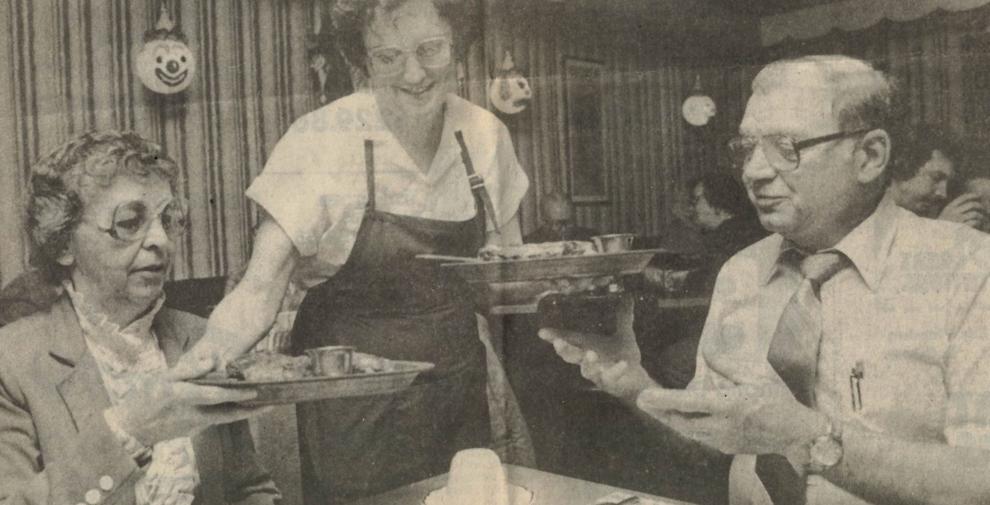 ComputerLand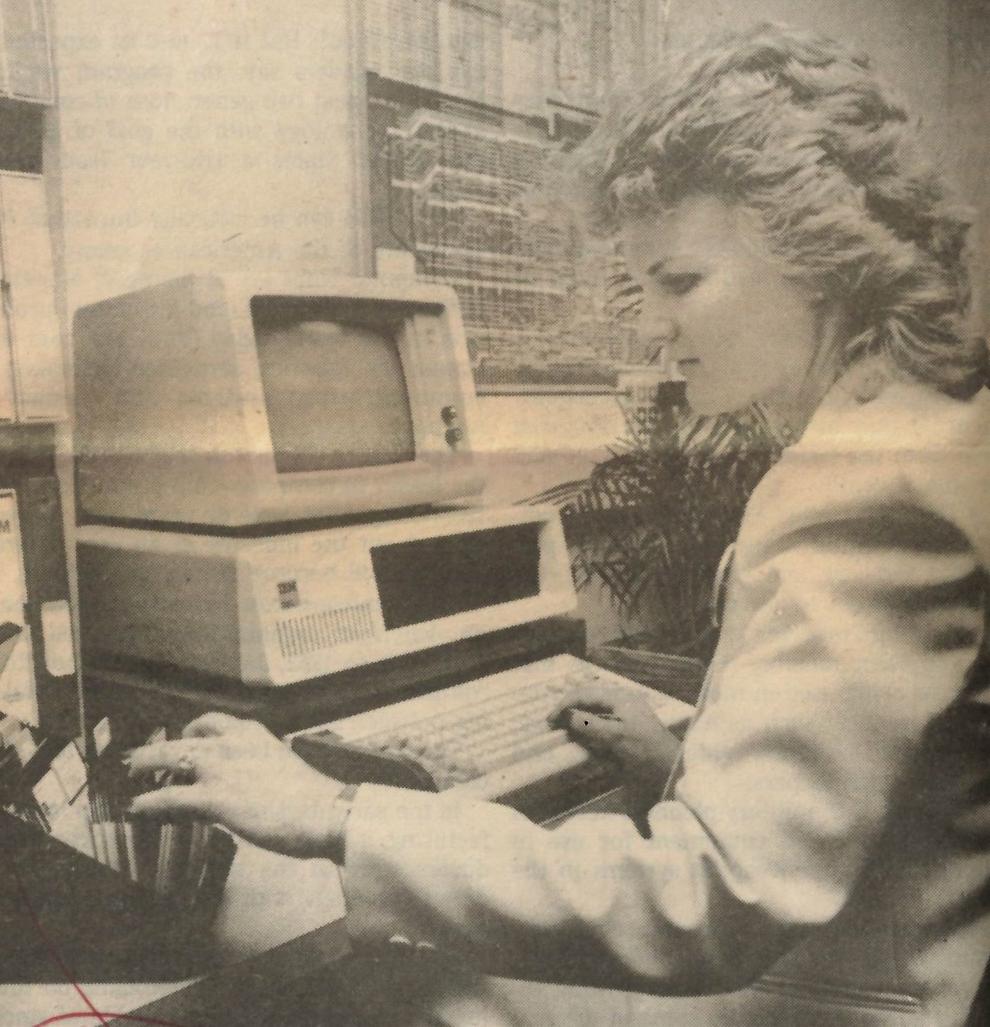 Cavalier

Chop House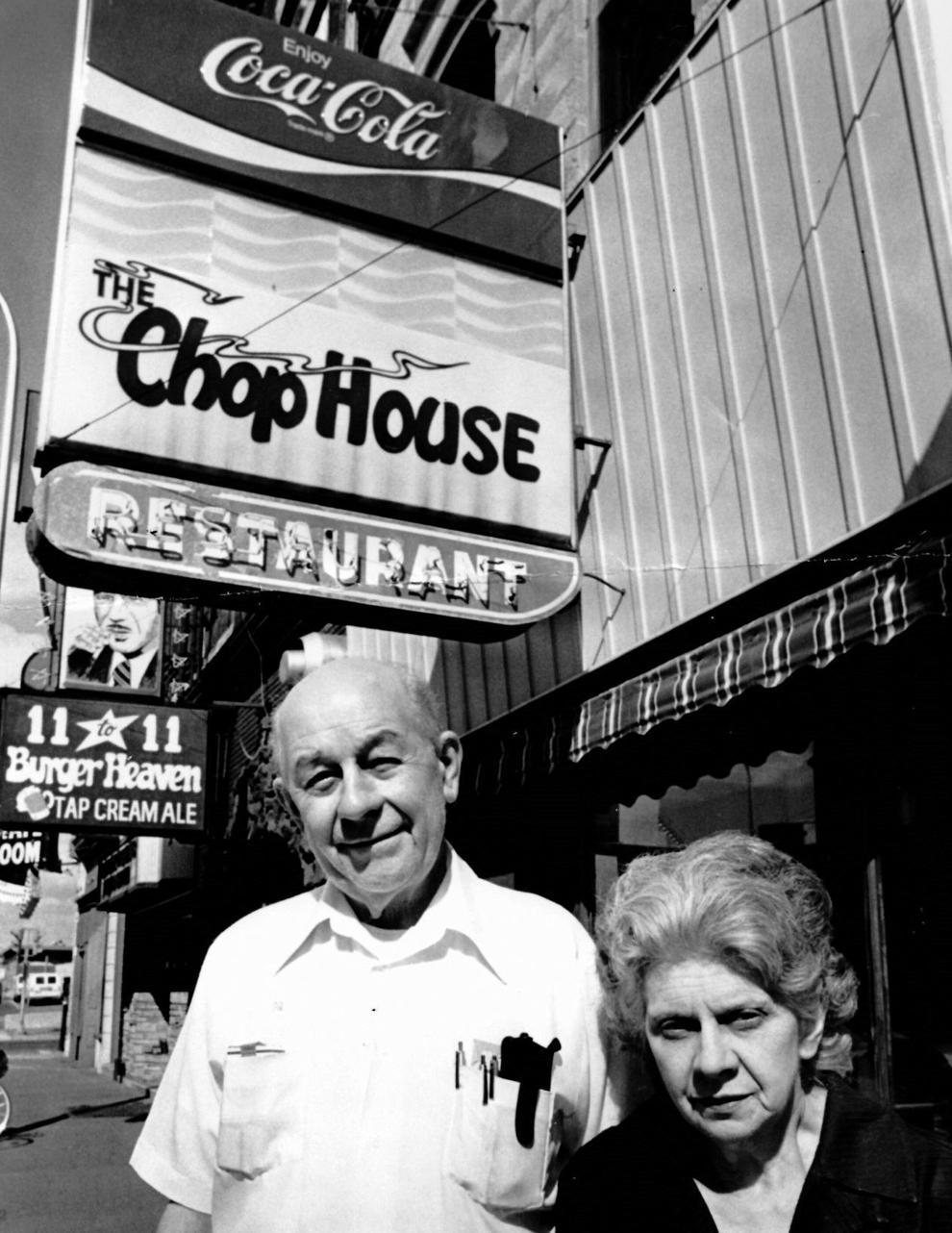 1979: Carriage House of Fashion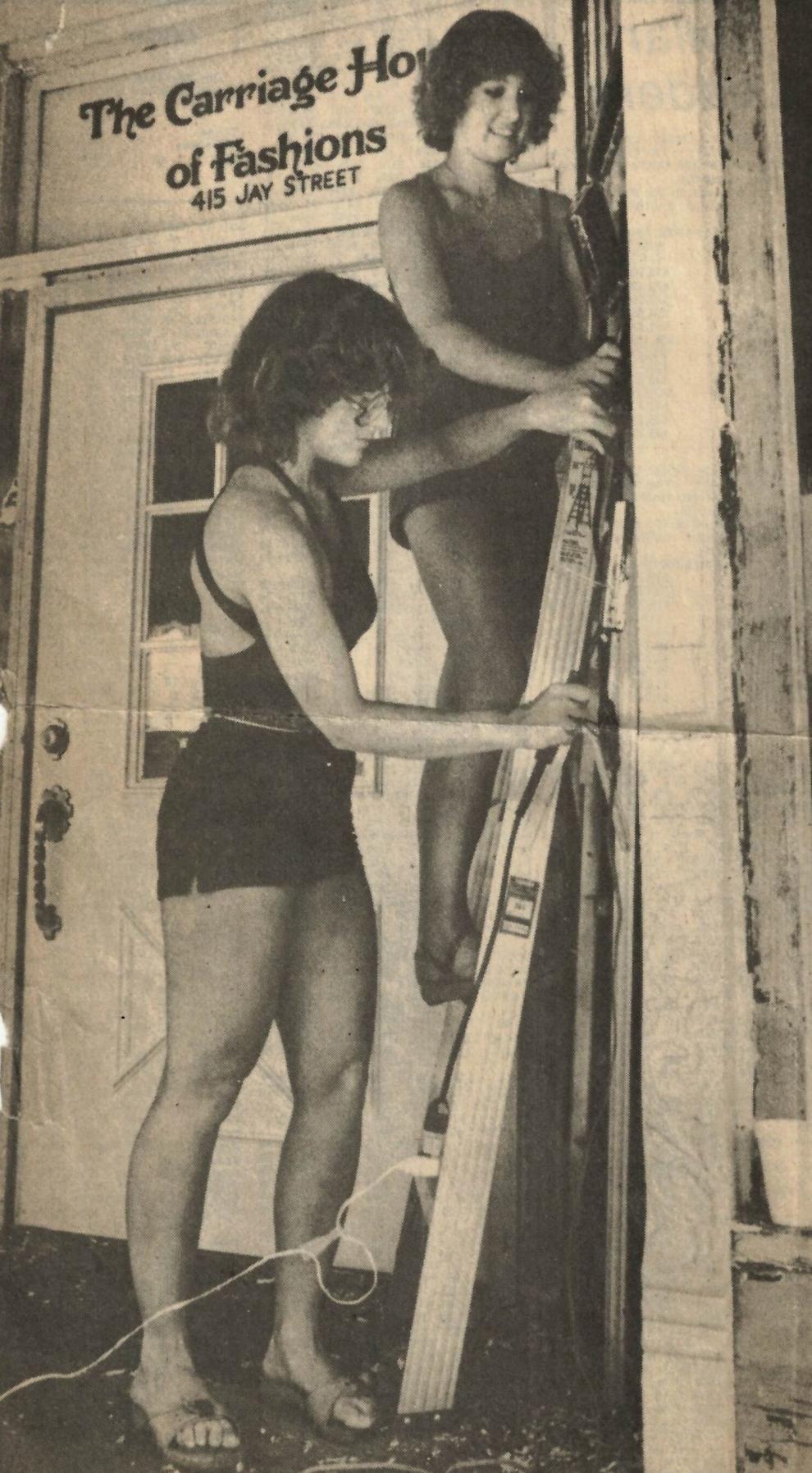 Cheddar 'n Ale
Clothes N' Counter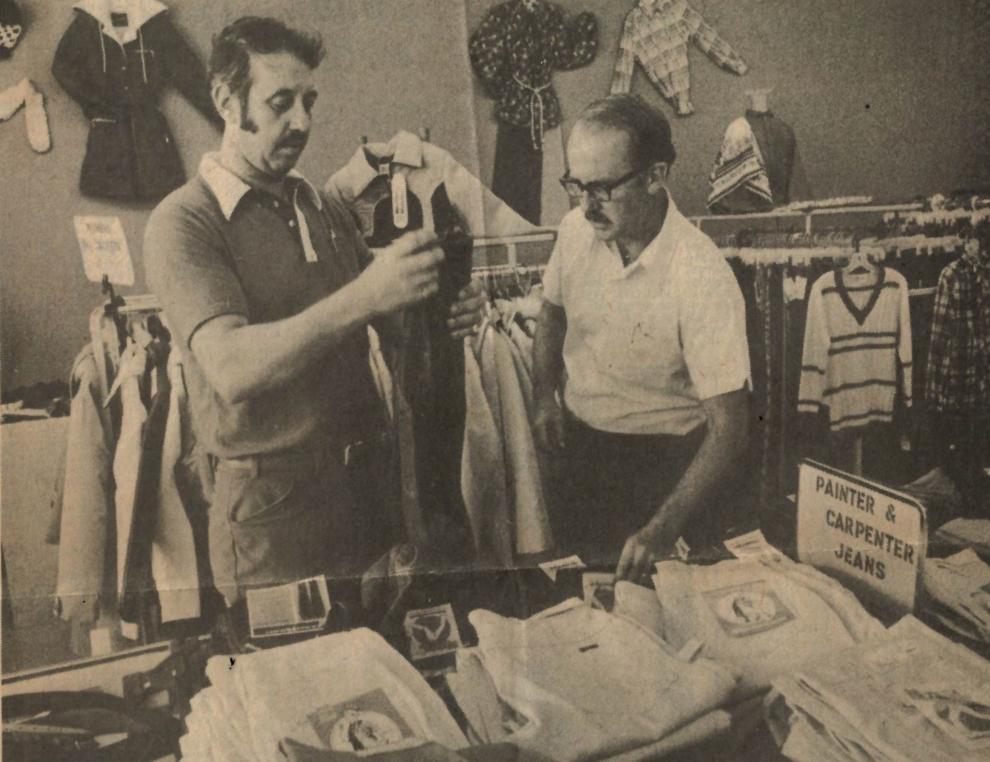 1974: Caravel TV Sales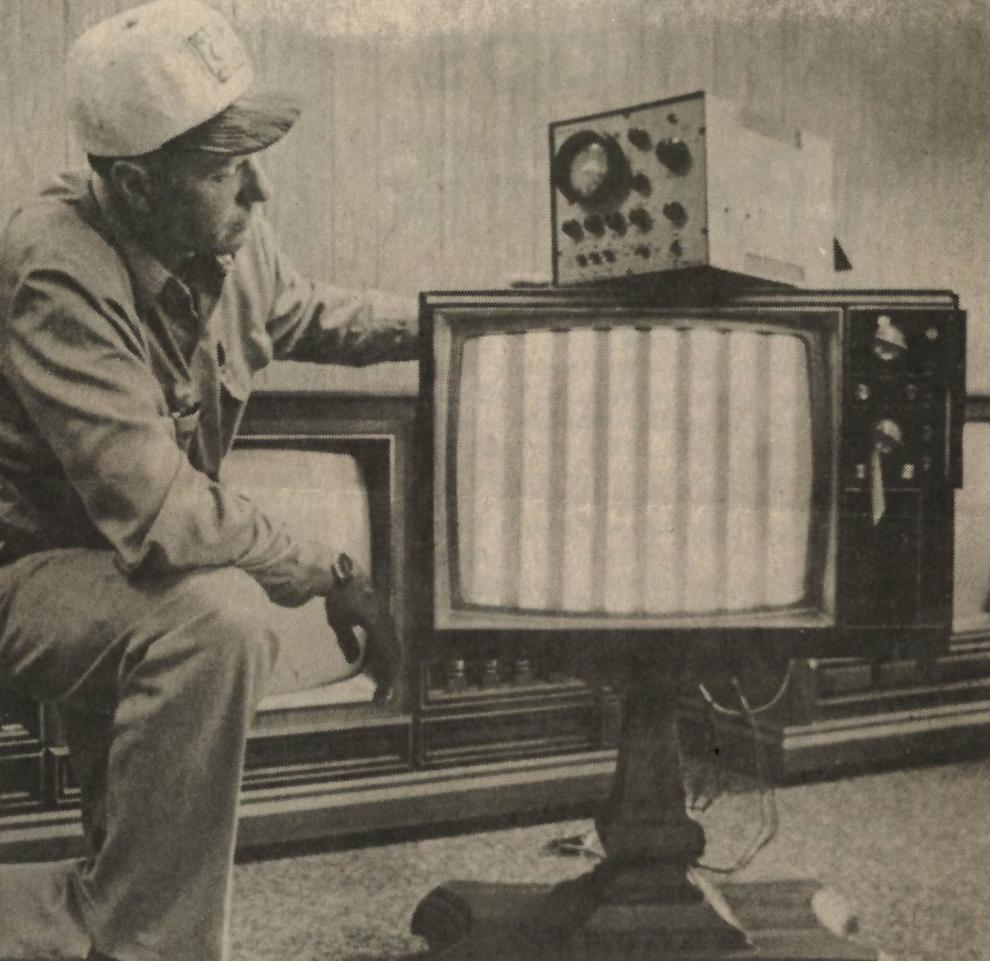 1973: Coney Island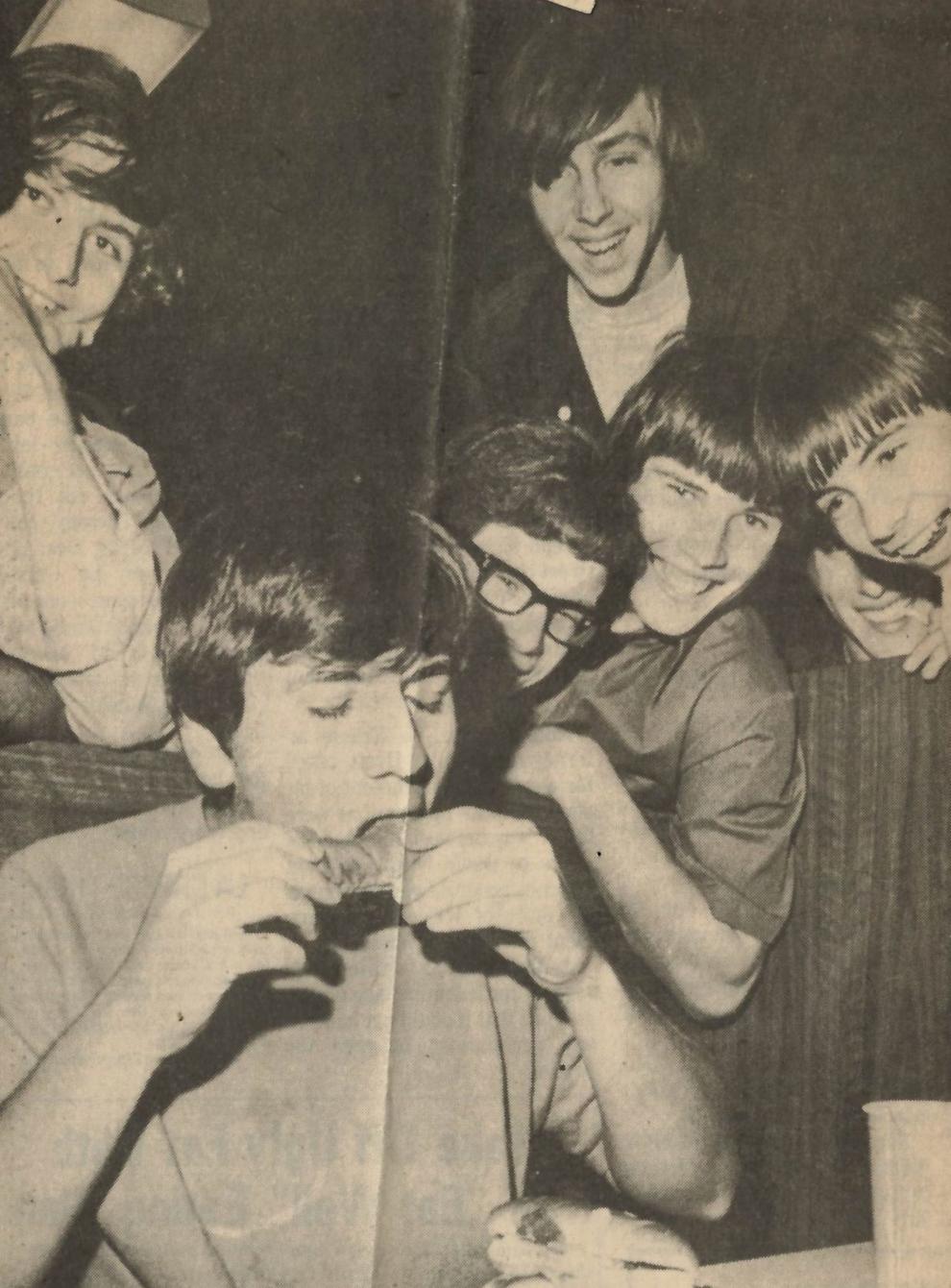 Coulee Golf Bowl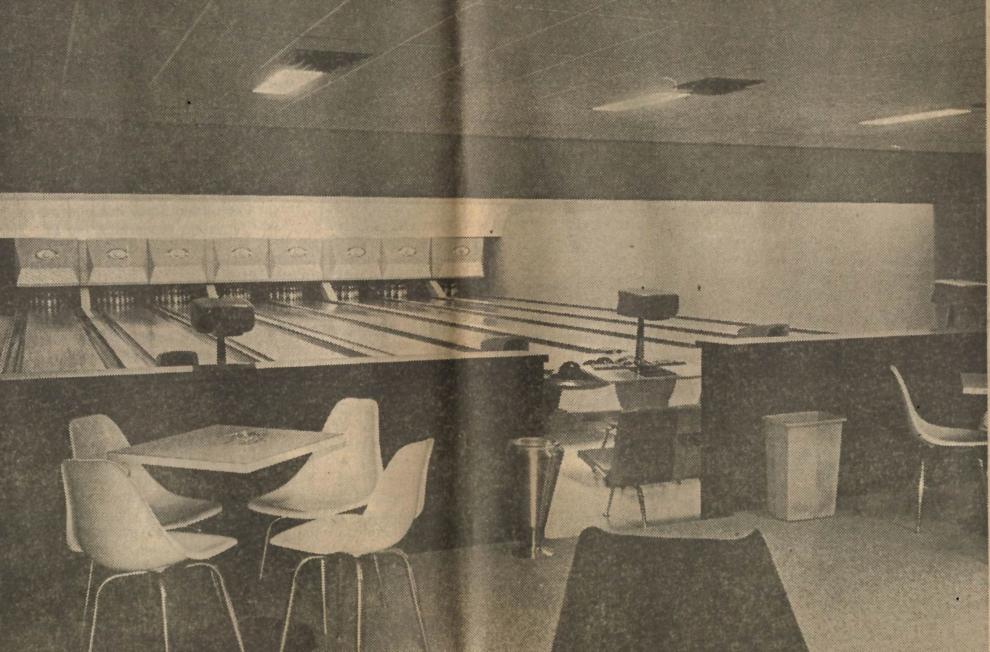 Coulee Bank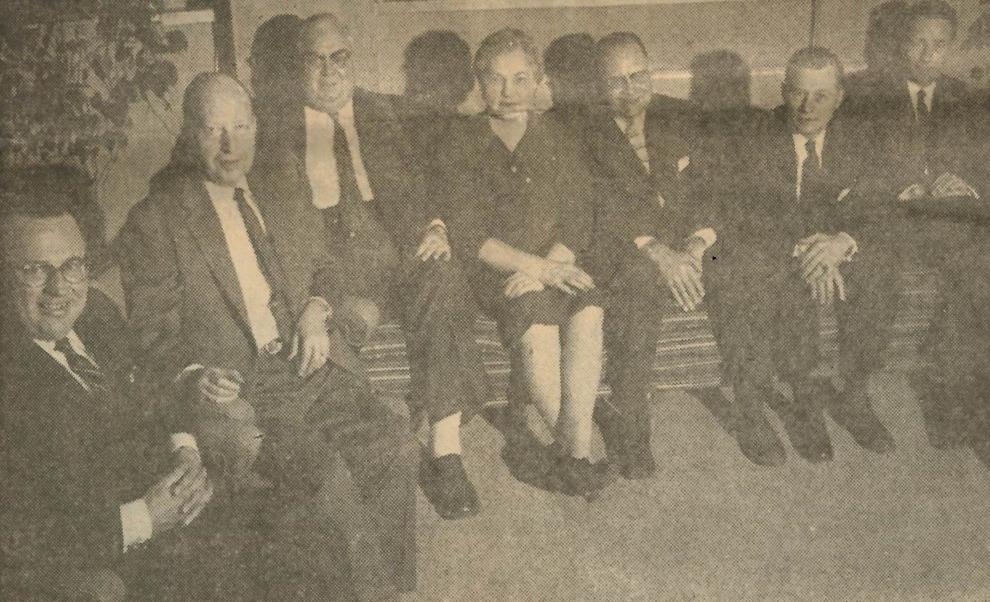 Coast-to-Coast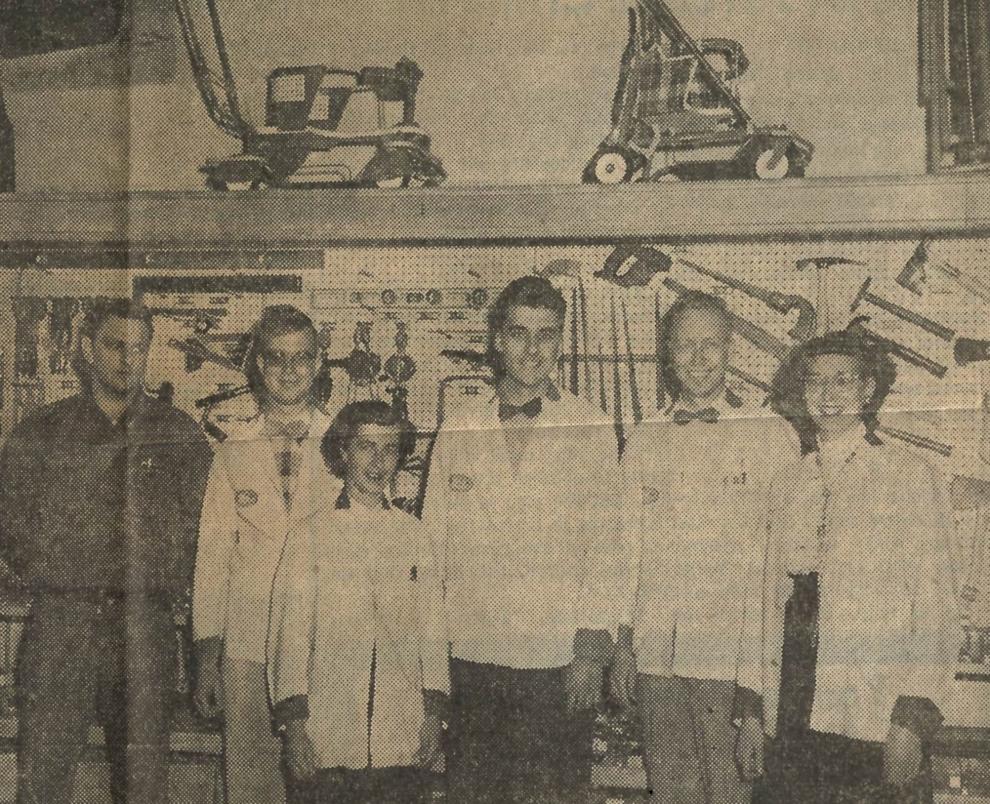 1954: Crescent Jewelers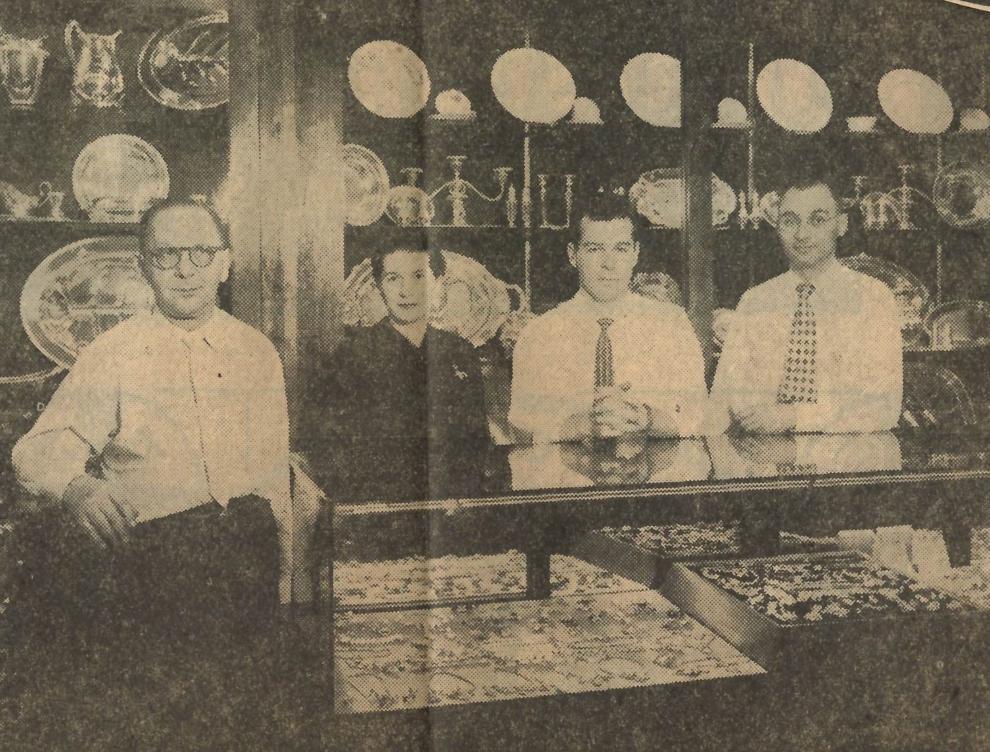 1954: Community Camera Center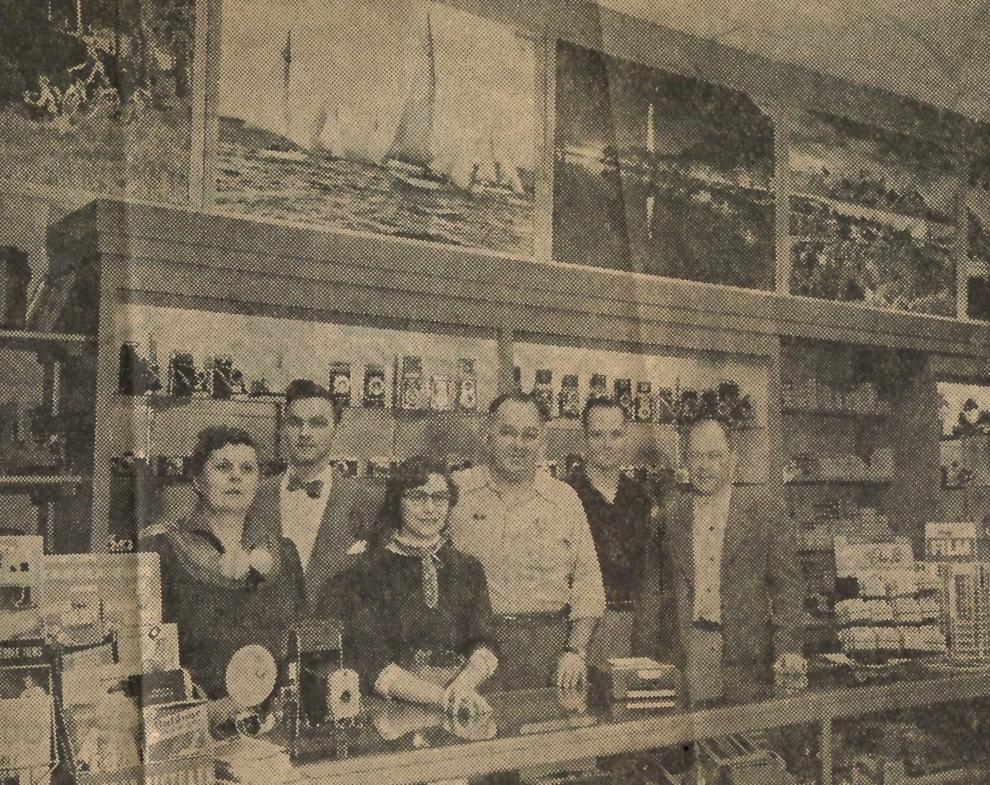 Cub Foods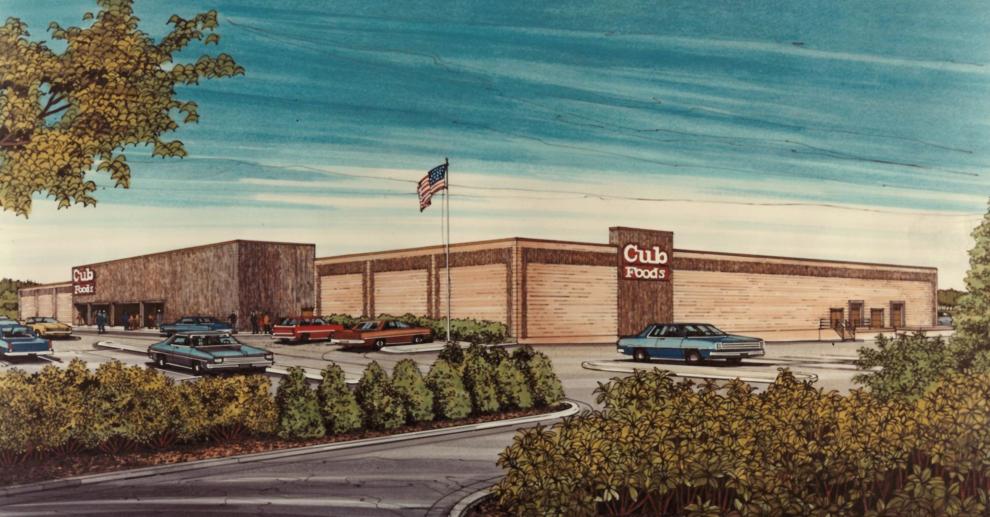 Don's Seldom Inn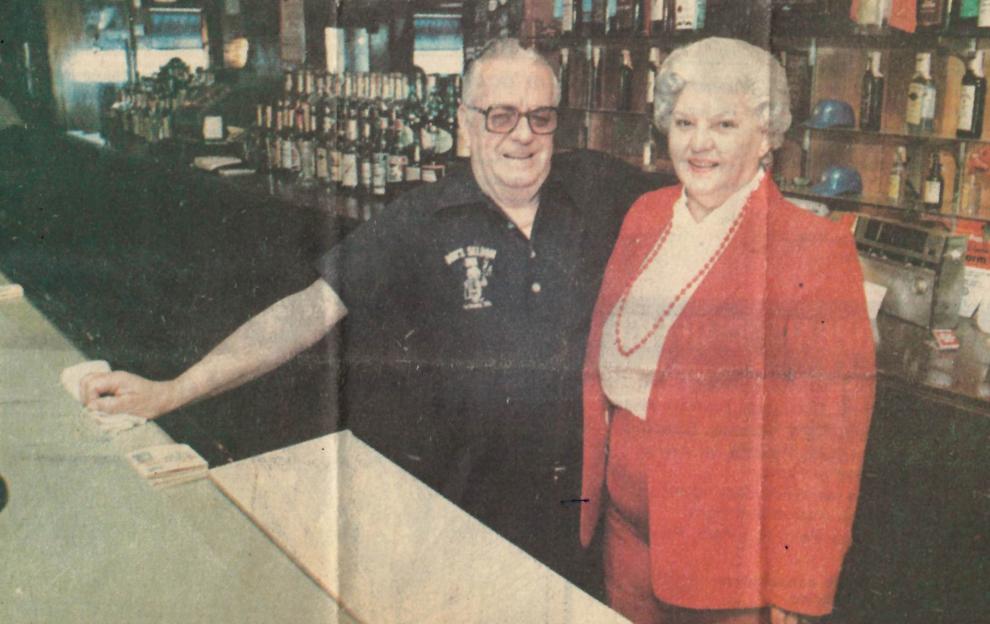 Dee's Gasoline Alley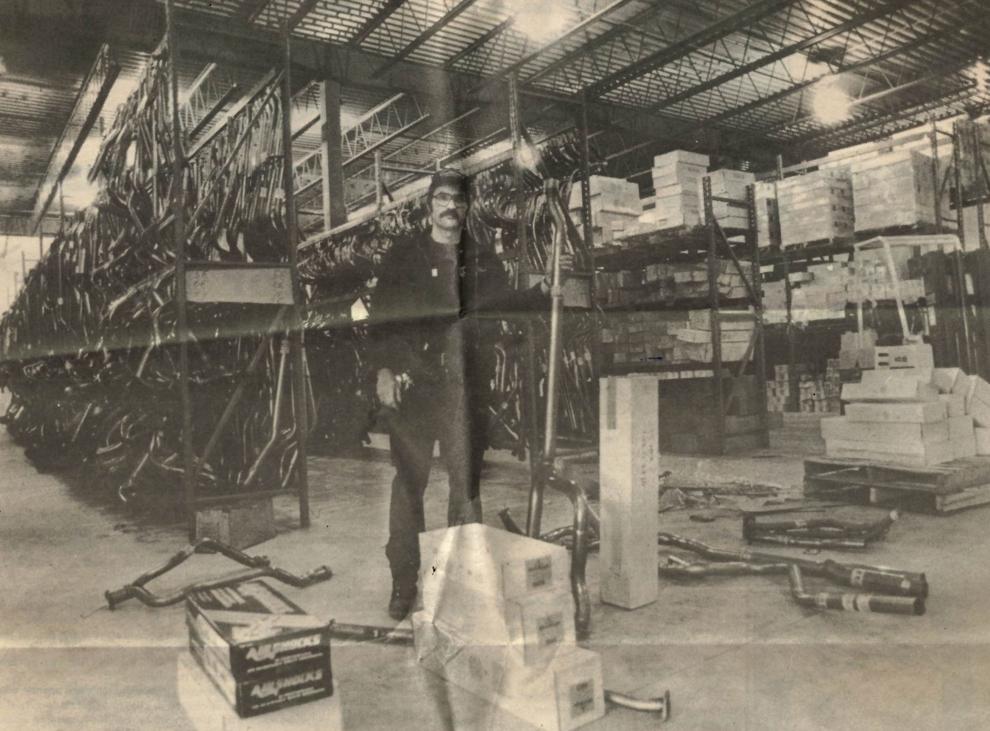 Dairyland Power Cooperative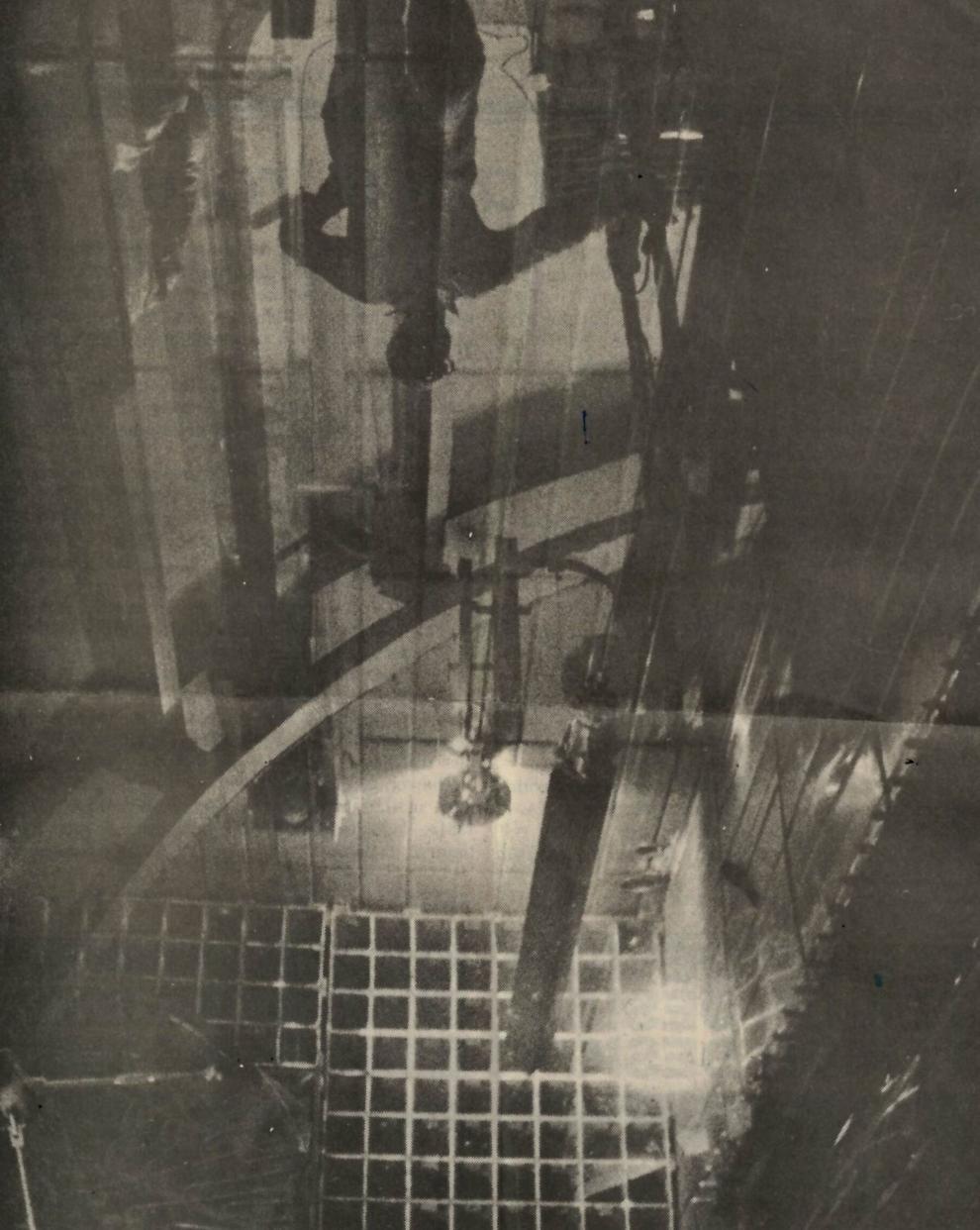 Dad and Lad's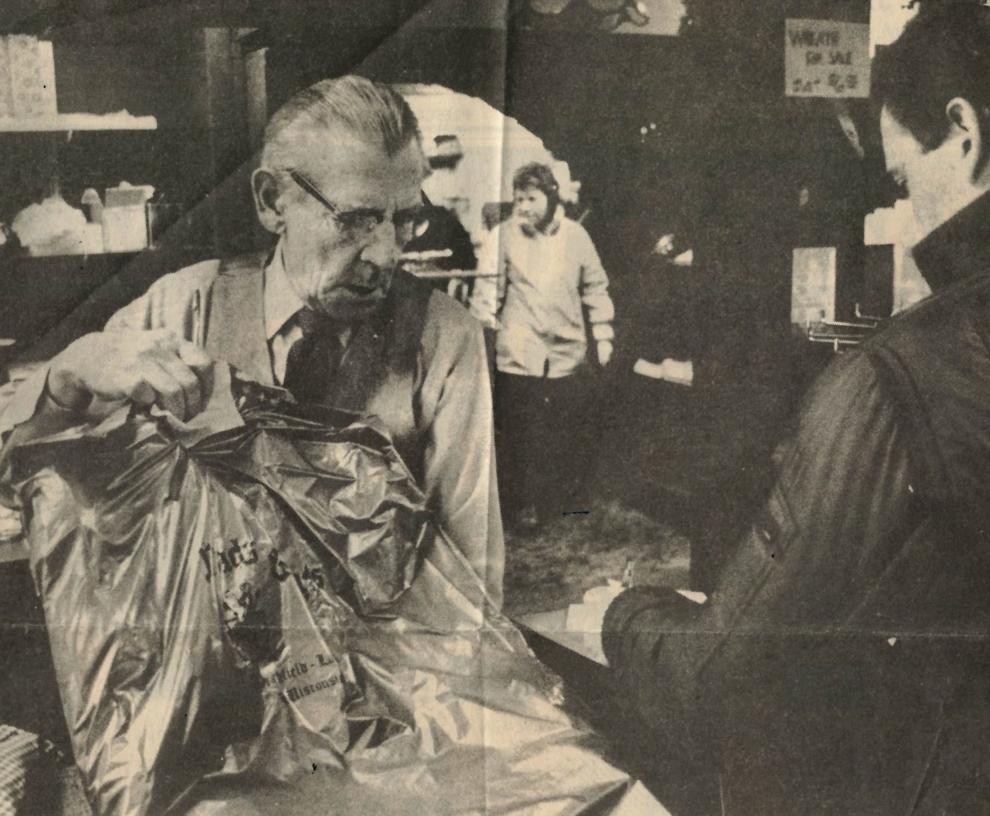 1982: Dayton's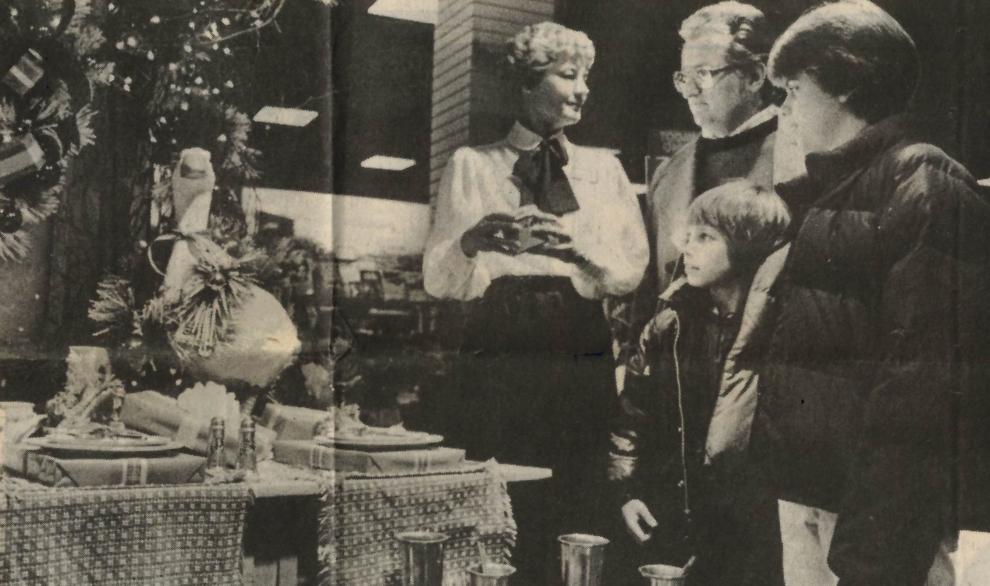 1982: Drugan's Supper Club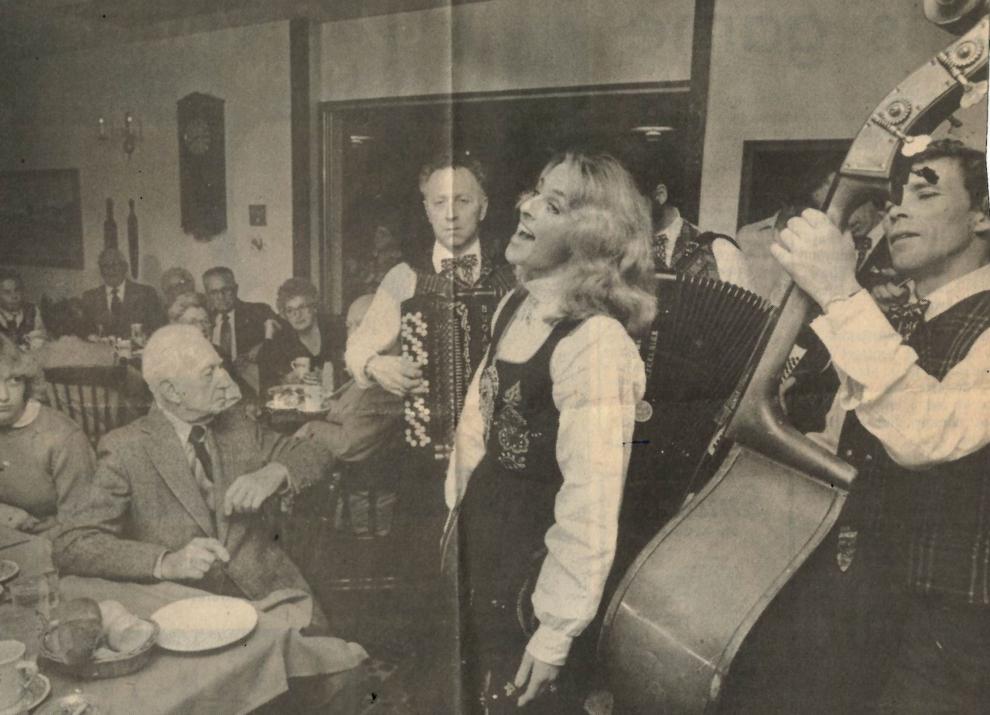 Danny's House of Music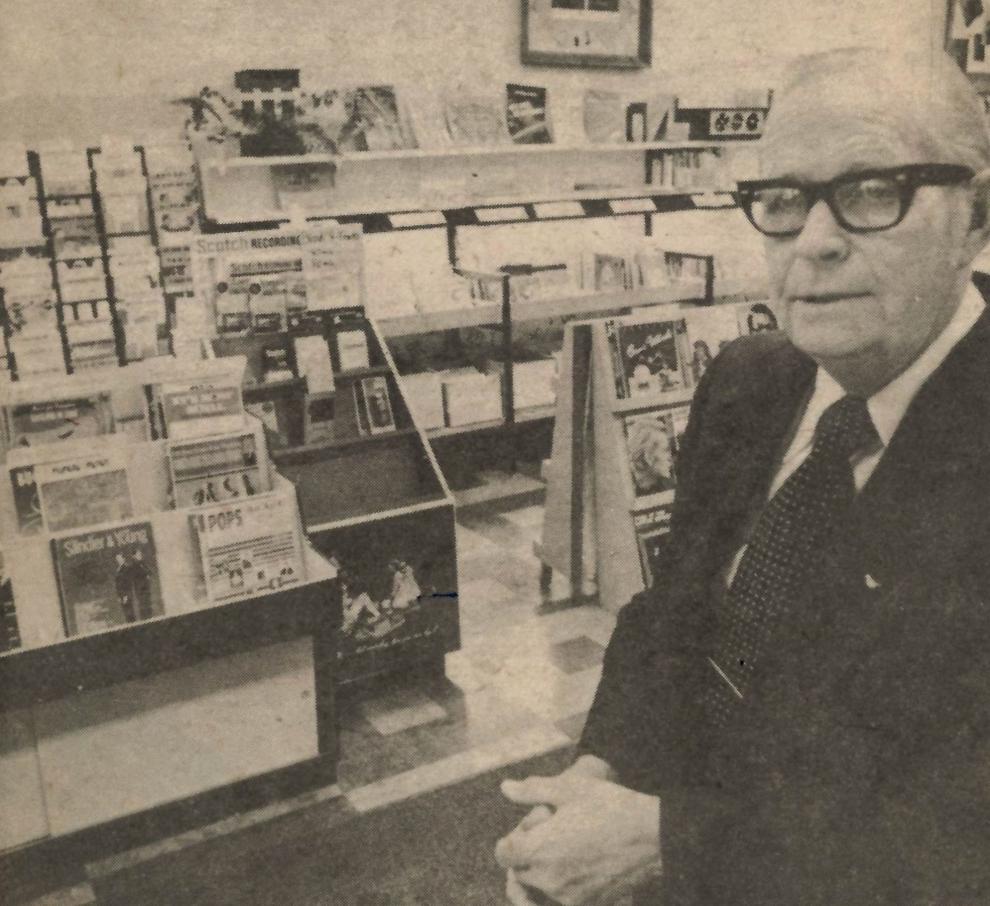 Dartmouth Clothiers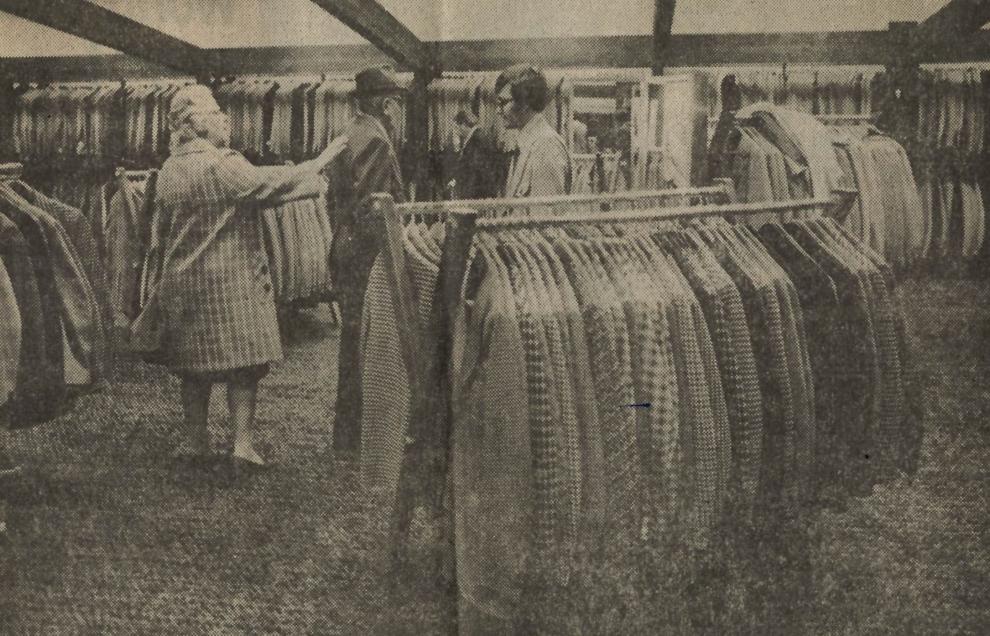 1965: Dog House Restaurant

Dahl Ford

Ernie Tuff Museum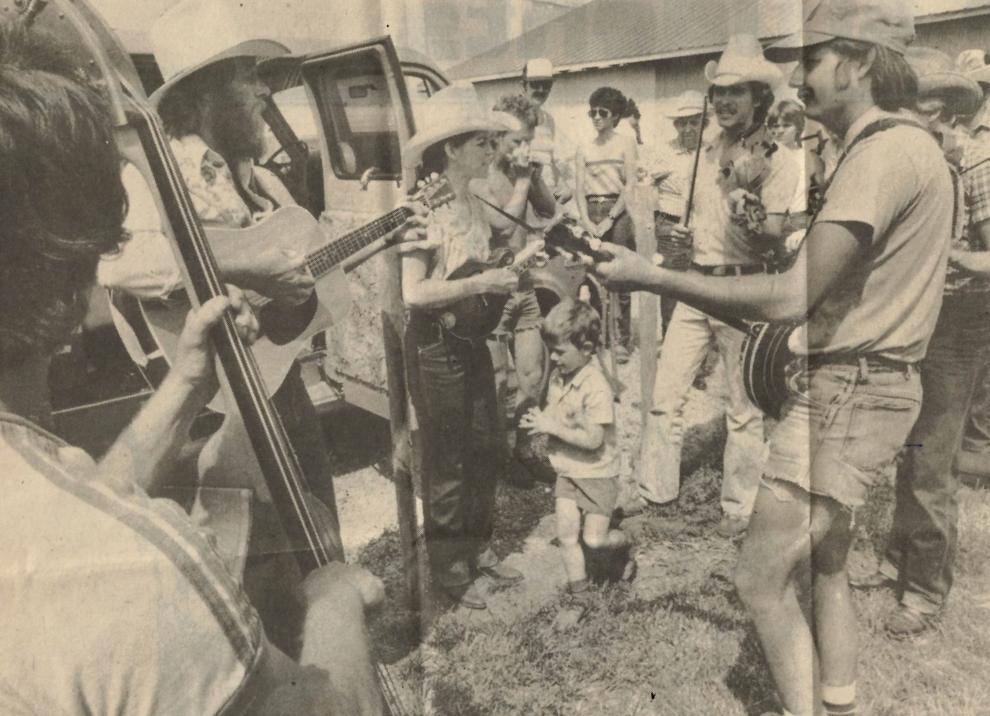 Elite Restaurant and Candy Shop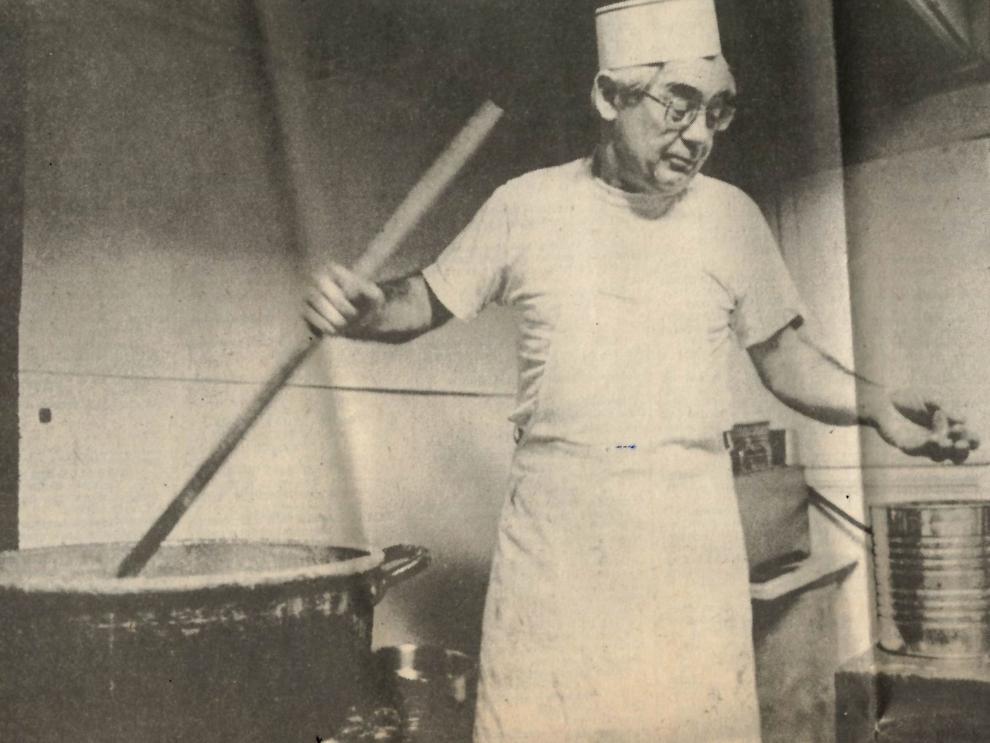 Ed Sullivan's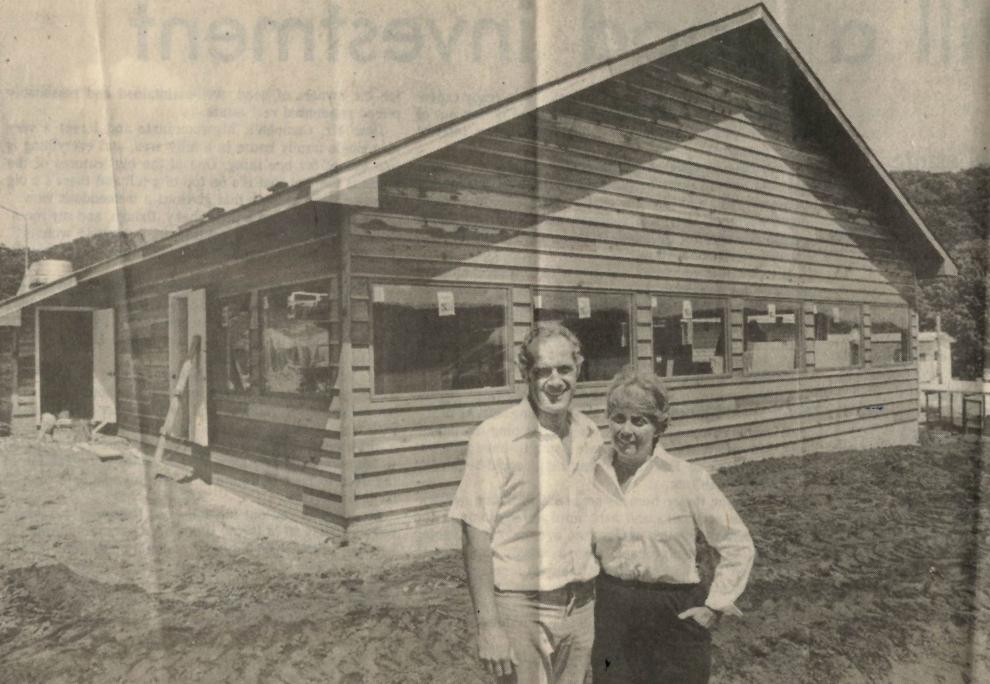 Esteban's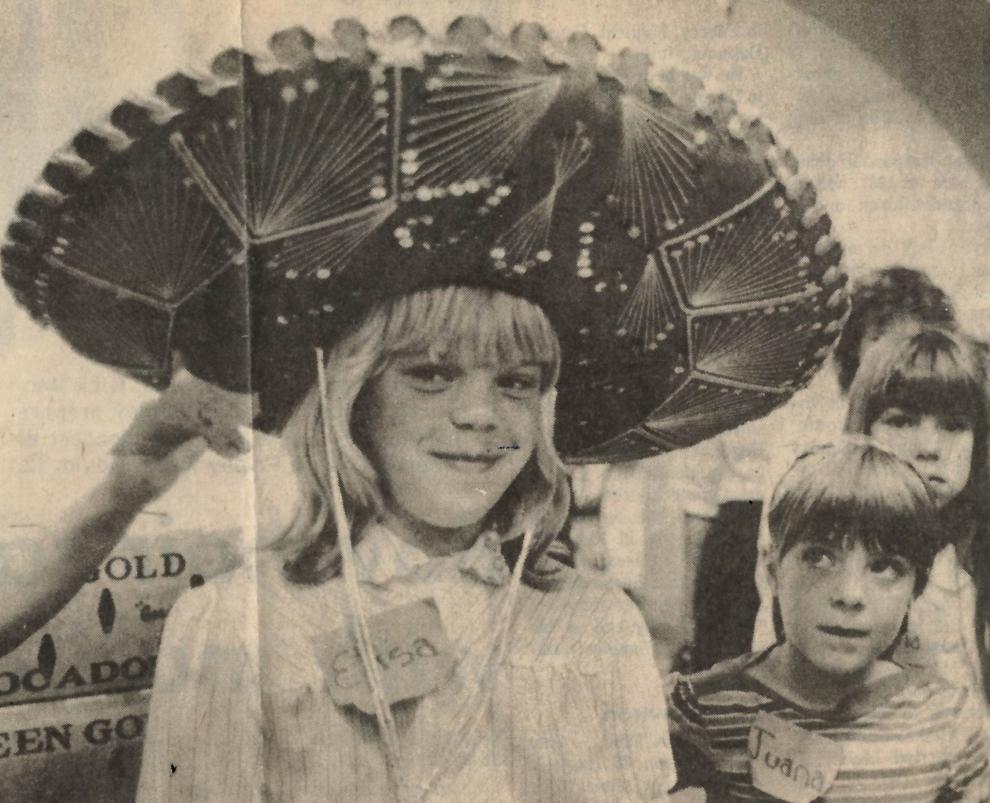 Eversole Motors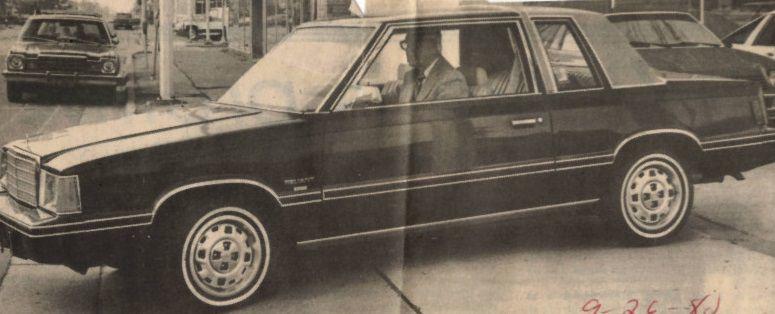 Exel Inn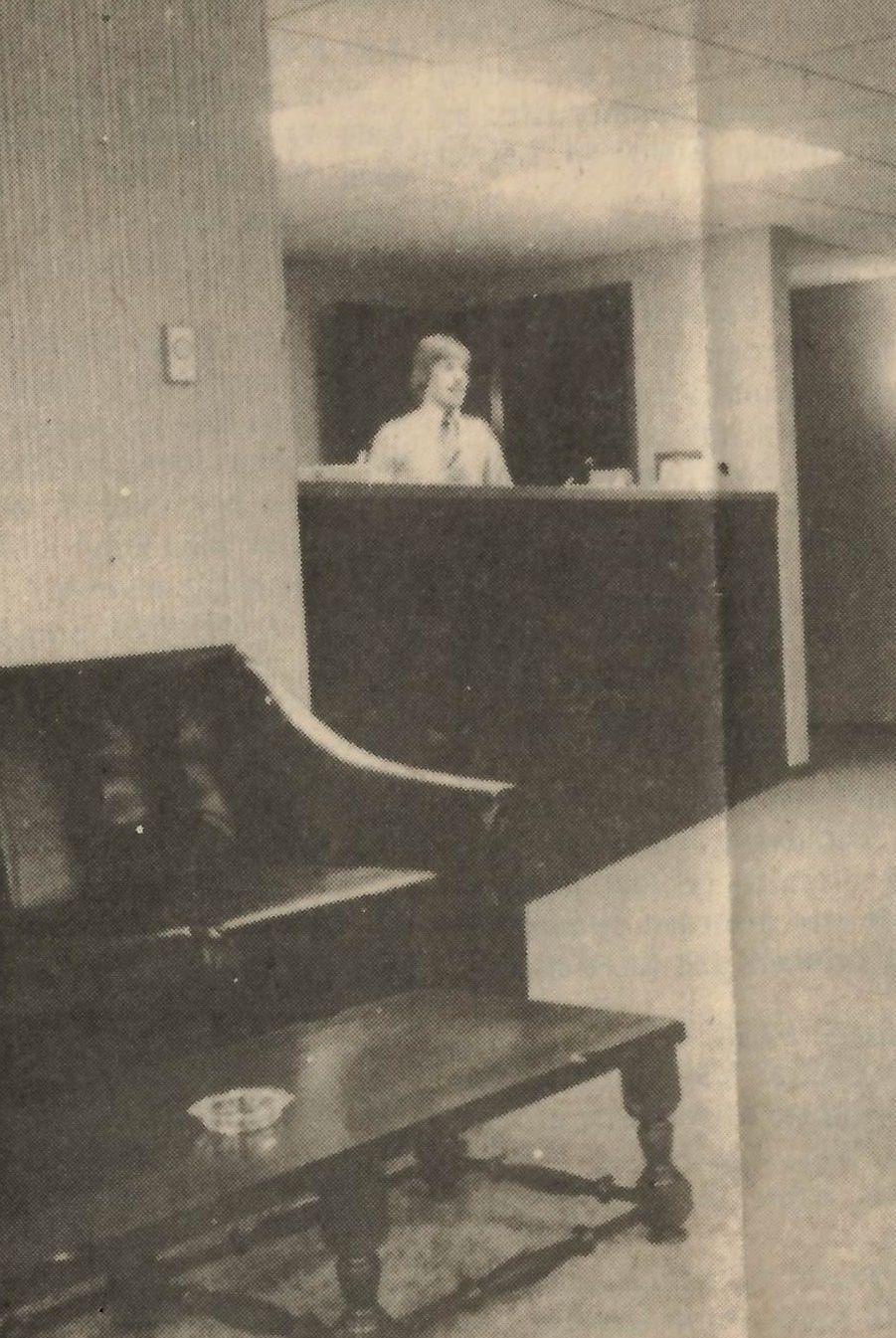 Edwards China Shop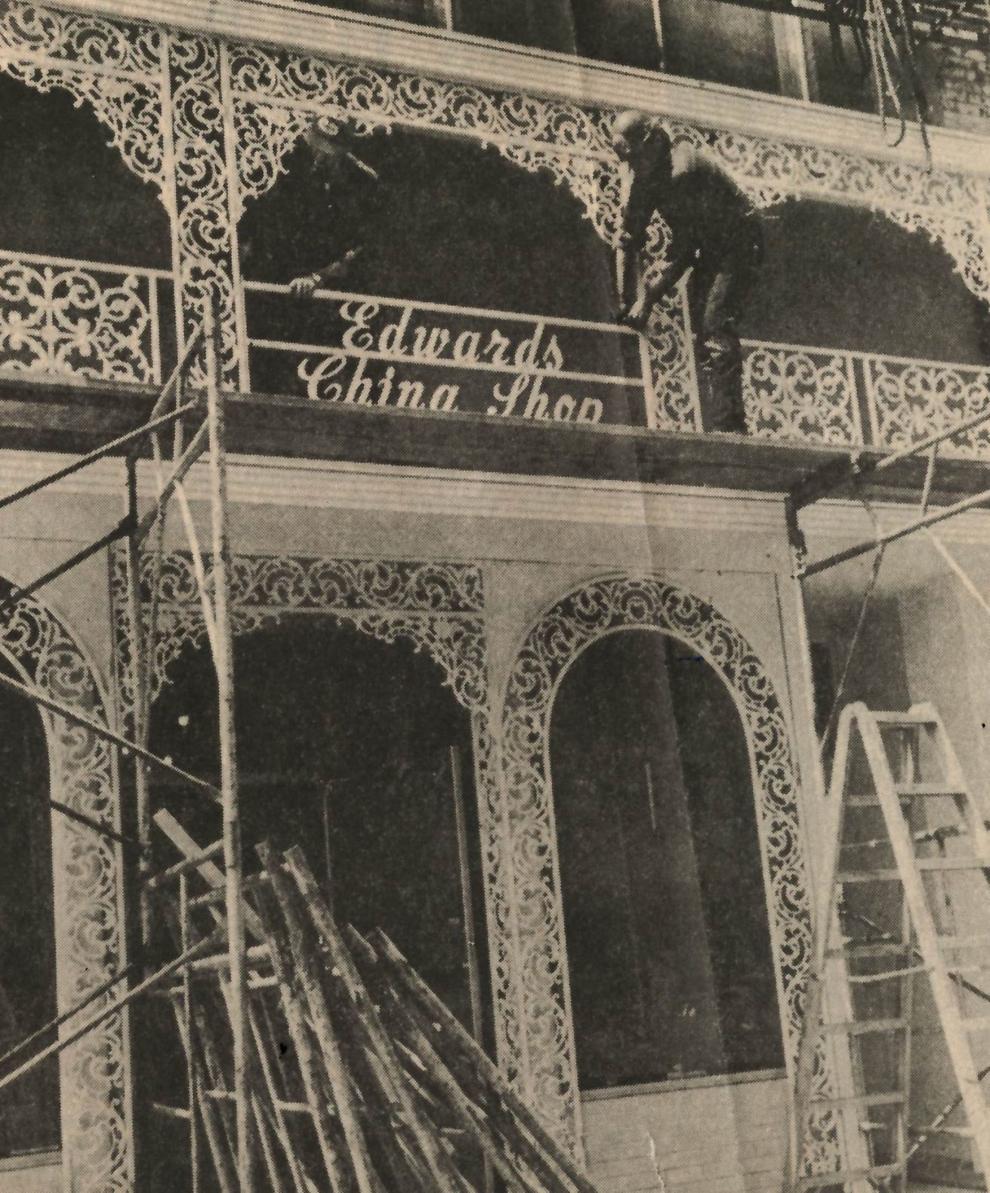 Embers Restaurant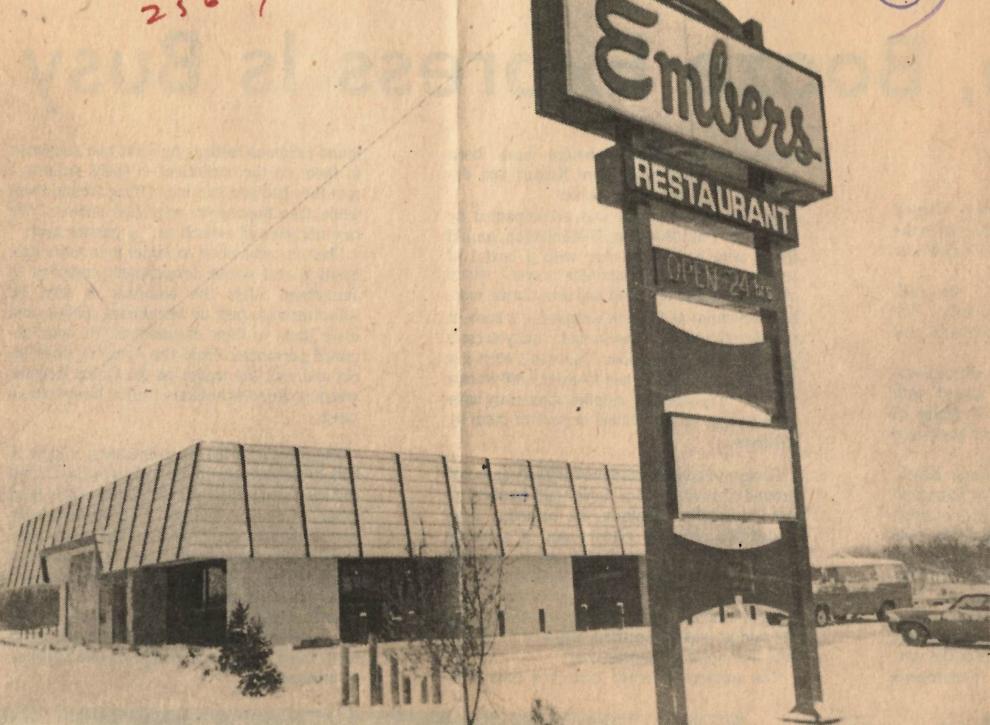 1965: Ellickson Studio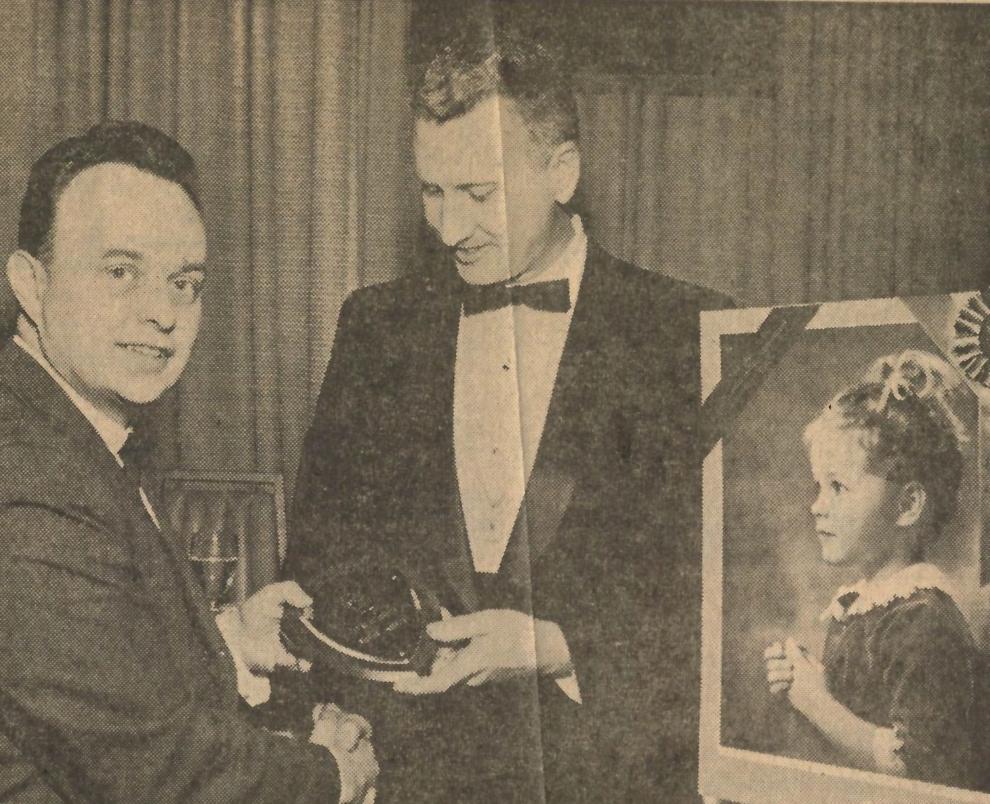 Exchange State Bank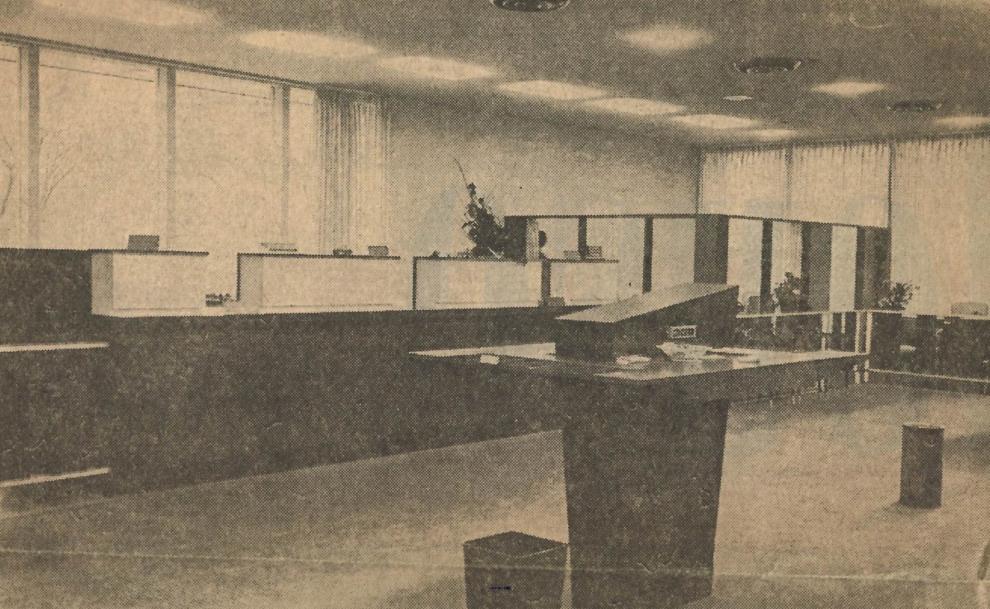 1954: Estell Tall Fashions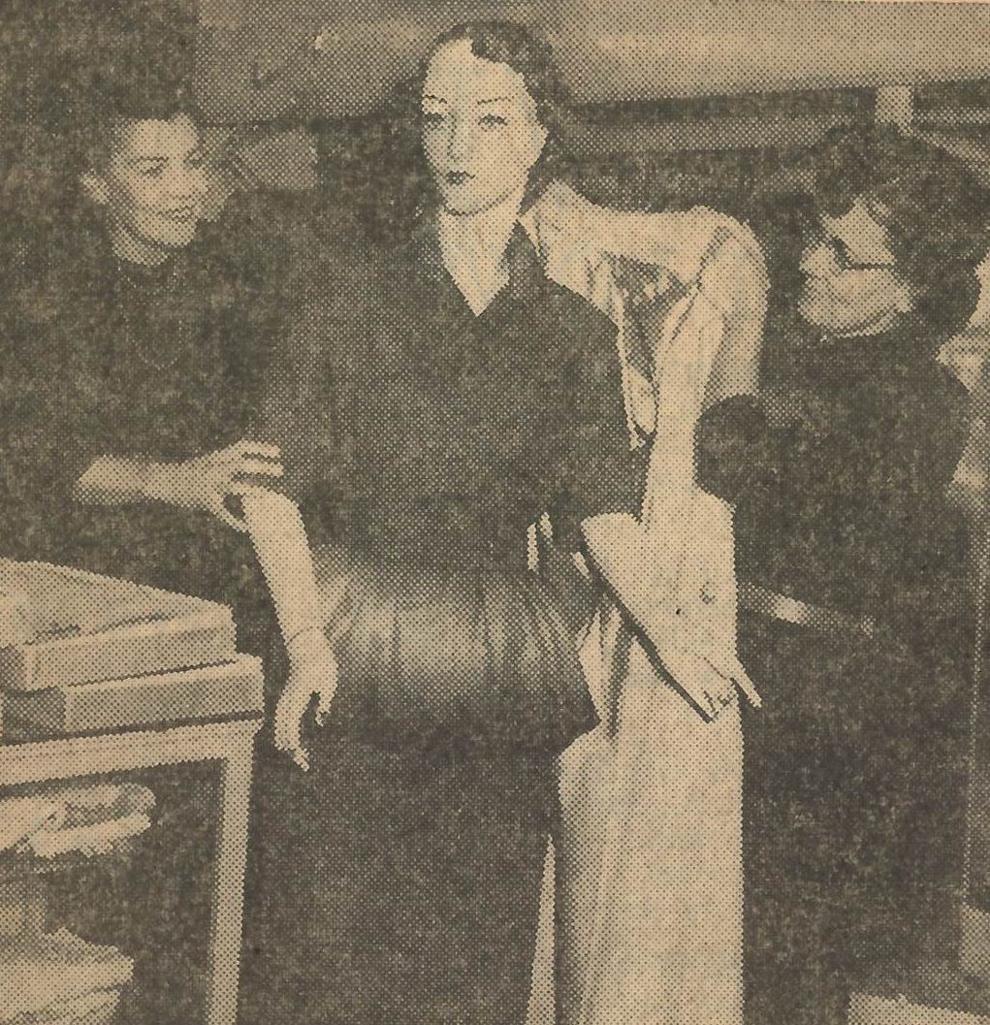 Elfman Marine and Motors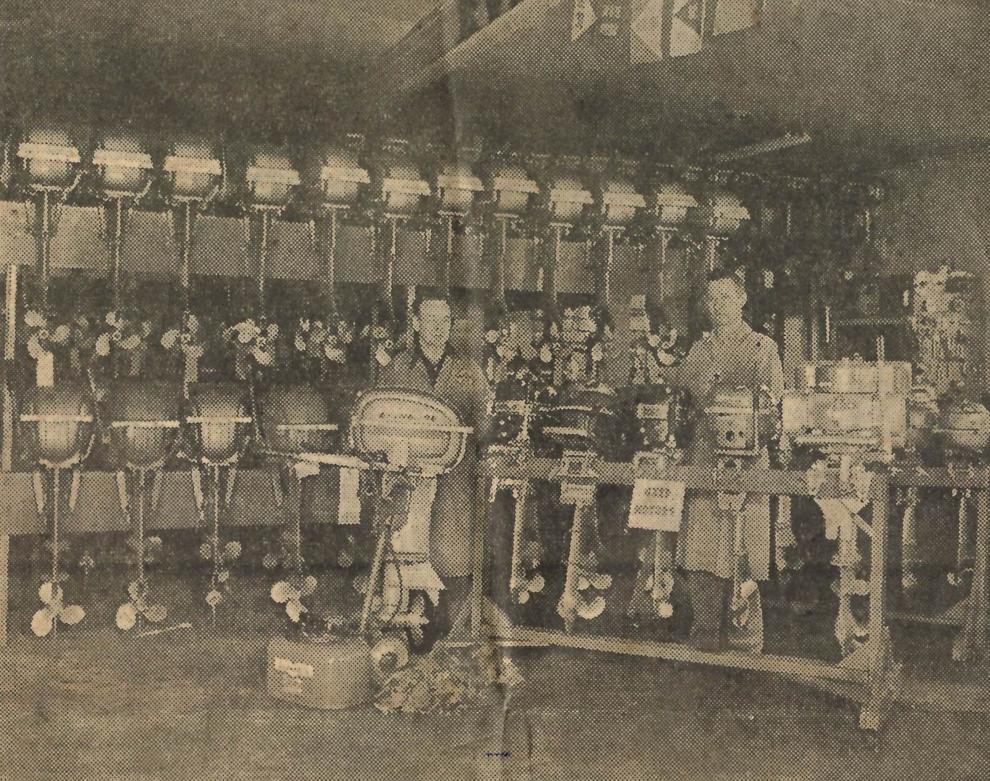 Factory Outlet Mall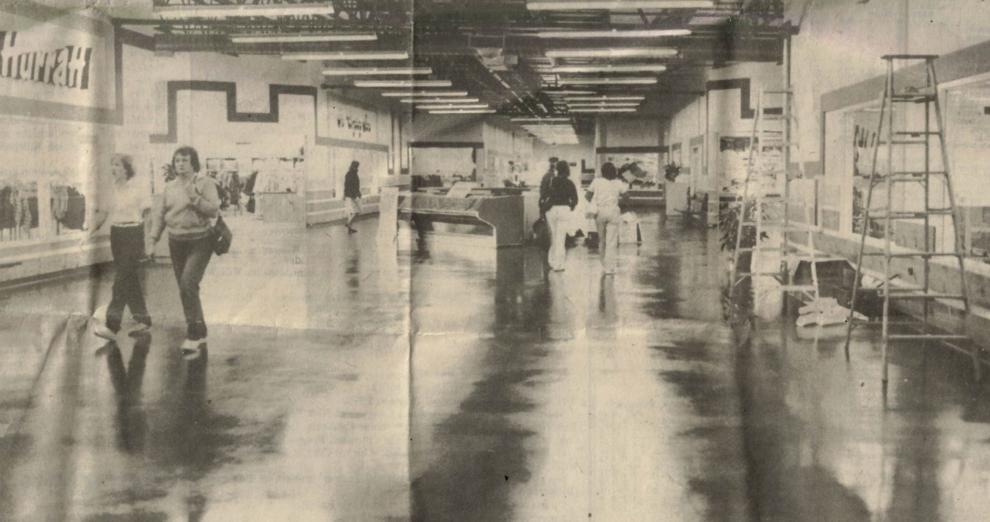 Farm & Fleet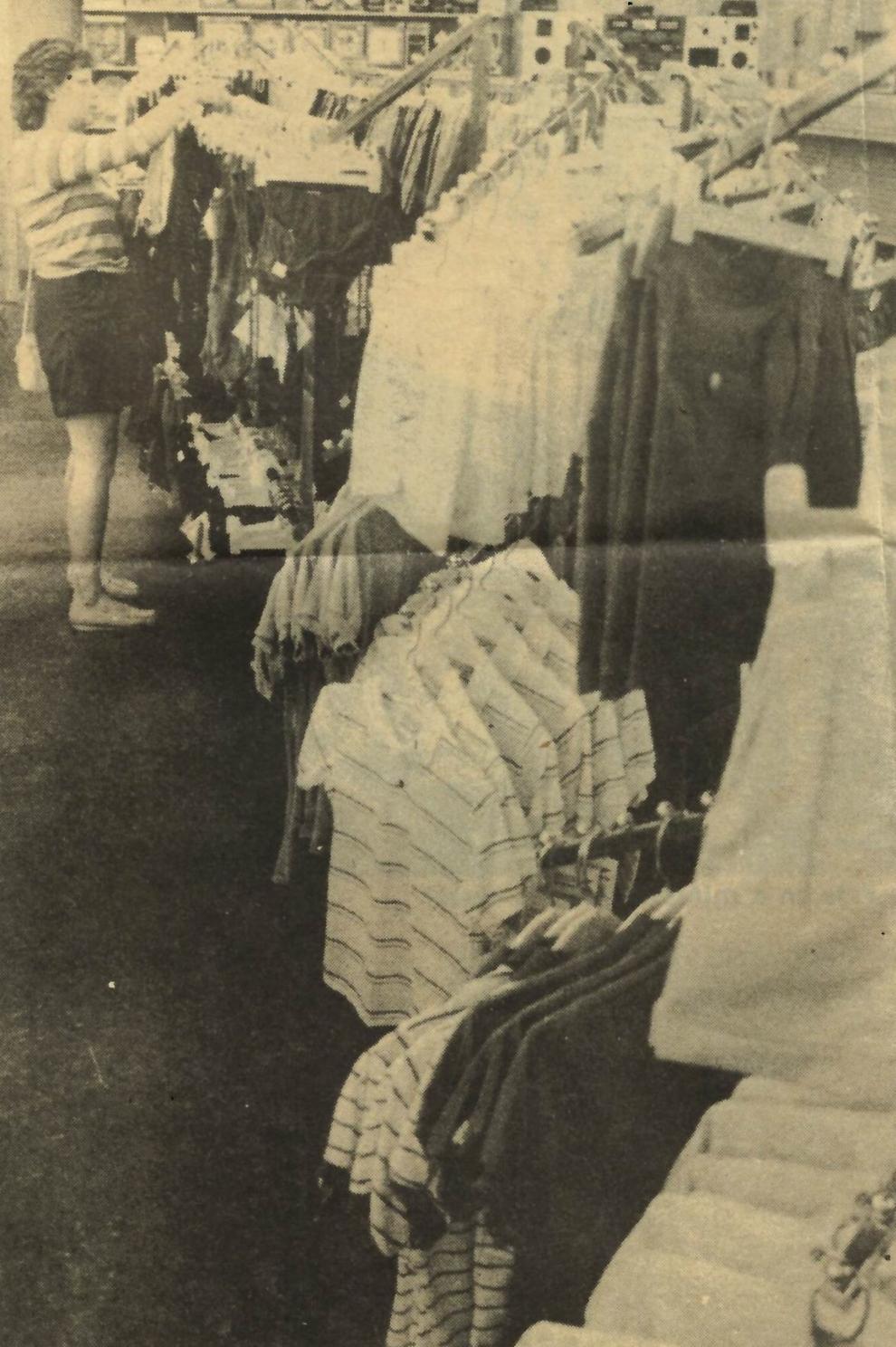 Ferris Shoe and Leather Repair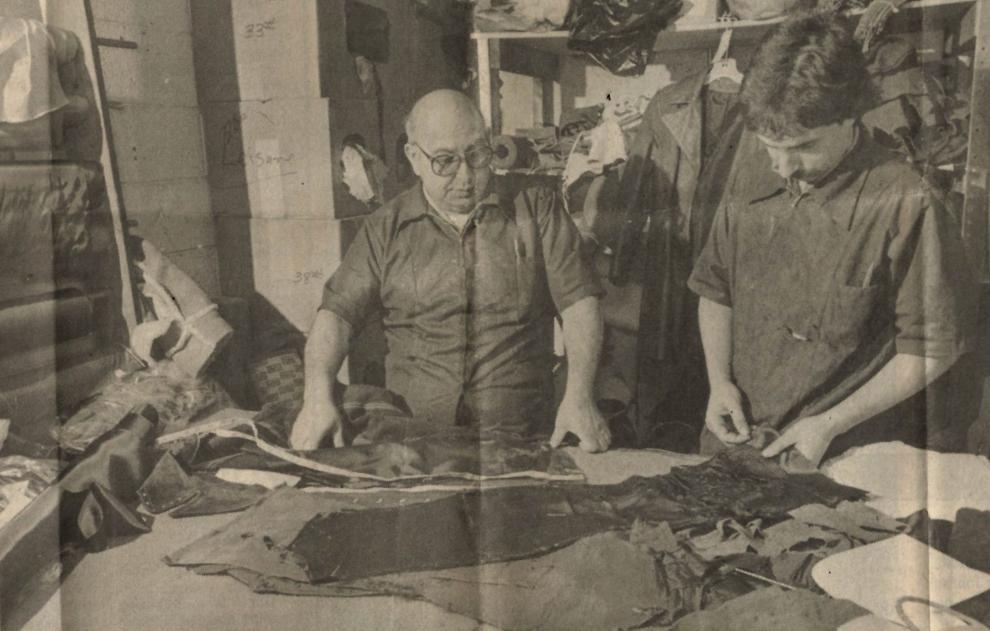 1980: First Bank-La Crosse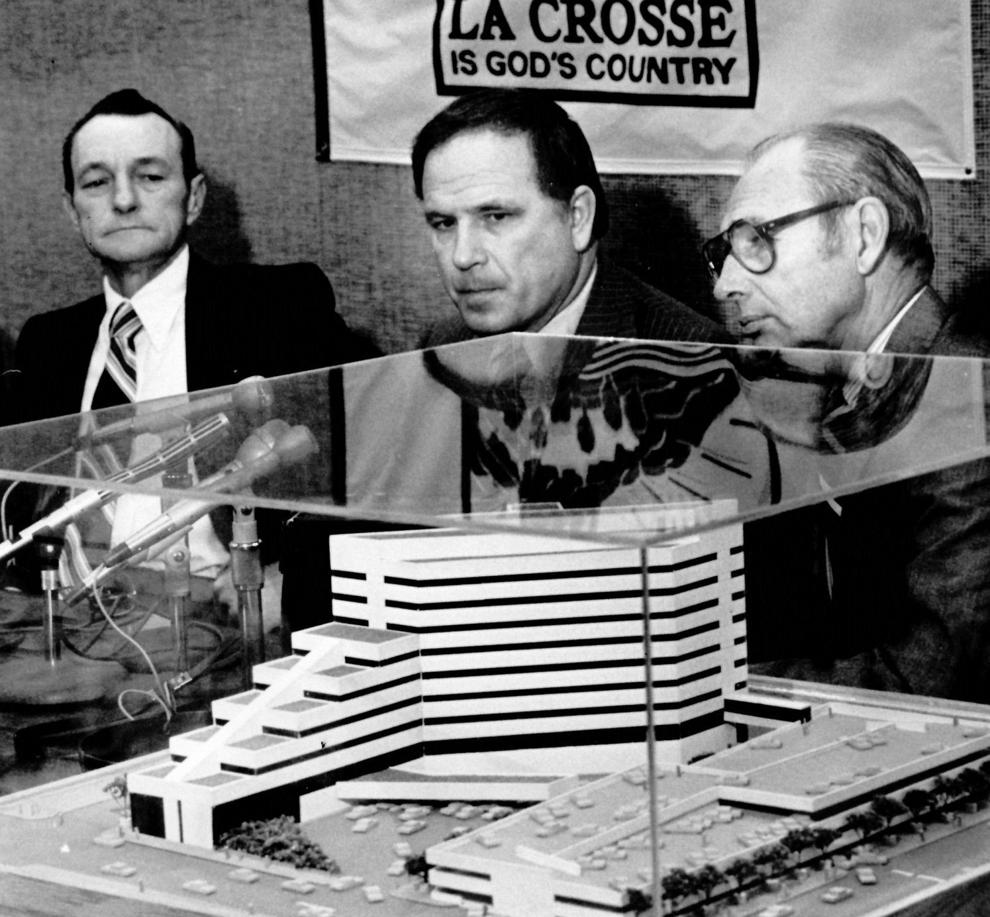 Frenchy's Market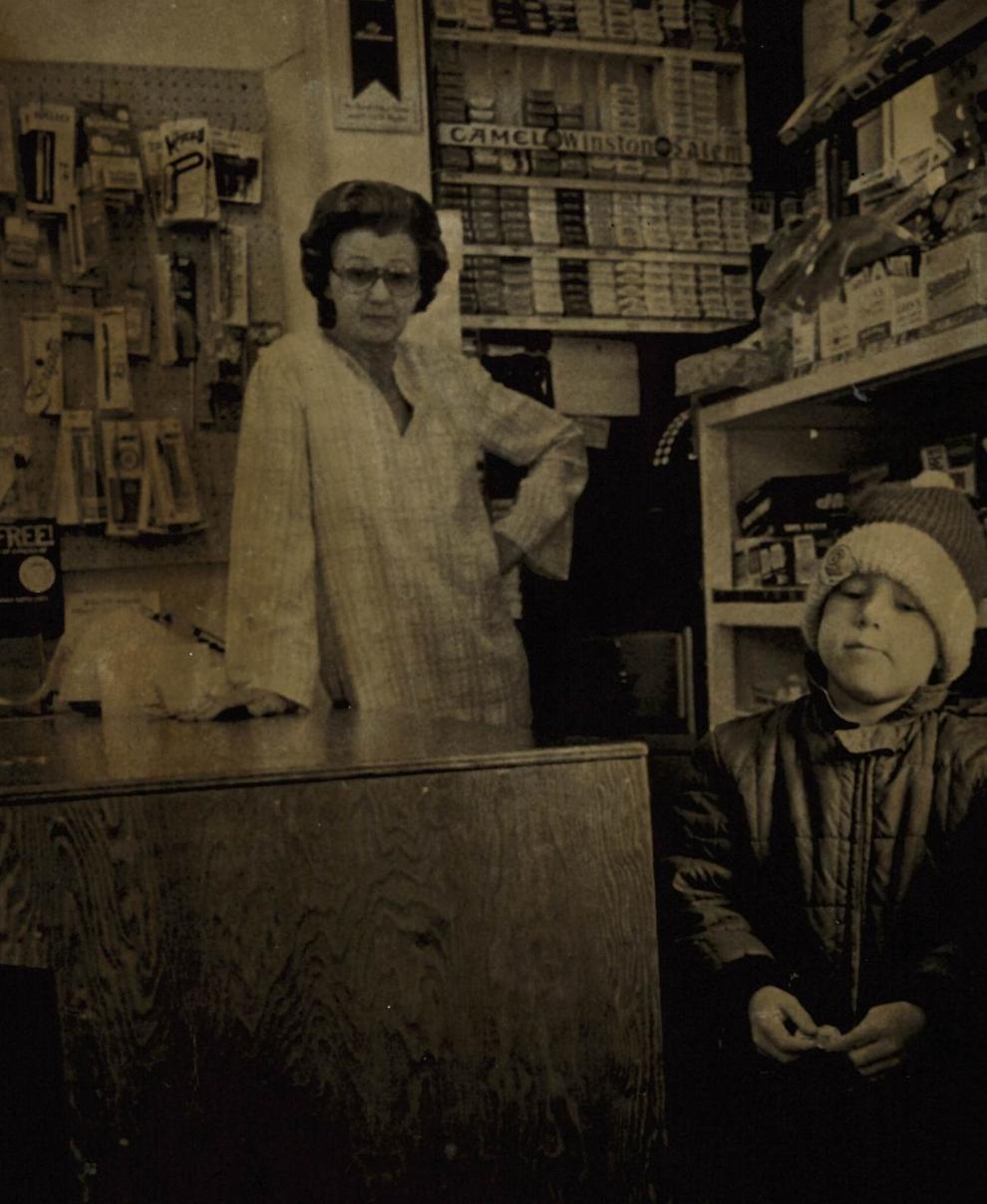 The Freight House Restaurant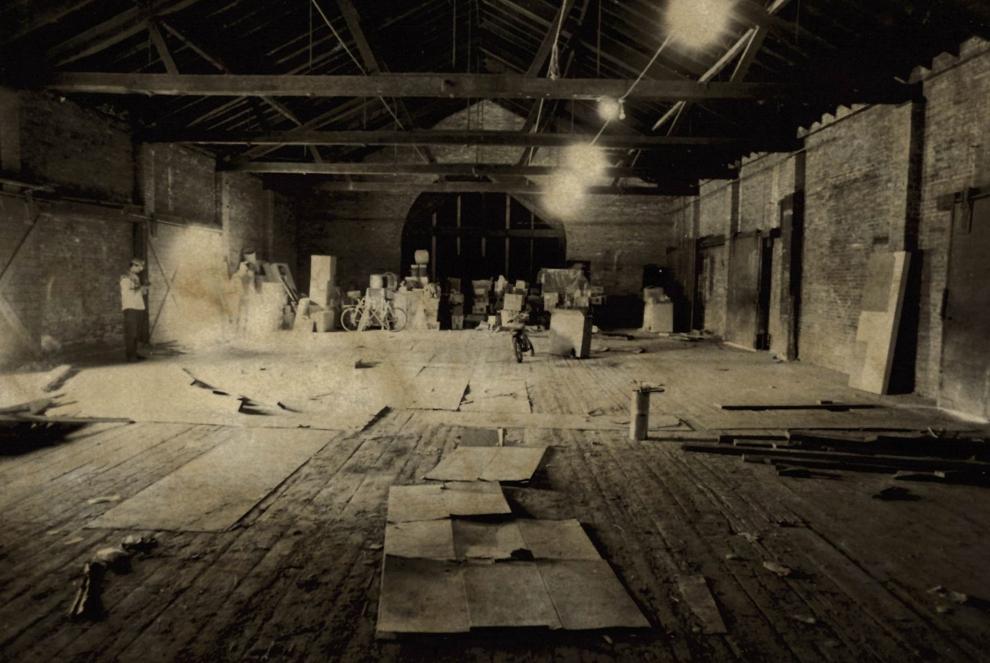 First Federal Savings and Loan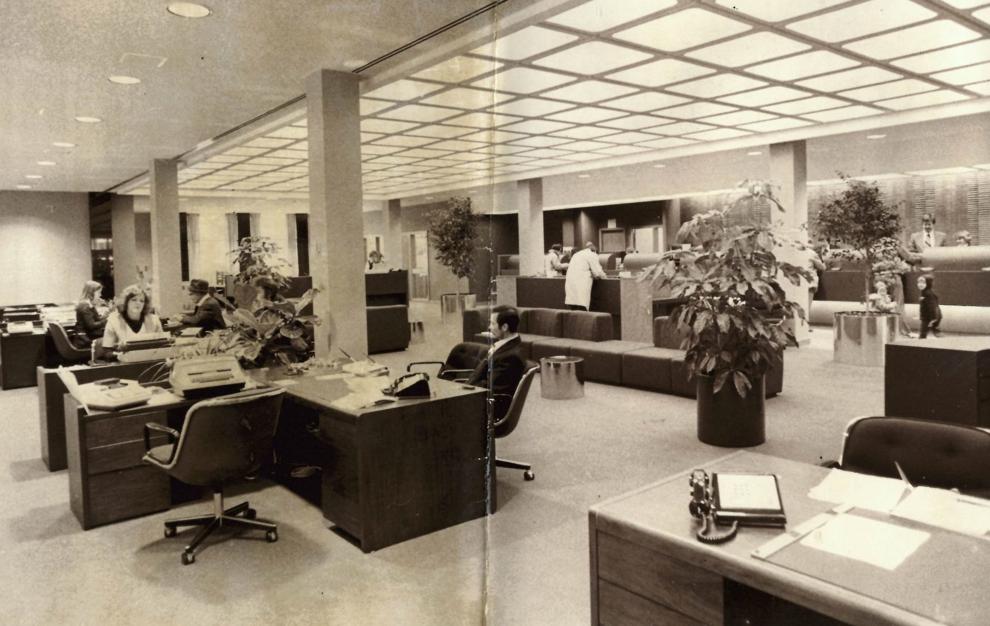 Fastenal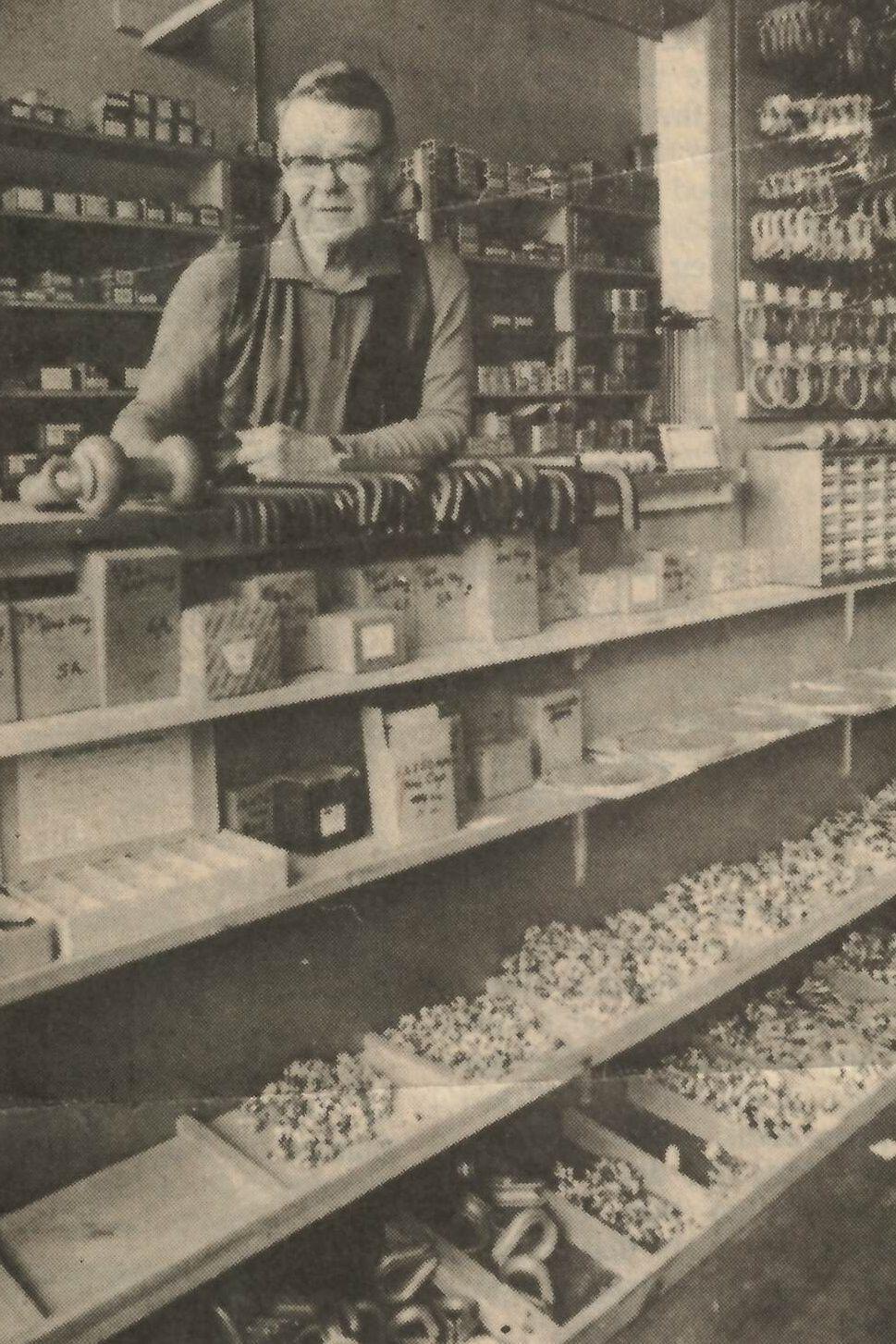 Four Seasons Lounge
Fireside Restaurant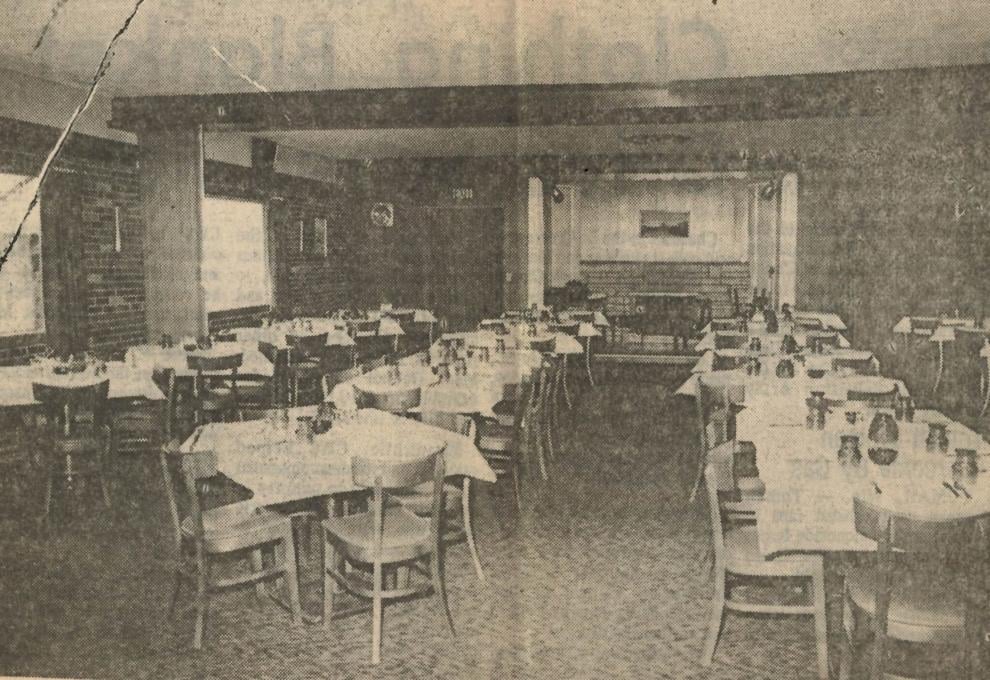 Fitting Knit Shop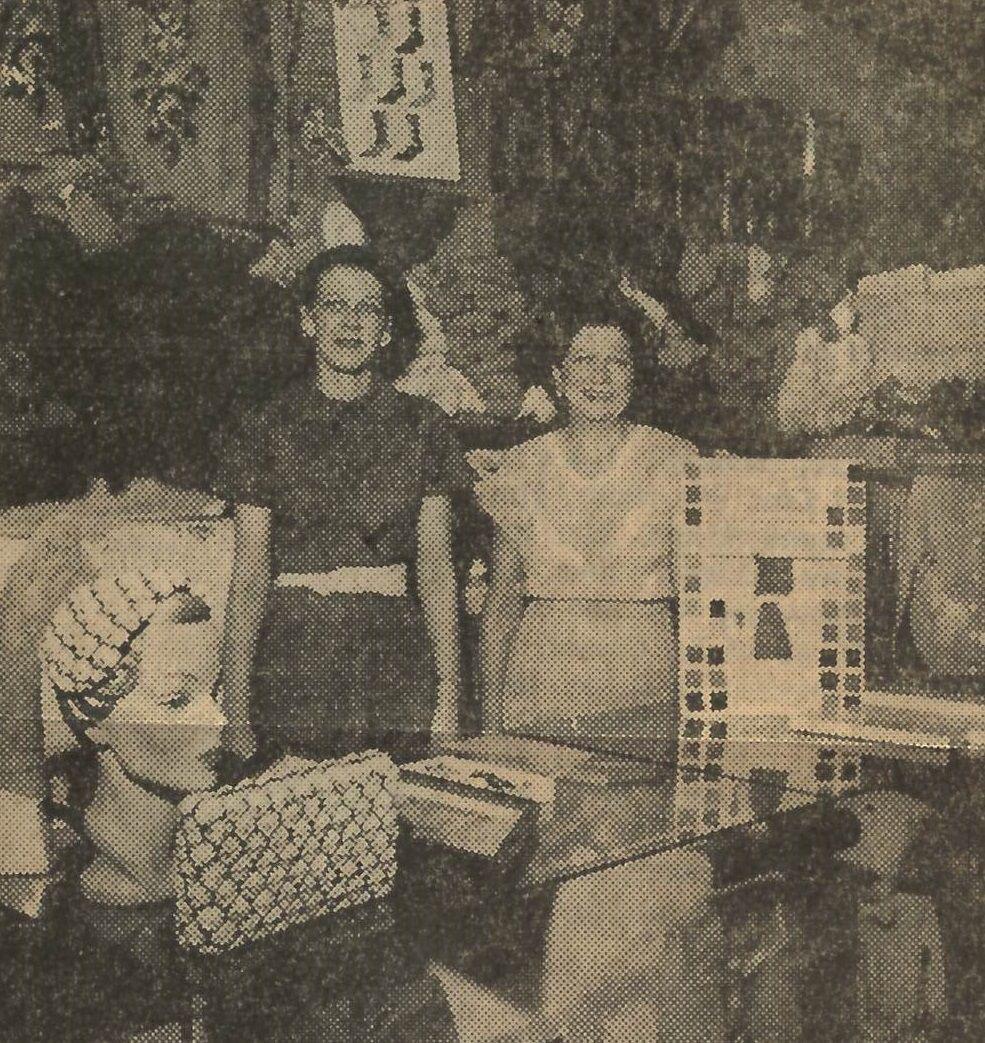 Ground Round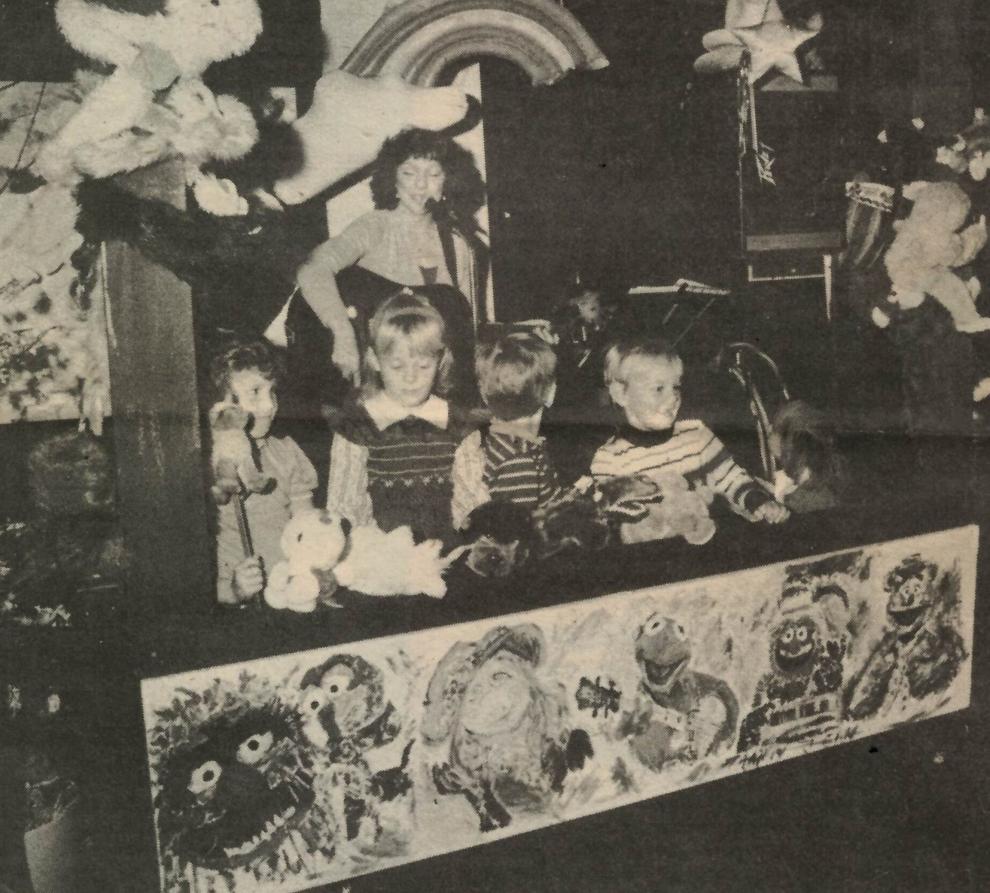 Gantert's Furniture Co.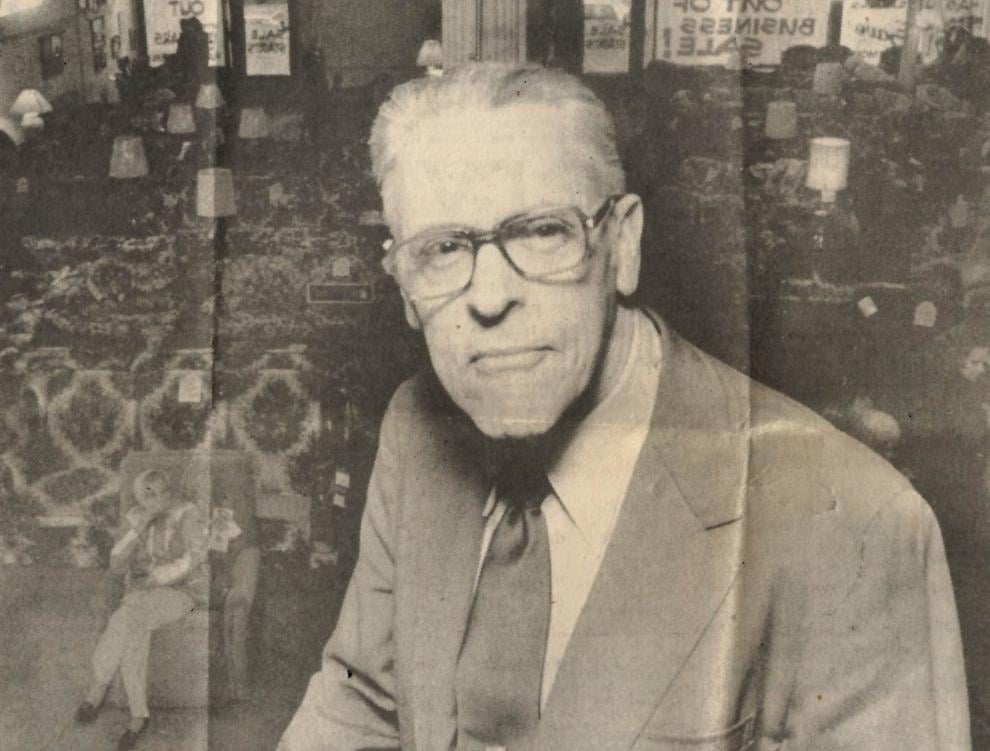 Gaslight Gifts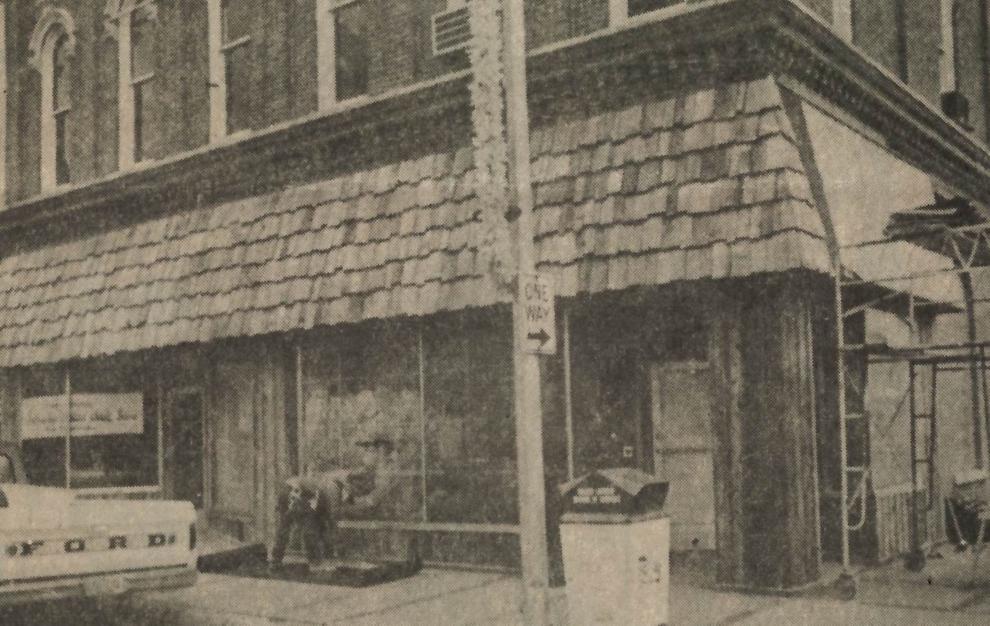 Greenery Shop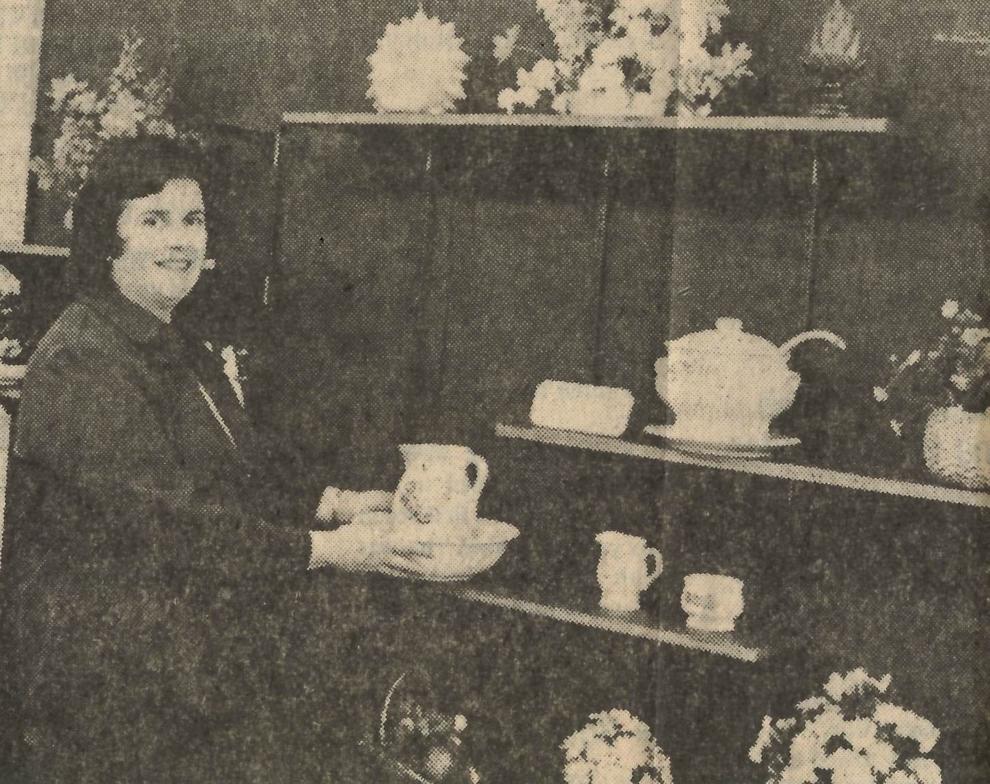 Guys and Dolls Billiard Parlor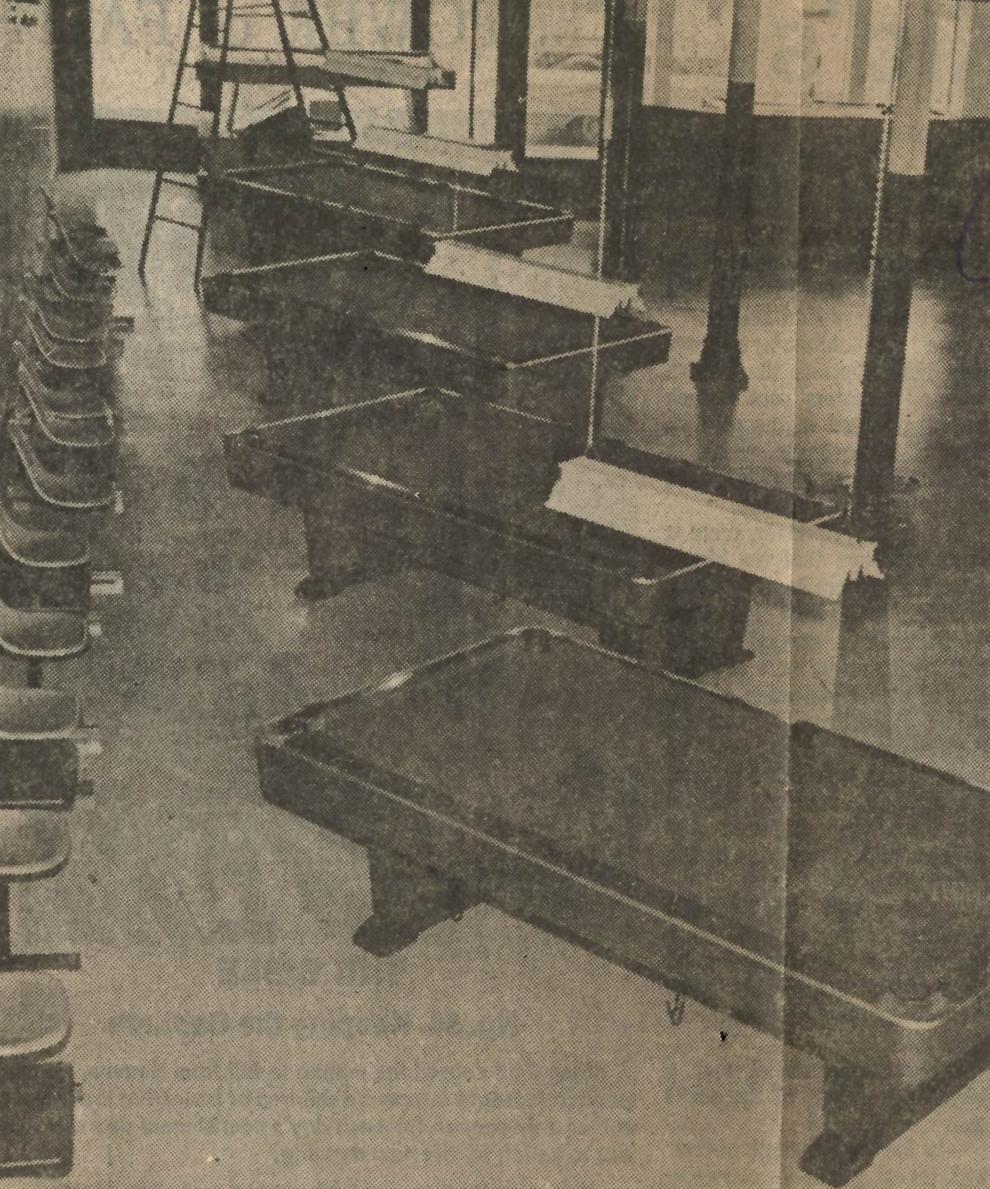 Gerrard Realty
Greyhound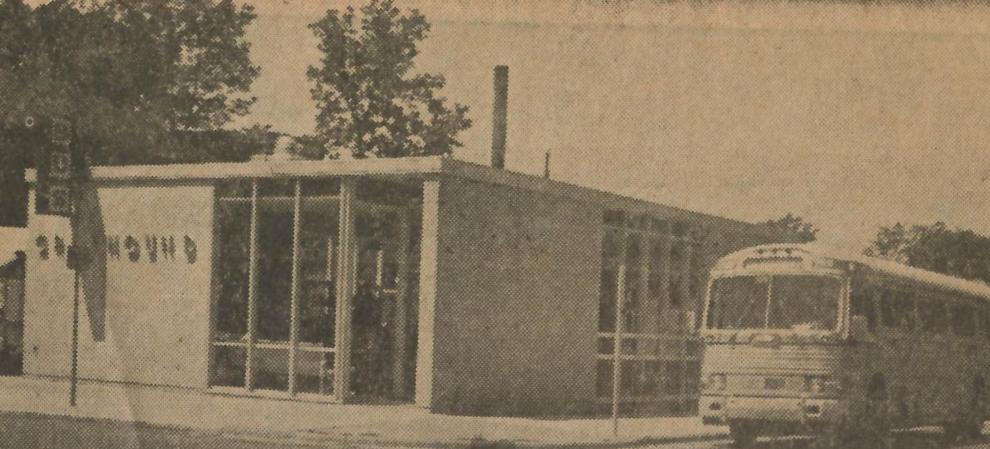 Gambles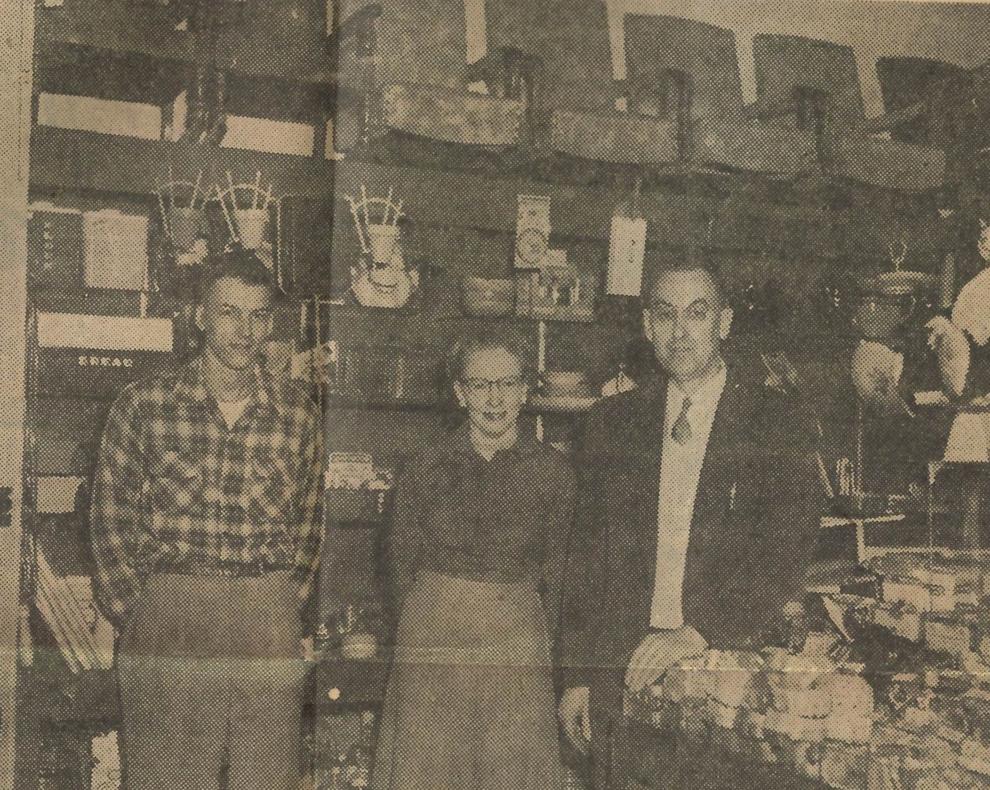 Garvalia China Shop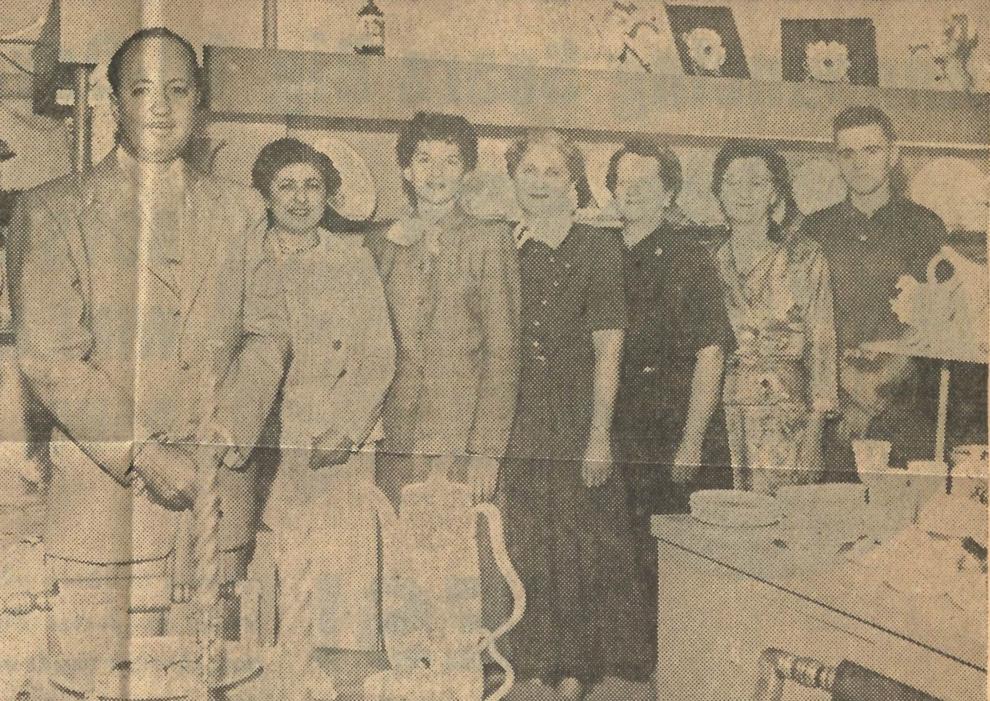 1948: Grand Hotel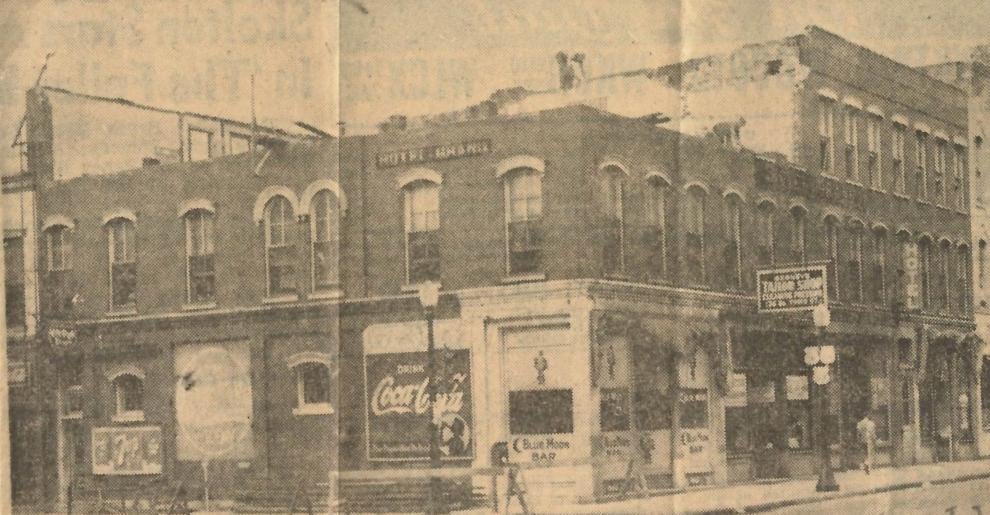 Happy Joe's Pizza and Ice Cream Parlor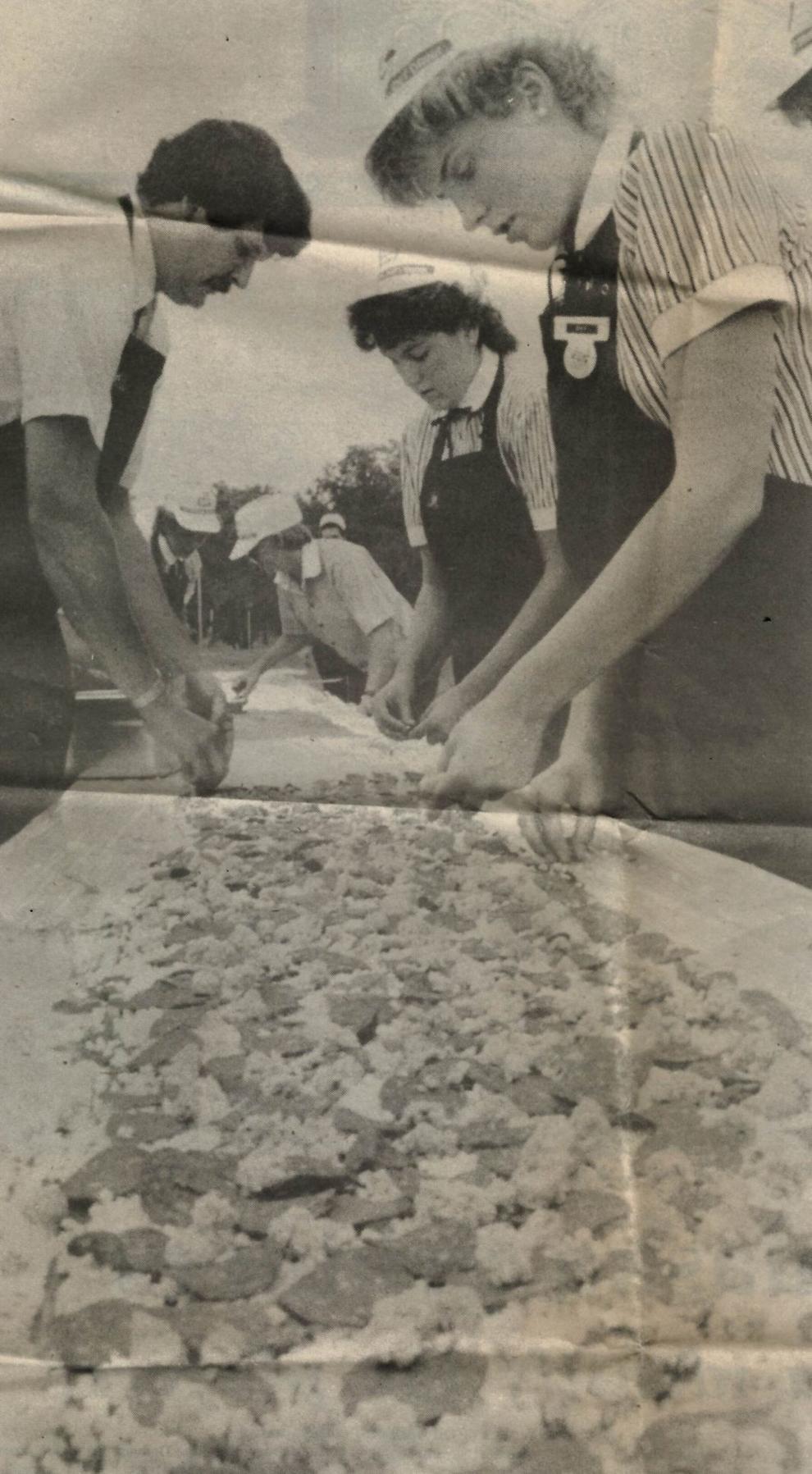 1984: Hollywood Theater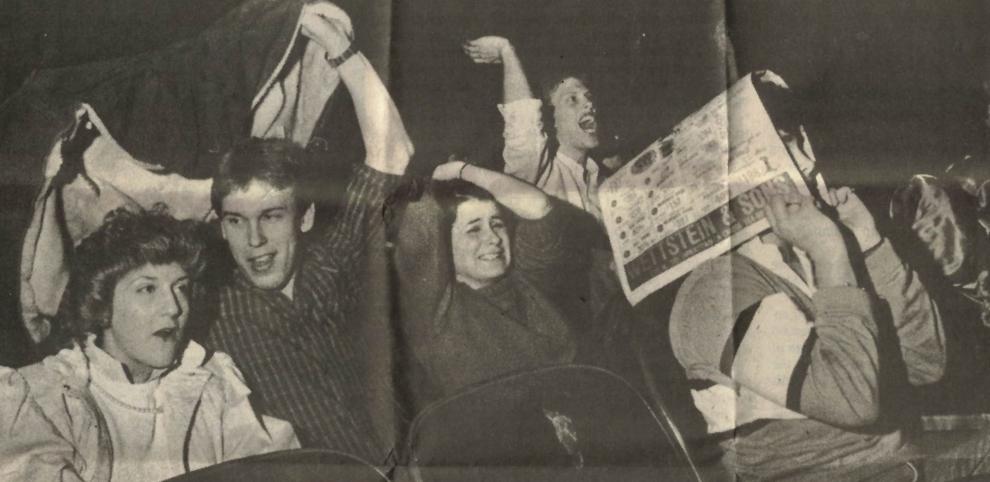 Hansen's IGA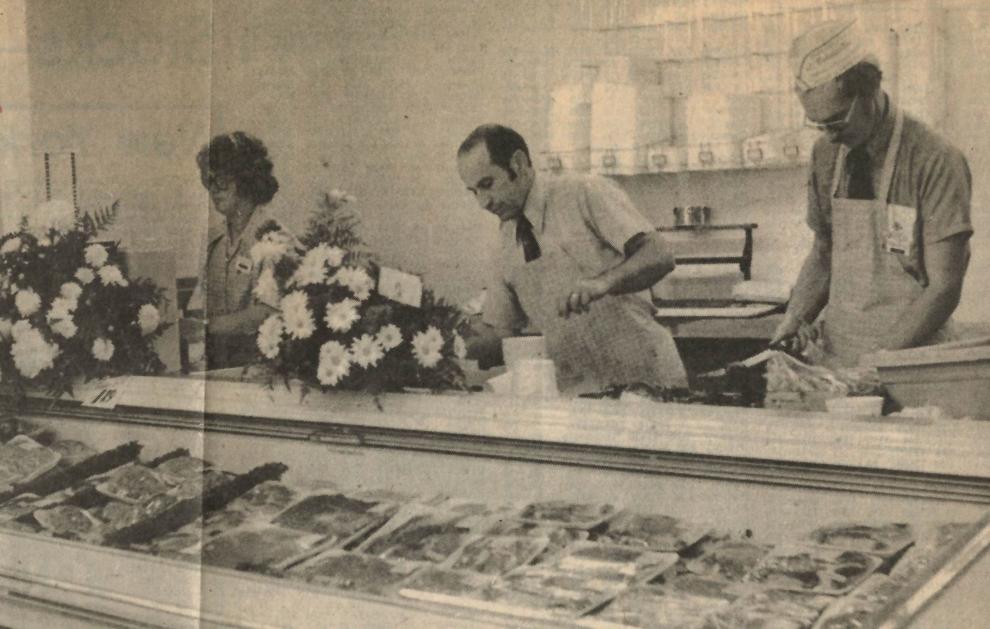 Herberger's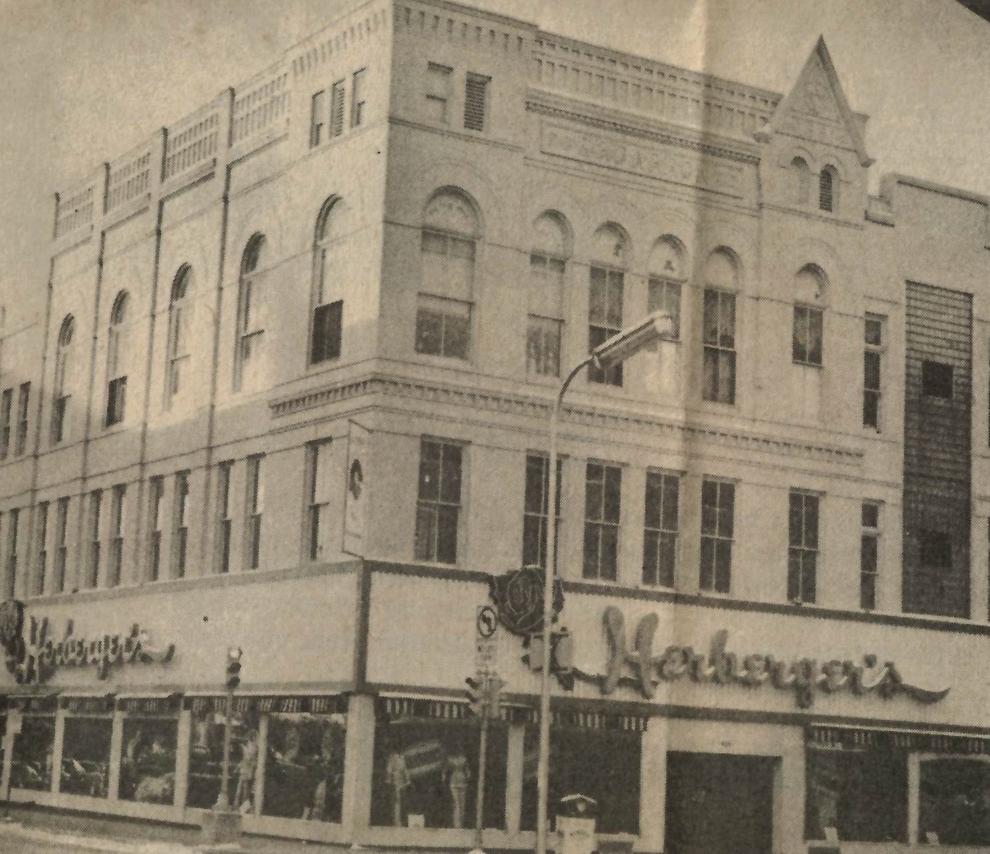 Hungry Peddler
1972: Hoffman House Restaurant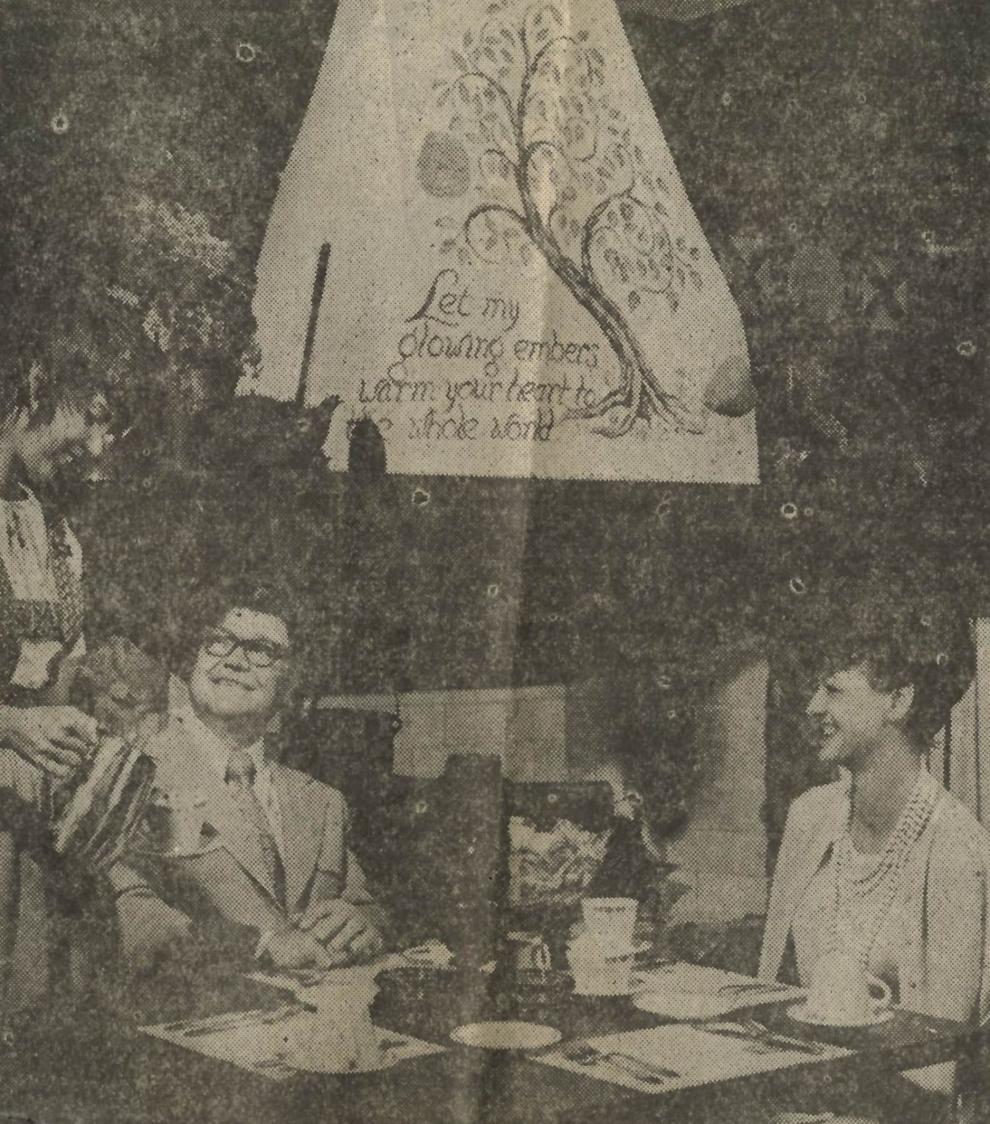 Hoeschler Drugs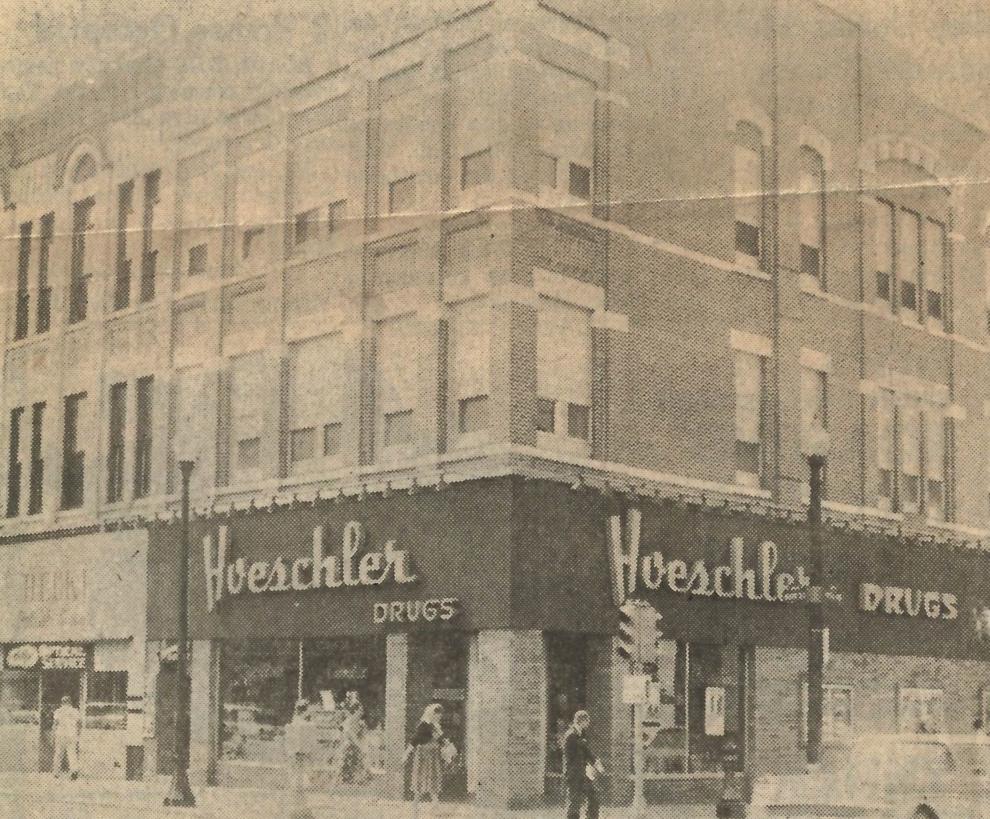 Honig's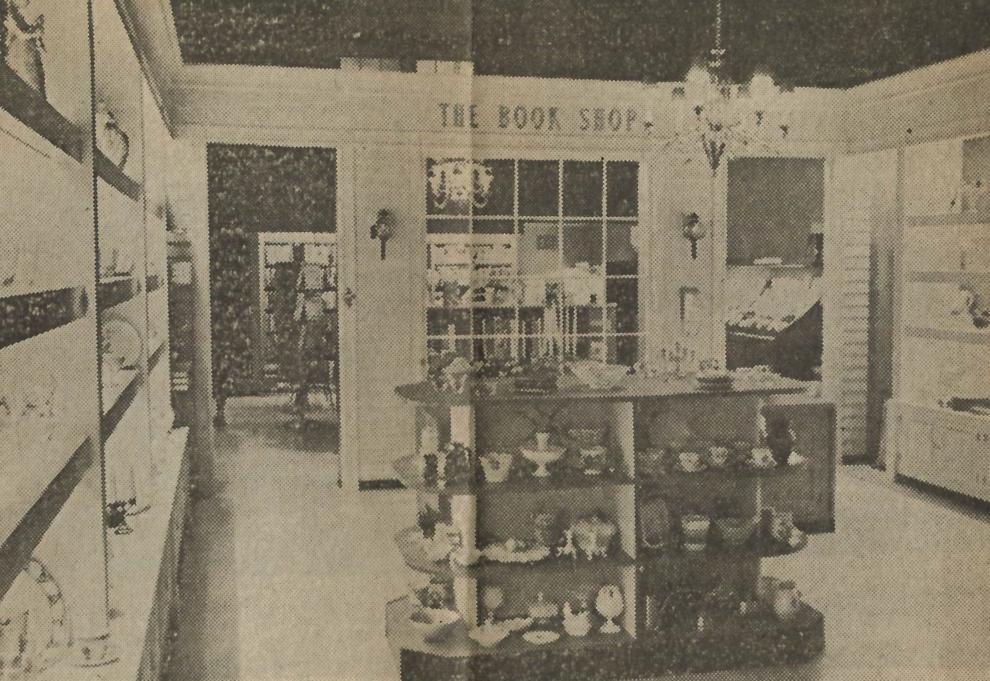 Henry's Drive-In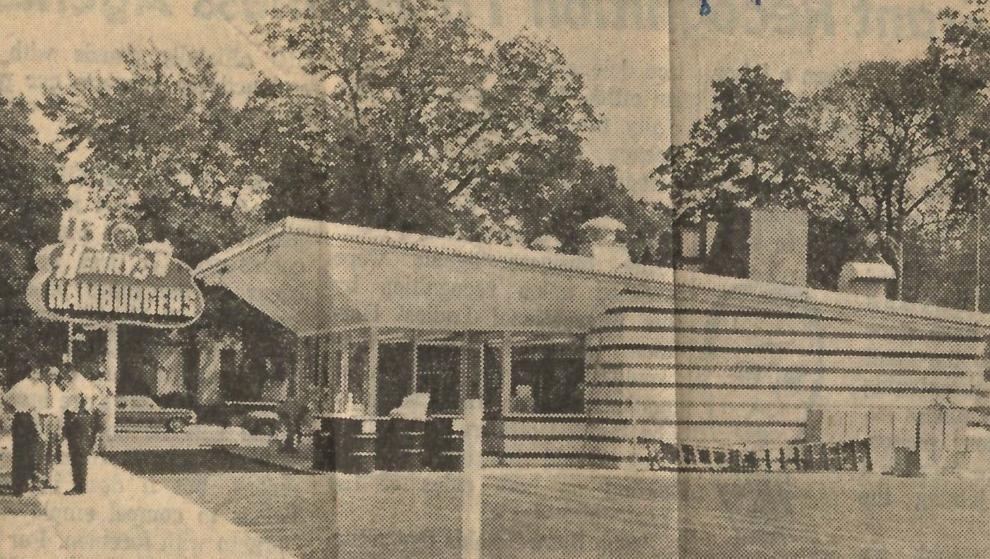 Holiday Inn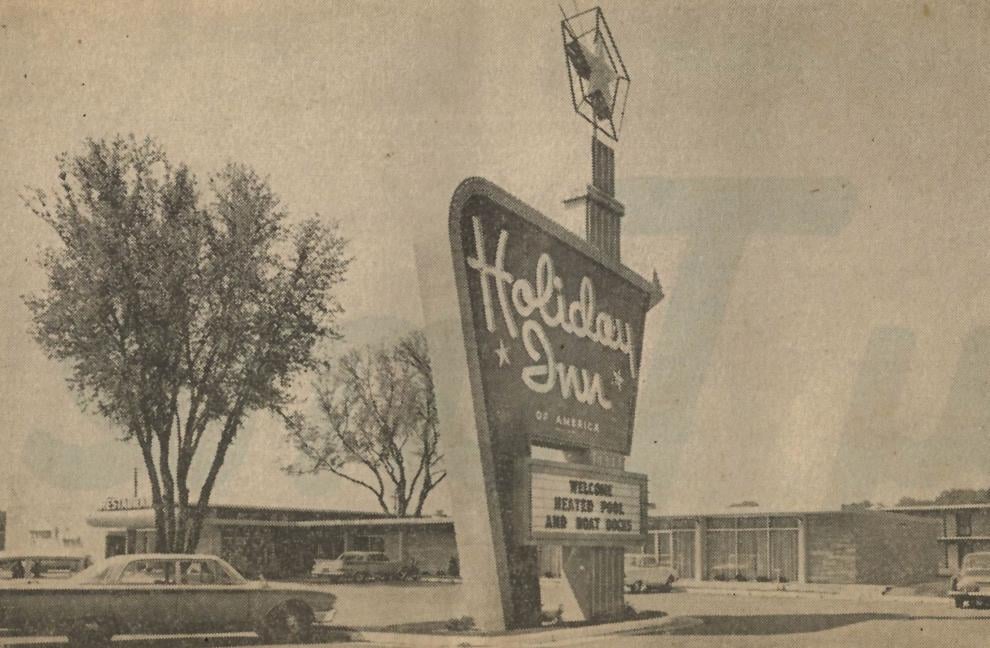 1954: Howards Clothes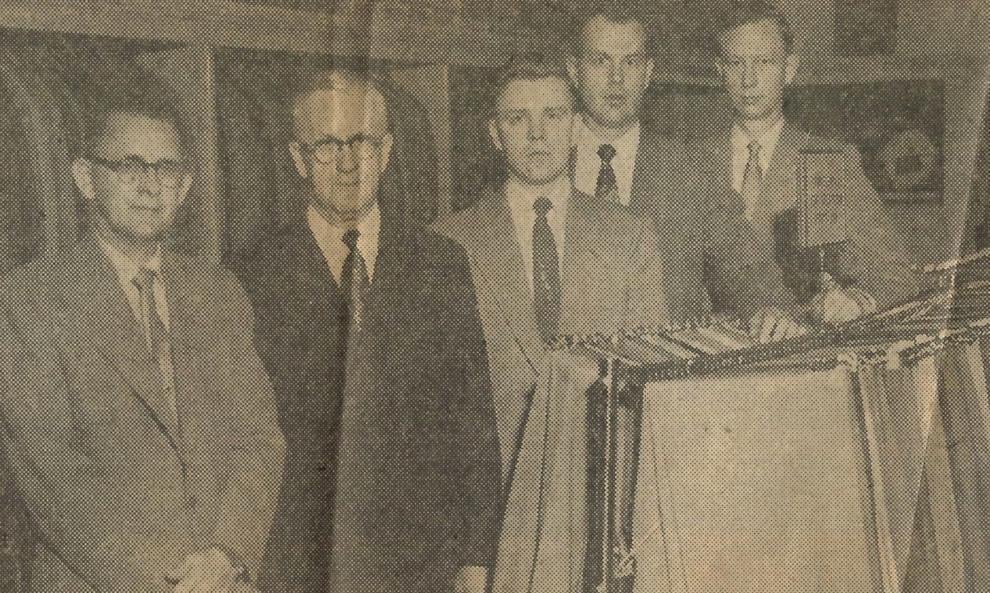 1954: Heraldson's Shoe Store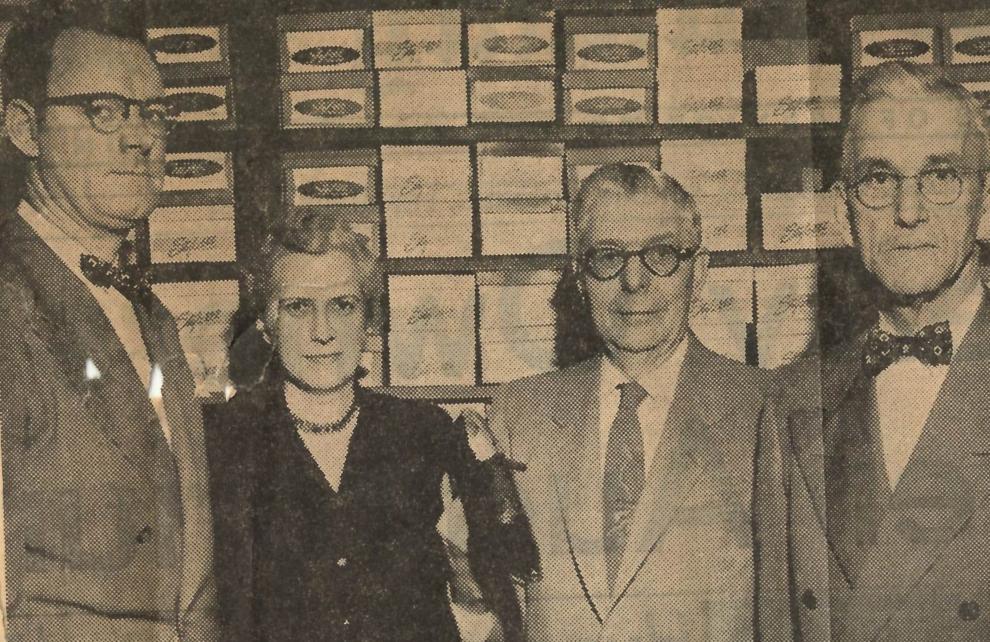 1952: Harmony Cafe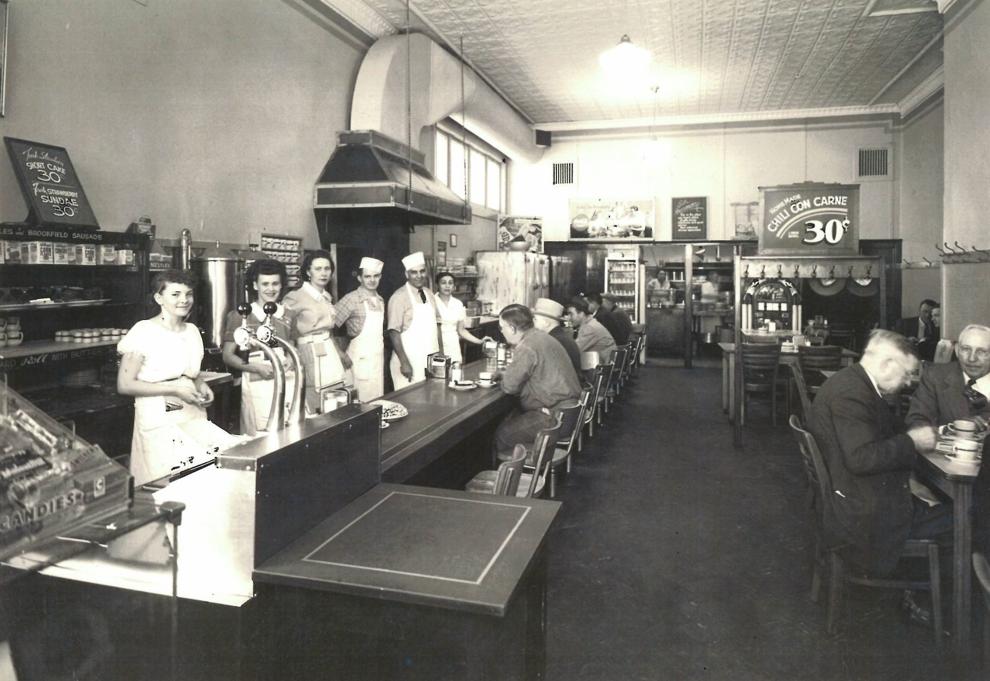 International Video and Gift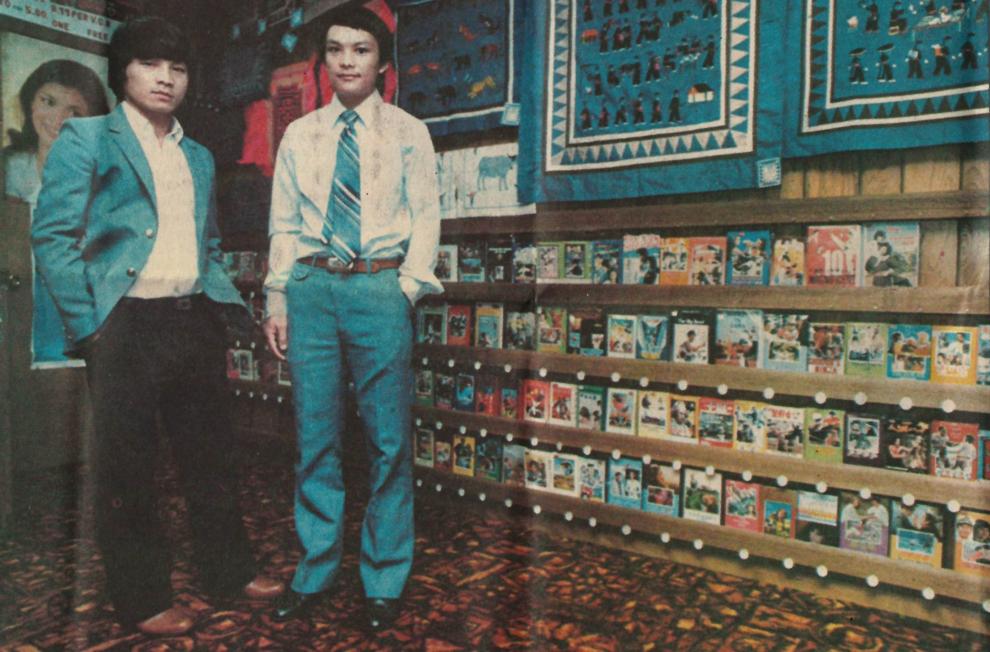 International Bake Shoppe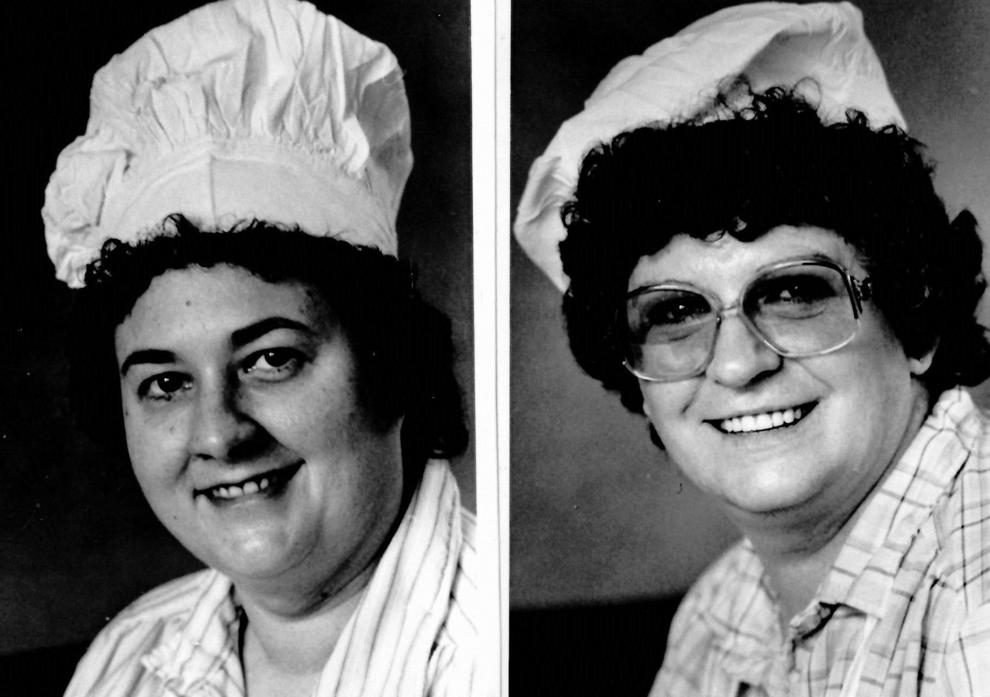 Interior Designs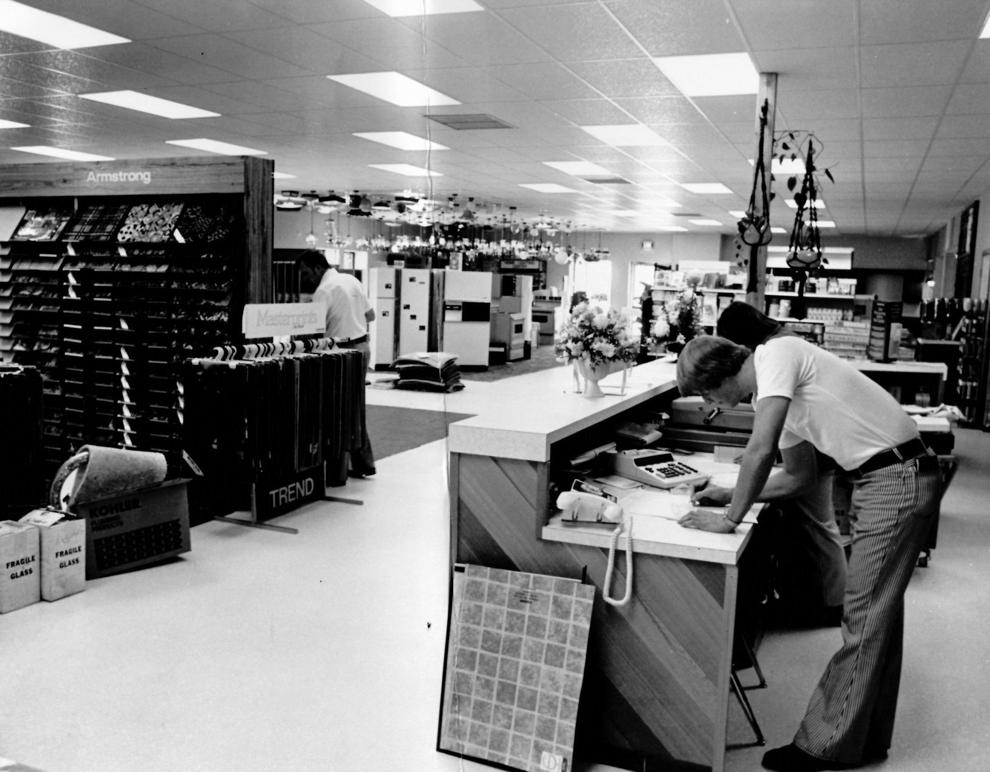 Imperial Motors
Inland Printing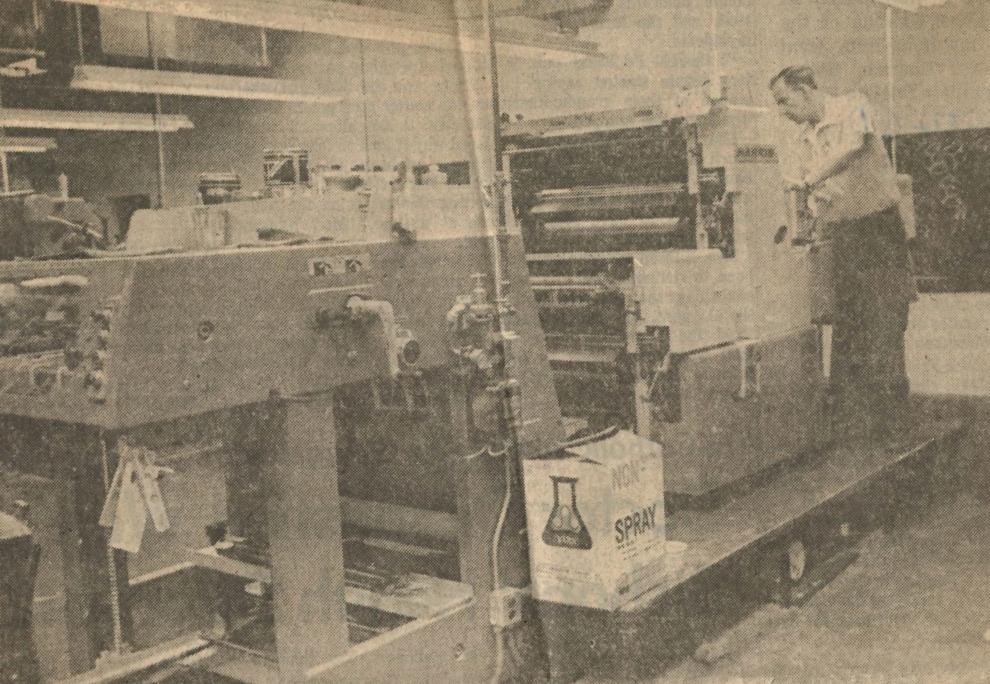 Ivy Inn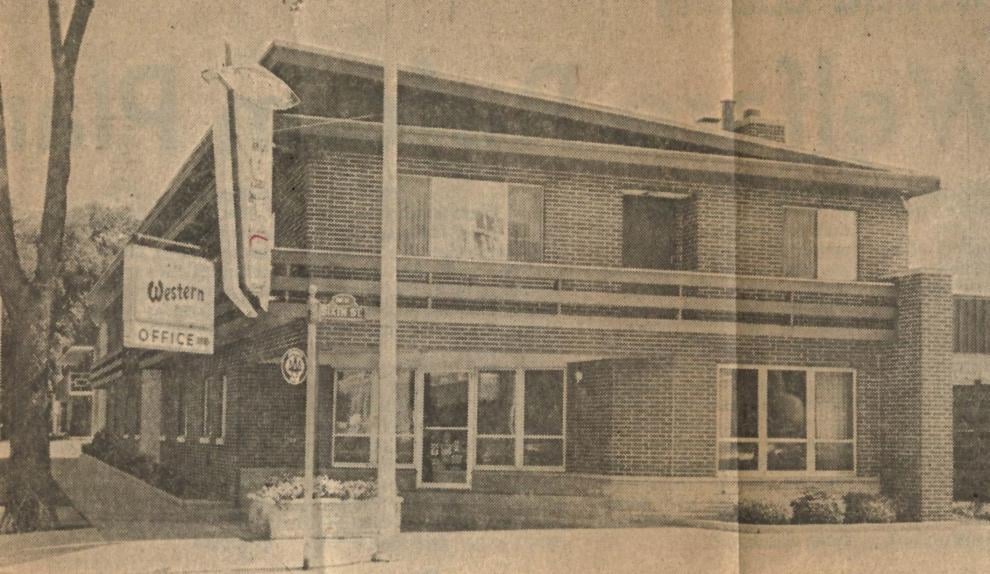 1954: Ikert's Food Market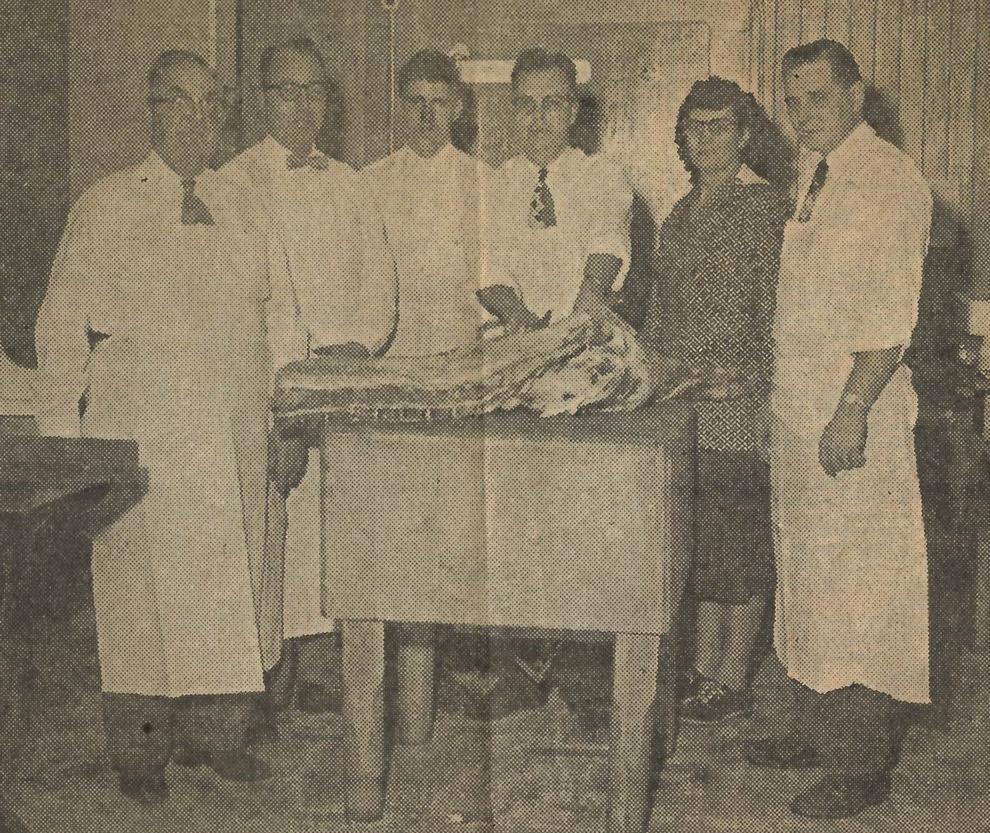 Jan Walter Fabric Shop
Jensen's Cafe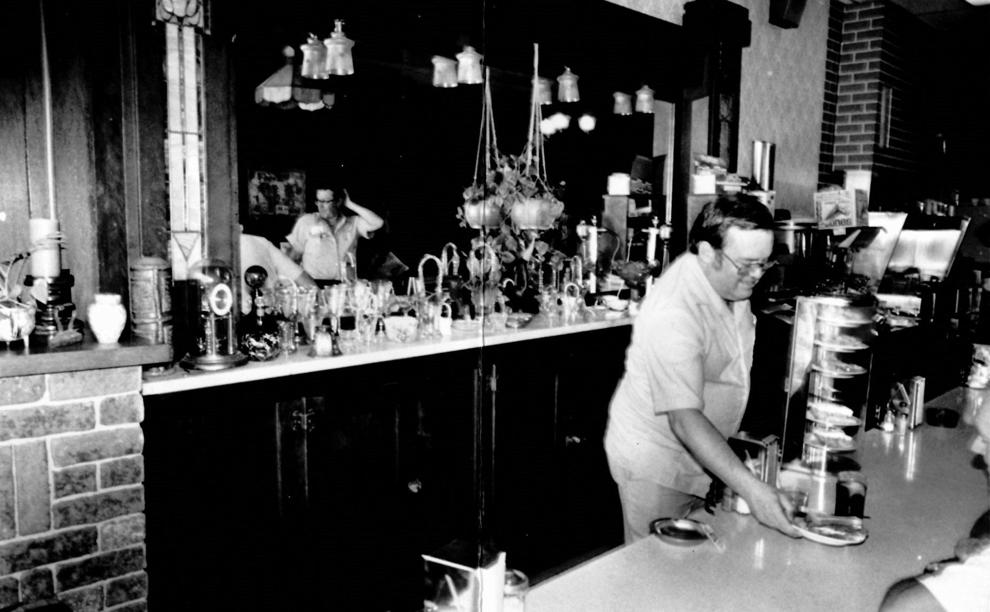 Johnnie's Aloha Service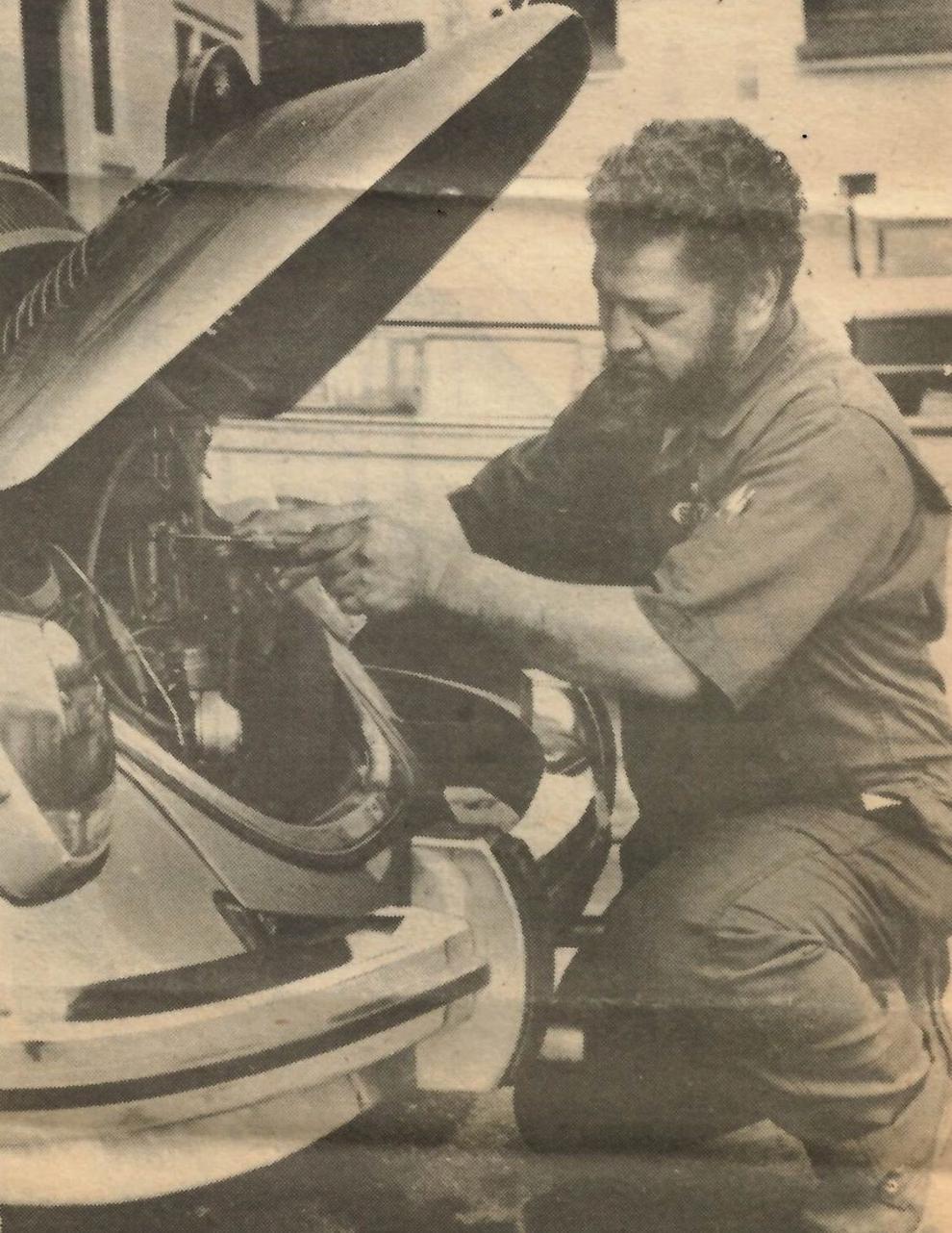 Jewel Box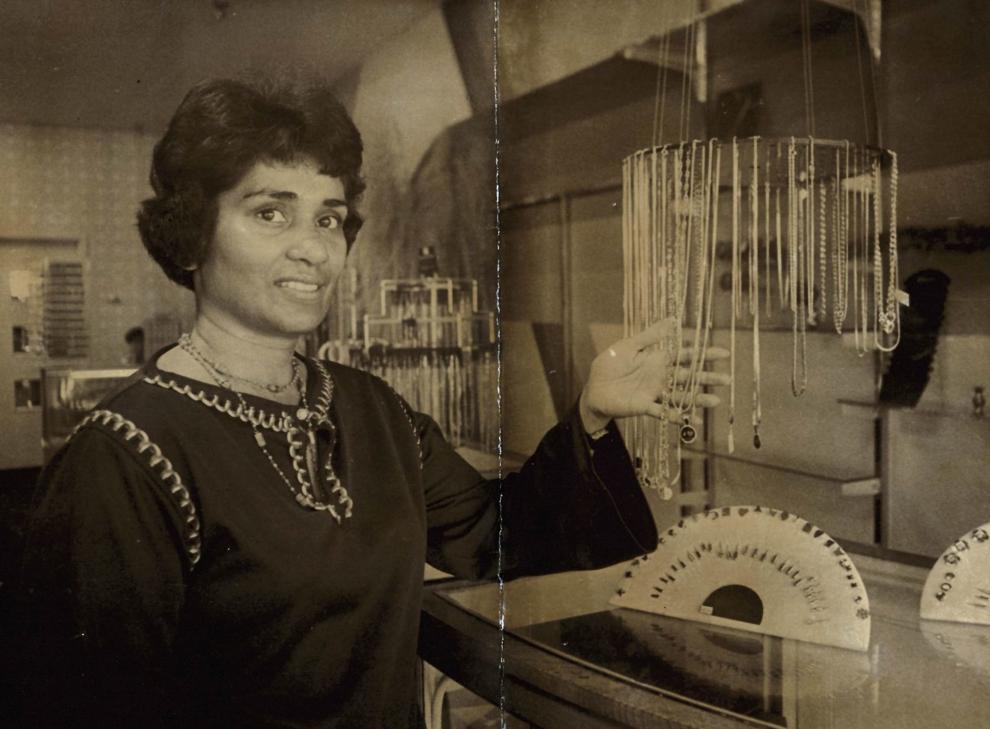 Jolivette Cleaners and Laundry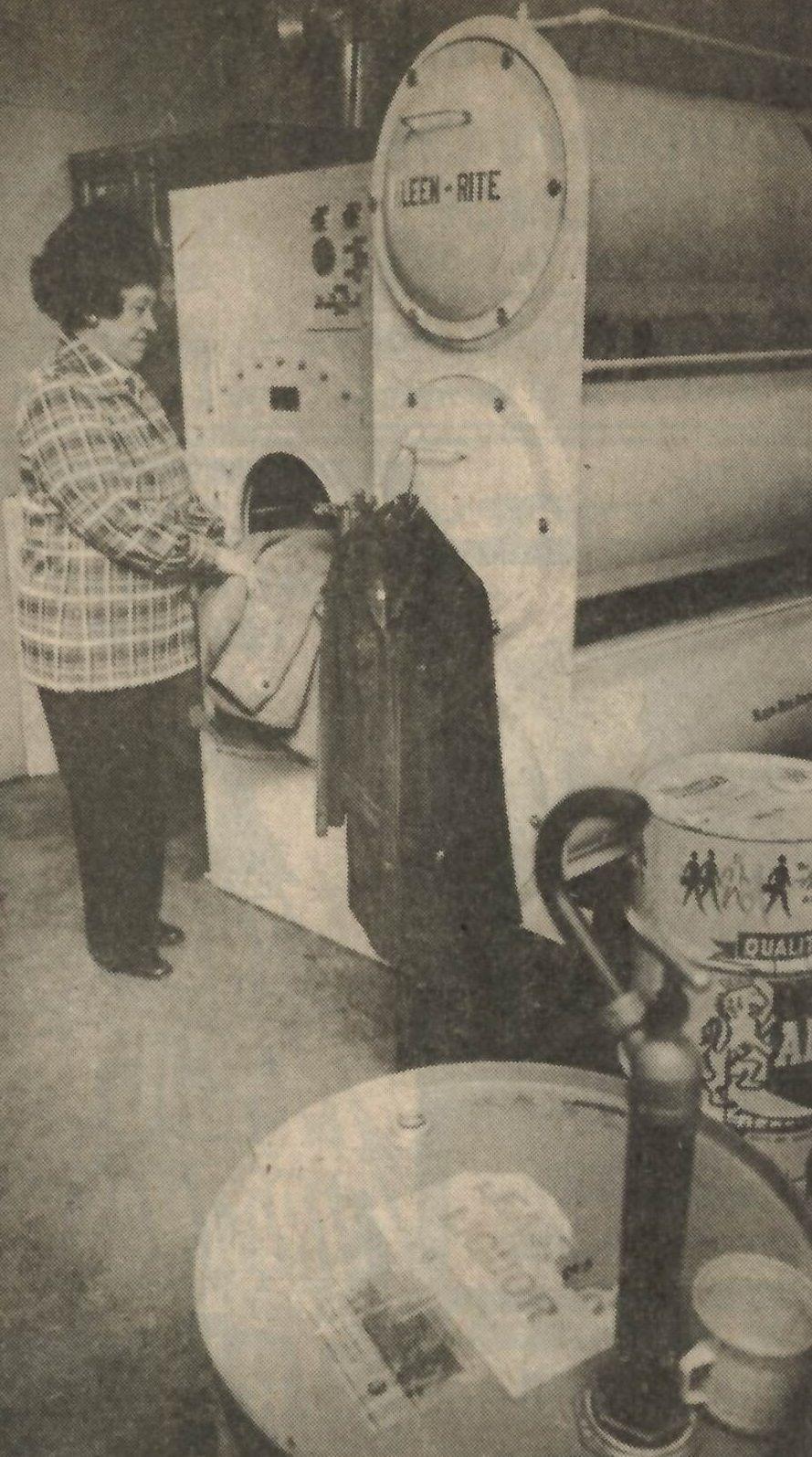 Jeffrey's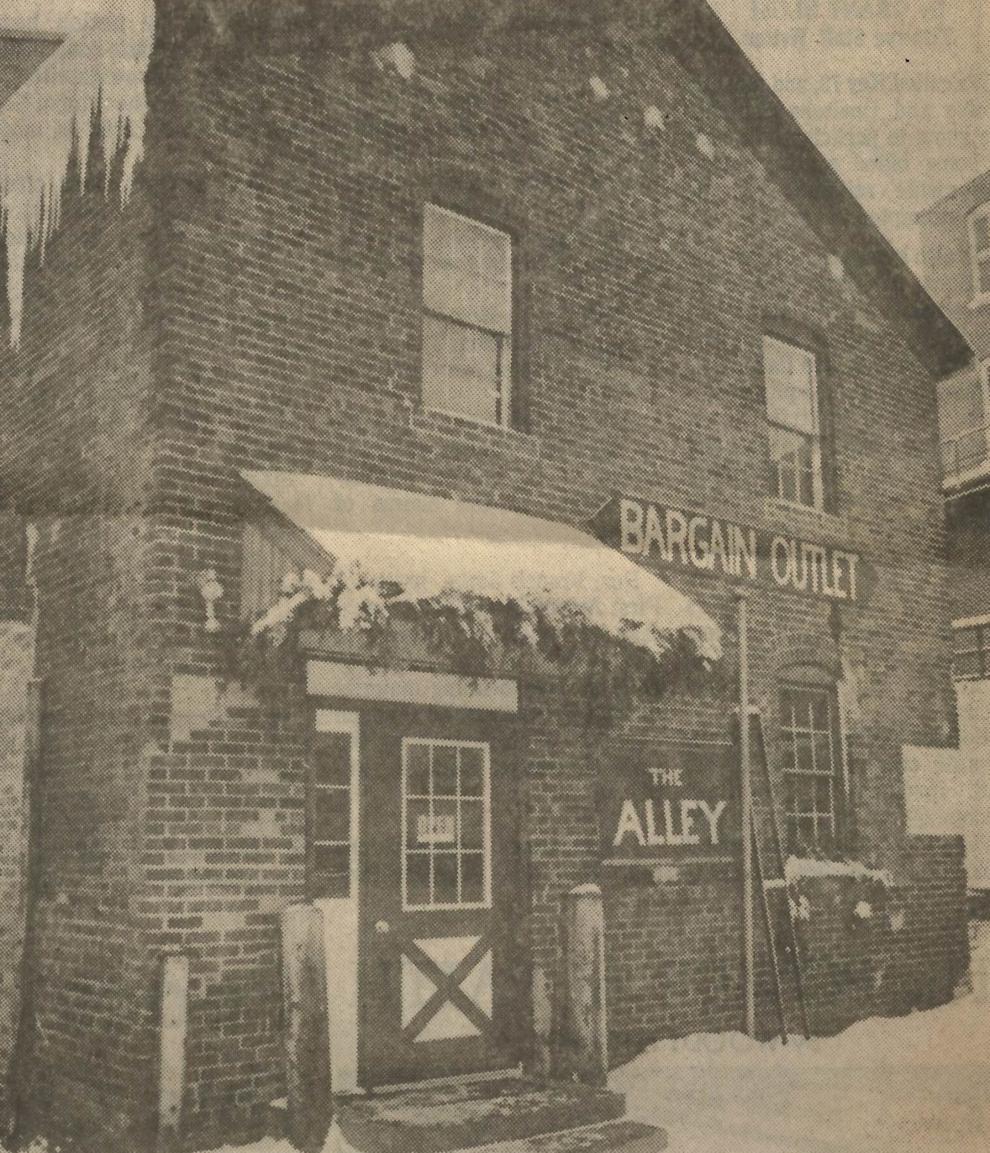 1970: Johnson's Junior Miss Shop
1957: Jackson Plaza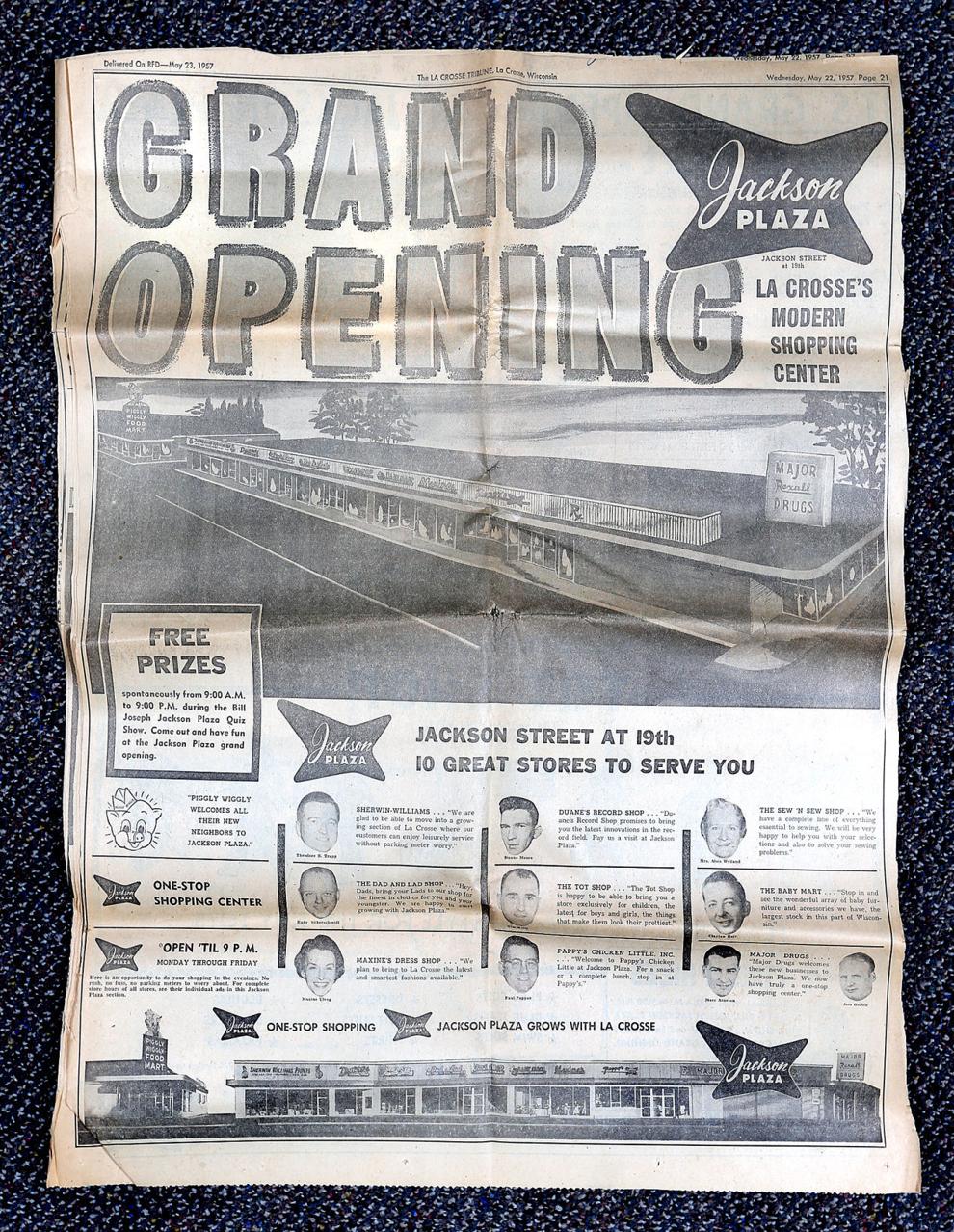 Kelly Furniture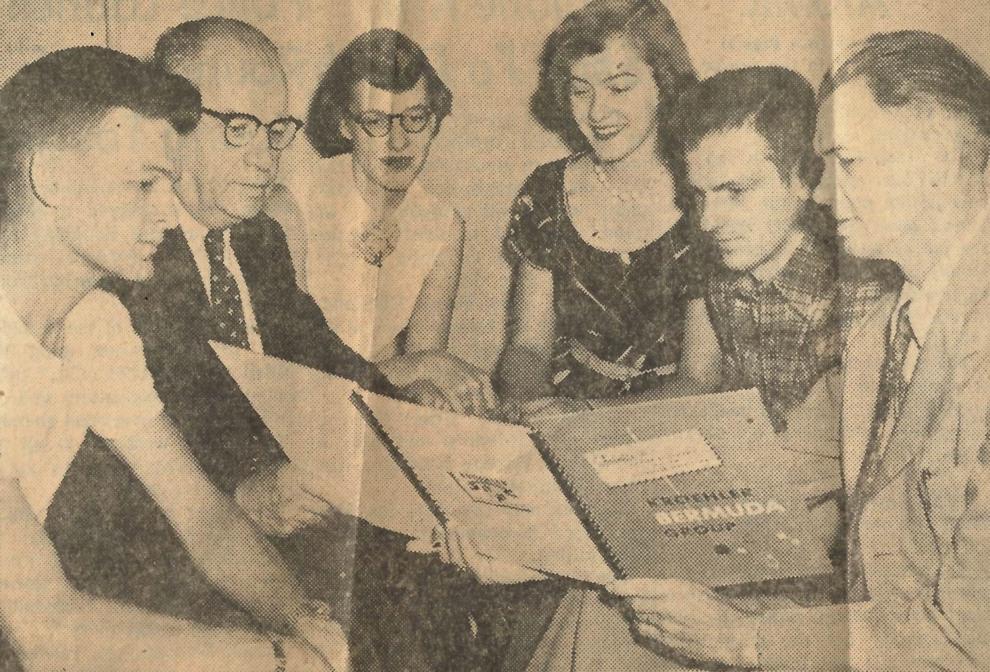 Kroner's Hardware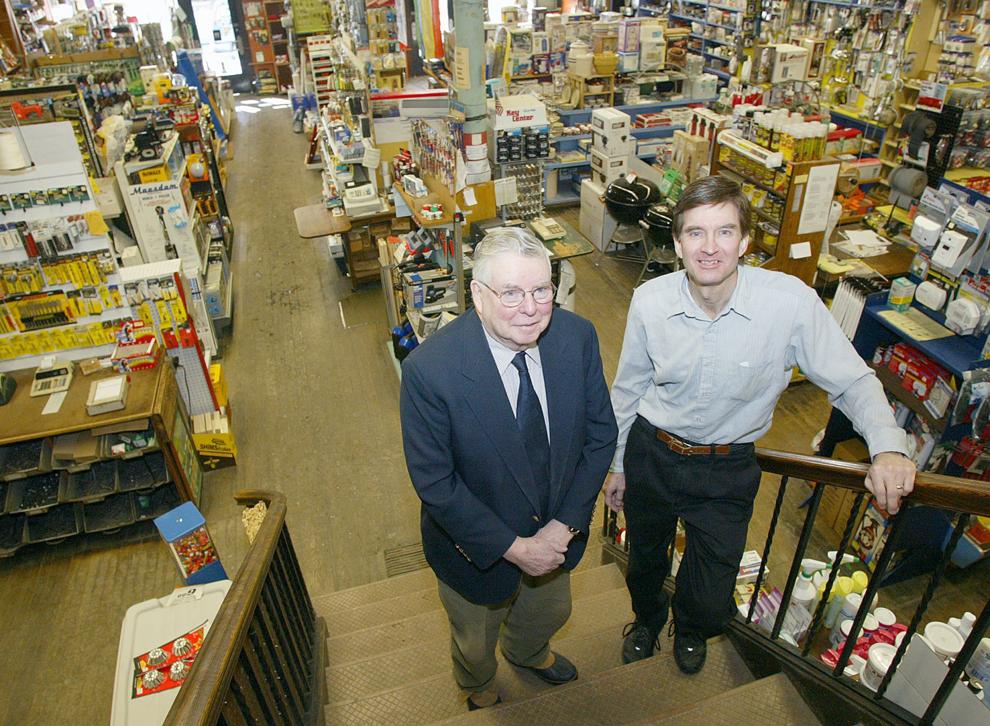 Kids Port USA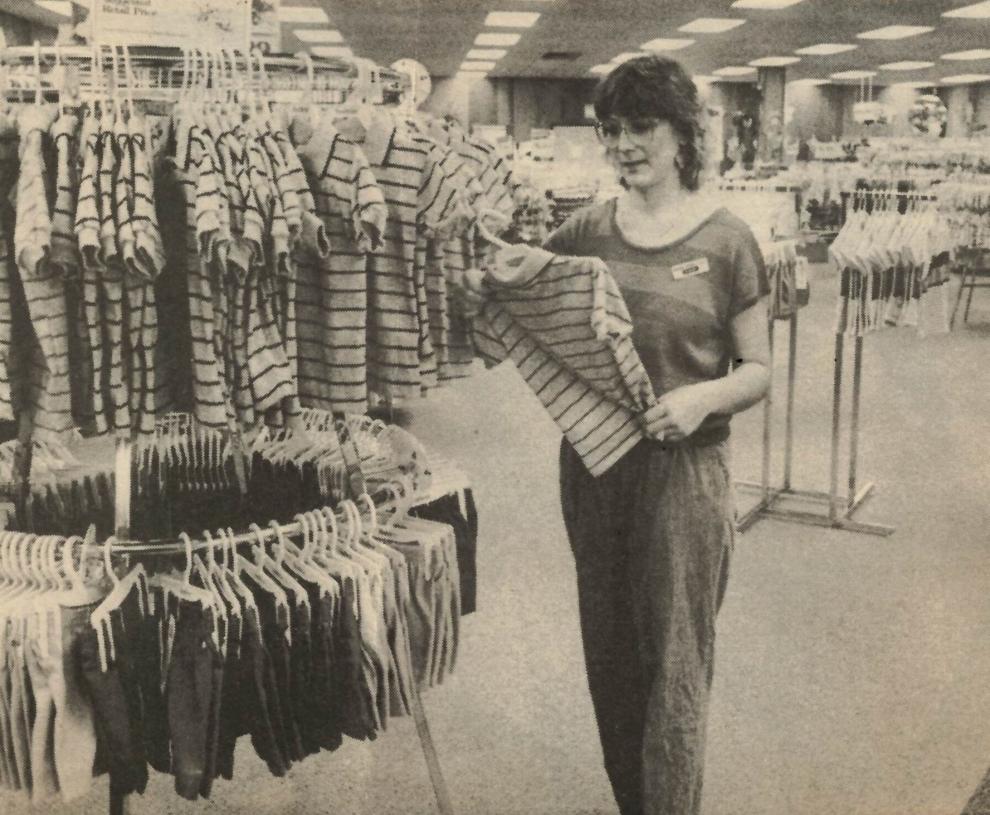 1984: K&G Costumes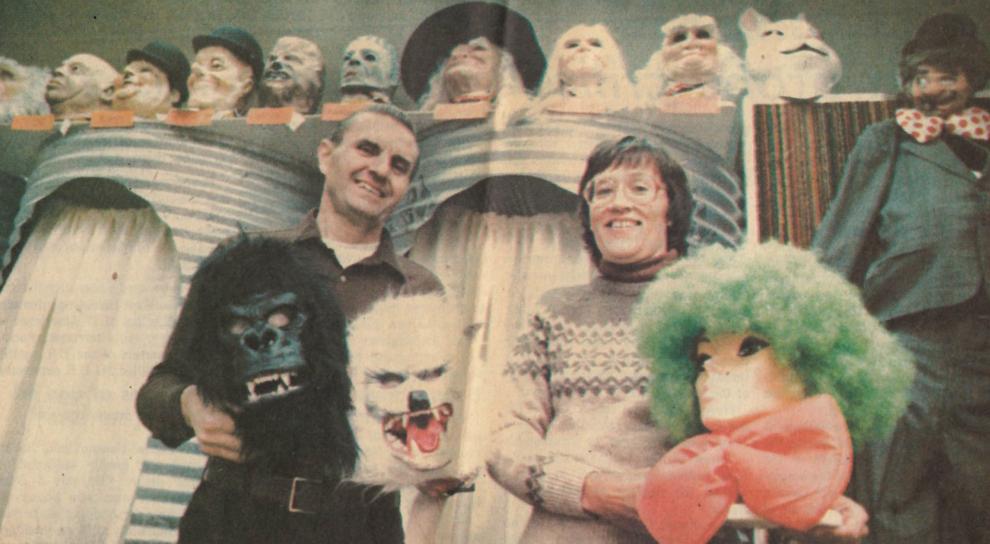 Kwik Trip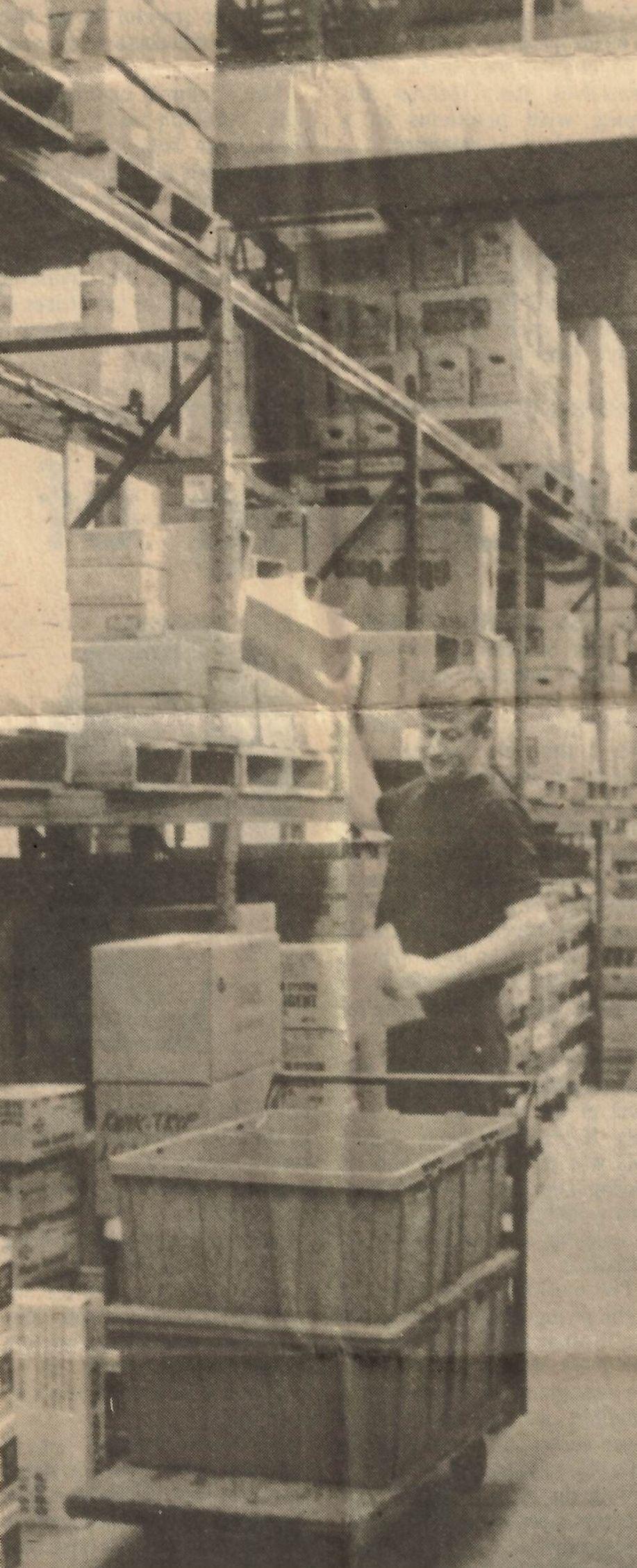 Kathan Lumber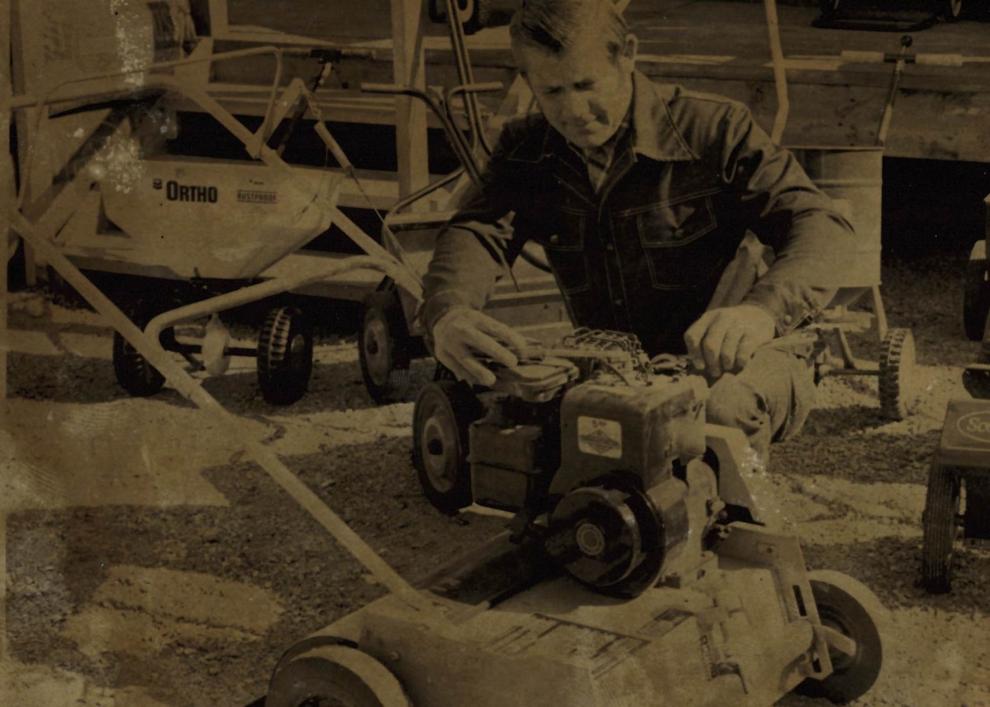 Kentucky Fried Chicken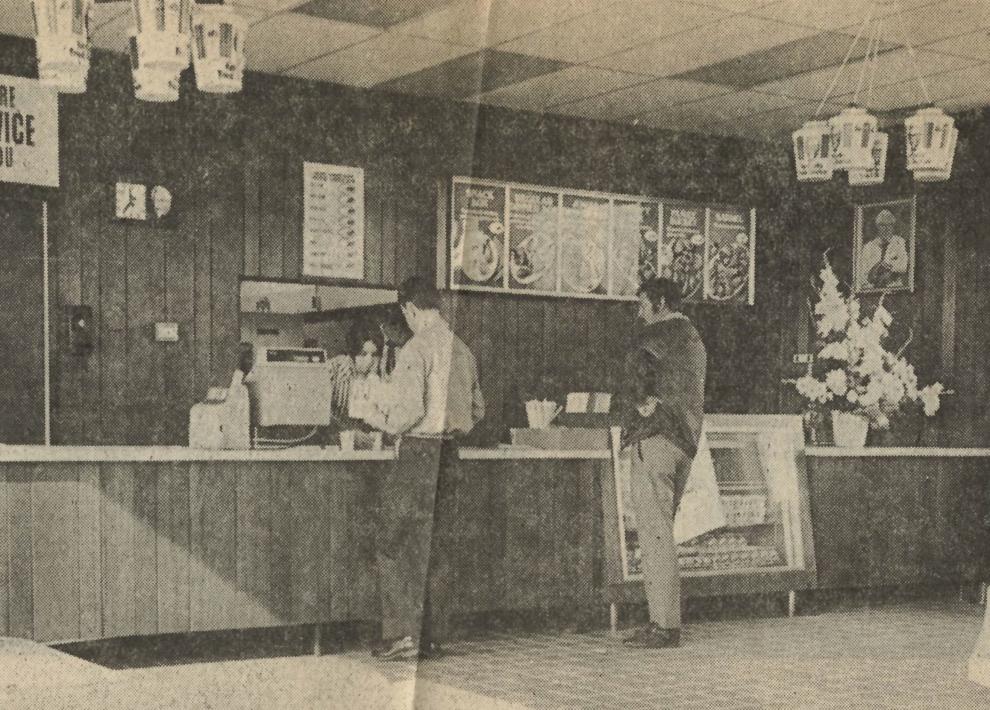 1972: King Cinema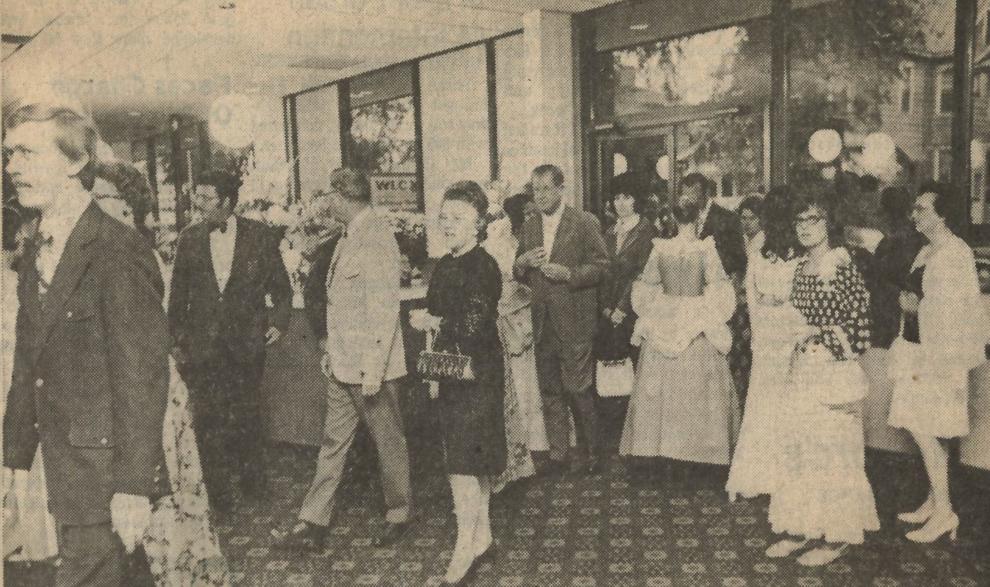 1971: Kewpee Lunch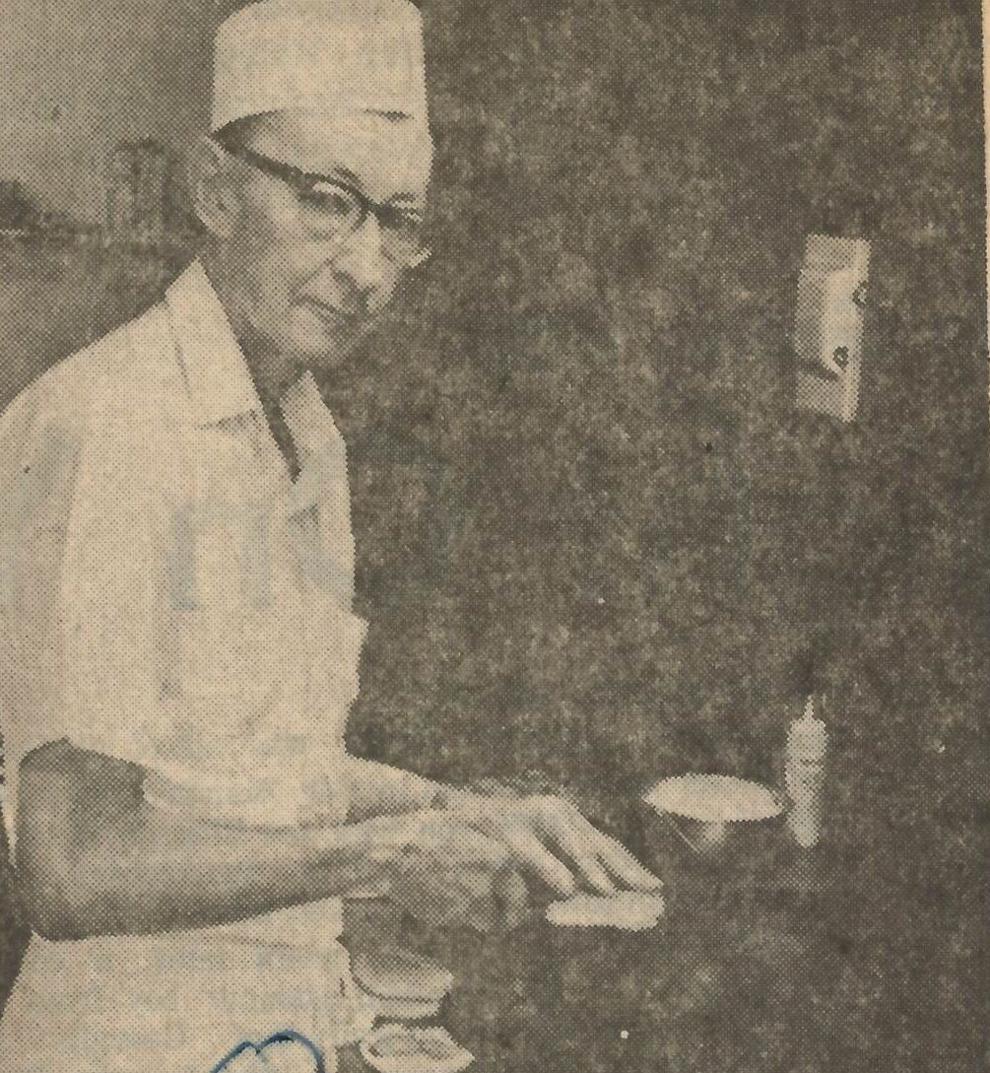 1965: Kmart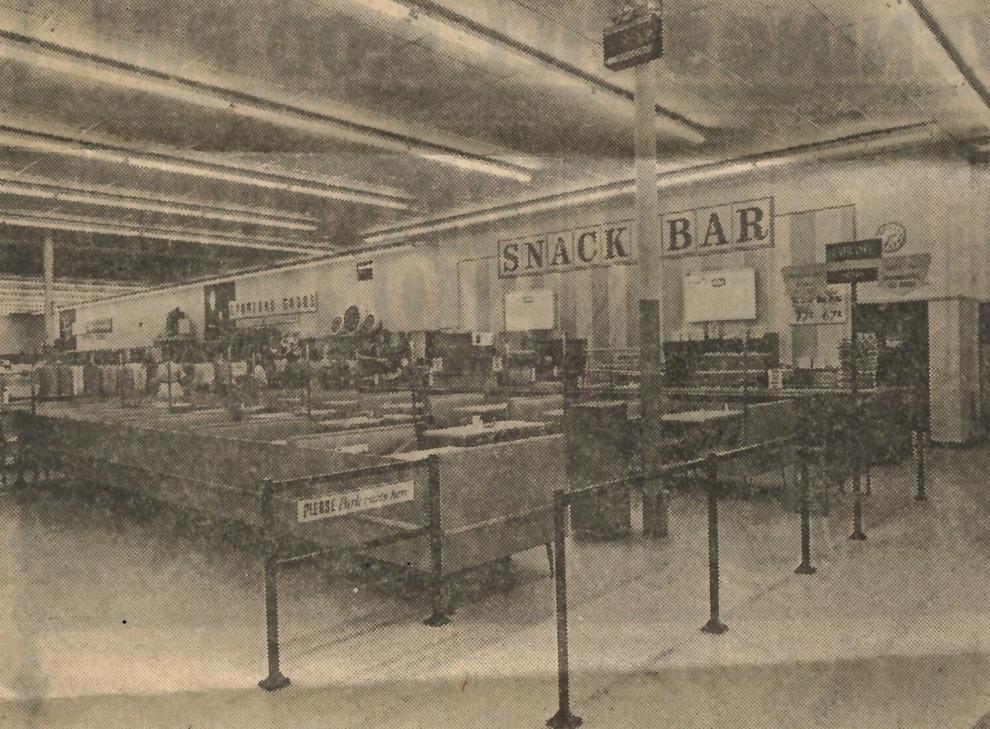 1964: Kerr's Grocery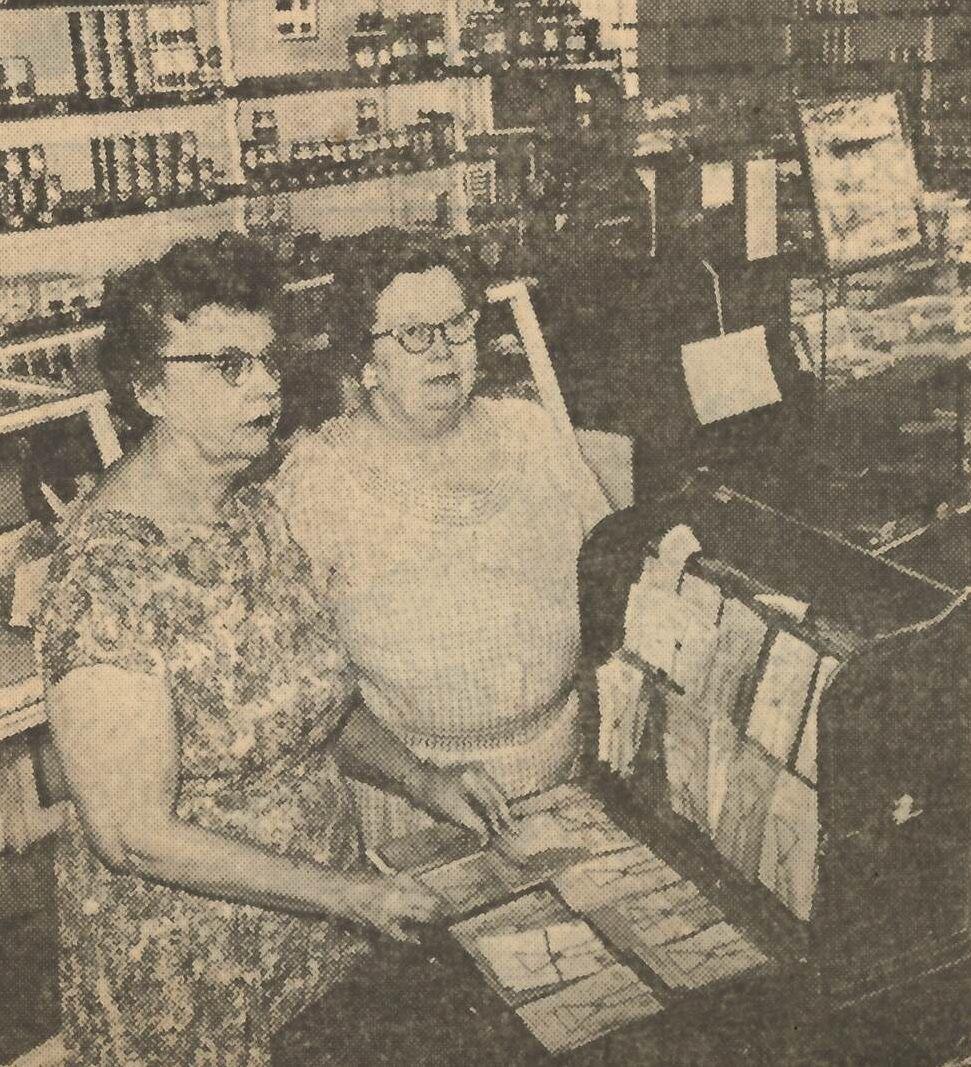 1957: Kroger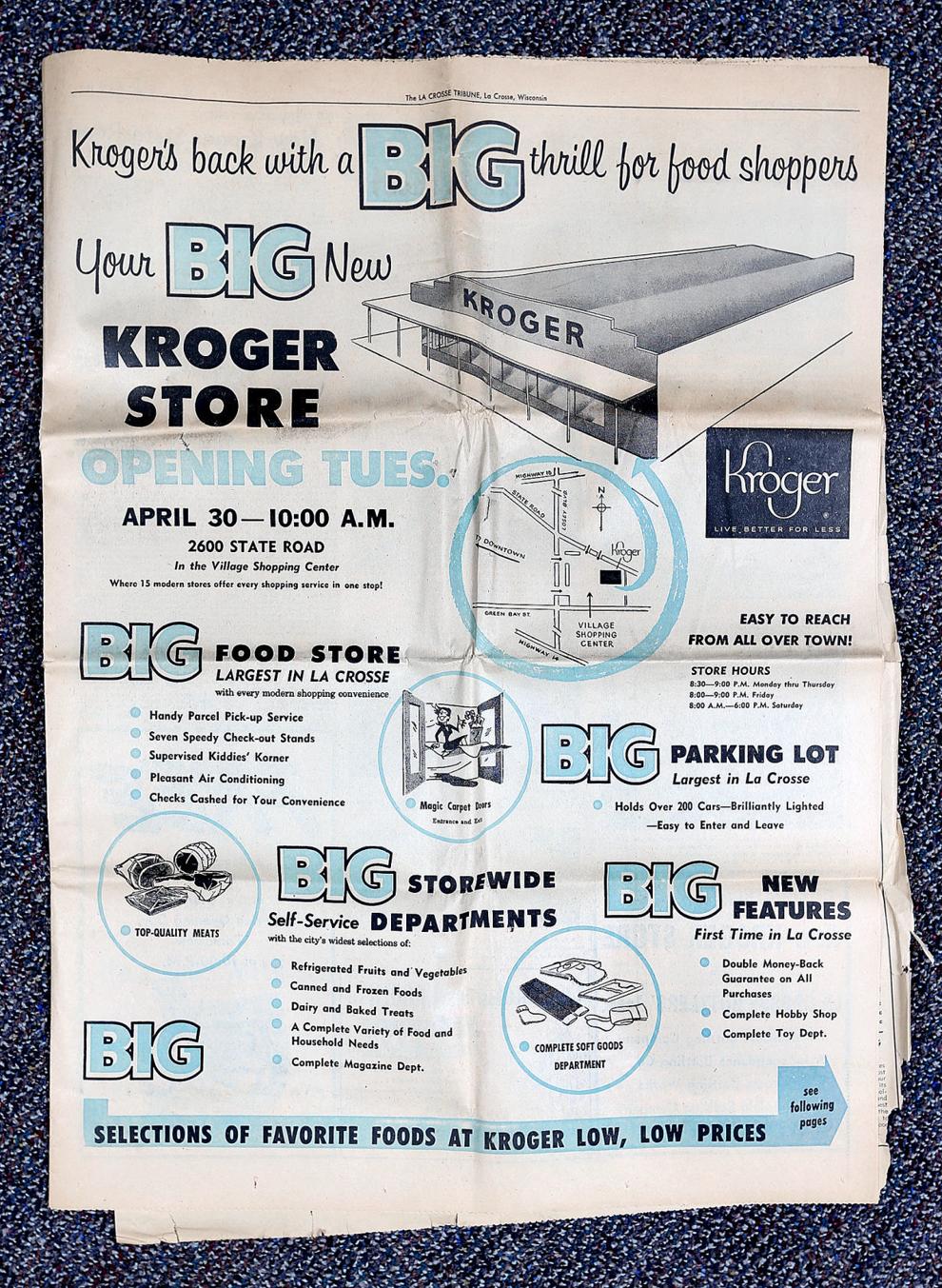 Kaybee Store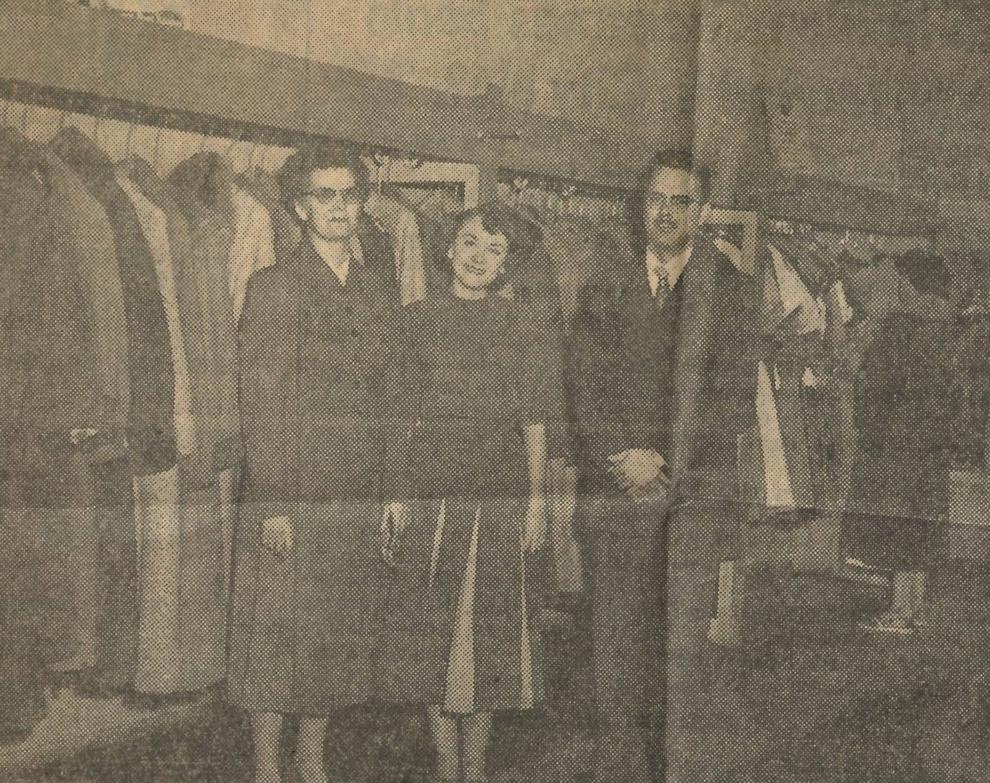 Kratt Lumber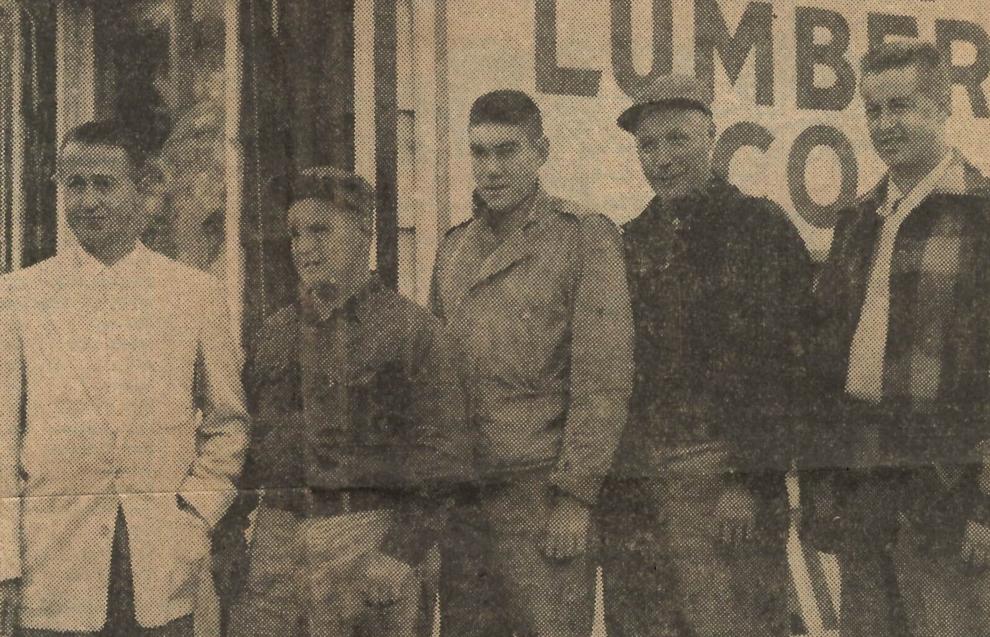 La Crosse Tribune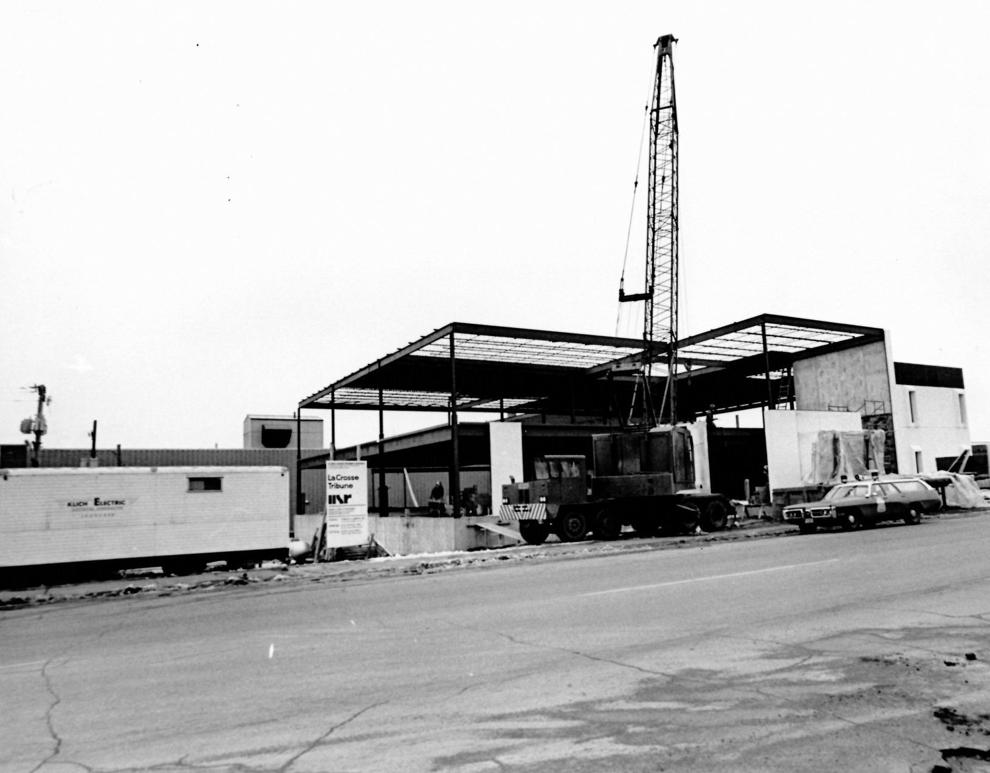 Linda's Bakery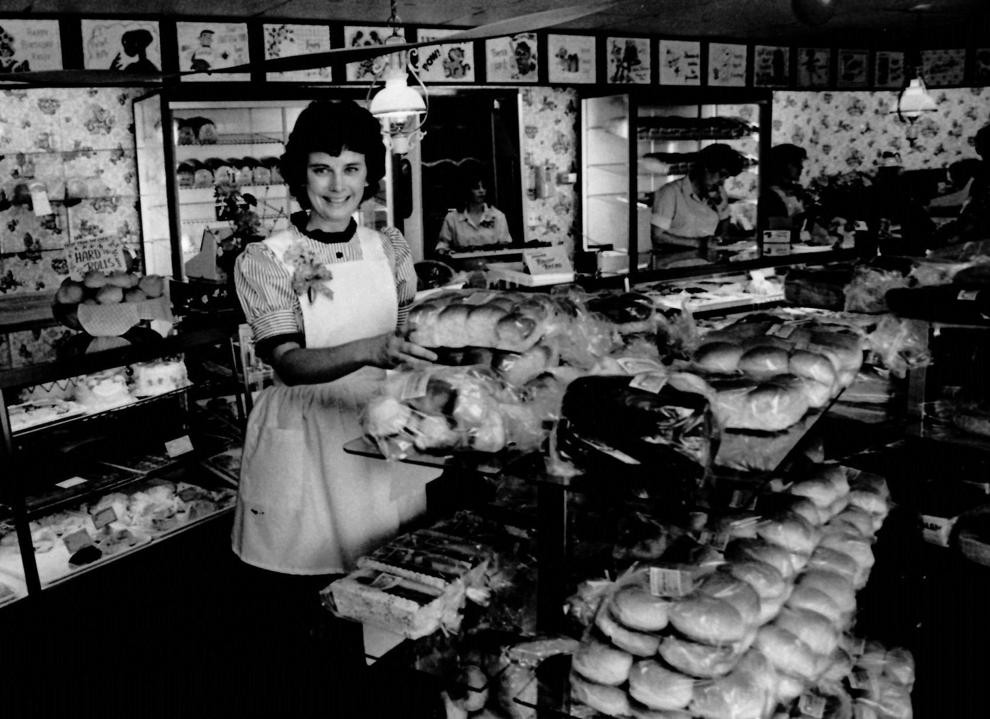 1982: Lorillard building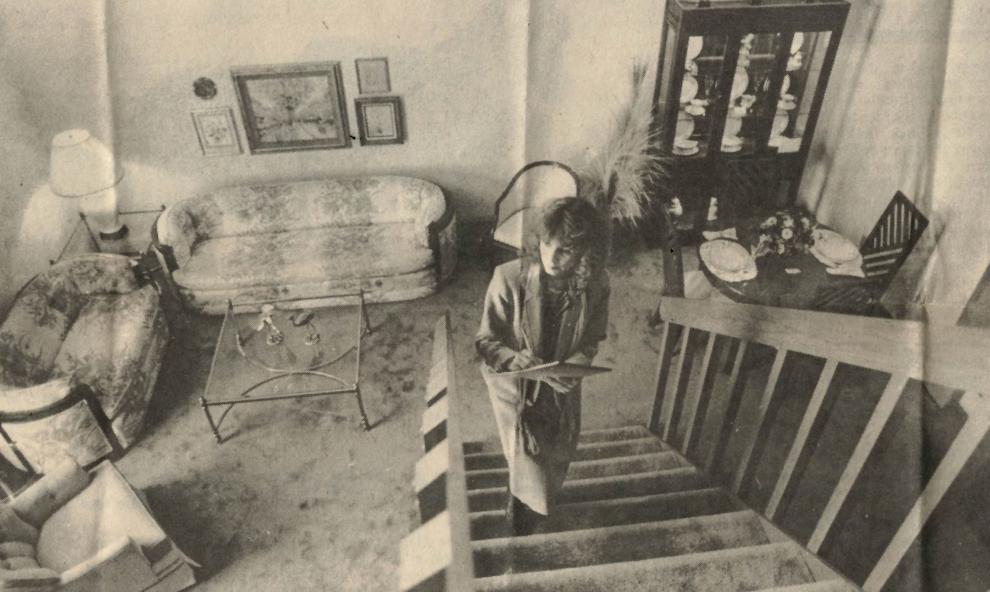 1982: Leithold Music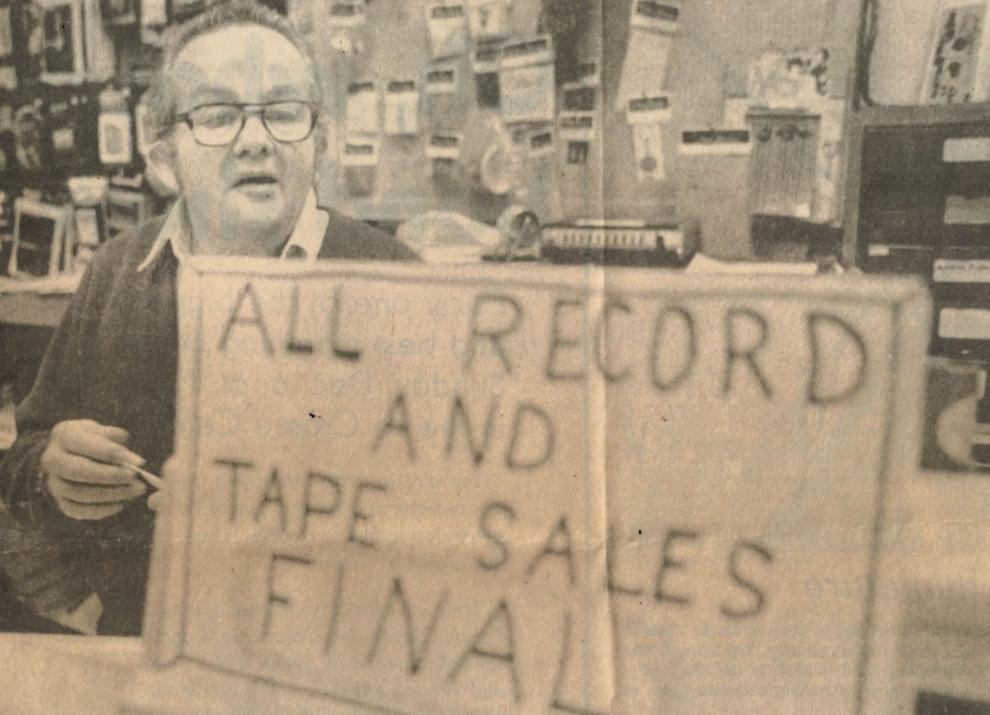 Lakeview Foods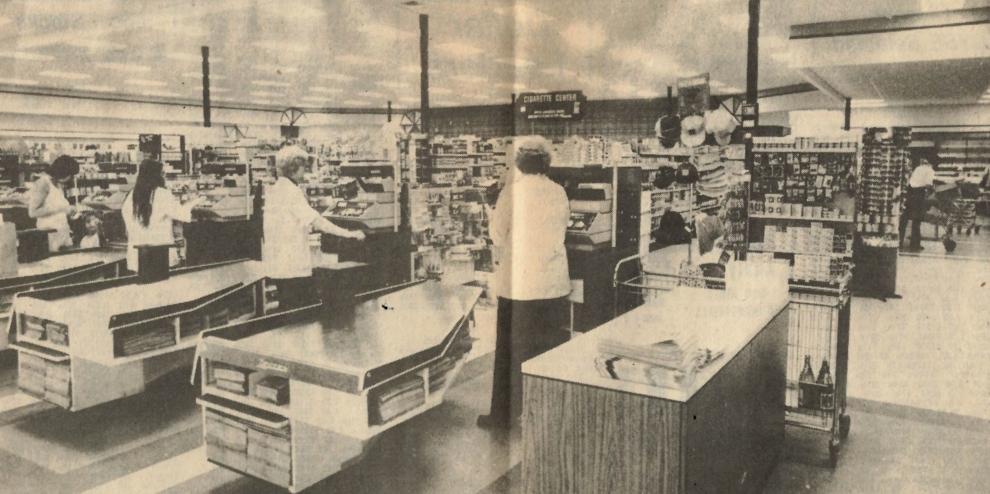 1978: La Crosse Answering Service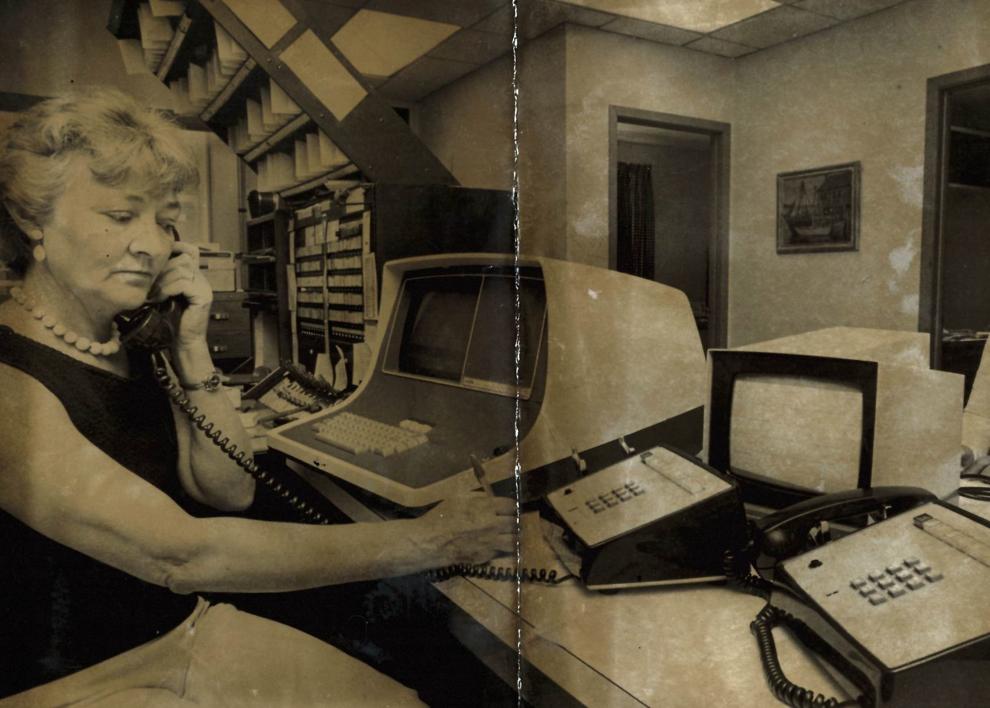 1978: Lenny's Shoe Repair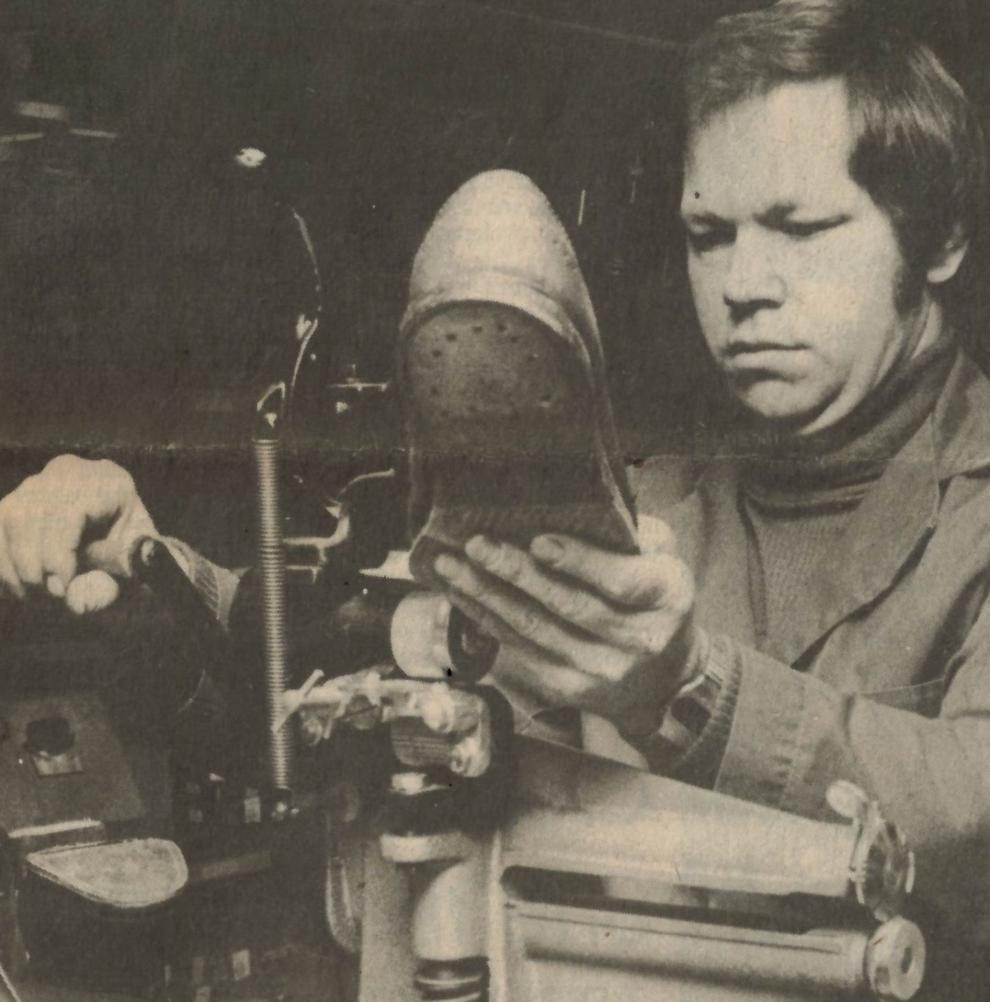 1972: Louie Bantle's Restaurant
La Crosse Furniture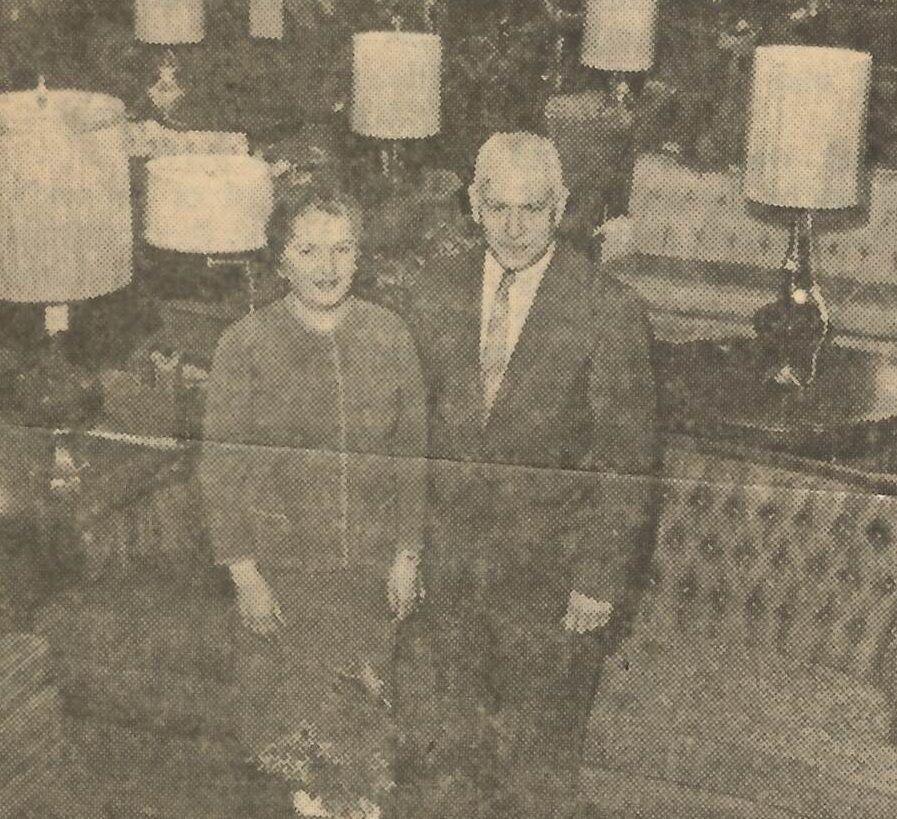 La Crosse Rubber Mills Co.

Leath Furniture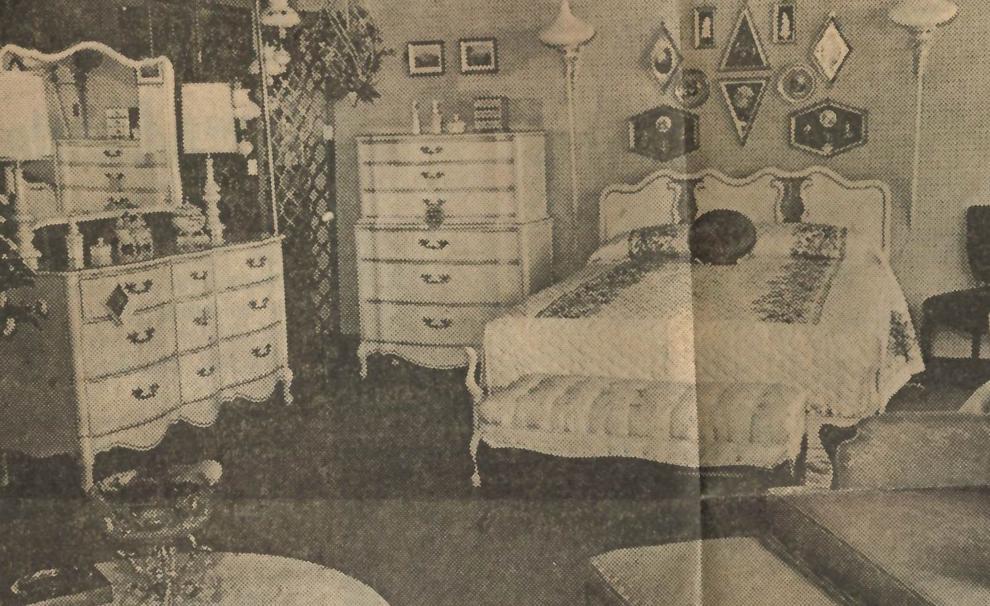 1955: La Crosse Beauty School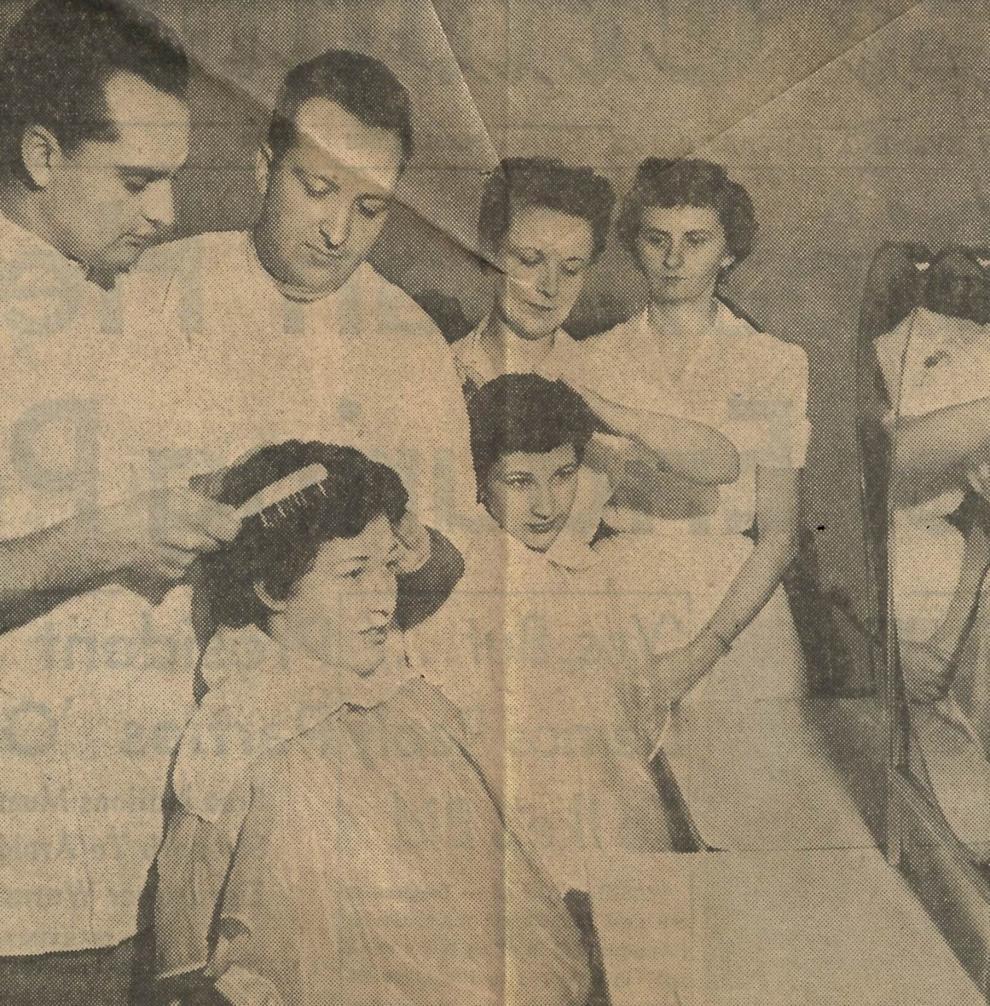 1954: Lottie's Ready-to-Wear Shoppe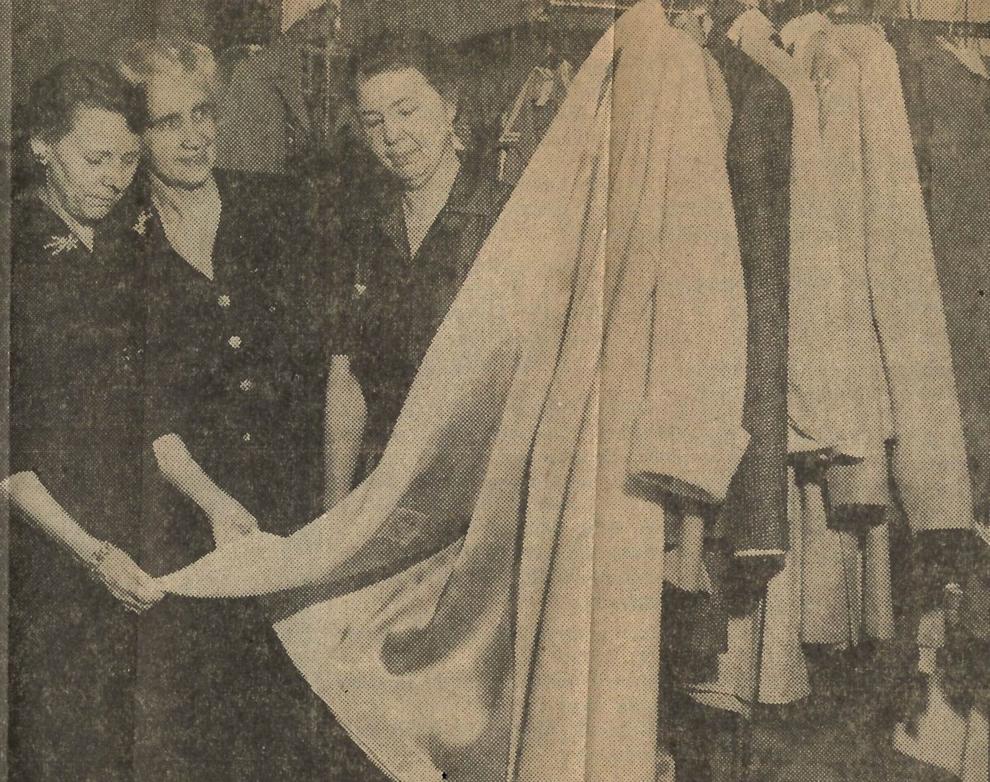 Maid-Rite Cafe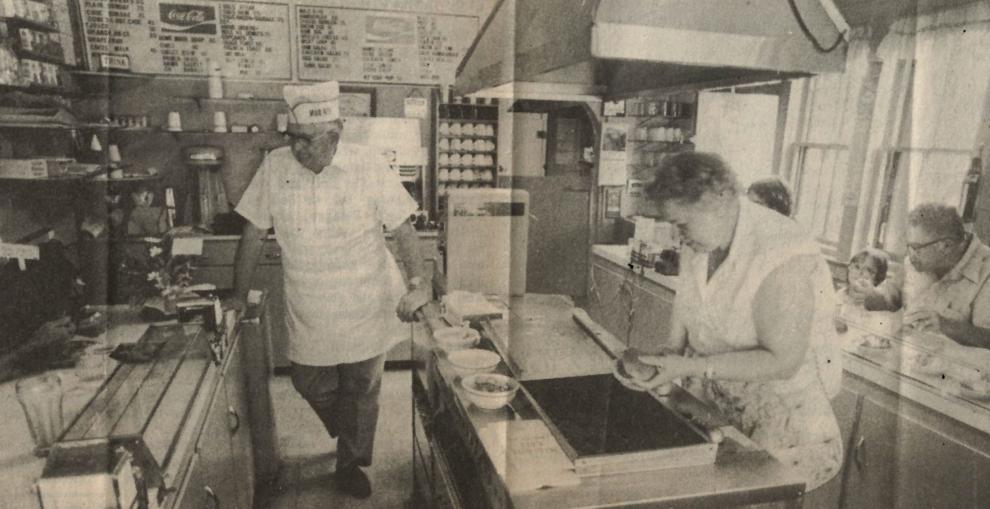 Michael's Cerise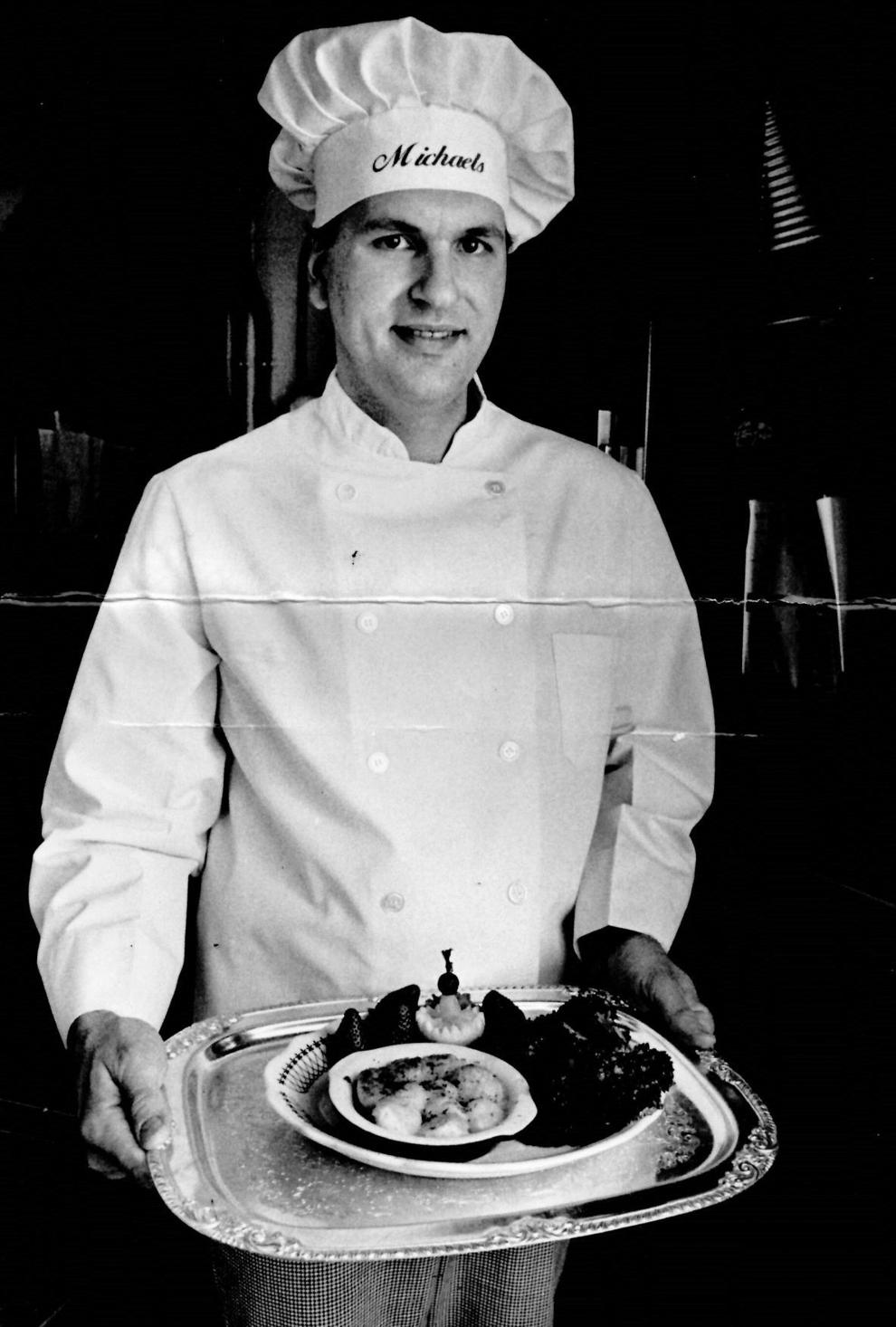 Marineland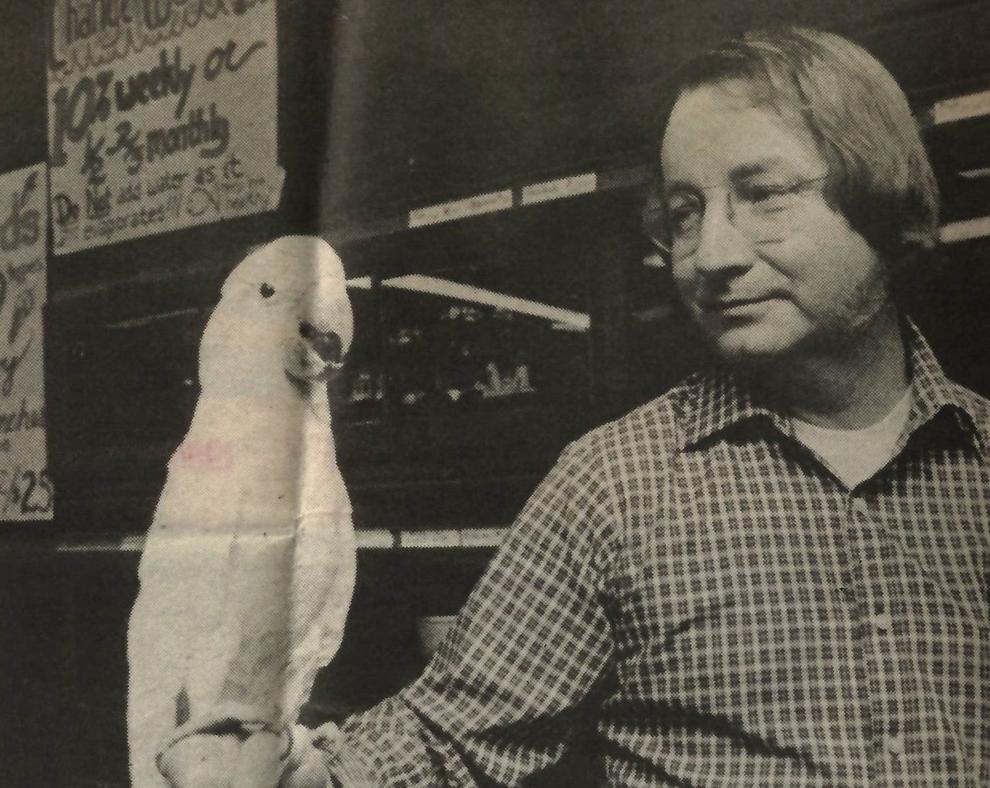 Mississippi Valley Airlines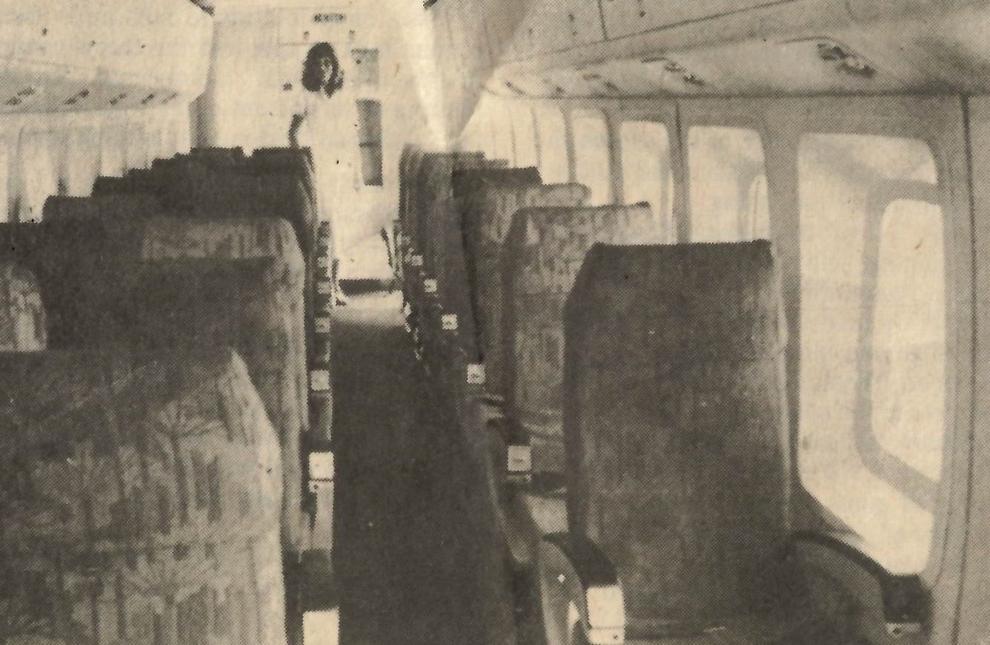 Mai-Tai Supper Club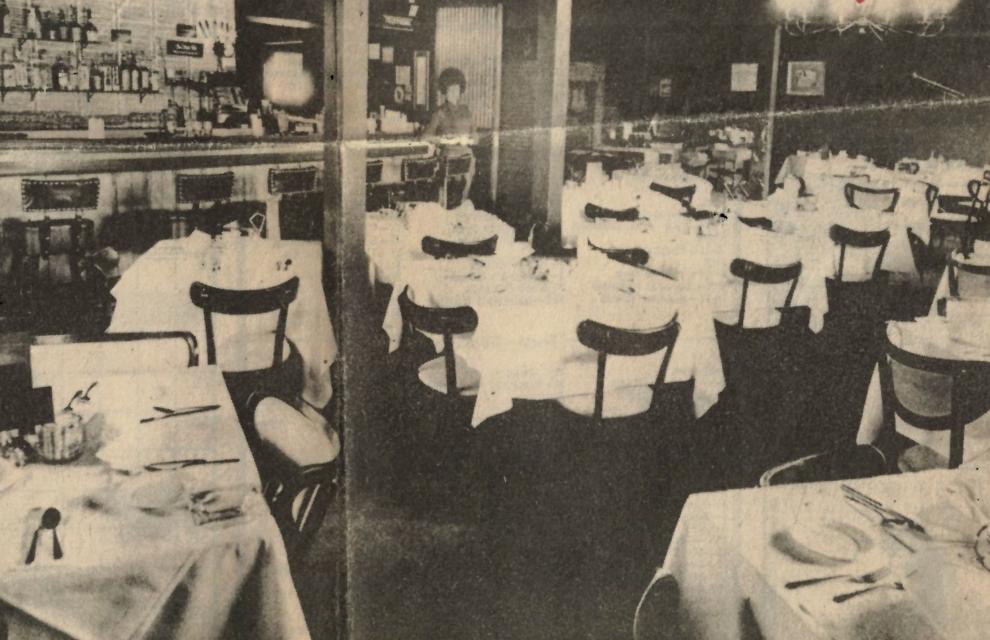 Menards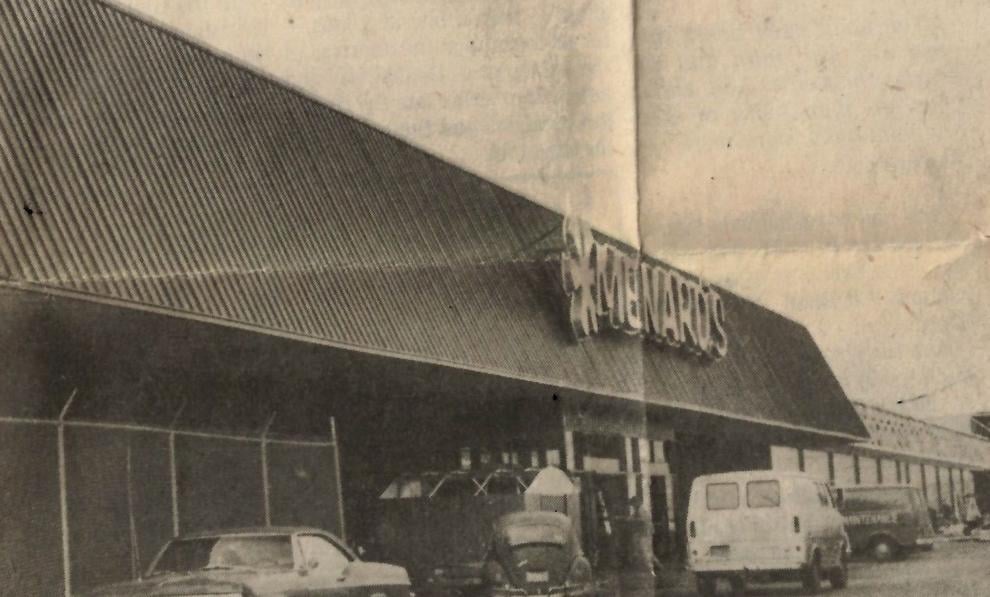 Mr. D's Donuts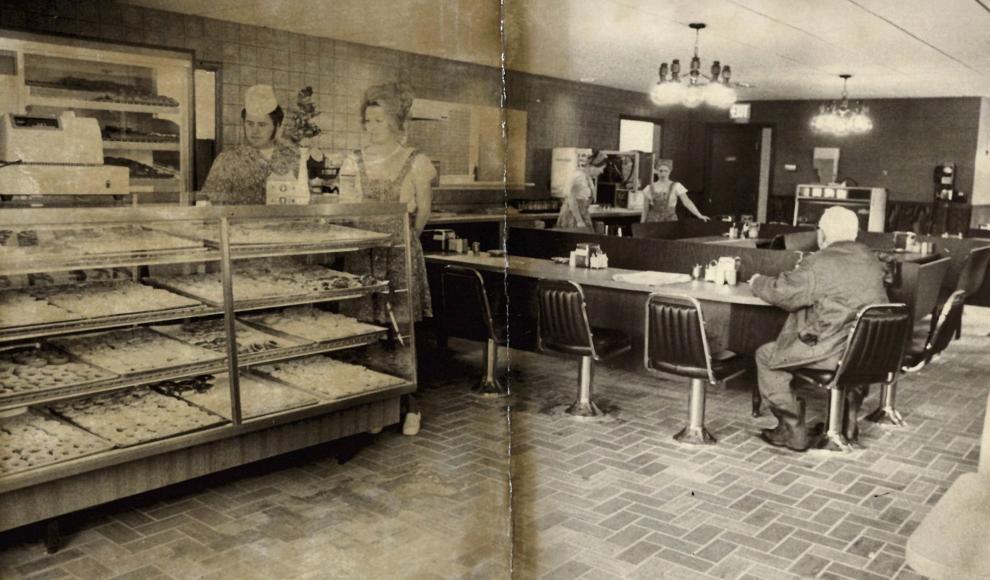 McDonald's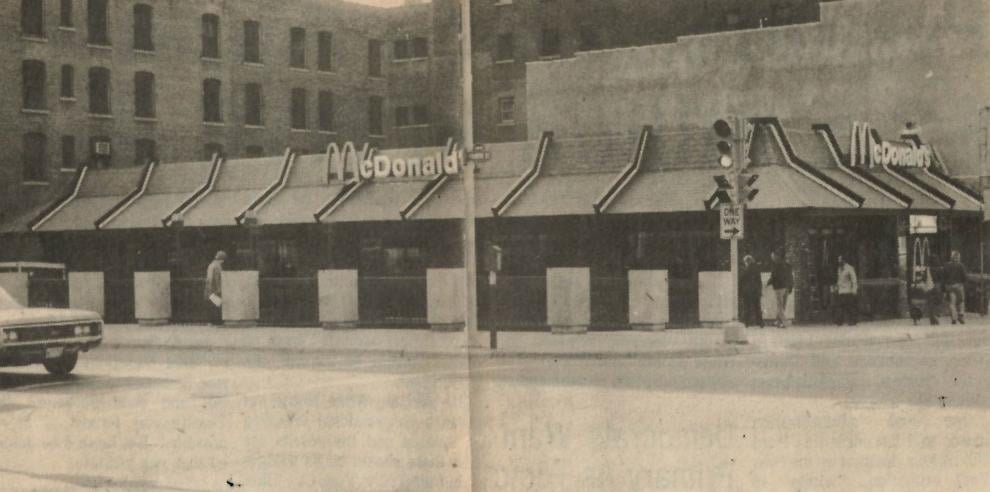 Montgomery Wards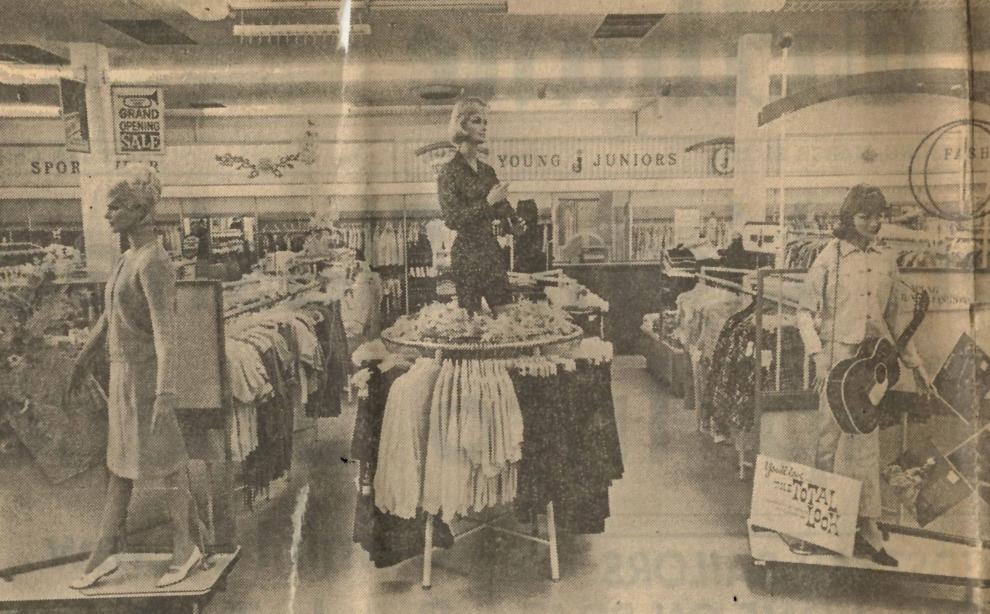 Major Rexall Drug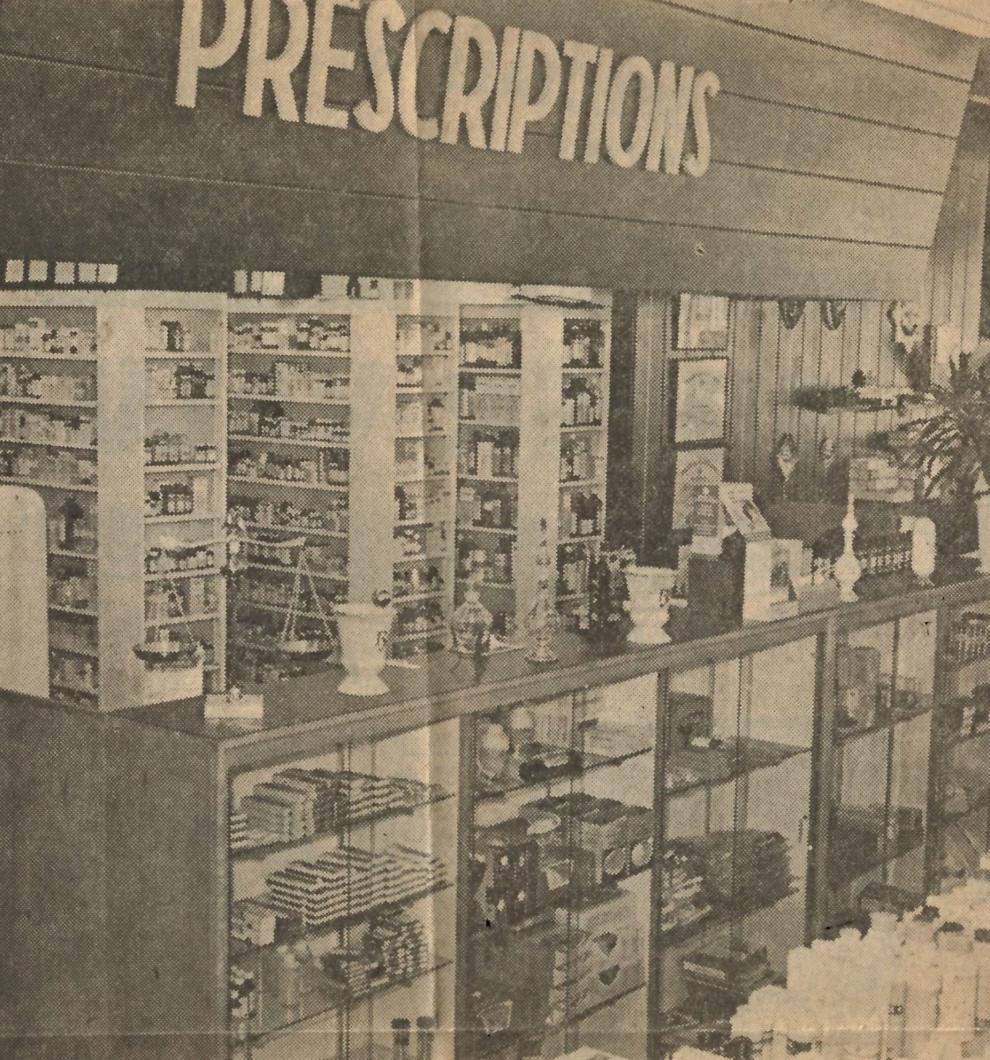 Mount La Crosse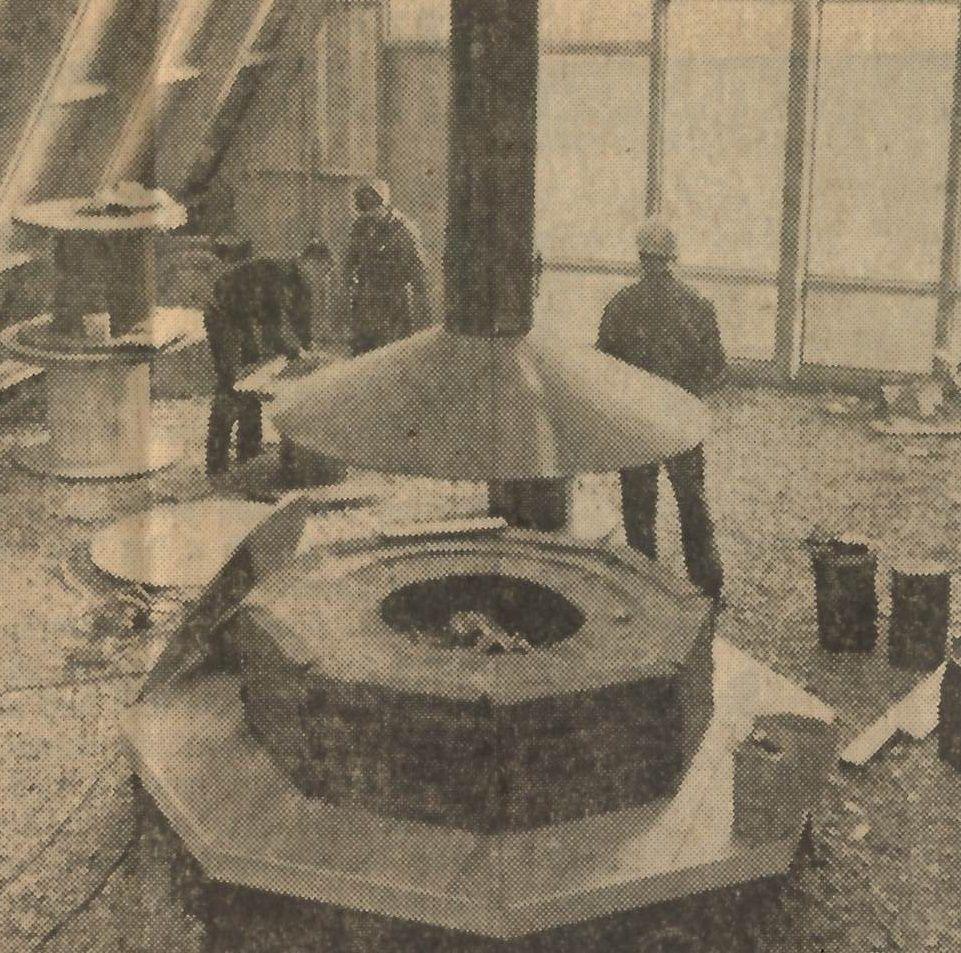 1984: National Video Movie Rental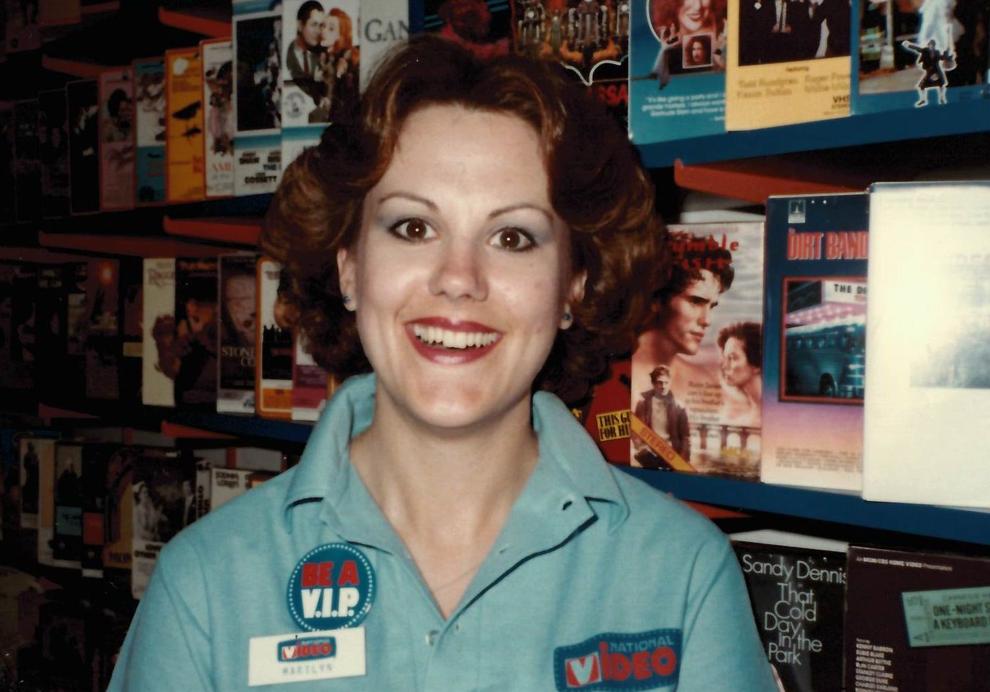 North Star Drive-In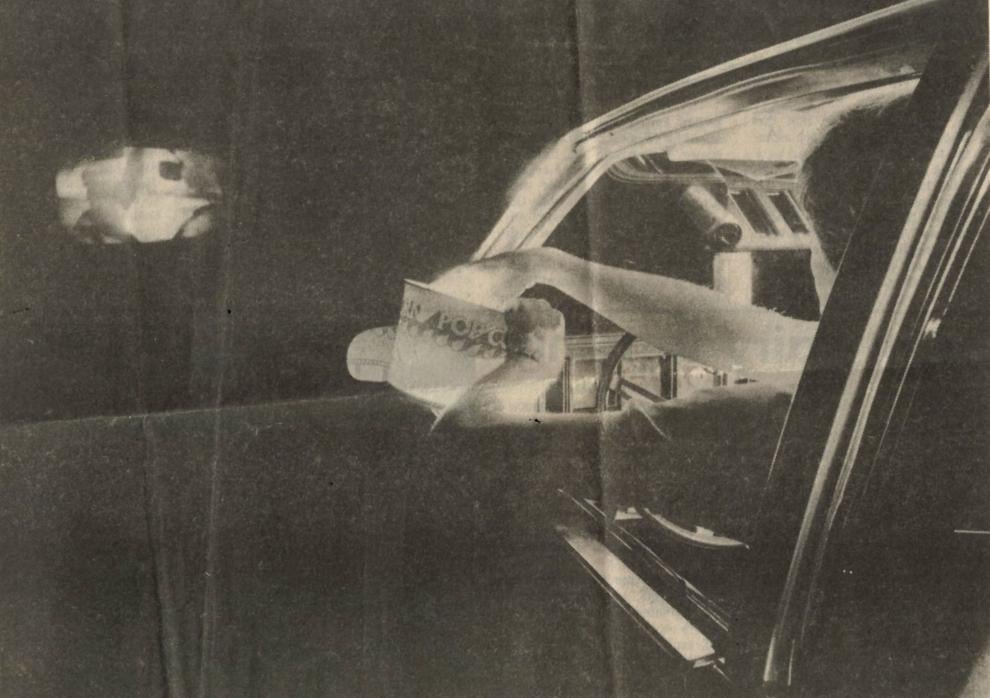 Nutrition World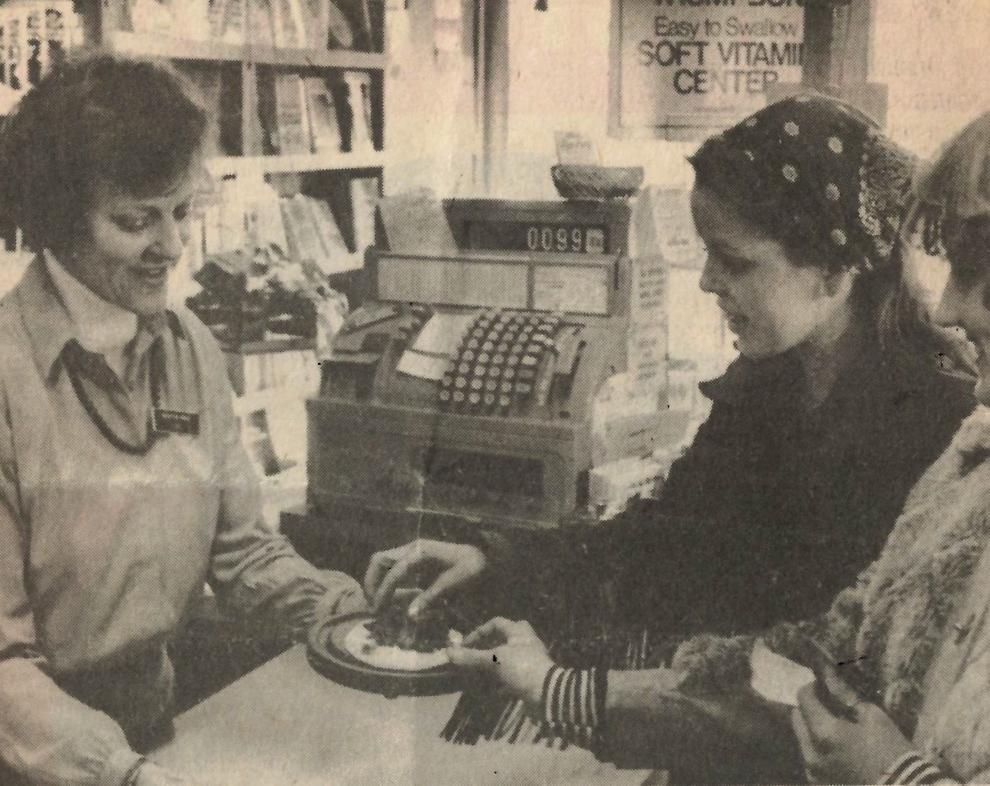 Nob Hill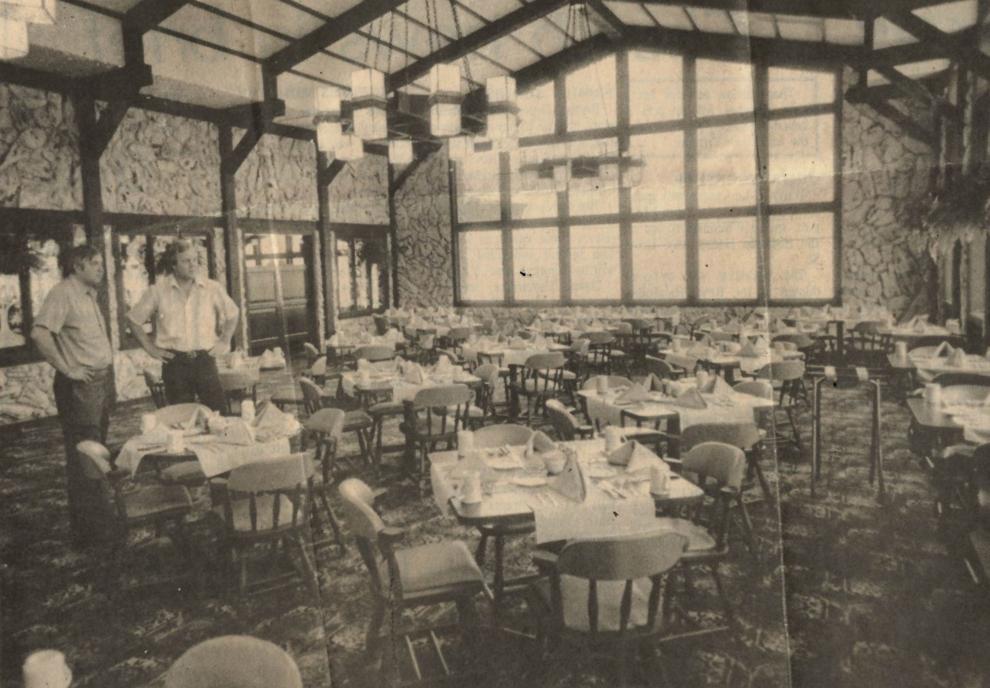 Nutbush City Limits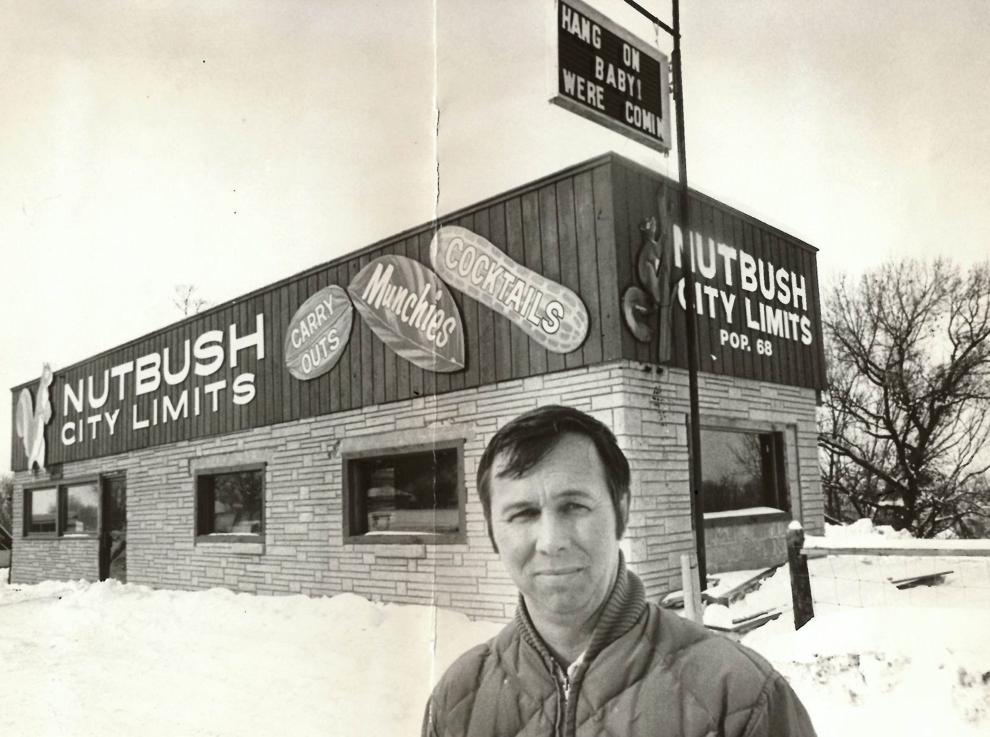 1976: New Villa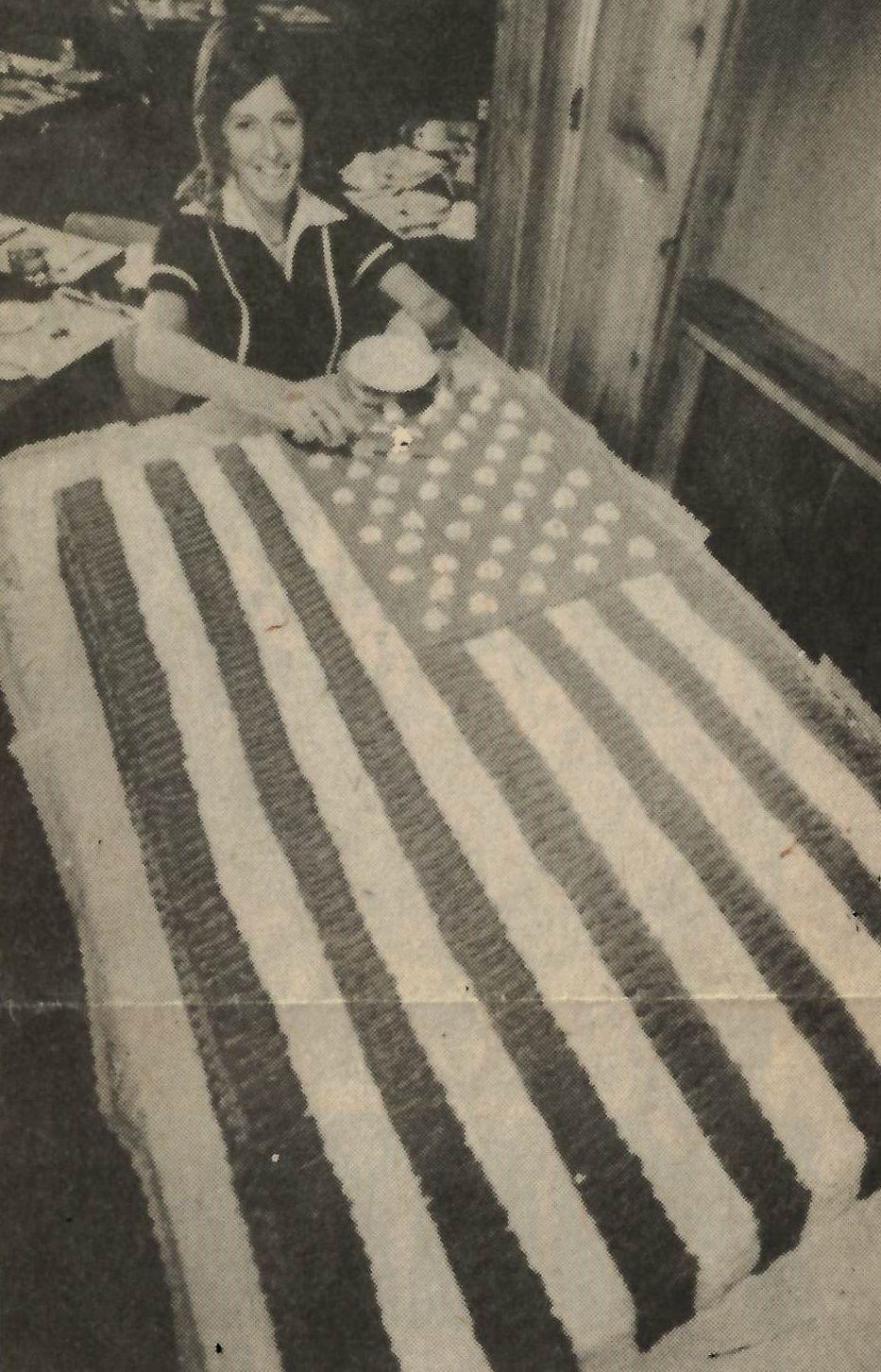 1973: Newburg's Menswear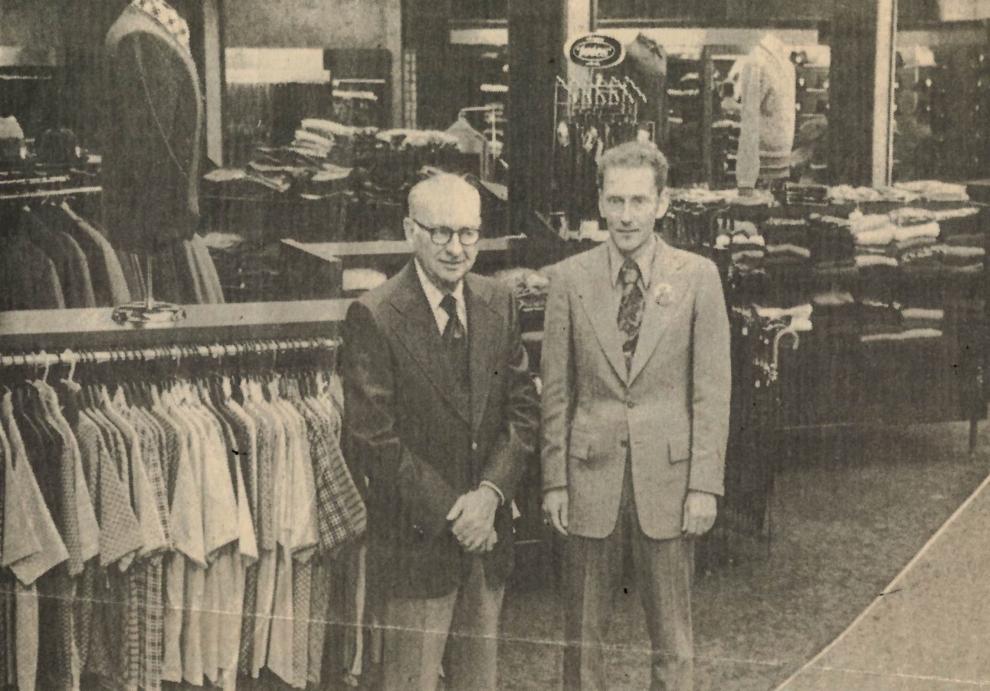 Northwest Fabrics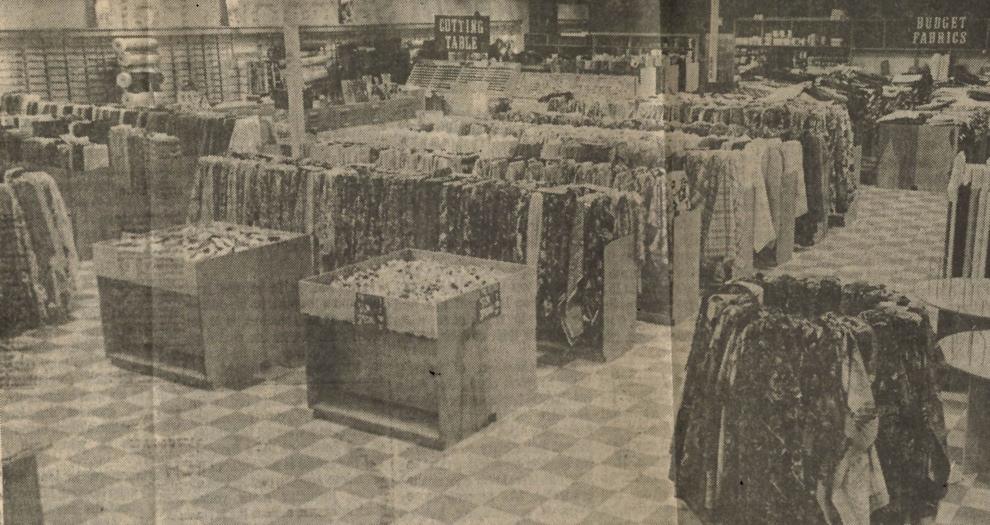 Organic Valley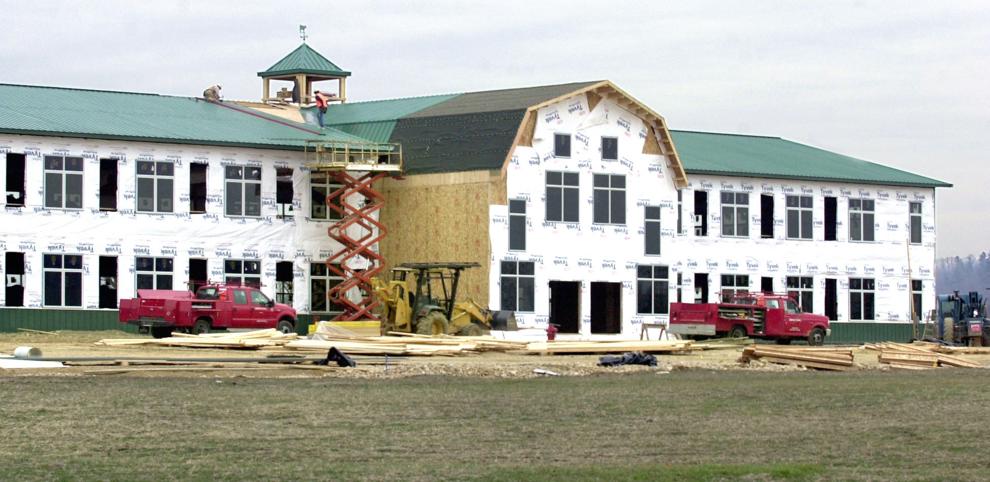 Onalaska Upholstery
Our Place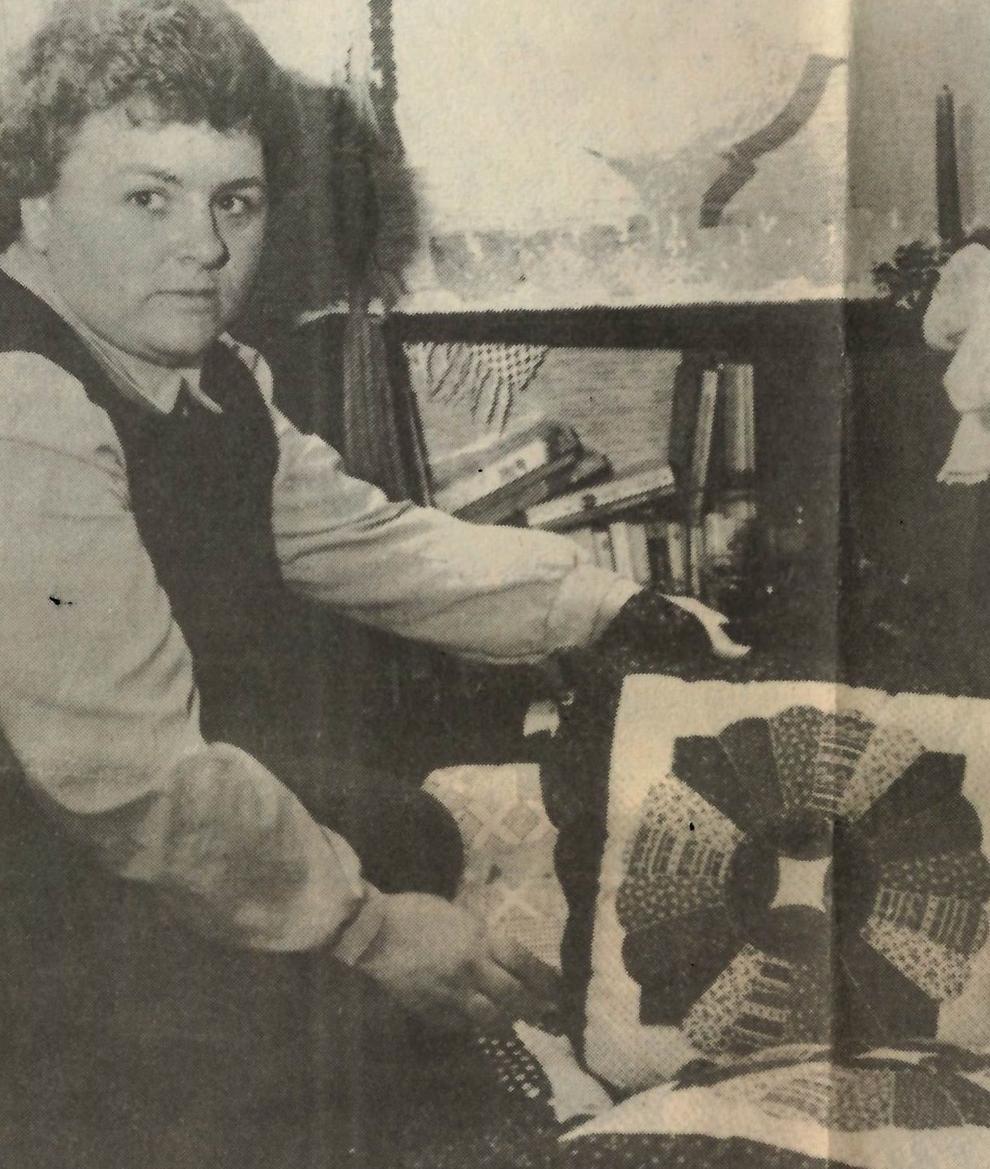 Oscar's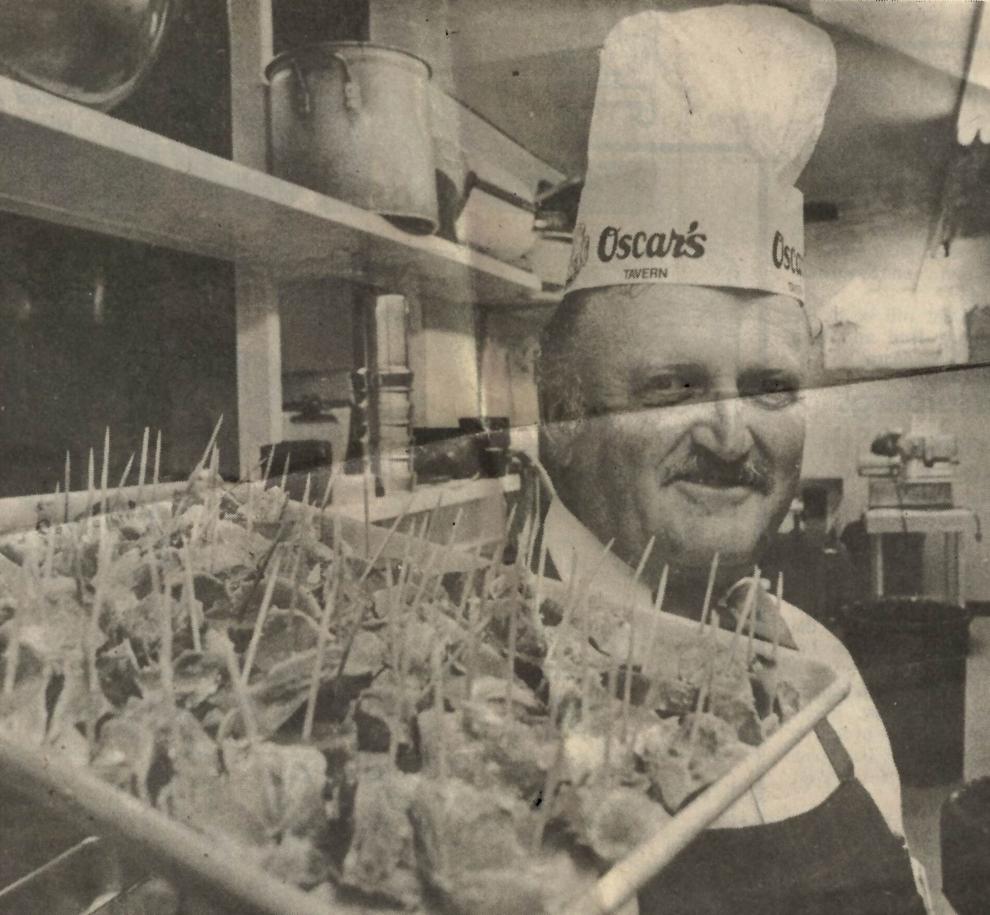 Oriental Food Store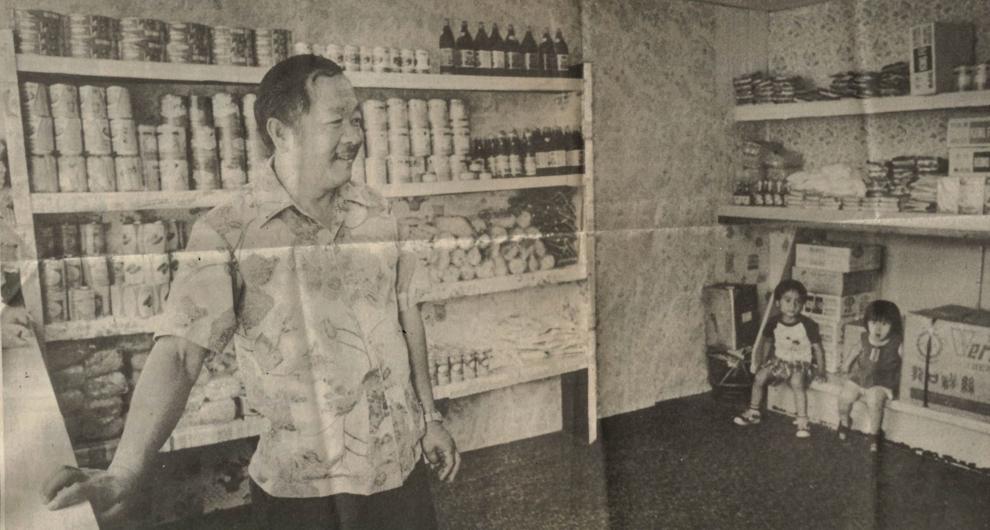 Oak Originals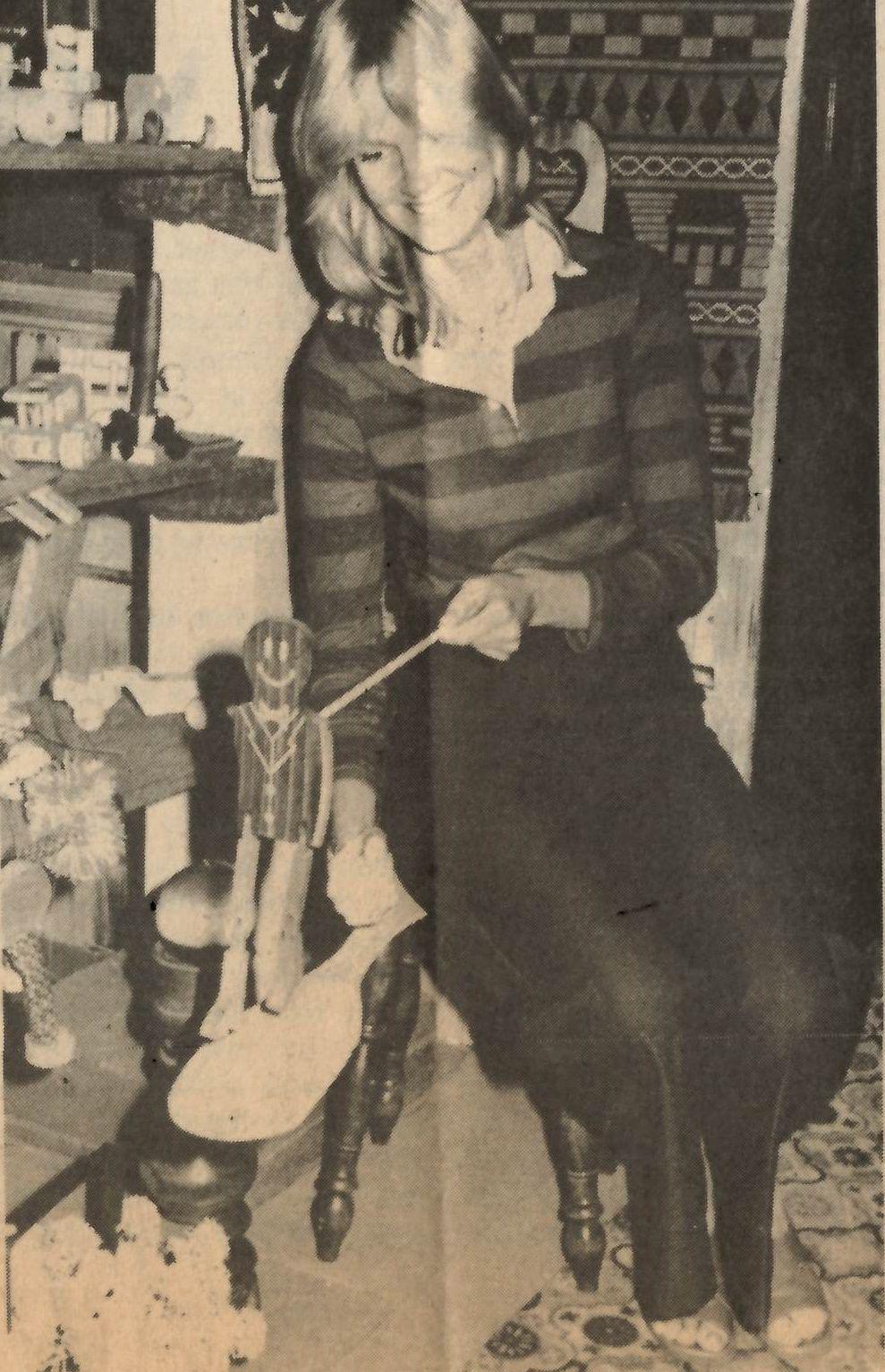 Outers Laboratories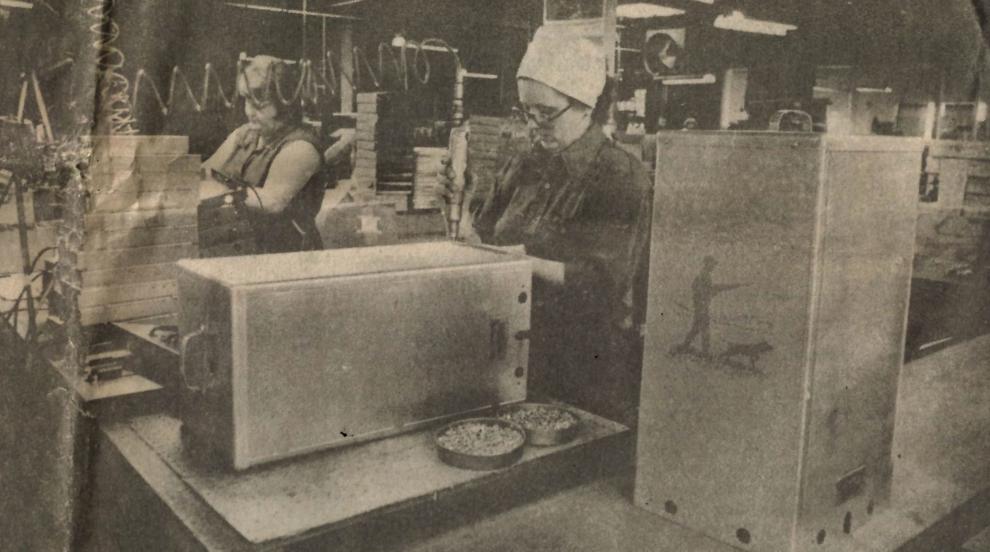 Osco Drug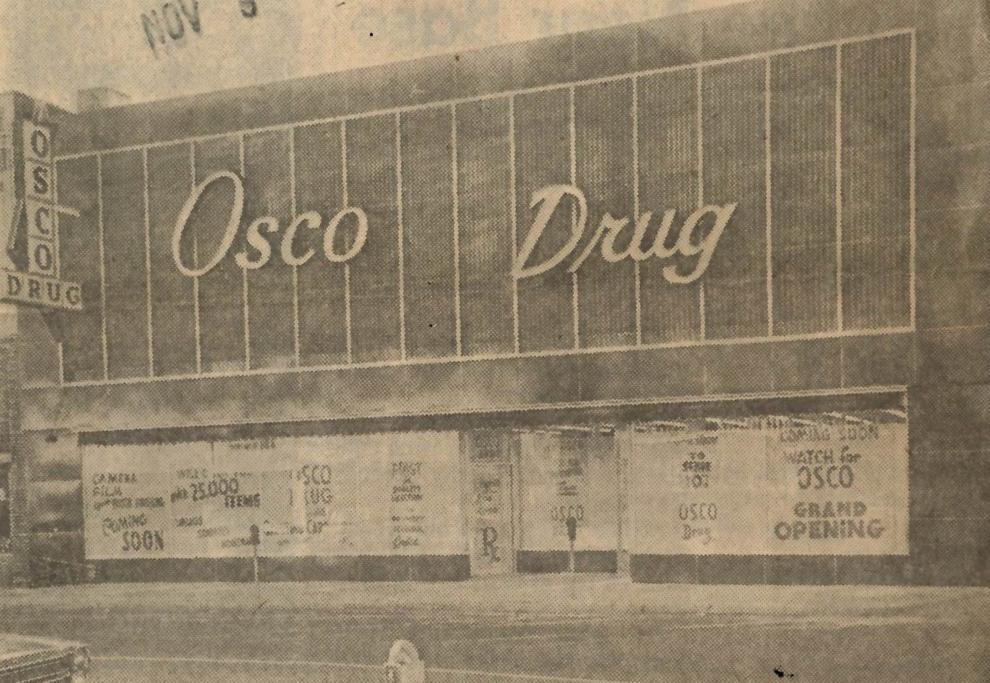 Paul's Pantry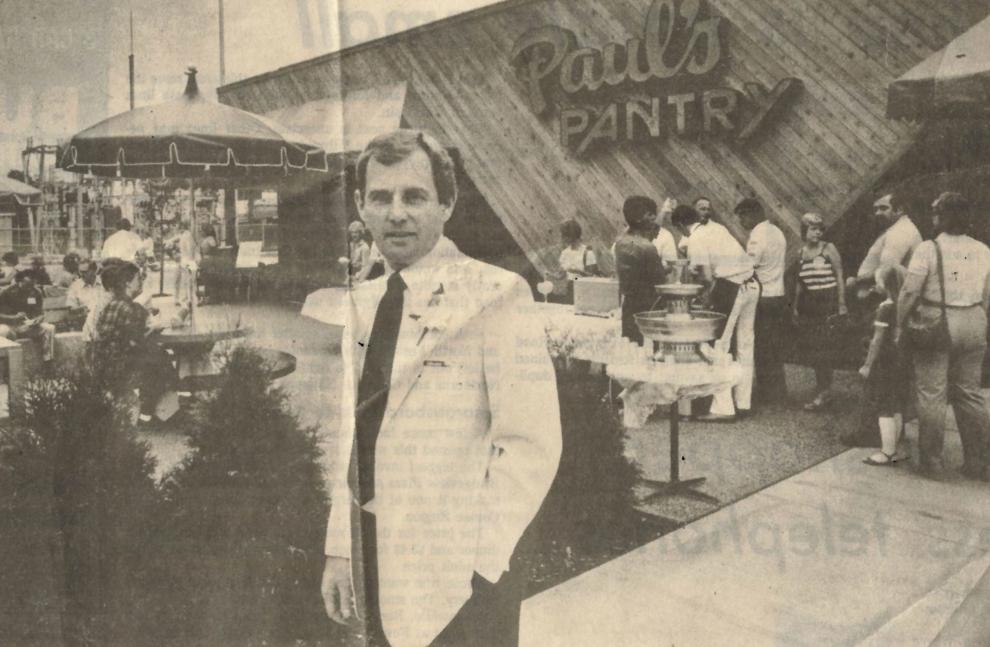 Pizza Corral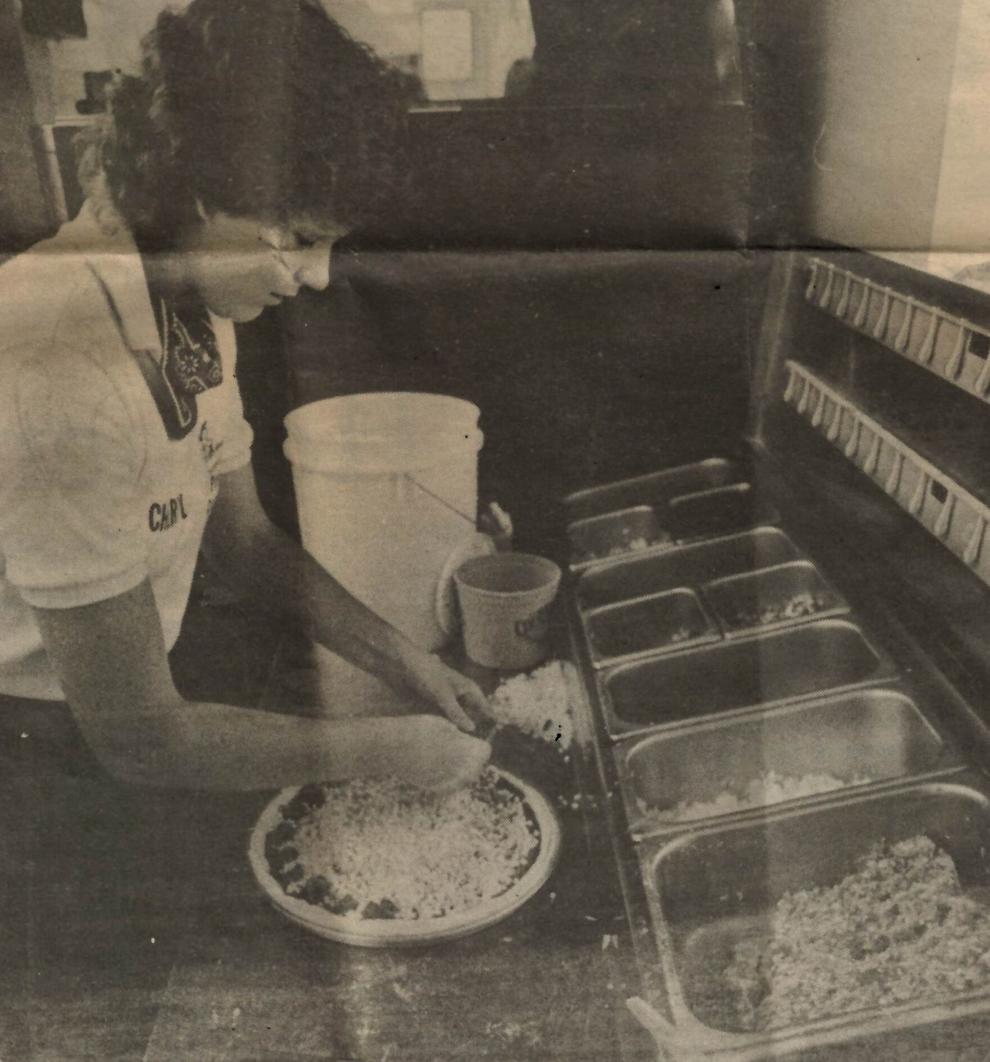 Pagliacci's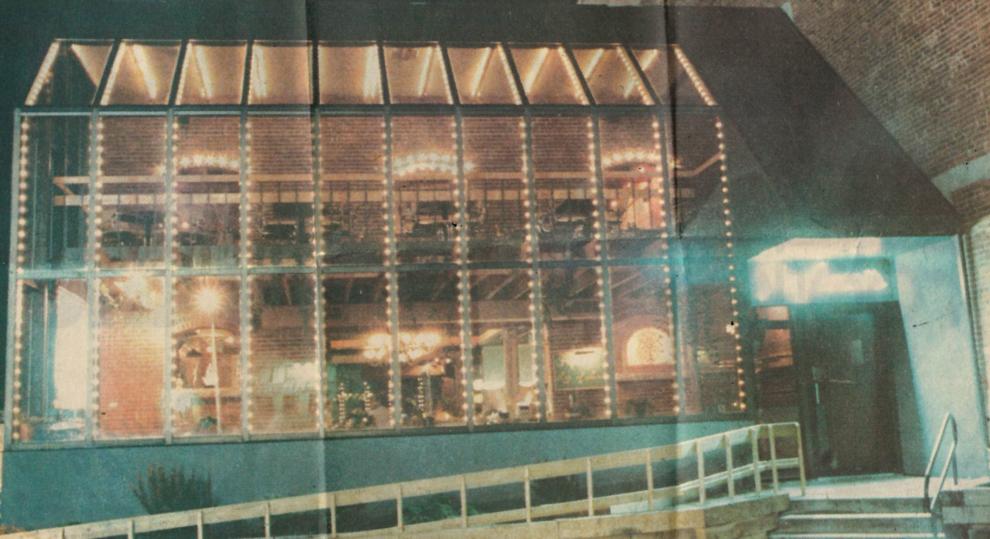 Party House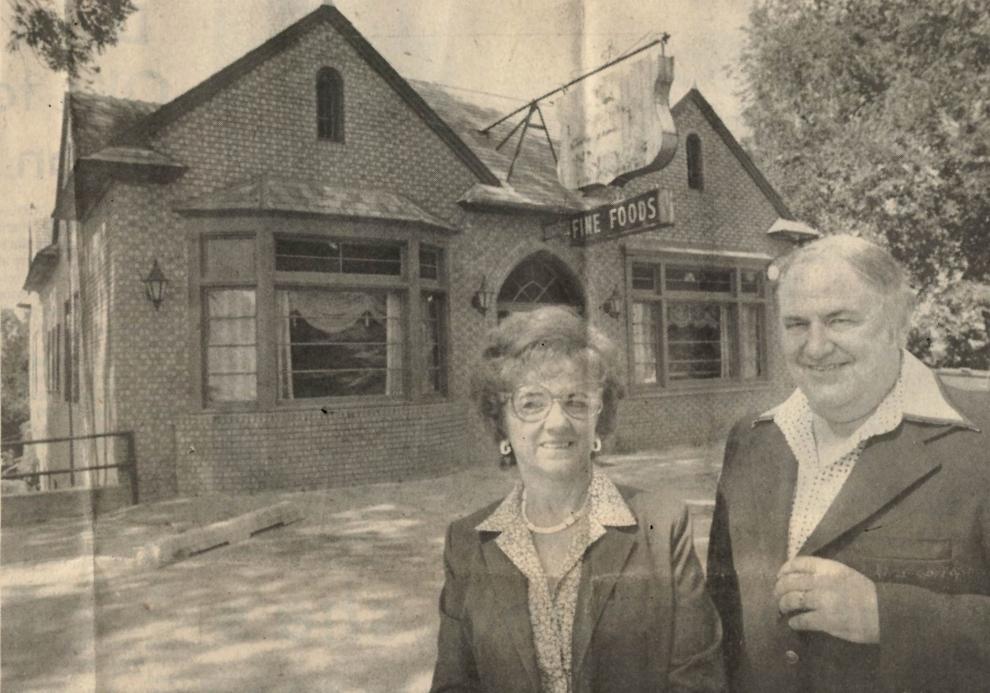 1981: People's Food Co-op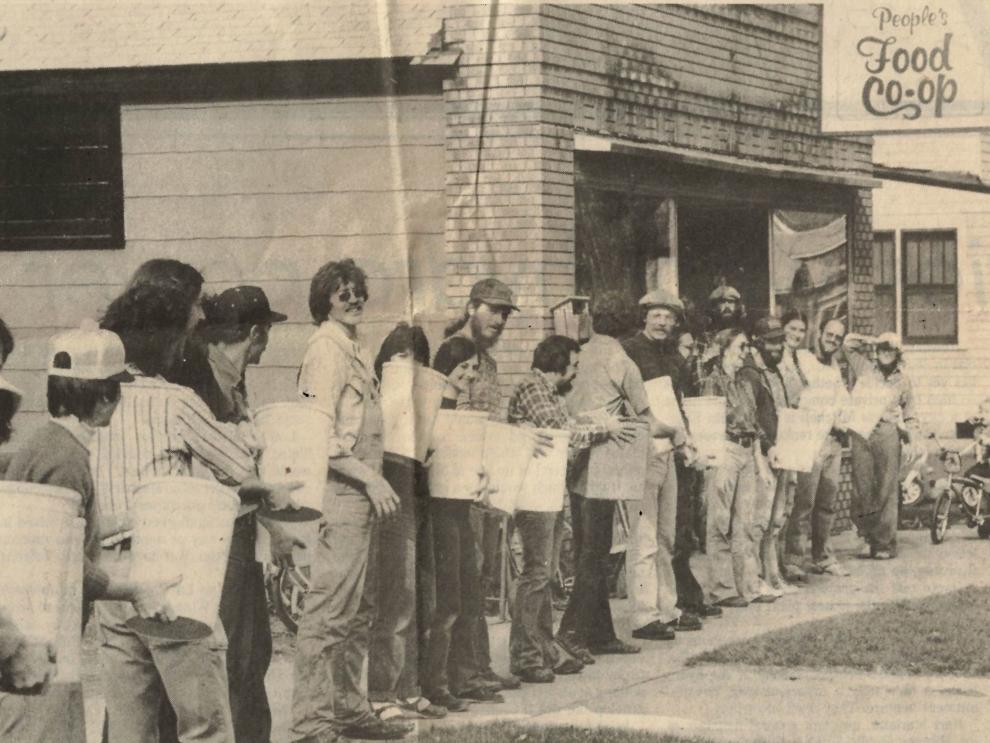 Piggy's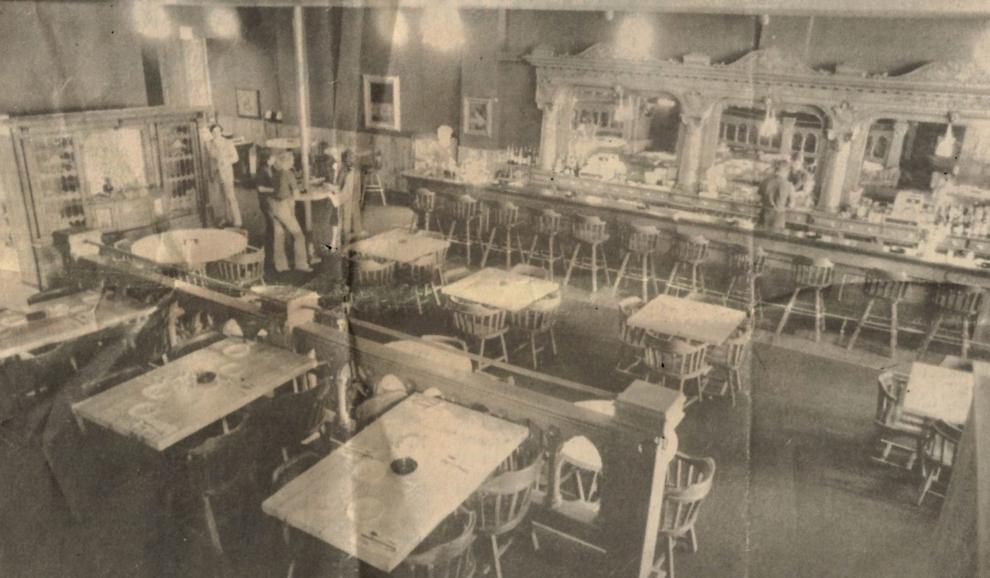 Pamperin Cigar Co.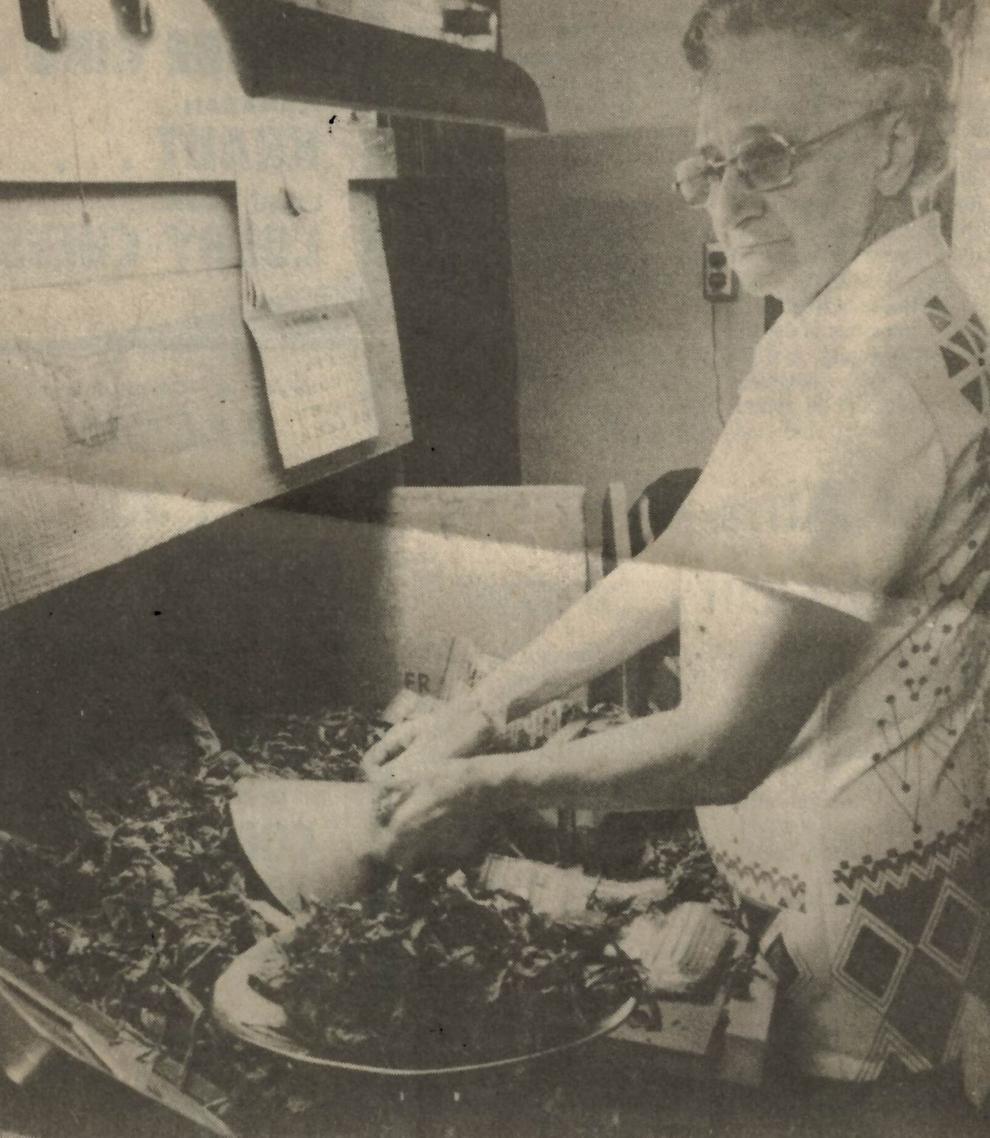 Ponderosa Steak House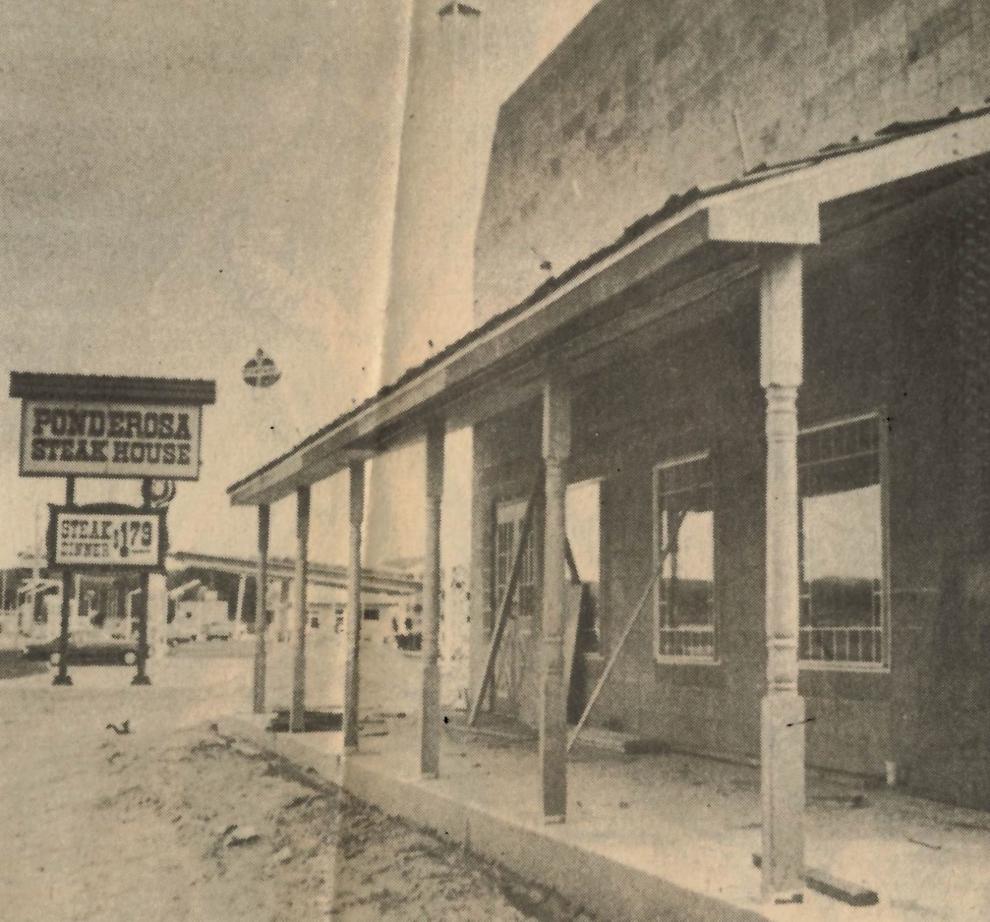 1945: Quillin's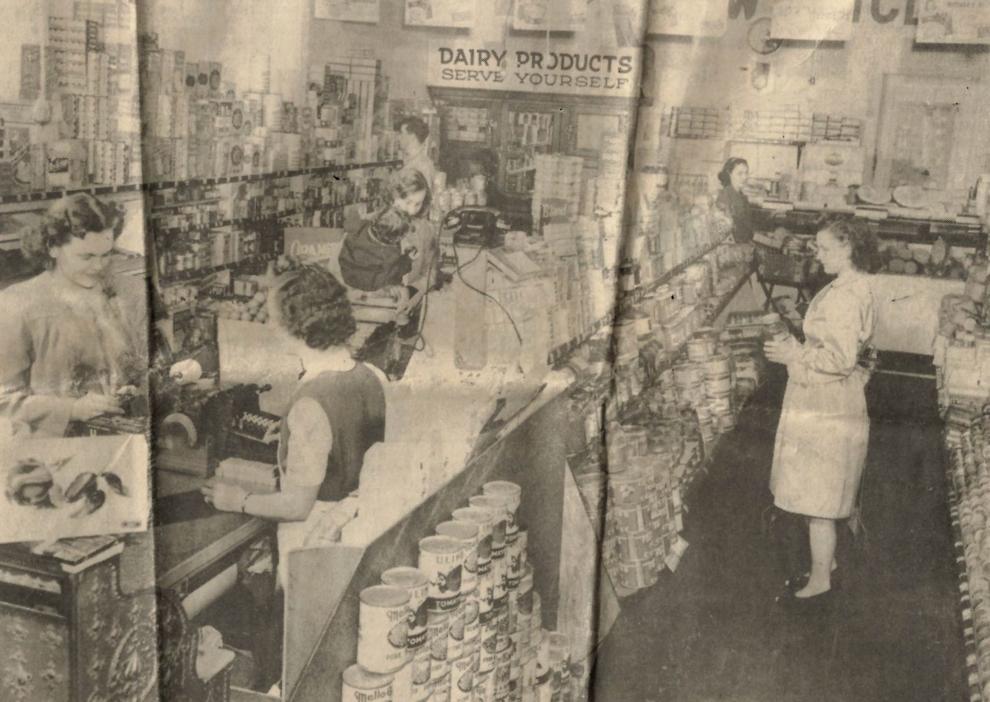 1985: Ranch House Dinner Theater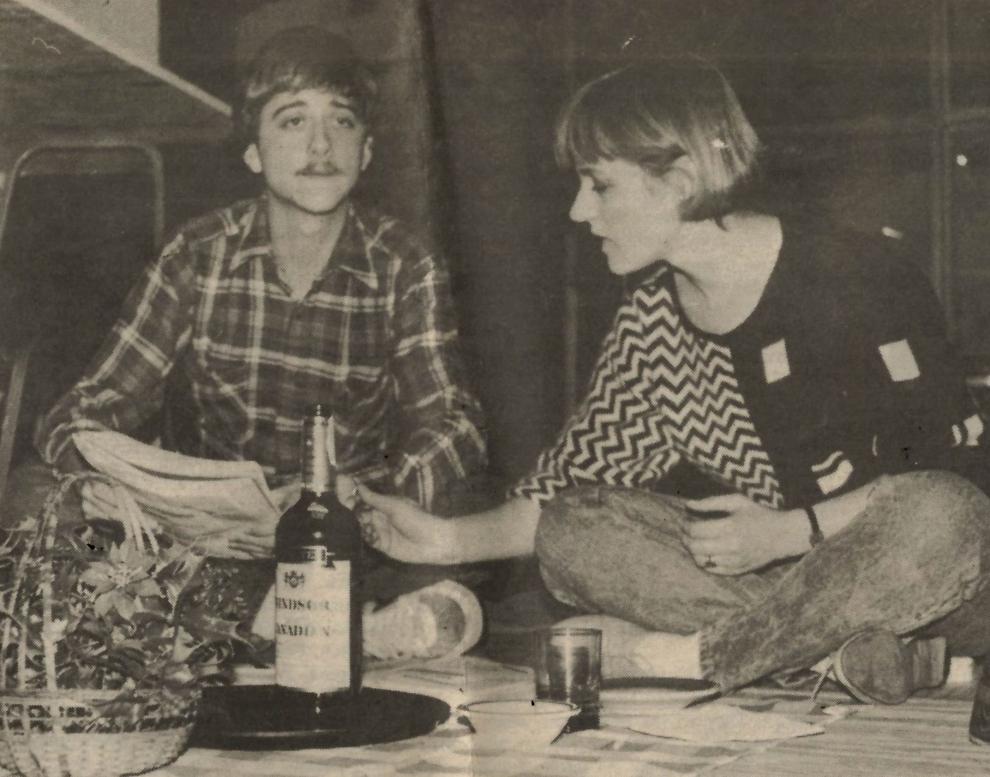 Rudy's Drive-In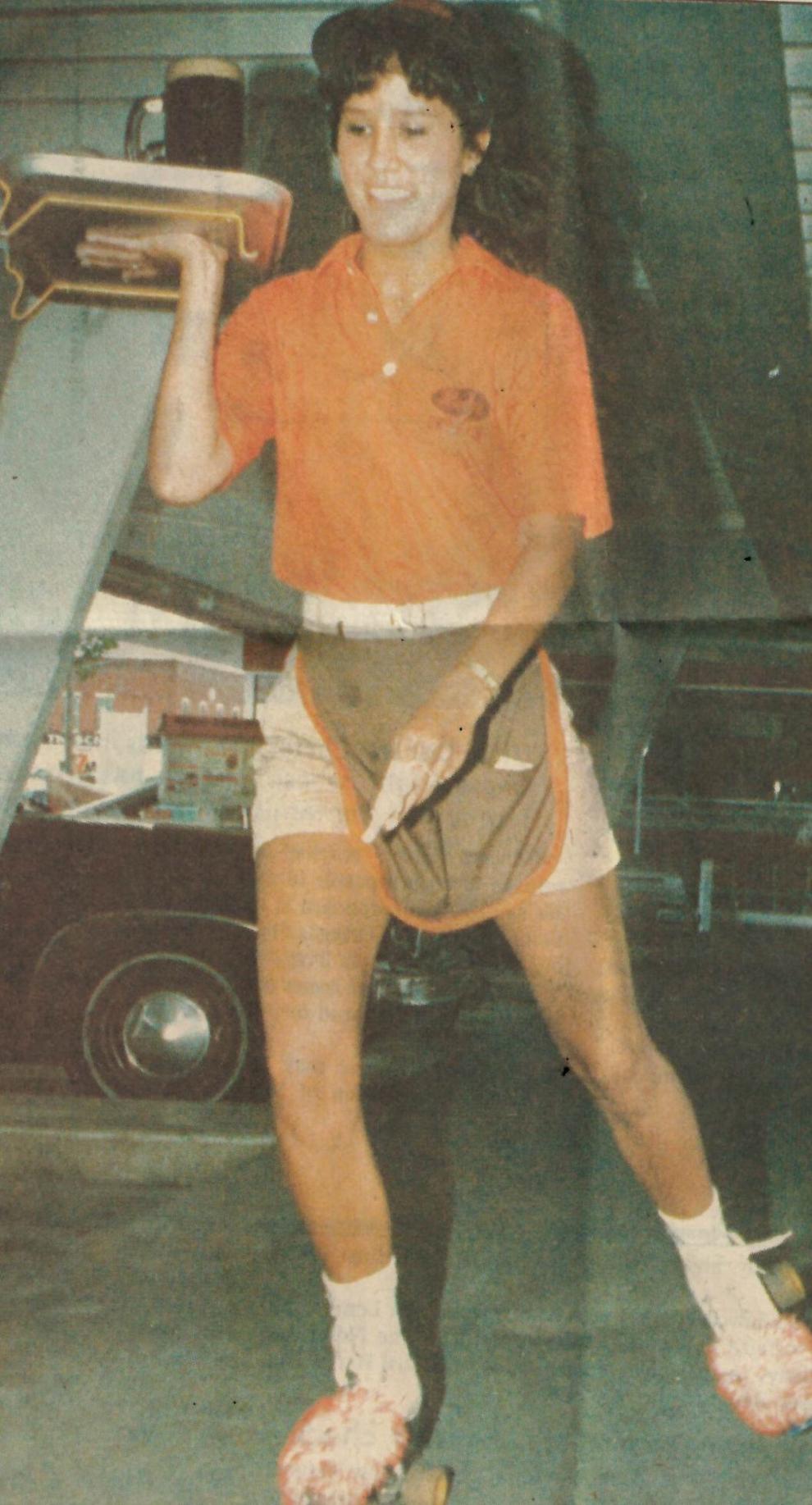 Ray Hutson Chevrolet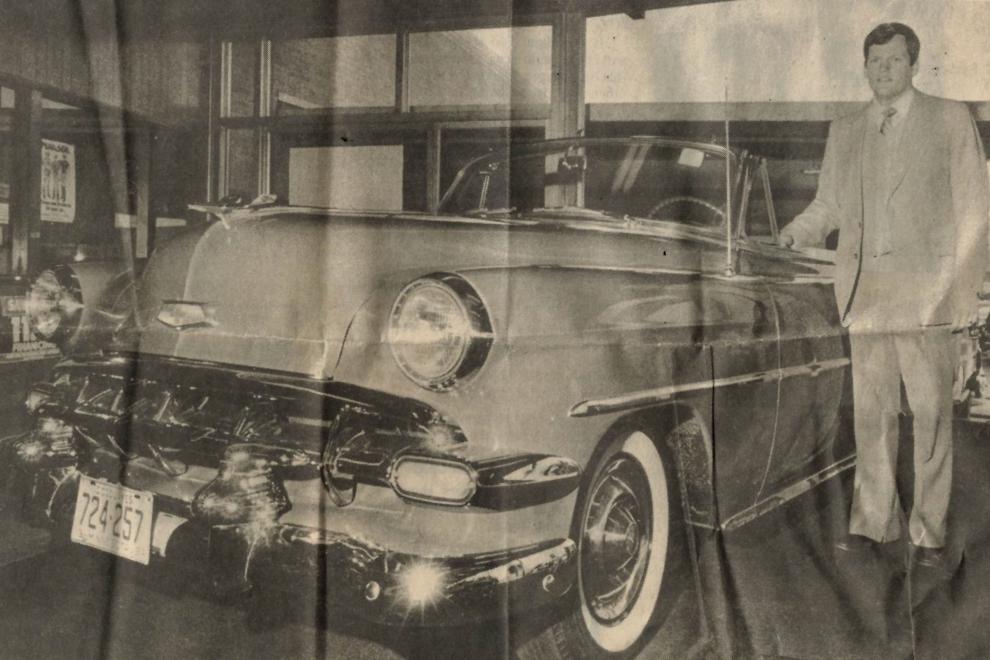 Ragstock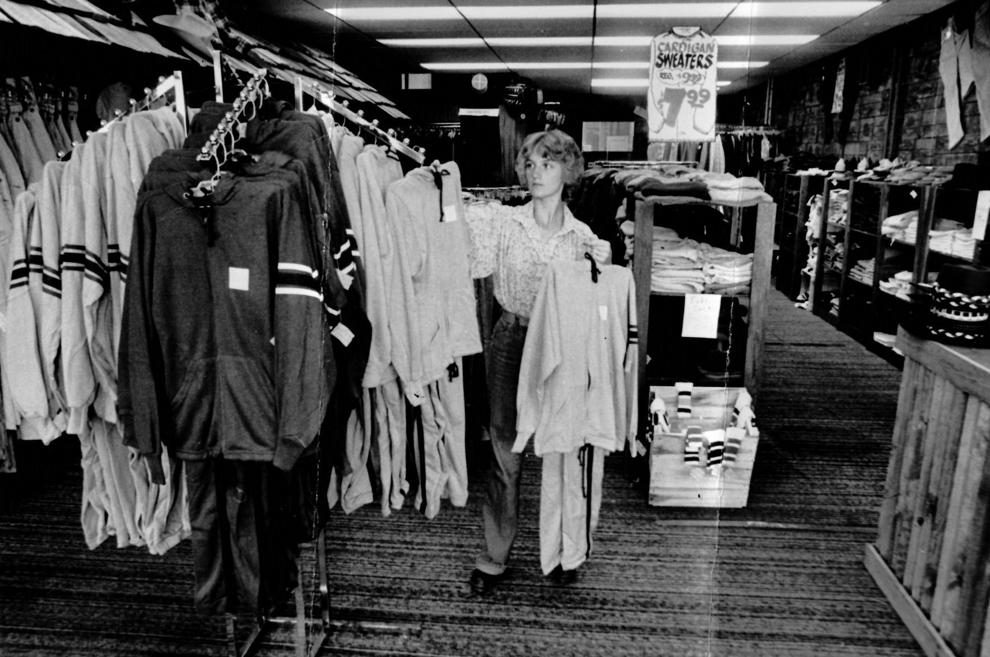 Radisson Hotel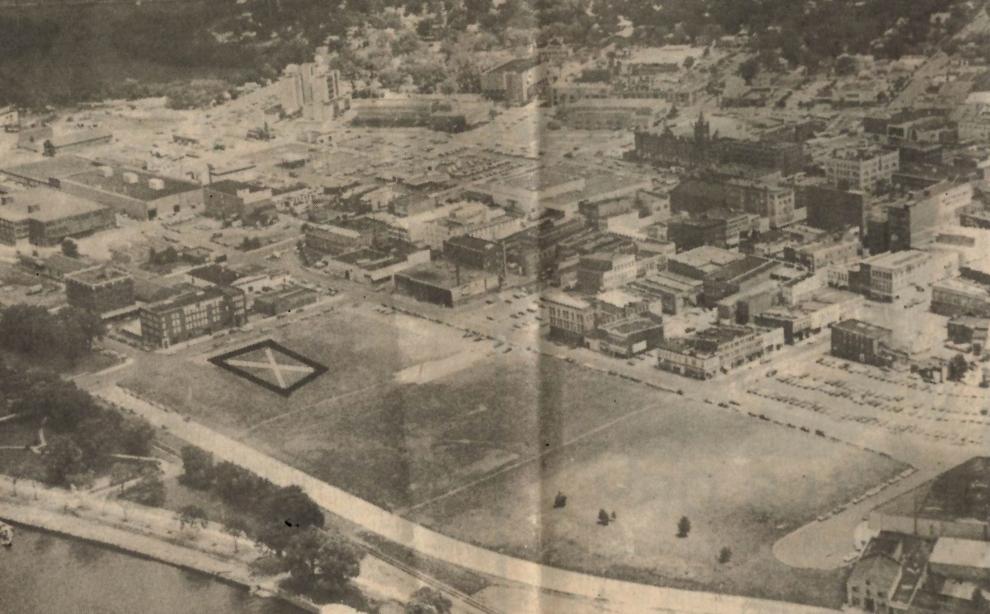 Ramada Inn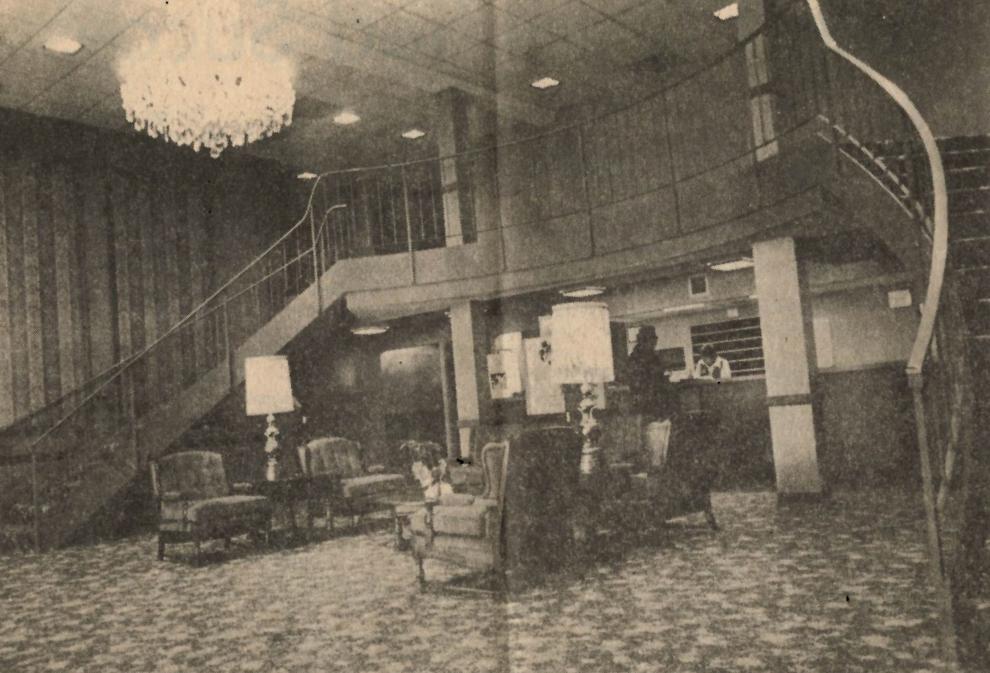 Royale Pie Shop