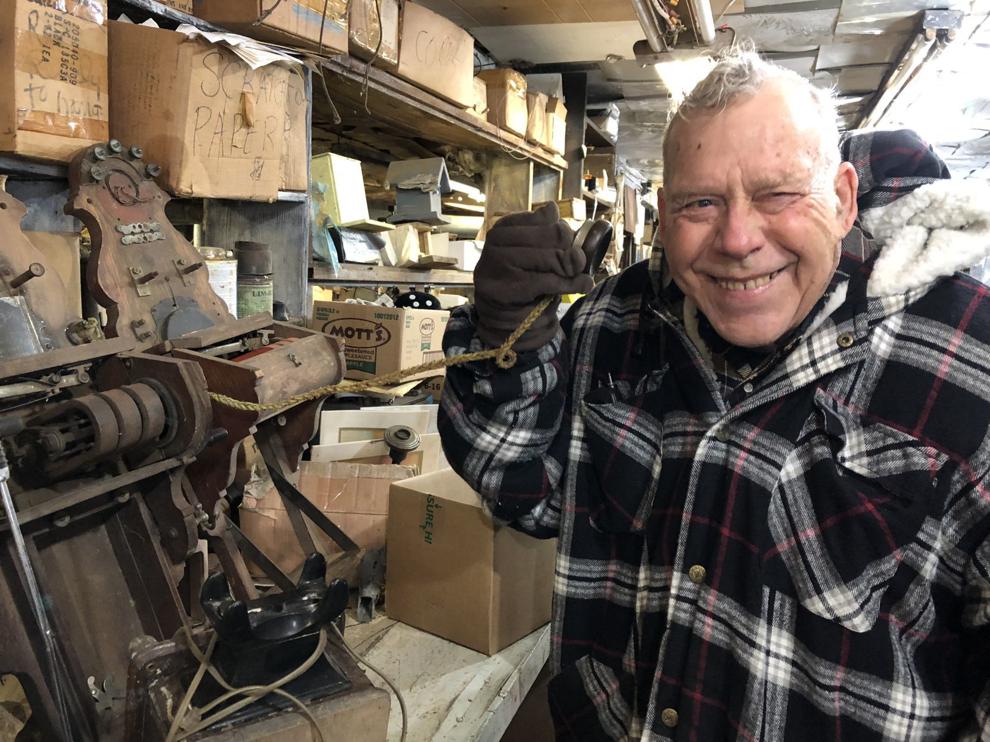 GALESVILLE — Antique phone dealers Ron and Mary Knappen are your go-to source for classic phones.
They supplied Hollywood with the brown 1956 Western Electric 554 wall phone and green 880 Automatic Electric speakerphone used in the film "Dreamgirls." And the 1959 Western Electric ivory Princess phones in "Catch Me If You Can." Last week, they shipped three 1960s-style Western Electric 500 set phones in blue, gray and ivory to the hit Amazon series "The Marvelous Mrs. Maisel," Mary said.
But after almost 50 years of building Phoneco Inc., their antique phone empire, the Knappens are ready to put down their receivers for good. All they need is someone to take the inventory off their hands.
"The biggest problem is how do you get rid of it," Ron said. "If you buy me out, I'll help you load. There'll be 65 semi-loads."
It's an understatement to say the Knappens have a lot of phones.
They own a 41,550-square-foot building converted from an old hotel in Galesville that serves as an office, showroom, workshop and warehouse. At home, they have a second workshop in a barn crammed with candlestick phones and floor-to-ceiling stacks of dusty wood wall phone frames waiting to be outfitted with receivers, transmitters, bells, magnetos and cranks. In the old grainery, payphones of all colors and finishes dating back to 1915 sit shoulder to shoulder on shelves. The expanded pole barn, which Ron refers to as the treehouse because it was built by grade school kids and looks cruder than a treehouse, is filled with aisles of modern plastic phones piled in cardboard boxes.
Then there's the 29 semi-trailers parked outside.
"And they're all quite full of telephones, too," Ron said.
How many phones do the Knappens have?
"I've been asked that before and I can't say," Ron said. "It's a lot of phones."
"A million. At least a hundred thousand," Mary said. It's hard to give an exact number because it's been a few years since they last took inventory, she said.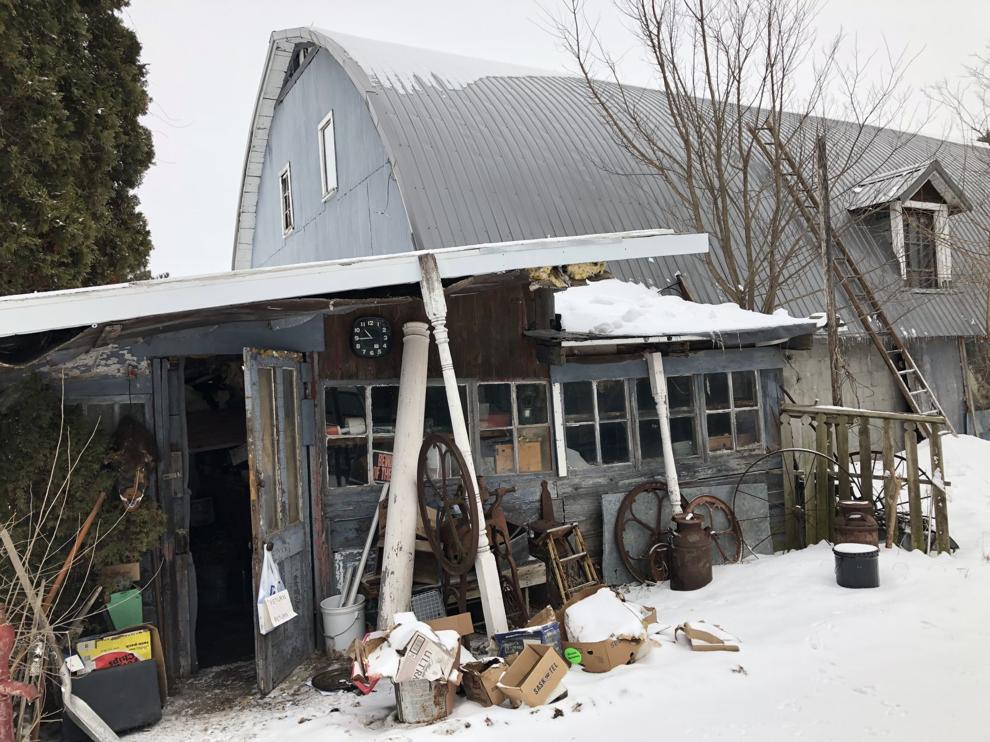 However many phones the Knappens have now, when they started their phone business, it was by accident with eight wood wall phones, Mary said.
Their foray into phones began over the Christmas of 1971, during their annual trip to visit family in Peoria and Knoxville, Ill., Mary said.
At the time, Ron taught an industrial arts class in high school and they ran an antique shop out of their carriage barn.
During that trip, Ron slipped out to visit a friend and came back with eight wood wall telephones, which he bought for $50 apiece, Mary said. "I said, 'You gotta sell these.' He'd spent our savings, which was about $400."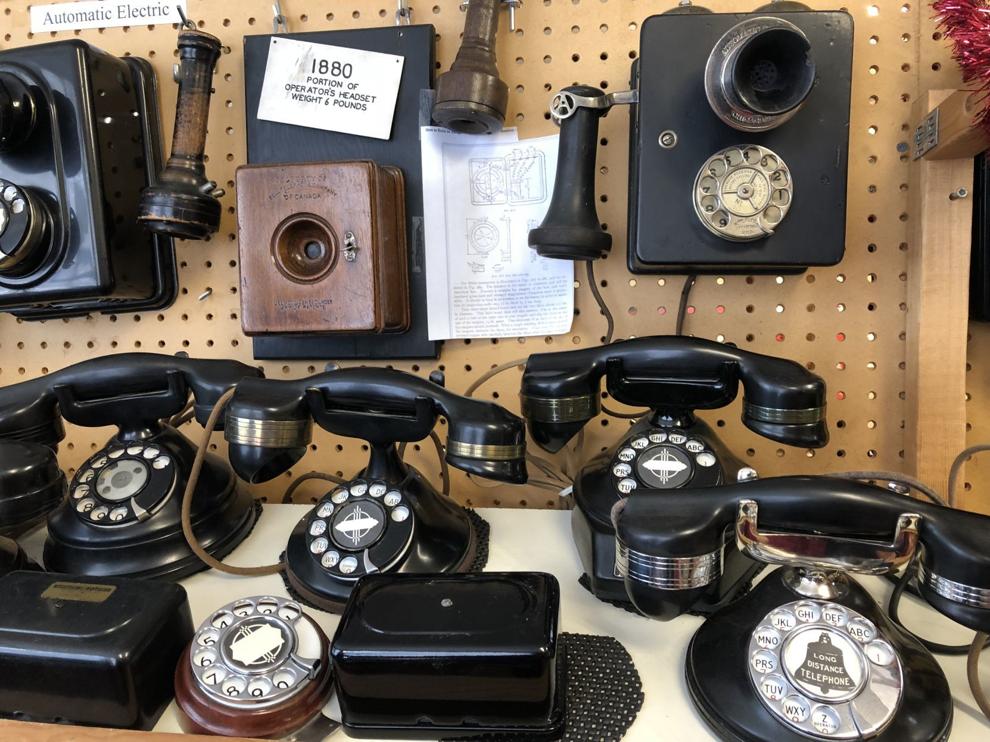 So Ron put an ad in the Antique Trader magazine, Mary said. He got the idea from the Popular Mechanics magazines he'd read in high school, which contained advertisements from a man named Bob Prosser in Turtle Lake, Wis., who bought and sold antique phones.
Not long after Ron's ad ran, they started getting calls from across the country, several a night, mainly from collectors, Mary said. Ron sold the phones, then started driving across Iowa and Wisconsin, including to Turtle Lake, to buy more. Then he'd make posters advertising his wares using the school copier.
"He started out with a station wagon and then a station wagon with a trailer, and then a trailer," Mary said.
All the while, the phone calls from eager collectors kept coming, Ron said. "It opened up the doors to a business."
In 1973, Ron quit teaching and the Knappens went all in dealing antique phones.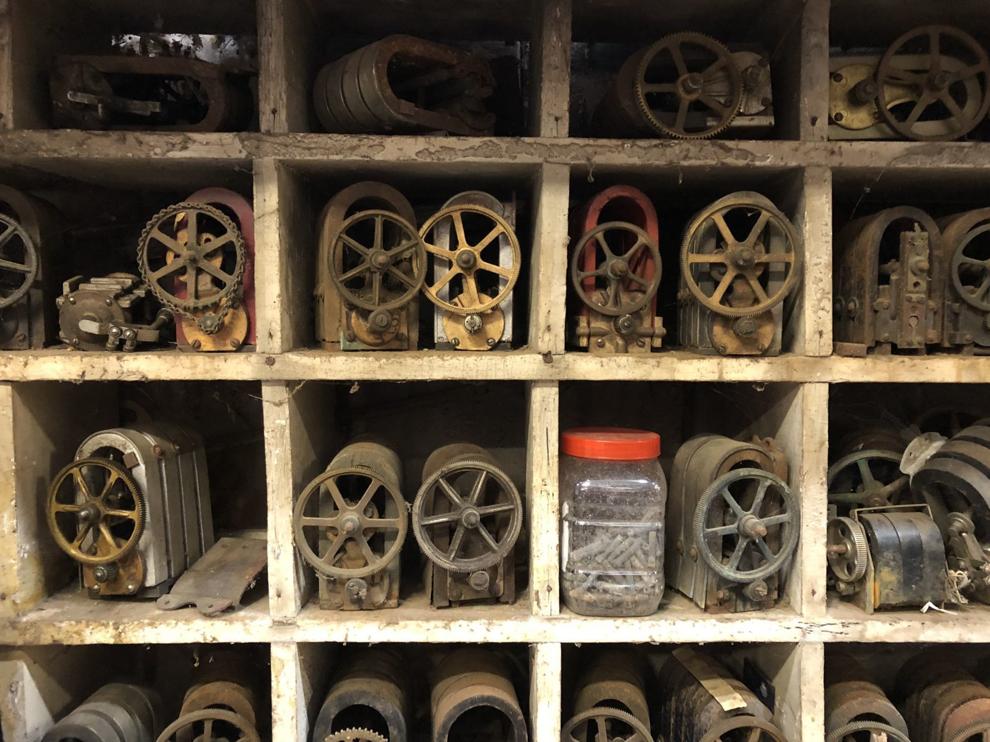 They learned to repair phones by taking old ones apart and poring over old instruction manuals. They joined antique phone collecting circles and had custom parts made in Taiwan. Hollywood took note and started calling them about movie phones, especially payphones.
In 1991, the Knappens bought about half of Rosser's inventory when it went up for sale, Ron said. They hauled away 13 semi-loads in that acquisition.
They built a website and gave their business an online presence. At one point, they had 40 employees.
Today, the Knappens have 10 part-time employees doing everything from paperwork to taking orders, fixing and shipping phones, and selling phone accessories on eBay. The Knappens' lives still revolve around phones most days of the week, though they reserve Sundays for church, lunch, errands and polka dancing.
Most of their buyers are people nostalgic for their childhood phones, Mary said. There's still interest in payphones and colored plastic phones from the 1950s to the 1980s. People also mail in their old family phones for Phoneco to fix.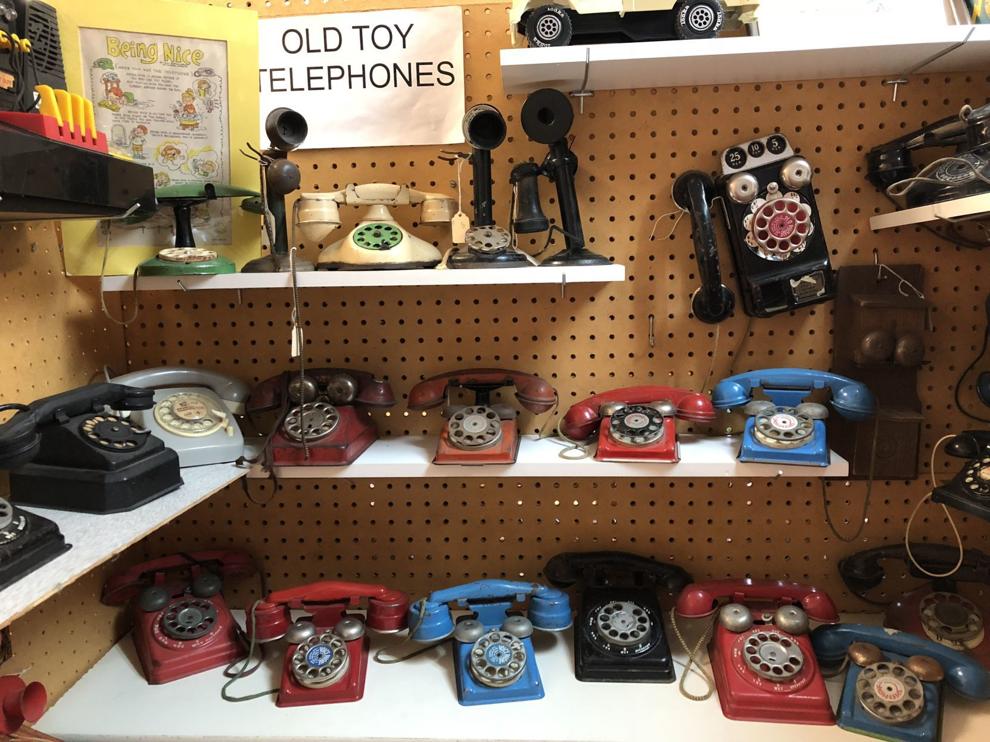 Phoneco also sells to private collectors, remodelers and sellers flipping phones on eBay. And they still supply phones to producers for TV and movies and lend phones to local theater groups and historical societies as props.
But most of their stock, which they organize by period and type, is gathering dust on shelves in boxes, barns and trailers.
Plastic and Bakelite phones from the mid-30s to the early 1950s make up the bulk of their stock, Mary said.
They've got 1,700 oak telephones in one trailer and at least 1,500 walnut wood ringer boxes that need finishing, Ron said. "They're absolutely beautiful when done up, but at 83, I don't know how much more I'm going to do."
And the demand for old phones isn't what it used to be, Ron said. "Right now, it's like prospecting for customers."
The way he sees it, his options are to auction, sell or dump.
"Before, each one was like a goldmine," Ron said. "It's not been like that these days. It's becoming a curse."
Jennifer Lu is the La Crosse Tribune environmental reporter. You can reach her by phone at 608-791-8217 and by email jennifer.lu@lee.net.