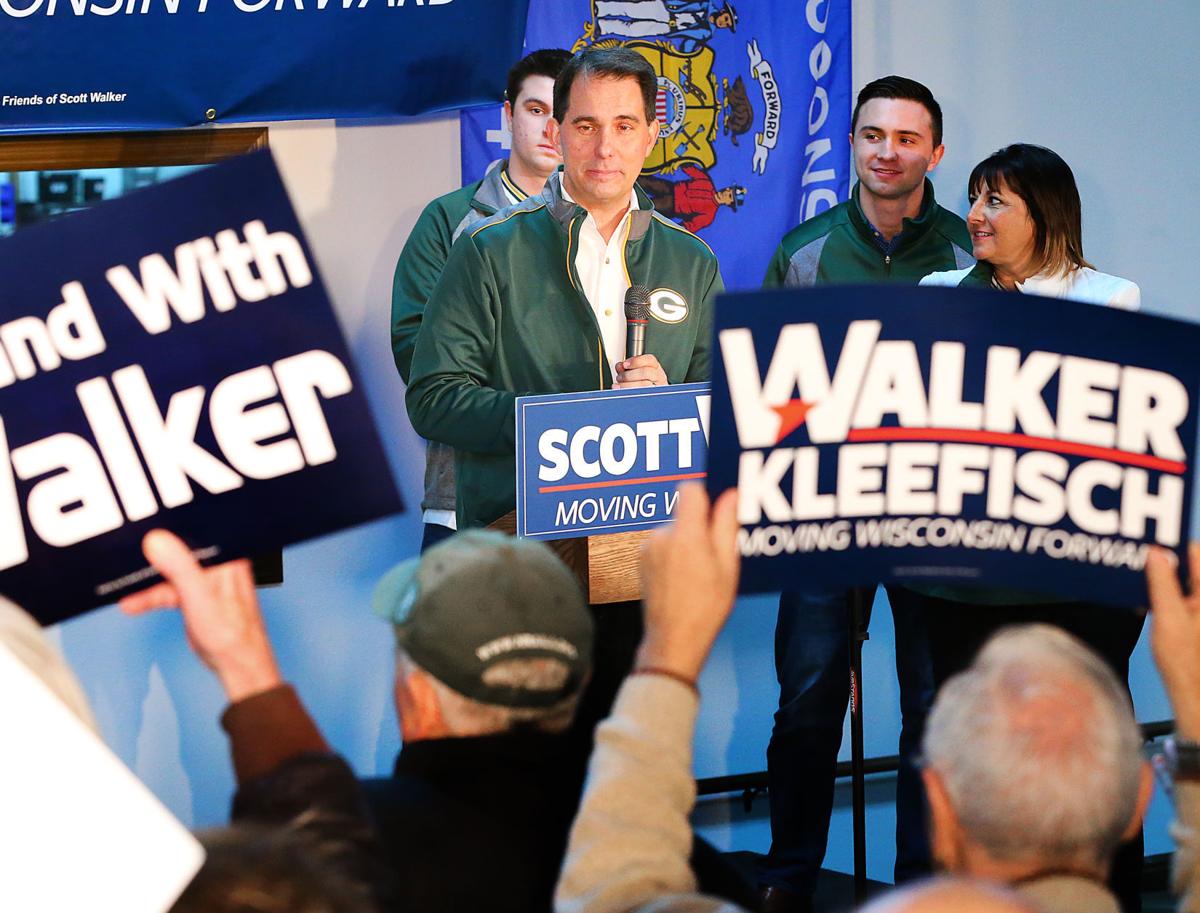 Gov. Scott Walker, who officially launched his bid for a third term Sunday, rallied supporters at Empire Screen Printing in Onalaska Monday morning. That evening, more than half a dozen of the Democrats hoping to unseat him debated at a candidate forum in La Crosse.
Walker bragged of record employment numbers and graduation rates, ACT scores among the best in the nation, and $8 billion in cumulative tax cuts enacted during his first seven years. He also touted six years of tuition freezes at state universities, and new requirements for people receiving public assistance to look for work and pass a drug screening.
"We are moving Wisconsin forward," Walker said, while asking voters for another four years in office. "There's more work to be done."
Walker did not mention his 2010 campaign promise to create 250,000 new private sector job, a goal that has continued to elude him, but the state's economy is far healthier than when he took office. The unemployment rate is at a 16-year low, and there are more people working than at any point in state history.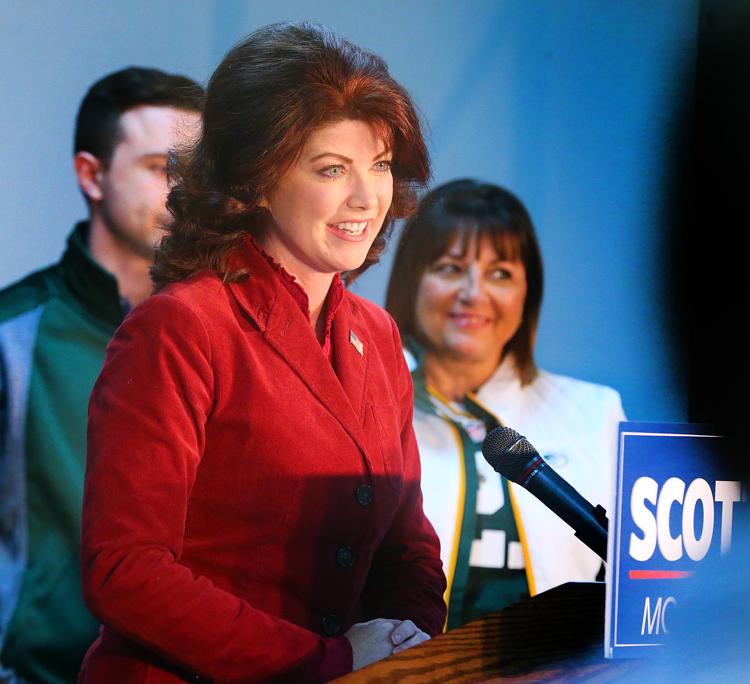 Also absent in the 9-minute stump speech was any mention of the economic development deal Walker signed earlier this year to land a $10 billion flat-screen manufacturing plant, which includes a controversial $3 billion in government assistance but could bring up to 13,000 jobs.
Walker did not take questions before heading to his next stop in Eau Claire.
The state Democratic party accused Walker of ignoring working-class people so far during his tenure.
"It's appalling that Walker has not been focused on all the people of Wisconsin all along," chairwoman Martha Laning said in a news release. "He had his opportunity, yet his actions have benefited the wealthy elite at the top while he left everyone else behind."
The $3 billion in proposed funding for the Foxconn expansions was one of the targets the Democratic candidates latched onto as they threw jabs at Walker during Monday's debate at the Brick House. They also charged Walker with failing to make good on his promise of 250,000 new jobs, using a former conservative talking point to describe the Governor's policies of tax breaks for businesses: crony capitalism.
"We need to do an about-face," candidate Mike McCabe said during the debate. "We need to build the economy from the ground up."
It will be the fourth gubernatorial campaign for Walker, the former Milwaukee County executive who survived a 2012 recall election spurred by Act 10, signature legislation introduced early in his first year that stripped public workers of most collective bargaining rights. Walker has since signed Republican legislation making Wisconsin a "right to work" state, further weakening unions.
None of that bothered John McCann, a retired Trane worker and union member disillusioned with organized labor. McCann attended the rally with his wife, Bonnie, who said she appreciates Walker's efforts to create jobs and keep taxes down.
Walker would be only the second governor in state history to be elected to a third term, and the first since Tommy Thompson did it 20 years ago.
"He's done a lot better job than Tommy Thompson ever did," said Carol Schumann, who worked on Walker's first campaign and was one of several dozen supporters at his rally Monday. The 82-year-old former Empire Screen Printing employee said she likes that Walker is "straightforward and follows through on what he says."
Not everyone was so enamored.
Ben Plunkett of River Falls, one of about 20 protesters outside the private event, said Walker has failed to create jobs that provide workers with a livable wage.
A group of self-described "low-wage workers" who contend Walker has "rigged the system" to reward the wealthy planned to travel around the state this week picketing his campaign rallies.
While no clear Democratic frontrunner has emerged, Walker said he expects to be the target of "big government special interest groups," including a progressive group aligned with former President Barack Obama's campaign that has set its sights on statehouse elections in an effort to end gerrymandering.
"This isn't going to be an easy race," he said. "We know as we've seen in the past, the attacks are coming."
Get local news delivered to your inbox!
Subscribe to our Daily Headlines newsletter.