Some conservatives say Republican commissioners should have a greater say in certifying the election result. 
The Wisconsin Voters Alliance wants the Republican Legislature to appoint the state's presidential electors. 
Wisconsin's veterans homes have reported 53 deaths since the beginning of the pandemic. 
Meaney, who was appointed by Evers in December 2018, will take a career opportunity outside of state government, according to a statement.
Despite disagreements and now nearly face-to-face with a Wisconsin pandemic winter, officials are working to protect those facing homelessness…
"There's and urgency that just doesn't exist. We see that in continued gatherings. We see that in the difficulty in contacting individuals, an…
Who's leading the people of La Crosse, what seats are up for grabs, and what goals and hopes do the current council members have for the city?
DWD's partnership with Google Cloud — announced in October — will help remove 103,000 holds on backlogged claims.
At the same time, Wisconsin's seven-day average for positive tests has dropped from 36.5% on Nov. 12 to 28.7% Tuesday.
"I would strongly encourage people to think twice about maybe their more traditional deer camp…..This is the year to maybe think about trying …
Dane County has finished counting about a quarter of its total votes. 
On this week's episode of Rewind: Your Week in Review, WisconsinEye senior producer Steve Walters and WisPolitics.com editor JR Ross discuss t…
President Donald Trump claims widespread fraud in states including Wisconsin. Elections officials say numerous safeguards make that nearly impossible.
U.S. Rep. Bryan Steil, a Republican from Janesville, said he tested positive for COVID-19 after working in Washington D.C. last week. 
The day started off with a number of challenges from the Trump campaign. 
Friday's meeting marked the first time since May that Gov. Tony Evers and leaders in both chambers met to discuss the COVID-19 coronavirus pan…
Milwaukee County also begins its recount today.
"This is going to be for the courts to decide," said Republican elections commissioner Dean Knudson.
Wisconsin Elections Commission Administrator Meagan Wolfe provided an update on the presidential recount as decided on by the commissioners du…
The meeting comes as the Wisconsin Hospital Association says the state's COVID-19 crisis is on the brink of "catastrophe."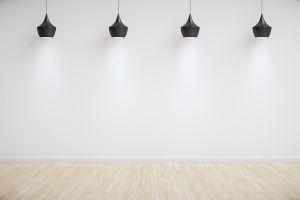 Grandview Plaza Apartments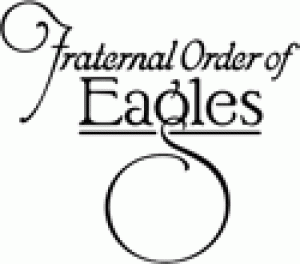 Fraternal Order of Eagles - La Crosse 1254
One critic said allegations that Google searches and interaction influence voter actions are an oversimplification.
One day after a record 92 people died as a result of the ongoing COVID-19 pandemic, Gov. Tony Evers announced Wednesday he will extend the sta…
The case before the Wisconsin Supreme Court on Monday contends Gov. Tony Evers' recent actions to mitigate the COVID-19 pandemic are an overreach. 
"We understand the eyes of the world will be on these Wisconsin counties over the next few weeks,"  Wisconsin Elections Commission administrat…
Evers' measures are aimed at making unemployment insurance more accessible, prohibiting evictions and waiving school assessments through the e…
One day after a record 92 people died as a result of the ongoing COVID-19 pandemic, Gov. Tony Evers announced Wednesday he will extend the sta…
"Our hospitals are overflowing, our doctors and nurses are running ragged, and everywhere we turn, there is sickness, creating a challenge lik…