The La Crosse County Board of Supervisors voted not to approve a group that would study the feasibility of a civilian police oversight board.
Instead, they sent the proposal back to its original committee with hopes to garner more support from both sides of the issue.
Supervisor Steve Doyle made the motion at Thursday night's regular meeting, and after much debate, the board voted overwhelmingly in favor of reworking the ad hoc study committee.
It will head back to the Criminal Justice Management Council, where the county's top cop has stated he will ask the group to start over.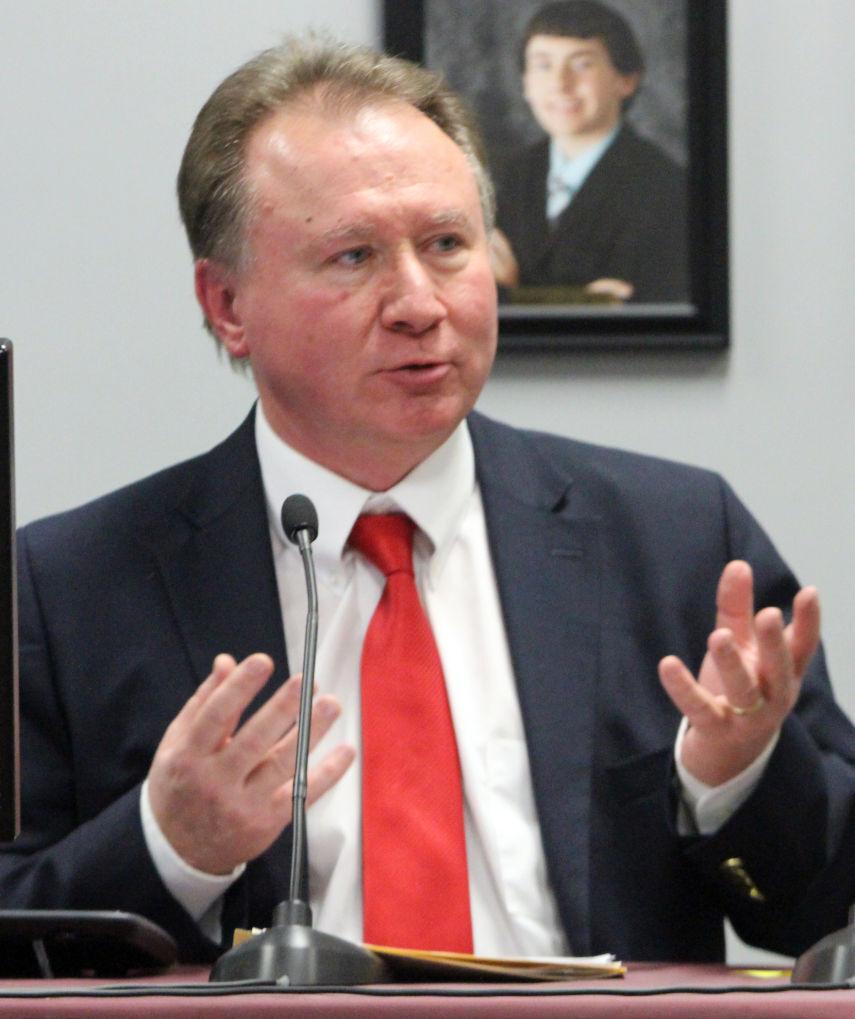 "I want to vote on this, I just don't want to do it tonight," said Doyle, a Democrat who is also a longtime state Representative.
The CJMC decided in May to form the ad hoc study committee on recommendation of a separate subcommittee, which explored the possibility for a year. This ad hoc group would essentially continue researching if it would be possible and what scope and powers a civilian police oversight board might have. It then could recommend either way to form one or not.
But through conversations with the community and law enforcement, Doyle said he found there was a divide in support for the group. He said he wanted to get support from both sides of the issue, including from law enforcement, before proceeding, saying that from his experience as a mediator not having all parties on board can interfere with any progress.
"I think this can be successful," Doyle said. "But if you have one side saying, 'This is backed against us. This is people who are out to get us.' Again, rightly or wrongly, if that's their perception, this committee will fail. And I don't want that to happen."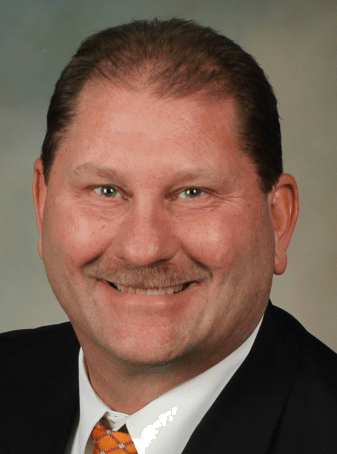 There was a mix of response from the rest of the board, with some approving of the idea and many who thought that the work had already been done.
"I feel that sending this back is just taking a step backwards when so much of the work has already been done," said supervisor Peg Isola
"To me, the formation of this committee, thrashing out the details [with law enforcement] is a way to start this process. I don't want law enforcement to feel attacked, I don't want them to feel disenfranchised in this whole situation, but I do think we have to start," Isola said.
"The committee that worked on it for a year, they worked really hard," said supervisor Tina Tryggestad.
There was some debate about whether law enforcement had already given its blessing to continue looking at a civilian police oversight board, as they were represented on the subcommittee that recommended moving forward and are voting members on the CJMC. But many did issue concerns about the scope and power of an oversight body early on, which were echoed again Thursday night.
"Law enforcement does feel like we're being targeted only because of how this went about," said La Crosse County Sheriff Jeff Wolf. "From the very beginning of it, I had asked some questions: What were we looking at? Are we looking at use of force? Or training? Or policies? Or what is it that we want oversight on? And I was told all of that. Later on I learned that now we were talking about complaints against law enforcement."
Wolf said he supported moving the plan back to the CJMC.
"And when it gets there I'm going to tell them, make a motion, that we scrap this whole idea and start over. Because there's no authority for a subcommittee or a committee to answer to the County Board to provide oversight and make recommendations on discipline related to law enforcement officers," Wolf said.
"As far as I'm concerned this resolution is doing nothing but dividing. Law enforcement wants to be part of the solution and not the problem," he said.
Several board members voiced similar concerns, worried that eventually creating an oversight board is an unnecessary burden on the community's police. Others worried that it was an overreach to create a county-wide oversight, though supporters emphasized that municipalities would have the choice to join or not. Some were concerned whether or not law enforcement would be members on the board or not.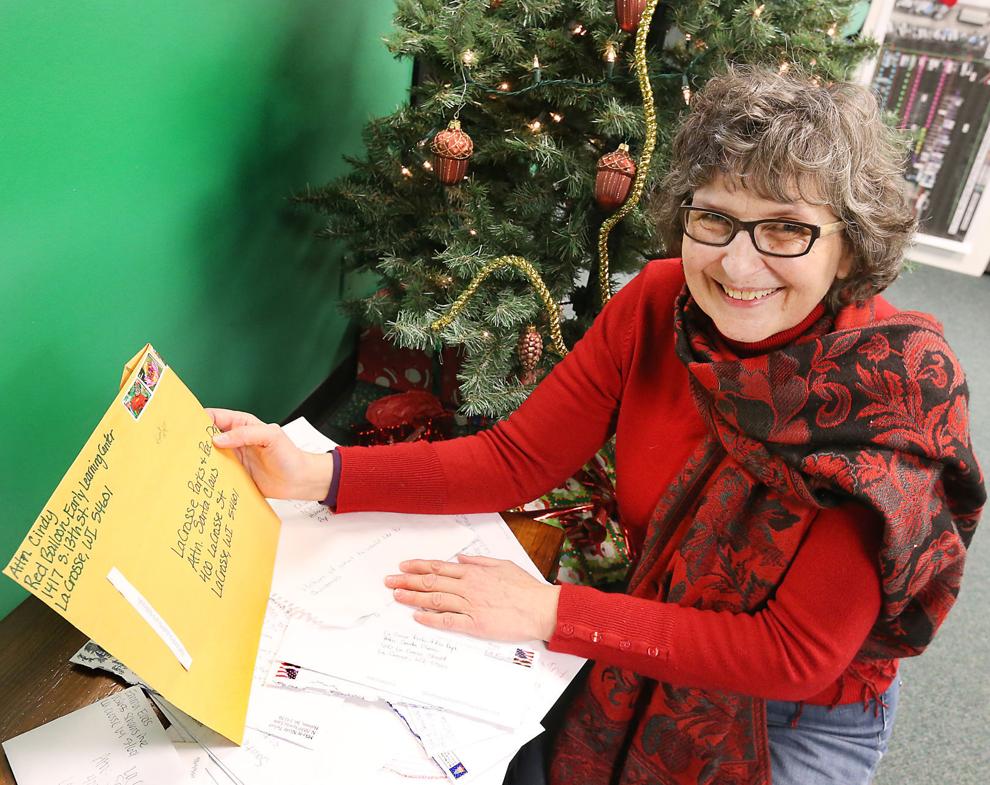 Supervisor Gary Padesky passed an amendment before the resolution was sent back that would require any non-law enforcement members of the committee to attend two ride alongs with police.
"I think if you're going to judge any job, whether it's a teacher, librarian, water plant operator, firefighter, you have to really know the details of their job. The good side and the bad side of it," Padesky said.
Still, despite some give and take, it was clear there was a divide amongst supervisors about whether the concept of a police oversight board was necessary at all.
"I think our officers are doing a wonderful job out there, and I don't think they need another person looking over their shoulder," said supervisor David Hundt.
A handful of supervisors voted against the referral, hoping to move forward with exploring the oversight more.
"The fiscal cost of this resolution, and the creation of the committee to explore transparency and relationships in La Crosse between law enforcement and the community they serve is zero," Tryggestad said. "The cost of the message this all white body would send to our Black and brown neighbors by choosing to not even study this relationship and listen to all the voices is immense."

Supervisors Tryggestad, Isola, Maureen Freedland, Dawn Wacek and Jamie O'Neill all voted against the motion to refer.
Doyle said the resolution might come back exactly the same, but it's the unwritten support that was important — and that he wants to vote in support of it eventually.
"I don't want it to go there and die. I want it to come back," Doyle said.
The resolution will now head back to CJMC for fine-tuning. After it's ready, it will then head to be voted on by the Judiciary & Law Committee, Executive Committee and finally the full County Board.
"I think this can be successful. But if you have one side saying, 'This is backed against us. This is people who are out to get us.' Again, rightly or wrongly, if that's their perception, this committee will fail. And I don't want that to happen."

Steve Doyle, county board member