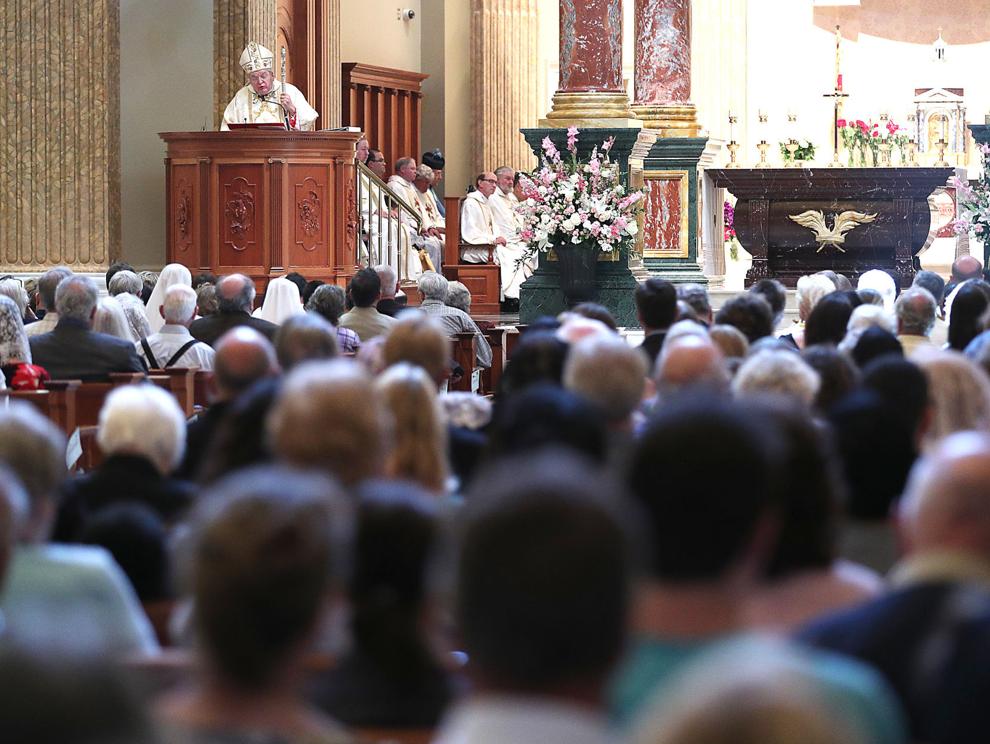 The Diocese of La Crosse has lifted some of its COVID-19 restrictions as the virus begins to become more contained in the community, now allowing vaccinated parishioners to ditch masks and relaxing on some social distancing guidelines.
In new guidance effective Tuesday, area Catholic churches can now allow vaccinated members to take off masks and sit closer to one another, aligning with CDC guidance, though officials said that any local ordinances on COVID protocols trump church guidelines.
Wearing masks and social distancing is still "highly encouraged" for unvaccinated parishioners, the guidance states, and parishes are not allowed to host "vaccinated-only" masses or check vaccination statuses of any attendees.
Social distancing precautions are a bit more fluid now, previously requiring six feet between members not of the same household and a 25% capacity in the church. The distance now varies depending on vaccination status or personal choice, the Diocese said, and barriers between pews should stay up in some places.
In addition pastors are now able to make their own decisions on filling holy water dishes, previously prohibited in past guidance, and there can now be additional staff to assist with masses.
During communion, there is no longer a requirement to receive by hand, and it is now only strongly "encouraged," though communion remains strictly limited to bread for parishioners.
The receiving of the gifts and after mass activities are also again warranted, and choirs, accompanists and cantors are also allowed again.
Some things will remain for now, though. Signing of the peace is still being omitted from mass, and collection baskets are still encouraged to be set at the entrance of the church rather than being passed around. Hand sanitizer is still being provided and those who feel sick are still being advised not to attend mass, and there was no clear indication that the obligation to attend mass each week has been restored.
This latest guidance comes almost a year after the last set of guidelines from the Diocese, handed out last July, though not all parishes in the Diocese followed the protocols, as the Tribune reported.
The Diocese also issued several updates on masks over the last year, re-emphasizing its requirement for them even after the Wisconsin State Supreme Court struck down the statewide mandate.