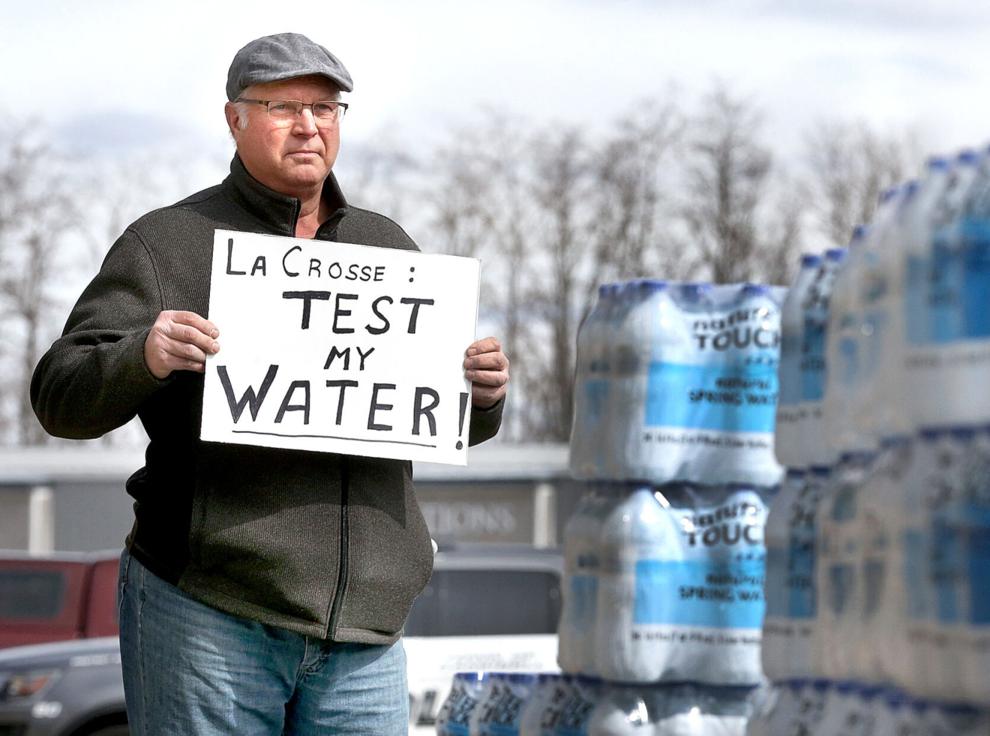 The Wisconsin Department of Natural Resources has signaled to the city of La Crosse to continue its site investigation into PFAS on French Island.
DNR officials told community members during a listening session Wednesday night that it filed a notice with the city last week indicating that it should proceed with its probe into the pollution related to the La Crosse Regional Airport.
The notice is essentially a green light to continue on or start a certain project, and in this case it acknowledges that an interim report of the contamination has been submitted and that additional investigation should take place.
"The notice states that the department generally concurs with the city's conclusion that additional investigation is necessary and reminds the city that additional work should be performed and reported in accordance with all applicable laws," the DNR told the Tribune in an email.
The city has until July to submit a work plan and schedule for the investigation to the state, and the DNR will monitor the project and provide technical assistance when requested.
La Crosse officials launched an investigation at the request of the state into PFAS, a group of manmade "forever chemicals," last year after two city wells were found contaminated. The chemicals are believed to have derived from firefighting foam used at the La Crosse Regional Airport, though the pollution has now been found to have spread throughout much of the island, putting into question the source.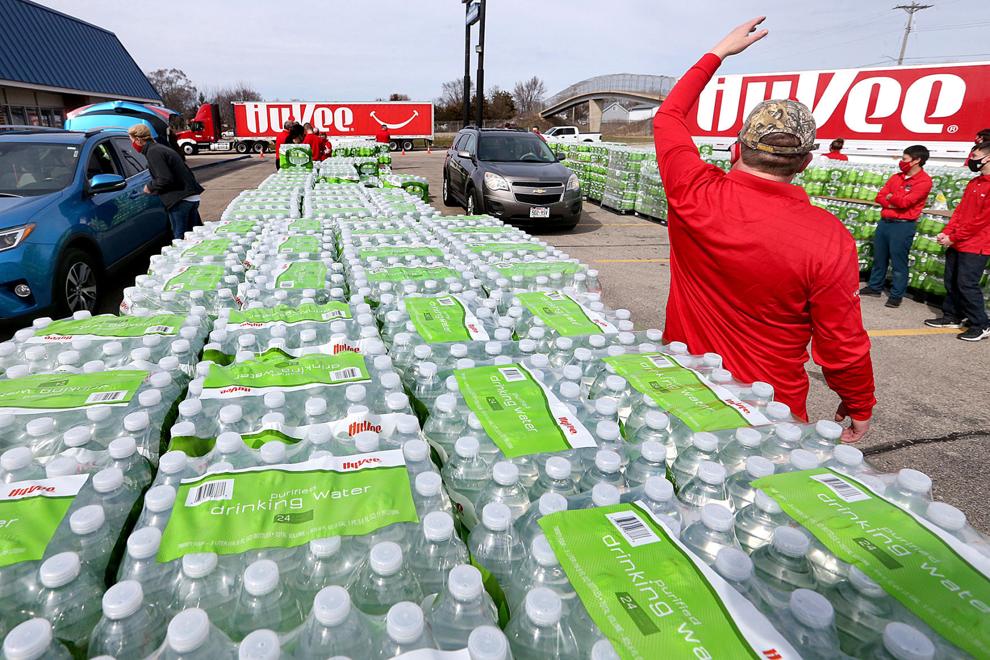 As of June 15, the DNR said, there are now 538 total wells on the island that have some level of PFAS in them. 139 of those wells have levels above the state's recommendations of 20 parts per trillion, or about the size of an eye drop, and 26 are above the hazard index of 1.0, which is a calculation to determine the health risk.
The city's investigation will be "iterative," the DNR said, meaning each phase of it will build on to the next, making an end date uncertain. It will not be completed, however, until "the full degree and extent of contamination" is determined.
"We won't know when it will be complete until the information gathered from each step of the process indicates that the extent of contamination has been defined and all potential risks have been assessed," the DNR said.
The city's original investigation site for PFAS is confined to a few blocks southeast of the airport, though new sampling has shown contamination all over the island's four square miles.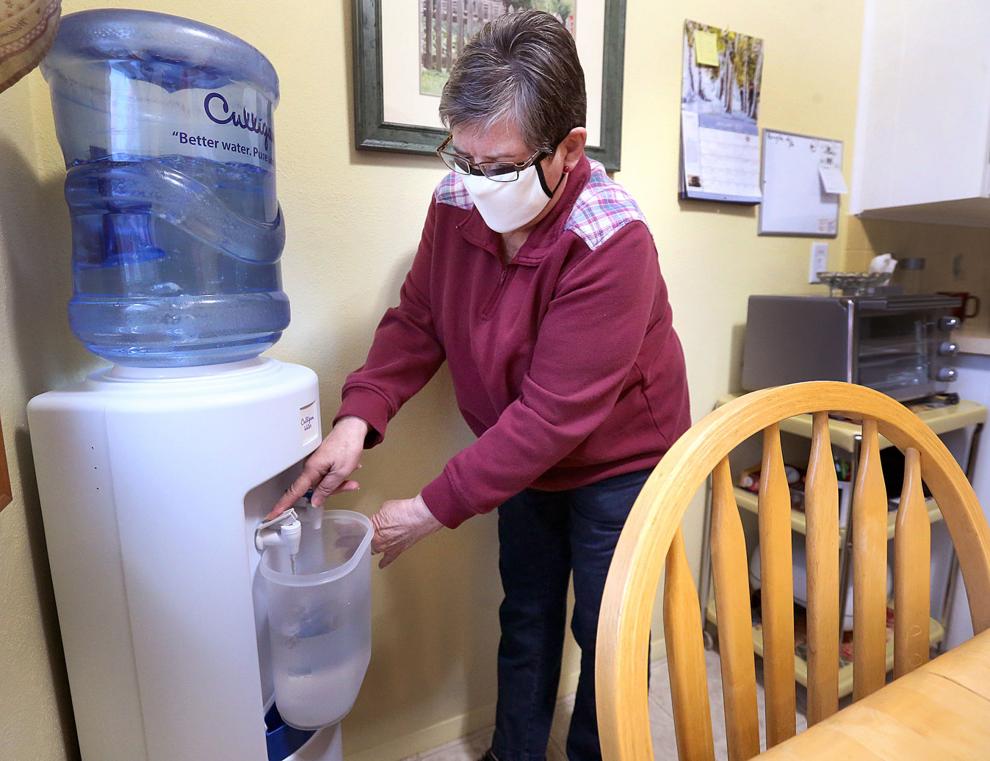 The city of La Crosse is required to investigate the contamination associated with the La Crosse Regional Airport, the DNR confirmed, though it is required to investigate to the "full extent of contamination," as required by a state law, which could extend the boundaries as necessary.
The DNR, which has tested samples of around 200 additional wells, is not conducting any additional investigation at this time. The island currently has an interim water advisory that allows any resident to access bottled water free of charge for up to six months, and the state is evaluating the data to see whether that advisory should be extended and if so, for whom. A decision is expected in August.
Once the city's investigation is complete, it will then be required to submit a plan for a solution — something that was on the minds of residents Wednesday.
"How long would you estimate it will take for us to get access to a permanent potable water source for our homes? (We're) not looking forward to years and years of bottled water," one resident asked.
"Creation of a municipal water system can take years to fully plan, approve and construct. There's a lot of planning that needs to go into it," said Kyle Burton with the DNR.
State officials said that connecting an area to an existing municipal water source, such as the city of La Crosse's, can sometimes expedite the process, but would still take some time to implement.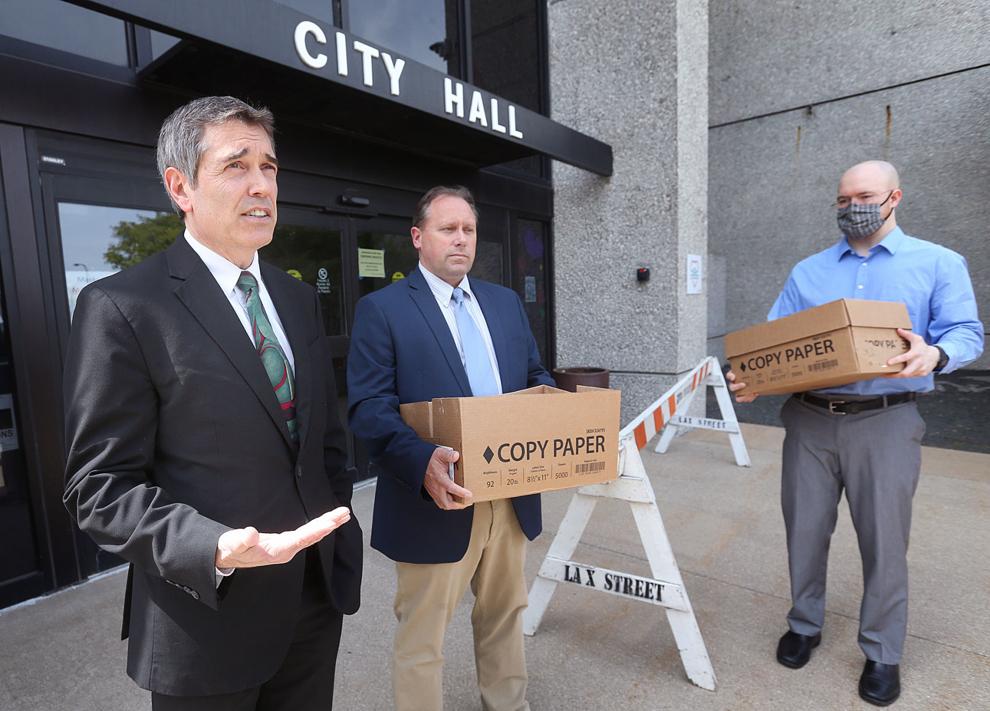 DNR officials also emphasized that while the state would assist in the process of determining a long-term solution, the decision and implementation at this point would ultimately be up to the municipalities.
State and local leaders meet regularly to discuss solutions, the DNR said, and noted that the town has contracted an environmental consultant to evaluate options. Lee Donahue, town of Campbell health, education and welfare supervisor, was not immediately available to comment for this story.
"Long-term potable water solutions in drinking water contamination cases can vary, depending on the individual characteristics of each situation. But remember that finding that long-term, feasible, safe source of water is always the goal. And in this situation, this is largely a community decision," said Burton.
Other players
State officials emphasized a number of actions being taken related to PFAS on state and federal levels, including items on the upcoming biennial state budget, some movement in Congress and the Environmental Protections Agency. The state is also planning to sample a set of public waterways later this summer.
But generally, the work on PFAS is still fairly new, and many parties are still doing a lot of independent work — including states, which are currently left to set their own standards.
"It is a little frustrating with PFAS because you'll see different levels across the country as each state's kind of working through this process on its own," said Christine Haag with the DNR. "It's not something that the states are used to doing, especially not with drinking water. We're used to following the lead of the Environmental Protections Agency, but in this case with PFAS, EPA has not been much of a player. I think they have some intention of being more involved in recommendations and regulations for PFAS going forward but in the absence of that it's kind of been each state for themselves."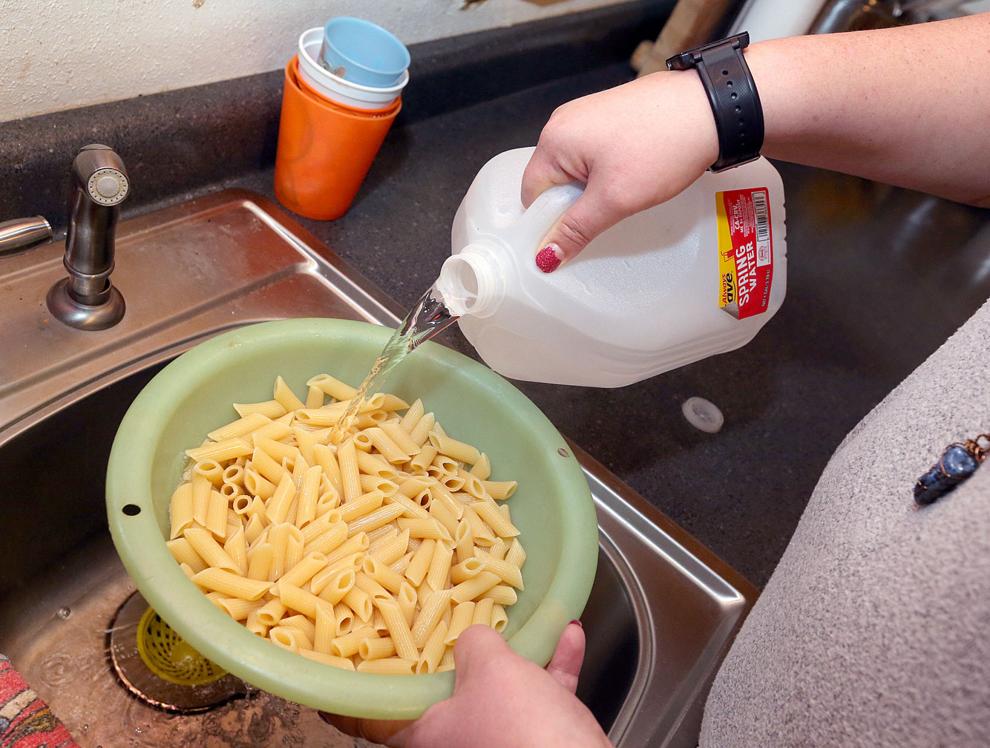 Haag said that there is no "best" standard set by any state, and that each is setting it based on what it's comfortable with at this point.
Officials are also bracing for a lawsuit filed against the DNR by the Wisconsin Manufacturers & Commerce, the state's largest business lobbying group, attempting to block requiring cleanup of contaminants such as PFAS.
DNR staff said that while they can't comment on the active lawsuit, if it's successful, it could impede their work to address PFAS.
"I think if we lose the lawsuit it does seem that the DNR's ability to provide bottled water, to direct responsible parties, to conduct an investigation or clean up could be affected," Haag told a resident Wednesday.
A summer with PFAS
For much of the remainder of the summer, any resident of the town of Campbell can still access the free water being provided by the state regardless of contamination status, as long as they are not currently also being provided water by the city.
State officials said packaged bottled water is no longer available, but that five gallon bottles from Culligan are.
The DNR plans to give advance notice when changes are made to the water advisory, which could limit the advisory to only certain households, though residents with levels above the state's standards could override any such boundary.
"We're going to do everything we can not to leave anyone without a safe supply of drinking water," Haag said.
Individuals can request water on the DNR website, where they will be asked to list members of their household including pets. Residents will then be able to access water for six months.
Over the summer the state will be testing fish tissue and surface water around French Island, with results expected later in the year. Last week, the DNR issued an advisory for fish consumption for waters near Dane and Rock counties because of PFAS.
Some in-home water filtration systems have been shown to remove PFAS, such as a granulated active carbon filter or reverse osmosis system. But officials said that the level of contamination can determine the effectiveness, and that any resident looking to install a filtration system should contact a water treatment specialist to talk options.
Those with levels of PFAS at or above the 20 parts per trillion or above the hazard index of 1.0 are advised not to use the water for drinking, cooking, irrigating gardens or other consumption, but can use it for things such as showering and handwashing as long as it is not consumed.
If PFAS are below those levels, the Wisconsin Department of Human Services says the water is not expected to be harmful at this time.
The DHS said that people who breastfeed should continue to do so even if exposed to PFAS, saying the benefits currently outweigh the risk.