A Republican candidate for Wisconsin's 3rd Congressional District has been whipping up discourse in area school board meetings over mask mandates in recent weeks, some of which have grown into heated and unruly debates in board rooms.
Derrick Van Orden, formerly of Hager City and now of Prairie du Chien, has met with and advised several groups of parents from different school districts up and down the district on petitioning their school's mask mandates.
"Parents are coming to me asking for advice and representation because they know that they aren't being represented or heard by Ron Kind. When elected officials continuously ignore their constituents, that is a failure in leadership, and I am committed to working with everyone in the 3rd District to defend our constitutional freedoms," Van Orden said in a statement.
This "coalition" — as one person described it — of parents protesting school boards about mask mandates has been growing in recent weeks, including at many districts in the Coulee Region and beyond.
On his Twitter, Van Orden has been vocal about his involvement in the local political issue, sharing photos and tweets about meeting with parents in Elk Mound, a town near Eau Claire, where efforts were successful in making masks optional at school; Wisconsin Rapids, where its school board unanimously decided to keep masks despite a big push from parents and kids, and more.
On May 3, Van Orden met with a large group of La Crosse area parents at the home of former Holmen School Board candidate Jennifer Westlie, where she said 60 to 70 parents from Holmen, West Salem, Gale-Ettrick-Trempealeau and several more schools spanning as far as Cadot gathered to get his advice.
She said that parents from many different districts were requesting Van Orden's help on how to overturn their mask mandates, and they decided to hold a joint meeting to expedite the process.
"[Another parent] was very, very excited about how influential he was with another school district, school board, and she said, 'I really want you to come talk to ours,'" Westlie said.
"It was pretty much a regurgitation of the things he had talked to with Elk Mound," Westlie said. "Talking about our constitutional rights as it pertains to being forced to wear a mask."
Van Orden shared a photo of a group on his Twitter on May 3, saying, "Wow! We had over 50 people on site and another 50+ for our 'Make Masks Optional' meeting tonight."
Last week, a G-E-T School Board meeting was abruptly adjourned after anti-mask protesters and parents "had board members leaving the room for their safety," as it was reported in the Trempealeau County Times. Police were called to the scene to mediate shortly after the start of the meeting.
While the CDC has stated that fully vaccinated people no longer need to wear masks in most situations, in schools is not one of them as many students are still not eligible for the vaccine. The guidance is currently recommending K-12 schools keep masking for the remainder of the 2020-21 school year.
La Crosse County Health dropped its mask advisory, and the state's mask mandate was overturned by the Wisconsin Supreme Court, but many local municipalities, businesses, school districts and more are choosing to keep their mask requirements for now.
The School District of La Crosse will keep its mask requirement through the remainder of the year with just over two weeks left of instruction until summer break.
In a statement on the increasing push for no masks in schools, the La Crosse County Health Department said it "continues to recommend all schools follow school guidance from the CDC and Wisconsin Department of Health Services, which includes masking. We also encourage all who are eligible to get vaccinated."
Van Orden is making a second attempt at unseating longtime Democratic Rep. Ron Kind of La Crosse, who has held the seat representing much of western Wisconsin since 1996.
The candidate for federal office shared more on the "mask optional movement" and involvement in local politics in a tweet.
"Our government is designed to have government as close to the people as possible. School boards, village boards, country [sic] boards have the highest day-to-day impact on our lives. I will continue to work to get smart, freedom loving people in these positions," he said in a tweet.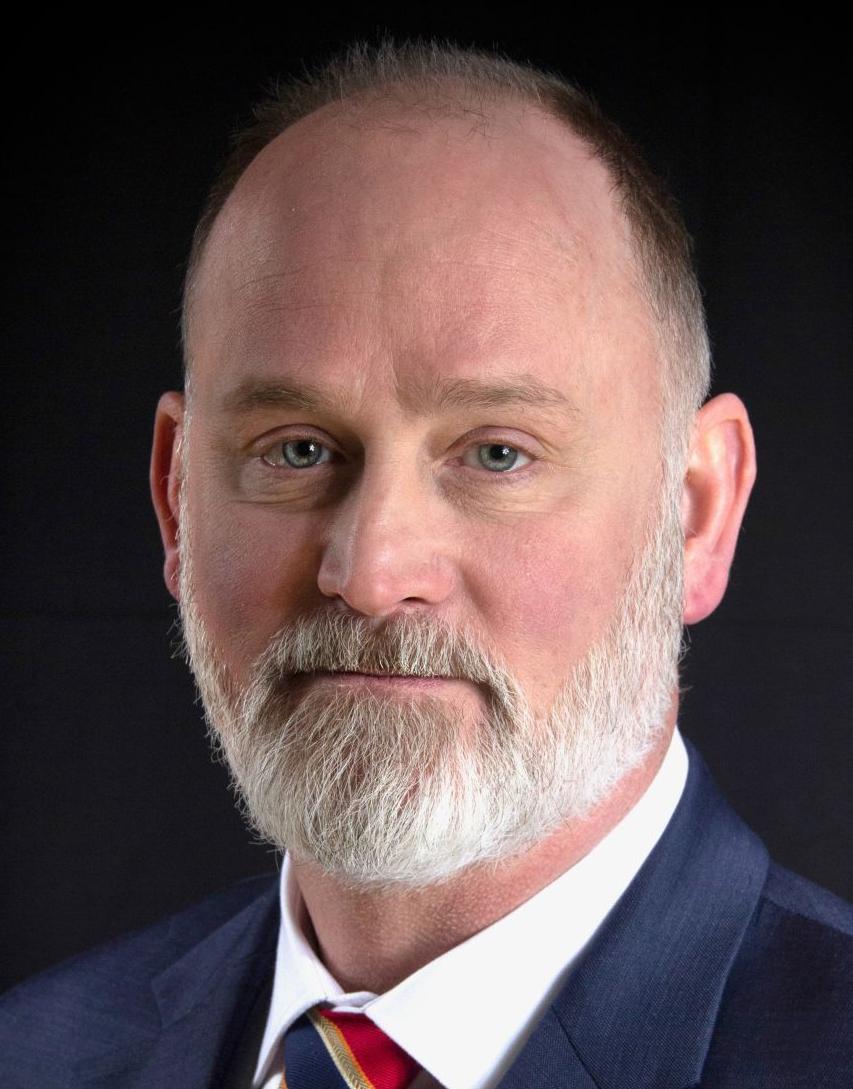 A Midwest spokesperson for the Democratic Congressional Campaign Committee submitted a comment for this story after publication, criticizing Van Orden's stance on the American Rescue Plan, which awarded COVID-19 relief to schools, among other sectors.
"If Derrick Van Orden had his way, Wisconsinites would have lost out on $1.5 billion in direct relief to safely reopen schools, slowing our recovery out of the pandemic and failing families across Wisconsin's Third Congressional District," Elena Kuhn said.
"Van Orden's staunch opposition to economic relief for small businesses, schools and working families to lead us out of the pandemic makes clear his values are wrong for Western Wisconsin," she said.
A spokesperson for Van Orden said he is not "leading" the coalition of parents speaking out against masks throughout the district, but only offering his help.
"Parents are coming to him and being like, 'What do we do?' And basically his advice is get involved, jump into the process and make your voice heard," said Van Orden's spokesperson, saying that it was similar to a "good civics lesson."
"That's his advice is, look at what I did. I never expected to run for Congress, but I disagree with Ron Kind so I'm running against him. And that's the overarching theme of the message," the spokesperson said. "He's getting involved in a local issue because people are coming to him and are like: 'No one's listening to us, what do we do?'"
This story was updated on Tue. May 18 to include comment from DCCC after publication. The quote does not appear in print.
IN PHOTOS: Trump rallies in West Salem
Trump rallies at La Crosse Fairgrounds Speedway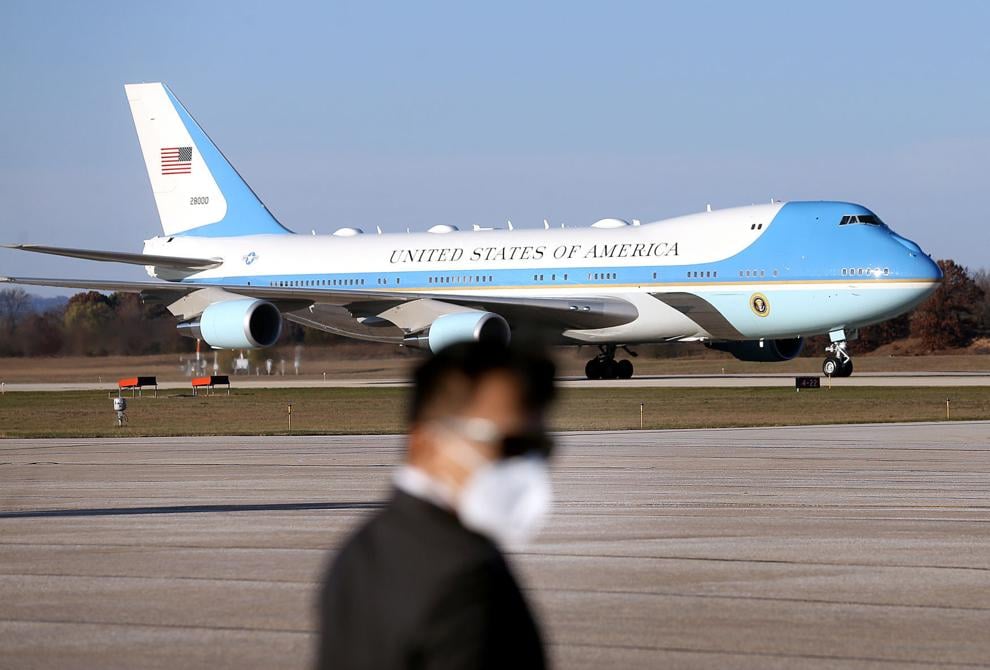 Trump rallies at La Crosse Fairgrounds Speedway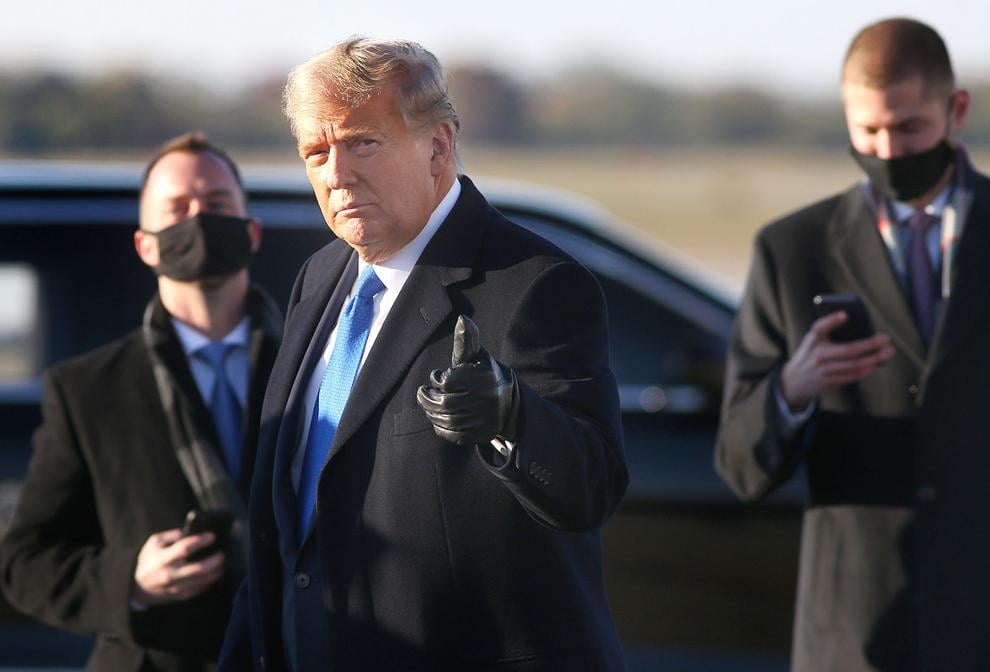 Trump rallies at La Crosse Fairgrounds Speedway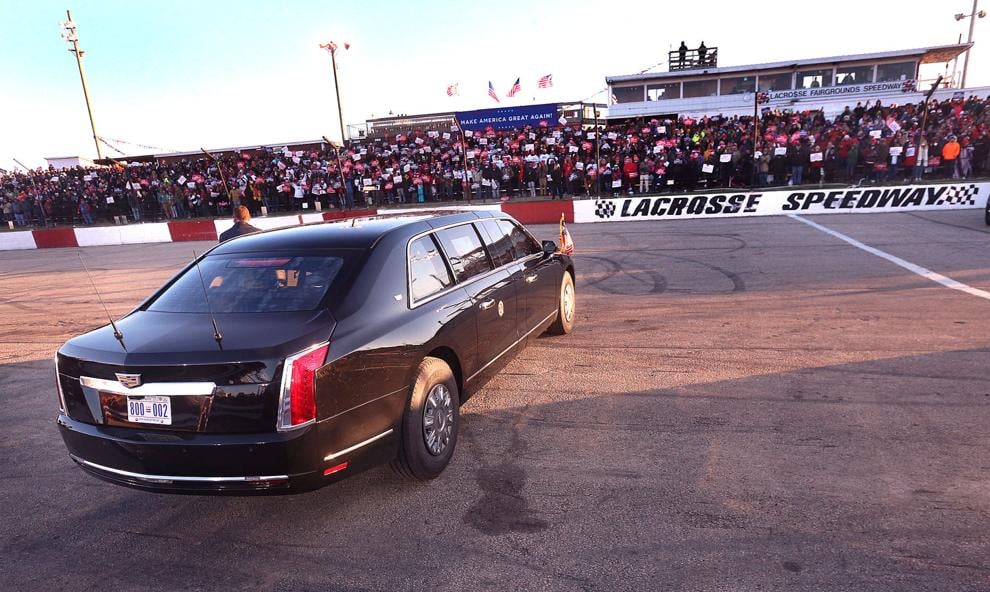 Trump rallies at La Crosse Fairgrounds Speedway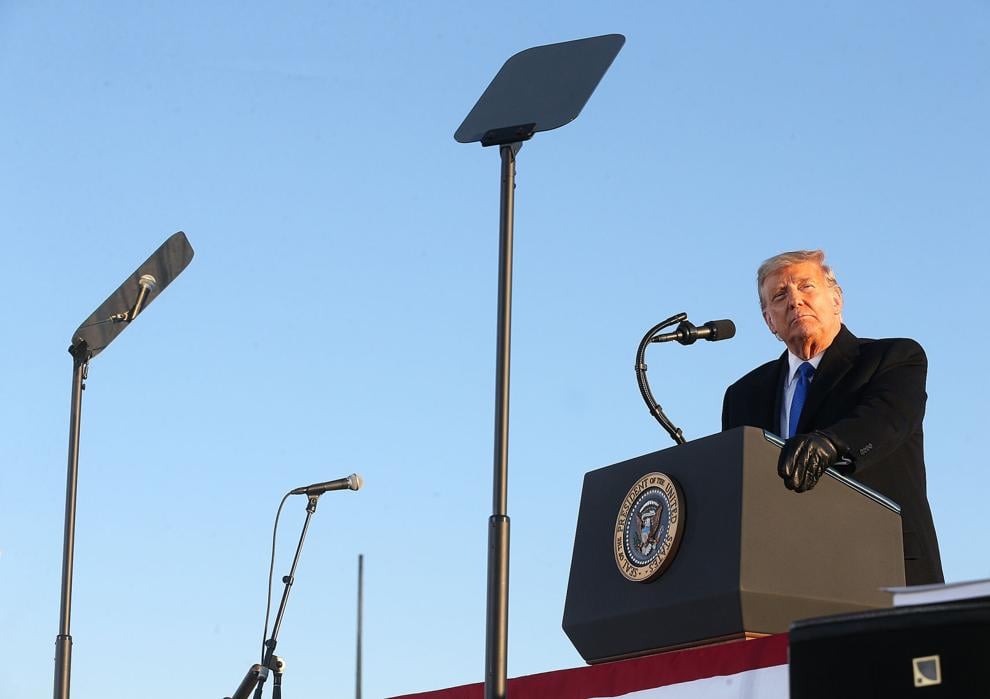 Trump rallies at La Crosse Fairgrounds Speedway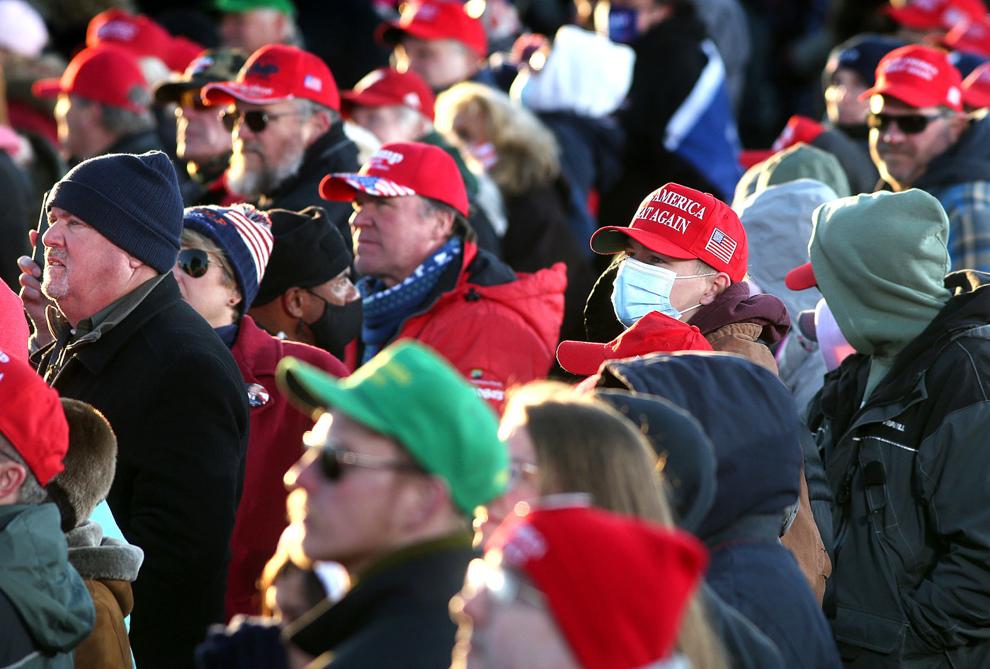 Trump rallies at La Crosse Fairgrounds Speedway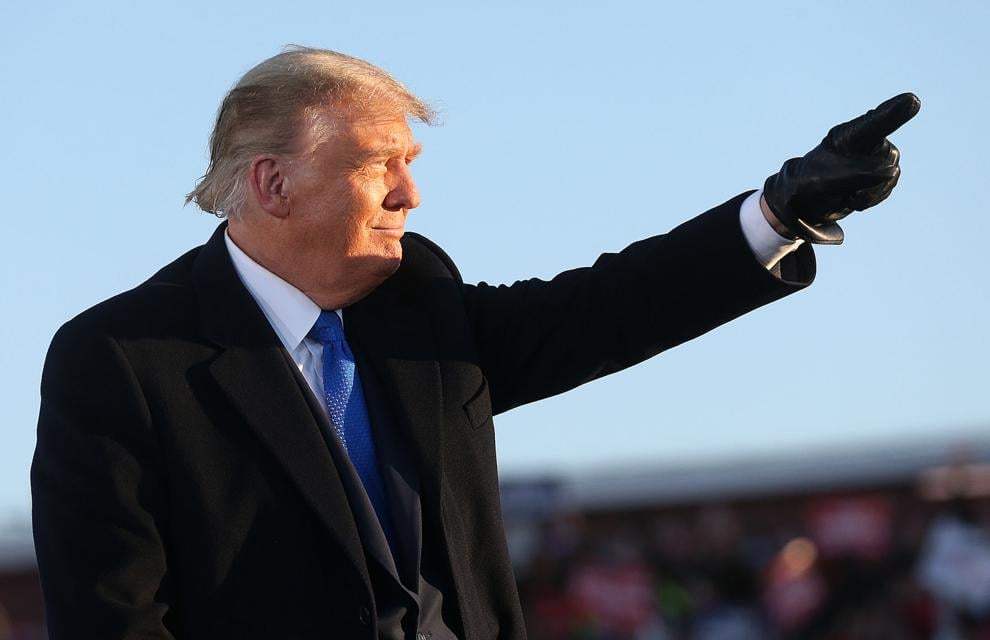 Trump rallies at La Crosse Fairgrounds Speedway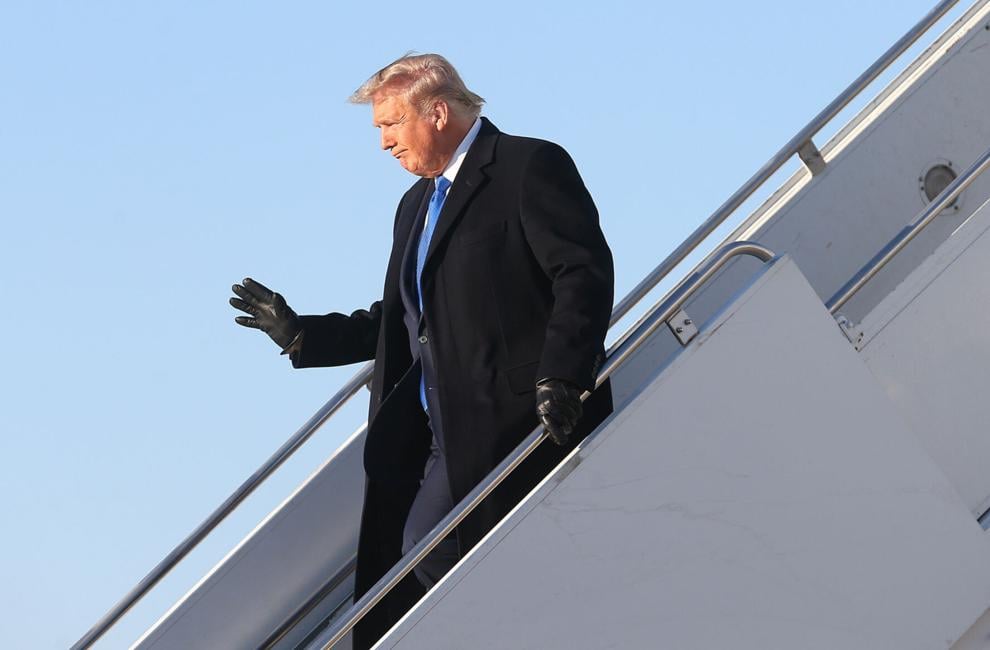 Trump rallies at La Crosse Fairgrounds Speedway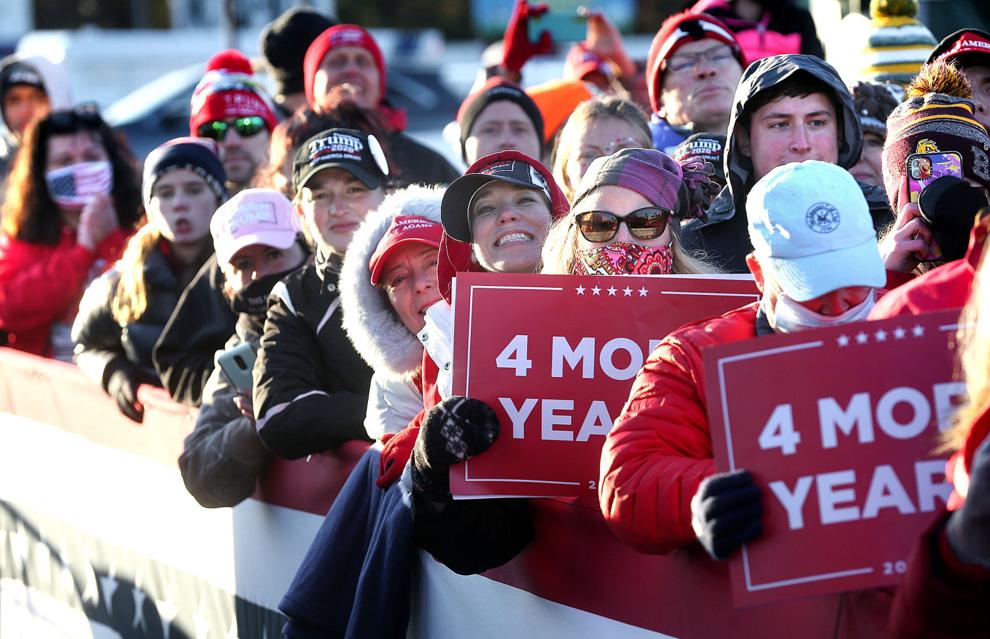 Trump rallies at La Crosse Fairgrounds Speedway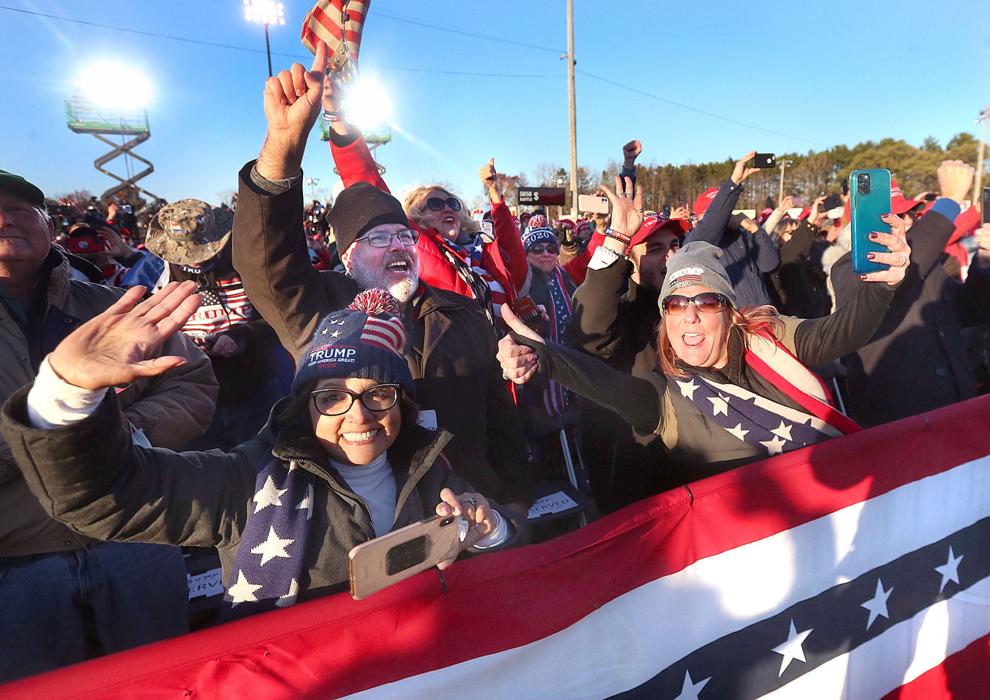 Trump rallies at La Crosse Fairgrounds Speedway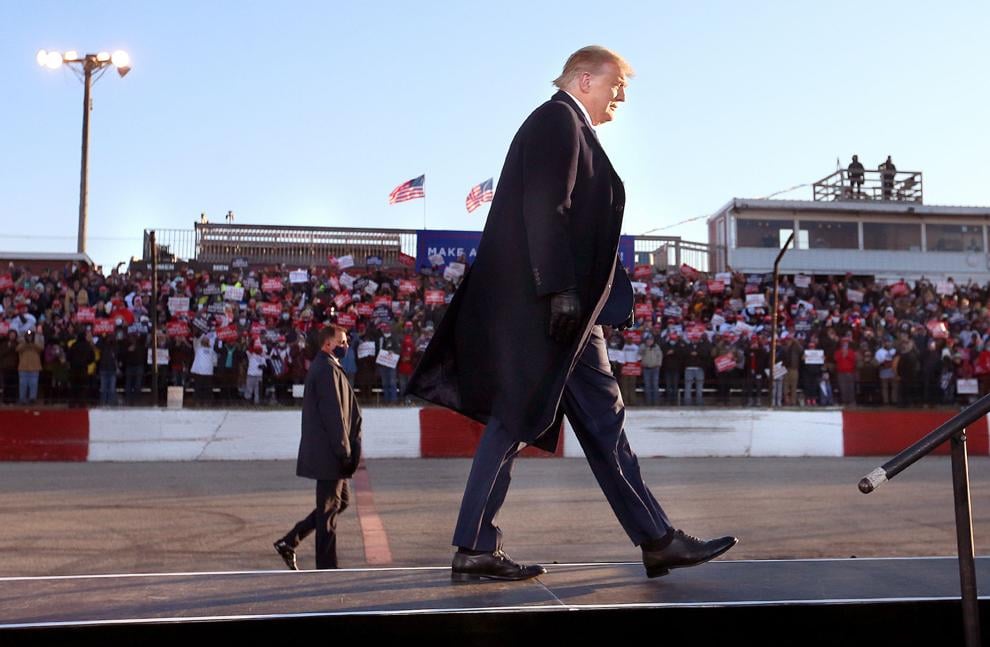 Trump rallies at La Crosse Fairgrounds Speedway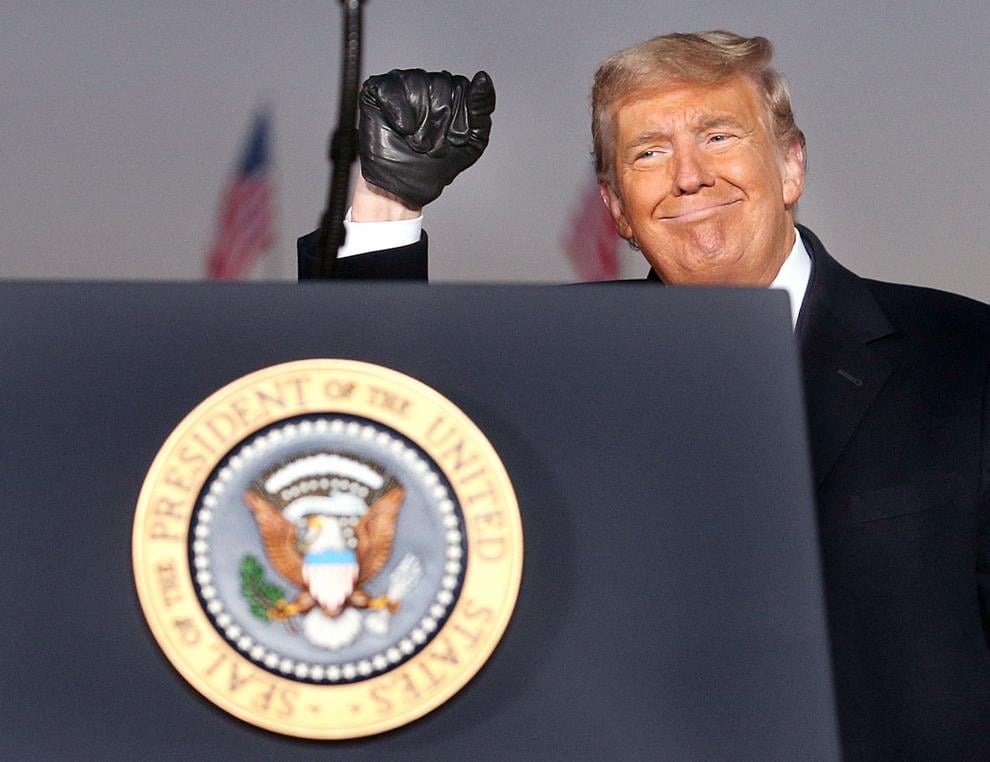 Trump rallies at La Crosse Fairgrounds Speedway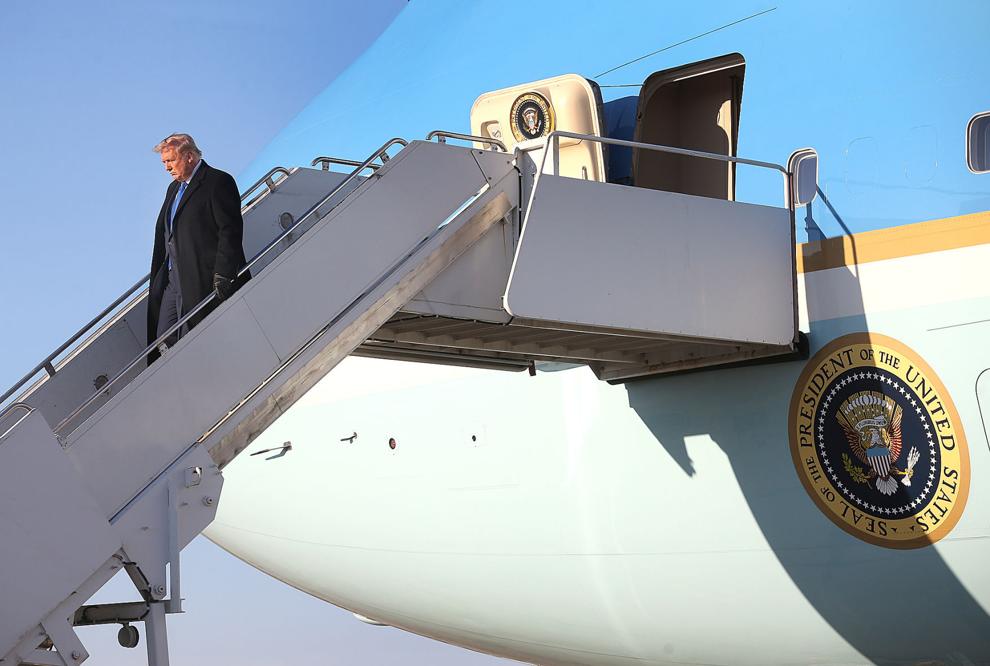 Trump rallies at La Crosse Fairgrounds Speedway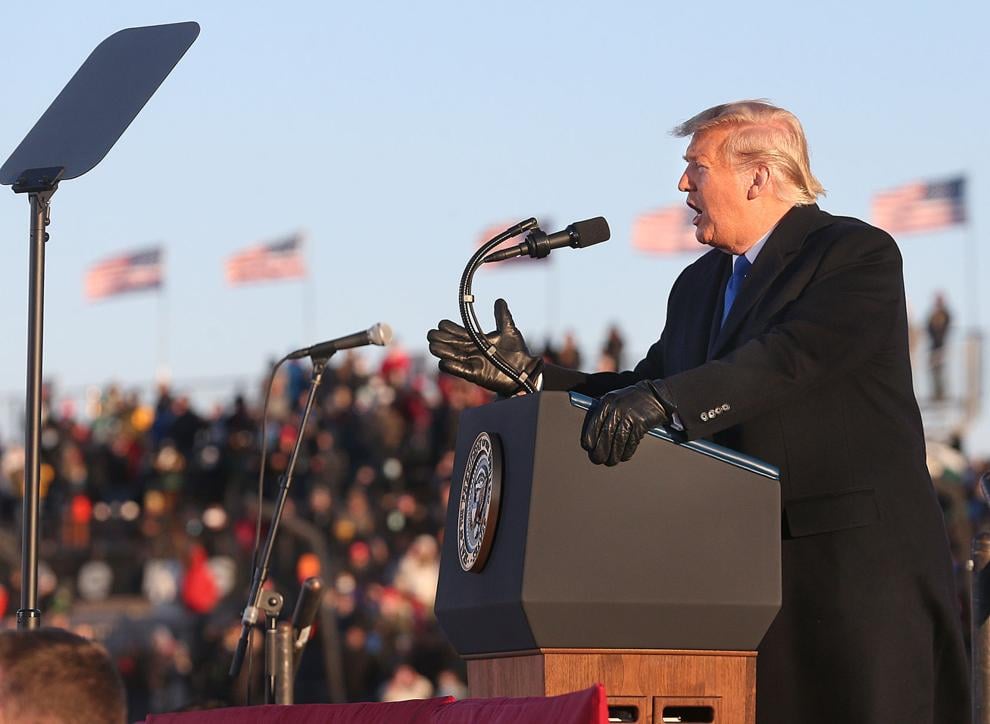 Trump rallies at La Crosse Fairgrounds Speedway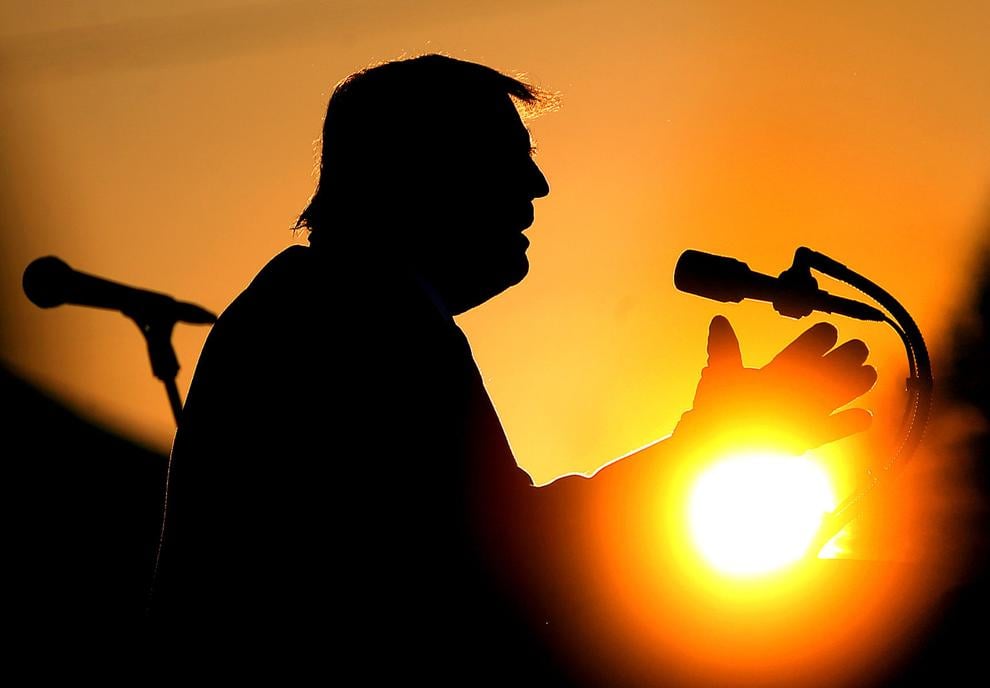 Trump rallies at La Crosse Fairgrounds Speedway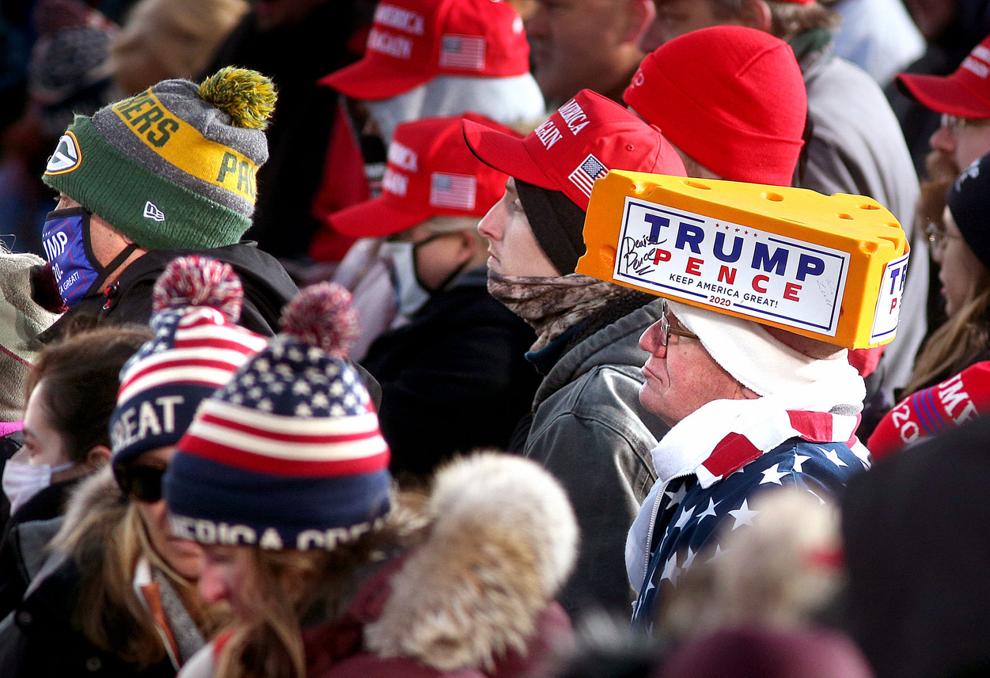 Trump rallies at La Crosse Fairgrounds Speedway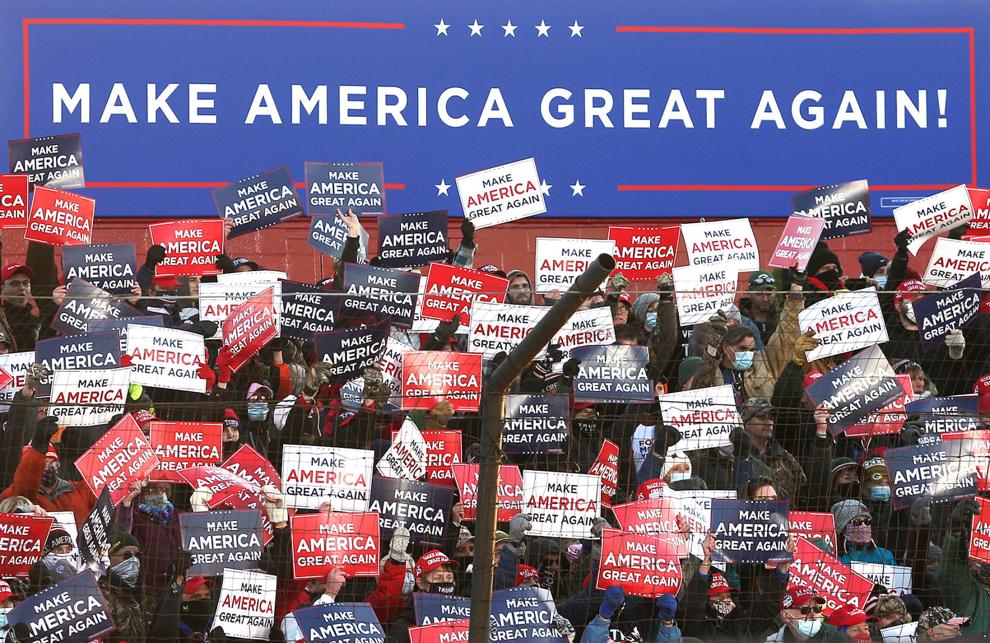 Trump rallies at La Crosse Fairgrounds Speedway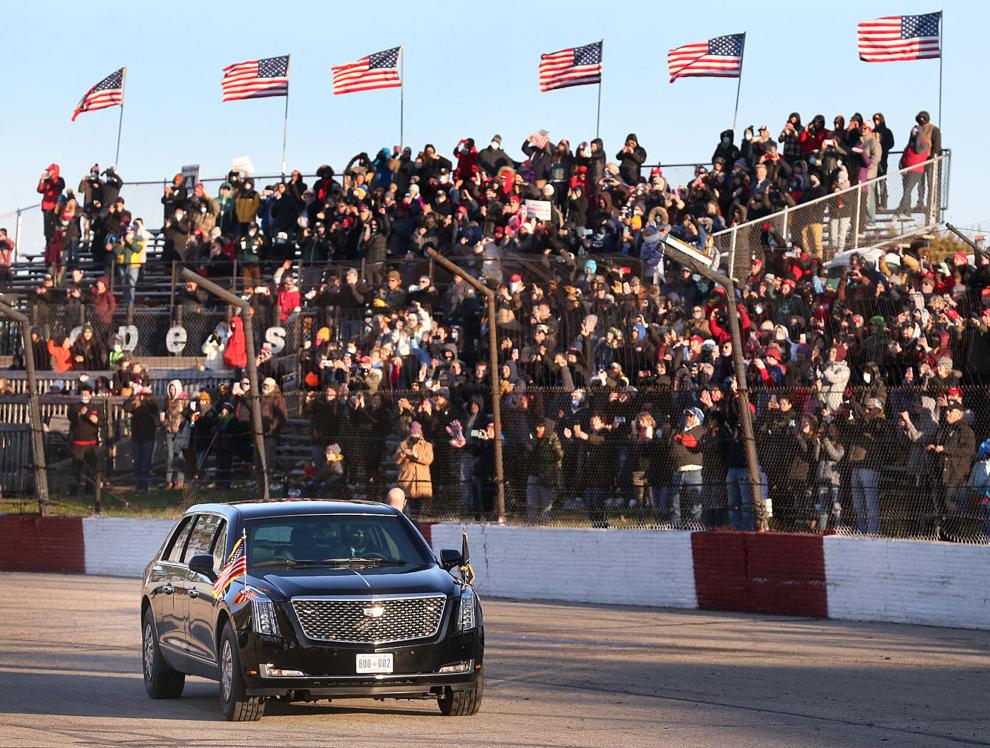 Trump rallies at La Crosse Fairgrounds Speedway