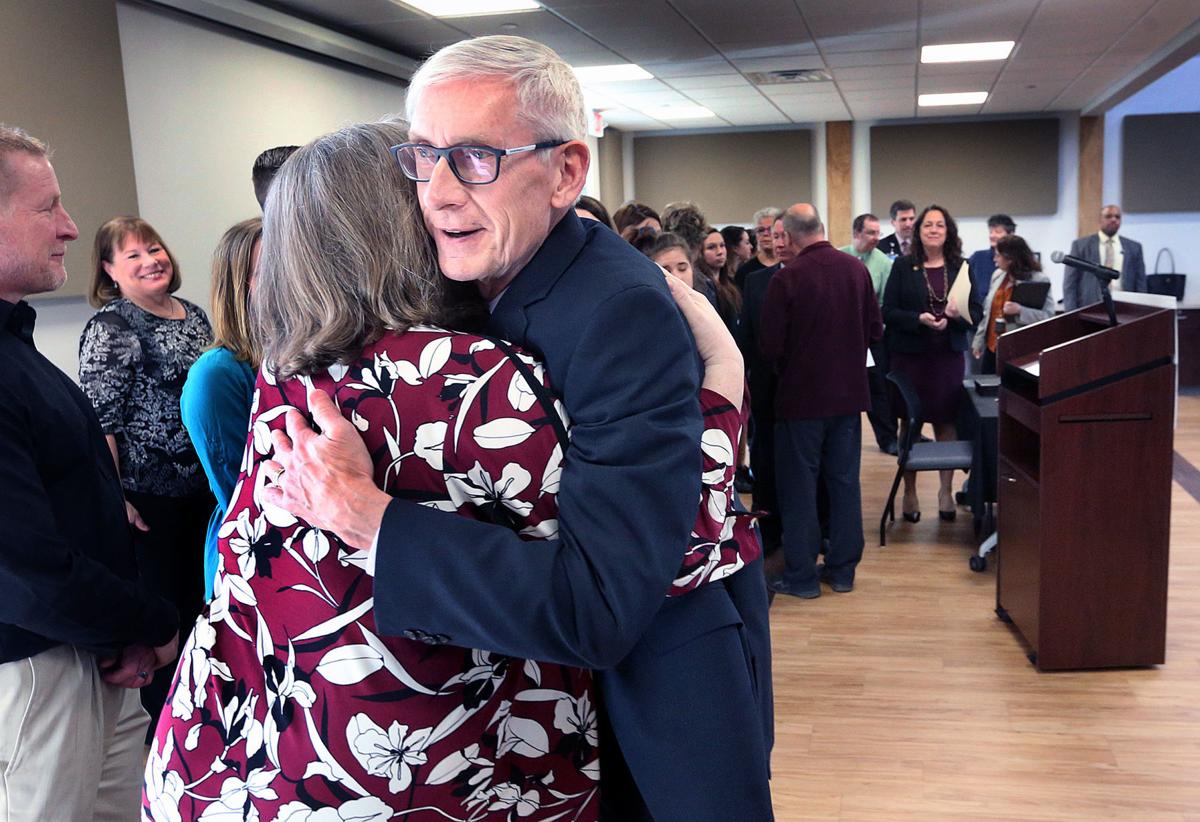 The Coulee Recovery Center was a fitting place Tuesday for Gov. Tony Evers to sign four bills aimed at helping people recover from substance use disorder.
Evers signed Acts 119, 120, 121 and 122 — which are part of the state's Heroin, Opioid Prevention and Education, or HOPE, program — during a ceremony at the Coulee Council on Addictions' facility at 933 Ferry St.
"What a wonderful statement that the La Crosse area ... has made with this great facility to serve the people of the area," Evers said.
"I'm proud to be here today to sign legislation that can help save lives, pure and simple," Evers said. "From ensuring that our local county jails can appropriately and safely respond to an overdose by administering Narcan to creating a registry of recovery residences so that people can more easily find what they need, these bills are a starting point for these efforts."
Rep. Jill Billings, D-La Crosse, worked with Rep. John Nygren, R-Marinette, to get the bills passed. The efforts began with a series of listening sessions during the administration of former Gov. Scott Walker.
"It's so wonderful that the governor came here to our corner of Wisconsin, because so much good work has been done here locally by the Alliance to Heal, by the Coulee Recovery Center, by our hospitals, by Gundersen and Mayo," Billings said.
One of the four laws include measures to allow county jails to enter into agreements to obtain naloxone, also known as Narcan, and training about how to administer it. Another prevents a state employee from being disciplined for using a controlled substance as prescribed and creates a registry of recovery residences in order for those residences to receive referrals and funds from the state.
The registry will connect vital services with the people who need them, said Billings.
"They need to get into a treatment immediately. This allows people to see if there's not a bed open in their area for residential treatment, where can they go in Wisconsin to get the treatment that they need in their travel to recovery," Billings said.
The laws include directions for the Wisconsin Department of Health Services, ordering the agency to study the availability of medication-assisted treatment for opioid use disorder in county jails in prisons, continue the prescription drug monitoring program for another five years and facilitate overdose treatment using peer recovery coaches to encourage people to seek treatment following an overdose, among other efforts.
You have free articles remaining.
It would also require the Medicaid program to reimburse certain peer-recovery coach services.
The signing was bittersweet for Coulee Council on Addictions executive director Cheryl Hancock. It took place in the room named for her daughter, Jess Lichtie, who lost her battle against substance use disorder.
Hancock emphasized how important the laws were, in particular noting how the early intervention peer-recovery coaches, who have been through the struggles of addiction themselves, are a vital part of helping people.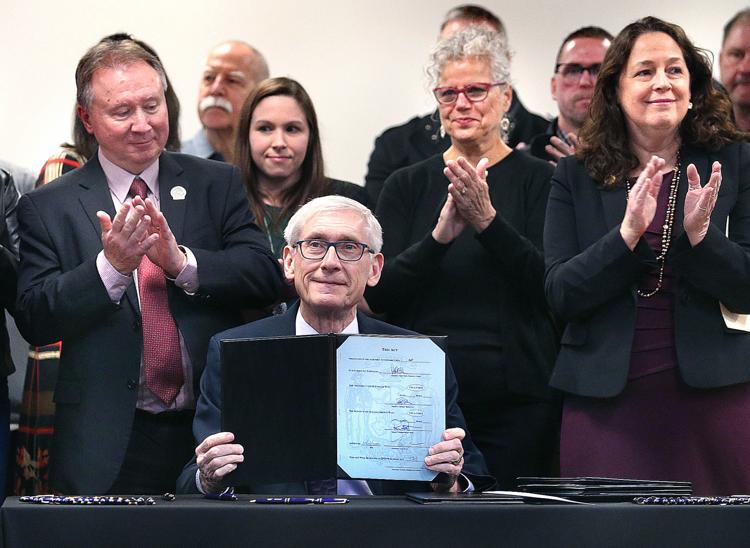 "They make a difference in this community each and every day," Hancock said.
The efforts to address addiction are starting to move the needle, according to DHS Secretary designee Andrea Palm. The agency reported a 10% decrease in opioid overdose deaths in 2019, a 30% decrease in opioid prescriptions in 2018 and a 16% decrease in babies born with neonatal abstinence syndrome.
"We know that one year is not a trend, but we remain cautiously optimistic that this is the beginning of a continued decrease in opioid-related deaths in La Crosse," Palm said.
"Wisconsin truly has promoted a bipartisan set of initiatives in this space for a number of years, and it really speaks to what we can get done together," Palm added.
The Democratic governor spoke about the need to convince the Republican-led Legislature to consider voting on taking the $1.6 billion in funds connected to a federal expansion of Medicaid, which he said would allow Wisconsin to do more to fight for those suffering from addiction and other behavioral health problems.
"I'm willing to take a loss as long as people are put on the record for what they believe in," Evers said; however, he added, "I think we could get it passed if we could get it to a vote."
Evers believes those funds would help the state address a shortage in mental health professionals.
"At some point in time, we'll have to begin subsidizing the training and, frankly, subsidizing people so that we have people all across the state of Wisconsin. There should be no place where there is a desert of mental health professionals. That just doesn't work anymore," Evers said.
Get Government & Politics updates in your inbox!
Stay up-to-date on the latest in local and national government and political topics with our newsletter.