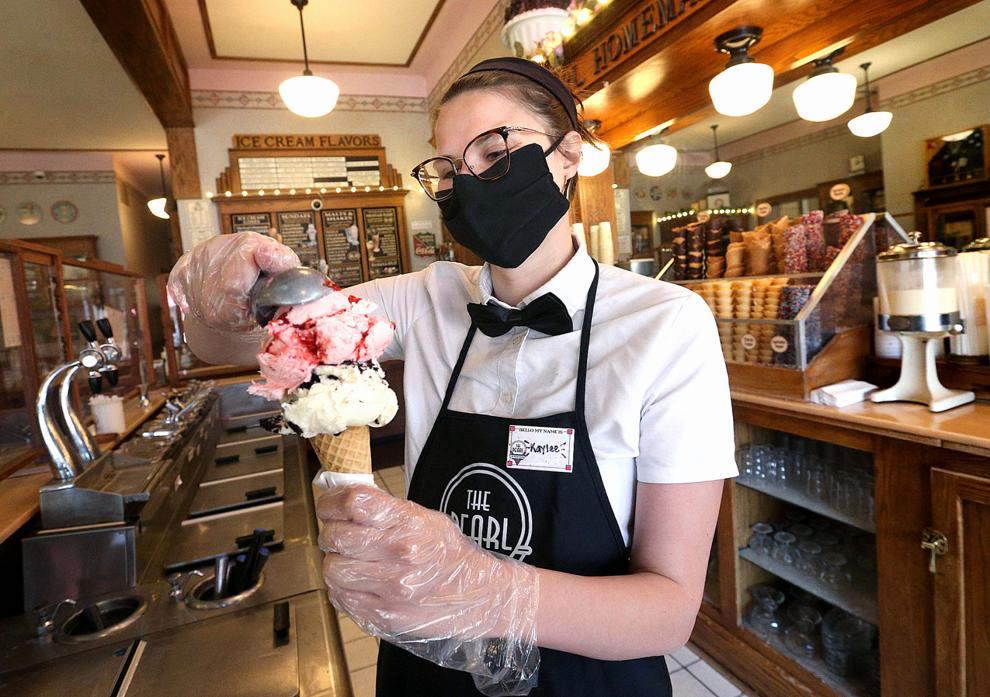 La Crosse Mayor Mitch Reynolds and his wife were on vacation in Door County celebrating their anniversary when they got the call: They would have to come back home. The president was coming.
The city had only a matter of days to prepare for President Joe Biden, who visited the La Crosse Municipal Transit Authority complex last Tuesday to promote his bipartisan infrastructure bill.
"It happened really quick, but a good group of people made it really come together," said MTU director Adam Lorentz.
The week prior, the state knew Biden would be making a stop to the dairy state, but the details weren't known until shortly before, requiring a quick turnaround.
"It was fantastic to have the president here," Reynolds said.
"It was really gratifying to have the White House select La Crosse as a place to highlight infrastructure needs of the nation as a whole, I think that was pretty incredible."
Biden toured the MTU facility, where the city is currently adding sustainable options to its fleet with multiple clean diesel, hybrid and electric buses hitting La Crosse's streets.
The visit was put on smoothly. Police barricades marked the president's motorcade through the city down to Isle La Plume, where the MTU complex is located. The machine shop where Biden gave his remarks was decorated in reminders of the infrastructure plan.
Construction equipment filled the spaces for a fitting backdrop, including a dump truck loaded with rocks and an orange road sign reading "American Jobs Plan" planted inside its bed. One of the city's hybrid electric buses lined the west half of the building. Enlarged American and Wisconsin flags filled in the other open spaces.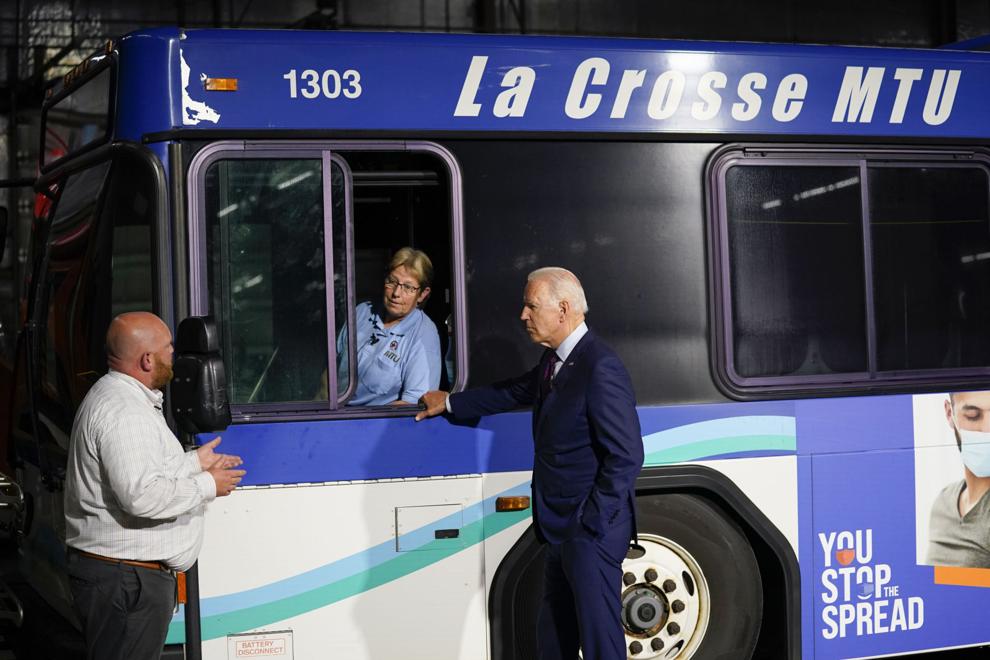 "To have my staff put together an event like this that really was able to highlight one of the key parts of his infrastructure plan, which is transit — not only just transit but also electric transit which is a key part of our plans for the future," Reynolds said.
"It was fantastic and really truly an honor." Reynolds said that the president's team was receptive to how fast the city worked to help put on the event.
"We have great facilities, we have fantastic staff that can put events like this together. I was talking to some of the Secret Service and they were giving kudos to our police department, our chief of police, and also to our airport director and also to our transit manager," he said.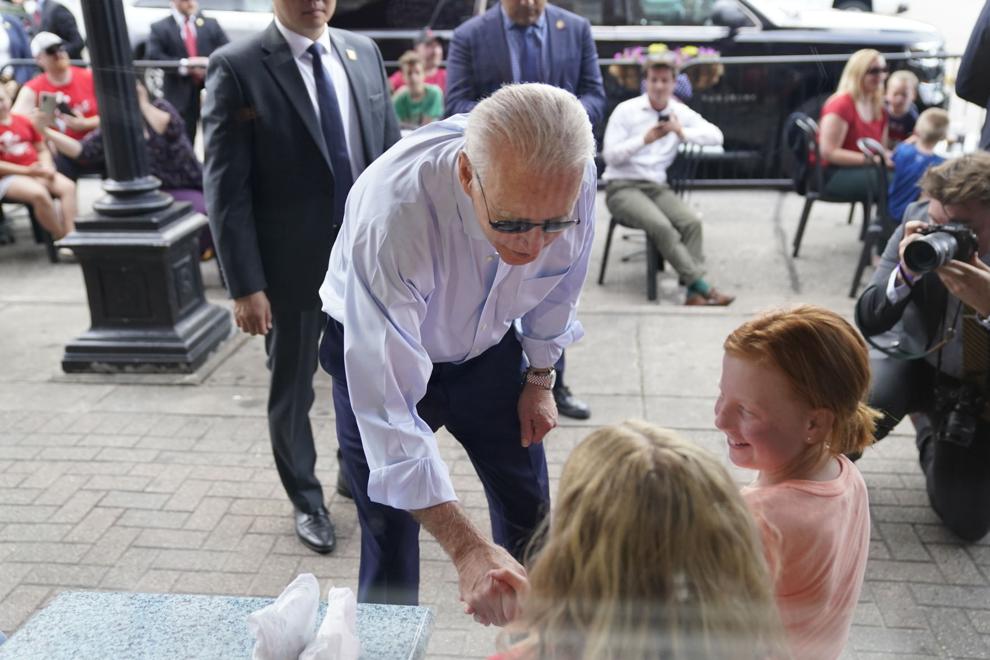 "I mean the coordination is immense on these types of events and to have people like my people put these things together is pretty remarkable," Reynolds said.
The mayor and other lawmakers were able to meet Biden at the La Crosse Regional Airport when he landed on Tuesday.
"It was great, we talked about a number of different infrastructure things. We talked about the Packers because you have to," Reynolds said of meeting Biden. "He brought it up which is also fun."
During his speech, Biden said he told Reynolds that he had the hardest job in politics.
"I was telling the mayor," Biden said. "'You know, I always wonder why everybody runs for mayor,' because they — it's the hardest job in American politics. They know where you live. You can't go to the grocery store. 'Why is that pothole still there?' I get it. You don't even control that."
"I don't agree necessarily but as long as he thinks so, why not? I'll go with it," Reynolds said.
For Lorentz, who has been leading the charge on the city's sustainable transit initiatives, hosting the event at his facility was a "once in a lifetime opportunity."
Lorentz's family was able to attend the event, meeting Gov. Tony Evers ahead of the president's remarks. During the speech, one of his young sons spilled out of his chair, hitting his head on the cement floor.
"Is he OK, honey?" Biden asked mid-speech. "You sure? He took a little bit of a tumble."
Shortly after, press secretary Jen Psaki and staff brought an ice pack over to the family.
Both parents nodded to officials several times that he was fine, and his son made it through the remainder of the remarks, which were a little over half an hour long, with only a few quiet tears. The crew had met Biden before he toured the space, and reunited afterwards for more photos.
"We were the first in line for the photoshoot and I guess we slowed things down because we talked too long," Lorentz said. "I had a good conversation with him before we actually started the tour out there.
"What he has wrote out there is what he's about. He didn't stray from what he said there, so I know that he's focused on the infrastructure," he said, "and infrastructure ties into a lot of things whether it be buses or roads."
Local reporters had limited access to the president's trip, and weren't able to ask what he thought of the Driftless scenery that welcomed him off Air Force One, or the World's Largest Six Pack he drove past on his way through town.
But Biden did make a stop at a local favorite: The Pearl Ice Cream Parlor.
"Everyone knows he loves ice cream so we thought it was definitely a possibility, but we were not expecting it still when he did come," said Azia Peterslie. Her family owns the Pearl, an iconic business in Downtown La Crosse that she and her sister now manage.
The shop received a heads up from Biden's staff on Monday that it was a possibility he would stop in, with some of his staffers stopping in as customers to scope the place out. But the team didn't know for sure until just an hour before.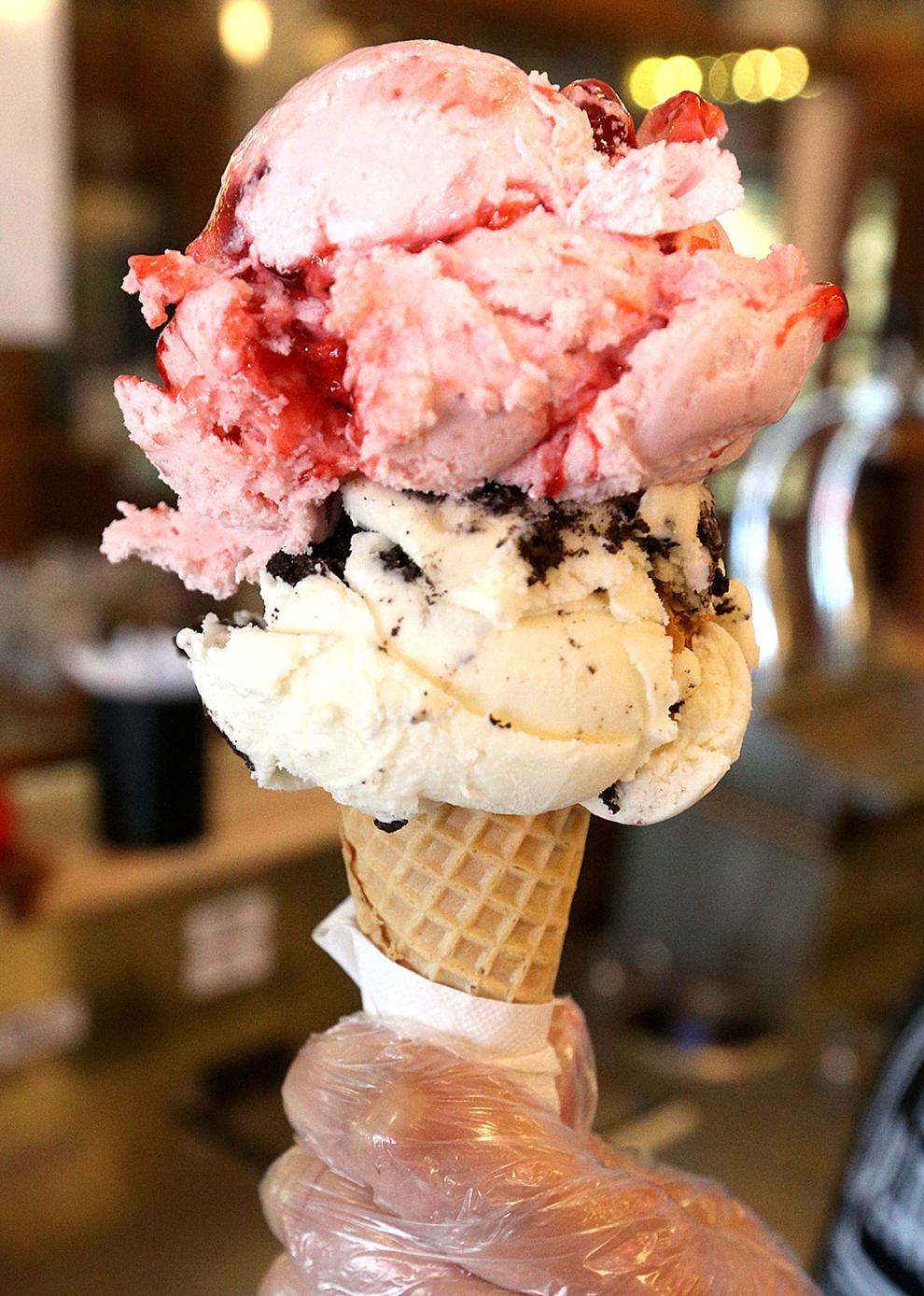 To pull off a visit like this, Peterslie said, the ice cream and sweet shop was told that staff or anyone inside the building had to be scanned in by security and couldn't leave until the visit was over. Other spectators could be outside, and Biden visited with some of them on his way in.
Staffers told The Pearl team details as specific as which doors would be used and where people would stand.
"We just sat back and took it all in because it was definitely — there was a lot going on," she said.
One Pearl employee celebrated her first day on the job with a visit from the president, while another longtime employee, Helen Hale, was the one who served him, as well as Evers, Sen. Tammy Baldwin and Rep. Ron Kind who all got scoops of their own — on Biden.
"It was really, really special, I think," Peterslie said. "It was nice for him to come to a local business and take the time and all of the work I know that goes into being able to do that and to visit us."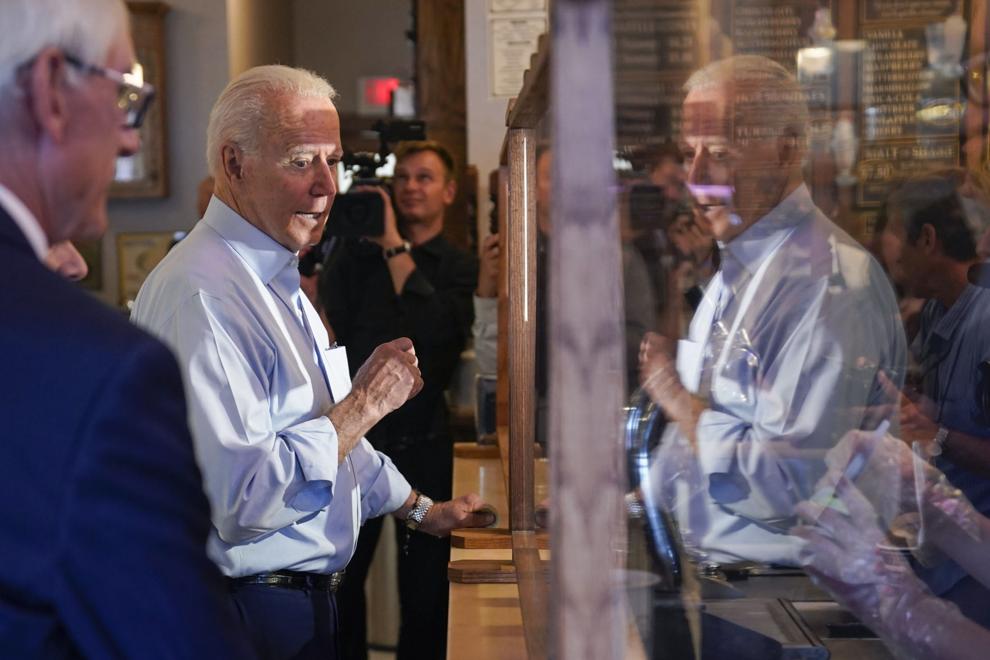 She said that Hale "was kind of on cloud nine" about serving the president, and that earlier in the morning someone had joked with her that it was a possibility.
"She didn't really think much about it until all the secret service came in," Peterslie said.
Biden ordered a scoop of strawberry and a scoop of cookies and cream in a sugar cone — what customers are now requesting as the "Joe Biden," Peterslie said, adding it may become a summer menu item. Biden said later that he wished he had ordered a waffle cone, realizing only afterwards that The Pearl was known for them.
"You're not getting rocky road for infrastructure?" someone joked during the visit.
"It's been a rocky road but we're gonna get it done," Biden responded.
The president's team also purchased 19 pints of The Pearl's ice cream to take back to Washington, D.C., to share. Three pints of strawberry, three of vanilla, three of chocolate, and 10 of some of their most popular flavors such as snappin' turtle, Mississippi mud, cookies and cream, and cappuccino Oreo all made the trip back on Air Force Once.
"The ice cream did not stop," Peterslie said.
She said the spotlight on The Pearl has been enhanced since the president's visit, with more traffic on its website, more subscriptions to its newsletter and more clicks on social media, a welcome boost for a small business coming out of a year in a pandemic.
"Obviously a lot goes into these visits so we were just excited that they chose to visit us," Peterslie said. "It was a fun way to come out of a tough year last year and starting to feel like things are starting to get back to normal."