The city of La Crosse has a plan to make its debt payments for the La Crosse Center after the La Crosse Common Council moved forward Thursday with a resolution without waiting to see whether Onalaska and La Crosse County will agree to chip in funding.
The La Crosse Common Council unanimously voted in favor of adopting the debt structure for the La Crosse Center renovation and remodel, and voted 11-2 to adopt the room tax increase, with council members Barb Janssen and Jessica Olson voting against.
"We've been at this now for several months and ... there was pretty loud opposition to the original proposal of 11%," La Crosse Mayor Tim Kabat said. "So I think the fact that, you know, we don't have a room of angry people shows that (while) they may not be happy, but we've reached a good compromise."
In 2016, the La Crosse Common Council approved borrowing $35 million. The La Crosse Center has also received a $5 million state tourism grant and set aside $2 million in other funds for the project.
That debt is expected to result in an annual $2.5 million debt service payment, which is what Thursday's resolution addresses.
In addition to approving the debt structure, the La Crosse Common Council also approved the room tax that would go up to 9.5% from 8% for 20 years beginning Oct. 1, and La Crosse would cut $78,000 in funding from the La Crosse County Convention and Visitors Bureau under the compromise developed by Kabat and LCCVB executive director A.J. Frels.
"I believe, still, that if we left the room tax at 8% or 9%, we'd still bring in more revenue than if we raise it to 9.5%," said Janssen, who opposed the proposal but thinks this topic should be revisited in a year.
Scott Neumeister, who voted in favor of the room tax, said he believes "keeping (the room tax) under the double digit is the happy spot," and agreed with Janssen about revisiting the topic.
Under the plan, that payment would be broken down into $1.3 million in hotel room tax dollars, $25,000 in facility fees, $100,000 from La Crosse County and $50,000 from Onalaska, with the remainder coming from the La Crosse property tax levy. If the county and Onalaska choose not to contribute, the funds will be paid for out of property taxes.
You have free articles remaining.
The city has the ability through its budgeting process and in the bonding process to manage that, Kabat said, and his goal remains keeping the property tax rate impact to a minimum.
La Crosse County is considering its options for chipping in, either using a portion of the yet-to-be-approved premier resort area tax or sales taxes.
The approved concept for the project, which is expected to add $6 million to the center's existing $38 million annual economic impact, adds a second ballroom to the facility, as well as additional meeting rooms, an atrium and a skywalk connecting two sides of the building on the western side. There are also plans for a rooftop garden terrace over North Hall and a solar array.
The project also includes about $6 million in maintenance.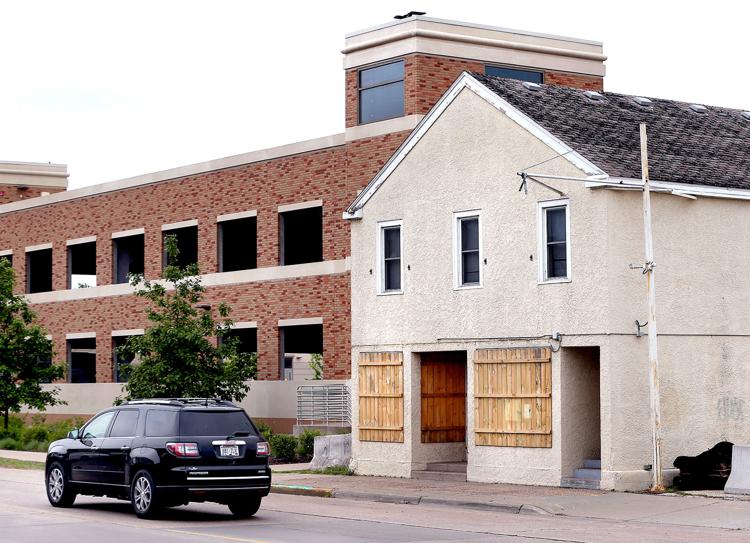 Western Technical College demolition
The council voted 11-2 to adopt a resolution approving Western Technical College's application for a conditional-use permit at 528 N. Eighth St. and 714 La Crosse St. allowing Western to demolish structures and create green space for the campus, with council members Chris Kahlow and Doug Happel abstaining.
The city requires a "conditional-use permit for anyone wanting to demolish a home within the city if it was just going to be a green space if there wasn't going to be another building replacing what you tore down," Kabat said.
The city's Judiciary and Administration Committee on June 4 approved a conditional-use permit for the demolitions, and Western has permission to move forward with changes to the property, but Kabat said the issue is that the council doesn't have the most up-to-date plans.
Council members who voted in favor of approving the application voiced their concerns.
Council member Jessica Olson was worried the sequence of events undermined the council's authority, saying it might "start a trend where we have other property owners that, if they want to get basically a free pass to tear down their property, that they do some demolition-type activity … and ... force the hand of this body to give them a permit to tear it down."
Council member Scott Neumeister agreed with Olson and, although he voted in favor of the application, said, "This will be my last time ... (to) ... vote to allow them to take down a building,"