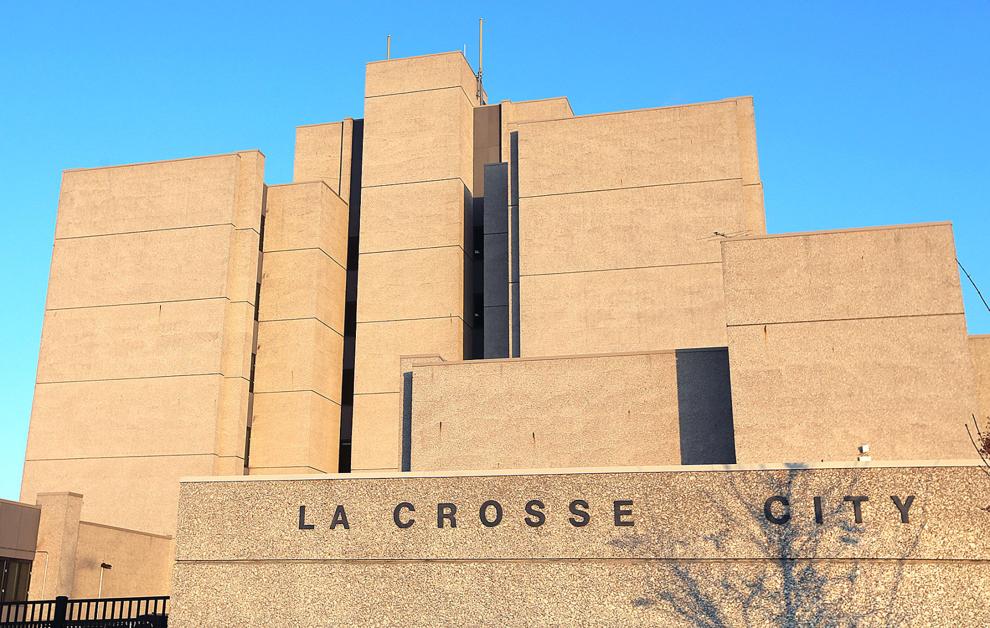 While much of the country is still experiencing pangs of the November elections, locally voters won't have much recovery time before they cast their ballots again.
Shortly after the new year, La Crosse residents will get a chance to vote on several key races, including seven Common Council members and the city's top job of mayor.
But it's not just those running for re-election that are critical for voters to get to know, as this year of political turmoil has shown just how critical local government can be.
Between a summer of protests, calls for local police and government reform, budget cuts and tax increases, local heads teaming together to tackle COVID-19, and crucial and careful work from local election officials in a contentious election — it's never been more important to know your elected officials and understand the work they're doing to impact your daily lives.
So who's leading the people of La Crosse, what seats are up for grabs, and what goals and hopes do the current council members have for the city?
The numbers
At a glance, La Crosse Common Council is overwhelmingly white and male, and largely over the age of 50. Here's a breakdown of the council's demographics:
The average age is 57. Of the 13 council members, 10 of them are 50 or older, with three in their 70s and four in their 60s.
The youngest council member is Justice Weaver, a student representing the University of Wisconsin-La Crosse district at 22. He's more than a decade younger than the next youngest council member at 35, and 53 years younger than the oldest member at 75.
Weaver is also the city's only Black council member — all 12 remaining, and the mayor, are white.
It's a bit under-representative of La Crosse, which has a 90% white population, but has a diverse group of nonwhite residents from the Black, Indigenous, Hmong, Hispanic communities and more.
70% of the council is male — with four female members currently serving.
Of the current council members, most of them have served one to three terms so far, with two being the average term of the whole council.
Only one member has been around longer: Andrea Richmond, who represents the northernmost district, is the longest-serving current member. She was first elected in 1989 and has served under five mayors.
While one council member is a student, six are retired, and the remaining work in a variety of fields such as business-owners, property managers, teachers, real estate agents and in human resources.
What they've done
By-and-large, council members said they were most proud of the city's response to the pandemic, most specifically in its budget where most city services were able to be saved.
Here's specifically what each member said they were most proud of accomplishing in their most recent term:
District 1—Andrea Richmond
Richmond cited improvements made to Badger-Hickey Park on the North Side, the new decorative lighting on George, Avon and Liberty Streets, the completion of the Eagle Viewing area and the installation of pedestrian safety islands on George and Clinton streets.
District 2—Scott Neumeister
Neumeister said he was most proud of working on the Highway 53 Corridor Committee, the La Crosse Center expansion project and the neighborhood associations, as well as work on the George Street lighting project, floodplain mitigation and road repairs.
"There have been many successes for individual residents and the district as a whole, but the number one is that residents have often indicated I have been accessible, listened and assisted them with their individual issue or concern," Janssen said.
District 4—Larry Sleznikow
"When I was elected, my goals were to do my best to represent the people in my district and to focus on continually improving La Crosse for the people who live and work here without burdening the taxpayer," Sleznikow said.
"I quickly found out that it takes time to learn how to be effective on the Common Council and the committees I serve on. I now better understand the many facets of city government and city operations with still much more to learn," he said.
"My interactions with residents in my district to provide assistance for their questions and concerns have been rewarding. I'm proud of the work I have done so far during my first term and look forward to continuing to serve."
District 5—Justice Weaver
Weaver said he was most proud of helping the city plan to cut emissions to net zero by 2050, and being chair of the Human Rights Commission during a time of rebuilding.
Kahlow cited her work on the Outdoor Cafe Program, business curbside pick-up operations, liquor license fee reductions and other business assistance during COVID-19, as well as continued upgrades to Burns Park.
"Being one of only two freshman members on the council, I need to admit there would not be any item I have accomplished on my own," Kahlow said, saying she shares credit with the rest of council, city staff and Mayor Kabat.
"This is not a solo ride, and I am deeply grateful to all those who work so hard and thanklessly to do their best for La Crosse's residents," she said.
"Every week I'm able to help people on what may not be newsworthy to most, but very important to them. The big two would be getting a life-saving stop sign put in at 20th and Jackson and having Bluffside Park finally become an official park, which opened the door for thousands of dollars of much needed improvements," Padesky said.
He added that he was also proud of his work to reduce alternate-side parking by a month.
"The most meaningful experience was in helping Coulee Council on Addictions establish a new and lasting home in my district," Olson said.
Ostrem said he was most proud of his work on the Farnam Flats development, which is set to be finished in May or June 2021, but gave credit to the many different groups involved, saying, "I was part of the tip of the spear, but only a part."
He also cited the new basketball court in Poage Park, which just opened this year.
"It has been very popular, and as far as we can tell, kids of all colors are enjoying it in peace. So, if I have a legacy project that makes me feel good, the court is it," Ostrem said, saying it was again, a "team effort."
District 10—Paul Medinger
Medinger said his proudest accomplishment was the opening of the "pocket neighborhood," a group of small homes that share a yard or green space, at an old Navy Reserve Training Center, after it was vacant for more than a decade.
District 11—Martin Gaul (Council President)
"As a council member I have tried to be responsive to individual issues and requests made by those living in my district. However I believe my main responsibility is to work in a considered and measured way representing District 11 on issues to be decided for the city of La Crosse as a whole," Gaul said, saying as president, his scope of helping has widened.
"Despite all of the things that we've been dealing with, we were able to maintain all of the city services, and in some cases perhaps improve them. And you know I hate to raise taxes, but it was a minimal tax increase," Happel said of the city's COVID-19 response.
He added he was also proud of the pending boundary agreement with the town of Shelby, which he said was nearing the end.
District 13—Roger Christians
Christians said he was most proud of working hard for his district, working on a new lease agreement with the RUSH soccer program, and his work on cannabis reform, which reduced fines and decriminalized the possession of certain amounts of cannabis.
Looking ahead
Currently, four of the seven council members up for re-election have indicated they won't seek another term.
"Before COVID-19, I had planned on seeking one more four-year term, but as I have multiple risk factors, canvassing for nomination signatures in December could be hazardous to my health and life," council member Ostrem said of his decision not to run.
"I have had several people volunteer to do this for me, but how can I let them take a risk I'm not willing to take myself?," he said.
Another candidate, Chris Woodard, has already filed initial paperwork to run for Ostrem's seat in the 9th District.
The council's oldest member, Roger Christians, said he wasn't going to run for another term, saying it was "mostly because of my age, not because it hasn't been a very fulfilling job."
Paul Medinger, who has served on the council since 2011, said he wouldn't seek another term because it was "time for a break."
A fourth council member is not seeking another term because she's instead making a run for mayor.
District 8 council member, Jessica Olson, announced her candidacy for mayor a few weeks ago. If she were to win, she would be the city's first female mayor.
"Our city will need strong leadership to persevere over the coronavirus and its devastating harm to our economy and social relationships. More than ever before, we need positive working relationships between the city and county to care for our most vulnerable," she said, saying she wanted to address homelessness in a sustainable and affordable way.
Olson is currently Kabat's only challenger. He has yet to announce if he'll seek a third term, but his decision is expected in the coming weeks.
The council president Martin Gaul and District 7 representative, Gary Padesky, both said they were still deciding on running again, though Padesky said it's likely he won't.
"My plan was to service this term and get out. My only hesitation is that I love helping people, and I have a good working relationship with WHNA and Bluffside Neighborhood Association groups" Padesky said.
"This COVID-19 mess, though, changes how we meet, and sometimes hampers our ability to help people. So right now, I'm leaning on getting out," he said, noting he might also need to soon undergo a hip replacement, "and let somebody with fresh ideas lead District 7."
One council member is ready to move full steam ahead, though, and run for another term, already filing his initial paperwork.
"The city's going to see such significant financial challenges in the next two or three years," council member Happel said. "We made it this year, but it's going to be tough. And I have a hard time walking away from something that difficult."
Local elections will be held Tuesday, April 6, with a primary date of Feb. 16 if necessary.
The deadline to file candidacy documents is 5 p.m. Tuesday, Jan. 5, and candidates can begin circulating nomination papers Dec. 1.
IN PHOTOS: Local community members wear face masks
Jim Falls, Wis.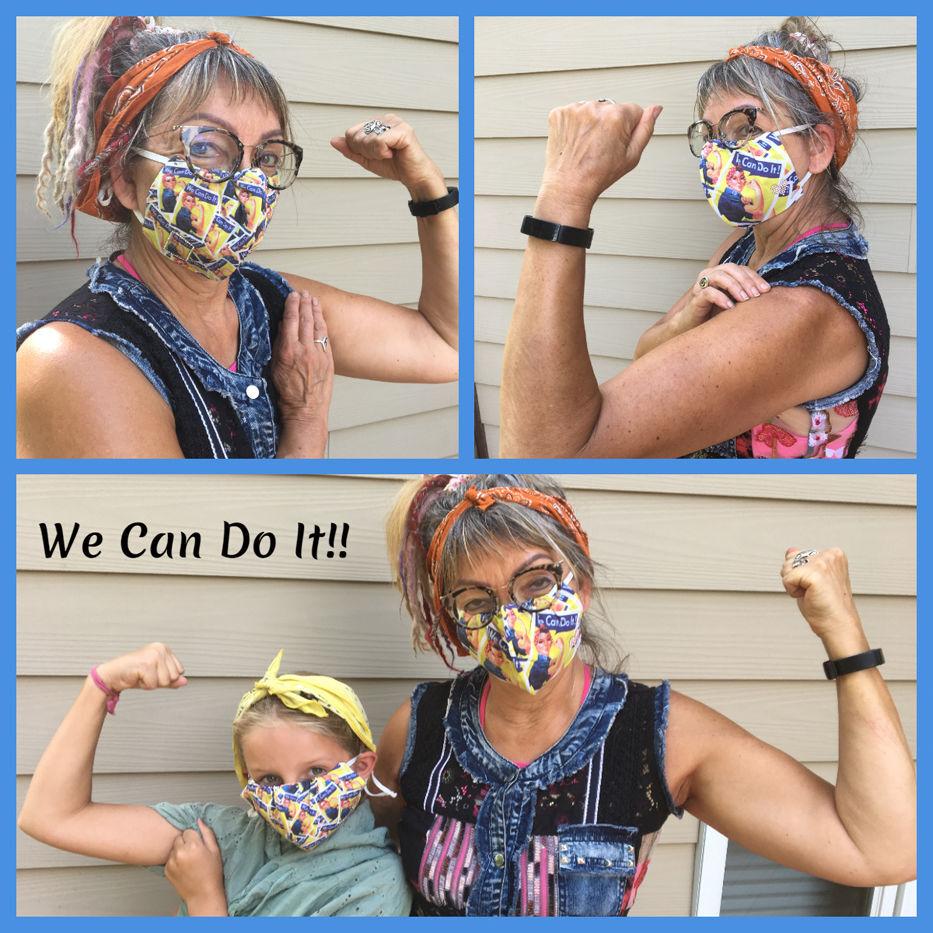 La Crescent, MInn.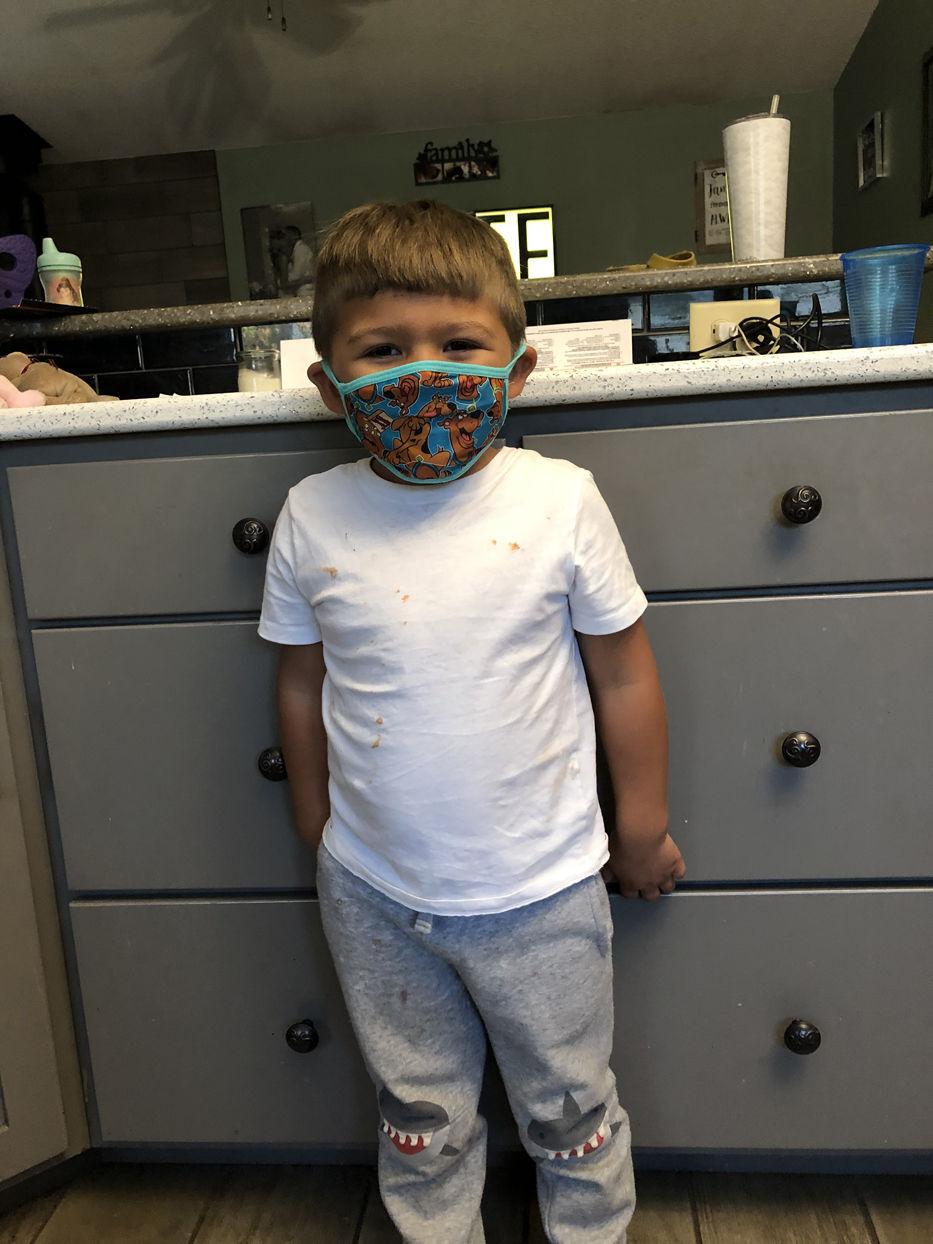 Working at the Tomah VA serving our Veterans during this pandemic!
In My Family We all Wear Our Masks Cindy And Baby V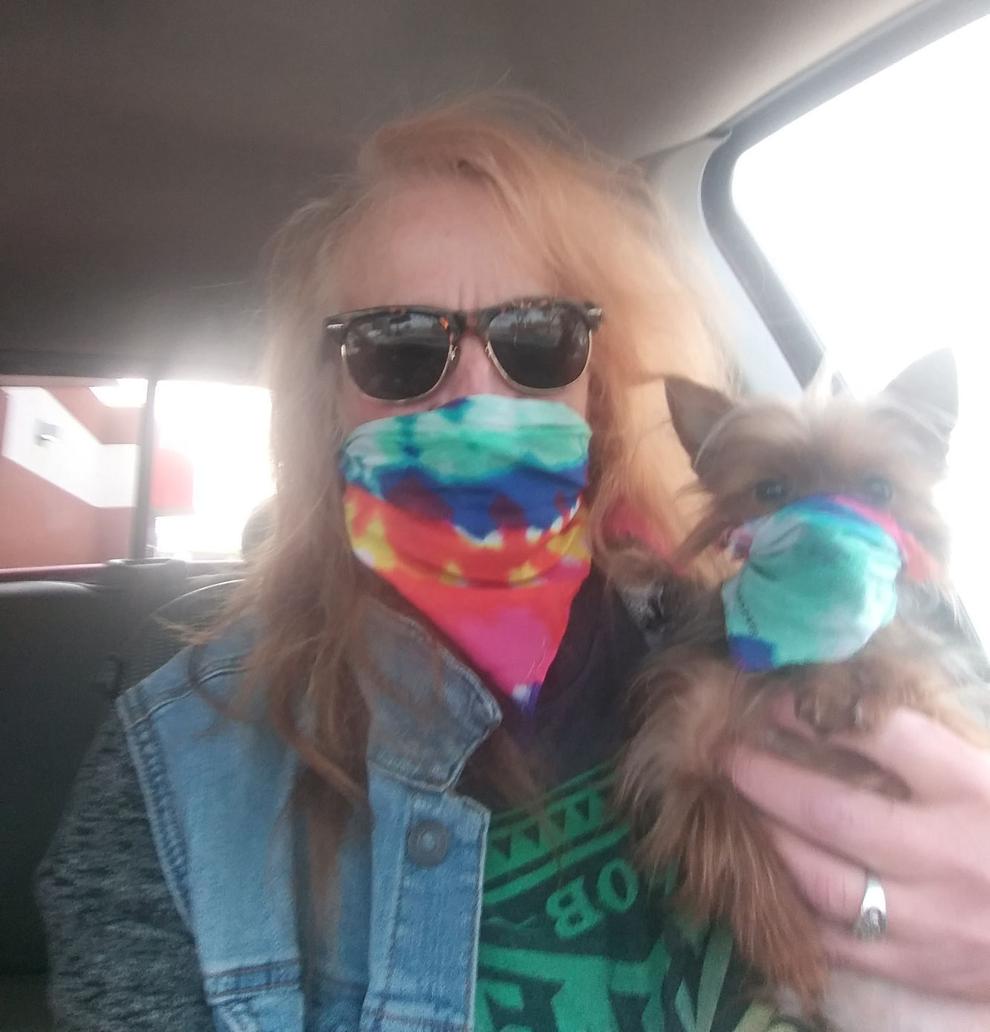 mask made by fellow West Salem High School chemistry teacher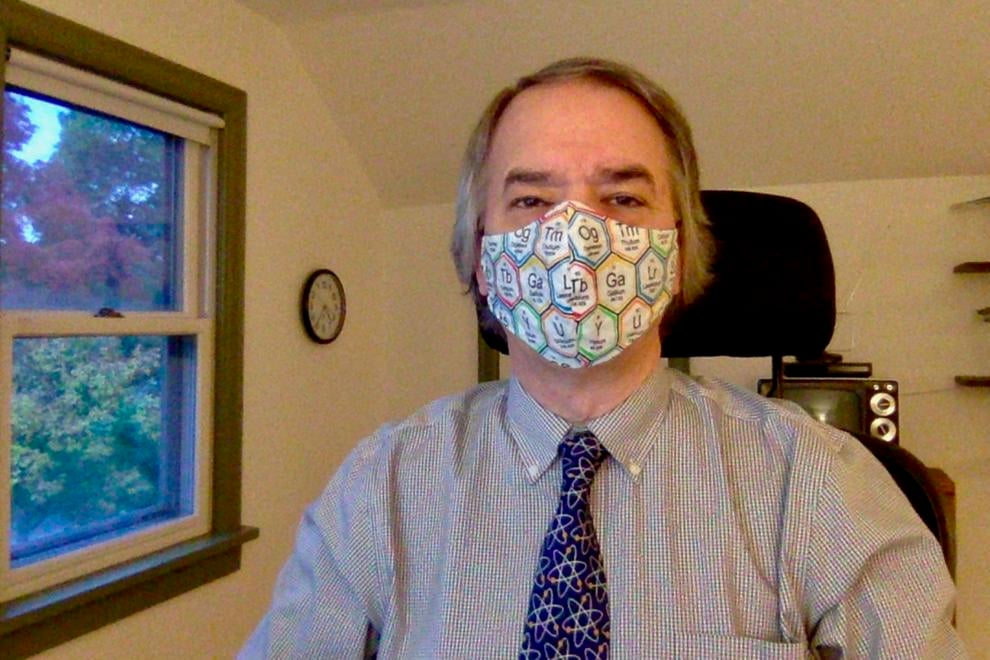 La Crosse punk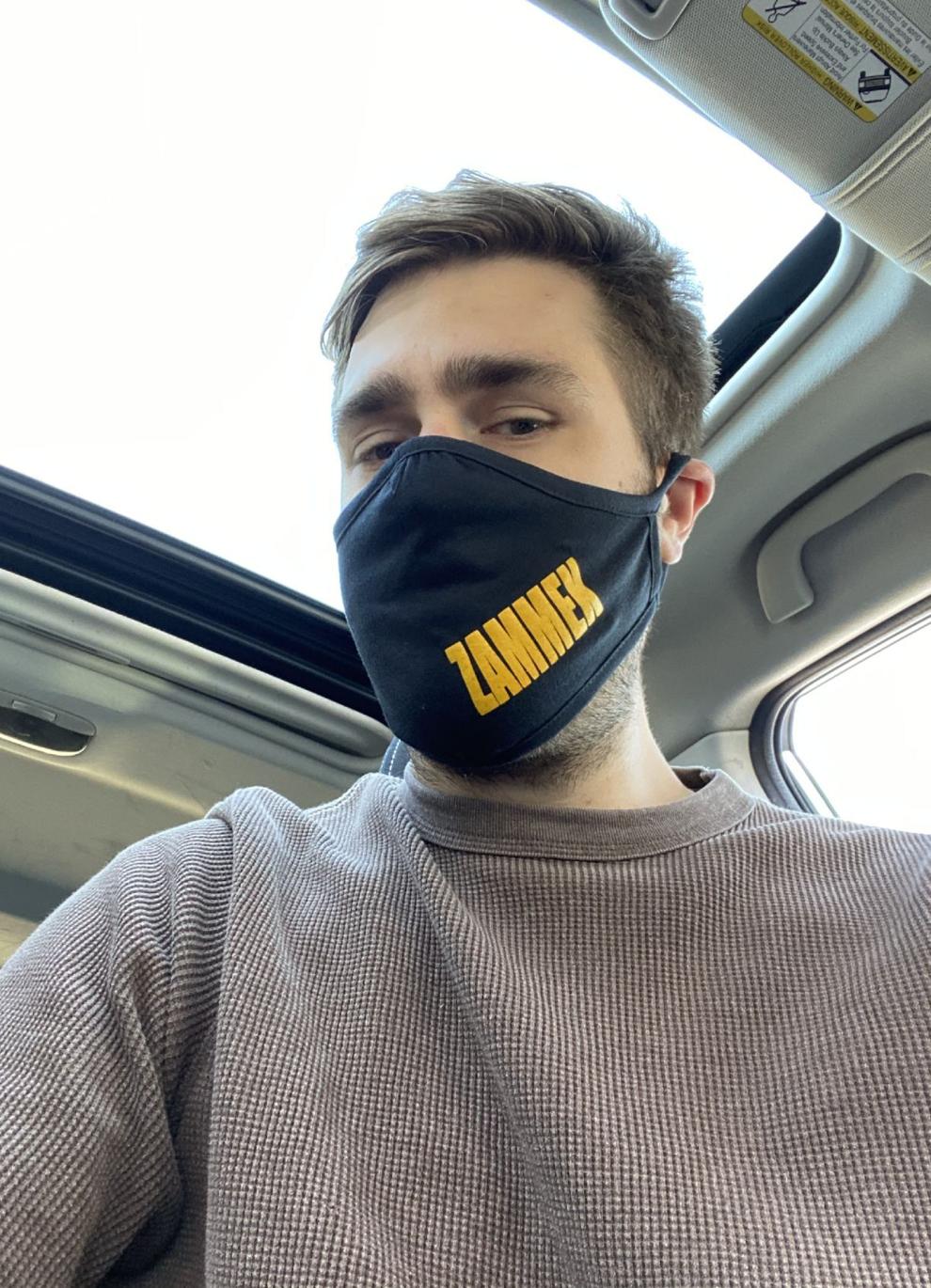 Lace for a lady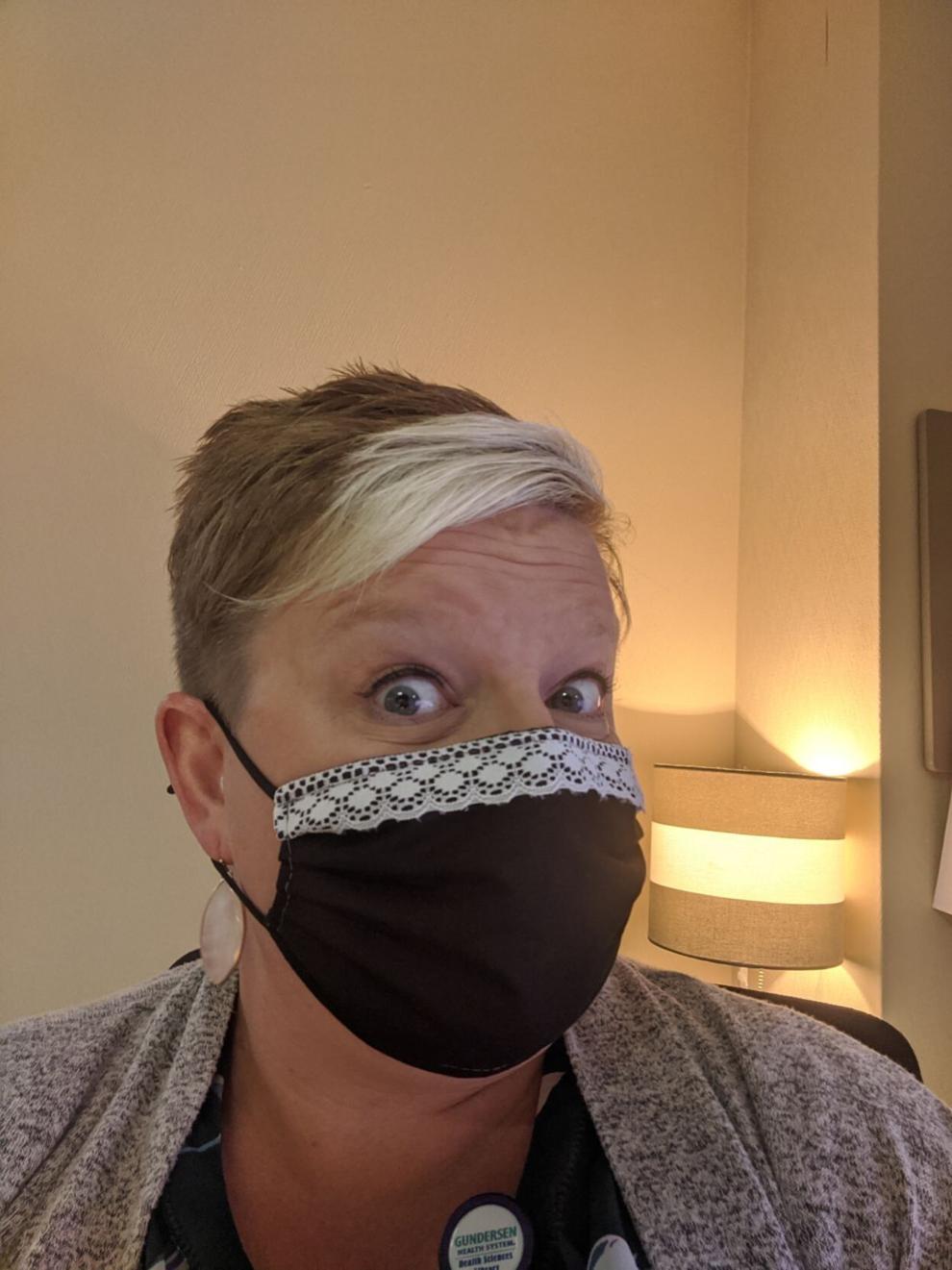 Caring for the community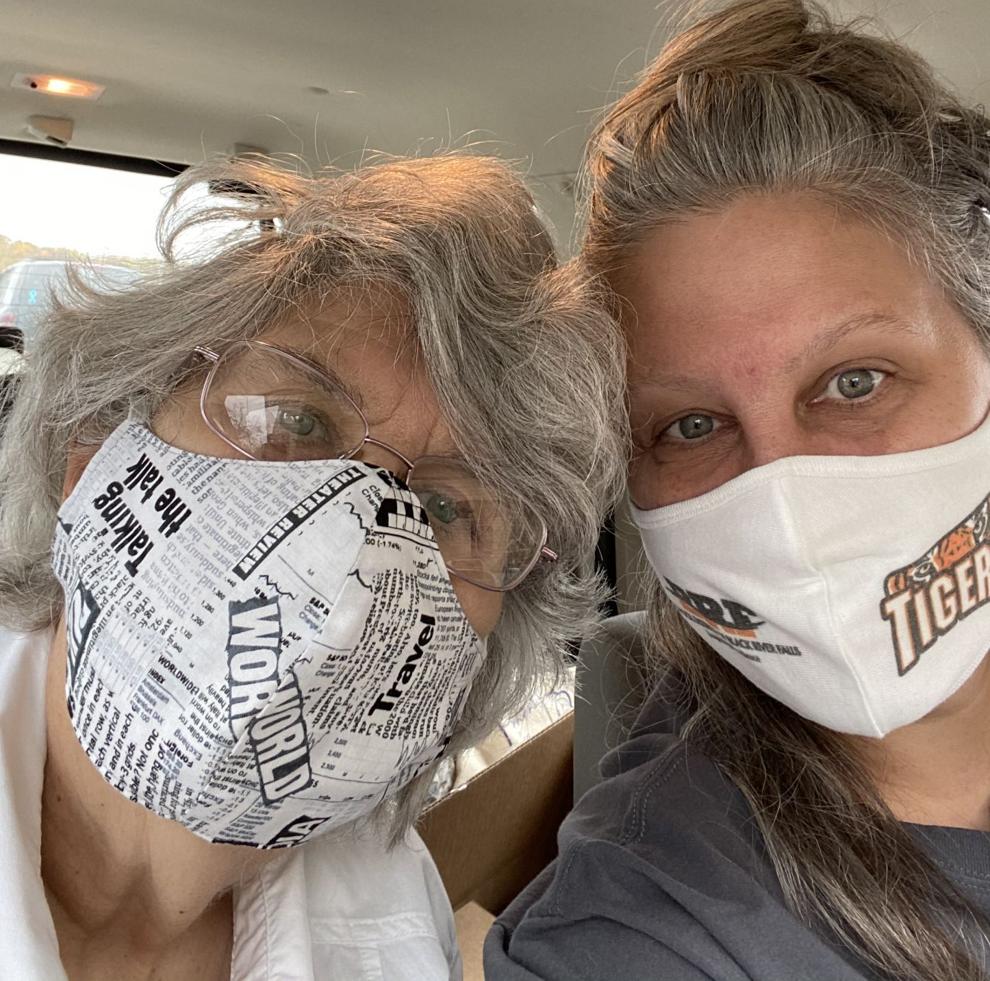 A mask with bling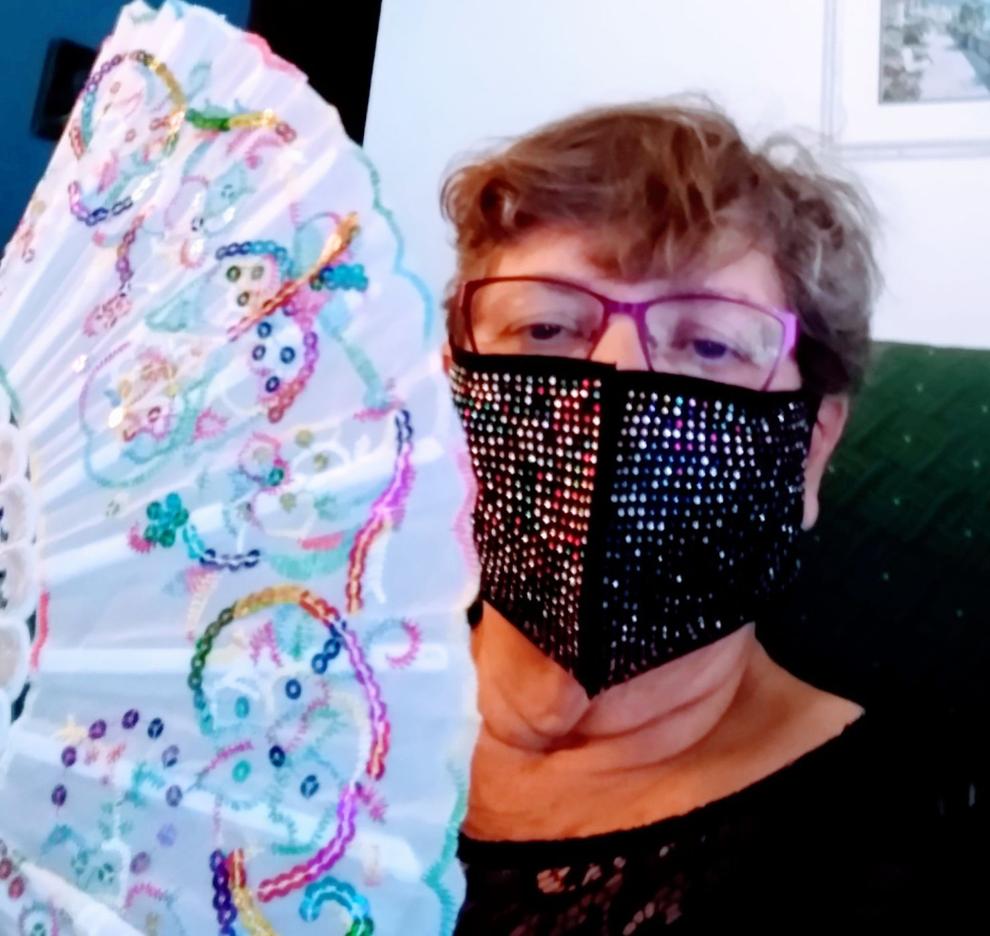 Dinner guests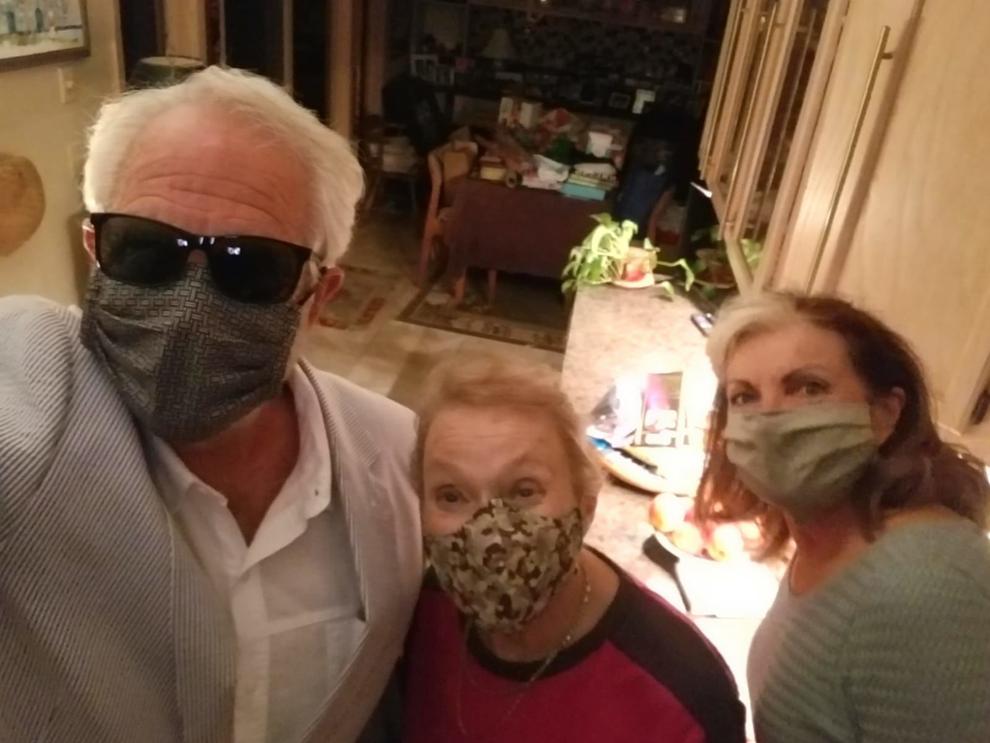 A Friendly smile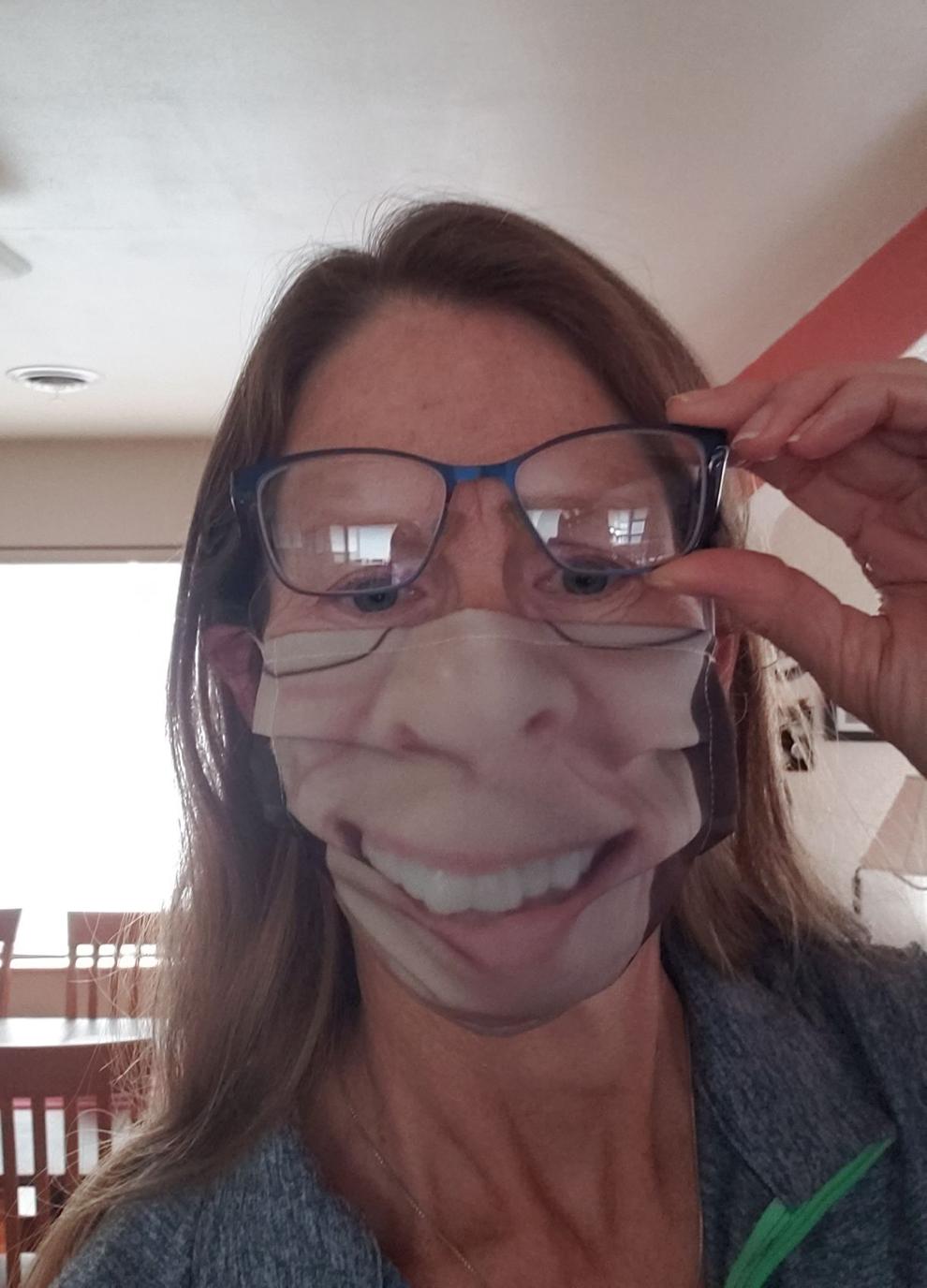 October 6: GIrls WIAA Division 2 sectional golf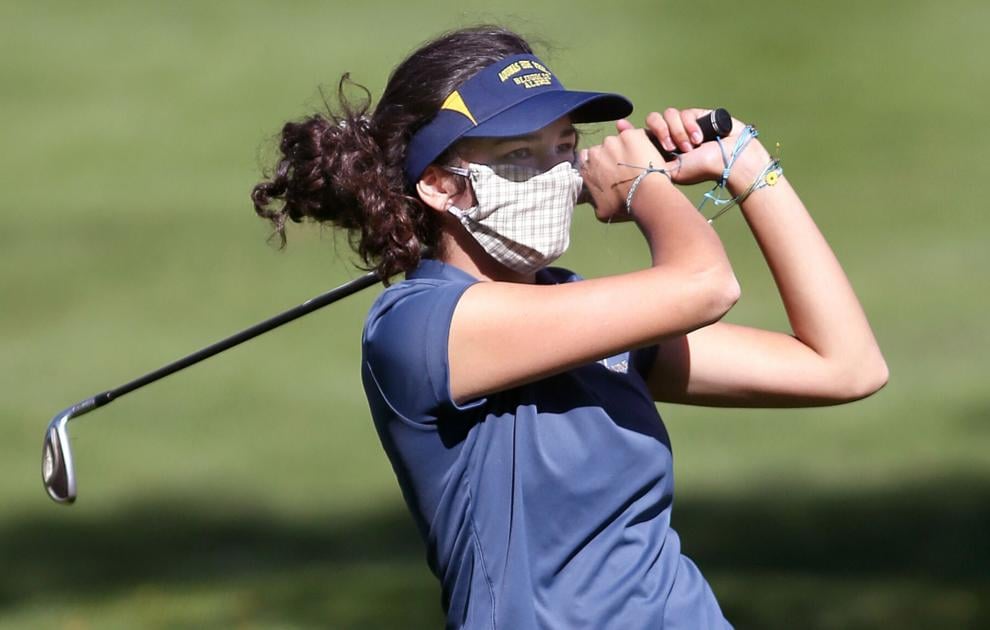 October 2: Edgar vs Onalaska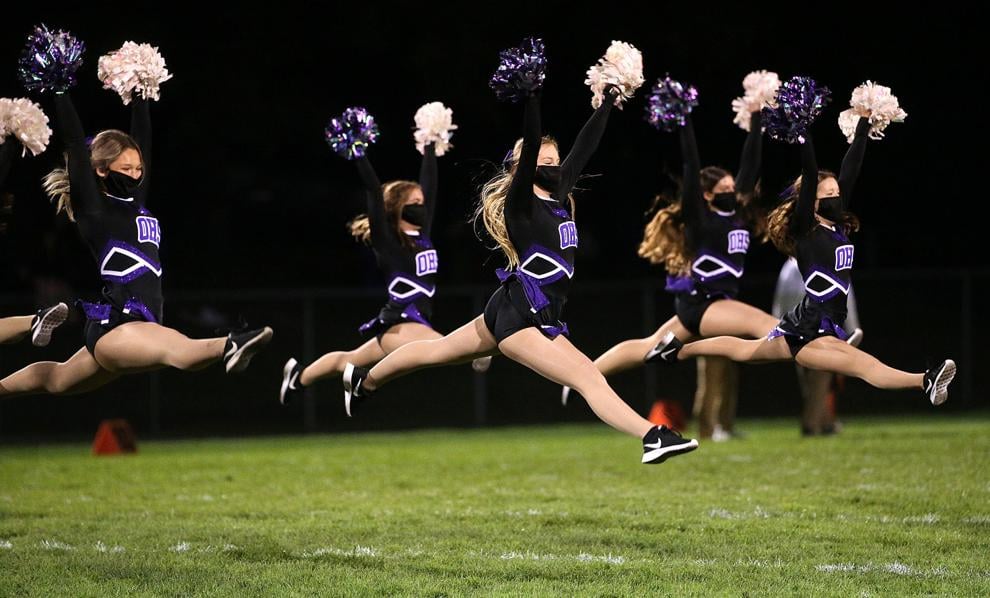 October 2: Edgar vs Onalaska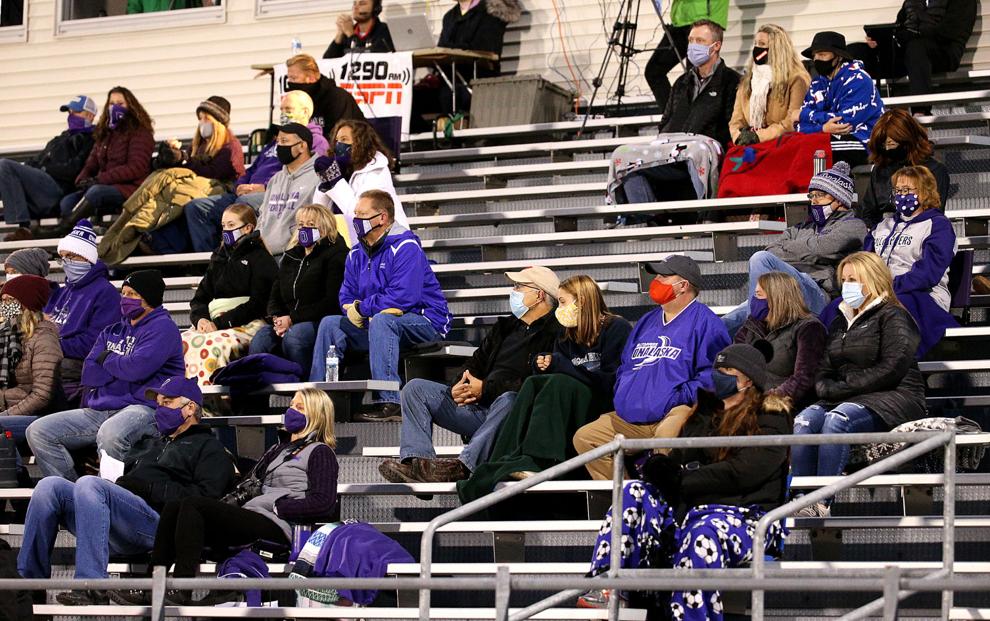 September 22: Aquinas vs Onalaska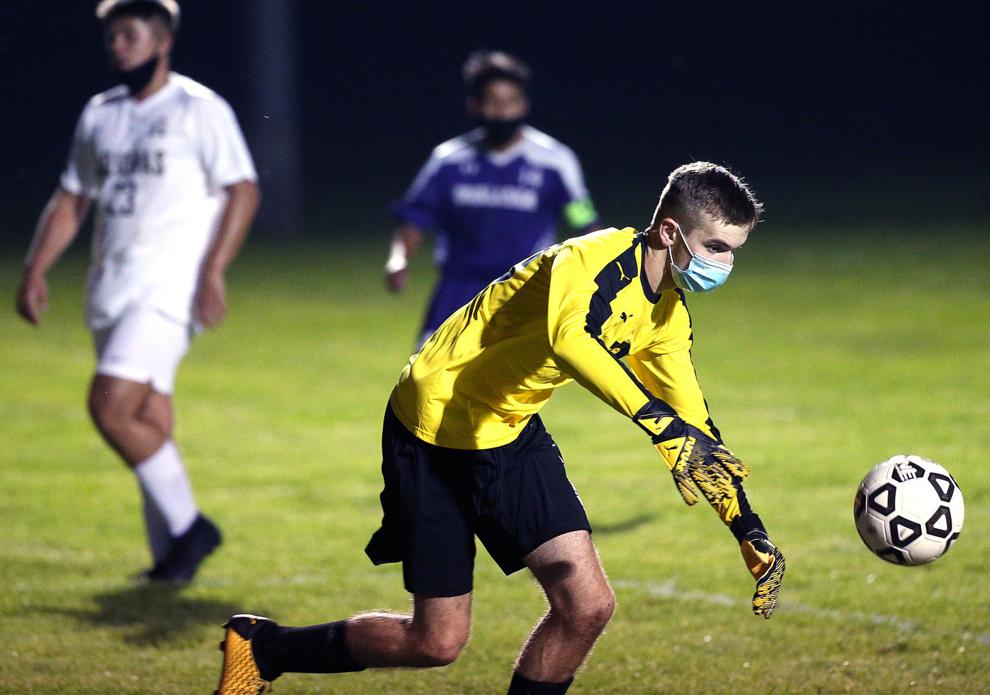 September 17: Westby vs Aquinas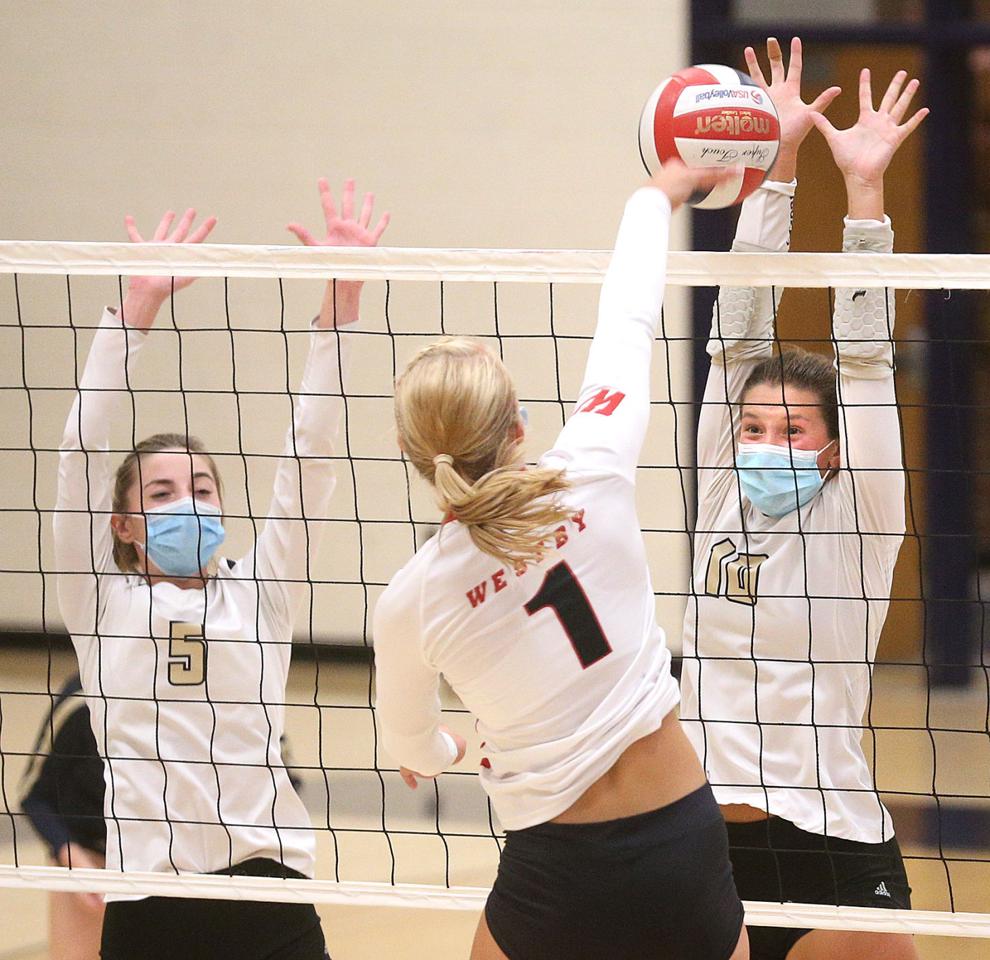 September 17: Westby vs Aquinas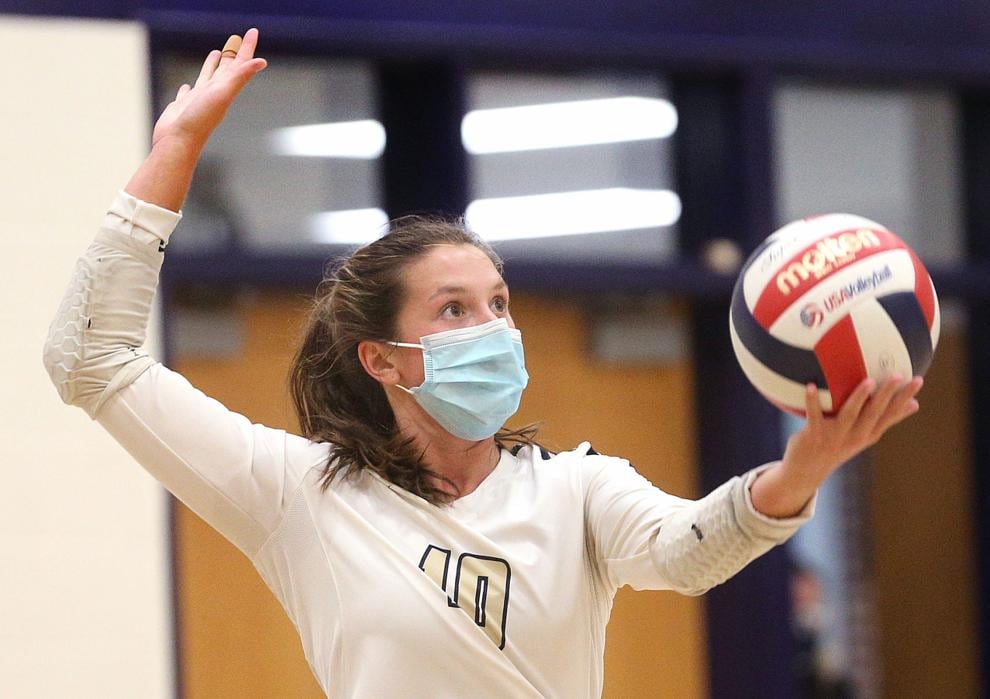 September 17: Westby vs Aquinas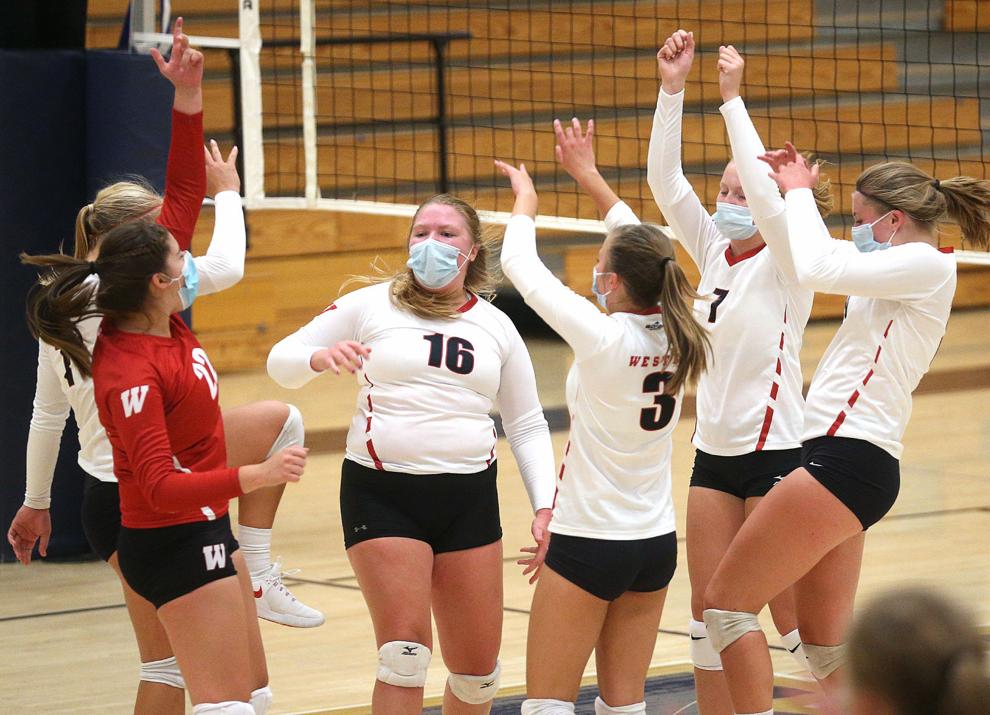 Holmen school lunches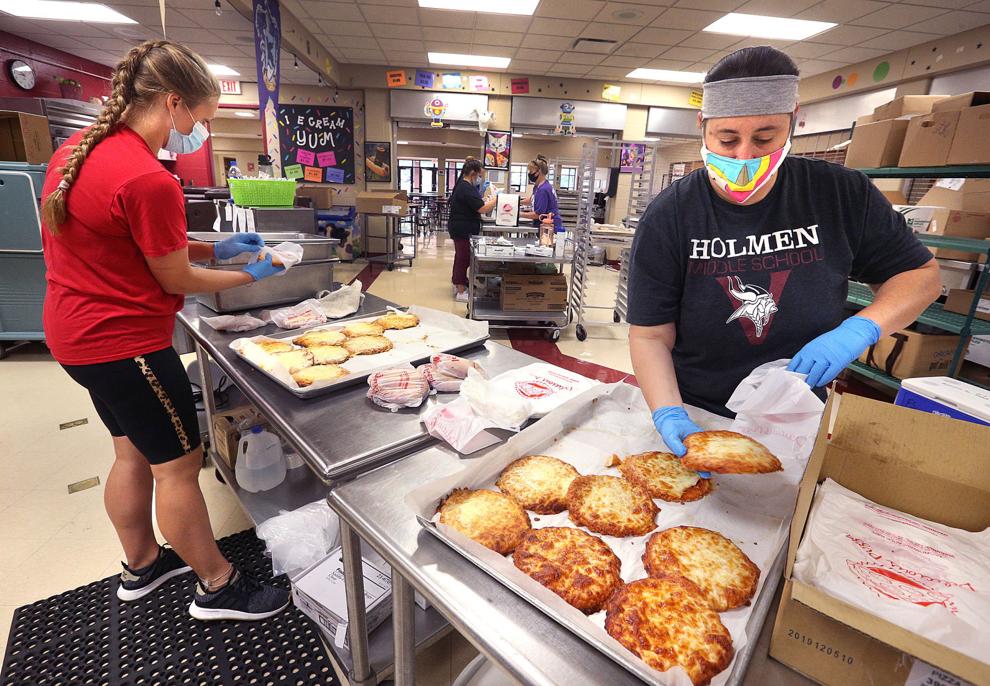 Noodles & Company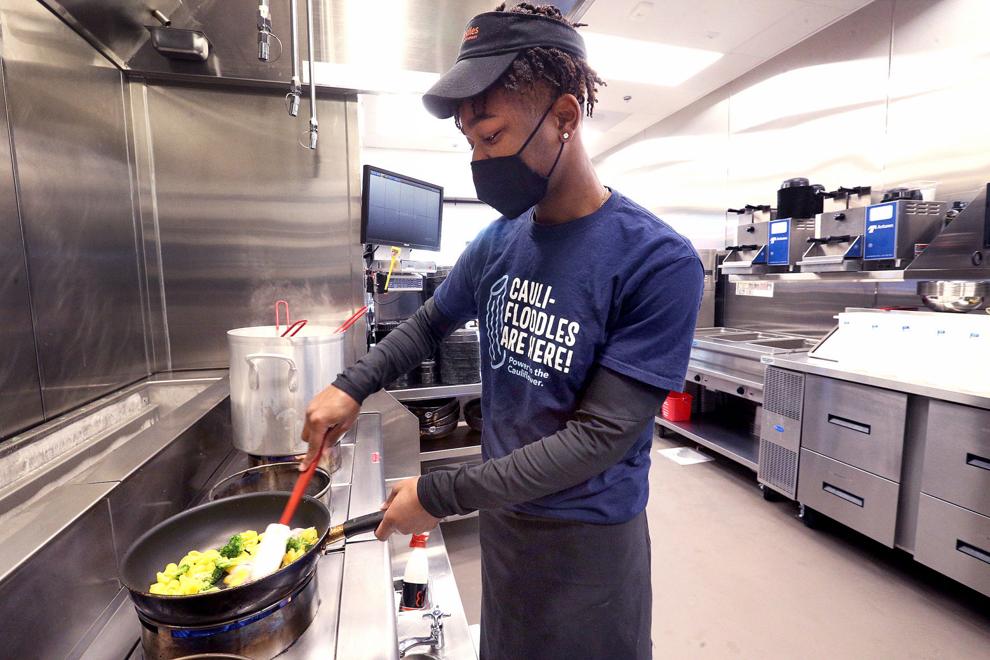 September 10: Dover-Eyota vs. La Crescent-Hokah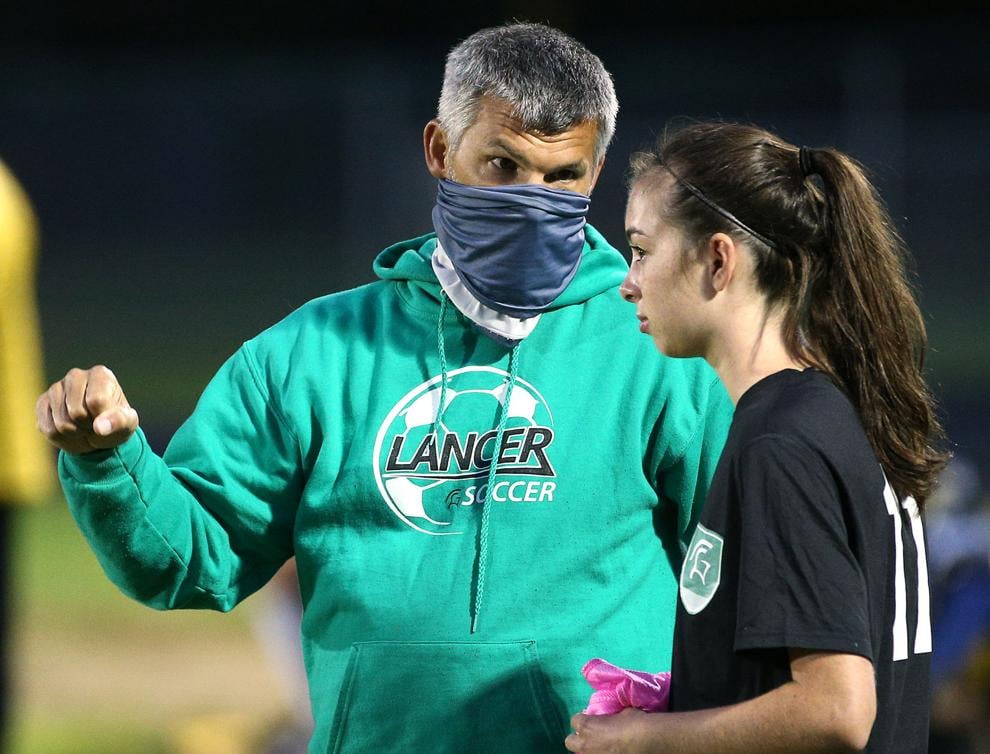 Onalaska Football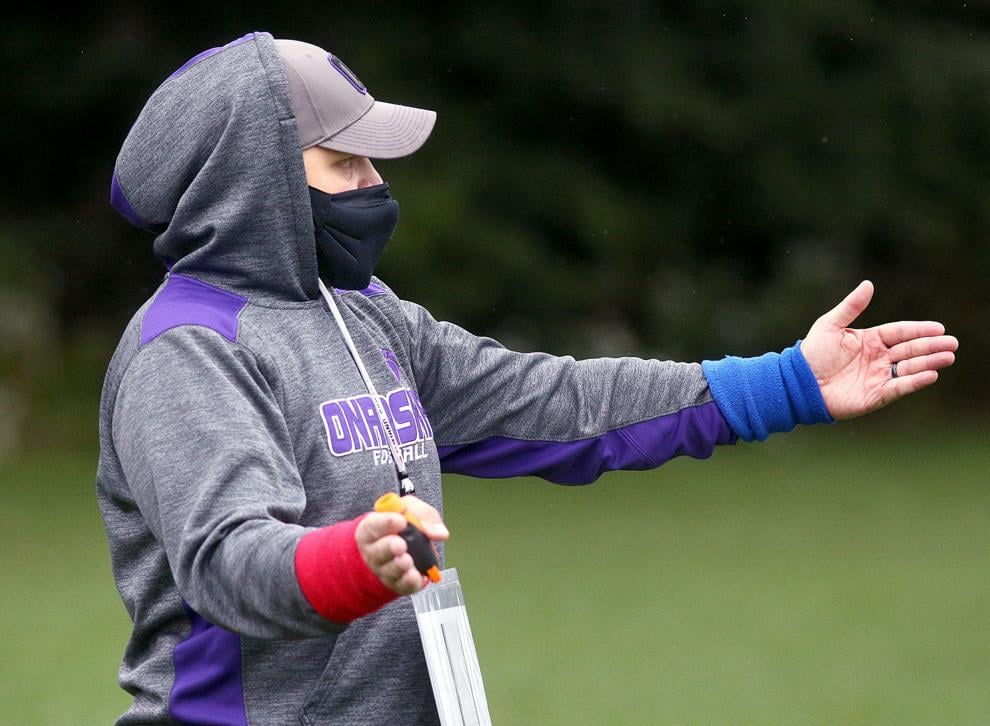 College during COVID
College during COVID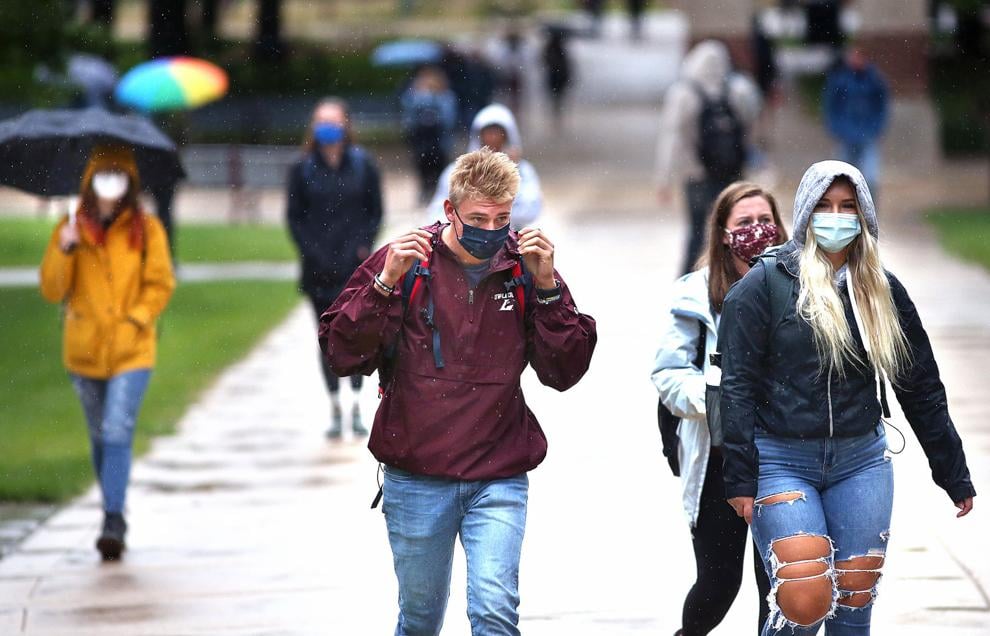 Vice President Pence at Dairyland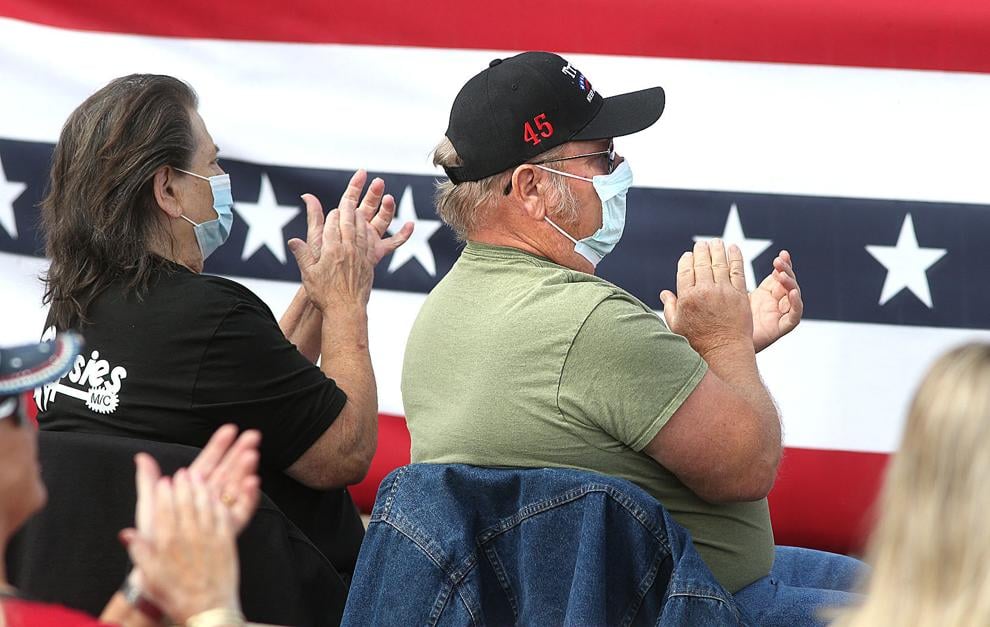 Vice President Pence at Dairyland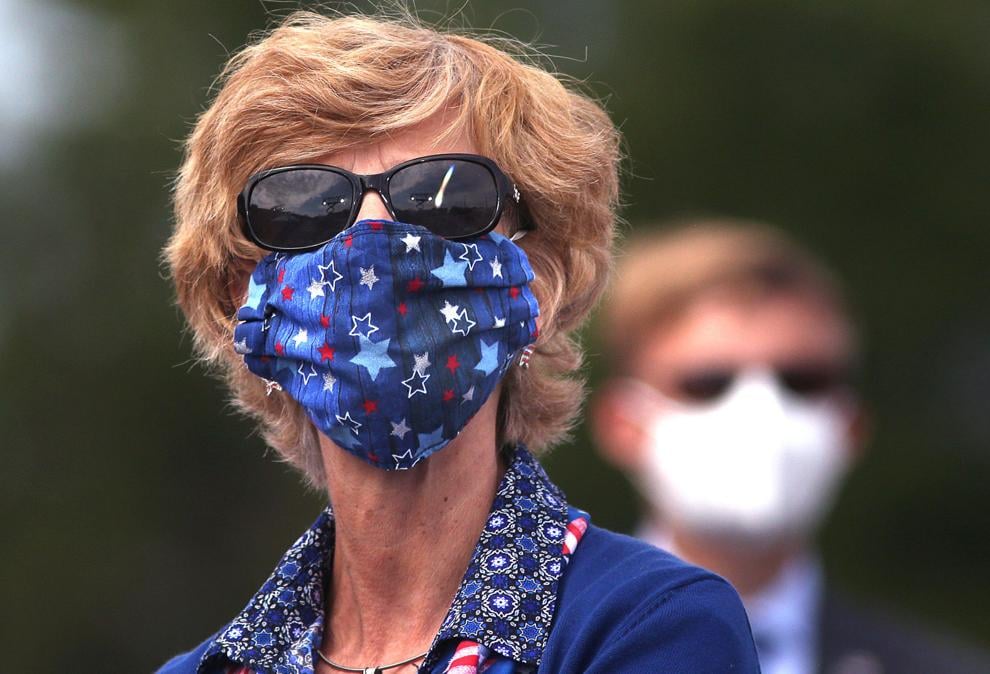 Scooping up smiles