Using a small portion of the premier resort area tax to chip in toward the La Crosse Center could be an option, La Crosse County administrator Steve O'Malley said Monday, if the county could get other stakeholders on board.
O'Malley presented options for La Crosse County to provide some funding toward the city of La Crosse-owned convention center through the half-percent sales tax during the La Crosse County Board Planning meeting, filling the board in on a meeting between county and city leaders last week.
At the meeting, O'Malley suggested diverting a portion of the estimated $5 million in La Crosse County revenue from PRAT to help pay for the La Crosse Center, rather than raising the room tax. His proposal would hold steady the 25% promised to area municipalities for roads and provide some amount.
"We might not get as much as under the original proposal, but if it would eliminate a major portion of what we divert in property taxes to build roads right now, instead of borrowing, I thought it'd be an interesting discussion," O'Malley said.
The vast majority of the PRAT would still go toward road repairs, he said.
La Crosse Mayor Tim Kabat, who publicly opposed the PRAT when it was first proposed in 2017, wasn't interested in a deal involving PRAT funds, telling a city committee last week that he didn't want to rely on finding the support in the business community and Legislature that would be needed for the PRAT to move forward, despite La Crosse County voters twice approving referenda in favor of the tourism tax.
While state law allows the PRAT to be used for infrastructure, including both roads and convention centers, it requires state action to move forward. La Crosse County Board chair Tara Johnson said getting it passed at the state level — required before La Crosse County voters would have the ultimate decision through another referendum — would require support from the Wisconsin Manufacturers and Commerce lobby, as well as La Crosse area businesses.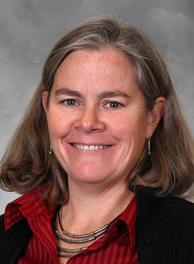 "Without their support of this idea for the PRAT to be used for roads and the La Crosse Center expansion, there's not likely to be support by that committee chair," Johnson said. "It is a steep climb. It's no question that this is a rabbit that has been pulled out of the hat by our county administrator to come up with what I think is a really potentially great regional solution."
O'Malley began his presentation with questioning Mayor Kabat's approach to discussions with the county, calling it "interesting" and laying out examples of regional collaboration led by the county, including partnerships with the city to support the Trane All Abilities Park, neighborhood revitalization and the La Crosse Regional Airport.
You have free articles remaining.
Register for more free articles.
Stay logged in to skip the surveys.
"My objection to that approach is: You asked us three months ago, we're evaluating and looking at questions. We certainly believe as we've stated before that the La Crosse Center is a regional asset," O'Malley said.
However, determining funding in local government takes time, he said.
Despite the politics, county officials said they'd be interested in moving forward with a resolution to provide at least some funding in the county's 2020 budget for the La Crosse Center.
County supervisor Andrea Richmond, who is also a La Crosse Common Council member, urged everyone to set their egos aside, saying supporting the La Crosse Center was about the community and the region, not the mayor of La Crosse.
"I really think we need to work together. We live here together. We're doing things together," Richmond said.
Supervisor Ralph Geary reiterated that the county should have representation on the La Crosse Center Board if it's going to contribute funds.
"I want the seat-at-the-table question answered before the fall," he said.
After the county's last planning meeting, O'Malley and other county staff members analyzed the impact of the La Crosse Center on the sales tax, which is collected by La Crosse County. Their analysis corroborated findings by the city's consultants, who found that the existing La Crosse Center has a $205,000 to $248,000 impact and the expansion and remodel could increase that by $60,000 to $94,000.
"This is a regional asset and has a regional benefit. I don't think anyone can argue with that," O'Malley said.