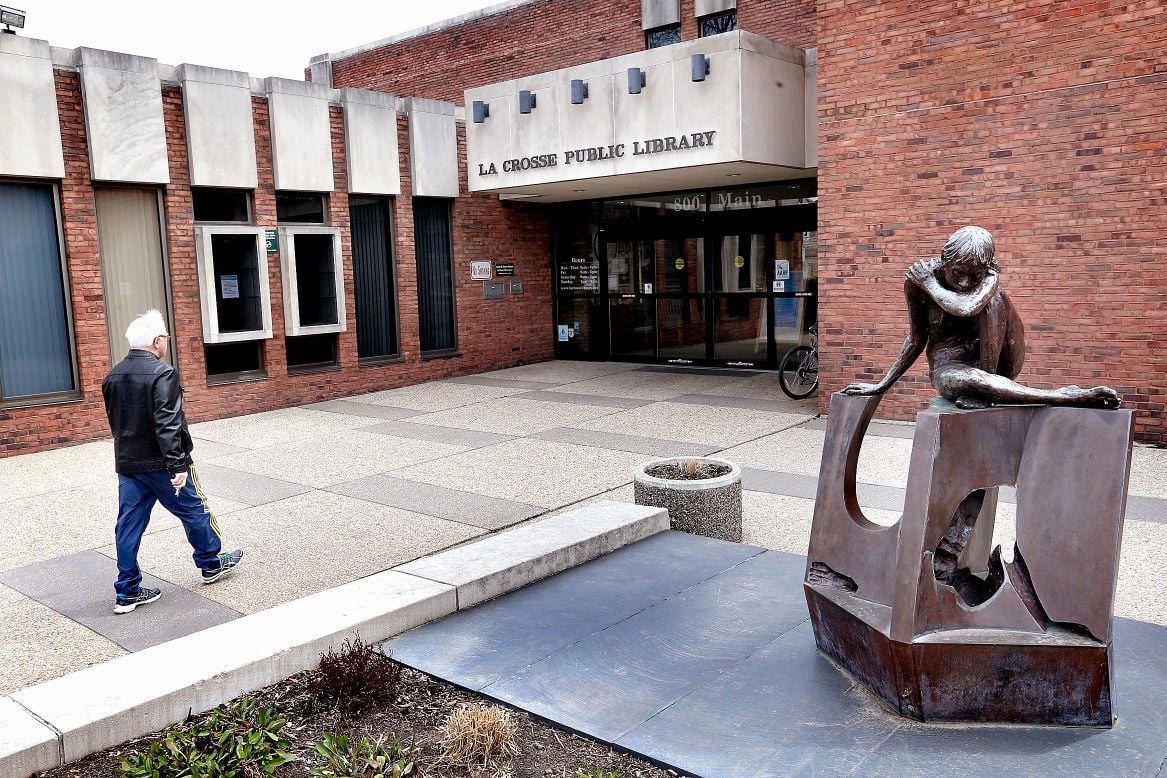 The La Crosse Public Library laid off 15 of its employees and furloughed eight more on Wednesday, as departments across the city are forced to cut budgets in the wake of the COVID-19 pandemic.
The library was required to cut $525,000 from its budget, the largest dollar amount among departments, during the city's plan to slash $4.42 million in expenses.
Of the 15 librarians, associates, assistants and support staff that are being permanently laid off, 11 of them are part-time and four of them are full-time.
In addition, eight full-time employees are being forced to take three-month furloughs, according to a library employee.
"It is our amazing and award-winning staff who make the library the treasure that it is," the library shared in a Facebook post Wednesday morning.
"They assist with everything from early literacy development to job searching to collaborations across city departments, local businesses and organizations who serve youth while providing a safe, free and welcoming community space for our diverse residents and their varied needs within our city," the post continued.
"Unfortunately, the bulk of our operating budget goes to the salaries of those same staff members," the post also said.
According to a library staff member, all other roughly 45 employees will be required to take 18 intermittent furlough days through the rest of the year.
This is not the first time the library has had to change its services to conserve funds.
In 2016, the library's community branches cut its hours nearly in half to help save money, though officials were nervous it would cause the library services to suffer long term, calling it a "drastic move."
Among the city's 2020 budget cuts, "quality of life" departments were hit the hardest, including the library. The Parks, Recreation and Forestry Department and the La Crosse Center will cut $500,000 and $400,000 from their budgets, respectively, though details on where those cuts will be made was not readily available yet.
---
Get Government & Politics updates in your inbox!
Stay up-to-date on the latest in local and national government and political topics with our newsletter.