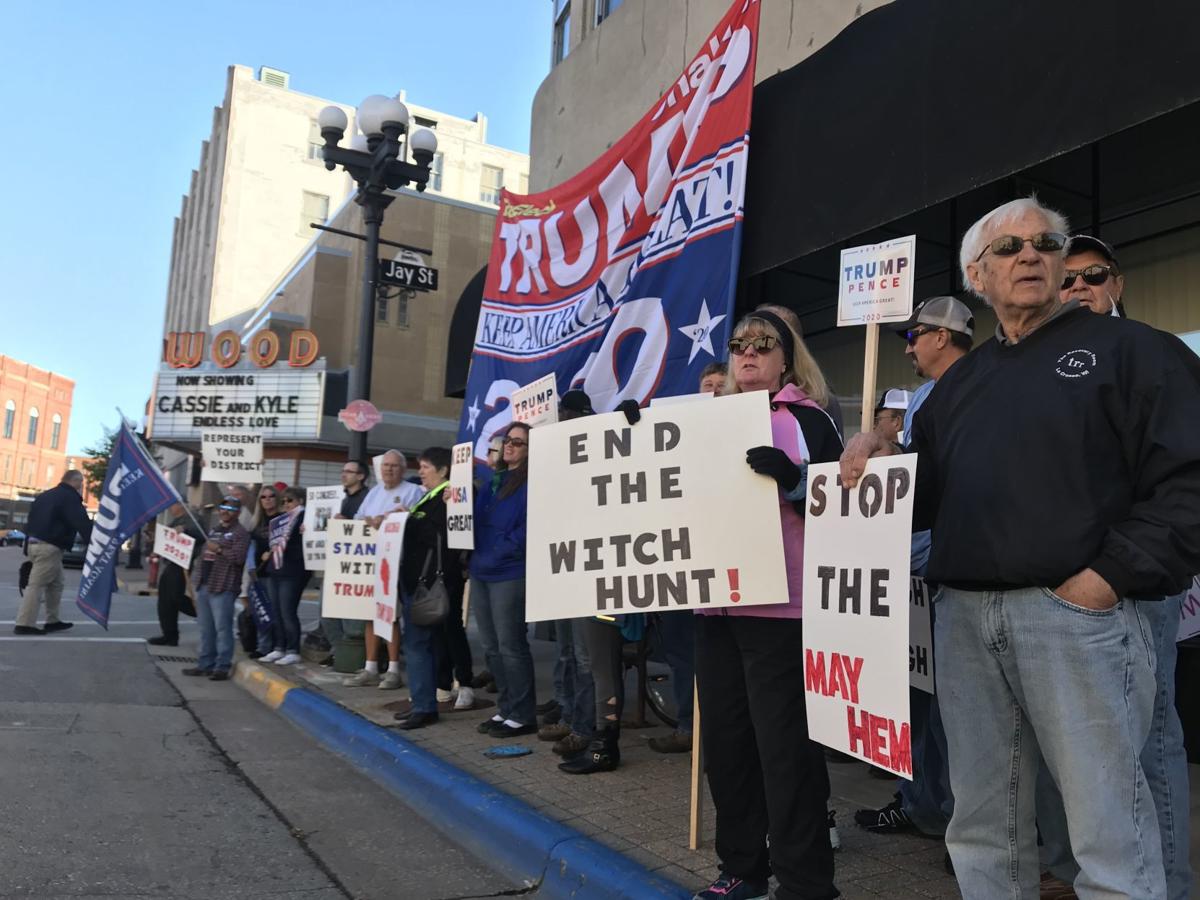 La Crosse Republicans rallied outside Rep. Ron Kind's downtown office Monday to demand that he and other House Democrats drop the impeachment inquiry into President Trump.
"The only thing the president has done wrong is winning an election he wasn't supposed to win," said Brian Westrate, treasurer of the Republican Party of Wisconsin. Westrate's words were met with applause from the roughly 30 residents who crowded the intersection of Fifth and Jay streets, waving flags and holding signs in support of the president: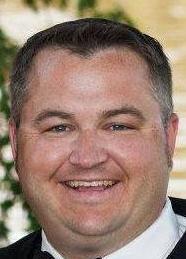 The rally was part of the national "Stop the Madness" campaign, a response to calls that Trump be impeached over his request that Ukraine investigate former vice president and current Democratic primary frontrunner Joe Biden.
"The president has been embattled from the day he was elected," said Bill Feehan, chairman of the Third Congressional District for the Republican Party of Wisconsin. "They started these endless investigations, like the Russia collusion investigation, which went nowhere. Then they called on Mueller to testify, and they couldn't find anything there. Now, they're starting this ridiculous investigation into his phone call with Ukraine.
"We're here today to say that it's time to stop the madness. It's time for Democrats in Congress to get back to work for the American people."
Kind, who has represented Wisconsin's 3rd Congressional District since 1997, is one of eight House Democrats who have yet to publicly endorse impeachment, though he has expressed support for the investigation itself.
You have free articles remaining.
A spokesperson for Kind declined to provide a statement Monday, referring reporters to the congressman's previous comments on the impeachment inquiry.
"As we continue to learn more details about the president's alarming actions, I remain extremely concerned that the president actively coerced a foreign government to meddle in our election and then tried to cover it up," the statement reads. "It's more vital than ever for Congress to get all the facts it can and I will continue to support Congress's ongoing investigations into the whistleblower complaint. As a former special prosecutor, I believe it is important for Congress to complete its investigation before we make any decision of this magnitude."
Those who attended Monday's rally said Kind and other House Democrats should pay less attention to Trump's dealings with Ukraine and more attention to the economy and national security.
Feehan said Congress should pass the tabled United States-Mexico-Canada trade agreement, and begin working on a bill that would help fortify the southern border.
"Democrats have lectured us for 20 years about the importance of security on the Mexican border, and now, they refuse to support the president's efforts," Feehan said. "These are issues that affect the people of Wisconsin. Kind talks about wanting to help farmers in the 3rd District, well, a big way to do that would be to pass the USMCA."
Local Trump allies noted how the historically blue Third District turned red in the 2016 presidential election, and they argued that Kind's support for the Ukraine investigation defies the will of area voters.
The only way Trump should be removed from office, they said, is if someone beats him in 2020.
"Congressman Kind needs to listen to his constituents," Anthony Carver, 37, said. Of the 30 or so residents who attended the rally, Carver was the only one to agree to an interview.
"(Kind) has no right to overturn the decision that we made in 2016, because I think there's a silent majority that supports Trump," he said. "I want to be a part of that, and I want people to see that it exists."
As much as the rally was a celebration of Trump, it was also a rebuke of Kind.
Feehan described the longtime representative as too liberal for local conservatives and too conservative for local liberals, a politician dodging arrows from the left and from the right.
He said he is optimistic about a Republican winning the Third District seat in 2020, something that has not happened in 25 years.
"To Ron Kind, I say that the road to re-election will not be nearly as easy this time," Feehan said. "You will have an opponent, and the people of the 3rd Congressional District will have a choice."