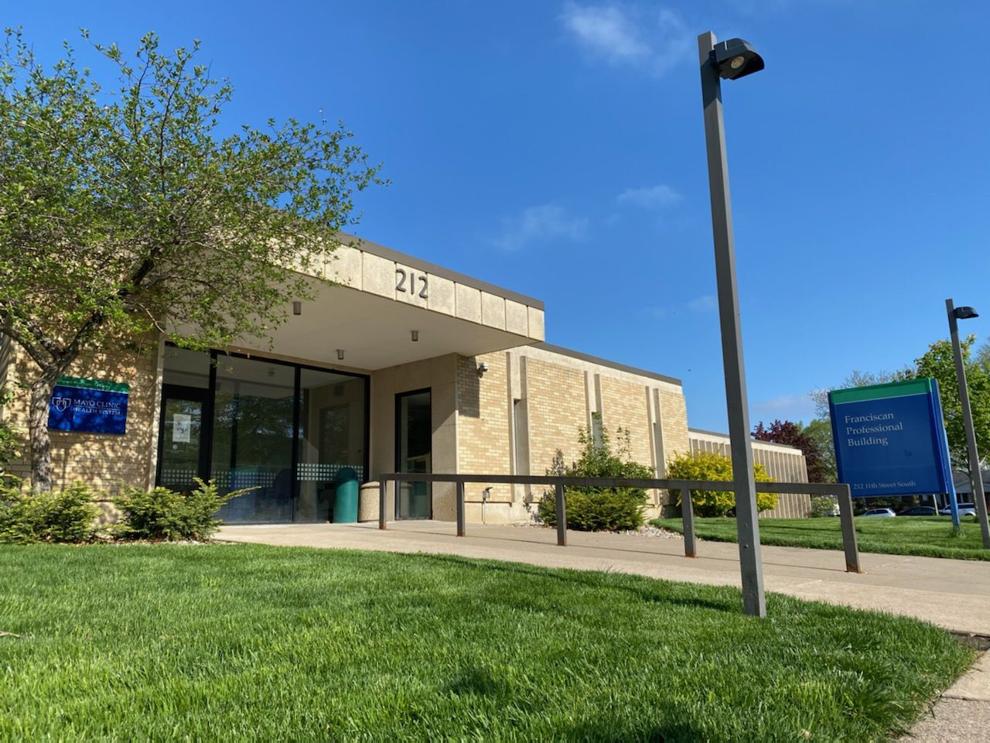 Dozens of community members met Wednesday night to discuss a possible new daytime housing resource center that agencies are hoping will be housed out of a former medical building within the Downtown and Washburn Neighborhoods.
Several agencies are partnering to use federal grant dollars to pilot a new resource hub at the corner of 11th and King Streets which would centralize local services and make them more accessible for those most vulnerable.
The YWCA La Crosse, Salvation Army, Couleecap, Catholic Charities and Independent Living Resources recently received part of a $1.4 million grant from the U.S. Department of Housing and Urban Development to develop the hub. Part of the grant is going towards a runaway and homeless youth shelter, already underway.
The facility would operate during normal working hours and would not be an overnight space for people to seek shelter; instead, it would be a space where many different resources could be accessible in one place.
"The focus is 'no wrong door,'" said Jane Benzschawel with the YWCA.
The center would focus on housing instability, but would offer services spanning substance abuse, mental and physical health, domestic abuse and more, bringing the many different resources the agencies offer into one building.
The groups looked at up to eight locations for potential homes, officials told neighbors Wednesday night, but settled on a former Mayo Clinic Behavioral Health building at 11th and King Street — which offered some similar services as the proposed project — because of its size and layout that would allow for individuals to receive services in private settings.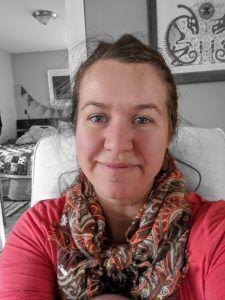 But neighbors had mixed feelings about the project at the information session Wednesday, which revealed some tensions at times and often featured a clash of ideas on what they want the neighborhood to look like.
Several neighbors expressed concerns with the center being so close to a school and within a neighborhood with many families and kids, and others were afraid there might be an uptick in crime in the neighborhood.
"The grant itself is a no brainer," one neighborhood spokesperson said, saying her concern was, "not placing it in a family neighborhood with lots of children and schools.
"The issue really is the issue with not only addiction issues and crime but safety issues for the children. I fully support the grant," she said.
"But my concern ... is finding a proper location for it. And a family neighborhood with a school and daycare center is not that place."
Some neighbors shared stories of individuals sleeping in the parking lot of the building in question and having to call the police on people who were there late at night, or witnessing threatening behavior from people in the neighborhood.
Others hesitant about the project wondered why it couldn't be located elsewhere, including in other communities throughout the region, though some countered that by saying there was more of a need in La Crosse and that it already serves as a hub. Officials and partners of the project did say, though, that they have reached out to surrounding communities and will begin working with them on these issues.
Several neighbors were in support of the project, saying it would make them feel proud of their neighborhood, it would benefit kids to see adults seeking help, and pointed out the stigma that surrounds the housing insecure and marginalized communities.
"I was actually looking to move out of here, and resigned my lease when I heard that this was something that was possibly going to be here because it made me think: 'My neighbors care deeply about one another,'" one woman told the group Wednesday.
"That changed my mind about leaving, because I wasn't feeling a super strong sense of community," she said.
"I think it can be very powerful for us all to stand up as neighbors and say that the people in this neighborhood support each other, no matter what needs they have," said another neighbor.
"And that we want our neighborhood to be a place where people get their needs met, and the people that need these services are our neighbors and that we support them," she said, adding that she was a teacher at a nearby school and that this message was already being emphasized to students and that this project would further that work.
Other neighbors gave emotional testimony about their lived experiences of having a mental illness or experiencing homelessness and feeling the stigma that comes with it, some saying they wished they would have had this type of community support.
Agency heads urged neighbors that the funds awarded for the project are time sensitive, and if not spent in a certain amount of time, could be taken away — including the $350,000 set aside for the teen shelter space — and hurt the area's chances at receiving future funding.
They also said they are welcoming new ideas about different buildings and spaces that may be available, saying they wanted the best space possible.
Similar proposals have been received with hesitancy in the Washburn Neighborhood, including another resource center that was shot down by the La Crosse Common Council last year, and an affordable housing project that neighbors pushed back on earlier this year.
This latest collaborative project likely won't need any approval from any governing bodies, an official with the city planning department told the Tribune, since its use will be similar to the previous tenants and no rezoning is needed at this time — meaning if the agencies are able to negotiate a lease, the project would have all the greenlights it needs.
Currently, officials said they are still negotiating the lease at 11th and King and that nothing is final yet, as all parties further discuss the length of the rental agreement.
The project would only be piloted for less than a year, and once the funding runs out next April, it's unclear if they would be awarded more to continue or not.
Neither the Downtown Neighborhood Association or Washburn Neighborhood Association have taken public stances on the project, and while several council members were in attendance Wednesday, none spoke on the matter.
The nearly two-hour long session ended with all stakeholders pitching ideas on how to move forward smoothly. They included creating a neighborhood liaison position within the building, working with regional partners, rebuilding communication between agencies, neighborhood associations and neighbors, and increasing safety mechanisms like more lighting, policing and surveillance.
A decision on if the 11th and King Street location will work for the project is expected in the coming weeks.