A nonpartisan roundtable on voting Tuesday night in the Coulee Region proved informative and hopeful, as state and local officials discussed questions on the minds of many when it comes to voting this year.
The event, "Vote Safe Project: Your Vote Counts," featured voices from both sides of the aisle who spoke about how to cast your ballot in the upcoming Nov. 3 election under circumstances that seem to change every day.
"Regardless of our differences of party, or differences about specific issues, we all fundamentally believe that every voter in Wisconsin, who's eligible to vote, should be able to cast a ballot, and that they should be able to do so safely," said Wisconsin Attorney General Josh Kaul, a Democrat.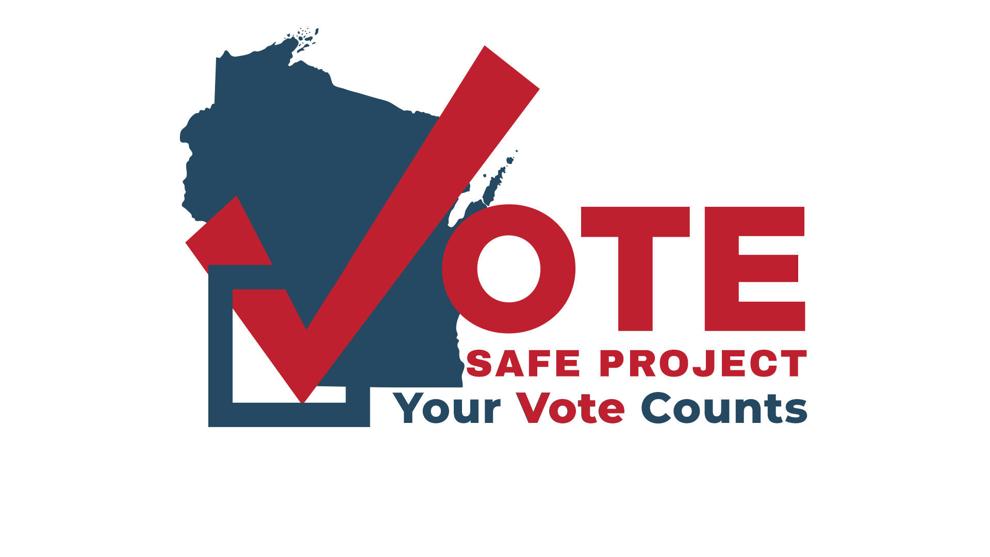 "No matter the outcome, making sure that it's an outcome that reflects the will of the voters, that's a principal that crosses party lines," Kaul said.
Misinformation, fast-changing court rulings and a global pandemic have thrown a lot of worries in the way of voters this election cycle. But officials had a resounding message to curb those worries: Make a plan and vote early.
"Take away any doubt about what will happen," with a possible last-minute court order or slow mail times, said former Attorney General JB Van Hollen, a Republican. "Vote early."
Here are other topics and concerns panelists covered during the roundtable:
Ways to vote
Wisconsin has had for some time, several ways to vote in an election.
"We can have a lot of confidence in our process because at its core is the same basic process that we here in Wisconsin have had for years and years and years," Kaul said.
Before voting, make sure you're registered. You can do that ahead of time, either online at myvote.wi.gov or by mail, both by Oct. 14, or at your clerk's office by Oct. 30.
Wisconsin also offers same-day registration, so you can handle it when you go to your polling place to vote on Nov. 3. You'll just need proof of residence and your ID.
Here are ways you can cast your ballot this November:
You can request an absentee ballot through the mail until Oct. 29, but officials said don't wait that long to account for mail-time and other factors.
Typically, all absentee ballots must be received by your clerk by the time polls close on election night. But this week, a judge ruled to extend that deadline, so that any ballot postmarked for Nov. 3 had an additional six days to reach your clerk.
That ruling is likely to face appeal, though, so officials say don't count on extra time.
To request an absentee ballot you'll need a state-issued ID, which you can upload a photo of to myvote.wi.gov to use.
Once you receive it in the mail, instructions are included, but make sure you have a witness who can sign the mailing envelope. Both you and your witness need to sign the envelope, otherwise it won't count and you might have to start the process over if there's time.
Wisconsin allows for early in-person voting at your municipal clerk offices between Tuesday, Oct. 20 through Sunday, Nov. 1.
You will need your photo ID on hand.
Check with your local municipal clerk to find out their office hours for early voting.
Voters still have the option to go to their polling place on election day and cast their ballot.
You can register same-day on election day, and make sure you have your photo ID.
Polling places across the state have been equipped with supplies to keep poll workers and voters safe on election day, and past elections have shown that with the right precautions, the chance of transmitting the virus is low at the polls.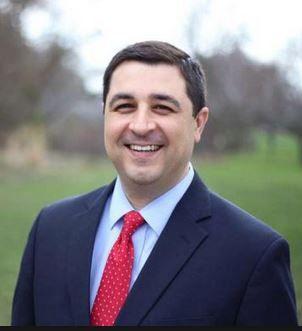 All poll workers should be wearing a mask, there will be clean, single-use pens for each voter to use, specified social distancing marks, and workers will be wiping down surfaces often.
"If you want to go to your polling place and you want to vote on election day, you can feel comfortable that there are going to be adequate polling places," Van Hollen said, "that those polling places are going to be safe."
The Wisconsin Elections Commission unanimously recommends that everyone at a polling place wear a mask, but they cannot legally require a voter to wear one.
What if I'm worried to mail my ballot?
Officials said there are options if you're nervous that sending your ballot through the mail won't be fail-proof.
"I don't have concerns," Van Hollen said, but he noted that he understood the various changes happening to voting nearly daily, like a possible change in when your mailed ballot can be accepted or a "political wrangling" of the postal service that could slow your mail.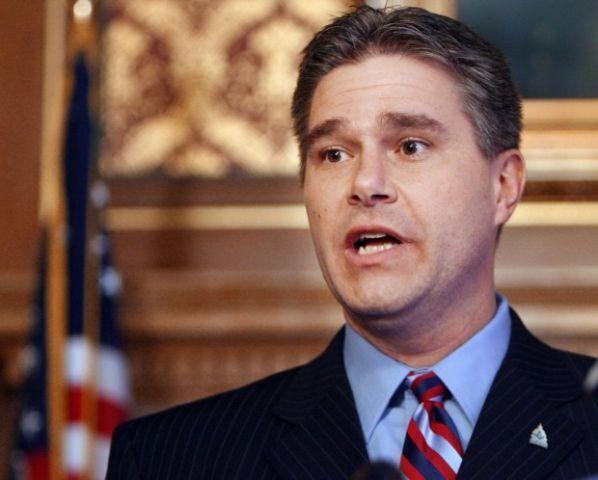 "I think you have genuine reason to be concerned," he continued, saying that's why they are, "strongly urging people to request your ballots now, and send them back as soon as possible. There's plenty of time before election day. Get on the ball."
You can also track your absentee ballot's journey through the mail online, using myvote.wi.gov.
The tracker will tell you when your absentee ballot was requested, approved, when the clerk begins to prepare it, when it's sent to you, an anticipated delivery date, and finally once it makes its way back to the clerk.
Officials suggest allowing up to seven days to receive and return your ballot, and to check with your clerk if it has taken longer than seven days.
And, if mailing still isn't right for you, you can utilize a drop-off box if your clerk offers it.
"I think if you give yourself seven days to get your ballot back, you'll be fine. If for some reason you don't trust the post office, there are many ways to get your ballot back to your clerk's office," said Reid Magney with the Wisconsin Election Commission.
Is there a chance for fraud in this election?
Officials said there is no reason to worry about mass fraudulent voting in any election, praising the integrity of the voting system in place.
Both attorneys general agreed that voter fraud isn't common because of rules the state has in place, and that often, it's so "miniscule" it doesn't have a real impact on election results.
"For somebody to risk committing a felony and go to jail" for one vote is insane, Kaul said.

Magney said that the most common type of voter fraud is from felons who have lost their right to vote, but that even those individuals are usually removed from the poll books, and some just slip through the cracks.
La Crosse County Clerk Ginny Dankmeyer ran through the process of checking the count after the election to make sure it's accurate.

The initial totals are tabulated by a machine and put together in a certain county and posted as they come in. But afterward, a board of canvassers double and sometimes triple checks the work, making sure that the amount of ballots matches the amount of signatures in the poll book or absentee ballots requested.
"If there's any discrepancies or anything that doesn't match up, we want to know why," Dankmeyer said.
Taken from the voter list?
If you're worried you've been removed from the voter roll in Wisconsin, officials said it's unlikely.
"You shouldn't be worried that you're one of those," Magney said, suggesting to go to myvote.wi.gov to see if you can find your voting record. If not, you still shouldn't panic, he said, but contact your local municipal clerk to see if a typo was made.
"Most people on that list had actually moved," Magney said.
Can people protest at the polls?
Leading up to the election, there have been reports of protesters outside of early polling places, some even attempting to block voters from going in.
The state of Wisconsin prohibits electioneering within 100 feet of polling places, including campaign signs or collecting signatures, or a candidate presence, and it is a federal crime intimidate voters or interfere with someone's right to vote.
A law enforcement or military presence is also not allowed at polling places, but National Guard troops working the polls are allowed and will be dressed in civilian clothing.