Last week, Wisconsinites were faced with the decision to add another six weeks onto social distancing and closed businesses, after nearly a month already in shutdown.
After Gov. Tony Evers extended Wisconsin's safer-at-home order through May 26, many were left wondering whether there was a plan to reopen the state.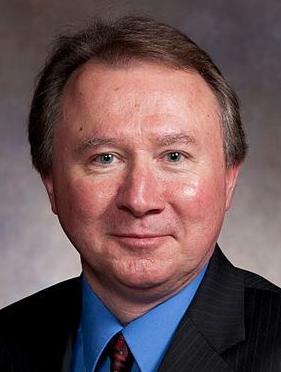 Rep. Steve Doyle, D-Onalaska, released a complementary plan on Tuesday that outlines in detail what sectors of the state could reopen at what time.
It's an addition to the plan Evers rolled out on Monday, which outlined three phases of reopening and the creation of a task force to oversee the process.
In Doyle's plan, a task force or council is also part of the picture, similarly filled with health officials and members of Wisconsin's businesses, like the agriculture, manufacturing and restaurant industries.
"I think that that's one that we're going to get a very positive response on," Doyle said. "Because we tried to make it balanced ... we give a voice to people who are directly affected."
The plan, which Doyle called "an initial volley in the discussion," also includes deeper details on the three phases of reopening, which both the state and federal government have agreed on. Each of the three phases comes after two weeks of a steady decrease in cases across the state.
But which businesses could open in each phase, and to what extent, were outlined in Doyle's plan.
Things such as garden centers and outdoor theaters reopening and hair salons opening to one customer per 500 square feet are in the first phase.
Bars and restaurants could reopen to table service up to 50% of its capacity with tables spaced appropriately in the second phase, and tattoo parlors could serve one customer at a time.
By the third phase — where the state's cases have been on a downward trajectory for more than a month — most businesses could be reopened as normal with advanced sanitation in place, and events could be back on calendars with strict social distancing in place.
"The Evers administration is talking about doing phases," Doyle said of his plan, "but I tried to put a little more meat on the bones in terms of what can happen in each particular phase."
This plan comes at a time when players on both sides of Wisconsin politics are at odds when it comes to reopening the state during a pandemic.
The plan to extend the closures through May was met with certain criticism, Republican lawmakers making plans to challenge the extension at the state Supreme Court and right-wing protestors gathering around the state.

"Just like a body cannot function without a heart, our state can't function without our small businesses, our farms or the people whose livelihoods depend on them," wrote Sen. Patrick Testin, R-Stevens Point, in a response last week opposing Gov. Evers' extension.
Doyle hopes that this plan will be a way to start a healthy discussion between the parties.
"My goal here is to move beyond the shouting and finger pointing, and into a more productive discourse," he said.
"I think if we look at this, the Democrats aren't the enemy, the Republicans aren't the enemy, the disease is the enemy. How can we join together to fight the disease, not each other?" Doyle added.
Meanwhile, discussion is mounting on possibly opening different regions of the state sooner than others, including the La Crosse area and other parts of western Wisconsin, which have seen smaller outbreaks than more metro areas of the state.
"There may be times when we do look at a regional approach," Evers said on Monday.
"Given that we've had several days without new cases in La Crosse, could we move ahead faster than other parts of the state?" Doyle said of the possibility of regional reopening.
La Crosse County has been without any new cases of COVID-19 for 10 straight days and hasn't had any deaths related to the virus. But officials caution that low test availability isn't revealing the full picture.
"Smaller counties that have smaller numbers, frankly also have the smallest amount of resources," Evers said.
Health officials also said that lower case numbers in our area is predominantly due to the safer-at-home order.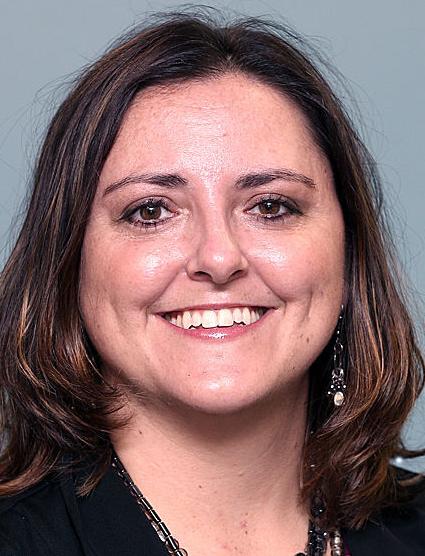 "The timing of when that came into play for our western region meant that we weren't exposing ourselves to folks from other parts of the state or other states and areas where the spread is much higher," said Jen Rombalski, the director for the La Crosse County Health Department.
She said she has concerns about reopening this part of the state sooner solely because it's seen smaller outbreaks, saying it would free people to travel to higher-risk places.
"We're then really relying on everyone making the right choice, in terms of where they travel. And I think that's really tough for people, because we can all justify reasons why we would want to go to a hotspot," she said.
The western side of the state is also bordering other hotspots.
In Minnesota's Winona County, which is just across the river from La Crosse, the area has seen a major uptick in cases in the past week, after an outbreak was discovered at a nursing home facility. The county has 61 positive cases and 10 deaths.
"We have lots of folks who live and work in both communities," Rombalski said of the close relationship between the counties.
"At this point, I don't foresee that that means the western region would be able to open up more broadly than the state would," Rombalski said.
"I think in the next week or two, we'll have a lot more data to look at to determine if that would be a good plan or not," she added. "So I think there's more to come."
Doyle has sent his "Blueprint to Reopen Wisconsin's Businesses" to Gov. Evers' office and is now waiting for the discussion to start.
"I intended this to be like a road map," he said.
"And just like a road map, sometimes you're going to get detours, sometimes you're going to get delays. But at least you have a destination laid out, and you're moving toward that destination."
Concerned about COVID-19?
Sign up now to get the most recent coronavirus headlines and other important local and national news sent to your email inbox daily.