U.S. Rep. Ron Kind celebrated his party's takeover of the House Tuesday with the La Crosse County Democratic Party just as much as his own win over Republican challenger Steve Toft.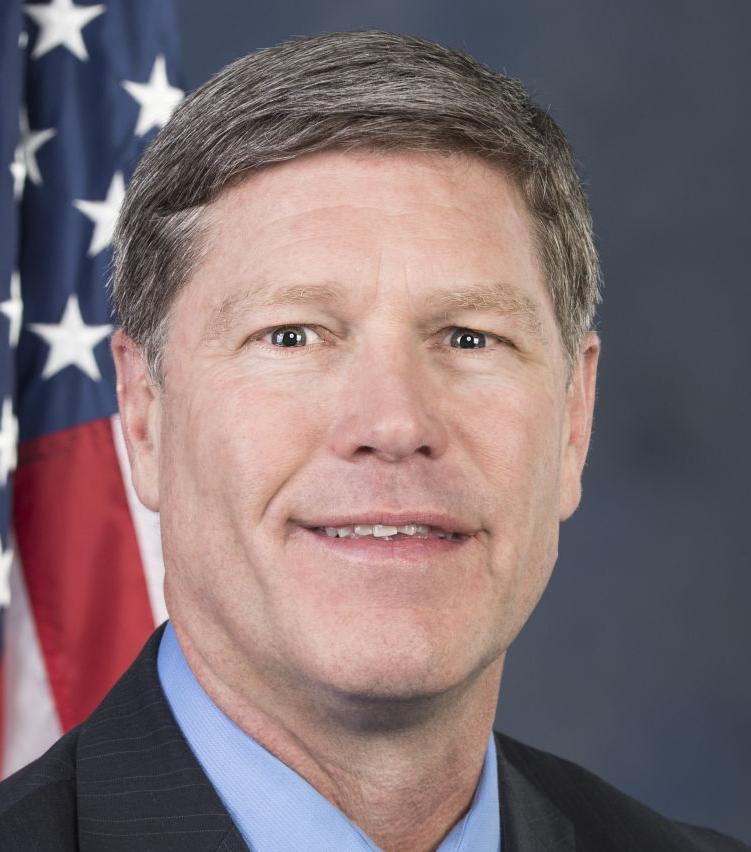 Kind addressed the party gathered at Pettibone Resort in La Crosse, saying the divided government in Washington, D.C., was a "good, healthy thing."
"There's going to be more accountability, more transparency, more oversight. Congress now has to act like a co-equal branch and not just complicit with everything the president may want to do," Kind said.
The Associated Press called the race for Kind, who has represented the district since 1997, about 10:30 p.m.
Kind received 187,615 votes to Toft's 126,897, winning the election 59.7 percent to 40.3. The La Crosse Democrat touted his bipartisanship and independence throughout his campaign, saying it's going to require cooperation to get things done.
Kind predicted that the first priority from the Democratic House will be a major ethics and campaign finance reform bill.
"Try to get the big money out of politics. Try to increase the ethical standards by elected representatives. We do need that," Kind said.
He believes the Democrats can find some common ground with President Donald Trump's administration on issues of infrastructure and health care costs.
"Health care is still way too expensive for Americans and there are things we can be working on together to bring that down," Kind said, pointing to Republicans who embraced protections for pre-existing conditions and other popular parts of the Affordable Care Act.
"It was not so surprising, because I've always known that if you've looked at the Affordable Care Act, Obamacare, in the individual components, it's widely popular, because it makes sense," Kind said.
Kind hopes to build on that to look at what works and what doesn't to fix healthcare in the U.S., he said.
He was challenged by retired U.S. Army Col. Steve Toft, in Toft's first run for office.
Toft's campaign focused on his experience in the military, where he ran a large part of its healthcare system. He advocated for a state-level system funded by federal grants, similar to the one proposed in the Graham-Cassidy health care bill introduced last year, which would have overhauled or eliminated large sections of the Affordable Care Act.
He could not be reached for comment late Tuesday.
Kind was grateful that his constituents agreed to send him back to Congress, saying he was thankful for the trust and confidence they showed in him.
Tuesday's midterms were just the beginning, Kind said, saying the 2020 race would begin sooner than anyone would expect.
"I think a sleeping giant has been awakened throughout this country, and I've always believed that we've got this great self-correcting mechanism in our democracy: it's called voting," Kind said. "Democracy can be tough, it can be frustrating, but it's worth fighting for."
Area congressional results
| Candidate | Votes | Percent |
| --- | --- | --- |
| | | |
| Wisconsin U.S senator | | |
| 3,676 of 3,676 precincts | | |
| Tammy Baldwin (D) | 1,471,904 | 55.44 |
| Leah Vukmir (R) | 1,183,061 | 44.56 |
| | | |
| Wisconsin 3rd Congressional District | | |
| 600 of 600 precincts | | |
| Ron Kind (D) | 187,615 | 59.65 |
| Steve Toft (R) | 126,897 | 40.35 |
| | | |
| Minnesota U.S Senate | | |
| 4,098 precincts of 4,113 | | |
| Tina Smith (D) | 1,369,183 | 53.0 |
| Karin Housley (R) | 1,094,645 | 42.4 |
| Sarah Wellington (LMN) | 95,480 | 3.7 |
| Jerry Trooien (I) | 24,332 | 0.9 |
| | | |
| Minnesota U.S Senate | | |
| 4,098 of 4,113 precincts | | |
| Amy Klobuchar (D) | 1,564,636 | 60.3 |
| Jim Newberger (R) | 939,438 | 36.2 |
| Dennis Schuller (LMN) | 66,163 | 2.6 |
| Paula Overby (G) | 23,116 | 0.9 |
| | | |
| Minnesota 1st Congressional Distirct | | |
| 697 of 698 precincts | | |
| Jim Hagedorn (R) | 145,858 | 50.17 |
| Dan Feehan (D) | 144,281 | 49.63 |
| | | |