La Crosse County municipalities have been talking regionalization for decades, saying it's a way to be more efficient, avoid duplication of services and, most importantly, save taxpayers money.
That discussion is coming up again as Onalaska and La Crescent introduce the idea of a metropolitan sewerage district and the city of La Crosse negotiates sewerage agreements with its neighbors, in particular the town of Shelby.
Area municipalities have a history of disagreements ending up in court, from Onalaska and La Crosse's annexation battles in 1995 over the area near Valley View Mall to Medary and La Crosse's fight over water lines at the same time. The city of La Crosse went so far as to threaten to cut off sewer service to Onalaska in 1993, saying it would stop providing service on Dec. 31, 1997, if an agreement wasn't reached.
The legal battles were expensive for all parties involved, and local leaders — none of whom were around during the annexation battles of two decades ago — have said they hope to avoid similar legal disputes.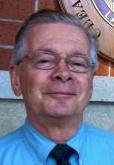 It's a complicated discussion, said University of Wisconsin-La Crosse professor emeritus Joe Heim, who was one of the founders of United Coulee Region in the mid-1990s.
"A lot has to do with services and control, egos and politics and identity," Heim said.
"Certain services, the bigger it is, the cheaper it is. One that comes to mind is sewer. If you have one big sewer system and you have pipes out to all sorts of areas, it's cost-effective," Heim said.
The other benefit is uniformity and better quality to services.
"In many cases, bigger really does produce better services, more professional services," Heim said.
When municipalities join together, they have a bigger pool of funds to buy better equipment and hire professional firefighters, for example.
However, those municipalities don't want to give up their own identity and local control over their services.
"You lose a certain amount of identity. You lose a certain amount of purpose for being. It's one less thing for you to be as an entity," Heim said.
On the other hand, larger municipalities don't want to give up their control over their resources, Heim said. For example, in the 1980s when there was a community discussion about whether to regionalize ownership of the La Crosse Regional Airport, which is owned by the city of La Crosse, the city objected.
The argument, Heim said, was: "Do you really want to let those suburban people help run an airport when it was run perfectly fine right now by the city?"
Negotiations for sewer services have led to a larger discussion on what regionalization in the La Crosse area looks like and how municipalities communicate as the area's largest city seeks regional cost-sharing measures and the suburbs look for more say in how those funds are spent.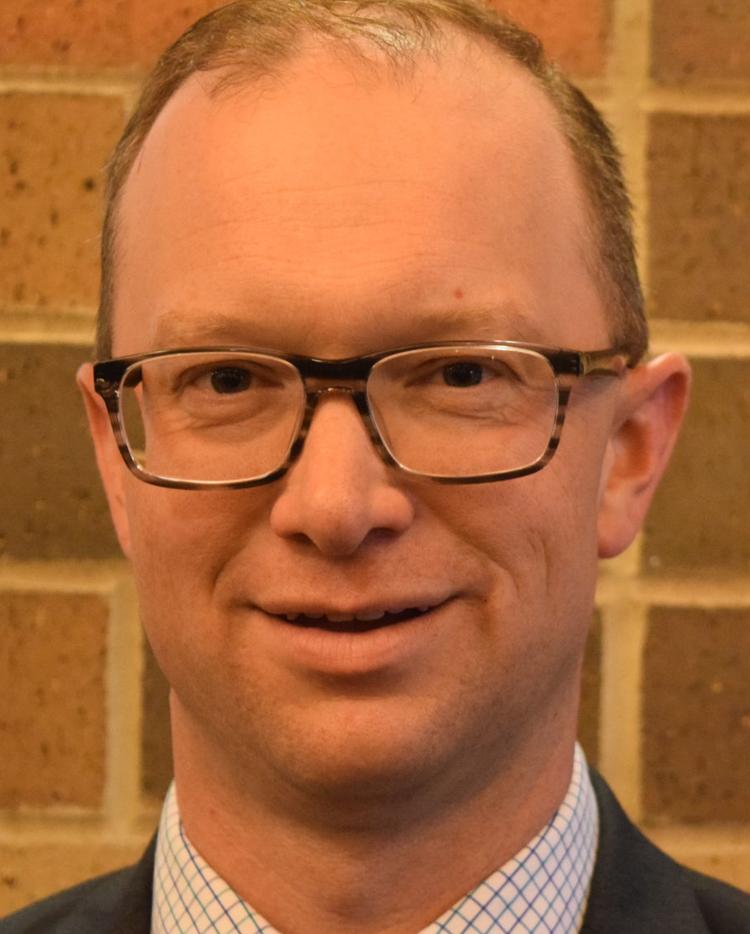 "The intent is not to create a battle over this," Onalaska city administrator Eric Rindfleisch said. "We're quite happy to speak about and negotiate openly about these things, especially in a regional concept. This should not be a closed session negotiations really. I think this should be what's fair and equitable for both the benefits and the costs in terms of governance for everybody."
La Crescent spent months working on a sewer agreement with the city of La Crosse before negotiations fell apart — not due to the sewerage service, but instead a $60 per household fee to be paid to La Crosse to offset the cost of La Crosse city services such as the La Crosse Center, public library, transit, parking utility and parks and recreation.
La Crosse Mayor Tim Kabat pointed to studies done at the behest of the city of La Crosse that show non-La Crosse residents comprise 12 to 40 percent of all users, adding that asking La Crosse taxpayers to shoulder 100 percent of those costs is unfair when so many users come from outside the city.
"La Crosse provides these regional services for the benefit of all and only seeks a fair cost sharing," Kabat said.
The negotiations ended after La Crosse insisted on including the regional service fee in the agreement and La Crescent refused, saying there's no methodology to collect that fee or pay it to La Crosse without state intervention.
"It's not that we're trying to be difficult or anything like that. I've just never been told in negotiations that I had to agree to something before we could go any further," La Crescent Mayor Mike Poellinger said. "You can't negotiate if you won't talk, and in our position, we were following what we were allowed to do in Minnesota."
La Crescent has agreements with La Crosse for mutual aid for fire and police, as well as sewer and the La Crosse Municipal Transit Utility.
"We don't ask for anything for nothing. We want to pay for that. But all of those fees need to go to the state of Minnesota and be approved by the governor," Poellinger said.
La Crescent can't commingle those agreements and funds, he said, due to state restrictions, and it would be difficult to wade into state politics and change that.
"We only wanted to update the map and not get into changing the whole contract," Poellinger said.
However, when it comes to revamping the contract, which goes to 2027, it's not in La Crescent's best interest to provide funds for La Crosse services La Crescent already provides, such as a library and swimming pool.
"From the city standpoint, it isn't worth spending twice as much just to have them process our sewer," Poellinger said.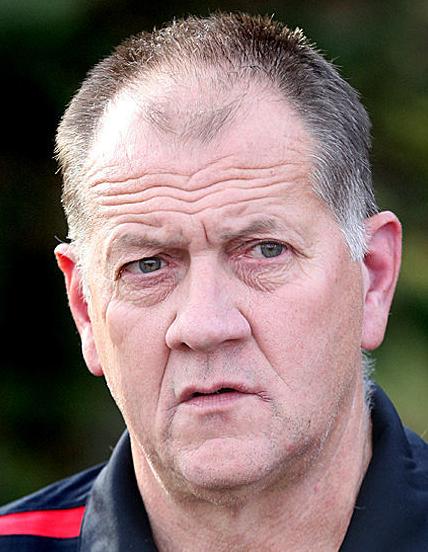 The town of Shelby, however, has indicated it's willing to pay that regional service fee, with town chairman Tim Candahl saying it's a give-and-take created through the boundary agreement the two municipalities have been negotiating for several years and have nearly completed.
Register for more free articles.
Stay logged in to skip the surveys.
"We're going to get sewer and water without annexation and future development won't be tied up in extraterritorial language. In the meantime, we're going to pay revenue sharing to the city of La Crosse," Candahl said.
The funds will be taken out of the town's levy and paid to the city of La Crosse, and in return, Shelby residents are exempt from any nonresident fees for city services ranging from parking to parks programs. The agreement also calls for Shelby to give up some territory to La Crosse for future development and La Crosse to extend water and sewer to areas that it commits not to annex.
When the boundary agreement negotiations began, the idea was to use the agreement with Shelby as a template, Candahl said.
"Now we're learning that it's probably not a good template because everybody around the city of La Crosse has different things to gain and lose and different things to bargain with," Candahl said. "Shelby has different things to bargain with than the other municipalities around it."
The town board last week passed a resolution reaffirming its intentions to stick with La Crosse and conclude its boundary agreement.
"The city of La Crosse has treated us very fairly. They've never demanded anything from us. They didn't make it unreasonable for us to work with them," Candahl said. "They've been working in good faith with us, and we've been working in good faith with them."
Shelby officials shared the draft agreement last year with Rindfleisch and the Onalaska Common Council, who were concerned La Crosse would include similar terms in its next sewerage agreement. Onalaska and La Crosse extended its current agreement for sewer services this year, but Rindfleisch said his city is looking toward the future, anticipating that La Crosse will ask it for revenue sharing using sewer services as leverage.
Communication has been a sticking point as the La Crosse area's largest communities work on …
He was particularly concerned with a clause included in the draft that he said could allow La Crosse to cut off sewer services. The draft agreement with Shelby includes a provision to cancel the agreement if La Crosse and Shelby don't come to a cooperative boundary agreement that includes a revenue sharing component.
Rindfleisch said that means if Shelby signed onto the sewer agreement as presented, it would be required to conclude boundary agreement negotiations and pay La Crosse's regional service fee or La Crosse would be able to cut off sanitary sewer treatment services.
"Again, if we don't reach an agreement, we could be cut off," Rindfleisch said.
The discussion led Onalaska and La Crescent to sign onto a memorandum of understanding in December to pursue the creation of a La Crosse Area Metropolitan Sewerage District, which would give all member municipalities an equal say in the rates and operation of the sewage system should La Crosse sign on and agree to hand over the $40 million facility to the district.
If La Crosse doesn't sign on, member municipalities would join together to negotiate with La Crosse as a whole, rather than piecemeal, giving them a stronger position, he said.
If the district were created, it would be a different governing body, Rindfleisch said, run by an elected board of commissioners who are chosen by partner municipalities.
"Regardless of where they live, they're representing the broader district," Rindfleisch said.
He described the district, which needs Wisconsin Department of Natural Resources approval to proceed, as a complete regionalized service.
"It's not a duplication of costs, because it's still paid by fees," Rindfleisch said. "In theory, the rate-payers of La Crosse and the rate-payers of every other community, only through their usage, pay for all the personnel that are already there."
One municipality would need to house the infrastructure — "My preference would be continuing to have it in La Crosse, if they join," Rindfleisch said – and that municipality would have some administration costs. A DNR hearing on the district has yet to be scheduled.
Leaders in Onalaska and La Crescent say the sewer discussion should be separate from regional cost-sharing measures.
Rindfleisch doesn't deny that Onalaska residents benefit from such amenities as the La Crosse Center.
"It's there and it's a quality of life that my residents can utilize downtown," Rindfleisch said.
However, there are also a broad scope of revenues associated with those services, he said, from an increase in hotel construction to a boost to downtown La Crosse's retail and restaurants.
"If there was an equitable sharing of the tax revenue, I think we'd have a conversation. We pay the costs, but then we need to share the benefits as well. That clearly is not part of it," Rindfleisch said. "If we're going to take that broad approach to what is the revenue that pays for these things, then we also need to take a broad approach of the benefits."
However, he added that there's no methodology for La Crosse to share those funds any more than there is for Onalaska to pay the fees.
"They couldn't afford it for one, and under the state requirements for budgeting, there's no way they could send us a check for tax revenues," Rindfleisch said.
Kabat said services benefit the entire region, pointing to the La Crosse Center's $38 million annual economic impact to the region.
"Whether the La Crosse Center benefits Onalaska directly or not, there are Onalaska residents who are using the La Crosse Center, so my feeling is that they should help, regionally, pay for those services," he added, saying the same goes for other area municipalities.
Rindfleisch sees that as a separate discussion from sewer systems, whereas Kabat said the sewer system is a solid foundation to build regional agreements on, because it's already a successful regional service.
"It's one system that serves multiple communities, and I think the way we've operated the system has been very effective, very efficient. Our report cards from the DNR have all been As, so it's operated very well," Kabat said.
As the agreements come up, it also provides the structure to hold the larger discussion and negotiations, he said, similar to what the city of Racine, Wis., did 20 years ago.
"There has to be a way to get people to come to the table. Especially when people are looking to expand and to grow or to ask for more capacity, which is what both Shelby and La Crescent had asked for, I think it's only fair that there's an understanding or quid quo pro," Kabat said.
Regionalization has been a focus for Kabat since he was elected in 2013, and several municipalities got together in June 2018 to discuss possibilities of better coordinating fire services, with the La Crosse Fire chief, Ken Gilliam, raising the idea of a regional fire department.