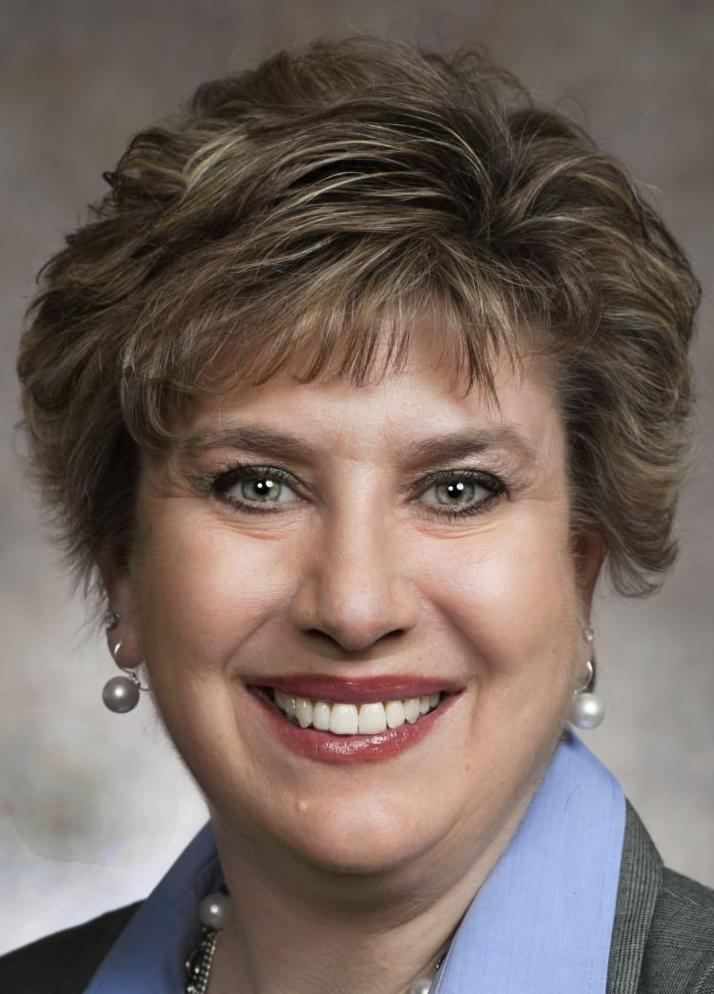 Senate minority leader Jennifer Shilling announced Thursday she will not seek reelection this year, after 20 years in state politics.
"I know it is time to put my family first and look to a future where I can put away my little red suitcase that has accompanied me on my weekly travels to Madison for the past 20 years," the La Crosse Democrat said in a release.
She was first elected to the state Senate in 2011 and represents the 32nd Senate District, which includes La Crosse, Vernon and Crawford counties, along with part of Monroe County.
Shilling is an Oshkosh native, but started her political career locally, after being elected to the La Crosse County Board in 1990, where she served for two years. She was then an aide to Rep. Mark Meyer and Congressman Ron Kind.
She graduated from the University of Wisconsin-La Crosse with a bachelor's degree in public administration in 1992.
She has said she was inspired by her parents Lynn and Richard Ehlenfeldt to get involved in public service. Her dad was an aide to Wisconsin Gov. Marty Schreiber, and both parents were active in civil rights issues.
Her parents were both slain along with five employees at their restaurant in suburban Chicago on Jan. 8, 1993. Two men were convicted for the murders.
Shilling did not speak often about the family tragedy, but she referred to it in her passionate discussion of gun control.
Shilling first jumped into state politics when she was elected as La Crosse's representative for the Assembly in 2000.
She served as a representative until 2011, when she was elected to the Senate after then-incumbent Dan Kapanke was recalled during the controversial Act 10 legislation. They met again in 2016 when Kapanke tried for the seat another time and lost by just 56 votes.
Kapanke announced in February that he was once again running for the 32nd District seat on the Senate. At the time, Shilling had filed her re-election papers.
Kapanke issued a statement Thursday saying Shilling "leaves a legacy of a distinguished career representing the people of western Wisconsin. I wish her and her family the best in the years ahead."
Fellow area lawmakers reacted to Shilling's announcement on Thursday.
"She has been a strong voice, leader and representative for all of us," Rep. Jill Billings, D-La Crosse, said in a statement thanking Shilling on Thursday.
According to a release, Shilling has been Wisconsin's longest-serving female leader in Wisconsin legislative history.
"She bridged the bipartisan gap with a clear vision of her priorities but always did so with a great sense of humor," Kind said in a statement.
"It was an honor to call her my colleague and mentor, and it will always be an honor to call her my friend," said Rep. Steve Doyle, D-Onalaska, who said Shilling was a "model of public service" statewide and locally.
Assembly Democratic Leader Gordon Hintz of Oshkosh also commented on the senator's decision not to seek reelection.
"I appreciate that Jen has not let the job change who she is as a person," Hintz said. "She has done it all in her time in office."
During her tenure in state politics, Shilling has served as a ranking member on the Joint Committee on Finance, where she has worked to be an "effective voice on behalf of working families throughout all of Wisconsin," Hintz said.
She's also served as the Senate Democratic leader since 2015, and has been on the committees of Government Operations, Public Works and Telecommunications, and was the ranking Democrat on the Senate Committee on Universities and Technical Colleges.
Lawmakers on the other side of the aisle weighed-in on the senator's announcement as well.
"While we have countless policy differences, I have a ton of respect for Jen and her efforts to make Wisconsin a better place," Assembly Speaker Robin Vos, R-Rochester, said in a statement.
"In politics these days, it's not often that you can call someone who supports the wrong side of almost every issue, a friend," he added.
---
Get Government & Politics updates in your inbox!
Stay up-to-date on the latest in local and national government and political topics with our newsletter.