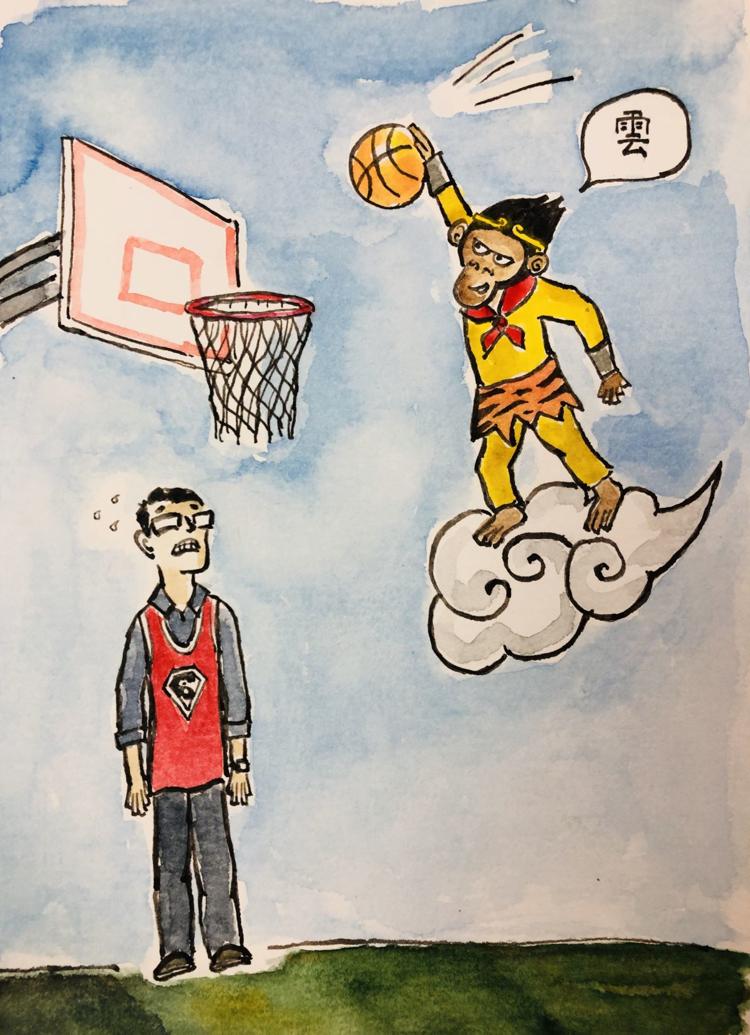 Award-winning graphic novelist Gene Luen Yang literally draws connections between seemingly immiscible entities: Chinese folk heroes and Catholic saints, Eastern and Western perspectives, computer science and comic books, prestigious literary circles and Comic-Con.
And he's coming to the La Crosse Public Library Tuesday to talk about cartooning and reading widely.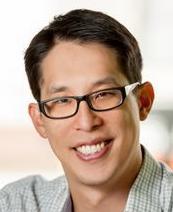 As a child, Yang dreamed of being a Disney animator and then a comic book artist. After his parents advised him to study something practical, Yang majored in computer science with a minor in creative writing at the University of California, Berkeley. He became a teacher, drew cartoons as a teaching aid, and began self-publishing comics in his spare time.
Yang burst onto the literary scene in 2006 when "American Born Chinese" became the first graphic novel to be nominated for a National Book Award. His graphic novel "Boxers & Saints," about China's Boxer Rebellion, was a National Book Award finalist in 2013. Yang has also worked on comics in the "Avatar: The Last Airbender" series and DC Comics' "Superman."
Yang was named a 2016 MacArthur Fellow and appointed National Ambassador for Young People's Literature from 2016 through 2017. His platform, "Reading Without Walls," encourages readers to try books that branch out from what they normally read.
We caught up with Yang by phone before his visit. This Q&A has been edited for length and clarity.
Could you give us a sneak peek of what to expect when you visit?
I'm mostly talking about what it's like to be a cartoonist. I'll also address "Reading Without Walls," which is a reading program that I'm part of. It's a way to encourage young readers especially, but really all readers, to read books that are outside their comfort zones. There are three parts to it. You read a book about a character that doesn't really look like you. You read a book about a topic that you might find intimidating, that you might not know anything about. And three, you read a book in a format that you don't normally read from.
What's an example of something you've read outside your comfort zone?
I grew up as a not very athletic kid. I was really sucky at sports. But about five or six years ago, (my son) joined his school basketball team. That started leading me to develop an interest in basketball. One of the books I read was Kwame Alexander's "The Crossover." It's a Newbery Award winner, it's great. There's a manga series called "Slam Dunk," which is all about a high school team in Japan and it's told in this really exaggerated and funny way. Then I read a book called "Ball Don't Lie" by Matt de la Peña, who's another Newbery Award winner.
I just turned in a book about basketball, so that's exploring a topic that was outside of my walls. I followed a high school basketball team for a season back in 2014. I've spent the last five years working on it. It's going through copy edits right now.
Right now it's set for March 2020.
How do you decide what's a good story to tell in the graphic novel format?
A lot of my stories begin with voice, so I'll hear some kind of character talking to me and then I'll begin to see her or him. Often it's them complaining about something. Something's not right and I guess the storyteller wants to figure out how they're going to arrive at a solution for whatever it is they're complaining about. I think it's true that not every story is best told through a graphic format as a graphic novel. There has to be some sort of visual component to it. And it doesn't even necessarily have to be a lot of action or a colorful setting. A lot of times, internal things within a character can be expressed in a visual way.
Do you prefer to draw or to write? Which comes first?
I always start by writing. I think writing is much more soul wrenching for me. It's much more painful for me to write. One of the things about doing this for a living, making stories for a living, is that you never totally feel like you're in complete control of your work. Sometimes inspiration hits and sometimes you sit there for hours just constantly turning out crap. And you're not totally in control of when the crap stops. At the beginning of the work day, when I start writing, it's really painful. And sometimes it'll get fun like 15 minutes, half an hour into it. But it almost always is really painful.
Drawing is more fun, but it's much more time consuming. That's the reason why the basketball book took me five years, because I'm a really slow artist. It just took me that long to generate that many pages.
How do you deal with feelings that your work isn't any good during the writing process, because what we read at the end is astounding.
Well, thanks for saying that. But I don't know. I have a friend named Gary Schmidt who's won a Newbery Honor. He writes primarily for middle grade and he's been nominated for the National Book Award. He says that every time he turns in a manuscript, he feels like a fraud. I think for a lot of us, that writing as a discipline attracts people with low self-esteem. If we have really good self-esteem, we would be politicians or something. I also think that in a lot of ways, writing is the author trying to heal himself or herself, trying to find wholeness. But I don't know if you can ever figure that out, right? I don't know if you could ever subjectively be able to tell whether what you're putting out is good or not. There's almost a compulsiveness to it. You kind of have to do it and that's just the way your life is.
What were you trying to find or figure out when you wrote "American Born Chinese" and "Boxers & Saints?"
With "American Born Chinese," I think like most kids who grew up in any sort of minority community, you get to a point in your life where you realize you're different from the majority around you. And for me, when I realized that difference, it made me really uncomfortable. I went through a period of time when I wanted to excise anything that was remotely Chinese out of my life, and "American Born Chinese" was a way of processing that, of figuring out how to accept that. And I think it's even more than that. Most of us who are Asian-American, at some point we figure out we're not American the way a lot of the other folks around us are American. I'm something else, I'm sort of in this in between spot, in between these cultures. So I think "American Born Chinese" is me trying to wrap my head around that.
For "Boxers & Saints," I grew up in a Chinese Catholic community. I'm still a practicing Catholic and when I was a kid, because I was in that Chinese Catholic community, I didn't realize the inherent tension between Chinese culture and Western faith. So as I got older, especially as I got into college and started reading more history, that's when I realized that there's this historical tension between these two ways of seeing the world. And I'd sort of grown up in this bubble where it was presented to me as this whole. But it wasn't really whole, it was this sort of smashing together of things that don't fit together very neatly. So "Boxers & Saints" was me trying to figure that out.
When I first heard there was a graphic novel about the Boxer Rebellion, I thought that was a gutsy thing to do because it's such a complicated and messy part of Chinese history.
It really is. I feel that's why I had to do two volumes, right? I couldn't decide who the good guys were.
I really liked the ambivalent ending. You don't try to tie everything up with a happy ending because it's the Boxer Rebellion.
Yeah, it's such a sad thing in history. It's so sad. I think, I do feel that I fell into a little bit of depression during that project and I had to do, in between the first and second volume, I did this other book called "The Shadow Hero," which is a superhero story that was a lot happier. And I think that was like self-medicating to get through the Boxer Rebellion.
Which characters from your books do you find most fun to draw?
It would be the Monkey King because I have this attachment to him from when I was a kid. The most fun character to have other people draw would probably be the Green Turtle (from "The Shadow Hero.") He just has such a crazy looking costume, it's so goofy looking. And Sonny (Liew) is just a great artist. It's really fun to get those pages from him.
Who's your favorite superhero?
I have a bunch. There's a superhero, Mister Miracle, that I really like. He has a lot of family issues that I find compelling. His whole thing is he's the universe's greatest escape artist, because he spent his entire childhood trying to figure out how to escape a dystopia. He fell in love with his jail guard, a woman named Big Barda. It's kind of awesome. They fall in love, come to earth, and he's just on earth being a superhero trying to work out his daddy issues.
Which superhero do you relate to the most?
As a kid, I really liked Spider-Man. This is the thing that they talked about in the most recent film, "Spider-Man: Into the Spider-Verse." The way his costume is structured, anybody can be under that mask. With Superman, his whole head is exposed and with Batman, (you see) the bottom half of his face so he has to be a white guy. But with Spider-Man, because he's completely covered from head to toe, almost anybody could be under that and there's something really cool about that.
If you could have a superpower, what would it be?
The ability to hit deadlines. Or the ability to stop time. I would stop time so I could hit a deadline.
The caveat, though, is would you age when you stopped time?
You'd have to not age. Otherwise, that would be like a curse.
Jennifer Lu is the La Crosse Tribune environmental reporter. You can reach her by phone at 608-791-8217 and by email jennifer.lu@lee.net.
Get local news delivered to your inbox!
Subscribe to our Daily Headlines newsletter.