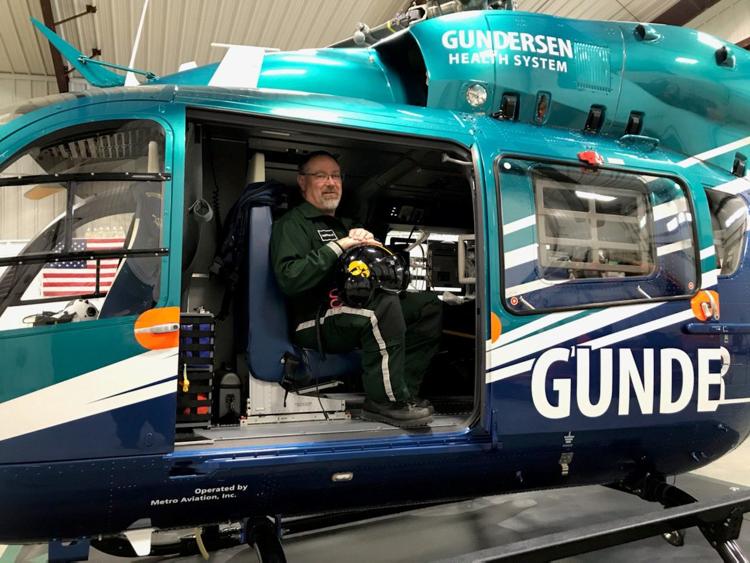 For the past 26 years, Mike Ashbacher has averaged 77 flights every 365 days.
While perhaps not as remarkable if the 53-year-old Decorah man were a pilot, globetrotter or entertainer, he is none of those things. A paramedic for Gundersen Health System, he takes to the skies not to travel for pleasure, but to save lives.
In mid-2019, Ashbacher crossed the 2,000-flight mark, a claim to fame held by only two other employees in Gundersen history: retired Gundersen AIR (formerly known as MedLink AIR) pilot Dale Dougherty and critical care nurse Julie Gollnick.
"In our industry, 2,000 flights — that's a pretty big milestone," says Stephanie Hill, program director at Gundersen AIR. " I think Mike's sort of a legacy in EMS and the aviation industry."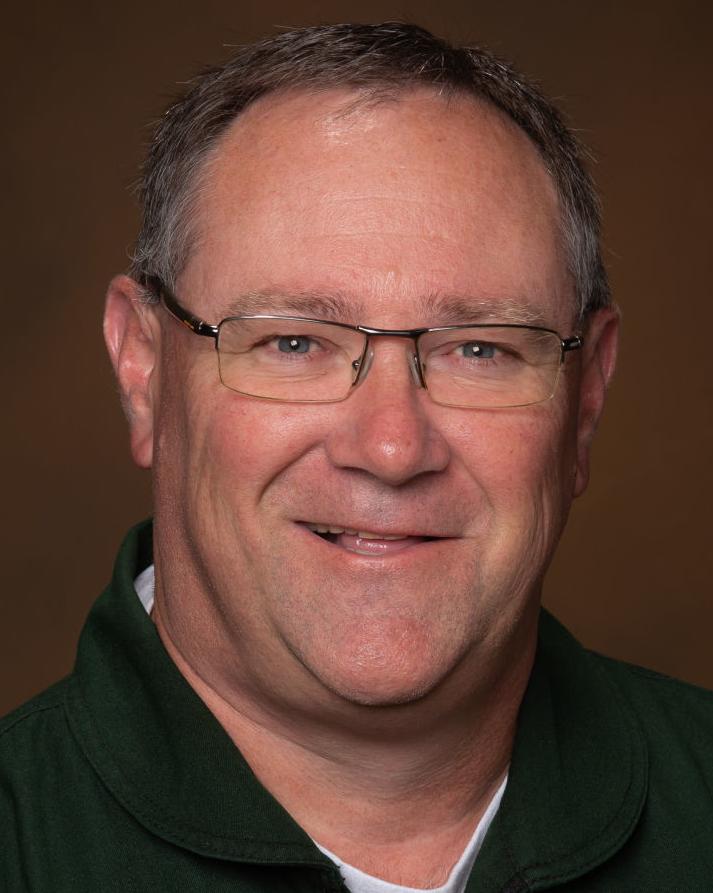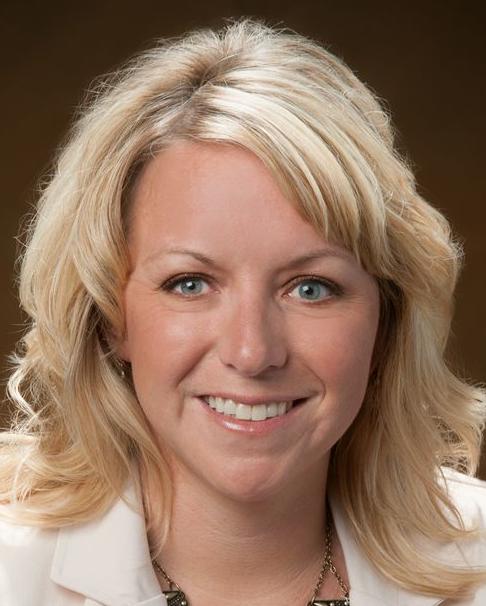 Ashbacher, who started his career in emergency medical services 33 years ago in Iowa, joined the Gundersen team in La Crosse in the early 1990s in hopes of broadening both his skills and his reach.
"I looked at it as an advancement in my career. I wanted something that challenged me, and in a flight position you take care of some pretty sick and injured patients," Ashbacher says.
You have free articles remaining.
Ashbacher's service to those in distress is boundless. The tireless husband, father and grandfather also serves as chief of the Decorah Fire Department, a paramedic with Winneshiek Medical Center and on the tactical medic team in his hometown, building on his expertise with each answered call.
"He's a huge resource for myself and the crew members," Hill says. "He has oodles and oodles of experience and is a mentor to all of us. He's a perfect base lead for Gundersen and out in the community — he sets the standard for all of us."
Ashbacher, who must contend with turbulence, poor lighting and limited space while tending patients mid-flight, treats every person, no matter their circumstance or condition, with the same compassionate and competent mindset.
"Every patient I take care of — to them, it's their worst day," Ashbacher says. "From their and their family's viewpoint, this is a pretty critical situation and I approach it that way."
During the past quarter century, Asbacher has had both the honor of saving lives and experienced the devastation of seeing lives lost.
When a patient dies during transport, Ashbacher copes by leaning on his coworkers and debriefing with the Gundersen stress management team.
Ashbacher tries not to bring his work home, but his wife can tell when the stress level is high and helps talk him through it.
"It takes a lot of support from your family to do what I do," Ashacher says, praising his children as well for their tolerance of the long hours and irregular shifts he has put in for decades.
Few jobs in the medical field come without an emotional and physical toll, but Ashbacher has yet to experience burnout, citing the character of his colleagues — "I'm very fortunate. My coworkers are just the best" — and his own passion for the profession.
"I think I've got a few years left in me," Ashacher says. "I'm not as young as I was anymore, but I still look forward to the work. I'll keep doing it as long as I look forward to going to work."
"(Mike Ashbacher is) a huge resource for myself and the crew members. He has oodles and oodles of experience and is a mentor to all of us. He's a perfect base lead for Gundersen and out in the community — he sets the standard for all of us." Stephanie Hill, program director at Gundersen AIR
"(Mike Ashbacher is) a huge resource for myself and the crew members. He has oodles and oodles of experience and is a mentor to all of us. He's a perfect base lead for Gundersen and out in the community — he sets the standard for all of us."

Stephanie Hill, program director at Gundersen AIR