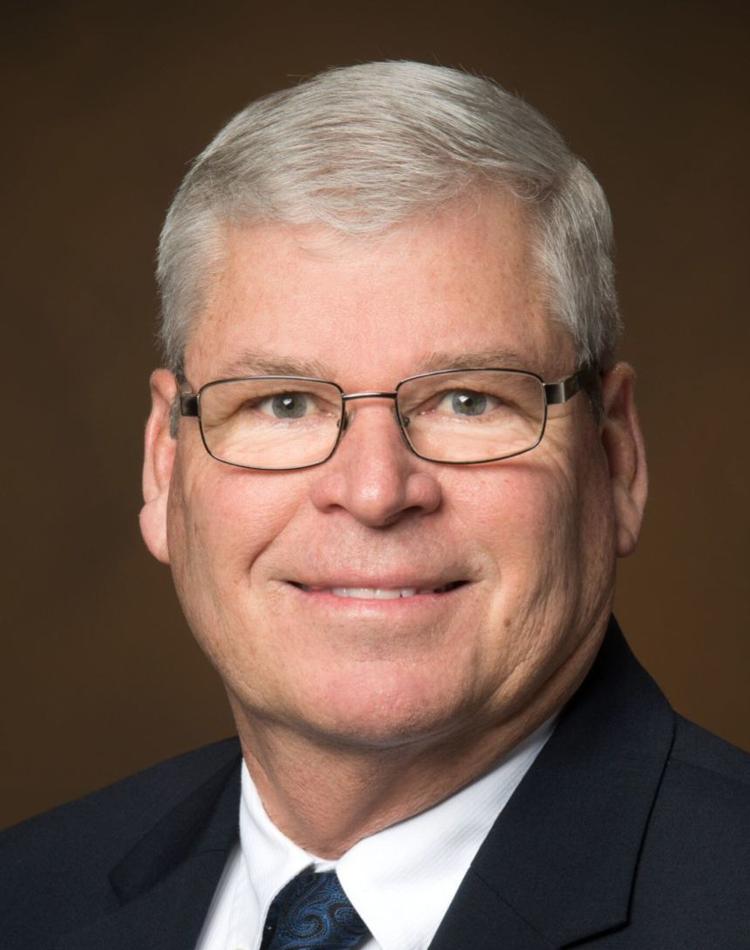 With the COVID-19 pandemic increasingly affecting members of the Coulee Region, Gundersen Health System researchers have been working diligently to develop a way to test for the virus locally.
On Wednesday, after just 14 days of "round the clock work," the team led by Dr. Steve Callister at the Gundesen Medical Foundation's Microbiology Research Laboratory introduced the test, formulated at the La Crosse Medical Health Science Consortium. The test is based on the Centers for Disease Control and Prevention requirements under the U.S. Federal Drug Administration's Emergency Use Authorization protocol.
"To validate and develop a molecular test for an infectious test typically takes months, and my team was able to develop this within weeks," says McCallister, whose researchers followed to a "cookbook" provided by the CDC to create an effective and reliable test.
Gundersen previously sent COVID-19 tests performed at its hospital and drive-up test service to state labs, with results taking at least a couple of days. Testing at a site just a two miles from the hospital allows for results within six to eight hours of receipt.
"Having the testing available in-house allows us to provide rapid turnaround test results, which is especially important when the patient is seriously ill or when rapid testing of close contacts are warranted," Callister said.
Currently, Mayo Clinic Health System sends tests taken at its facility to Mayo Clinic in Rochester. As of Friday, between Mayo and Gundersen, approximately 500 to 600 tests have been run, with five coming back positive.
Callister notes Gundersen was "well equipped and well prepared" to develop the test, with supplies used to extract RNA from samples donated Friday morning by UW-La Crosse.
The donations will allow for the run of thousands of COVID-19 tests, as RNA carries the genetic information of the coronavirus. Obtaining it from samples is a step in the process of determining whether a person is infected with the virus.
The ability to test locally, however, will not change the criteria for testing, as test and material shortages are and will continue to be an issue nationwide.
At this time, guidelines at both Mayo and Gundersen call for testing only those considered high risk for severe cases of COVID-19, including individuals older than age 60, those with compromised immune symptoms, and people with heart disease, lung disease or diabetes. Community members must call either facility ahead of time for screening, and will be directed to their respective hospital's clinic or drive-up if they qualify for testing.
"Testing is an important tool for battling COVID-19, but not the most important tool," stressed infectious disease control physician Dr. Todd Kowalski of Gundersen. Most imperative, Kowalski says, is practicing social distancing, staying home if sick or experiencing even mild symptoms, thorough hand washing, keeping hands away from the face and mouth and sanitizing surfaces.

"Regarding testing, it has been a very fluid and dynamic situation as to who to test," Kowalski said. "The people we would have tested two weeks ago are not necessarily the population we would test today, and it would probably be a different group tomorrow. (We have a protocol) of who is the right person to test on an given day to ensure we are giving the right tests to give the best benefit to our communities, the best benefit to our patients and the best benefit to our health-care workers."
Testing of asymptomatic individuals or those with mild symptoms who are otherwise healthy is "unnecessary and inappropriate," Kowalski says, taking away from the most vulnerable, including those in nursing homes and workers tackling the pandemic from the front lines.
Criteria for testing, Kowalski notes, is ever evolving, and should there be community spread of the virus — meaning cases in those who have no related travel history or contact with an infected individual — protocols will continue to be evaluated on a day-by-day basis.
"The pace of change has been extraordinary during the past seven to 10 days," Kowalski notes of COVID-19.
Despite the uncertainty, concern and strain COVID-19 has put on individuals worldwide, Kowalski says with the dedication of those at Gundersen, Mayo, and the La Crosse County Health Department there is reason for residents to be hopeful.
"I feel incredibly blessed to be an infectious disease physician in La Crosse," Kowalski says. "Where we stand right now, I'm not sure I'd rather be anywhere else in the United States than Coulee country with the folks we have and ability we have to take this on."
Get local news delivered to your inbox!
Subscribe to our Daily Headlines newsletter.