Extremely aggressive and rapidly spreading, small cell lung cancer is rare but often fatal, with just 31% of those in stage one surviving beyond five years. For those diagnosed at stage two, that percentage drops to 19%.
In an effort to identify the best possible treatment for the some 32,000 Americans who develop small cell lung cancer each year, Gundersen Health System researchers delved into the National Cancer Database, comparing the survival outcomes of those who receive surgery prior to chemotherapy to those whose physicians opt for chemotherapy followed by radiation to the brain.
With no prospective randomized controlled trials having been done on early stage small cell lung cancer patients, a Gundersen team including hematology and oncology physician Dr. Ben Parsons submitted a request to the National Cancer Database in early 2018. Sponsored by the American College of Surgeons and the American Cancer Society, the database sources from 1,500 Commission on Cancer accredited facilities.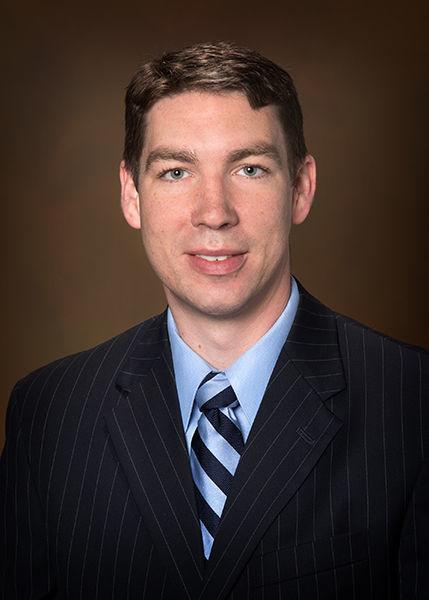 After statistician analysis, seven Gundersen physicians, residents, fellows and researchers authored "Utilization of Surgery and Its Impact on Survival in Patients With Early Stage Small-cell Lung Cancer in the United States," published in the journal Clinical Lung Cancer.
The study found a surgery-chemo course, coupled with prophylactic cranial irradiation (PCI), increased patient life expectancy by three times.
Of the 3,879 early stage cases identified between 2004 to 2013, 80.7% received concurrent chemo and PCI, with a median 31.2 month survival length post treatment.
Those who underwent surgery of the affected lung lobe, followed by chemotherapy and PCI, survived another 93 months, while individuals with just surgery and chemo lived an additional 61.7 months. Surgery is not a viable option for individuals with later stage small cell lung cancer.
Found almost exclusively in heavy smokers, small cell lung cancer accounts for 10% to 15% of all lung cancers and is both quicker to metastasize and slower to show symptoms than non-small lung cancer.
You have free articles remaining.
Only four percent of cases are diagnosed in the early stage. By the time patients experience signs such as coughing up blood, hoarseness and shortness of breath, the cancer has likely already spread. As with most diseases, a delay in detection drastically worsens the prognosis.
"Small cell lung cancer is a really, really difficult disease," Parsons says. "The vast majority of cases are diagnosed in late stage. That's why it's so hard to study."
For patients with early stage small cell lung cancer, the standard of care "is yet to be defined," Parsons says. Doctors may bypass a lobectomy due to the cancer's proclivity for early dissemination, the Gundersen team's study says, and Parsons notes patients are not always suitable candidates for surgery.
"A lobectomy is a big surgery," Parsons says, with risks of infection, collapsed lung bleeding or prolonged ventilator dependence. The inclusion of PCI in the course of treatment is also an issue of risk-reward, increasing survival length but with the potential to cause permanent cognitive problems.
Parsons notes the team's findings don't mean a lobectomy is a "slam dunk" course of action — retrospective studies may be subject to biases — but that the data "definitely raises everyone's eyebrows" and should encourage consideration of surgery for small cell lung cancer patients.
Parson's hope is the study will spark the development of a randomized controlled trial, and notes Gundersen continues to actively participate in multiple cancer research projects.
During the past 40 years, more than 1,100 Gundersen Health System patients have participated in cancer clinical research studies sponsored by the National Cancer Institute, academic institutions, the pharmaceutical industry and Gundersen Medical Foundation. Gundersen has about 100 research studies available to cancer patients at any given time, in areas including lymphoma, melanoma, leukemia, breast cancer and sarcoma.
Additional authors of "Utilization of Surgery and Its Impact on Survival in Patients With Early Stage Small-cell Lung Cancer in the United States" include current and former hematology/oncology fellows Dr. Dipesh Uprety, Dr. Yazhini Vallatharasu and Dr. Amira Bista, internal medicine resident Dr. Arjyal, and medical research personnel Alec Fitzsimmons, MA, and Andrew Borgert, PhD.
"Small cell lung cancer is a really, really difficult disease. The vast majority of cases are diagnosed in late stage. That's why it's so hard to study." Dr. Ben Parsons, Gundersen Health System hematology and oncology physician
"Small cell lung cancer is a really, really difficult disease. The vast majority of cases are diagnosed in late stage. That's why it's so hard to study."

Dr. Ben Parsons, Gundersen Health System hematology and oncology physician